Key Features
Essential, elegant, and energy-efficient, the 6 Foot Torch LED Table Lamp by Stickbulb is a simple accent piece for the modern home. A slender, sustainably sourced wooden beam is held high by the leverage of a rectangular metal plate that forms its base. The 6-foot beam boasts an integrated energy-efficient LED from end to end, lending a softly diffused light that is adaptable to a variety of spaces. Orient the beam's light outward for a reflective ambient light or inward for more direct illumination.
Stickbulb is based on an interpretation of every architect's dream: Building with light. This New York City-based company features sleek wooden beams capable of being assembled in a practically unlimited array of custom linear shapes, with efficient LED lighting within each stick.
The 6 Foot Torch LED Floor Lamp is available with the following:
Details:
Made by hand in New York City with sustainably sourced materials
The wooden bulb can be reversed to illuminate on wall or floor surfaces
The LED light source is also available in 2400K, 2700K, and 4000K
Was designed with very few parts that are can be easily maintained, recycled, and reused
Designed in 2012
Inline Touch
Switch Included
UL Listed
Made In USA
Options:
Base Finish: White, Slate Grey, Matte Black, Blackened Steel, Brushed Nickel, Polished Brass, Polished Nickel, Brushed Brass
Material: Maple, Walnut, Water Tower Redwood (Reclaimed), Heart Pine, Ebonized Oak
Lighting:
13 Watt (413 Lumens) 120 Volt Integrated LED: CRI: 94 Color Temp: 3000K
Compare Brightness:
Lumens
The amount of light that comes from a bulb, which has commonly been measured in watts. The more lumens, the brighter the bulb.
Wattage
A measurement of the power delivered to a component of an electric circuit (allowing a one-ampere current to flow through the component under the pressure of 1 volt.)
Bulb Shape
Bulb shapes are denoted with a letter, which describes the shape, and a number, which indicates the size. The number indicates the diameter of the light bulb at its widest part in eighths of an inch.
Base
The part of the bulb that connects to the fixture and its power supply. Bulb bases are denoted with the letter E, and a number which indicates the diameter of the bulb base at its widest part in millimeters.
Voltage
Indicates how much voltage a bulb can accept via the fixture it's installed in.
Light Color Temperature
The relative color from a light source, measured on the Kelvin temperature scale. Warm light is lower in color temperature (2700-3000 K) and cool, blue light is higher (5000 K).
Average Rated Life
The average amount time that a bulb is expected to last.
CRI
CRI = color rendering index. This number, which can go from 0 to 100, measures the ability of a light or bulb accurately renders colors. The higher the number, the better, with most quality bulbs these days measuring at least in the 80s.
Dimensions:
Cord: Length 8'
Fixture: Width 6", Height 71.5", Depth 10", Weight 12Lbs
More Information:
For all wood and metal products, dust by hand with a dry Swiffer pad (or equivalent) regularly.
Manufacturer IDs: view
T6-MA-WH-3000 T6-HP-WH-3000 T6-WA-WH-3000 T6-MA-SG-3000 T6-WA-SG-3000 T6-HP-SG-3000 T6-MA-BL-3000 T6-WA-BL-3000 T6-HP-BL-3000 T6-MA-MB-3000 T6-WA-MB-3000 T6-HP-MB-3000 T6-EO-WH-3000 T6-EO-BL-3000 T6-EO-SG-3000 T6-EO-MB-3000 T6-MA-PN-3000 T6-WA-PN-3000 T6-HP-PN-3000 T6-EO-PN-3000 T6-MA-BB-3000 T6-WA-BB-3000 T6-HP-BB-3000 T6-EO-BB-3000 T6-HP-PB-3000 T6-WA-PB-3000 T6-EO-PB-3000 T6-MA-PB-3000 T6-HP-BN-3000 T6-WA-BN-3000 T6-EO-BN-3000 T6-MA-BN-3000 T6-WT-PB-3000 T6-WT-WH-3000 T6-WT-PN-3000 T6-WT-BB-3000 T6-WT-SG-3000 T6-WT-BN-3000 T6-WT-BL-3000 T6-WT-MB-3000
California Residents: Prop 65 regulations
6 Foot Torch LED Floor Lamp Availability
All combinations for this product are listed below.
Related Searches and Products
Related Products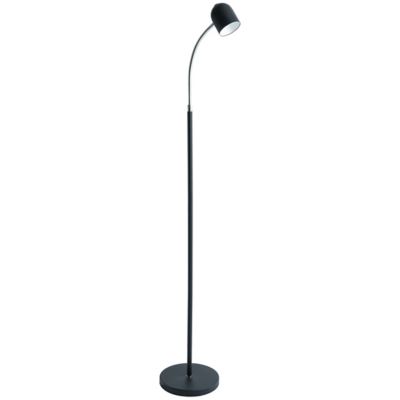 The 5W LED Floor Lamp by Dainolite brings ...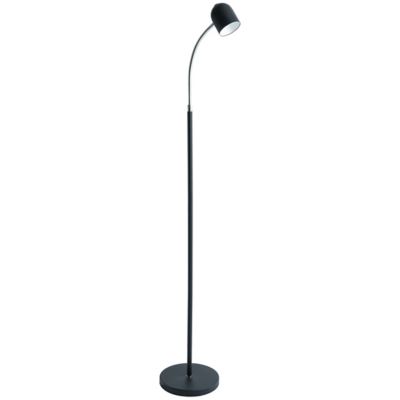 Description:
The 5W LED Floor Lamp by Dainolite brings a bright, adjustable touch to spaces. With a simple, clean silhouette, a round base with a bold finish anchors a matching stem that extends upward. An adjustable neck holds a dome-shaped shade, ...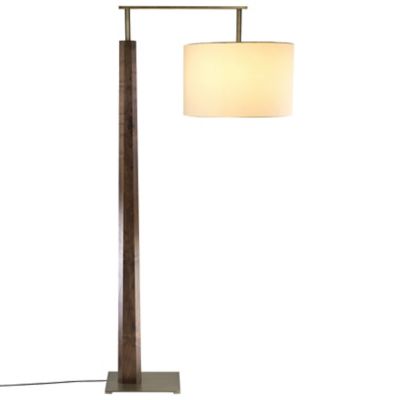 In collaboration with furniture designer Frank Carfaro, the ...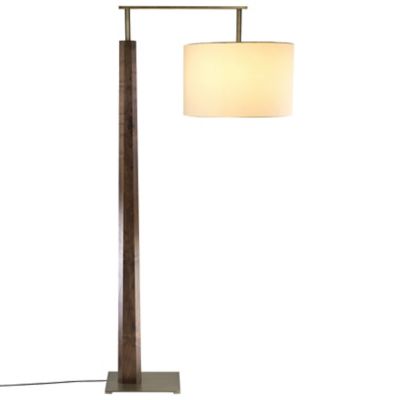 Description:
In collaboration with furniture designer Frank Carfaro, the Cerno Altus LED floor Lamp stands tall and dignified with a solid wooden stem and a deep drum shade. Balanced by metal accents, the Walnut body is cut and faceted, revealing the ...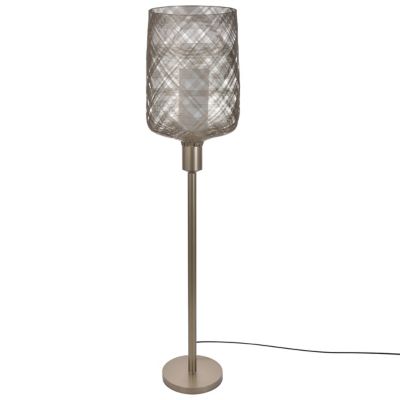 Accentuate your indoor décor with the artfully simple ...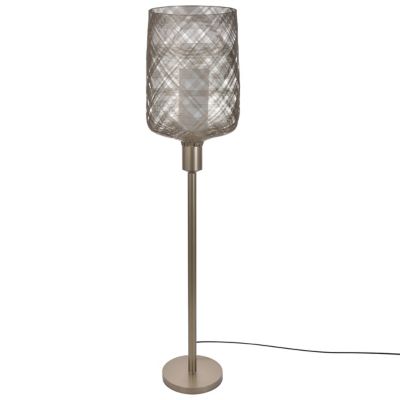 Description:
Accentuate your indoor décor with the artfully simple Antenna Floor Lamp from Forestier. A clever fixture fit for both modern and contemporary environments, its single stem is steadied by a metal disc base. This stem holds an upward-facing socket under ...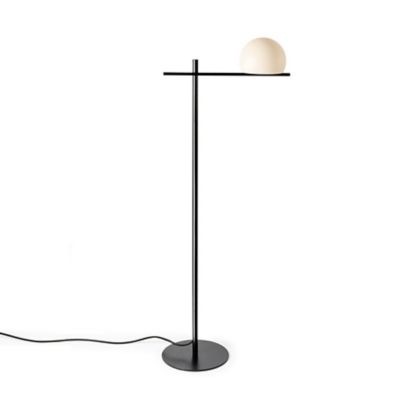 Provide a stylish, yet playful presence to your ...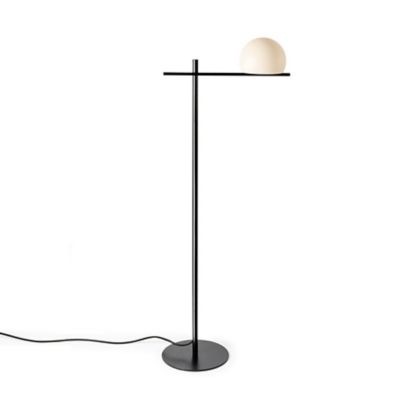 Description:
Provide a stylish, yet playful presence to your outside areas with the Circ Outdoor LED Floor Lamp by Estiluz. A Nahtrang Studio design made in Spain; it starts with a small, wrought-iron disc base that extends robust stem up to ...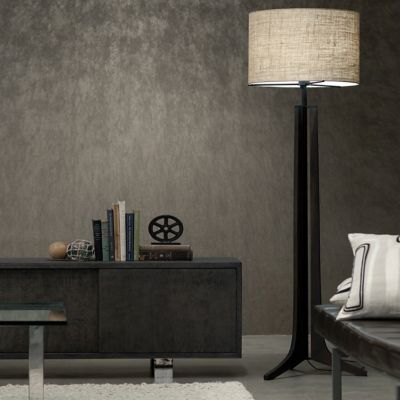 The graceful minimalism and warm tones of the ...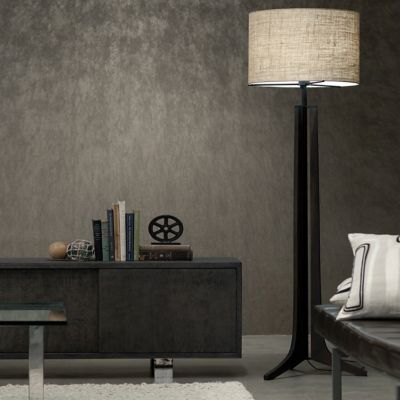 Description:
The graceful minimalism and warm tones of the Cerno Forma LED Floor Lamp make it ideal for modern living rooms or offices. It features three curved cuts of wood arranged around a slim aluminum stem and topped by a fabric ...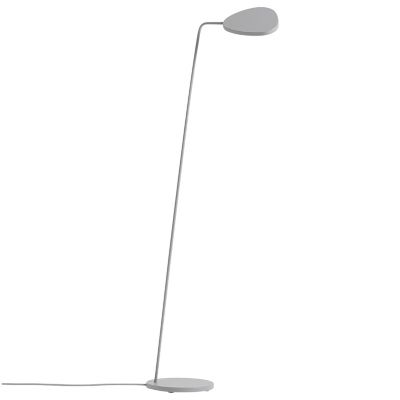 The Leaf LED Floor Lamp by Muuto stands ...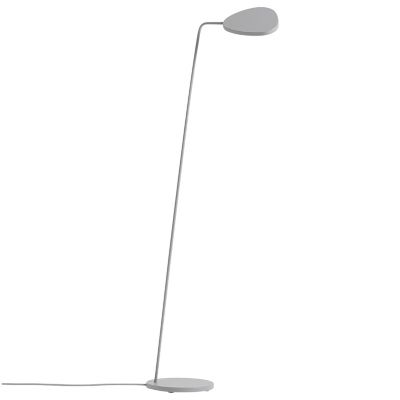 Description:
The Leaf LED Floor Lamp by Muuto stands tall against all other competition. Its straight-forward, minimalistic aesthetic features a unique leaf silhouette – paying tribute to its name. Leaf utilizes energy-efficient LED technology, giving you maximum light for limited cost. ...
YOU'RE CURRENTLY VIEWING
6 Foot Torch LED Floor Lamp