LED Lighting
Why We Love Decorative LED Lighting
Today's advanced LEDs are long-lasting, dimmable, available in both warm and cool light colors and, of course, extremely energy efficient. LED stands for "light emitting diode" and, though the name sounds quite technical, the benefits of LED bulbs are crystal clear. They present a number of advantages over incandescent light sources that include a longer lifespan, greater durability and, most importantly, they consume 75% less energy.
Read More
LED technology has made giant strides in the last few years, with huge advances in quality, design and durability. Today's LEDs offer so many benefits...they're dimmable, energy efficient, silent, long lasting and available in many light color temperatures, both warm and cool. While the initial price of LED lighting may be higher, when comparing the lifetime of these bulbs to that of incandescent or even fluorescent bulbs, the benefits far outweigh the cost. Believe it or not, many of the LEDs made back in the 1970s and '80s are still in operation today!
Where LED Light Fixtures Work Best
Ceiling lights and wall lights powered with LED technology will keep things bright and energy efficient while saving you money over time. Consider adding an LED-powered suspension over the dining room table or LED recessed lighting in areas with high, hard-to-reach ceilings. Entryways brighten with welcoming personality thanks to LED ceiling lights and wall lights and in the home office, an LED desk lamp from Koncept or Artemide will be perfect for those late work nights. Plus, these options are superbly modern in style. Finally, take things outside with a mix of LED outdoor and landscape fixtures.
Choosing the Best LED Lighting Fixtures
As with any light fixture, choosing an LED light fixture depends on your aesthetic preference and the size of the fixture you need for your space. Larger LED ceiling lights work well in dining rooms, open living rooms and kitchens, while an LED desk lamp makes for the perfect companion in compact offices. And not all LEDs are created equal -- you'll find each fixture carries a different level of brightness and color hue based on the color temperature of the LED. You will want to select warmer LEDs for general, ambient illumination and bright, cool temperature LEDs for focused light output. Take a look at our guide to understanding lumens to get a better idea of the brightness you can expect from a particular light fixture. If you have any questions about the LED light fixtures and lamps featured here, please call our lighting experts at 877.445.4486.
Other Great Options
When it comes to dimming an LED fixture, you will want to see the line of contemporary dimmers and light switches from Legrand Adorne. Legrand offers a unique selection of wall plates, outlets and dimming switches to ensure you have a cohesive design in your space. And be sure to view Modern Forms, a division of WAC Lighting and leading designer of contemporary bath and outdoor fixtures powered by the latest in LED technology. With any mix of LED lighting spread throughout your home, you'll notice a difference in your energy efficiency, cost-savings and the welcomed new style of your space.
Show Less
Related Products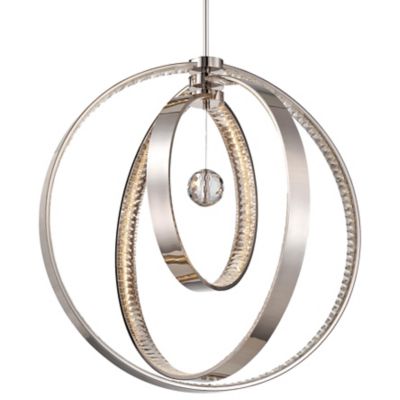 Bringing light to the darkest day, the Metropolitan ...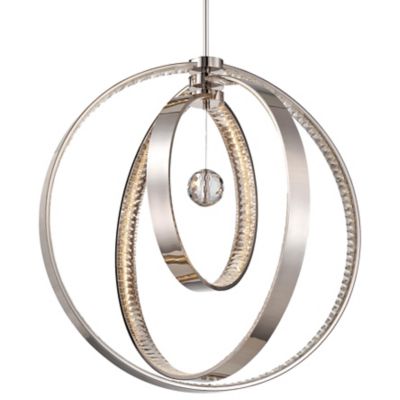 Description:
Bringing light to the darkest day, the Metropolitan Lighting Winter Solstice LED Pendant offers a sleek, modern fixture inspired by celestial events. A large spherical crystal suspended in the center, orbited by Polished Nickel rings. Each ring is lined with ...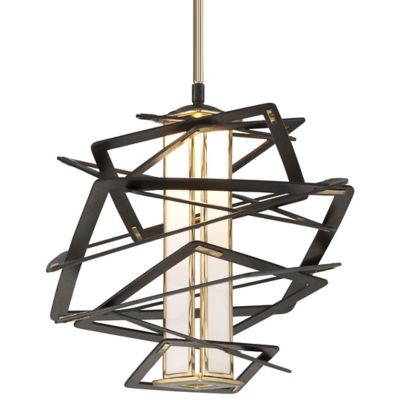 There's nothing like strong emotion—in the form of ...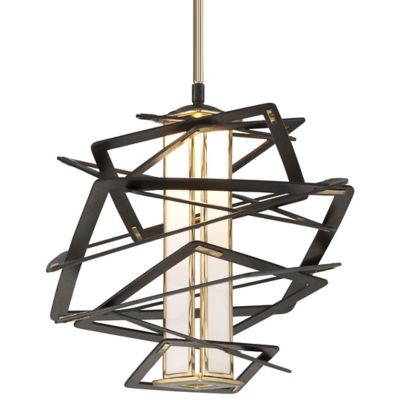 Description:
There's nothing like strong emotion—in the form of the Corbett Lighting Tantrum LED Pendant—to re-calibrate the mood of a room. Featuring an LED-powered Acrylic diffuser surrounded by cascading geometric shapes, this radiant suspension light evokes a playful outburst (and invokes ...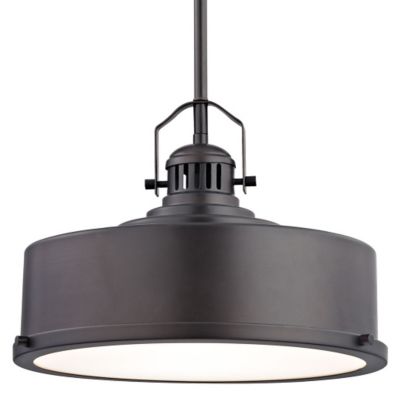 Make a strong statement with the industrial-inspired Rexford ...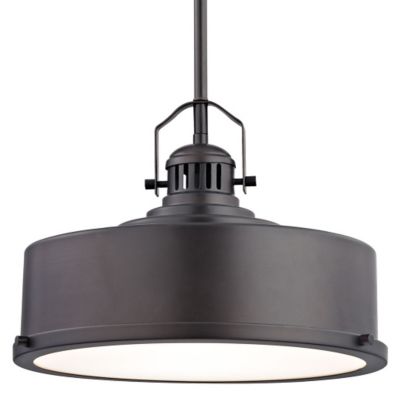 Description:
Make a strong statement with the industrial-inspired Rexford LED Pendant by Alico Lighting. Its stylish figure features strong lines, dramatic curves, and mechanical detailing for stunning visual depth. A flush Clear glass shade covers the bottom, diffusing light from an ...