Modern Shelving & Storage
Why We Love Shelving & Storage
Well-chosen modern storage solutions improve both the look of a space as well as your peace of mind. By organizing chaotic clutter and putting it in its place, shelves and cabinets streamline modern spaces and focus attention only on the decor desired. Contemporary shelving also adds to such decor with distinctive modern style. Whether it's open shelving or closed cabinets, portable or fixed, on the floor or wall, for organization or display, you're sure to find the modern storage you need here at Lumens.
Read More
Where Shelving & Storage Works Best
Supplement existing cabinetry and available work surfaces in the kitchen or bathroom with the array of wheeled cabinets and trolleys. Immaculate designs from Calligaris put your sense of modern style on display with a number of designs handcrafted in Italy. Organize and display your books and other miscellaneous items in the living room, home office or bedroom with wall-mounted shelves and full bookcases. Look to the the collection of contemporary bookshelves from Kartell or go for a well-designed option from Blu Dot to complete an ultra-modern look in your space. Whatever kind of bookcase or shelving system you may need, you are guaranteed to find it here.
How To Choose Storage & Shelving
When shopping for new shelves, bookcases and any other kind of storage furniture, you will want to properly measure your room before you even start looking through all of the available options. You will also want to have a thorough understanding of the product's dimensions, including its height, depth, width and weight. Without understanding these dimensions, you could end up with a design that does not fit in your space. If you have any questions about the shelves and storage furniture featured here, please call our furniture experts at 877.445.4486.
Other Great Options
If you like these contemporary storage solutions, then continue on in your quest to organize with the selection of modern office furniture and the wide assortment of home organizing accessories accessories available. And turn your shelving unit into a functional light fixture by outfitting it with one of the available clamp lights. Finally, if you love the design of these storage and shelving options, you'll want to check out the complete assortment of home furnishings for a variety of similar implements for your space.
Show Less
Related Products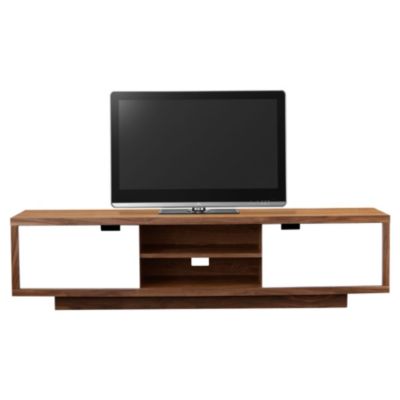 Your modern entertainment area is not complete without ...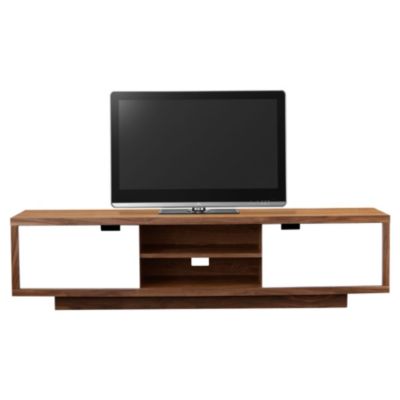 Description:
Your modern entertainment area is not complete without the Gus Modern Wilson Media Stand. It features a lengthy Walnut cabinet with two self-closing doors in contrasting White multi-coat lacquer. A fixed center shelf provides organization for A/V components, while the ...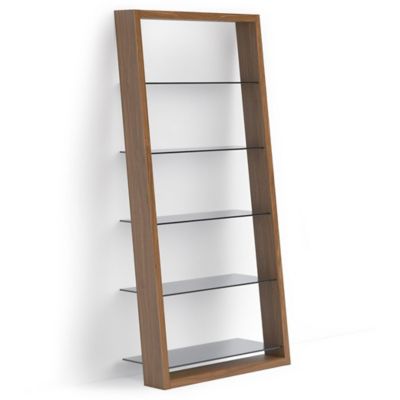 Give your favorite books and knickknacks a cool, ...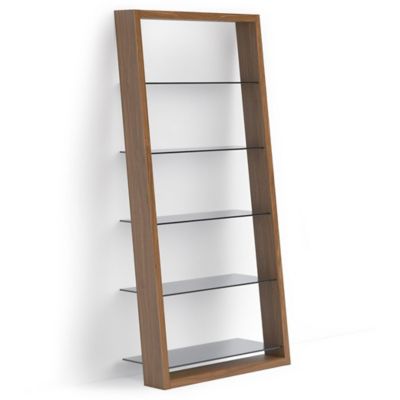 Description:
Give your favorite books and knickknacks a cool, laid-back place to hang out on the BDI Eileen Shelf. It features a precisely angled wood frame that leans securely against the wall, with five grey-tinted tempered glass shelves in increasing depths ...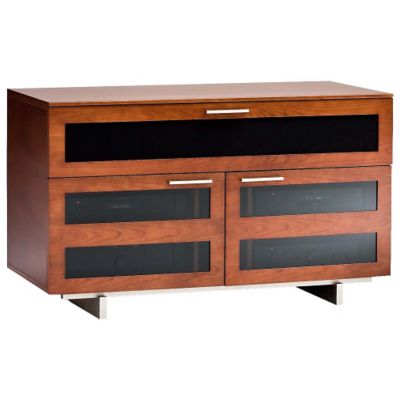 The BDI Avion Series II Tall Double Media ...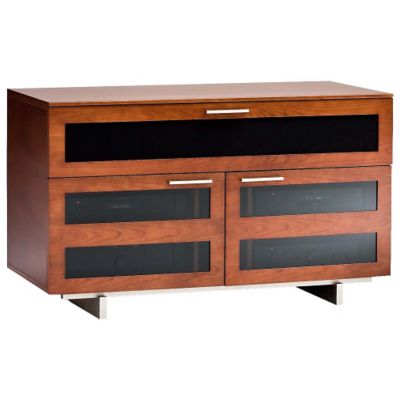 Description:
The BDI Avion Series II Tall Double Media Cabinet goes vertical with its storage capabilities, making it ideal when horizontal space is at a premium. Two doors conceal adjustable shelving and a dedicated central game console compartment, while the drawer ...