Modern Shelving & Storage
Why We Love Shelving & Storage
Well-chosen modern storage solutions improve both the look of a space as well as your peace of mind. By organizing chaotic clutter and putting it in its place, shelves and cabinets streamline modern spaces and focus attention only on the decor desired. Contemporary shelving also adds to such decor with distinctive modern style. Whether it's open shelving or closed cabinets, portable or fixed, on the floor or wall, for organization or display, you're sure to find the modern storage you need here at Lumens.
Read More
Where Shelving & Storage Works Best
Supplement existing cabinetry and available work surfaces in the kitchen or bathroom with the array of wheeled cabinets and trolleys. Immaculate designs from Calligaris put your sense of modern style on display with a number of designs handcrafted in Italy. Organize and display your books and other miscellaneous items in the living room, home office or bedroom with wall-mounted shelves and full bookcases. Look to the the collection of contemporary bookshelves from Kartell or go for a well-designed option from Blu Dot to complete an ultra-modern look in your space. Whatever kind of bookcase or shelving system you may need, you are guaranteed to find it here.
How To Choose Storage & Shelving
When shopping for new shelves, bookcases and any other kind of storage furniture, you will want to properly measure your room before you even start looking through all of the available options. You will also want to have a thorough understanding of the product's dimensions, including its height, depth, width and weight. Without understanding these dimensions, you could end up with a design that does not fit in your space. If you have any questions about the shelves and storage furniture featured here, please call our furniture experts at 877.445.4486.
Other Great Options
If you like these contemporary storage solutions, then continue on in your quest to organize with the selection of modern office furniture and the wide assortment of home organizing accessories accessories available. And turn your shelving unit into a functional light fixture by outfitting it with one of the available clamp lights. Finally, if you love the design of these storage and shelving options, you'll want to check out the complete assortment of home furnishings for a variety of similar implements for your space.
Show Less
Related Products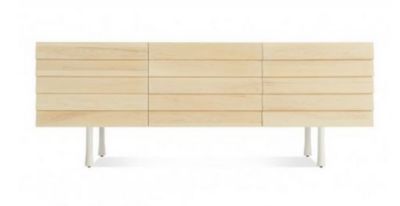 A detail normally reserved for house siding--overlapping wood ...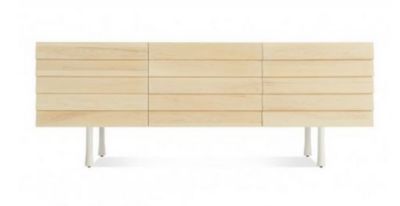 Description:
A detail normally reserved for house siding--overlapping wood slats--gives the Blu Dot Lap 2 Door/2 Drawer Credenza its unique architectural look. Behind the maple slats, two central drawers and two side cabinets provide ample storage for any kind of clothes ...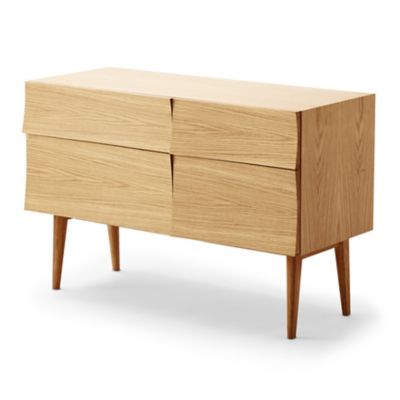 Classic Scandinavian furniture making is paid tribute in ...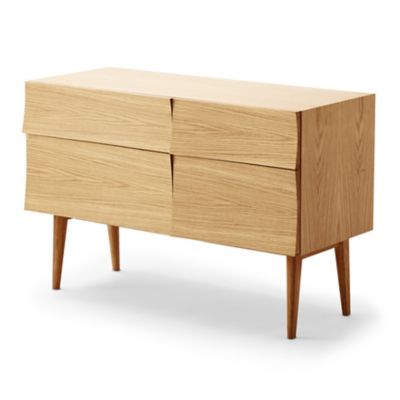 Description:
Classic Scandinavian furniture making is paid tribute in the unique modern styling and high quality construction of the Muuto Reflect Small Sideboard. Each of the cabinet's 2 doors is fronted with 2 sections of oak wood veneer; the changing curves ...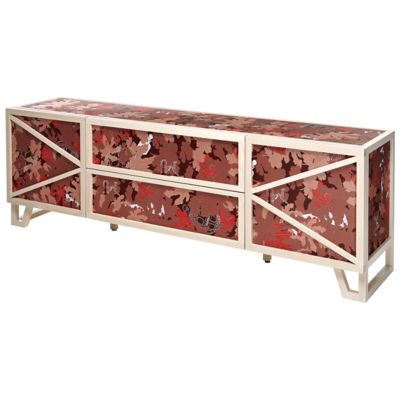 The rustic look and strength of wood meets ...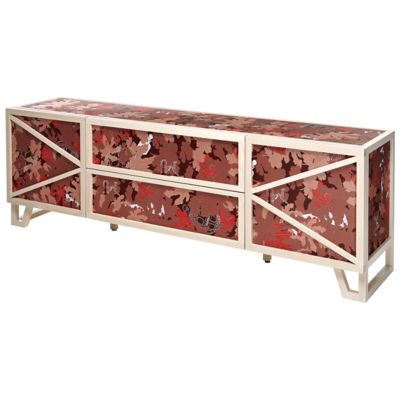 Description:
The rustic look and strength of wood meets intricate, colorful fabric in the Moooi Tudor Buffet. This contemporary sideboard features a solid ash wood frame inset with panels of special Hidden Treasures fabric (which has golden outlines of objects partially ...