Cat ID : 273
Refine Your Results By:
Filter
Why We Love Napkins & Napkin Accessories
To properly set the table, not only do you need dinnerware and flatware, you'll also want to provide your guests with napkins. Linen napkins offer a comforting touch for any meal, while an eye-catching napking holder or napkin ring serves a functional purpose of keeping your tabletop implements organized. Round out the look of your dining table and your entertaining experience with new modern napkins and accessories.
Where Napkins & Napkin Holders Work Best
Imagine dining among friends and family, then reaching for a napkin only to realize you haven't correctly outfitted your table? These modern napkins and accessories give you the opportunity to make sure your entertaining is on point. And whether you're entertaining for friends or having a quiet meal on your own, napkins are simply must-haves. Usually a functional tabletop accessory, these napkins can also lend themselves to your occasion's decoration. Napkin holders make towels and napkins readily available while also dressing up the dining table in a unique way you'll love.
Napkin Accessories for Every Style
Dining areas and kitchens can be decorated to fit a variety of interior styles. Ranging from traditional kitchens to formal dining rooms with the most modern of table and chair set, tabletop accents like cloth napkins and their respective containers have no problem fitting in. Color designs from Alessi work well in rooms lacking a vibrant personality. They stand out for their unique design, while offering you a napkin whenever you need it. Bring contemporary charm to the table with a stainless steel napkin holder from the Blomus collection. And when it comes to napkins themselves, turn to the trusted designs offered by textile expert, Sandy Chilewich.
Choosing the Best Napkins & Accessories
To find the best napkins and other decorations to suit your table's landscape, you'll need to assess what might be currently missing from your dining experience. Napkins can serve an entirely useful purpose, as well as adding a bit of flair to the tabletop. Look for designs, colors and finishes that will introduce a stunning new element to your kitchen or dining space. Or find the options that seamlessly blend in among other tabletop and entertaining items. You may also want to browse the complete product collections these napkins and accessories belong to, allowing yourself to redecorate the tabletop with on consistent aesthetic. If you have any questions about the napkin holders and napkins featured here, please call our home decor experts at 877.445.4486.
Other Considerations
The right set of napkins and a well-chosen napkin holder goes a long way for successful dinner parties. But you'll also need additional items to round out the experience. Delight your dinner guests with a pair of unique salt and pepper shakers to add the appropriate amount of spice to their meal. Or spread intricate patterns across the table with placemats and runners. Lastly, refresh your serveware to ensure your culinary creations are presented in style.
Related Products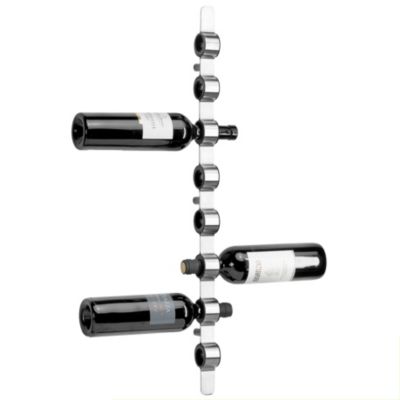 Take wine collecting to a whole new level ...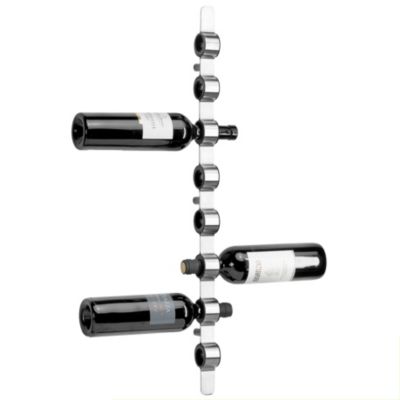 Description:
Take wine collecting to a whole new level with the Blomus CIOSO Wall-Mounted Wine Bottle Holder. The simple construction makes one's wine collection a real eye-catcher and utilizes the time-tested durability of stainless steel. Makes a great gift for the ...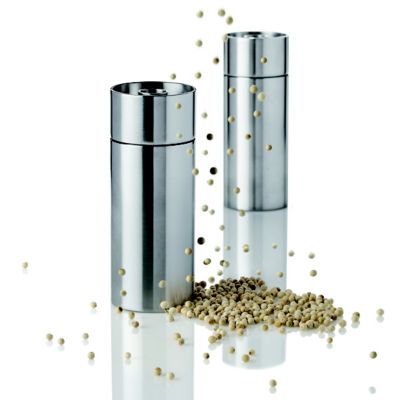 Spice up the taste of your food and ...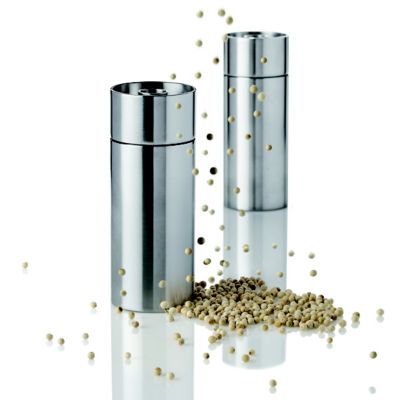 Description:
Spice up the taste of your food and the contemporary look of your tabletop with the Stelton Cylinda-Line AJ Pepper Mill. Inside a sleek cylinder of satin finished stainless steel, the mill includes a ceramic CrushGrind mechanism that can be ...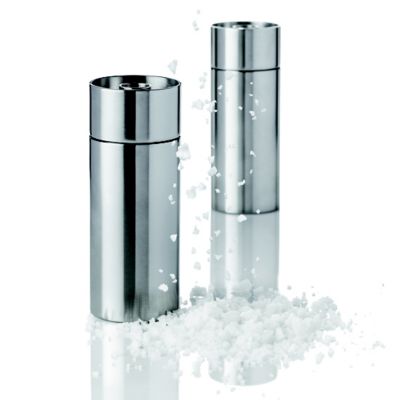 Feeling a little salty? How about a lot ...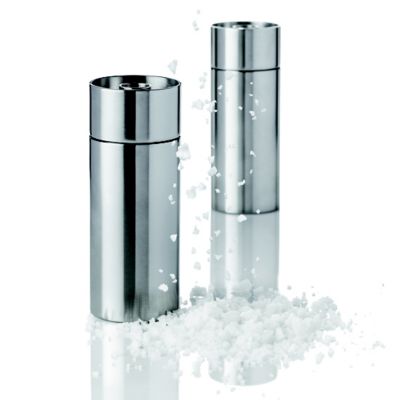 Description:
Feeling a little salty? How about a lot salty? With its adjustable CrushGrind grinder mechanism, the Stelton Cylinda-Line AJ Salt Mill lets you choose either. Set the ceramic grinder to coarse or fine to get just the flavoring you need. ...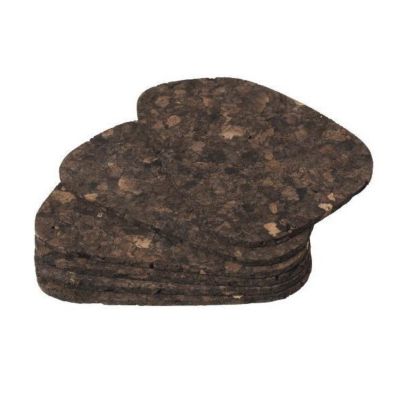 The FUADO Smoked Cork Coasters Set of 6 ...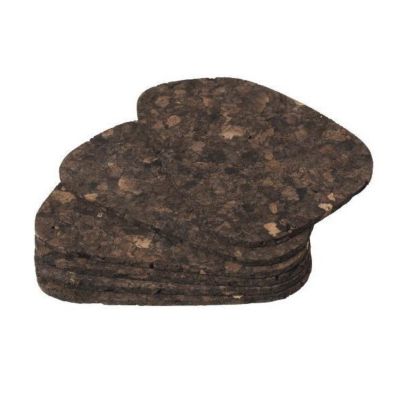 Description:
The FUADO Smoked Cork Coasters Set of 6 from Blomus is a collection of earth-toned coasters that evoke a mid-century modern look, keeping your complementing tabletop safe and dry. Each coaster is made of natural and renewable cork material from ...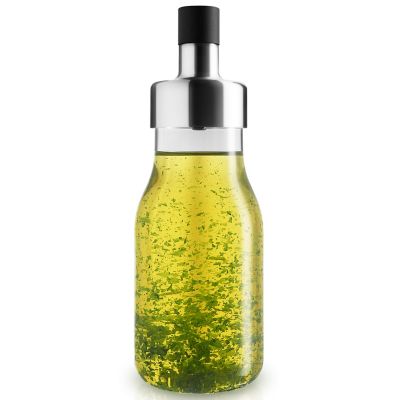 Make your own dressings with Eva Solo™s MyFlavour ...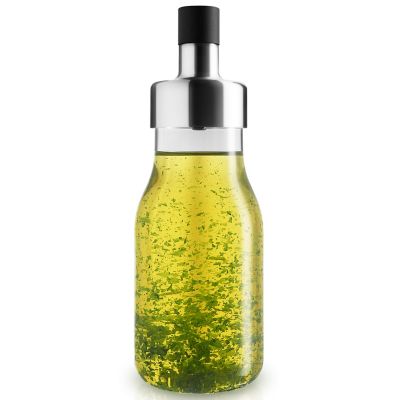 Description:
Make your own dressings with Eva Solo™s MyFlavour Dressing Shaker. Made from beautiful glass and stainless steel materials for an aesthetically pleasing design. Features a wide opening at top to mix and shake all the perfect ingredients. A 100% drip-free ...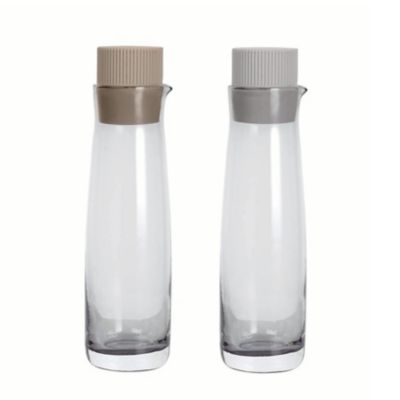 The OLVIGO Oil and Vinegar Set by Blomus ...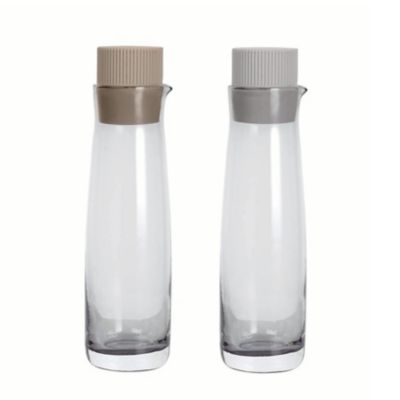 Description:
The OLVIGO Oil and Vinegar Set by Blomus is a beautiful pair of items to add to your kitchen. With a minimal silhouette, these smoked glass containers hold up to five ounces of liquid, and each one has a different ...