Bedding & Textiles
Learn More About Bedding and Textiles
Why We Love Bedding & Textiles
It's so much fun to literally toss contemporary style into the mix with great bedding and textiles. Personality pops from every corner of the room, here with a designer pillow, there with a flash of color from a modern placemat and there with a comfy duvet set. There are so many ways textiles can shape and spice up a home. And since we take pride in dressing ourselves, why not take pride in how we dress our homes as well?
Read More
Where Bedding & Textiles Work Best
Durable fabrics and quality textiles are most beneficial in heavily used areas. Kitchens benefit from the strength and easy cleaning of Chilewich vinyl placemats and table runners while bedrooms and living rooms are enhanced by the soft, tight weave of quality contemporary throws and pillows. Living room sofas exude comfort when complemented by a soft set of pillows or an inviting blanket. Bathrooms too get a soft touch from modern robes and floor mats, not to mention the ever-present towels that put a finishing touch on bathroom decorating.
Bedding & Textile Designs For Every Style
The beauty of accessory pieces like blankets, pillows, shams, throws, duvet covers and other textile designs is their wonderful ability to fit in among a wide range of decorations. From traditionally decorated living spaces to completely modern bedrooms, there's a form of bedding that is able to work its way in. Designs from Sandy Chilewich are a preferred choice for giving the tabletop its own unique personality. Meanwhile, in the bedroom, look to DwellStudio or Area for comfort-exuding duvet covers and sheet sets. You'll find more patterns and color options than you'll know what to do with! And if it's a decorative pillow or throw blanket you need to outfit the living room sofa, look to the options available from Vitra.
Choosing the Best Bedding & Textiles
Your choice of bedding, pillows and tabletop textiles should try to match the decorative style of your home by blending in with other home decorations and accessories. In the kitchen, you'll want to consider how your choice of placements and textiles will fit in with your tabletop accessories and living rooms will benefit from plush pillows and throws that fit in with the rest of the room. Bathroom textiles, including towels and mats, should serve a decorative purpose, as well as being functional and available for daily use. When it comes to bedroom furnishings, you'll want to consider what is comfortable and relaxing to you, while also keeping in mind what will add a splash of style to the room. If you have any questions about the bedding and textiles featured here, please call our decor experts at 877.445.4486.
Other Considerations
If you love this selection of contemporary bedding and textiles, you are sure to enjoy the personal touch that home decor accessories give the home. You will also want to see our selection of modern rugs to pair with your new bedding and textiles too, including a variety of hand-tufted designs from all over the world. And if you haven't done so already, you will want to check out the selection of contemporary bed frames from Gus Modern and Blu Dot, as well as the full selection of modern bedroom furniture to properly furnish the space.
Show Less
Related Products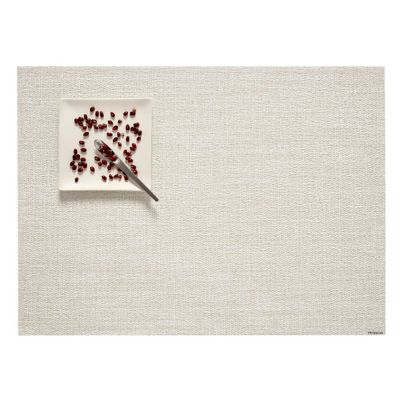 Subtly accent your dining area with the Boucle ...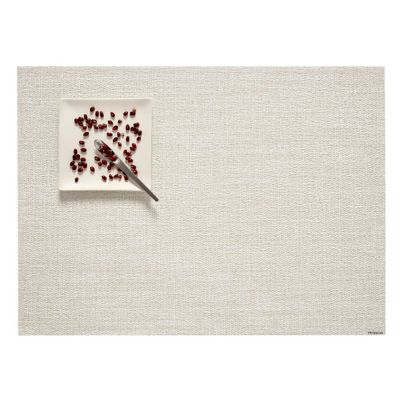 Description:
Subtly accent your dining area with the Boucle Placemat from Chilewich. A perfect companion piece for all meal times, this place mat is made of a mix of yarns and showcases a neutral, comforting style that doesn't overwhelm the existing ...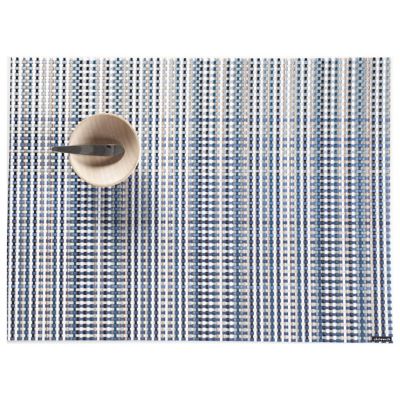 Add structure and color to a tabletop with ...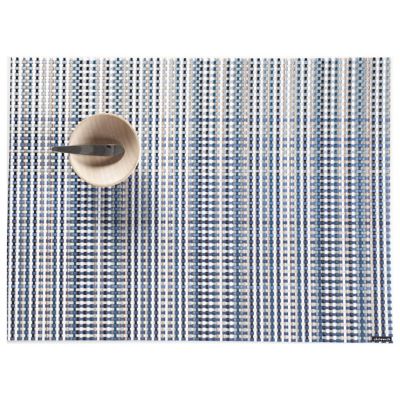 Description:
Add structure and color to a tabletop with the Chilewich Grid Placemat. Multiple strands of TerraStrand vinyl are gathered together to effectively replicate thick yarns, which are then used to create a pleasingly chunky basketweave. The result really shows off ...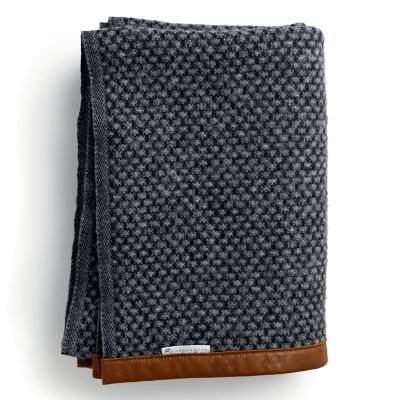 The Skargaarden Haverdal Throw proves you can be ...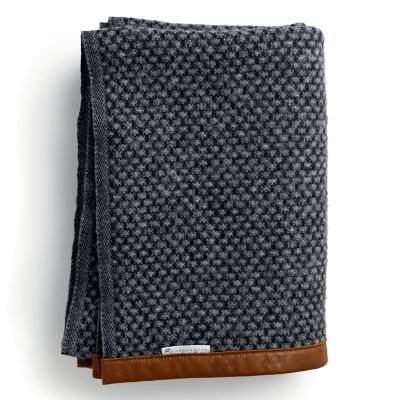 Description:
The Skargaarden Haverdal Throw proves you can be fashionable even while staying cozy and cuddly. It is a soft, thick throw made out of wool in a dark grey check pattern. Either end of the blanket is bordered in genuine ...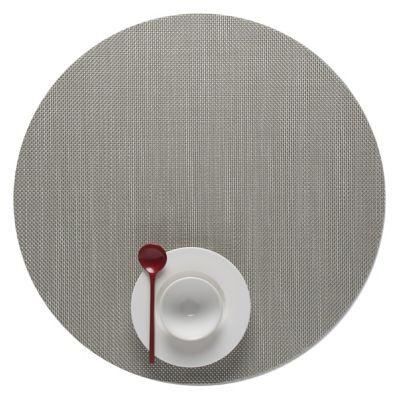 Bring another layer of subtle beauty to your ...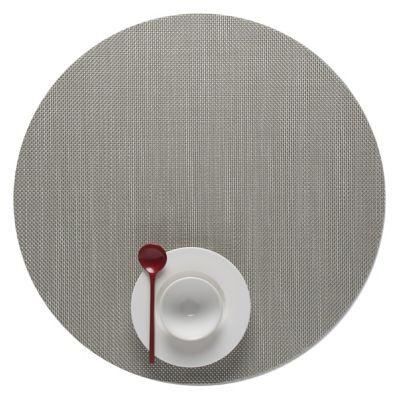 Description:
Bring another layer of subtle beauty to your home with the Mini Basketweave Round Placemat from Chilewich. The smooth, rounded silhouette accents beautifully with a range of complementary tableware while a series of color choices ensures the mat always blends ...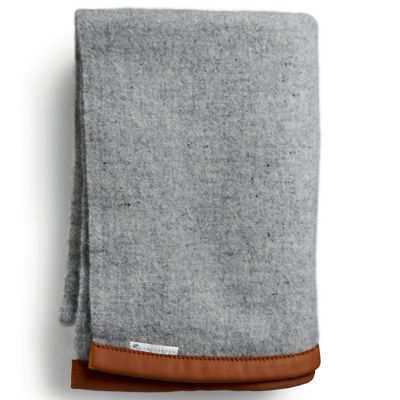 Satisfy your need to cuddle indoors or out ...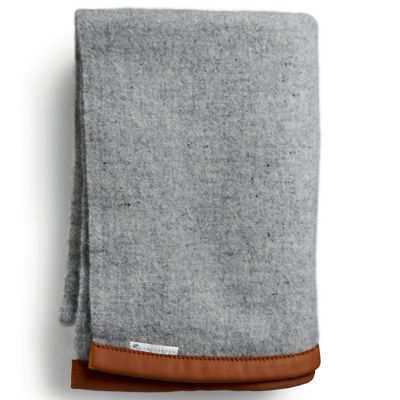 Description:
Satisfy your need to cuddle indoors or out with the Skargaarden Morup Throw. It is made primarily out of wool, in a light heathered grey tone that suggests the throw's literal softness. A border of genuine leather on either end ...
The Chilewich Mosaic Placemat is a work of ...
Description:
The Chilewich Mosaic Placemat is a work of art more than worthy of adorning and protecting your tabletop. The main pattern is composed of numerous diamond shapes, each with unique center detailing. The strategic addition of white TerraStrand vinyl yarns ...