Modern Gifts & Accessories
Learn More About Decor & Accessories
Why We Love Gifts & Accessories
Modern home accessories are toys for the young and not so young alike, and who doesn't like toys? It doesn't matter how impossible that person is to shop for, there's always something unique to discover in gifts and accessories. The individuality of these cool gifts and accessories makes a great impression when everyone else is opening socks and sweaters. And these ultra-modern items make your house cozy and personal, giving desks, kitchen counters and coffee tables an extra pop of life.
Read More
Where Modern Gifts & Home Accessories Work Best
There's really no bad place for a well-chosen accessory, especially when entertaining, because they highlight your personality and attract attention to spots that may have been overlooked before. And whether it's a birthday, holiday or special occasion, it's so fun to surprise a friend with something fun like modern decorative accessories or a unique desktop implement for their office. Today's accessories are an easy way to add edge to modern decor without having to completely redecorate, fitting right in on the bedroom dresser, the living room wall or even outdoors on the patio table. Anywhere you need an extra oomf of decoration, you'll find it with any of these unique accessories.
Home Accessories For Every Style
As unique decorative pieces made to supplement your existing home decor, these uber-cool items have no problem working their way into any interior aesthetic. Stainless steel decorative accessories in the collection from Blomus look stylish in contemporary locations ranging from kitchens to the tabletop and even the bathroom. Love the look of mid-century modern decor? Choose a wall clock from the George Nelson collection (made available from Vitra) to really add a retro element to your decor. Iconic Alessi items fit well when put on display anywhere and many can even act as conversation pieces (ahem, Michael Graves Tea Kettle). Find expert utility with any of the desk and office accessories available and finally, play into your youthful side with unique toys and tabletop games. We're especially adoring the modern ping pong tables for a quick game or two away from the current task at hand.
Choosing the Best Home Accessories & Gifts
You already have excellent choices of lighting and furniture in your home, and it's time to complement them with unique household items. Begin your search by identifying exactly what your home is begging for. Is it a decorative candle holder? A beautiful vase to hold your geraniums? Maybe a mid-century modern clock to add a bit of dramatic character to your bare walls? Or how about an eye-catching assortment of wine accessories to establish your home bar's personality? There's an accessory for just about every need, including items even your pet will enjoy. You'll also want to be considerate of the colors and finishes of the accessories you choose. You may wish to blend accessories into your existing color palette or opt for stunning colors and patterns meant to stand out in any room. And if it's a gift you'll be giving from this assortment, follow our Gift Guide to find ideas and suggestions for just about everyone on your list. If you have any questions about the gifts and accessories featured here, please call our decor experts at 877.445.4486.
Other Considerations
Before you choose to accent your home with these unique items, you may need to find the bigger pieces of decoration that establish your home's personality. Contemporary furniture, including lounge chairs, sofas, sectional couches, tables, benches and more provide the starting point of room's decor and directly lend themselves to the additional decorations you bring in. You'll also need a variety of well-chosen lighting to ensure your space is properly lit for any occasion -- and to shine a deserving light on all of your cool new accessories. Picture lights are a great choice for highlighting decorative items or look to a flexible track lighting system for ample overhead illumination. With proper furniture, lighting and decorative home accessories, you'll create a well-rounded home you will be sure to love.
Show Less
Related Products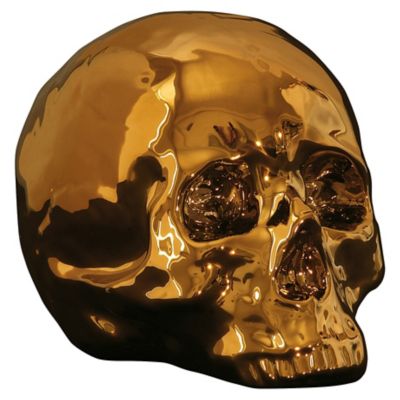 The Seletti My Skull - Gold Limited Edition ...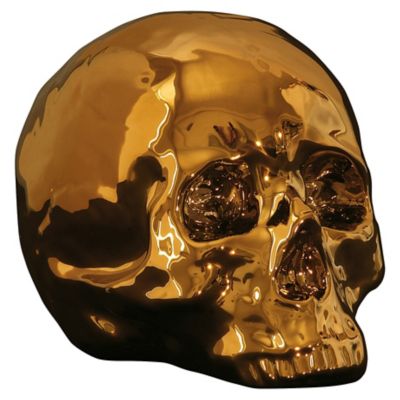 Description:
The Seletti My Skull - Gold Limited Edition is the perfect gift for Hamlet fans, anatomy buffs and/or horror movie aficionados. It is a faithful recreation of a skull, made out of porcelain with a polished gold finish that enhances ...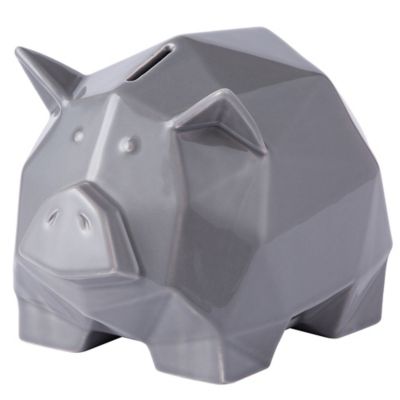 The Origami Zoo Ceramic Piggy Bank will not ...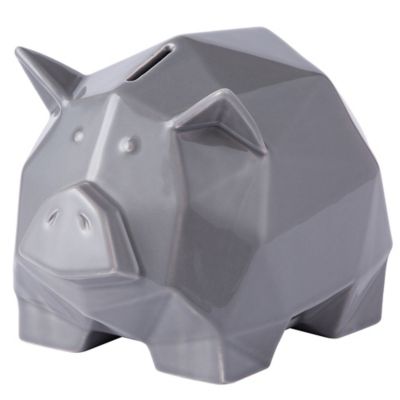 Description:
The Origami Zoo Ceramic Piggy Bank will not only help you save money but also makes add a nice touch to any modern home. Its features are not like any ordinary piggy bank; geometric angles and curves giving it an ...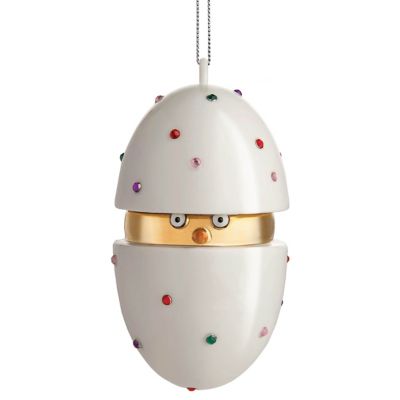 Inspired by the original Faberge eggs, created by ...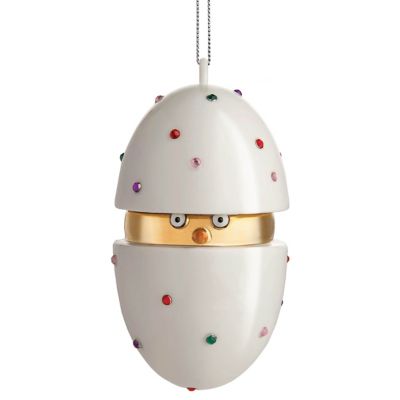 Description:
Inspired by the original Faberge eggs, created by Peter Cal Faberge, the Alessi Piacere Pulcina il Grande Ornament puts a modern spin on a traditional form. Inside the decorated white shell is a baby chick peaking through, ready to explore ...