$1,361.00 - $2,562.00
+ FREE SHIPPING
MARKETING_9-19-2019 Knoll authorized retailer messaging m
Variations
Select Upholstery Selection (32) :

Cato: Ivory

Cato: Ivory

Cato: Ivory

Cato: Fire Red

Cato: Sand

Cato: Orange

Cato: Brown

Cato: Natural

Cato: Hot Pink

Classic Boucle: Pearl

Classic Boucle: Onyx

Classic Boucle: Neutral

Classic Boucle: Smoke

Classic Boucle: Pumpernickel

Classic Boucle: Black Iris

Classic Boucle: Aegean

Classic Boucle: Chartreuse

Classic Boucle: Crimson

Classic Boucle: Flax

Classic Boucle: Cayenne

Vinyl: White

Vinyl: Black

Vinyl: Red

Vinyl: Lime

Vinyl: Carrot

Vinyl: Sunflower

Vinyl: Fog

Common Ground: Larkspur

Common Ground: Basalt

Common Ground: Clove

Common Ground: Slate

Common Ground: Lava

Sabrina Leather: White

Sabrina Leather: Black
Shipping surcharge
: (Why?)
Key Features
An original Harry Bertoia design dating from 1950, the Diamond lounge chair cuts a striking figure with its sculpted gridwork of steel wire, precisely sculpted to accommodate the human form. Choose between polished and satin chrome for the frame and a wide spectrum of seat cushion colors to personalize this iconic piece for any design space in your home. It's the perfect combination of designer style, durability, comfort and craftsmanship.
Knoll is Modern Always® because modern always works. For over 80 years, each chair, table, and desk has been conceived and constructed with a forward-thinking mentality, using the most advanced production methods and materials to create an immersive sensory experience that can last a lifetime. In doing so, the company has mastered the vital and nuanced elements behind furniture efficiency, ergonomics, and comfort while, at the same time, using recovery practices and materials that positively impact the environment.
The Diamond Lounge Chair with Seat Cushion is available with the following:
Details:
Recipient, "Designer of the Year" 1955, USA; Certificate of Merit, American Institute of Architects
Frame offered in powder coat (suitable for outdoor use) or Chrome (indoor only)
Seat pad snaps onto the frame with domed snap buttons
Seat and base are constructed of welded steel rods
Plastic glides included on sled base to protect floors
Knoll logo stamped into the back of the base
GREENGUARD Indoor Air Quality Certified
Designed by Harry Bertoia in 1950
Frame Material: Welded Steel
Made In USA
Options:
Upholstery Selection: Cato: Ivory, Cato: Fire Red, Cato: Sand, Cato: Orange, Cato: Brown, Cato: Natural, Cato: Hot Pink, Classic Boucle: Pearl, Classic Boucle: Onyx, Classic Boucle: Neutral, Classic Boucle: Smoke, Classic Boucle: Pumpernickel, Classic Boucle: Black Iris, Classic Boucle: Aegean, Classic Boucle: Chartreuse, Classic Boucle: Crimson, Classic Boucle: Flax, Classic Boucle: Cayenne, Vinyl: White, Vinyl: Black, Vinyl: Red, Vinyl: Lime, Vinyl: Carrot, Vinyl: Sunflower, Vinyl: Fog, Common Ground: Larkspur, Common Ground: Basalt, Common Ground: Clove, Common Ground: Slate, Common Ground: Lava, Sabrina Leather: White, Sabrina Leather: Black
Frame Finish: Polished Chrome, Satin Chrome
Dimensions:
Item: Width 33.5", Height 30", Depth 28.25", Seat Height 16.5"
Manufacturer IDs: view
421L-C-K-H800/12 421L-CO-K-H800/12 421L-C-K-H800/19 421L-CO-K-H800/19 421L-C-K-H800/2 421L-CO-K-H800/2 421L-C-K-H800/40 421L-CO-K-H800/40 421L-C-K-H800/43 421L-CO-K-H800/43 421L-C-K-H800/50 421L-CO-K-H800/50 421L-C-K-H800/52 421L-CO-K-H800/52 421L-C-K-K162/1 421L-CO-K-K162/1 421L-C-K-K162/12 421L-CO-K-K162/12 421L-C-K-K162/20 421L-CO-K-K162/20 421L-C-K-K162/21 421L-CO-K-K162/21 421L-C-K-K162/22 421L-CO-K-K162/22 421L-C-K-K162/24 421L-CO-K-K162/24 421L-C-K-K162/25 421L-CO-K-K162/25 421L-C-K-K162/26 421L-CO-K-K162/26 421L-C-K-K162/28 421L-CO-K-K162/28 421L-C-K-K162/3 421L-CO-K-K162/3 421L-C-K-K162/7 421L-CO-K-K162/7 421L-C-K-K242/13 421L-CO-K-K242/13 421L-C-K-K242/17 421L-CO-K-K242/17 421L-C-K-K242/21 421L-CO-K-K242/21 421L-C-K-K242/64 421L-CO-K-K242/64 421L-C-K-K242/65 421L-CO-K-K242/65 421L-C-K-K242/66 421L-CO-K-K242/66 421L-C-K-K242/68 421L-CO-K-K242/68 421L-C-K-K448/11 421L-CO-K-K448/11 421L-C-K-K448/12 421L-CO-K-K448/12 421L-C-K-K448/13 421L-CO-K-K448/13 421L-C-K-K448/3 421L-CO-K-K448/3 421L-C-K-K448/9 421L-CO-K-K448/9 421L-C-K-SA785 421L-CO-K-SA785 421L-C-K-SABLCK 421L-CO-K-SABLCK
California Residents: Prop 65 regulations
Diamond Lounge Chair with Seat Cushion Availability
All combinations for this product are listed below.
Related Searches and Products
Related Products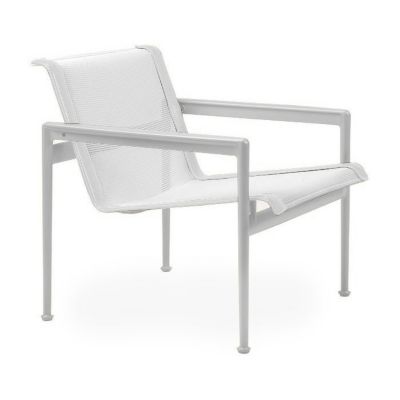 Confident that the patio could be every bit ...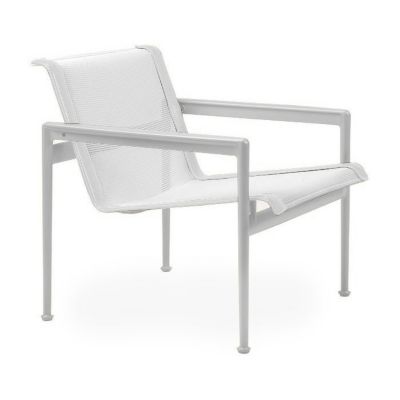 Description:
Confident that the patio could be every bit as trendy as any indoor space, Florence Knoll brought a request in 1962 to designer Richard Schultz: to design a line of furniture that could withstand the elements without compromising on style. ...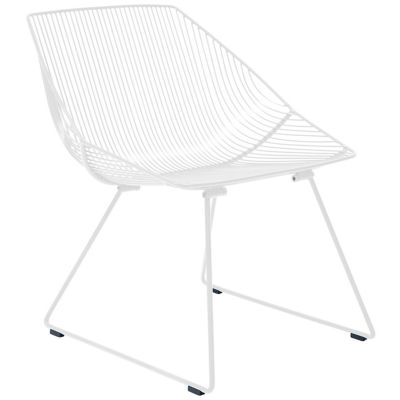 The Bend Goods Bunny Lounge Chair is a ...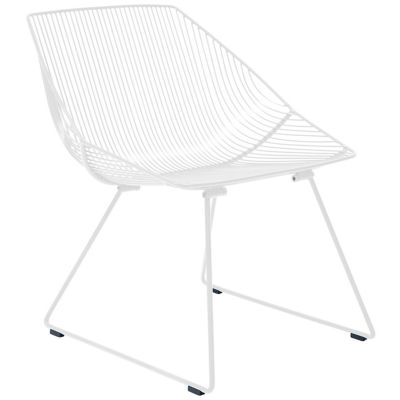 Description:
The Bend Goods Bunny Lounge Chair is a curvy, comfy and refined wire lounge ideal for relaxing in the mod living room or outdoor patio. It is made entirely out of strategically bent iron that is galvanized and powder coated ...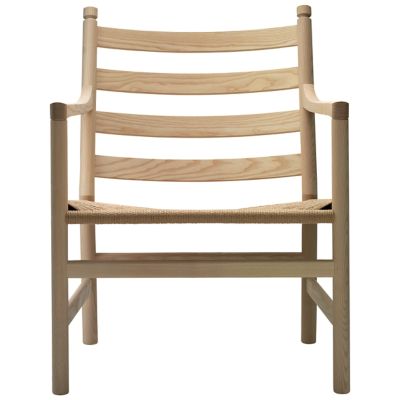 While certainly at home in contemporary settings, the ...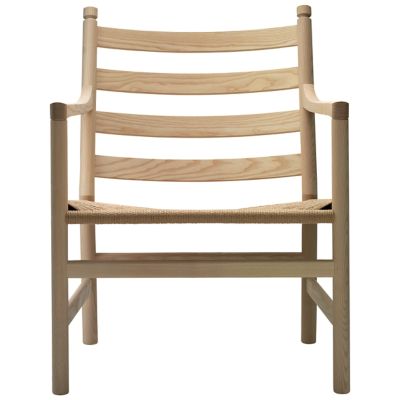 Description:
While certainly at home in contemporary settings, the Carl Hansen CH44 Lounge Chair has a comfortable, cozy Shaker-inspired design well-suited to just about any interior. It has a solid hardwood frame with curved slats for the back and visible joints ...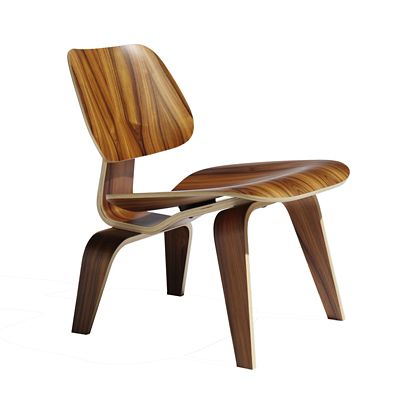 Sit back and relax in the comfort of ...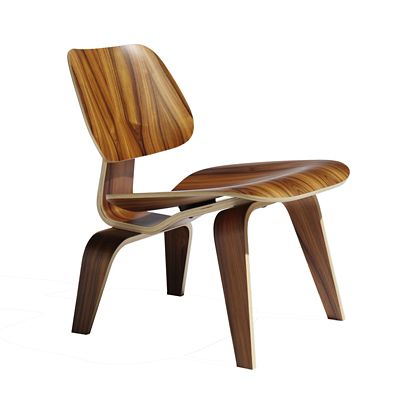 Description:
Sit back and relax in the comfort of the Eames Molded Plywood Lounge Chair with Wood Legs from Herman Miller. An iconic 1940s design from the minds of forward-thinking spouse designers Ray and Charles Eames, it earned them a spot ...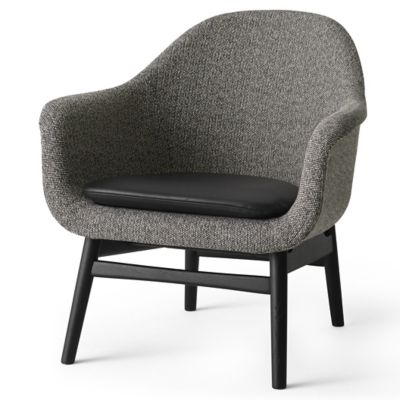 Inviting and comfortable. The Harbour Lounge Chair by ...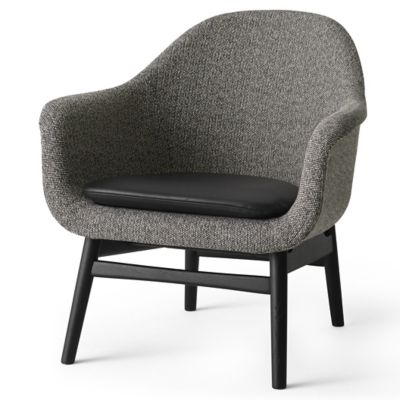 Description:
Inviting and comfortable. The Harbour Lounge Chair by Menu is a minimalistic and sophisticated creation from Norm Architects. With a sculptural seat that has gently curved sides and an angled backrest, this piece is a blend of armchair and lounger ...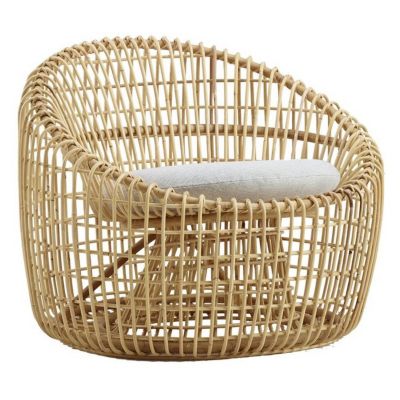 Comfortably livable. The Nest Lounge Chair by Cane-line ...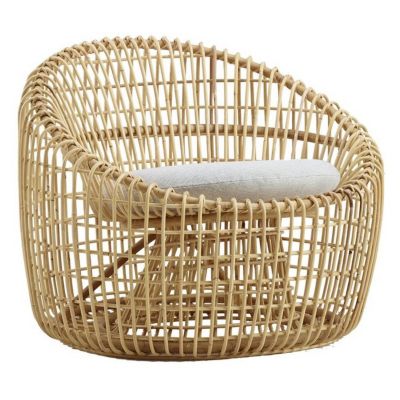 Description:
Comfortably livable. The Nest Lounge Chair by Cane-line is an aesthetically pleasing indoor seating choice. Designed in Denmark, beautiful and sustainable Natural Rattan is crafted into a sculptural piece by experienced weavers in Indonesia, honoring traditional craftsmanship. With smoothly curved ...
YOU'RE CURRENTLY VIEWING