$245.00 - $375.00
+ FREE SHIPPING
MARKETING_5-2-2019 Herman Miller authorized retailer messaging m
Variations
Select Arms (2) :

No Arms

No Arms

No Arms

Fixed Arms

Select Casters/Glides (5) :

Floor Saver Glide Insert, Hard Floors Only

Floor Saver Glide Insert, Hard Floors Only

Floor Saver Glide Insert, Hard Floors Only

Acetal Glide, Carpet Only

Hard Wheel Caster, Carpet Only

Soft Wheel Caster, Carpet Or Hard Floors

2-In. Soft Double Wheel Braking Caster/Hard Floors
Shipping surcharge
: (Why?)
Key Features
Get comfortable with the Caper Stacking Chair from Herman Miller, which offers cozy contours in a sleek and versatile package. Designed to accommodate a diverse profusion of people and spaces by Jeff Weber of Studio Weber + Associates, they expertly exemplify his guiding principle that "Good design doesn't have to be expensive." An airy pattern that arrives in a variety of finish options, it starts with four tubular metal legs that arc upward to a separate plastic seat and back with a handle cutout for hassle-free repositioning. Light enough to stack while providing sturdy support, this seat shines as part of an easily-stored set.
Herman Miller is known for their iconic Mid Century Modern designs and ergonomic office furniture. Working with major designers, Charles and Ray Eames, Isamu Noguchi and George Nelson, they created enduring pieces that are still sought after today such as the Eames Lounge Chair and Ottoman. Today, their office products and task chairs are at the forefront of innovation and ergonomic design. Herman Miller products are designed to enhance your surroundings and make your life more comfortable and meaningful. Every Herman Miller product is built with a commitment to sustainability, global warming and renewable energy.
The Caper Stacking Chair is available with the following:
Details:
Designed by Jeff Weber
Material: Plastics
Made In USA
Options:
Arms: Fixed Arms, No Arms
Frame Finish: Metallic Silver, Black
Seat/Back Finish: Berry Blue, Black, Graphite, Lemon, Turquoise, Red, Cappuccino, Studio White, Fog, Green Apple
Casters/Glides: Floor Saver Glide Insert, Hard Floors Only, Acetal Glide, Carpet Only, Hard Wheel Caster, Carpet Only, Soft Wheel Caster, Carpet Or Hard Floors, 2-In. Soft Double Wheel Braking Caster/Hard Floors
Arm Finish/Arm Cap (if No Arms chosen): Black, Silver Grey, Fog
Dimensions:
Fixed Arms Option Arm: Height 26.25"
Fixed Arms Option Item: Width 24.25", Height 32.5", Depth 16.5"
Fixed Arms Option Seat: Height 17.5"
No Arms Option Arm: Height 26.25"
No Arms Option Item: Width 24.25", Height 32.5", Depth 16.5"
No Arms Option Seat: Height 17.5"
More Information:
Caper Chairs are durable for a long life and carry Herman Miller's comprehensive 12-year, 3-shift warranty. Can be stacked 6-high on the floor or 15-high on the Caper Cart. Chair is tested and warranted for use by persons 300 pounds and under.
Manufacturer IDs: view
WC410NBKBKY7BK WC410NBKBKY7SY WC410NBKBKYXBK WC410NBKBKYXSY WC410NBKBKU4BK WC410NBKBKU4SY WC410NBKBKU5BK WC410NBKBKU5SY WC410NBKBKDSBK WC410NBKBKDSSY WC410NBKG1Y7BK WC410NBKG1Y7SY WC410NBKG1YXBK WC410NBKG1YXSY WC410NBKG1U4BK WC410NBKG1U4SY WC410NBKG1U5BK WC410NBKG1U5SY WC410NBKG1DSBK WC410NBKG1DSSY WC410NMSBKY7BK WC410NMSBKY7SY WC410NMSBKYXBK WC410NMSBKYXSY WC410NMSBKU4BK WC410NMSBKU4SY WC410NMSBKU5BK WC410NMSBKU5SY WC410NMSBKDSBK WC410NMSBKDSSY WC410NMSG1Y7BK WC410NMSG1Y7SY WC410NMSG1YXBK WC410NMSG1YXSY WC410NMSG1U4BK WC410NMSG1U4SY WC410NMSG1U5BK WC410NMSG1U5SY WC410NMSG1DSBK WC410NMSG1DSSY WC410PBKBKY7BK WC410PBKBKY7SY WC410PBKBKYXBK WC410PBKBKYXSY WC410PBKBKU4BK WC410PBKBKU4SY WC410PBKBKU5BK WC410PBKBKU5SY WC410PBKBKDSBK WC410PBKBKDSSY WC410PBKG1Y7BK WC410PBKG1Y7SY WC410PBKG1YXBK WC410PBKG1YXSY WC410PBKG1U4BK WC410PBKG1U4SY WC410PBKG1U5BK WC410PBKG1U5SY WC410PBKG1DSBK WC410PBKG1DSSY WC410PMSBKY7BK WC410PMSBKY7SY WC410PMSBKYXBK WC410PMSBKYXSY WC410PMSBKU4BK WC410PMSBKU4SY WC410PMSBKU5BK WC410PMSBKU5SY WC410PMSBKDSBK WC410PMSBKDSSY WC410PMSG1Y7BK WC410PMSG1Y7SY WC410PMSG1YXBK WC410PMSG1YXSY WC410PMSG1U4BK WC410PMSG1U4SY WC410PMSG1U5BK WC410PMSG1U5SY WC410PMSG1DSBK WC410PMSG1DSSY WC410NBKLMNY7BK WC410NBKLMNY7SY WC410NBKLMNYXBK WC410NBKLMNYXSY WC410NBKLMNU4BK WC410NBKLMNU4SY WC410NBKLMNU5BK WC410NBKLMNU5SY WC410NBKLMNDSBK WC410NBKLMNDSSY WC410NMSLMNY7BK WC410NMSLMNY7SY WC410NMSLMNYXBK WC410NMSLMNYXSY WC410NMSLMNU4BK WC410NMSLMNU4SY WC410NMSLMNU5BK WC410NMSLMNU5SY WC410NMSLMNDSBK WC410NMSLMNDSSY WC410PBKLMNY7BK WC410PBKLMNY7SY WC410PBKLMNYXBK WC410PBKLMNYXSY WC410PBKLMNU4BK WC410PBKLMNU4SY WC410PBKLMNU5BK WC410PBKLMNU5SY WC410PBKLMNDSBK WC410PBKLMNDSSY WC410PMSLMNY7BK WC410PMSLMNY7SY WC410PMSLMNYXBK WC410PMSLMNYXSY WC410PMSLMNU4BK WC410PMSLMNU4SY WC410PMSLMNU5BK WC410PMSLMNU5SY WC410PMSLMNDSBK WC410PMSLMNDSSY WC410NBKTRQY7BK WC410NBKTRQY7SY WC410NBKTRQYXBK WC410NBKTRQYXSY WC410NBKTRQU4BK WC410NBKTRQU4SY WC410NBKTRQU5BK WC410NBKTRQU5SY WC410NBKTRQDSBK WC410NBKTRQDSSY WC410NMSTRQY7BK WC410NMSTRQY7SY WC410NMSTRQYXBK WC410NMSTRQYXSY WC410NMSTRQU4BK WC410NMSTRQU4SY WC410NMSTRQU5BK WC410NMSTRQU5SY WC410NMSTRQDSBK WC410NMSTRQDSSY WC410PBKTRQY7BK WC410PBKTRQY7SY WC410PBKTRQYXBK WC410PBKTRQYXSY WC410PBKTRQU4BK WC410PBKTRQU4SY WC410PBKTRQU5BK WC410PBKTRQU5SY WC410PBKTRQDSBK WC410PBKTRQDSSY WC410PMSTRQY7BK WC410PMSTRQY7SY WC410PMSTRQYXBK WC410PMSTRQYXSY WC410PMSTRQU4BK WC410PMSTRQU4SY WC410PMSTRQU5BK WC410PMSTRQU5SY WC410PMSTRQDSBK WC410PMSTRQDSSY WC410NBK3MY7BK WC410NBK3MY7SY WC410NBK3MYXBK WC410NBK3MYXSY WC410NBK3MU4BK WC410NBK3MU4SY WC410NBK3MU5BK WC410NBK3MU5SY WC410NBK3MDSBK WC410NBK3MDSSY WC410NMS3MY7BK WC410NMS3MY7SY WC410NMS3MYXBK WC410NMS3MYXSY WC410NMS3MU4BK WC410NMS3MU4SY WC410NMS3MU5BK WC410NMS3MU5SY WC410NMS3MDSBK WC410NMS3MDSSY WC410PBK3MY7BK WC410PBK3MY7SY WC410PBK3MYXBK WC410PBK3MYXSY WC410PBK3MU4BK WC410PBK3MU4SY WC410PBK3MU5BK WC410PBK3MU5SY WC410PBK3MDSBK WC410PBK3MDSSY WC410PMS3MY7BK WC410PMS3MY7SY WC410PMS3MYXBK WC410PMS3MYXSY WC410PMS3MU4BK WC410PMS3MU4SY WC410PMS3MU5BK WC410PMS3MU5SY WC410PMS3MDSBK WC410PMS3MDSSY WC410NBKROY7BK WC410NBKROY7SY WC410NBKROYXBK WC410NBKROYXSY WC410NBKROU4BK WC410NBKROU4SY WC410NBKROU5BK WC410NBKROU5SY WC410NBKRODSBK WC410NBKRODSSY WC410NMSROY7BK WC410NMSROY7SY WC410NMSROYXBK WC410NMSROYXSY WC410NMSROU4BK WC410NMSROU4SY WC410NMSROU5BK WC410NMSROU5SY WC410NMSRODSBK WC410NMSRODSSY WC410PBKROY7BK WC410PBKROY7SY WC410PBKROYXBK WC410PBKROYXSY WC410PBKROU4BK WC410PBKROU4SY WC410PBKROU5BK WC410PBKROU5SY WC410PBKRODSBK WC410PBKRODSSY WC410PMSROY7BK WC410PMSROY7SY WC410PMSROYXBK WC410PMSROYXSY WC410PMSROU4BK WC410PMSROU4SY WC410PMSROU5BK WC410PMSROU5SY WC410PMSRODSBK WC410PMSRODSSY WC410NBKZKY7BK WC410NBKZKY7SY WC410NBKZKYXBK WC410NBKZKYXSY WC410NBKZKU4BK WC410NBKZKU4SY WC410NBKZKU5BK WC410NBKZKU5SY WC410NBKZKDSBK WC410NBKZKDSSY WC410NMSZKY7BK WC410NMSZKY7SY WC410NMSZKYXBK WC410NMSZKYXSY WC410NMSZKU4BK WC410NMSZKU4SY WC410NMSZKU5BK WC410NMSZKU5SY WC410NMSZKDSBK WC410NMSZKDSSY WC410PBKZKY7BK WC410PBKZKY7SY WC410PBKZKYXBK WC410PBKZKYXSY WC410PBKZKU4BK WC410PBKZKU4SY WC410PBKZKU5BK WC410PBKZKU5SY WC410PBKZKDSBK WC410PBKZKDSSY WC410PMSZKY7BK WC410PMSZKY7SY WC410PMSZKYXBK WC410PMSZKYXSY WC410PMSZKU4BK WC410PMSZKU4SY WC410PMSZKU5BK WC410PMSZKU5SY WC410PMSZKDSBK WC410PMSZKDSSY WC410NBK98Y7BK WC410NBK98Y7SY WC410NBK98YXBK WC410NBK98YXSY WC410NBK98U4BK WC410NBK98U4SY WC410NBK98U5BK WC410NBK98U5SY WC410NBK98DSBK WC410NBK98DSSY WC410NMS98Y7BK WC410NMS98Y7SY WC410NMS98YXBK WC410NMS98YXSY WC410NMS98U4BK WC410NMS98U4SY WC410NMS98U5BK WC410NMS98U5SY WC410NMS98DSBK WC410NMS98DSSY WC410PBK98Y7BK WC410PBK98Y7SY WC410PBK98YXBK WC410PBK98YXSY WC410PBK98U4BK WC410PBK98U4SY WC410PBK98U5BK WC410PBK98U5SY WC410PBK98DSBK WC410PBK98DSSY WC410PMS98Y7BK WC410PMS98Y7SY WC410PMS98YXBK WC410PMS98YXSY WC410PMS98U4BK WC410PMS98U4SY WC410PMS98U5BK WC410PMS98U5SY WC410PMS98DSBK WC410PMS98DSSY WC410NBK63Y7BK WC410NBK63Y7SY WC410NBK63YXBK WC410NBK63YXSY WC410NBK63U4BK WC410NBK63U4SY WC410NBK63U5BK WC410NBK63U5SY WC410NBK63DSBK WC410NBK63DSSY WC410NMS63Y7BK WC410NMS63Y7SY WC410NMS63YXBK WC410NMS63YXSY WC410NMS63U4BK WC410NMS63U4SY WC410NMS63U5BK WC410NMS63U5SY WC410NMS63DSBK WC410NMS63DSSY WC410PBK63Y7BK WC410PBK63Y7SY WC410PBK63YXBK WC410PBK63YXSY WC410PBK63U4BK WC410PBK63U4SY WC410PBK63U5BK WC410PBK63U5SY WC410PBK63DSBK WC410PBK63DSSY WC410PMS63Y7BK WC410PMS63Y7SY WC410PMS63YXBK WC410PMS63YXSY WC410PMS63U4BK WC410PMS63U4SY WC410PMS63U5BK WC410PMS63U5SY WC410PMS63DSBK WC410PMS63DSSY WC410PMS3MY763 WC410PMS3MYX63 WC410PMS3MU463 WC410PMS3MU563 WC410PMS3MDS63 WC410PMSLMNY763 WC410PMSLMNYX63 WC410PMSLMNU463 WC410PMSLMNU563 WC410PMSLMNDS63 WC410PMSTRQY763 WC410PMSTRQYX63 WC410PMSTRQU463 WC410PMSTRQU563 WC410PMSTRQDS63 WC410PMSROY763 WC410PMSROYX63 WC410PMSROU463 WC410PMSROU563 WC410PMSRODS63 WC410PMSZKY763 WC410PMSZKYX63 WC410PMSZKU463 WC410PMSZKU563 WC410PMSZKDS63 WC410PMS98Y763 WC410PMS98YX63 WC410PMS98U463 WC410PMS98U563 WC410PMS98DS63 WC410PMS63Y763 WC410PMS63YX63 WC410PMS63U463 WC410PMS63U563 WC410PMS63DS63 WC410PMSBKY763 WC410PMSBKYX63 WC410PMSBKU463 WC410PMSBKU563 WC410PMSBKDS63 WC410PMSG1Y763 WC410PMSG1YX63 WC410PMSG1U463 WC410PMSG1U563 WC410PMSG1DS63 WC410PBK3MY763 WC410PBK3MYX63 WC410PBK3MU463 WC410PBK3MU563 WC410PBK3MDS63 WC410PBKLMNY763 WC410PBKLMNYX63 WC410PBKLMNU463 WC410PBKLMNU563 WC410PBKLMNDS63 WC410PBKTRQY763 WC410PBKTRQYX63 WC410PBKTRQU463 WC410PBKTRQU563 WC410PBKTRQDS63 WC410PBKROY763 WC410PBKROYX63 WC410PBKROU463 WC410PBKROU563 WC410PBKRODS63 WC410PBKZKY763 WC410PBKZKYX63 WC410PBKZKU463 WC410PBKZKU563 WC410PBKZKDS63 WC410PBK98Y763 WC410PBK98YX63 WC410PBK98U463 WC410PBK98U563 WC410PBK98DS63 WC410PBK63Y763 WC410PBK63YX63 WC410PBK63U463 WC410PBK63U563 WC410PBK63DS63 WC410PBKBKY763 WC410PBKBKYX63 WC410PBKBKU463 WC410PBKBKU563 WC410PBKBKDS63 WC410PBKG1Y763 WC410PBKG1YX63 WC410PBKG1U463 WC410PBKG1U563 WC410PBKG1DS63 WC410NMS3MY763 WC410NMS3MYX63 WC410NMS3MU463 WC410NMS3MU563 WC410NMS3MDS63 WC410NMSLMNY763 WC410NMSLMNYX63 WC410NMSLMNU463 WC410NMSLMNU563 WC410NMSLMNDS63 WC410NMSTRQY763 WC410NMSTRQYX63 WC410NMSTRQU463 WC410NMSTRQU563 WC410NMSTRQDS63 WC410NMSROY763 WC410NMSROYX63 WC410NMSROU463 WC410NMSROU563 WC410NMSRODS63 WC410NMSZKY763 WC410NMSZKYX63 WC410NMSZKU463 WC410NMSZKU563 WC410NMSZKDS63 WC410NMS98Y763 WC410NMS98YX63 WC410NMS98U463 WC410NMS98U563 WC410NMS98DS63 WC410NMS63Y763 WC410NMS63YX63 WC410NMS63U463 WC410NMS63U563 WC410NMS63DS63 WC410NMSBKY763 WC410NMSBKYX63 WC410NMSBKU463 WC410NMSBKU563 WC410NMSBKDS63 WC410NMSG1Y763 WC410NMSG1YX63 WC410NMSG1U463 WC410NMSG1U563 WC410NMSG1DS63 WC410NBK3MY763 WC410NBK3MYX63 WC410NBK3MU463 WC410NBK3MU563 WC410NBK3MDS63 WC410NBKLMNY763 WC410NBKLMNYX63 WC410NBKLMNU463 WC410NBKLMNU563 WC410NBKLMNDS63 WC410NBKTRQY763 WC410NBKTRQYX63 WC410NBKTRQU463 WC410NBKTRQU563 WC410NBKTRQDS63 WC410NBKROY763 WC410NBKROYX63 WC410NBKROU463 WC410NBKROU563 WC410NBKRODS63 WC410NBKZKY763 WC410NBKZKYX63 WC410NBKZKU463 WC410NBKZKU563 WC410NBKZKDS63 WC410NBK98Y763 WC410NBK98YX63 WC410NBK98U463 WC410NBK98U563 WC410NBK98DS63 WC410NBK63Y763 WC410NBK63YX63 WC410NBK63U463 WC410NBK63U563 WC410NBK63DS63 WC410NBKBKY763 WC410NBKBKYX63 WC410NBKBKU463 WC410NBKBKU563 WC410NBKBKDS63 WC410NBKG1Y763 WC410NBKG1YX63 WC410NBKG1U463 WC410NBKG1U563 WC410NBKG1DS63 WC410PMS79Y7BK WC410PMS79Y7SY WC410PMS79Y763 WC410PMS79YXBK WC410PMS79YXSY WC410PMS79YX63 WC410PMS79U4BK WC410PMS79U4SY WC410PMS79U463 WC410PMS79U5BK WC410PMS79U5SY WC410PMS79U563 WC410PMS79DSBK WC410PMS79DSSY WC410PMS79DS63 WC410PBK79Y7BK WC410PBK79Y7SY WC410PBK79Y763 WC410PBK79YXBK WC410PBK79YXSY WC410PBK79YX63 WC410PBK79U4BK WC410PBK79U4SY WC410PBK79U463 WC410PBK79U5BK WC410PBK79U5SY WC410PBK79U563 WC410PBK79DSBK WC410PBK79DSSY WC410PBK79DS63 WC410NMS79Y7BK WC410NMS79Y7SY WC410NMS79Y763 WC410NMS79YXBK WC410NMS79YXSY WC410NMS79YX63 WC410NMS79U4BK WC410NMS79U4SY WC410NMS79U463 WC410NMS79U5BK WC410NMS79U5SY WC410NMS79U563 WC410NMS79DSBK WC410NMS79DSSY WC410NMS79DS63 WC410NBK79Y7BK WC410NBK79Y7SY WC410NBK79Y763 WC410NBK79YXBK WC410NBK79YXSY WC410NBK79YX63 WC410NBK79U4BK WC410NBK79U4SY WC410NBK79U463 WC410NBK79U5BK WC410NBK79U5SY WC410NBK79U563 WC410NBK79DSBK WC410NBK79DSSY WC410NBK79DS63
Caper Stacking Chair Availability
All combinations for this product are listed below.
Related Searches and Products
Related Products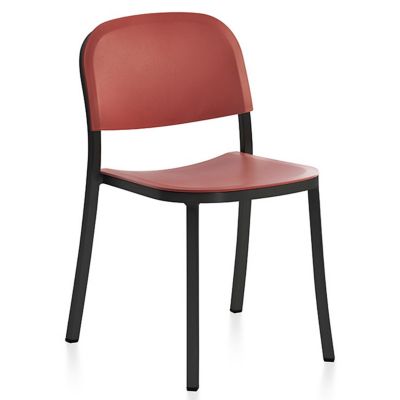 Pull up the 1 Inch Stacking Chair by ...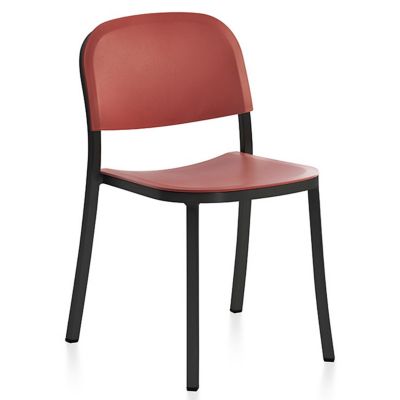 Description:
Pull up the 1 Inch Stacking Chair by Emeco and you'll see it stands out for its simplicity and strength. Handcrafted of recycled aluminum, it™s sturdy, lightweight and ideal for eating areas or offices. The slightly curved backrest and seat ...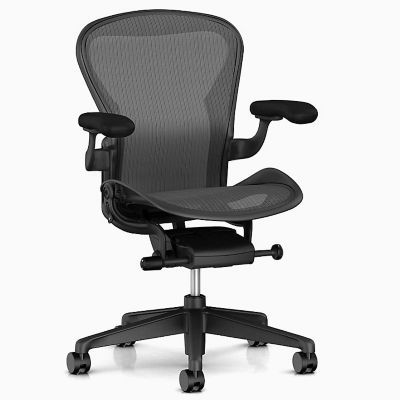 Ergonomic bliss. The Aeron Office Chair " Size ...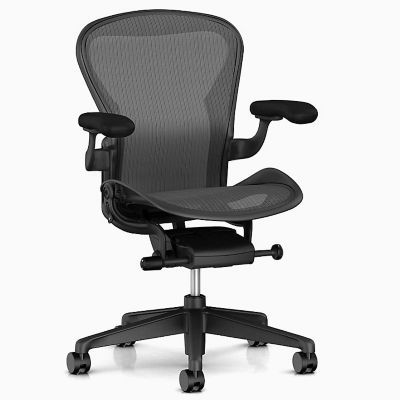 Description:
Ergonomic bliss. The Aeron Office Chair " Size B, Graphite by Herman Miller features breathable 8Z Pellicle suspension seat and back which create 8 zones of varying tension. Its PostureFit SL technology allows you to sit chest open, shoulders back ...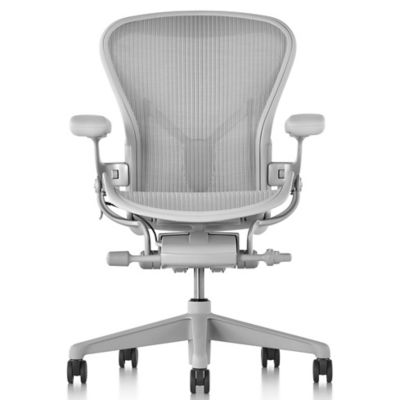 One of the world™s most recognizable ergonomic work ...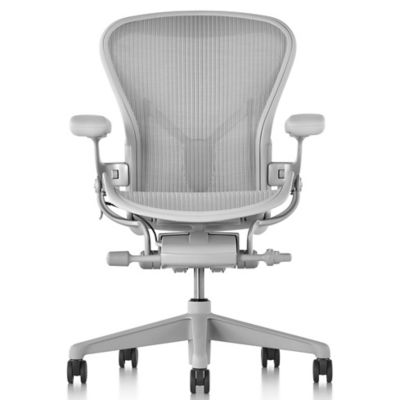 Description:
One of the world™s most recognizable ergonomic work chairs, the Aeron Size A Office Chair, Mineral by Herman Miller is an impeccable fusion of iconic design and superior comfort. Available in multiple sizes for a customized sit, this highly adjustable ...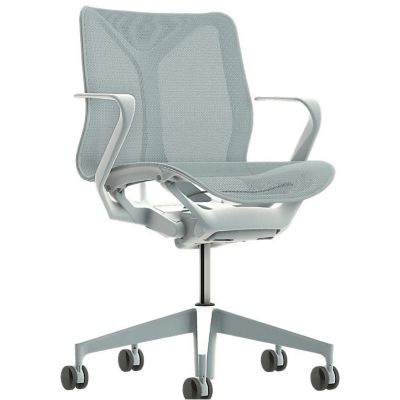 Find the ultimate ergonomic office chair that is ...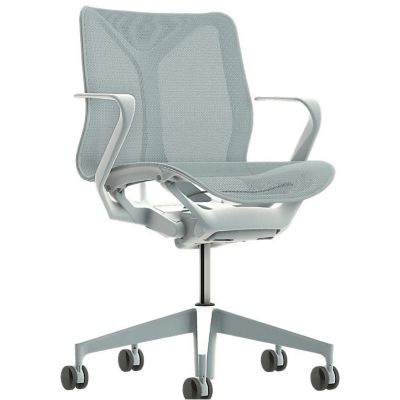 Description:
Find the ultimate ergonomic office chair that is simplistic yet functional for every day work. As soon as you sit on the Cosm Low Back Chair with Fixed Arms, the users body will form into the seat and provide harmony ...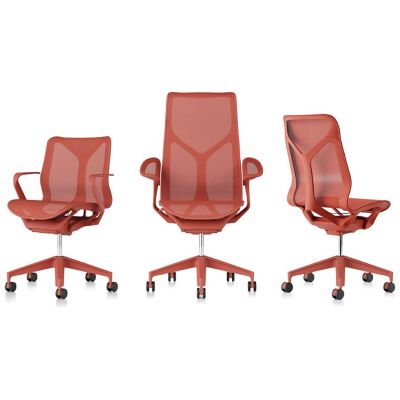 The Cosm Mid Back Chair with fixed Arms ...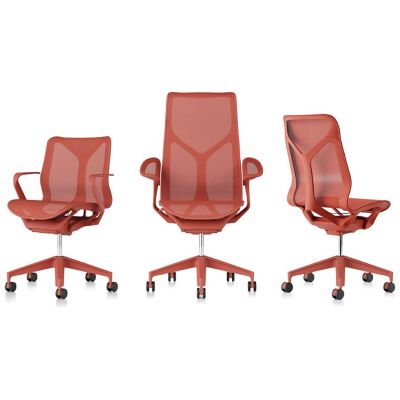 Description:
The Cosm Mid Back Chair with fixed Arms makes office work so much easier and great. Once seated in the chair you will absolutely love it, it's unique auto-harmonic tilt mechanism works together with its flexible frame and intercept suspension ...
The iconic design of the Eames® Aluminum Group ...
Description:
The iconic design of the Eames® Aluminum Group Management Chair by Herman Miller is a masterclass in mid-century refinement. With its emphasis on comfortable style, this chair cradles your back to create a firm sitting pocket, as the smooth aluminum ...
YOU'RE CURRENTLY VIEWING