Key Features
Give your home or business that iconic minimalist look with the Suspenders 6" Bar LED Wall Sconce by SONNEMAN Lighting. Its open design features a pair of luminaires that suspend (via adjustable 12" hangers and a 6" Power Bar) from a wall-mounted Power Feed with an outlet box mounted transformer. Many luminaire options are available, each with a lighting effect that is as unique as it is useful.
SONNEMAN - A Way of Light is the namesake of founder and lighting designer Robert Sonneman. It was formed to create contemporary lighting that best exemplifies today's cosmopolitan American style. Sonneman Lighting fixtures are elegant and refined, decidedly modern yet clearly influenced by classic 20th century period styles.
The Suspenders 6" Bar LED Wall Sconce is available with the following:
Details:
Outlet box transformer
Wall mounted Power Feed
6" Power Bar
12" luminaire hangers
Designed by Robert Sonneman
Awards: IIDA/HD Product Design Award (2016)
Material: Metal
Dimmable when used with Electronic low voltage (ELV) dimmer dimmers(not included)
UL Listed Dry. Install in dry indoor locations only.
Assembly Required
Warranty: 1 Year
Made In China
Options:
Finish: Satin Black, Bright Satin Aluminum
Light Option: Clear Cylinder, Half-Etched Cylinder, Half-Etched Sphere, Crystal Chiclet, Etched Chiclet, Crystal Ladder Light, Ball, Wings, Crystal Oval, Drum, Crystal Teardrop, Reflector, Crystal Rod, Etched Rod, White Tapered Bell, Crystal Double Rod, Etched Double Rod, Gray Tapered Bell, Amber Tapered Bell
Lighting:
120 Volt Integrated LED: CRI: 90 Color Temp: 3000K
Compare Brightness:
Lumens
The amount of light that comes from a bulb, which has commonly been measured in watts. The more lumens, the brighter the bulb.
Wattage
A measurement of the power delivered to a component of an electric circuit (allowing a one-ampere current to flow through the component under the pressure of 1 volt.)
Bulb Shape
Bulb shapes are denoted with a letter, which describes the shape, and a number, which indicates the size. The number indicates the diameter of the light bulb at its widest part in eighths of an inch.
Base
The part of the bulb that connects to the fixture and its power supply. Bulb bases are denoted with the letter E, and a number which indicates the diameter of the bulb base at its widest part in millimeters.
Voltage
Indicates how much voltage a bulb can accept via the fixture it's installed in.
Light Color Temperature
The relative color from a light source, measured on the Kelvin temperature scale. Warm light is lower in color temperature (2700-3000 K) and cool, blue light is higher (5000 K).
Average Rated Life
The average amount time that a bulb is expected to last.
CRI
CRI = color rendering index. This number, which can go from 0 to 100, measures the ability of a light or bulb accurately renders colors. The higher the number, the better, with most quality bulbs these days measuring at least in the 80s.
Dimensions:
Backplate: Diameter 5"
Fixture: Width 6.5", 8", 16", 16.5", Height 12.75", 14.5", 14.75", 15.25", 15.75", 17", 17.25", 17.5", 18", 18.75", 22.5", 22.75", Extension 3.25", 3.5", 3.75", 4", 4.5", 4.75"
Manufacturer IDs: view
S1M06S-JFXXXX12-RP03 S1M06S-JFXXXX12-RP02 S1M06S-JFXXXX18-CL02 S1M06S-JFXXXXA2-RP14 S1M06S-JFXXXXA2-RP13 S1M06S-JFXXXX12-RP06 S1M06S-JFXXXX12-RP17 S1M06S-JFXXXX12-RP01 S1M06S-JFXXXX12-RP11 S1M06S-JFXXXX12-RP08 S1M06S-JFXXXX12-RP16 S1M06S-JFXXXX12-RP18 S1M06S-JFXXXX18-LL01 S1M06S-JFXXXX12-RP19 S1M06S-JFXXXX18-CL01 S1M06S-JFXXXXA2-RP12 S1M06S-JFXXXX12-RP15 S1M06S-JFXXXX18-CL03 S1M06S-JFXXXX12-RP04 S1M06K-JFXXXX12-RP03 S1M06K-JFXXXX12-RP02 S1M06K-JFXXXX18-CL02 S1M06K-JFXXXXA2-RP14 S1M06K-JFXXXXA2-RP13 S1M06K-JFXXXX12-RP06 S1M06K-JFXXXX12-RP17 S1M06K-JFXXXX12-RP01 S1M06K-JFXXXX12-RP11 S1M06K-JFXXXX12-RP08 S1M06K-JFXXXX12-RP16 S1M06K-JFXXXX12-RP18 S1M06K-JFXXXX18-LL01 S1M06K-JFXXXX12-RP19 S1M06K-JFXXXX18-CL01 S1M06K-JFXXXXA2-RP12 S1M06K-JFXXXX12-RP15 S1M06K-JFXXXX18-CL03 S1M06K-JFXXXX12-RP04
California Residents: Prop 65 regulations
Availability
All combinations for this product are listed below.
Related Searches and Products
Related Products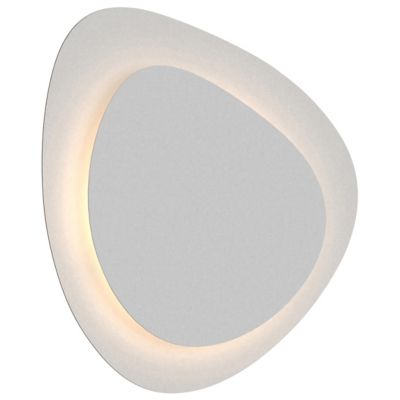 The Sonneman Lighting Abstract Panels 2-Plate LED Wall ...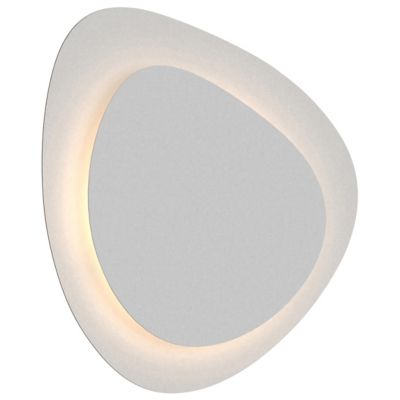 Description:
The Sonneman Lighting Abstract Panels 2-Plate LED Wall Sconce takes advantage of two layered, metal plates to emit and reflect light around its chosen subject. A smaller panel deflects light to illuminate the exposed edges of a larger panel that ...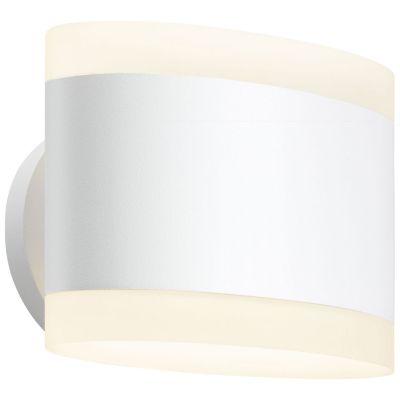 Sleek, smooth and softly curved, the SONNEMAN Lighting ...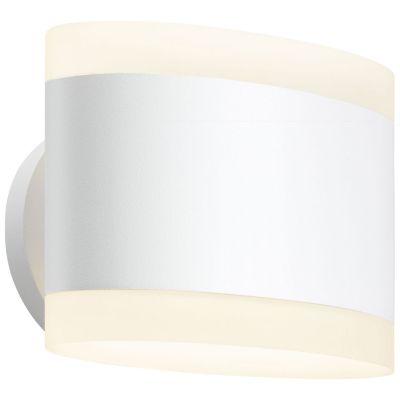 Description:
Sleek, smooth and softly curved, the SONNEMAN Lighting Ellipses LED Wall Sconce is a humble fixture that serves to illuminate without needless extravagance. The elliptical cylinder includes two frosted acrylic diffusers that allow light projection to radiate evenly and beautifully. ...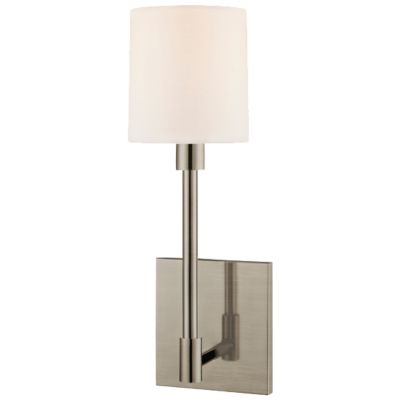 Minimal retro style comes to the fore in ...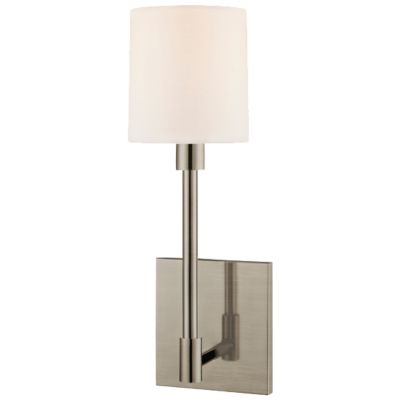 Description:
Minimal retro style comes to the fore in the Sonneman Embassy LED Wall Sconce. But the Off-White cotton shade combined with a Nickel finish hides a technologically advanced interior as it hides a soft LED light at the tip of ...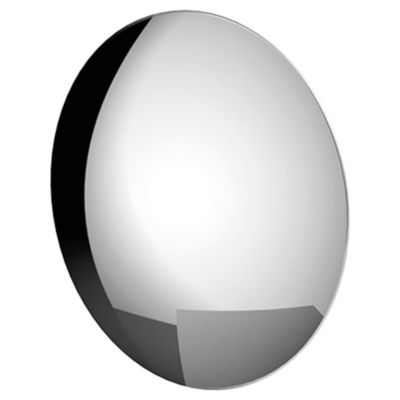 The Sonneman Lighting Fontanna Shield LED Wall Sconce ...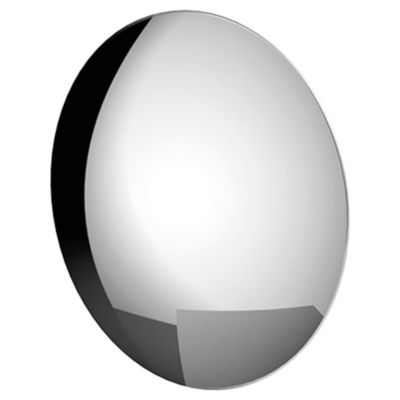 Description:
The Sonneman Lighting Fontanna Shield LED Wall Sconce uses a convex, metal disc as both a reflector and a shade to emit ambient light that is also distributed by the wall behind. Integrated LEDs help to ensure long life and ...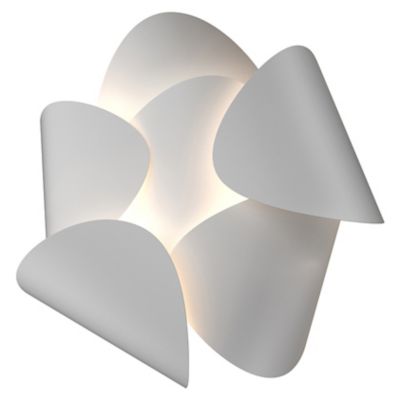 Inspired by the famous flower of the same ...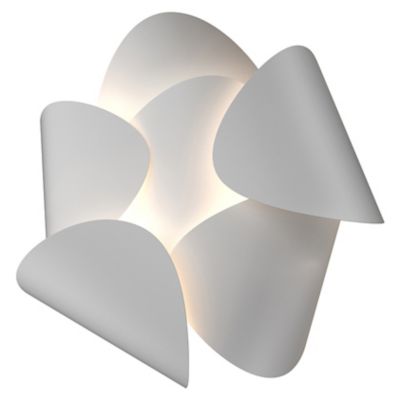 Description:
Inspired by the famous flower of the same name, the Sonneman Lighting Lotus LED Wall Sconce uses multiple rounded and curved panels as a shade that uniquely and smoothly distributes light to the room. Integrated LEDs ensure quality of light ...
From the Italian term for shield, the Sonneman ...
Description:
From the Italian term for shield, the Sonneman Scudo LED Wall Sconce indeed employs a shield-shaped shade to create a relaxed architectural silhouette. The White etched glass shade has a gently curved, almost half-round shape that softly contrasts with the ...
YOU'RE CURRENTLY VIEWING
Suspenders 6" Bar LED Wall Sconce