Behind The Design:
The Softer Side of Blomus
The tried-and-true catalog of stainless-steel standbys gets a modern update
with the addition of fresh, new materials and finishes for the season ahead.
Written by Sarah Chappell
Although originally founded in 1921, the German brand Blomus really hit their stride in 1961 when they switched from manufacturing bicycle parts to producing home décor and accessories in their signature material: stainless steel. Given their long history and expertise with the material (the North Rhine-Westphalia region in which they originate was once an epicenter of steel and coal manufacturing), it's no wonder that Blomus is known by their shiny steel products.
Now fast-forward to 2018. Even with such well-known products in stainless steel, Blomus has no problem improving the wheel. Yes, the company still produces a range of beloved kitchen, bath and living products in steel. But we expect this year to refresh the face of the brand with a selection of home accessories in softer finishes and natural materials.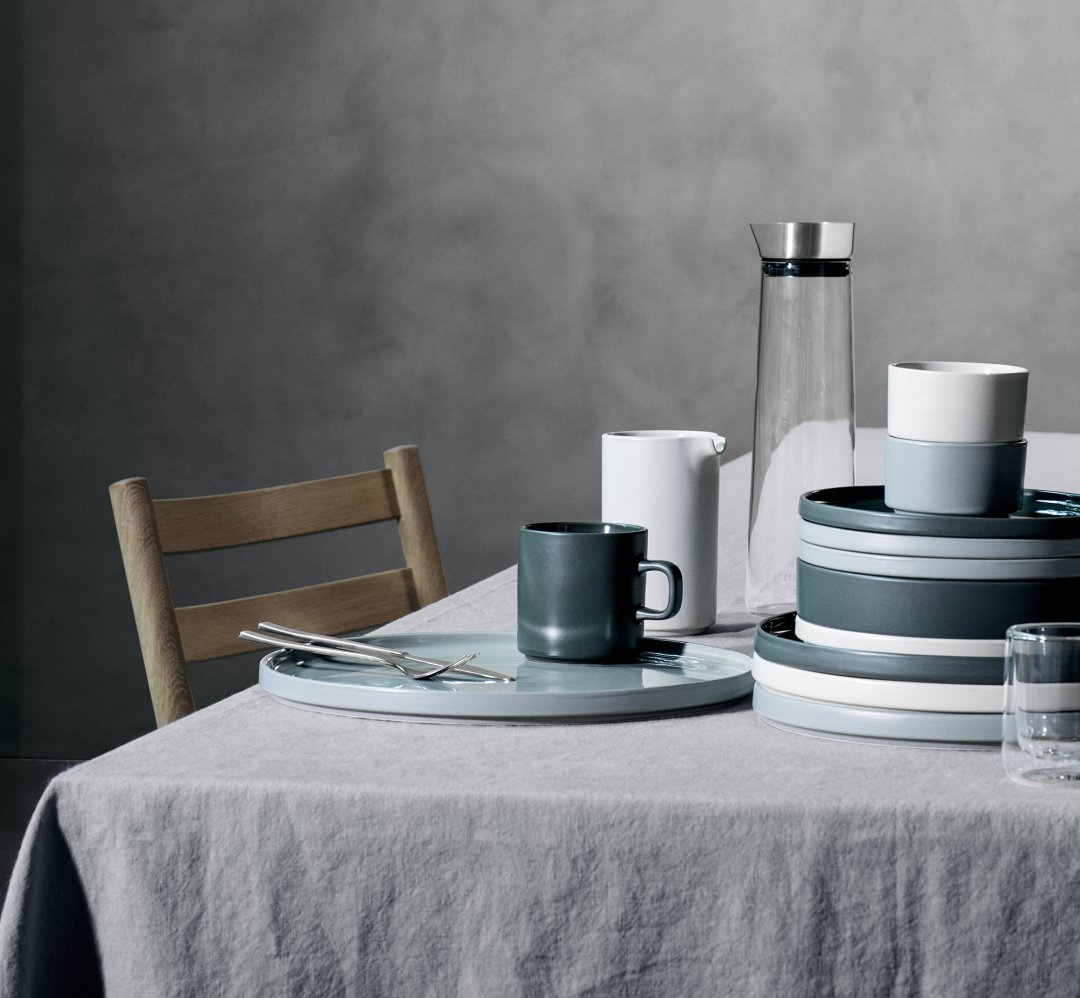 The beauty of this subtle change is that it complements the current collection we all know and love. One thing is for sure: simplicity is key in the timelessness of their designs. Dotti Spillman from Blomus says:
"The new materials we will see in 2018 include smoked cork, stoneware and linens in organic color hues. In the past, Blomus designs incorporated other materials to complement stainless steel. Blomus has always sought clean and simple design elements as a basis for our product line. It is what we are known for and will continue to be a part of our core philosophy. Whether it be stainless, fabric or a combination of materials, they will easily complement other aesthetics or be strong enough to stand alone."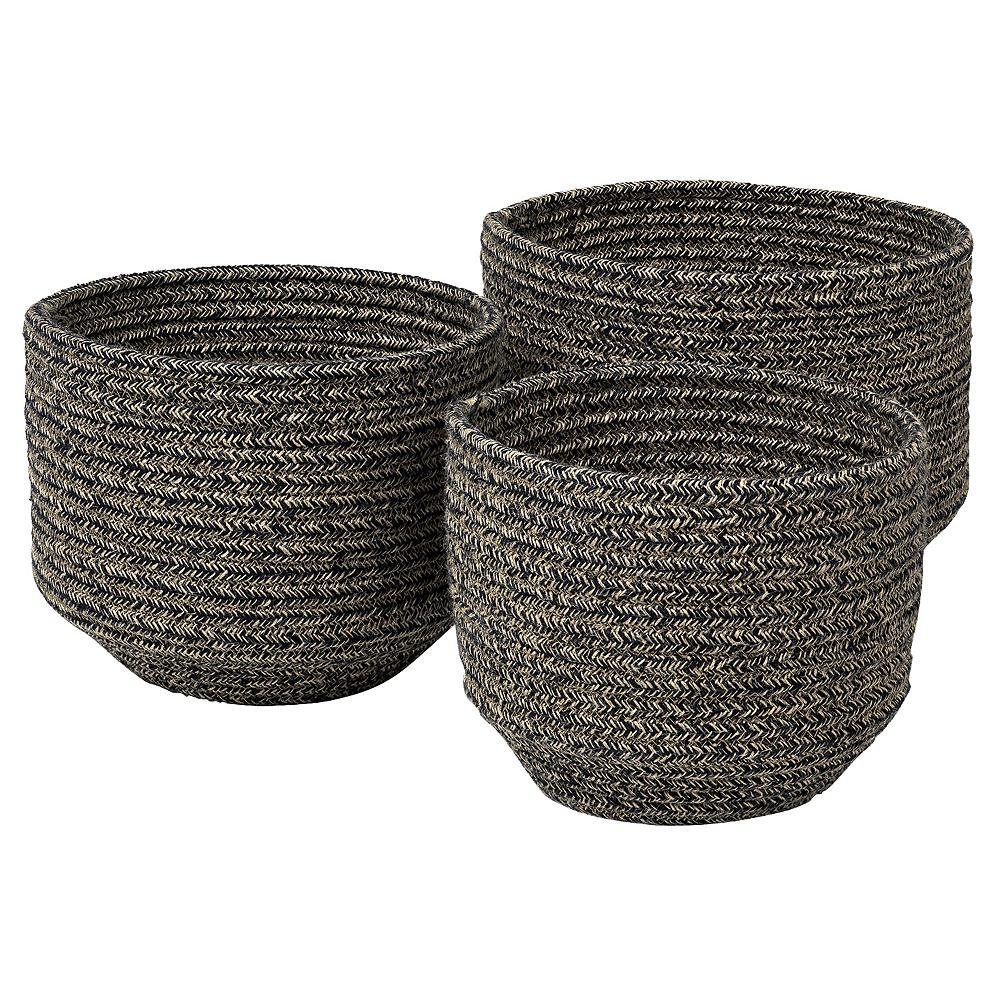 We were also curious about the aesthetic choice of softer, more neutral finishes and materials—baskets woven out of cotton, pastel-toned polystone, bamboo mats, smooth-to-the-touch concrete. Why did they decide to go that way? The first thing that came to mind was that, in contrast to the sleek austerity of Blomus' stainless steel designs, this new line of products feels more Scandinavian in spirit and function.
Indeed, it is. Having witnessed a growing demand for softer modern design worldwide, Blomus knew they had to broaden their own product offerings to help them gain greater international appeal. So, they actually set up an office in Copenhagen to, as they put it, "infuse our brand with the Scandinavian way of thinking." Which, as it turns out, isn't all that different from what their own mindset has been all along.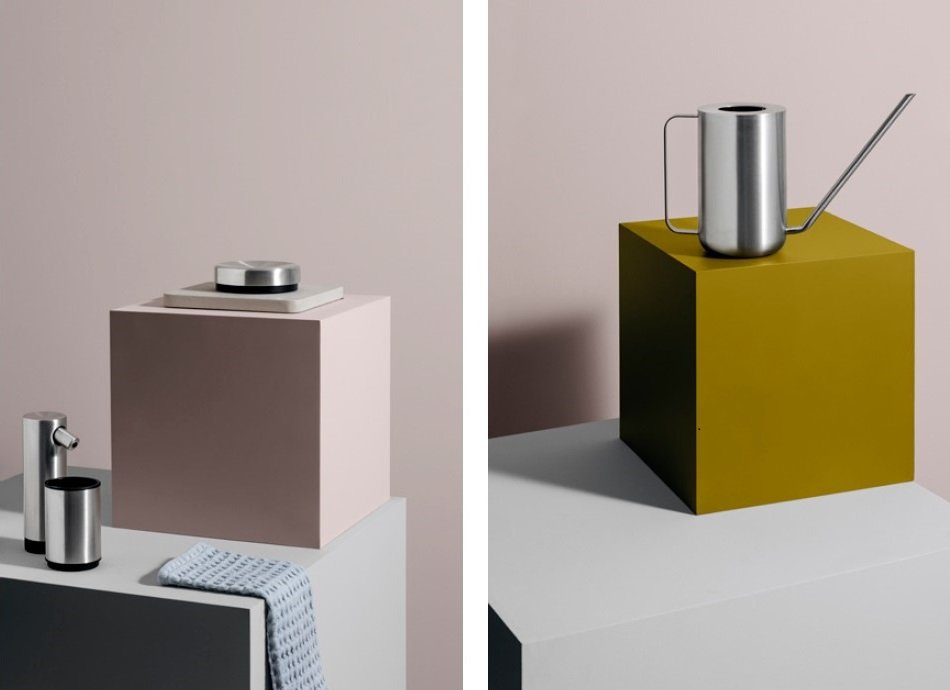 "Much like Blomus [in reference to their German roots], Scandinavian design is also based on a minimalistic approach to elements of everyday life," says Spillman. "Ultimately, it is about the details and attention to them. Products that are well designed, high quality yet minimalistic and simple are what make a statement."
There is also something serene about the juxtaposition between reflective and matte surfaces. This is because, Blomus says, "At a time when life seems so hectic, our homes have become more of a sanctuary. Warm, soft colors and materials help to soothe and provide an opportunity to relax and unwind."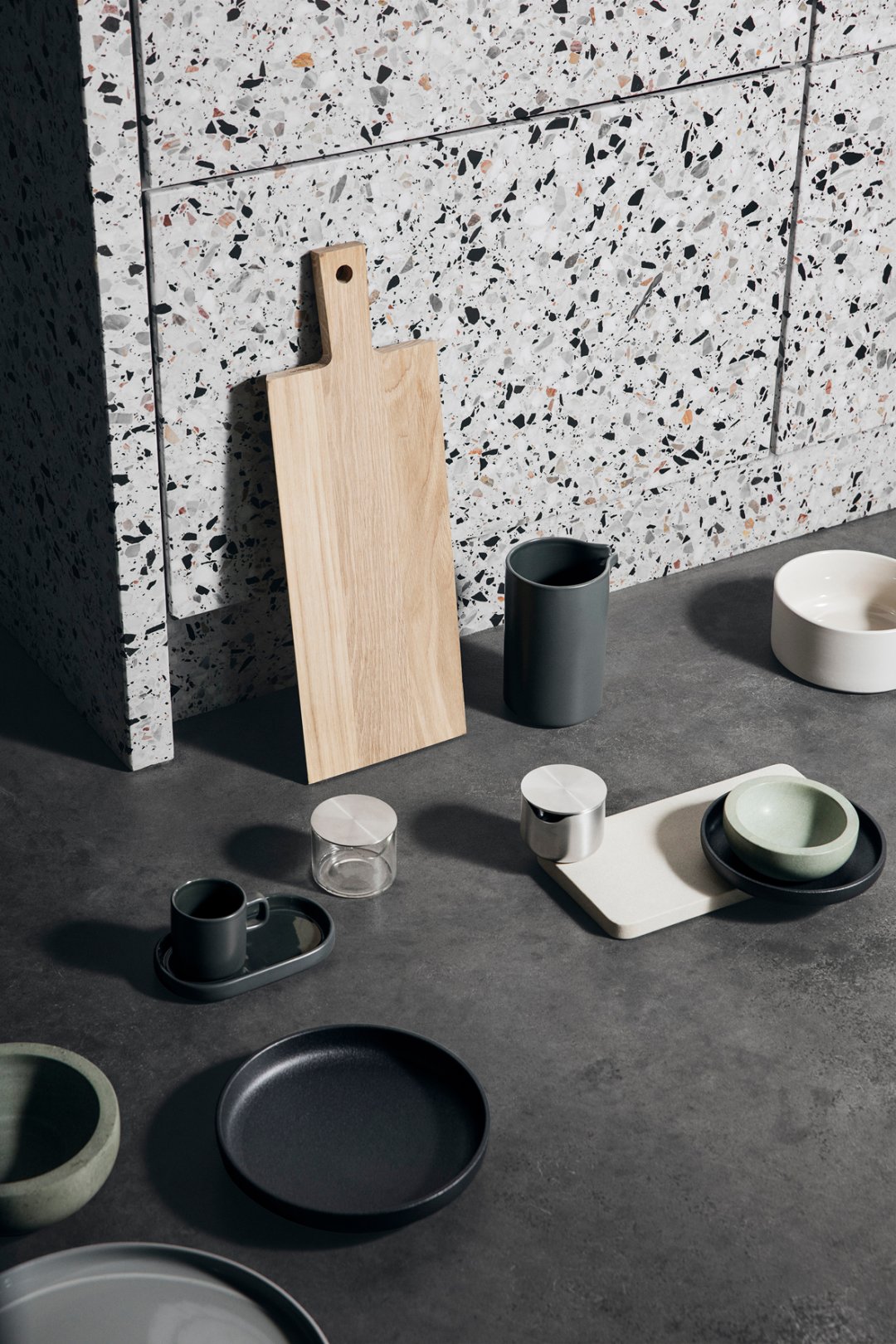 We love this approach. The new collection elicits an emotional feeling that further enforces the lifestyle aspect of all Blomus products. It's an exciting new chapter for this iconic brand, and we can't wait to see where they go next.