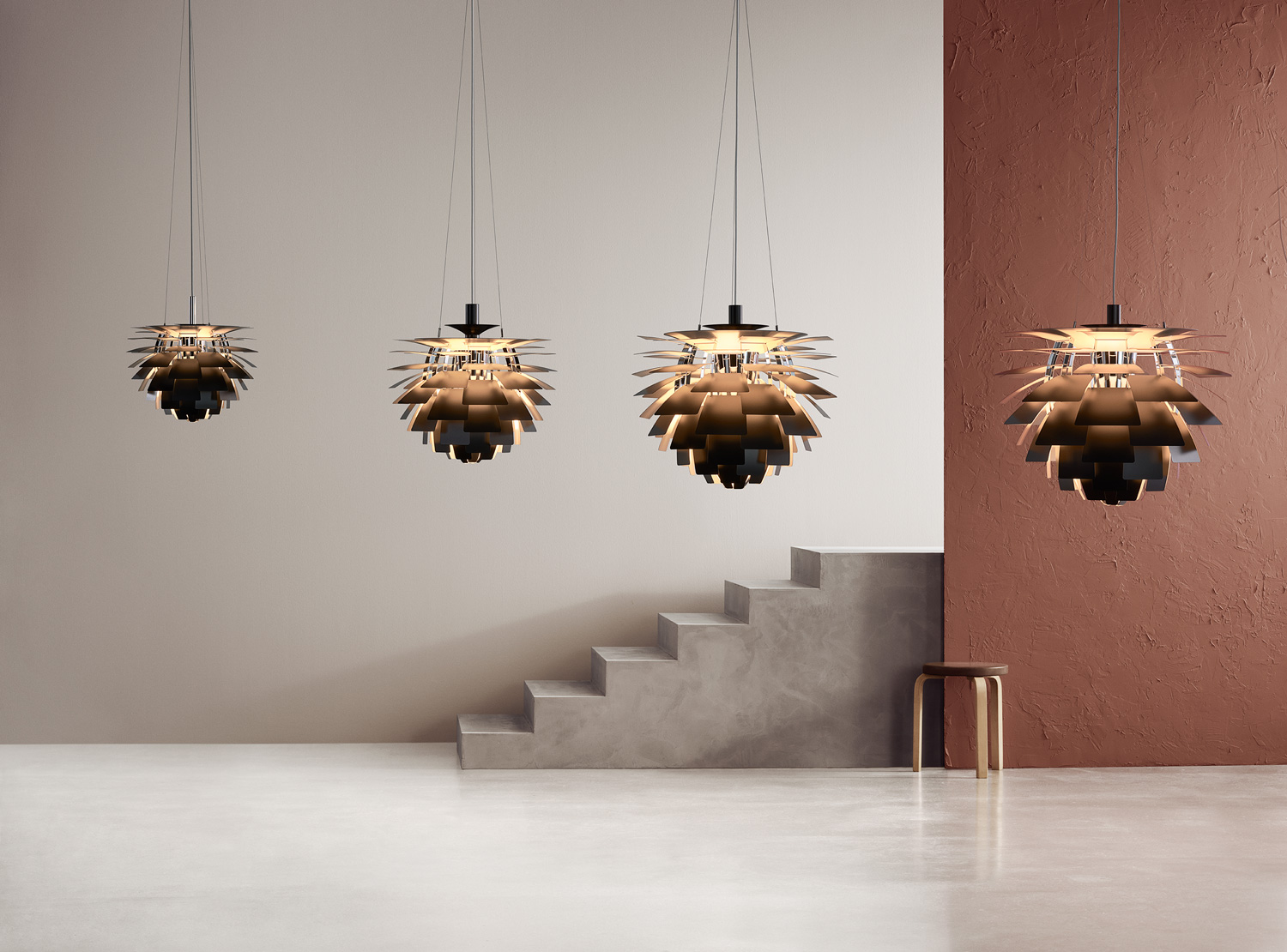 Black is back, not that it ever truly went away. This perennial favorite is a classic in the fashion world and a staple in a range of home design aesthetics. Every decade or so, we see a resurgence in the use of dramatic black features in interior design. So how do interior designers balance black and avoid the risk of this prominent shade becoming too dreary? Read on to find out how to incorporate varying levels of black in your design scheme.
Statement Pieces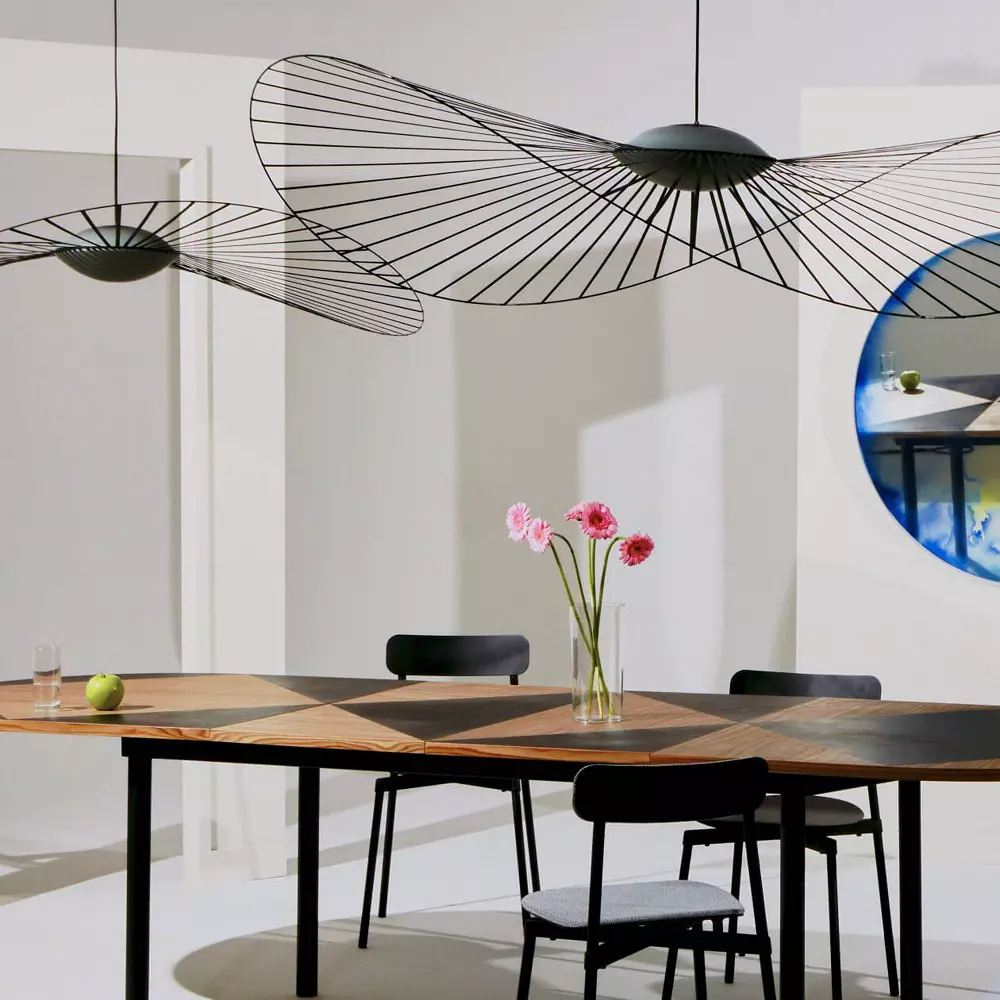 A black lighting fixture can punctuate a space without overwhelming it. Look for complementary design elements, like the slim lines in the black pendant light seen above, matched with black chairs. The airy silhouette keeps the color from adding any unwanted heaviness to the room's design.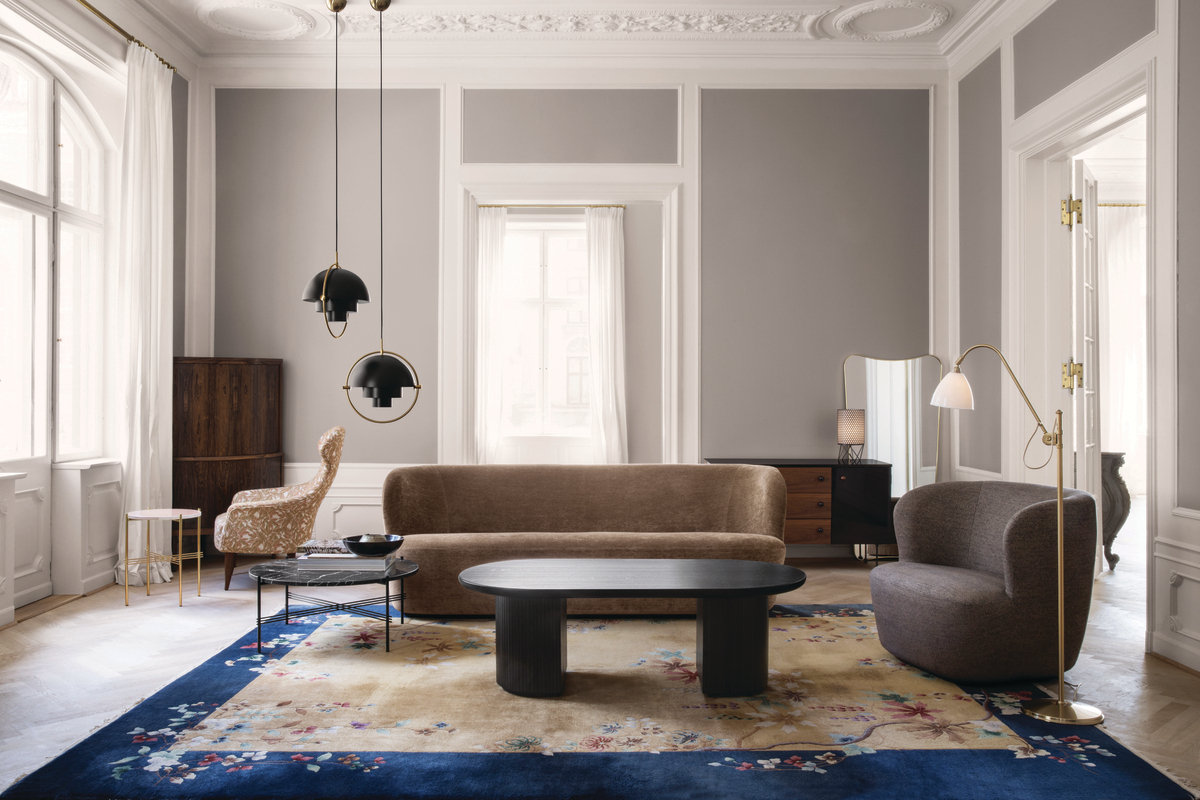 Alternately, in a mostly light room with a few black pieces, choose standout lighting that is a focal point in its own right. Geometric designs command attention, like in the Art Deco-inspired pieces above, giving the eye a strong shape to behold.
Tech as a Focal Point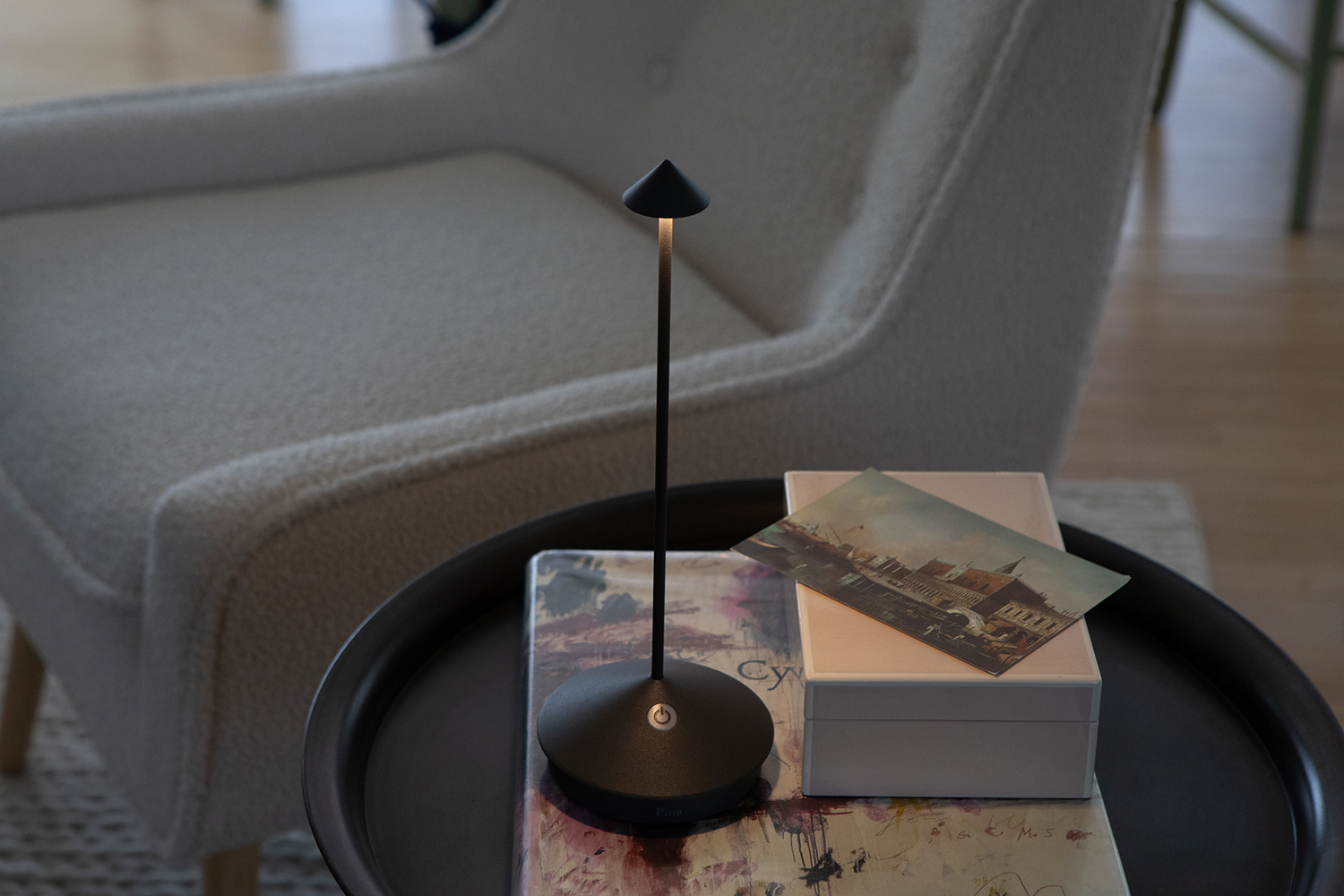 If you want to ease your way into the trend, try using portable pieces and tech items as accents. A sleek, black, rechargeable table lamp that goes anywhere adds style and convenience while complementing such tech as your clock or smartphone for a Silicon Valley-insider feel.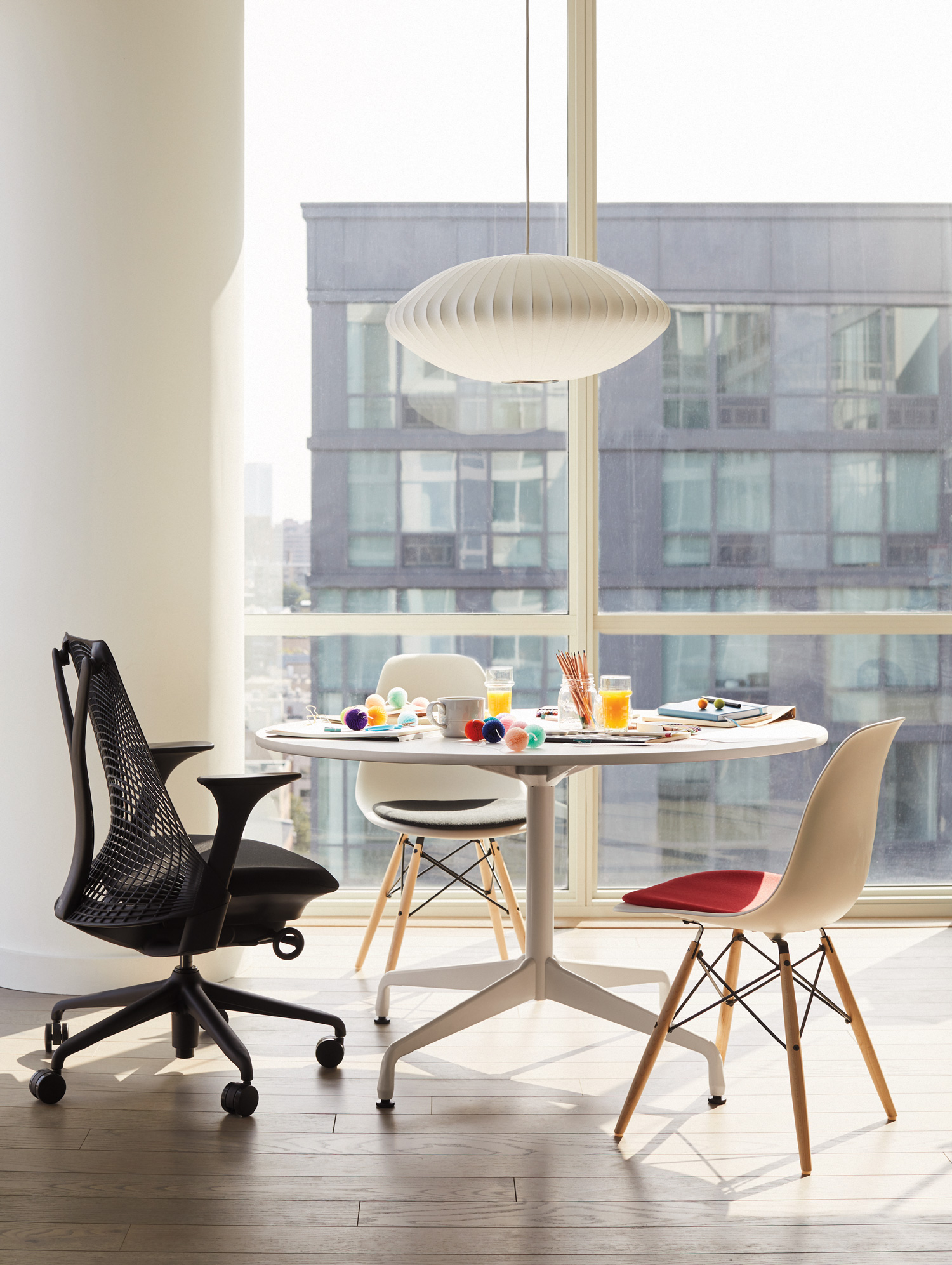 A cool black task chair can also give a strong techie impression while setting its user apart in shared spaces. Especially in contrast with more traditional mid-century elements, a modern office chair appears that much more futuristic while offering all the benefits of an ergonomically designed throne.
Pick Up on Other Elements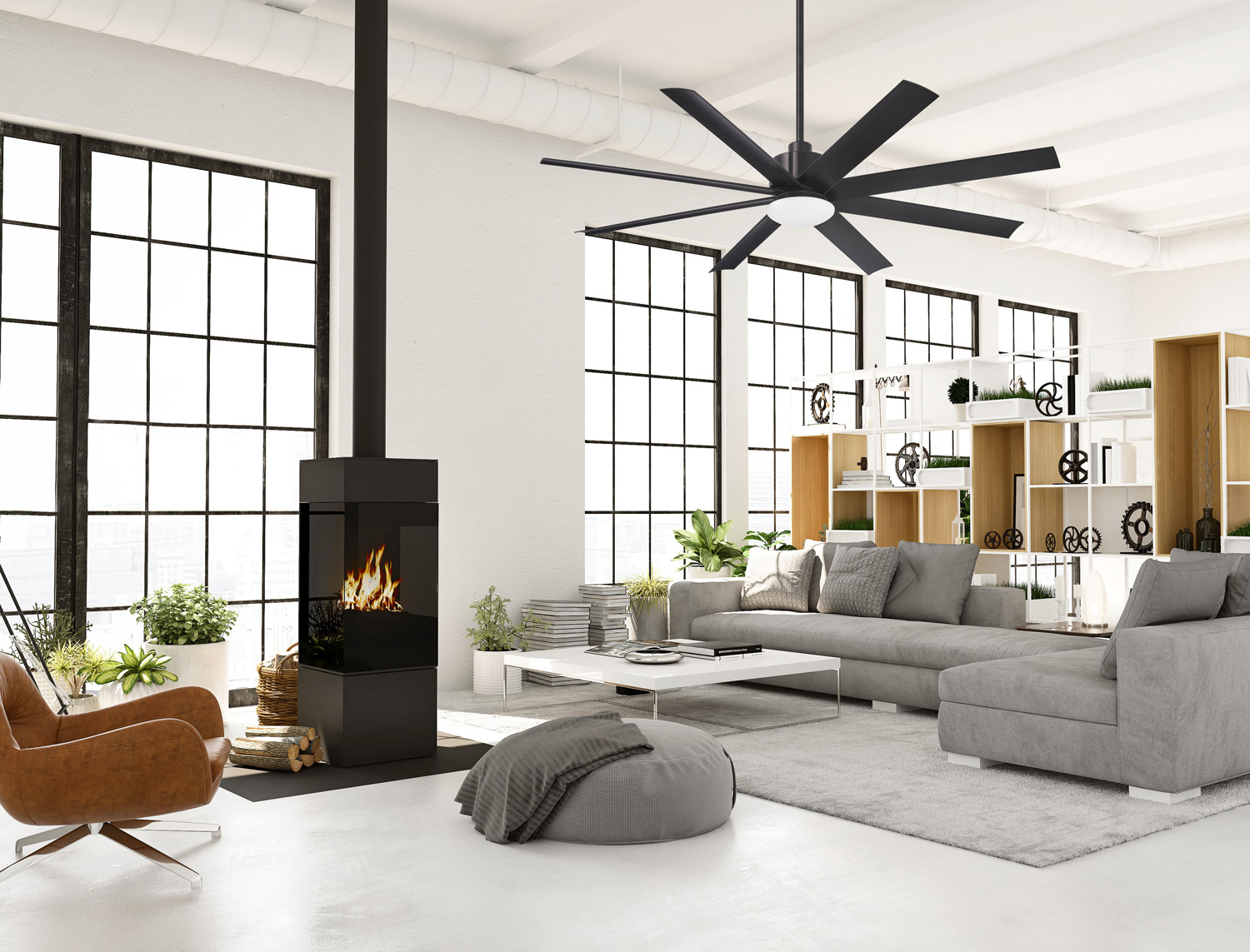 Use black as your primary accent color by tying in a functional piece with décor. A black ceiling fan might have seemed out of place in a lofty living room, but the gears on the shelves complement the design with a steampunk feel that isn't too on-the-nose.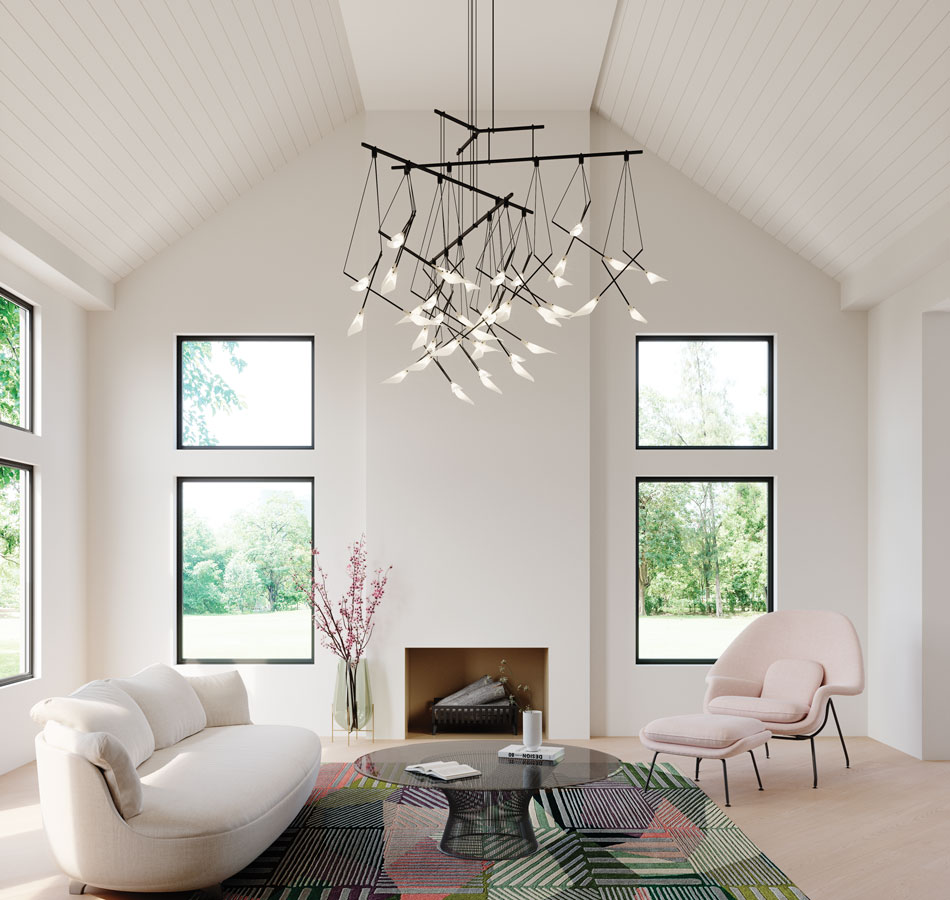 Similarly, the slim black trim around these windows creates depth in the white walls, and the slender black lines are repeated in an all-black coffee table, multi-color rug and fluttery black chandelier. Even the little legs on the chair and ottoman pick up the thinness of these black elements, tying the color together visually and leaving room for other palettes to breathe.
Shades of Black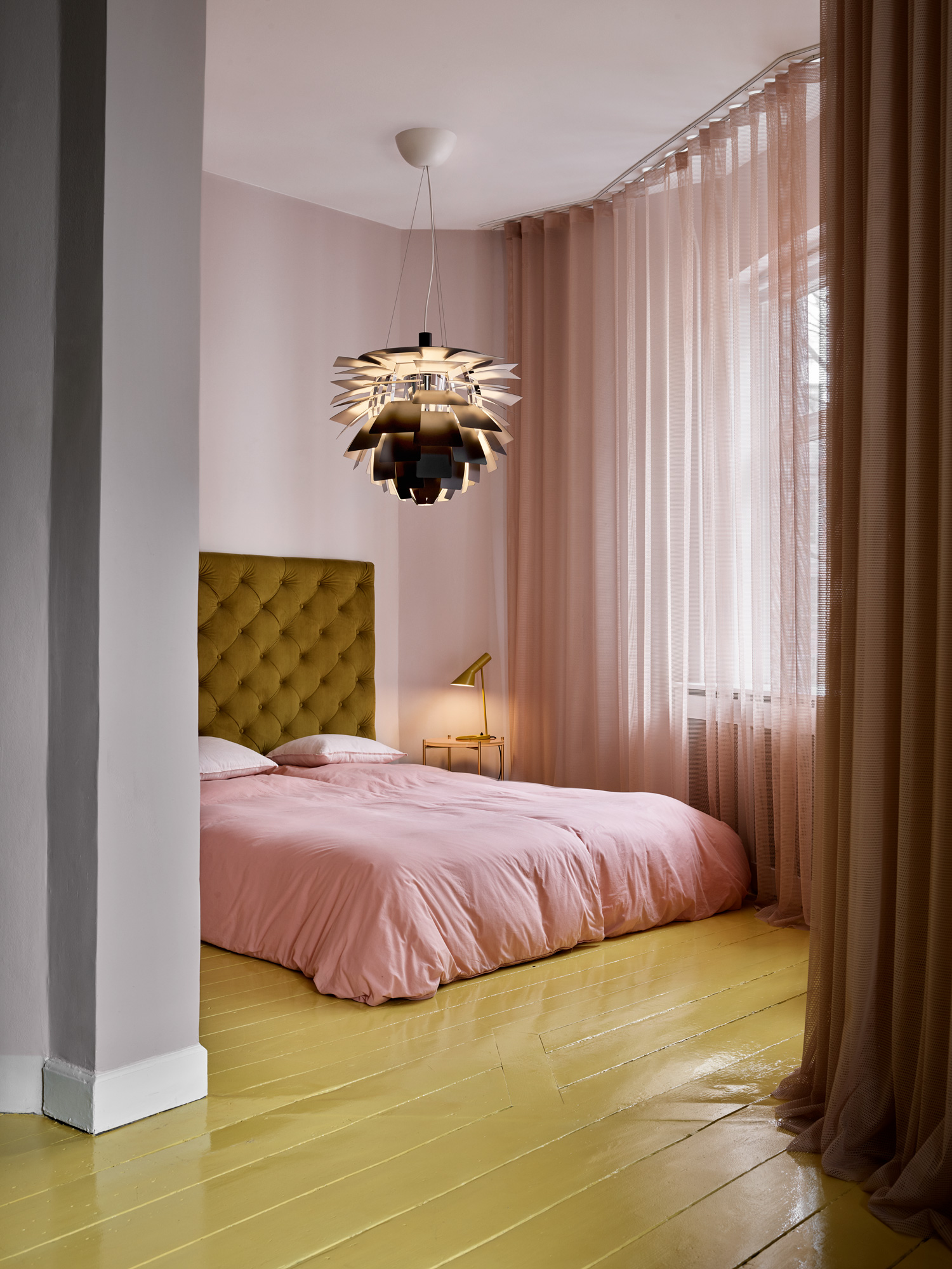 Black can appear black-ish, especially when lit. A glossy versus matte finish changes your black light or furniture's appearance, as can internal light sources or ambient lighting from windows. This can work in your favor with an otherwise subdued palette. Above, the glare-free light inside the pendant lends a charcoal-gray gradient color to the shiny metal leaves, softening the black finish for use with a predominantly muted pink room.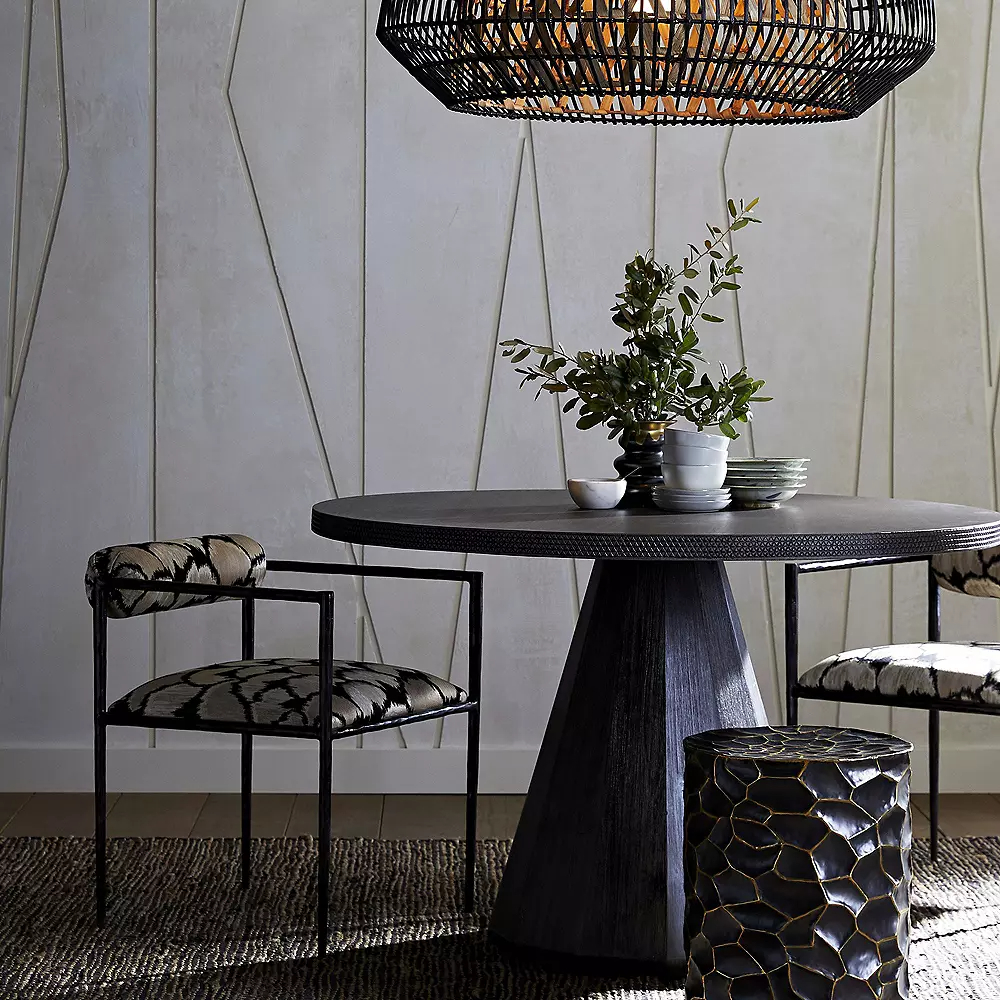 Even blacks of similar saturation can appear as slightly different colors. In an eclectic design, mixing different black tones can create a dynamic look, particularly when a variety of textures are used. If your palette is defined by other colors, however, selecting blacks with the same undertones can help to avoid clashes. Look for the undertone of the black you're considering when using other colors and stay in the same cool or warm color family.
Textural Touches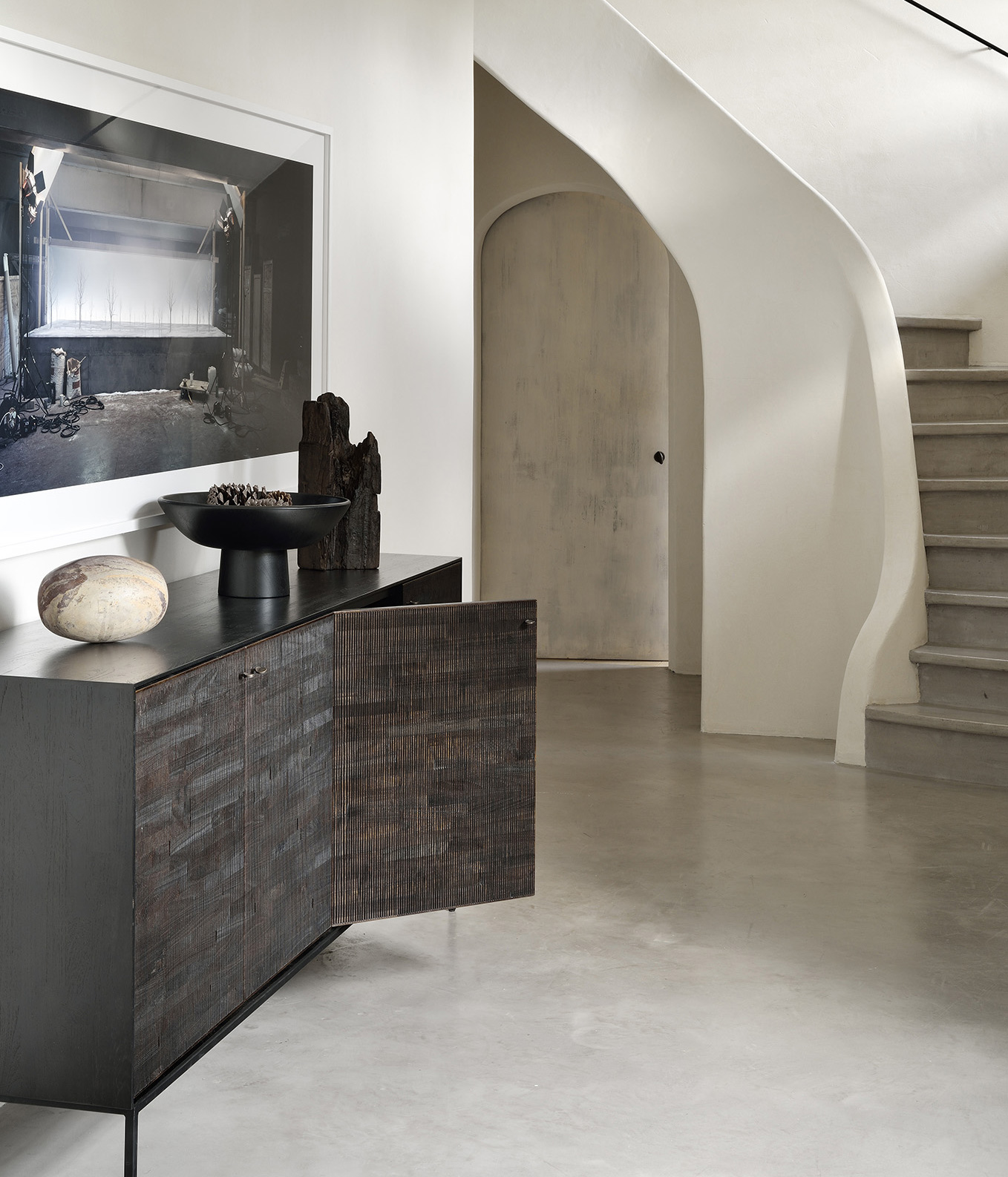 Black isn't always glossy finishes and slick surfaces. A more natural look can suit a range of design styles, and a textured treatment adds depth to the color selection. Whether wood tones show through, as in a weathered finish above, solid black textures are layered on each other or a deep rug pile, the added dimension brings black out of the shadows.
All-Out Drama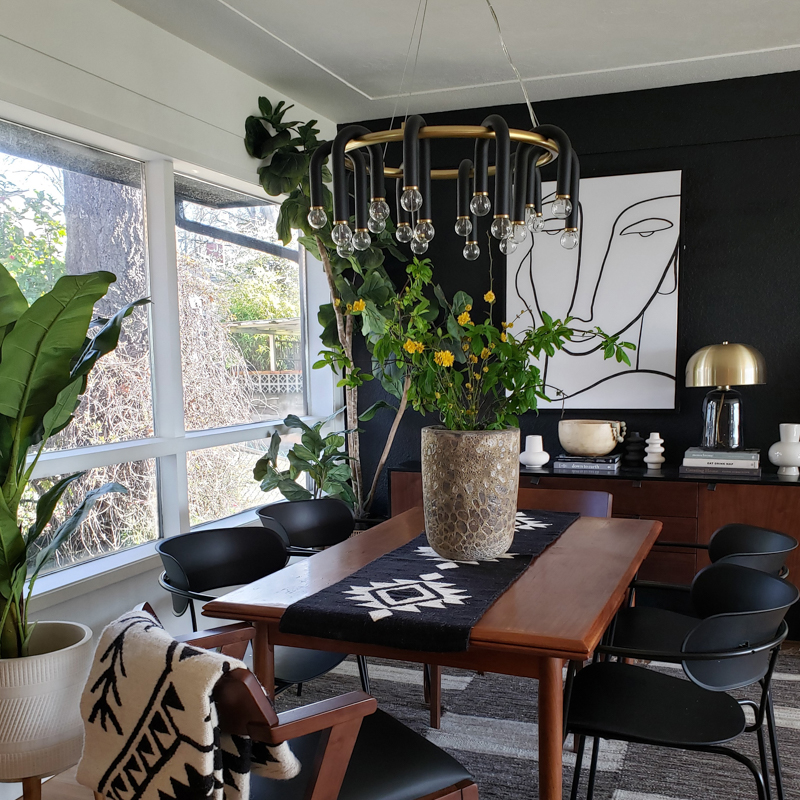 Using a lot of black in a design can be utterly sophisticated rather than scary. Keeping the selections modern and artful can balance the use of such a strong shade, while remaining plenty dramatic. Gold accents in this example go a long way toward refining the look.
Though it may not be intuitive at first, using black really is all about balance. In this predominantly black space, the delicacy of the black chandelier offsets the imposing black painted wall, and the different finishes on the paint, furniture and light fixture gently contrast with and complement each other at once.
Finishing Touches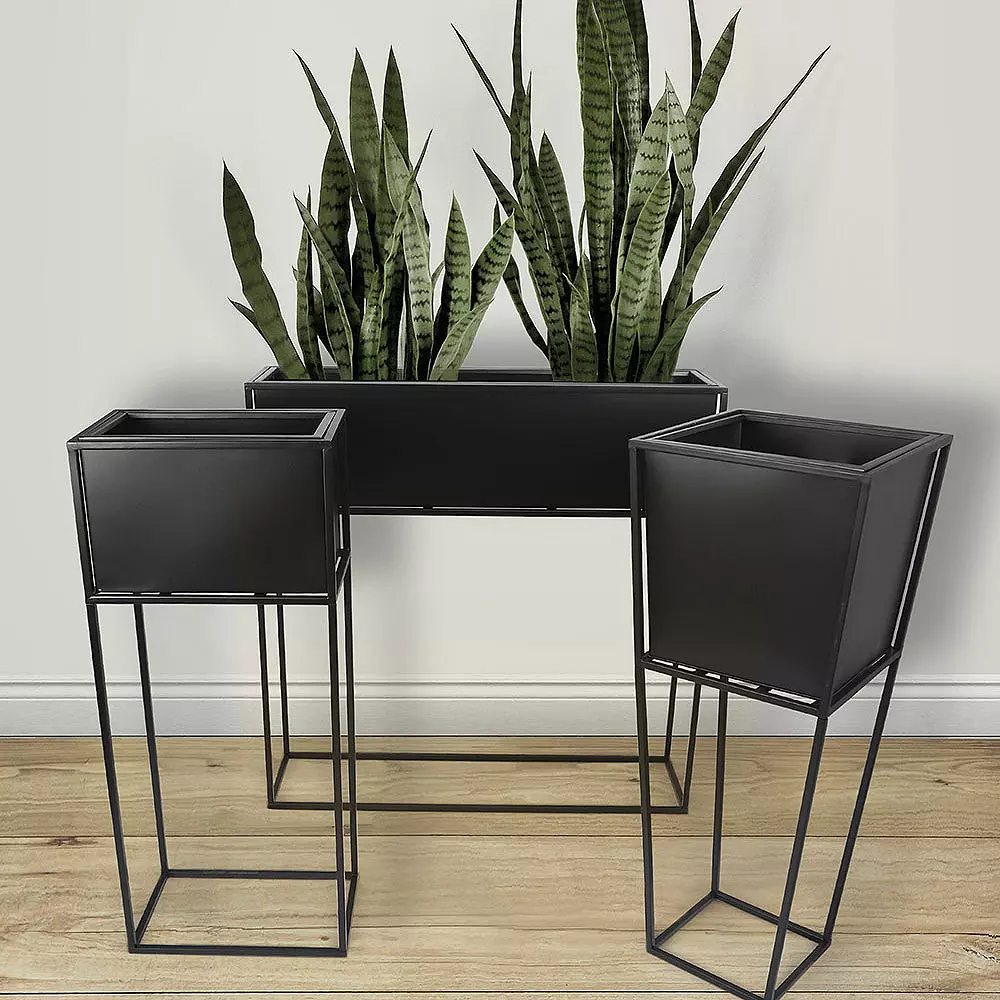 As a supporting element, black can remain a classic color choice even as the style of your space changes over time. While a bold shade, black can also be the safe choice as it tends not to suffer the same ups and downs as other fashion colors. This makes it an ideal option for home décor items like planters, since the main focus will be on the plants inside. Of course, it doesn't hurt to have a sculptural base as an artistic aesthetic whether you have a green thumb or not.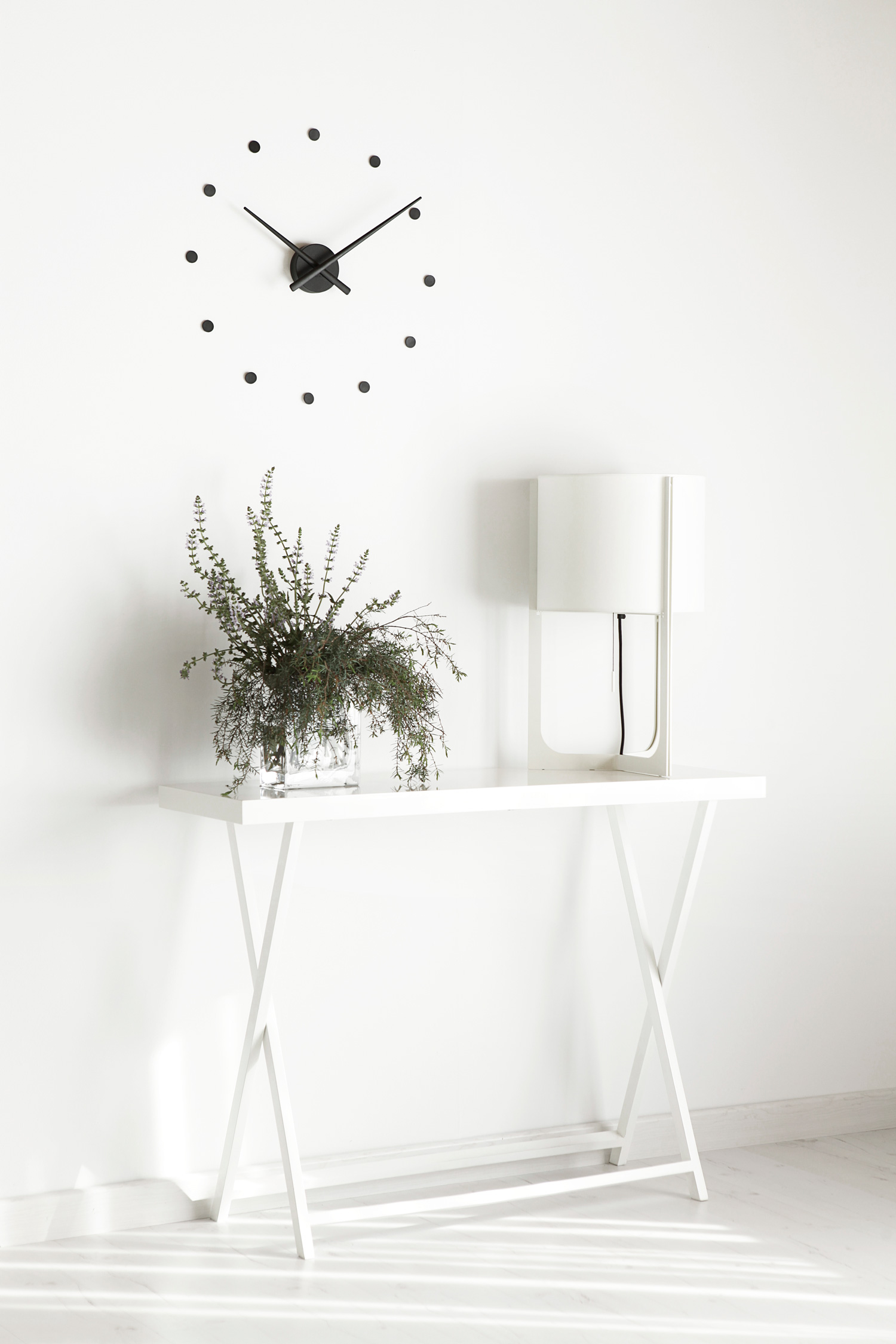 A minimalist design is also a great way to incorporate black into a room design. Just a taste of black anchors a design that could otherwise get lost on a vast wall. This example also picks up on the table lamp's black cord, making a necessity of design appear deliberate.
As with most concepts in interior design, there is no end-all, be-all rule on how to use black. It's a strong shade that can be incorporated into almost any design scheme with a whisper or a scream, and its strength in your design will be subjective. No matter how much or how little you choose to incorporate, you can't go wrong with black.
(Visited 1,286 times, 3 visits today)