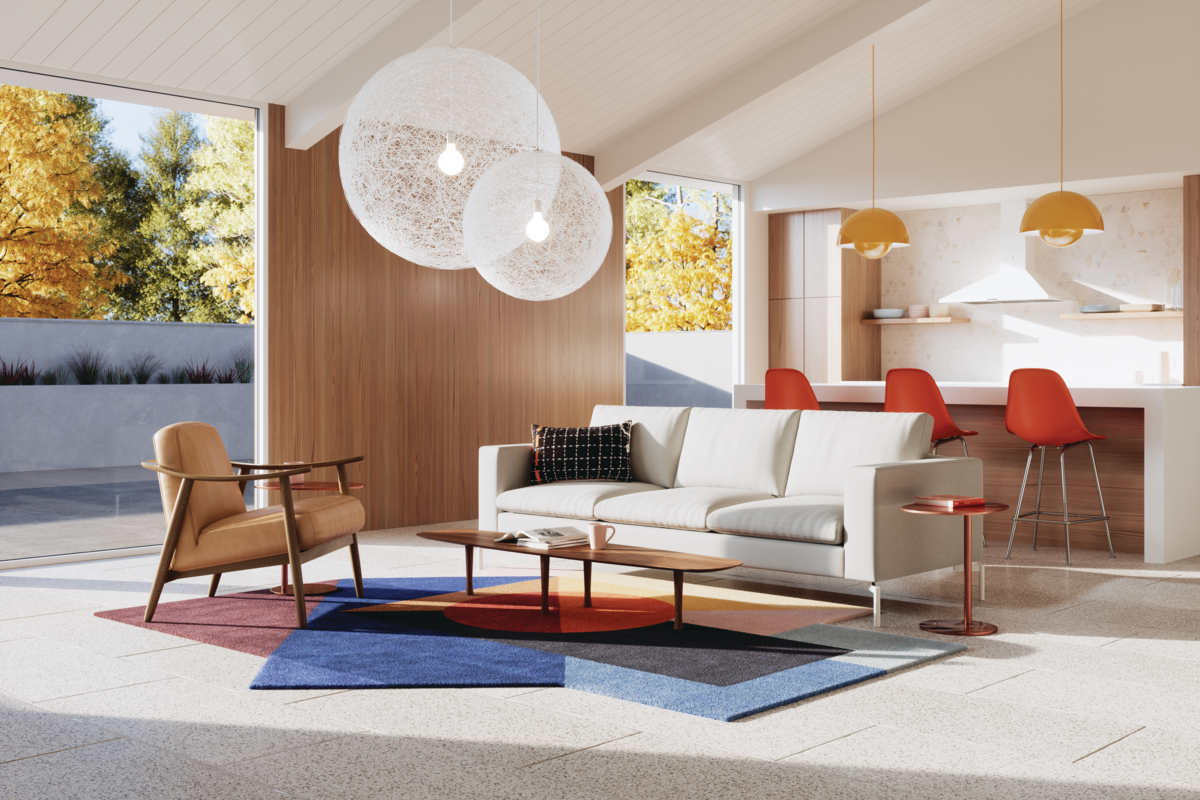 Even with a name rooted in a very specific era, mid-century modern is one of the most sought-after design styles that transcends its time period. Having enjoyed a steady revival that has been interpreted time and again, MCM has reached an iconic status that can still be found in interiors today, with applications that range from purist mid-century abodes to contemporary settings with a retro twist.
A Brief History
As the second world war ended, global resources were limited. Thankfully, new technologies made manufacturing easier and more innovative. In Europe, the International and Bauhaus styles had taken hold, stripping the flamboyance of earlier days down to the bare basics. In Brazil, brise soleils sun-shading techniques opened up buildings to nature. Everywhere, function was as important as form. And in architecture–from Finland to Florida–the structure of a building was proudly undressed in public, revealing its core.
Many credit Ludwig Mies van de Rohe's German Pavilion, built for the 1929 International Expo in Barcelona, with launching minimalism in design. By the 1950s, we had his Seagram Building on Park Avenue and the "less is more" attitude that defines mid-century modernism to this day.
Emerging between the 1930s (with many of its core principles hailing from Europe) to the 1960s, mid-century modern boasted a distinct style that could embody two design sensibilities at once. Much of the beloved mid-century modern furniture, lighting and décor (from names like Charles and Ray Eames, Arne Jacobsen and George Nelson) focused on unique forms, material innovation and universal modern living.
Other architects followed–Koenig, Eichler, etc.–but what truly captured America's imagination were the designs used to fill these airy, stripped-down spaces. Elemental to mid-century modern product design was fluid movement, perfect functionality, sculptural form and accessibility. These were pieces designed to appeal to the most people possible and, with more reasonable price points, actually available for them to buy.
Material, as well as technological advancements, made the production of these designs a reality. Tubular steel allowed seating solutions to bend and flex without breaking. The use of natural materials such as leather was typical. Plastic was not natural, but its innovation was essential to the mid-century ideals of movement and availability.
With such a range, there are plenty of ways to infuse the home's interior with this celebrated style without feeling overdone. Here, see favorite ways to get that fantastic retro style in the space.
Reimagining Wood Furniture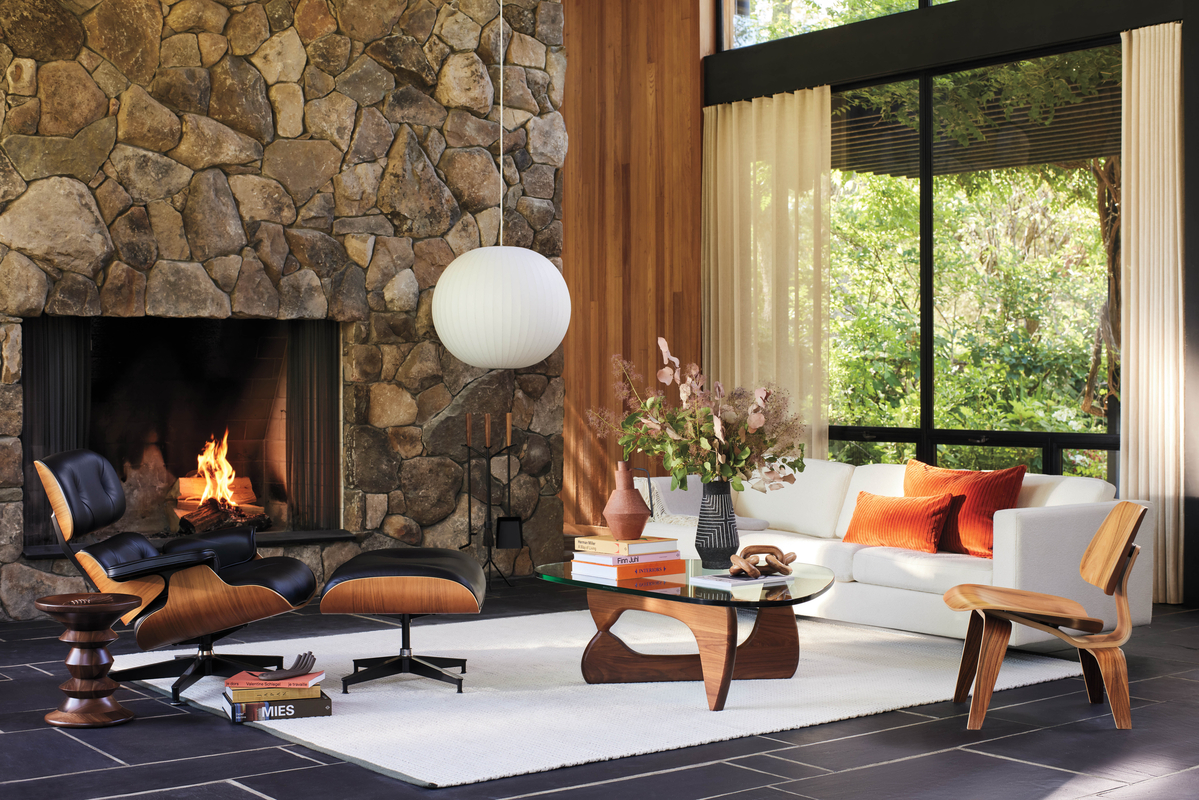 Plywood furniture as a Mid-Century Modern staple came about as just one result of experimentation with materials in service of the "new" modern living. Championed by many designers, especially Charles and Ray Eames, the strength and durability of bent plywood, a kind of organic take on tubular steel, resulted in a range of innovative shapes that are organic, beautiful to behold and shaped to comfortably cradle the human body. For example, the Noguchi Table by Isamu Noguchi combined wood and a similarly curvy panel of glass, creating a clearly manufactured piece that appeared to be plucked straight from nature.
Statement Seating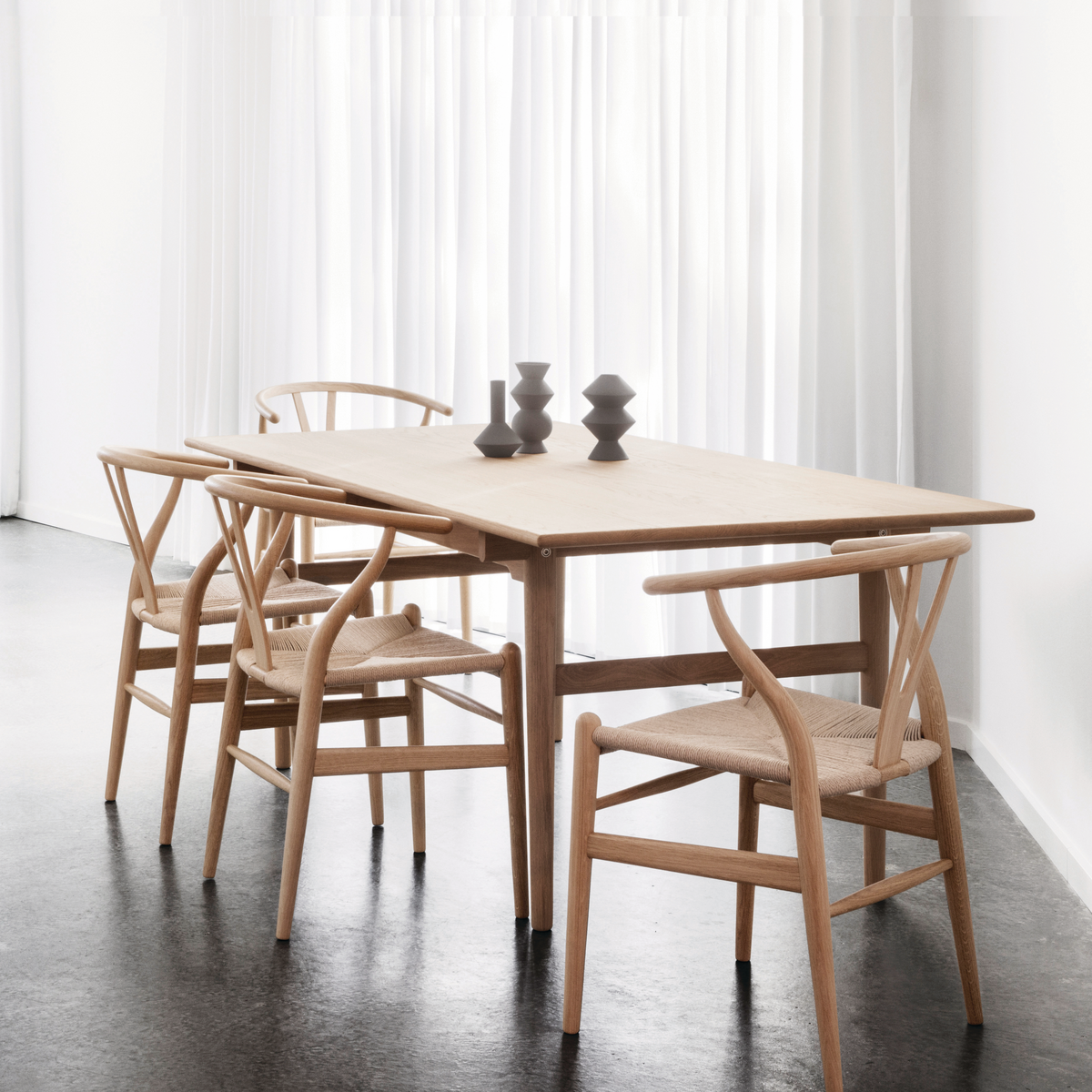 Mid-century modern design has a long list of iconic chairs, so if making a reference to mid-century style in the home, choosing a statement chair is the way to go. As iconic as plywood dining or lounge chairs, Scandinavian design is well known for its formal and casual seating for the modern home.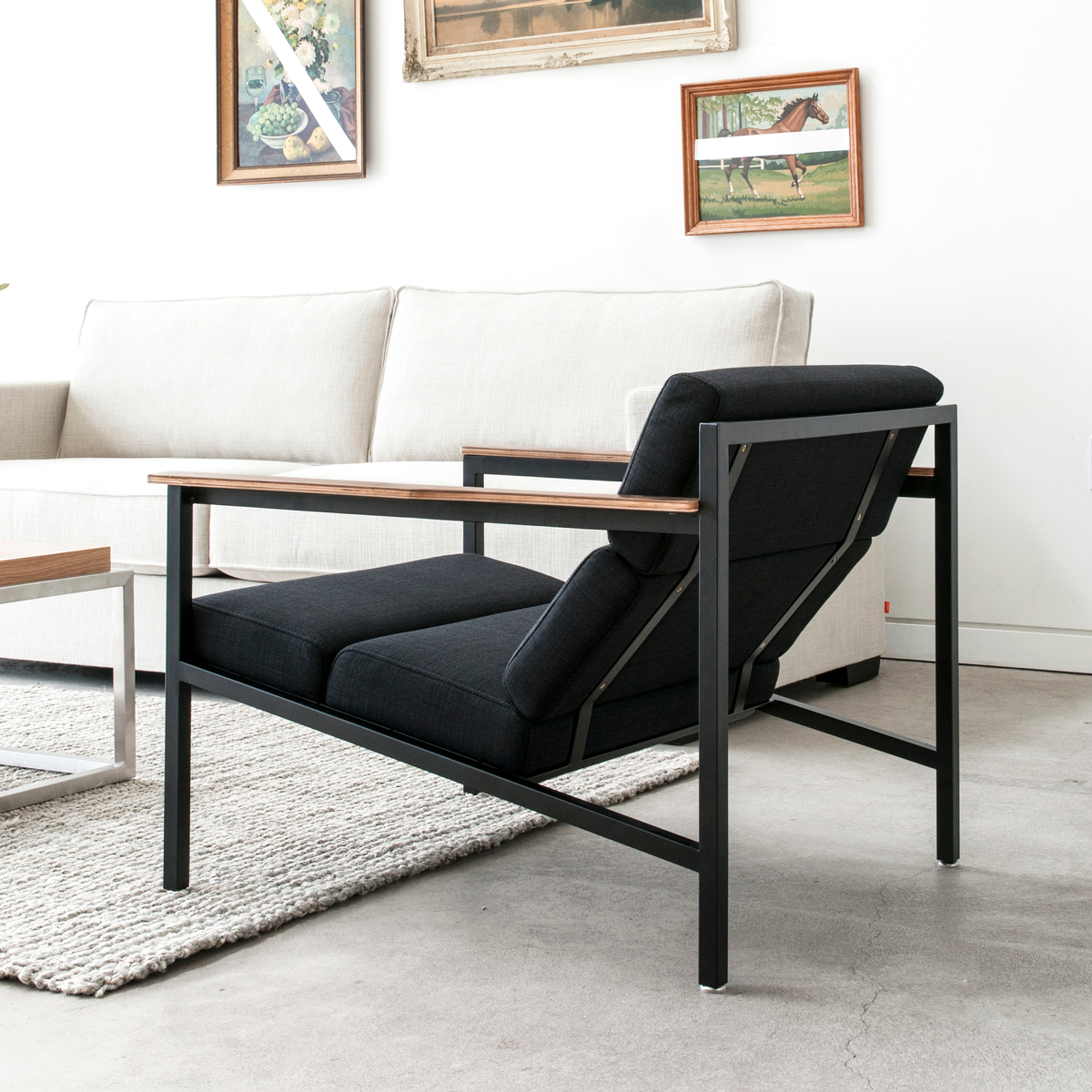 Outside of the dining room, it is the lounge chair that took the spotlight during this time. For more of a European Bauhaus/International style influence on MCM, lounge pieces share influences from modern masterpieces like the Barcelona Chair by Ludwig Mies van der Rohe or the Wassily Chair by Marcel Breuer. Placing a lounge piece like this in an elegant living room or quiet corner instantly sends a well-informed message from the mid-century.
Lighting Turns to Icons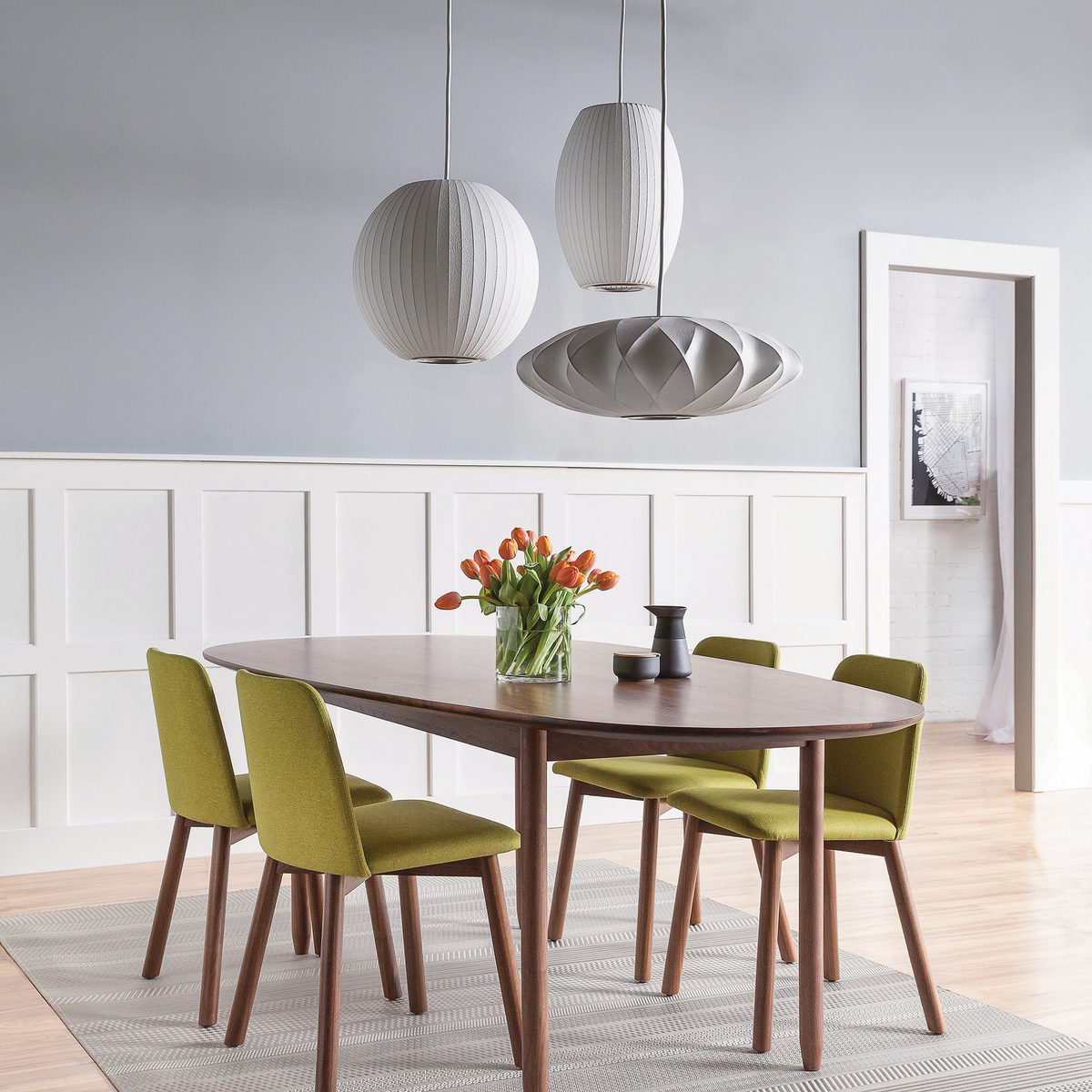 The Nelson™ Bubble® Lamps might be some of the most iconic pieces that came out of the mid-century design movement. Designed by George Nelson, these organic lanterns are made of a soft plastic that is sprayed and spun around a steel wire frame. The shapes offer a pure form that can adapt to present-day décor. The PH Artichoke Pendant by Poul Henningsen for Louis Poulsen is an iconic mid-century-modern piece with gently curved panels arranged to resemble the vegetable.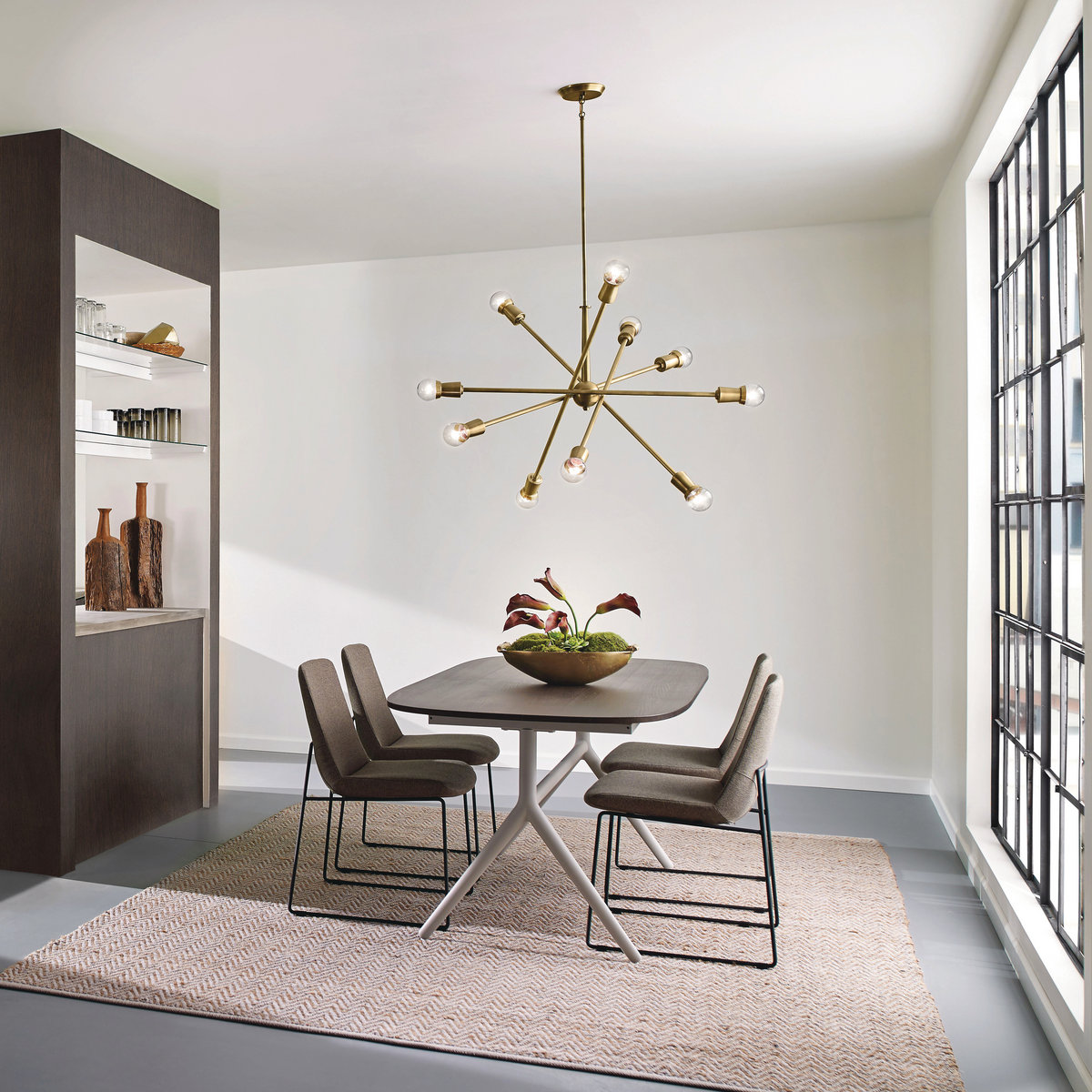 In addition to simple and organic shapes that have been reproduced time and time again, the starburst was another popular lighting design that came out of the atomic age portion of mid-century. Today, globes and stems have simplified the exposed bulb look.
Color and Whimsy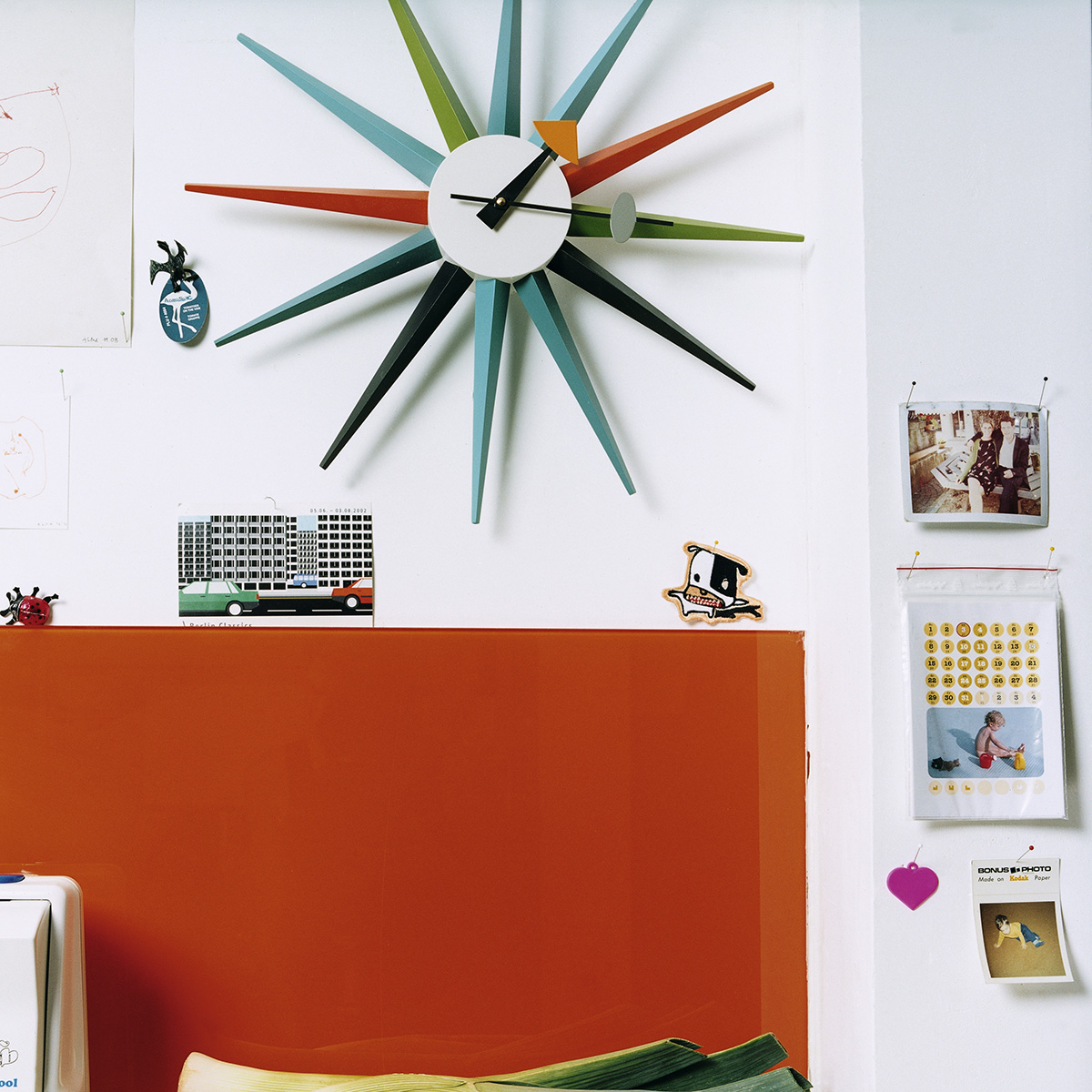 With such focus on form meeting function, material reverence and innovative manufacturing, mid-century modern design sounds like it ran the risk of being a bit humorless. Fortunately, whimsy wasn't lost on the iconic mid-century designers. Mid-century rugs, clocks, lighting, and other home accessories captured nuclear age playfulness with bright colors and graphic forms.
Nelson looked to his childhood and created the Marshmallow Sofa and the Ball Clock, while the Eameses incorporated a true sense of play into their colorful Hang-It-All. Alexander Girard, the king of mid-century modern textile design, also crafted other accents like wooden dolls and child-friendly trays to bring pops of color and delight to homeowners.
Home Décor & Accessories with Retro Flair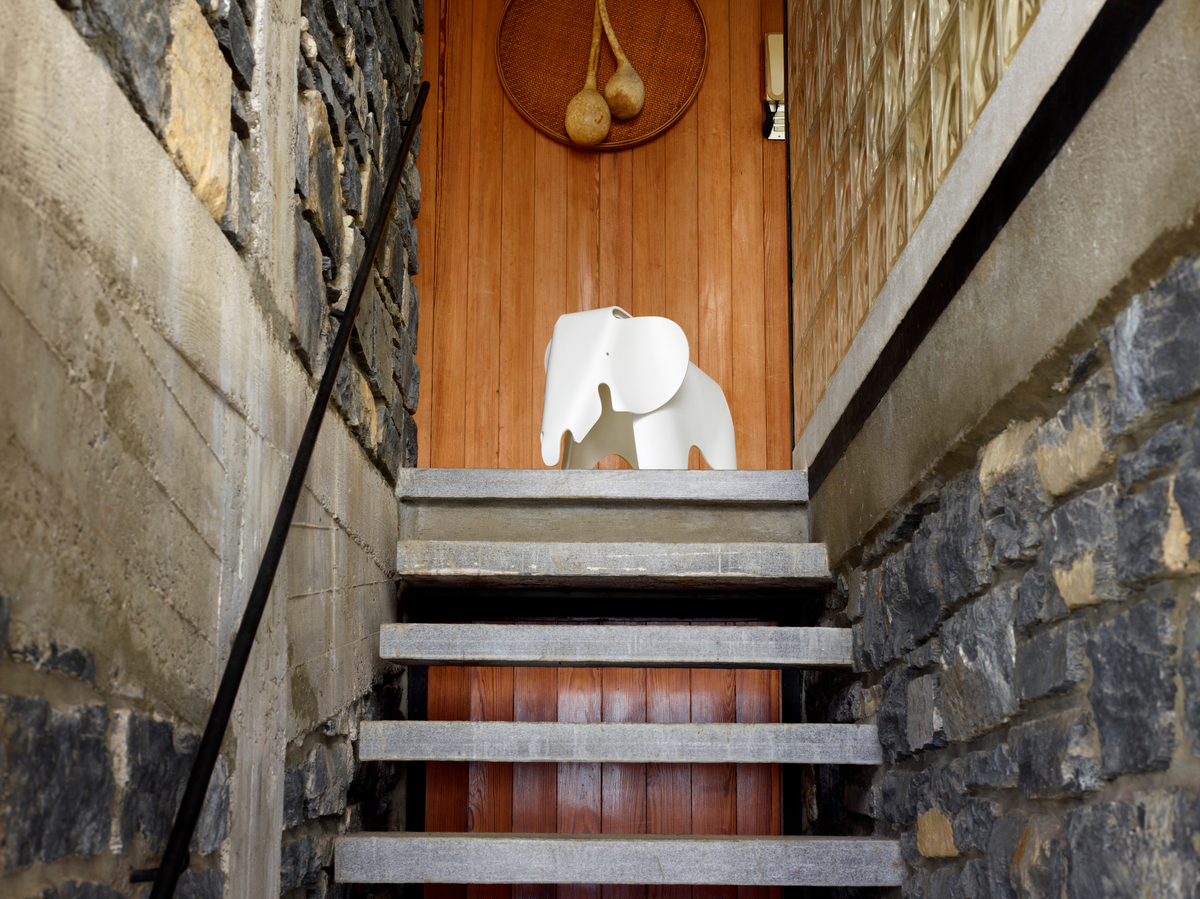 Taking cues from the atomic age or using plywood as a natural-meets-industrial design application, décor accessories also typified mid-century modern style.
At Home in the Mid-Century
To see the full extent of how this style can be applied to contemporary interiors, compare two living rooms that capture the essence of mid-century modern design.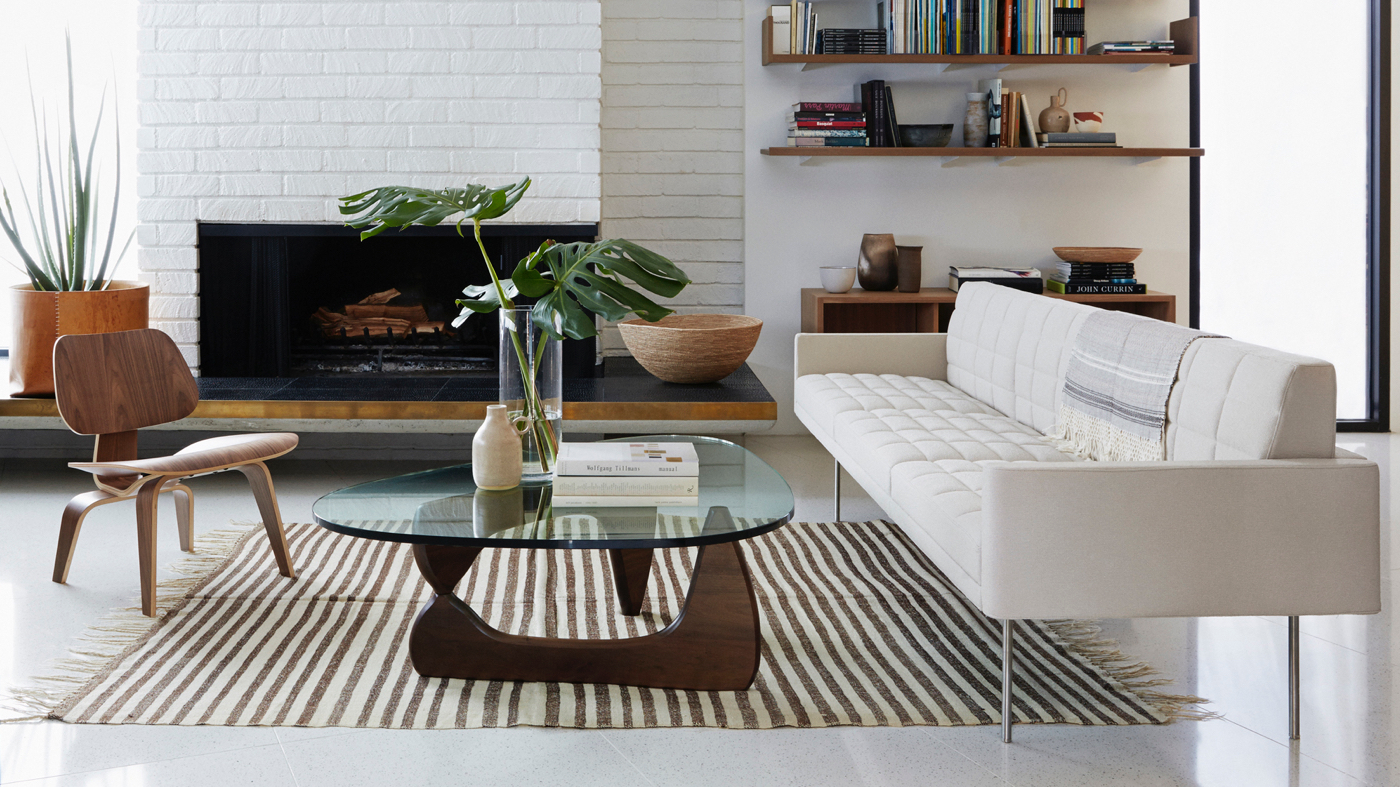 This living room takes more of a purist approach to the style, but with some notable differences that adapt it to today's form of modernism. Iconic pieces can be seen throughout the space, but by retaining a specific color palette of whites, greens and wood tones, the mid-century-modern look becomes more minimalist in tone and execution.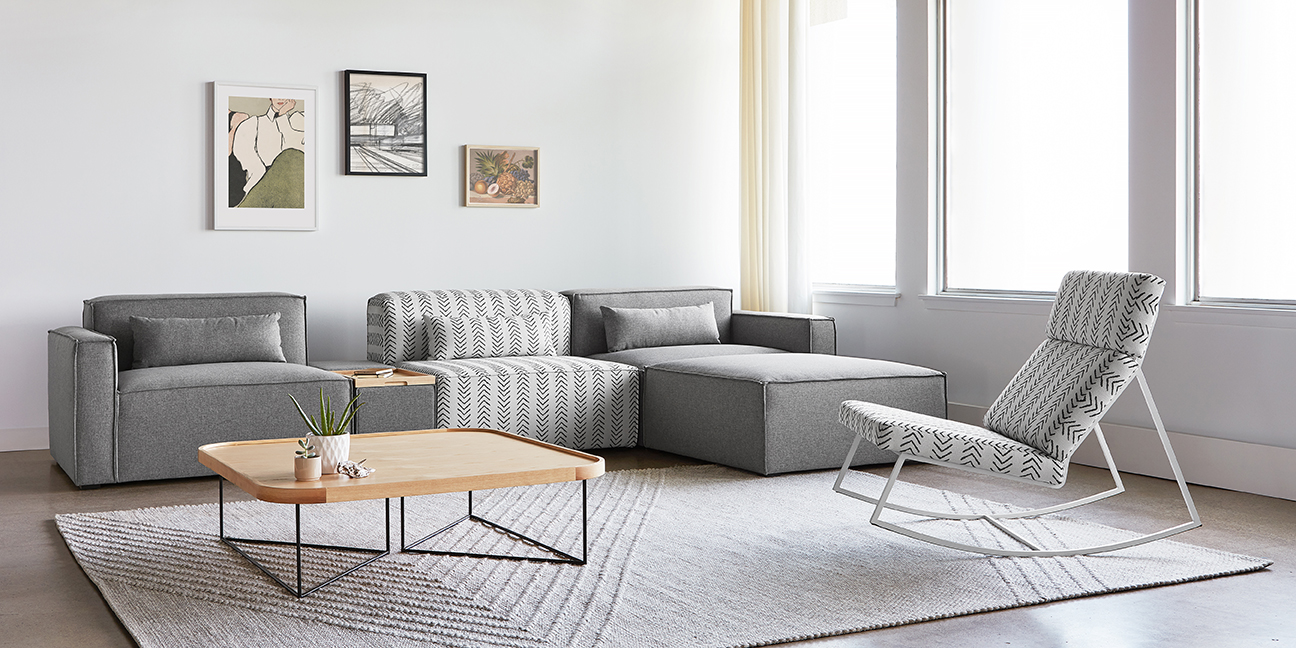 With more of a loft look, the appearance of upholstered furniture with crisp, clean lines can accommodate this space, even with the absence of dominating wood tones throughout. Between the two pieces of seating, having the structural frames visible is another calling card of mid-century modern design. In a sense, this room has a more subtle approach than the Eichler home, yet both are current interpretations of the style.
With so many options to choose from, it's clear why mid-century modern design has stuck around well after the period from which it is named. From iconic lighting to furniture to accessories, there is something for everyone, and plenty of room to create a unique look in the home even if each piece is from the same design period.