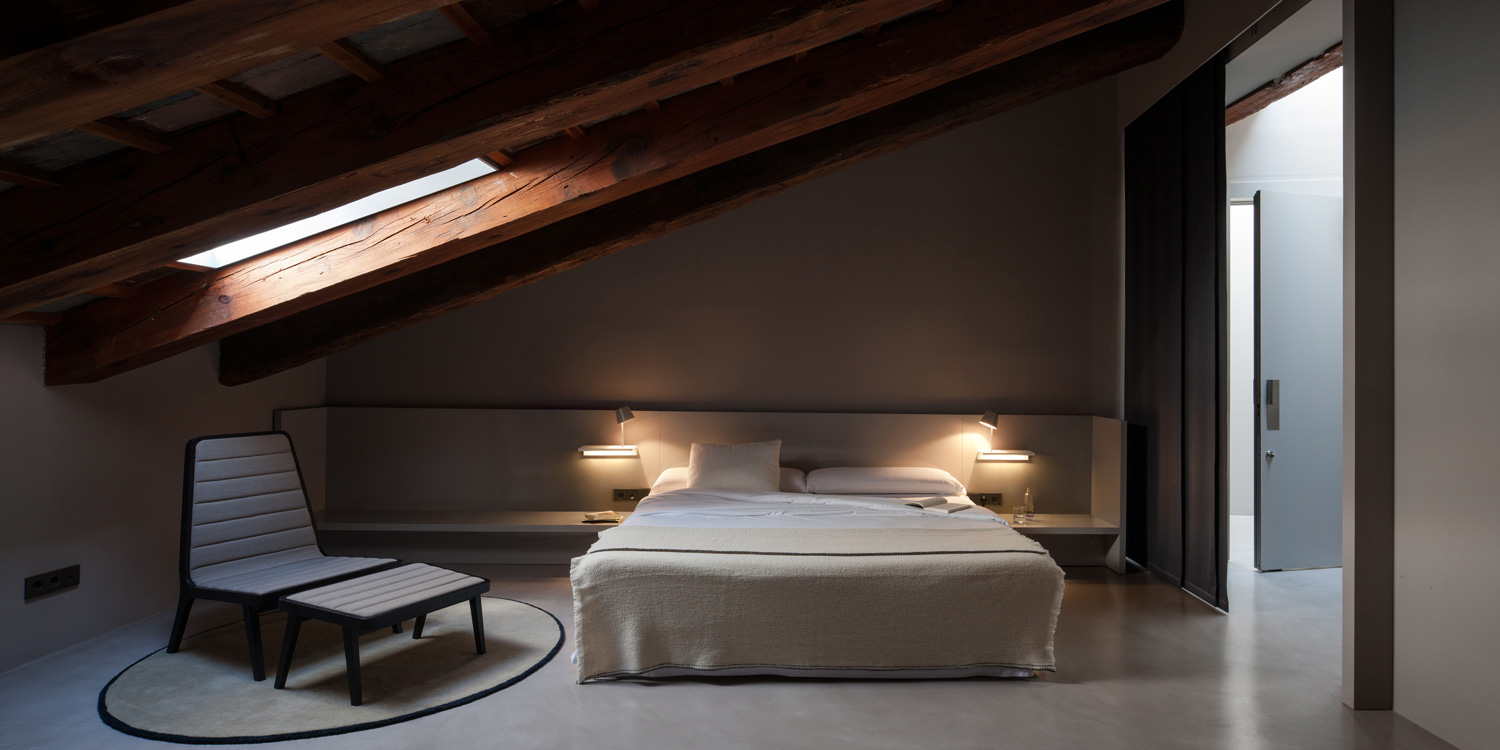 The bedroom is a sanctuary—a personal, intimate living space that can create a range of desired moods from serenity to inspiration to confidence. The reading wall light, once a simple implement for illuminating the room, has become a more complex and desired feature with multiple functions. Whether having a USB port for device charging, a shelf for extra storage, or ambient glow while reading, the bedside reading light has changed significantly into a desirable, multi-functional piece that customizes the décor.
USB Bedside Reading Lights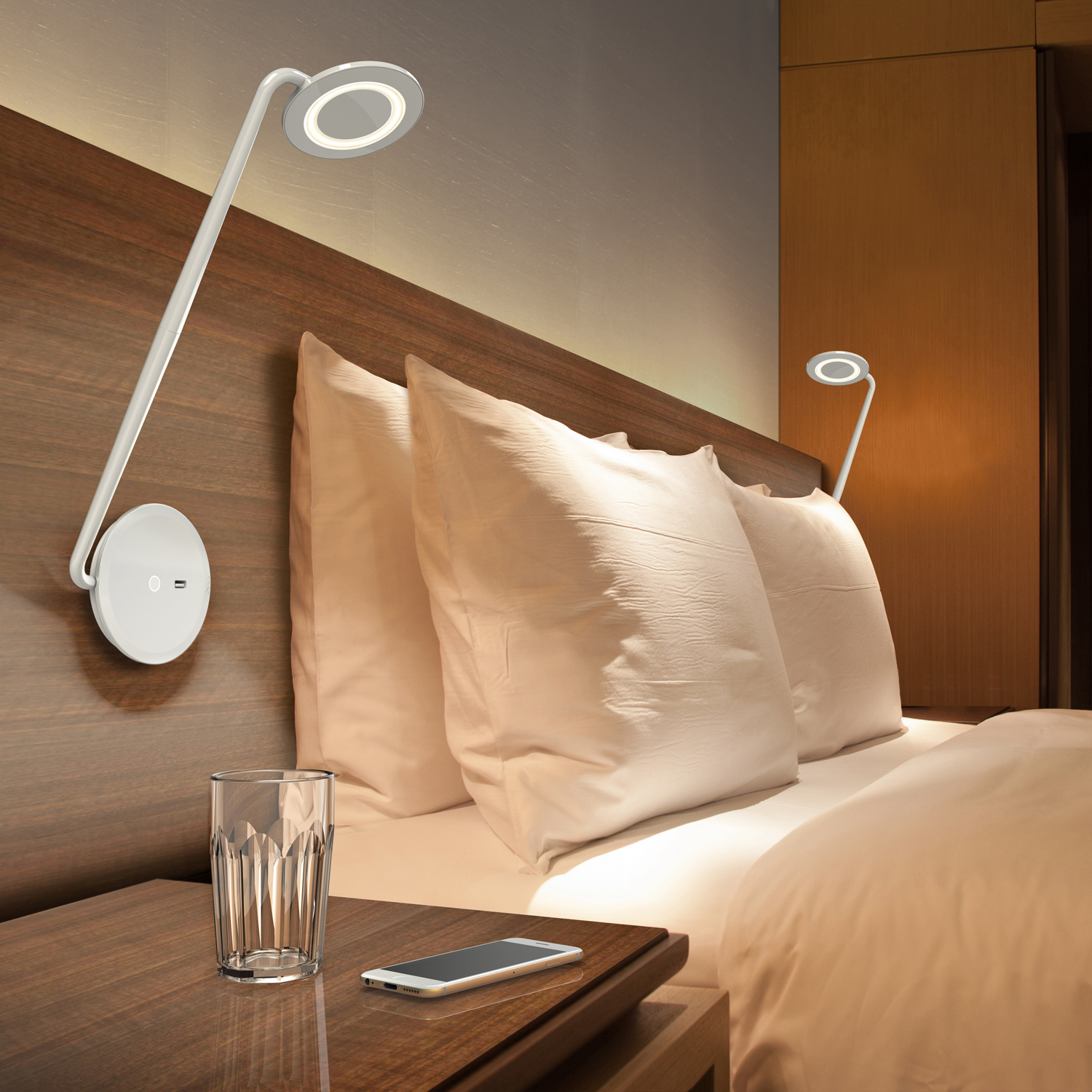 Universally appealing, a modern wall light with a USB port is a must-have. Whether charging a phone at night or plugging in a desired accessory so it's always powered up and at the ready, wall lights with USB ports add that little extra customization to the room—a 21st Century necessity, really. Many styles and designs include these helpful ports as well, allowing the room to maintain a certain desired style while gaining functionality.
The slim, minimalist look frees up needed space while providing an even, clean glow in the room, allowing the bedroom to maintain modern functionality while looking less traditional.
Wall Lighting with Storage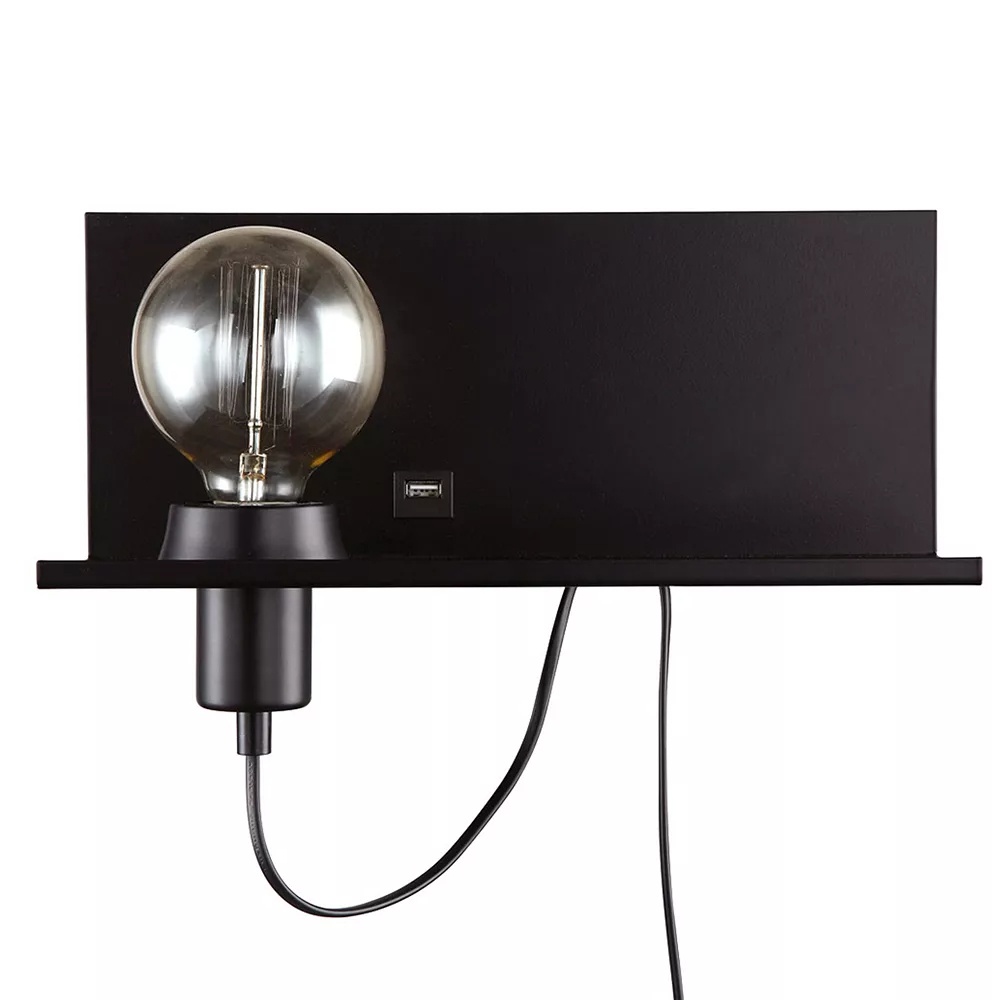 With lighting the room as the basic function, many pieces contain shelf space. When paired with the USB port, the shelf can be just the right size for a phone to charge all night while staying out of sight. Depending on the size, a shelf can also hold a small house plant such as a succulent or an alarm clock if the goal is to get the phones out of the bedroom.
Ambient Reading Lights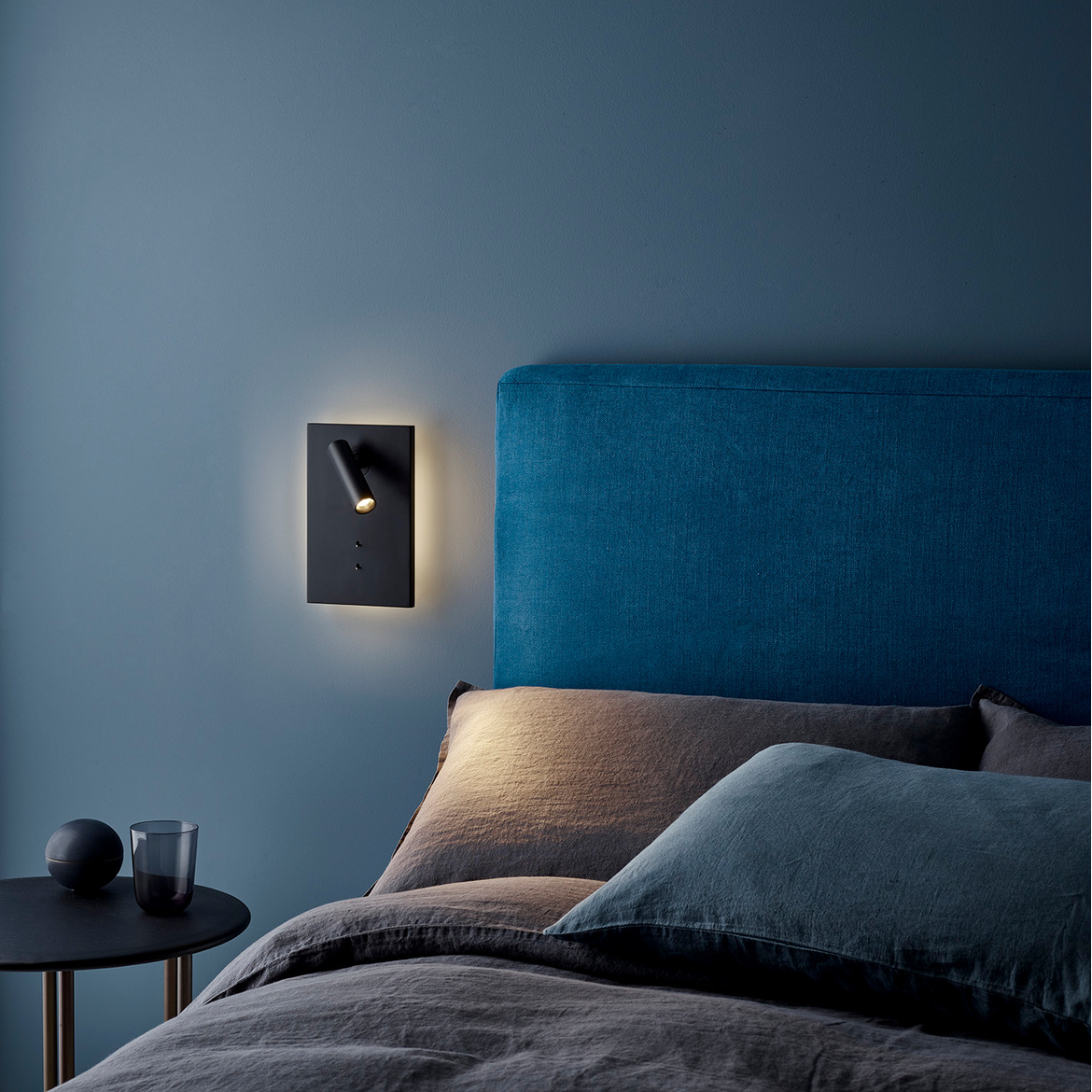 If reading while in bed before turning in for the night, many lights provide a bright, direct glow to illuminate the page. The sleek, minimalist design keeps the fixture itself out of the way, allowing the functionality to shine. An ambient glow provides a touch of light to accent the darkness, while a soft, focused beam effectively illuminates the page. Additionally, the light can be adjusted to provide the perfect angle.
For hidden functionality appearing only when needed, an extendable reading light can fold out from under a mounted wall light, delivering bright light to read under, or ambient lighting if turned toward the wall or floor.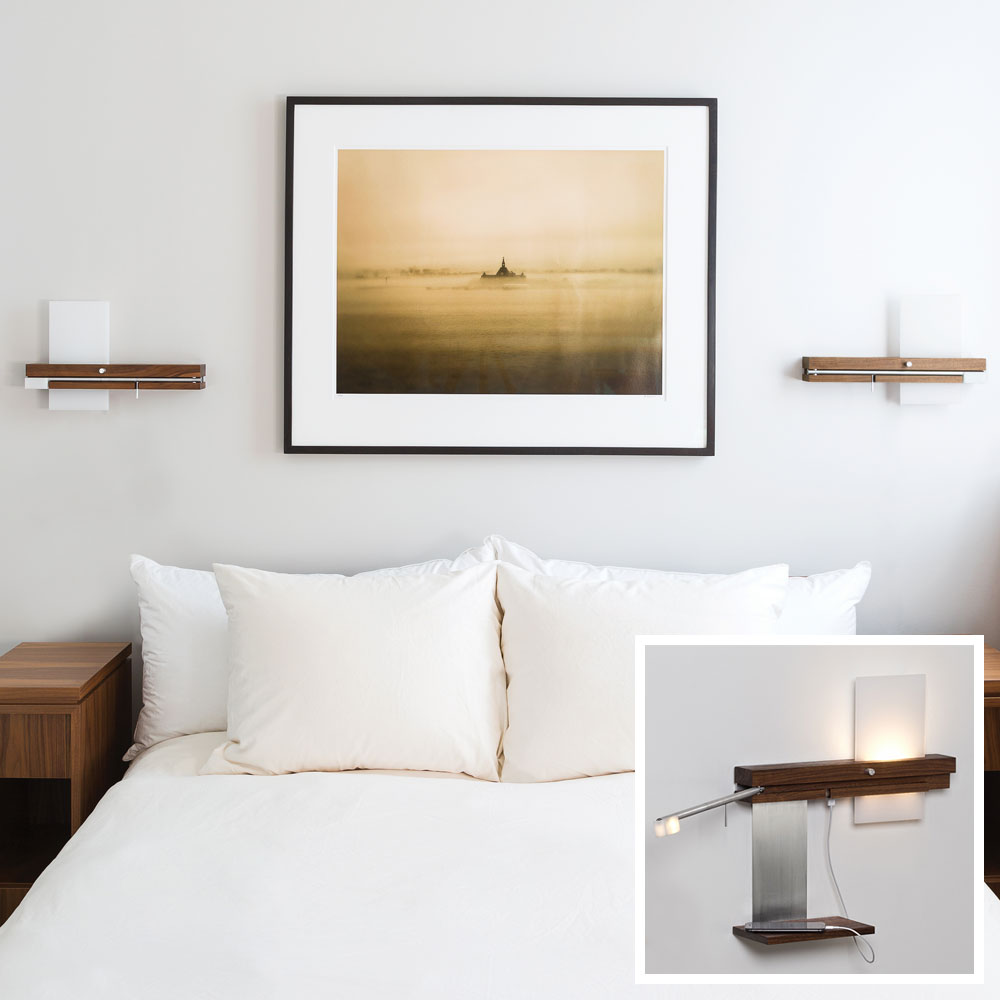 Bedside wall lights have changed considerably over the years. As needs grow and technology progresses, even light fixtures have become multi-functional hubs in the home. Whether it's to save space or to be more efficient with completing tasks, wall lights have something for everyone: the subtle addition of a USB port maintains the style of the piece (and the room) while providing further function; shelving, no matter what length, can hold a needed accessory or introduce further decorative touch to the décor; and an adjustable, focused light ensures the reading experience before bed is always optimal.
(Visited 1,992 times, 4 visits today)