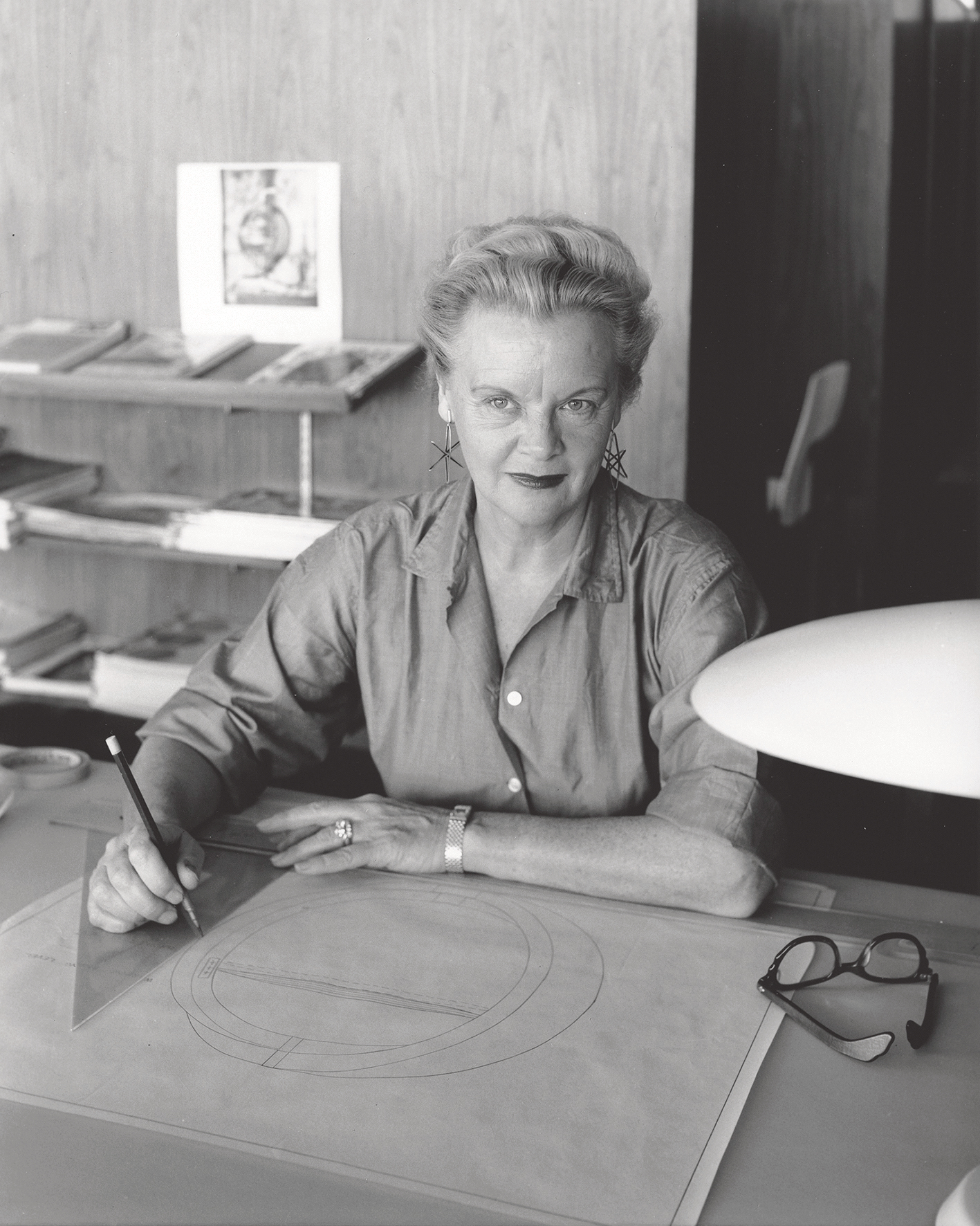 When one thinks of mid-century modern design, names like Charles and Ray Eames and George Nelson are probably among the first to come to mind. But there is at least one MCM designer who, all but forgotten for many years, has rightfully reclaimed her place among those greats: Greta Grossman.
In Sweden
Greta Grossman was born Greta Magnusson in Helsingborg, Sweden, in 1906. By all accounts a precocious child, she defied expectations by taking up woodworking, which was largely considered a male profession at the time. She went on to become one of the first women to graduate from the Stockholm School of Industrial Design. Traveling across Europe, Magnussen befriended many famous designers, including Gio Ponti.
Upon returning to Sweden, she opened a store and workshop called Studio, which became one of the most popular places for young Swedish designers to find inspiration. In 1933 she won the Furniture Design award from the Swedish Society of Industrial Design—becoming the first woman to ever win it. That same year, she married jazz musician and bandleader Billy Grossman.
Grossman's popularity grew until she became the poster girl of Swedish modernism, until World War II razed much of Western Europe. In 1940, Grossman and her husband fled the encroaching war and emigrated to the United States.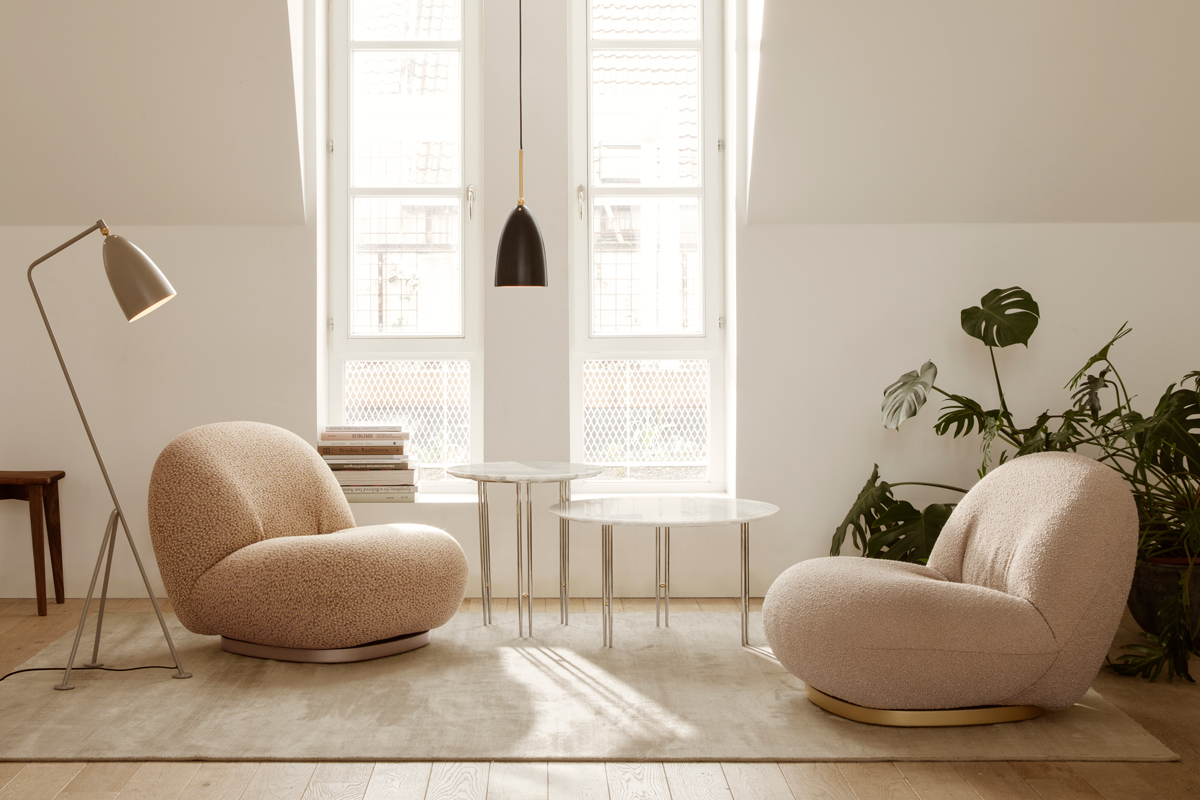 In California
The couple settled in Los Angeles, where they opened a store on Rodeo Drive. Grossman saw an opportunity to capitalize on her Swedish heritage thanks to the successful Swedish Modern exhibit at the New York World's Fair. Her business cards simply read, "Greta Magnusson Grossman: Swedish Designer."
Rejecting the idea that modernism was cold and monochrome, Grossman wove together texture and color, seizing on the inspiration the warm and open Southern California climate offered. Her forms were organic, yet simple, emphasizing a blend of comfort and practicality, though she never lost her lust for experimentation. She played with bold colors and combined new materials like wood, plastic and metal.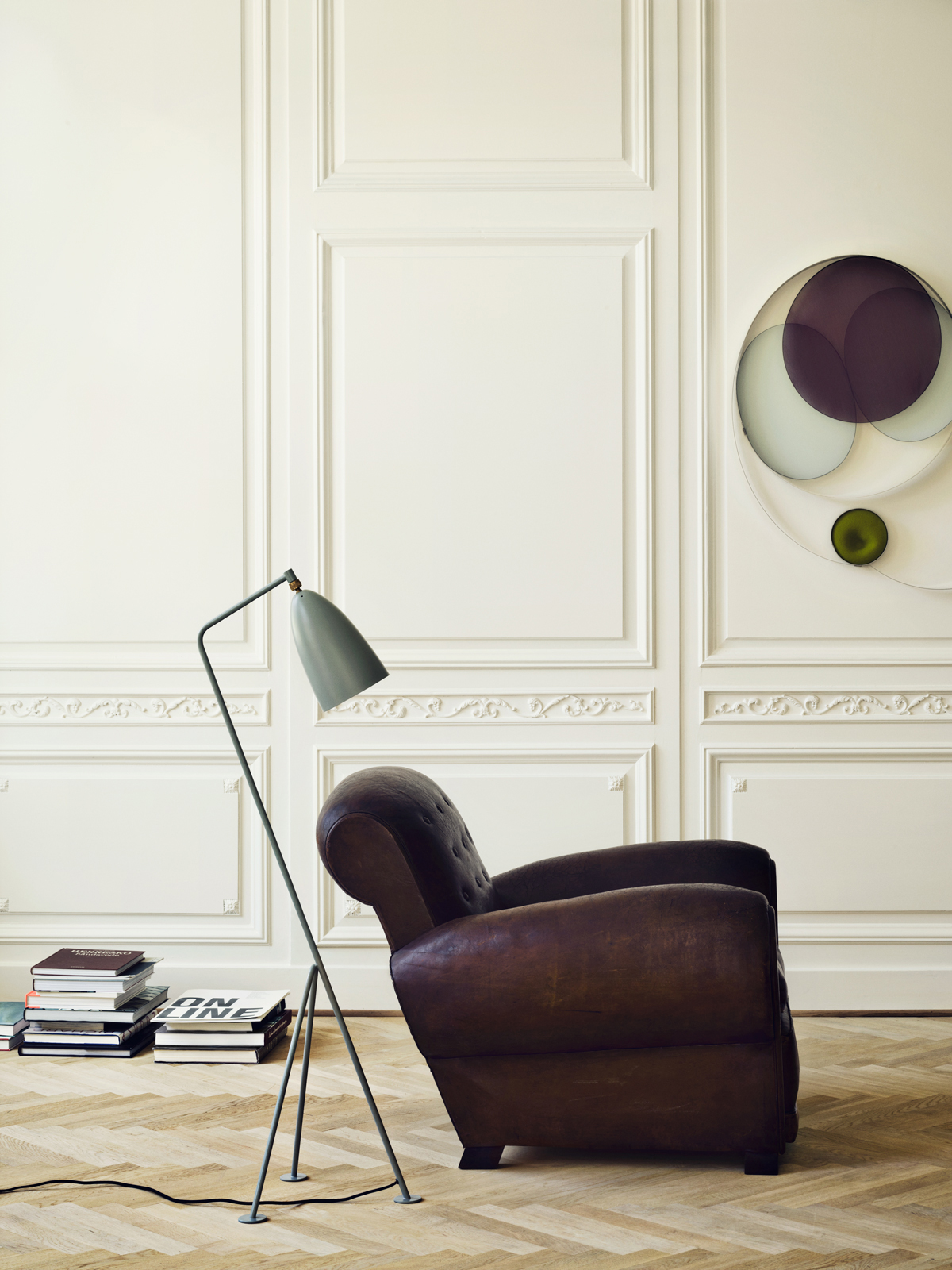 From this experimentation came the famous Gräshoppa Floor Lamp. Introduced in 1947, the Gräshoppa is an industrial design with an aluminum conical shade supported by a tubular steel tripod stand. It remains, to this day, her most popular design. In 1950, her Cobra Lamp won a Good Design award and was subsequently displayed at the Museum of Modern Art.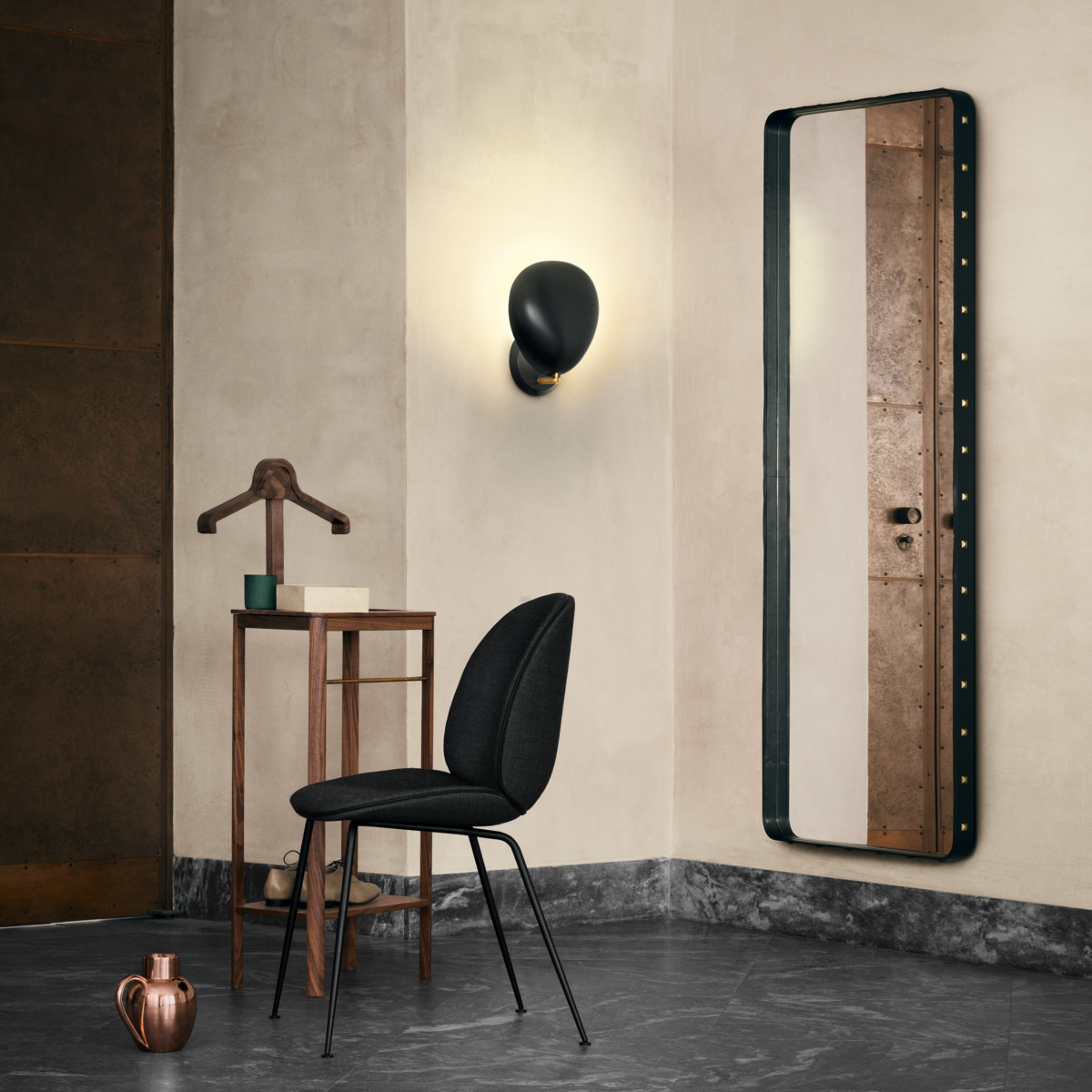 From the '40s through the mid-1960s, Grossman enjoyed continual success in architectural, interior, furniture and lighting design. Her unique style was so in demand that she attracted several famous clients, including Ingrid Bergman, Greta Garbo and Frank Sinatra. But in 1966, she retired from the high-pressure Los Angeles design scene and spent the rest of her years in near obscurity in Encinitas, north of San Diego, until her death in 1999.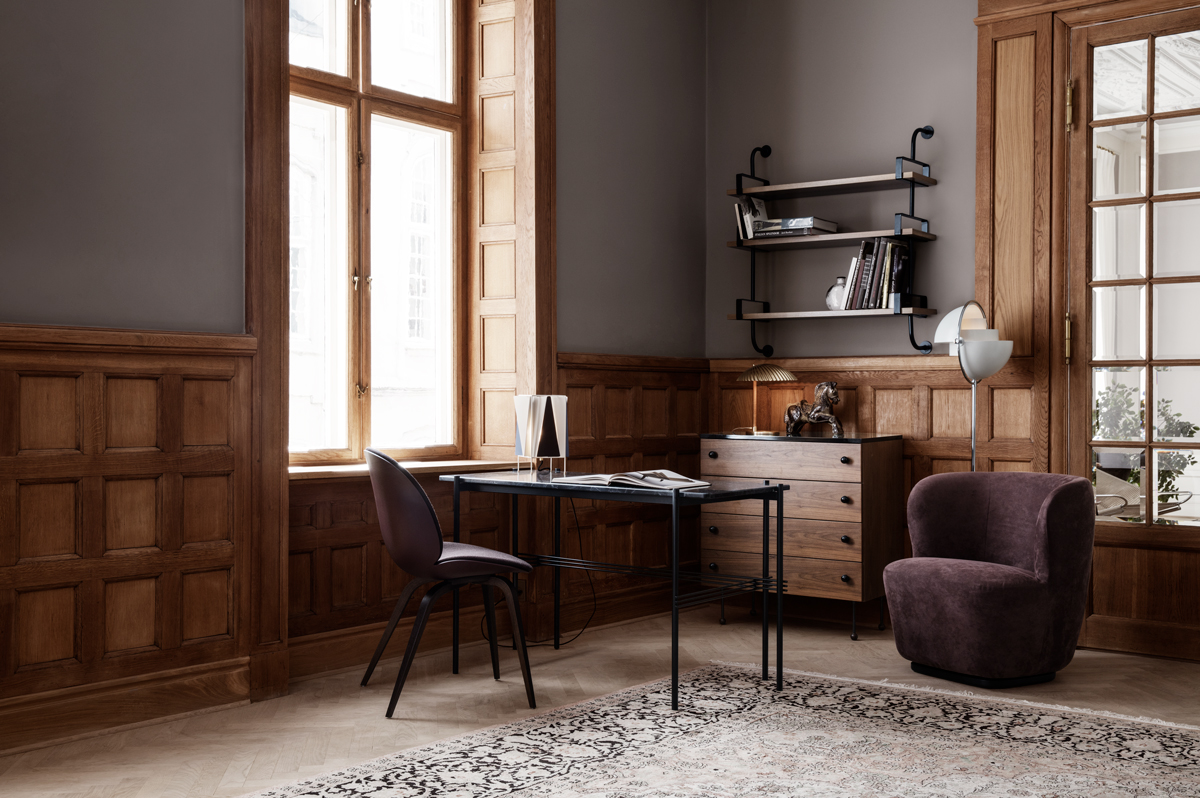 Recent rediscovery and appreciation of Grossman's work has ensured that her legacy is once again alive and well. In 2010, Stockholm opened an exhibit honoring her work, and in 2012 the city of Pasadena, Calif., opened its own, which featured the first career retrospective of her work. Original Grossman furniture and lighting designs from companies like R & Company and reissues by GUBI have proven that the Grossman look is as timeless and popular as ever. In fact, one of her original lamps sold for $37,500 at an auction in 2012.
Greta Grossman's influence cannot be overstated. And she is, deservedly so, now renowned worldwide for her role in defining the modern aesthetic.
(Visited 157 times, 1 visits today)