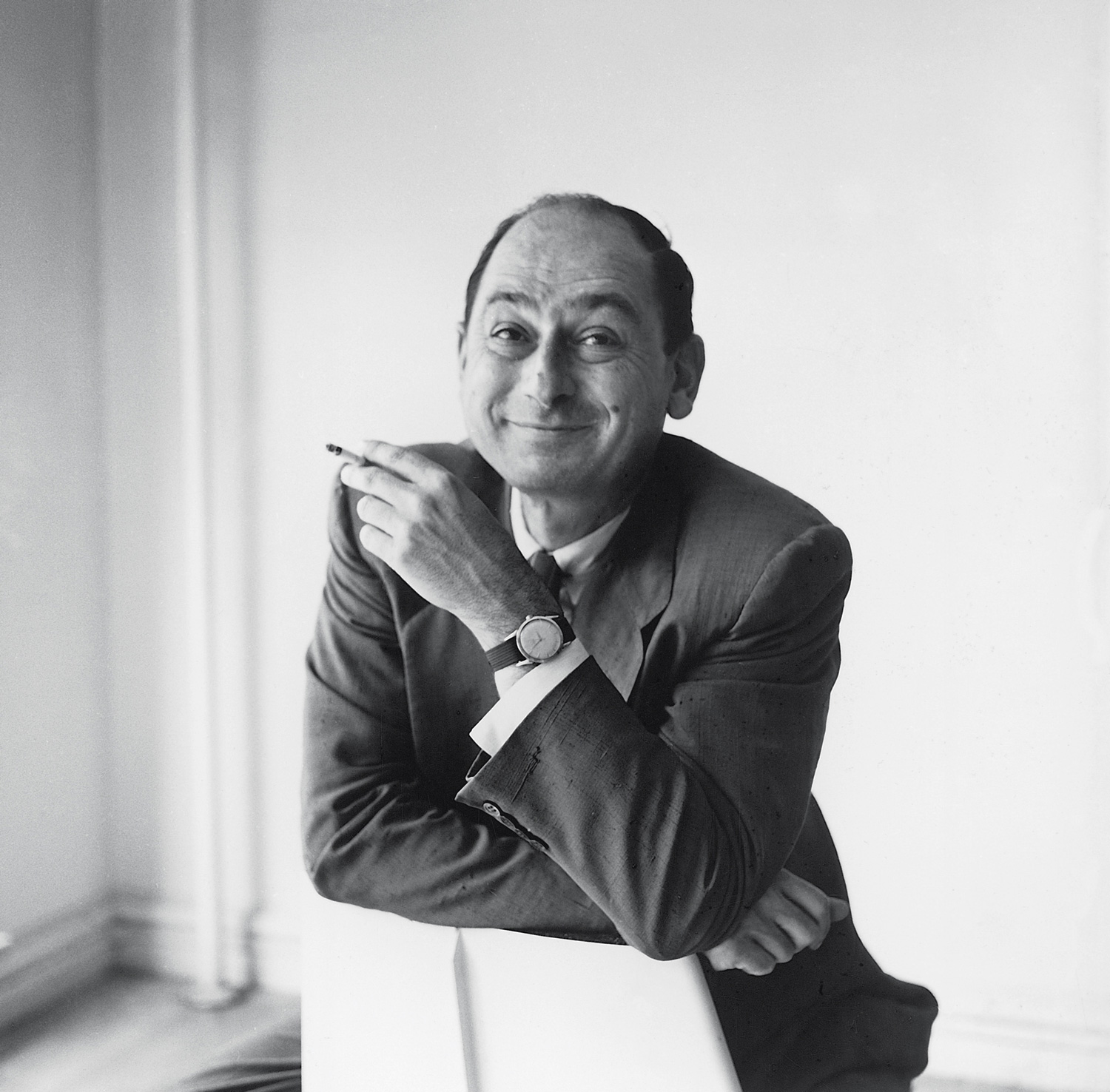 A pioneer of American modernism, George Nelson was a renaissance man of his time. From interviewing leading architects to teaching up-and-coming designers, to creating some of the most iconic designs still revered today, Nelson influenced the industry throughout his lifetime and is now fondly remembered as the father of mid-century modern design.
After graduating from Yale University in 1928 with a degree in architecture, Nelson found himself in Rome, studying at the American Academy. During the designer's time in Europe, he interviewed leading architects, including Le Corbusier, Mies van der Rohe, Walter Gropius and Gio Ponti. With these interviews, Nelson hoped to write an article that would successfully introduce European avant-garde design to the developing American design community upon his return.
After publishing his article in Pencil Points, Nelson quickly found himself in the spotlight, and became Architectural Forum's first associate editor in 1935. A year later, Nelson started his own New York-based architecture firm with William Hamby. When the firm closed after the U.S. entered WWII, Nelson began to supplement his writing by becoming a professor of architecture at Columbia University.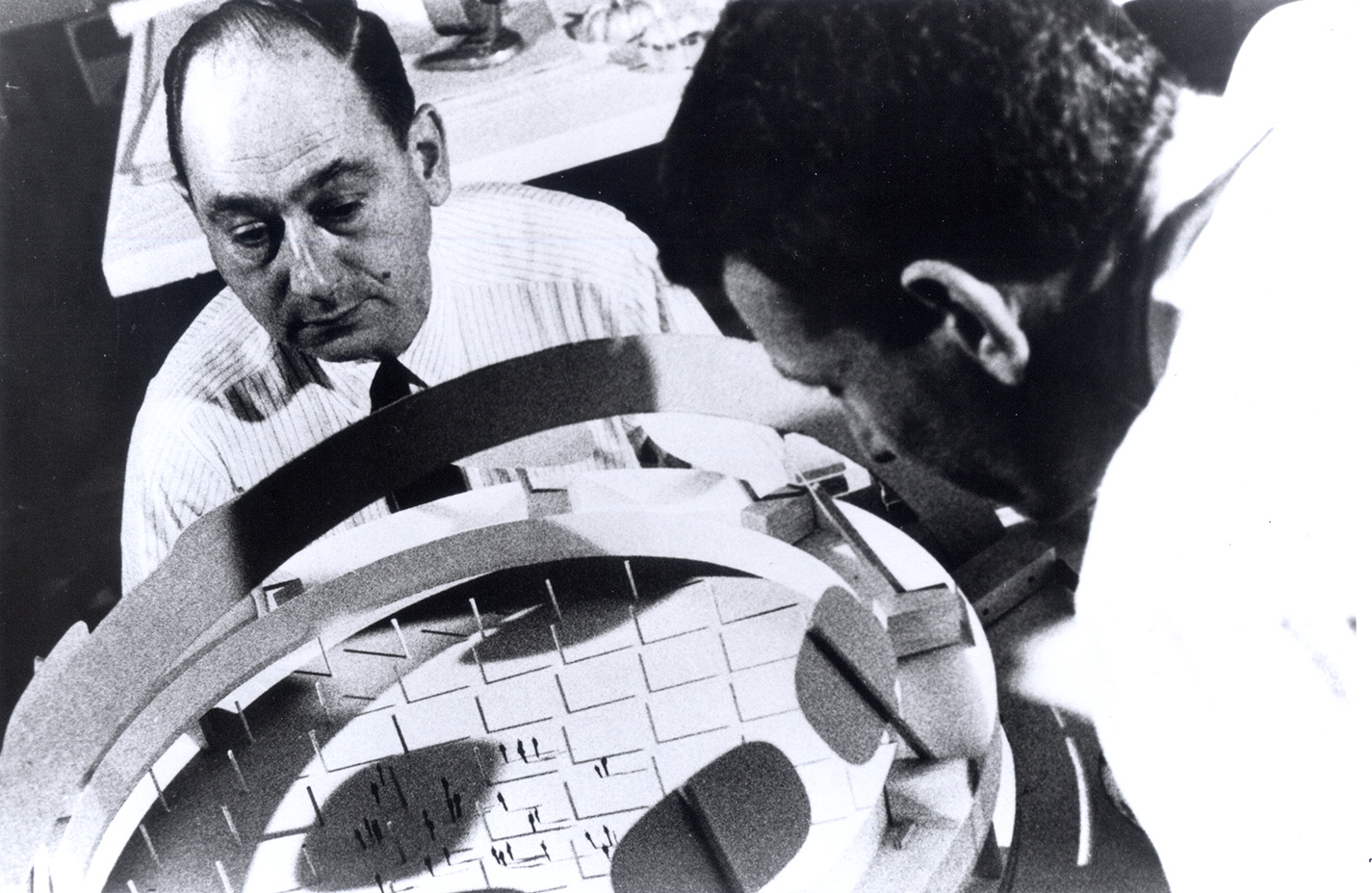 A Life magazine article featuring Nelson's Storagewall creation led to the attention of then-Herman Miller president, D.J. De Pree, and he was quickly hired by the brand. While his main focus was to redesign Herman Miller's product assortment, Nelson also led the company's marketing efforts and recruited influential designers like Charles and Ray Eames, Isamu Noguchi and Alexander Girard.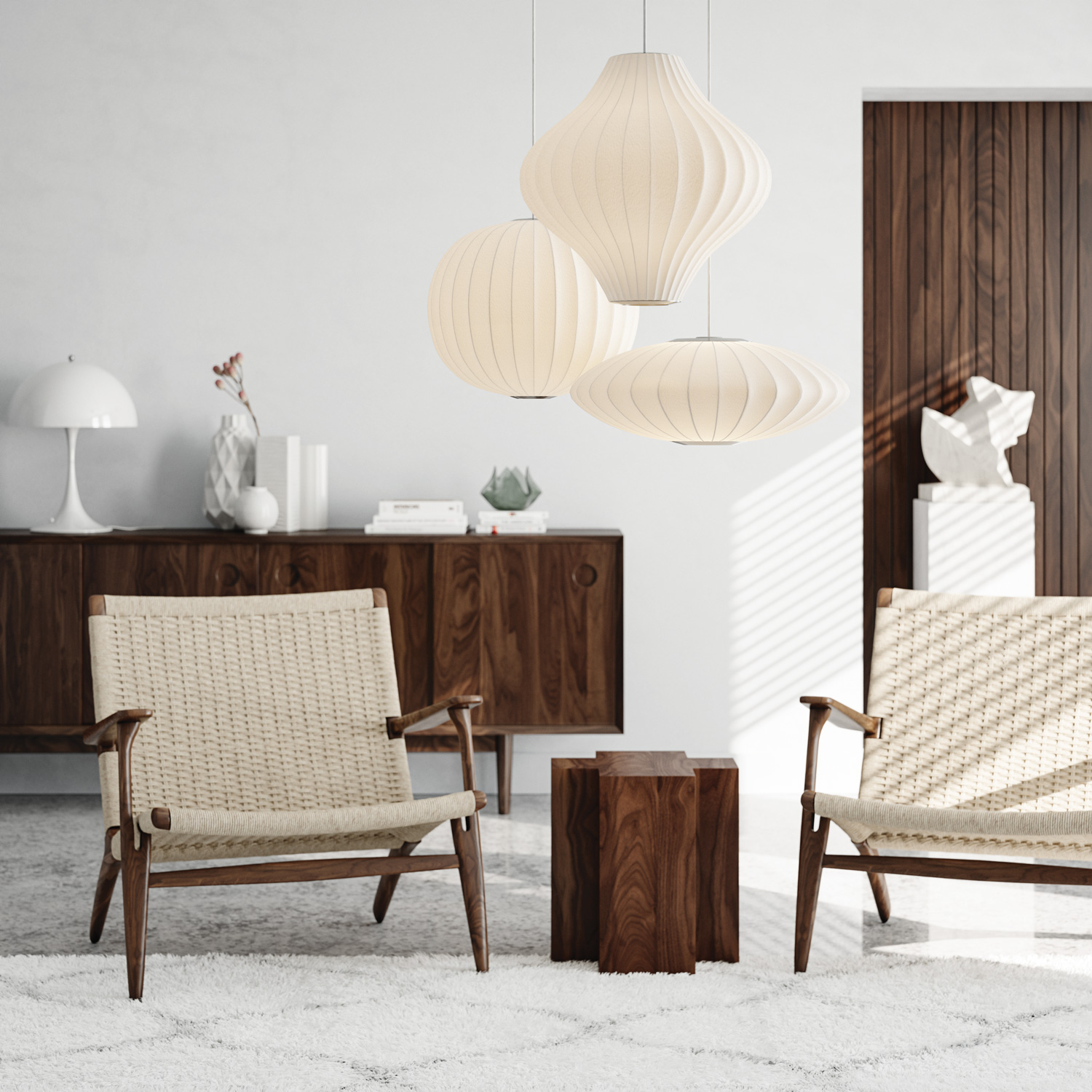 As Herman Miller's design director, Nelson's creations were immensely popular and his reputation as a pioneer of modern design grew. During this time, Nelson created his whimsical Marshmallow Sofa, the Nelson Platform Bench and the first L-shaped desk. Perhaps his most well-known creation is his series of Bubble Lamps. Instead of silk, the Bubble series uses an innovative plastic spray developed by the U.S. military post-WWII. The lamps come in a wide variety of shapes and sizes, and their varying heights offer a floating impression that is both sculptural and atmospheric.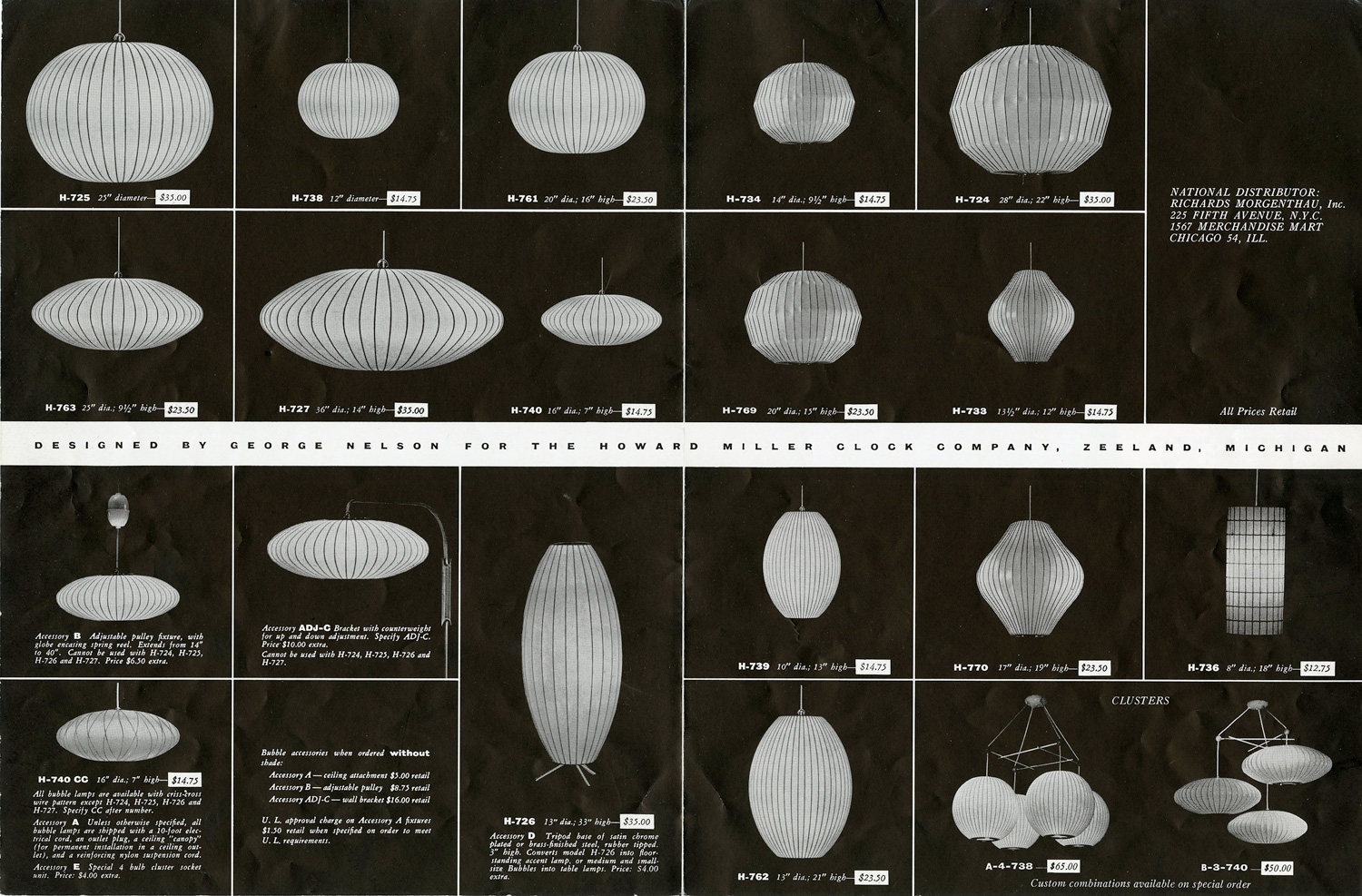 While Nelson was quickly becoming a "designer-you-need-to-know" by his work with Herman Miller, he was also a busy, dedicated and ambitious individual whose interests expanded beyond the work he produced for the brand.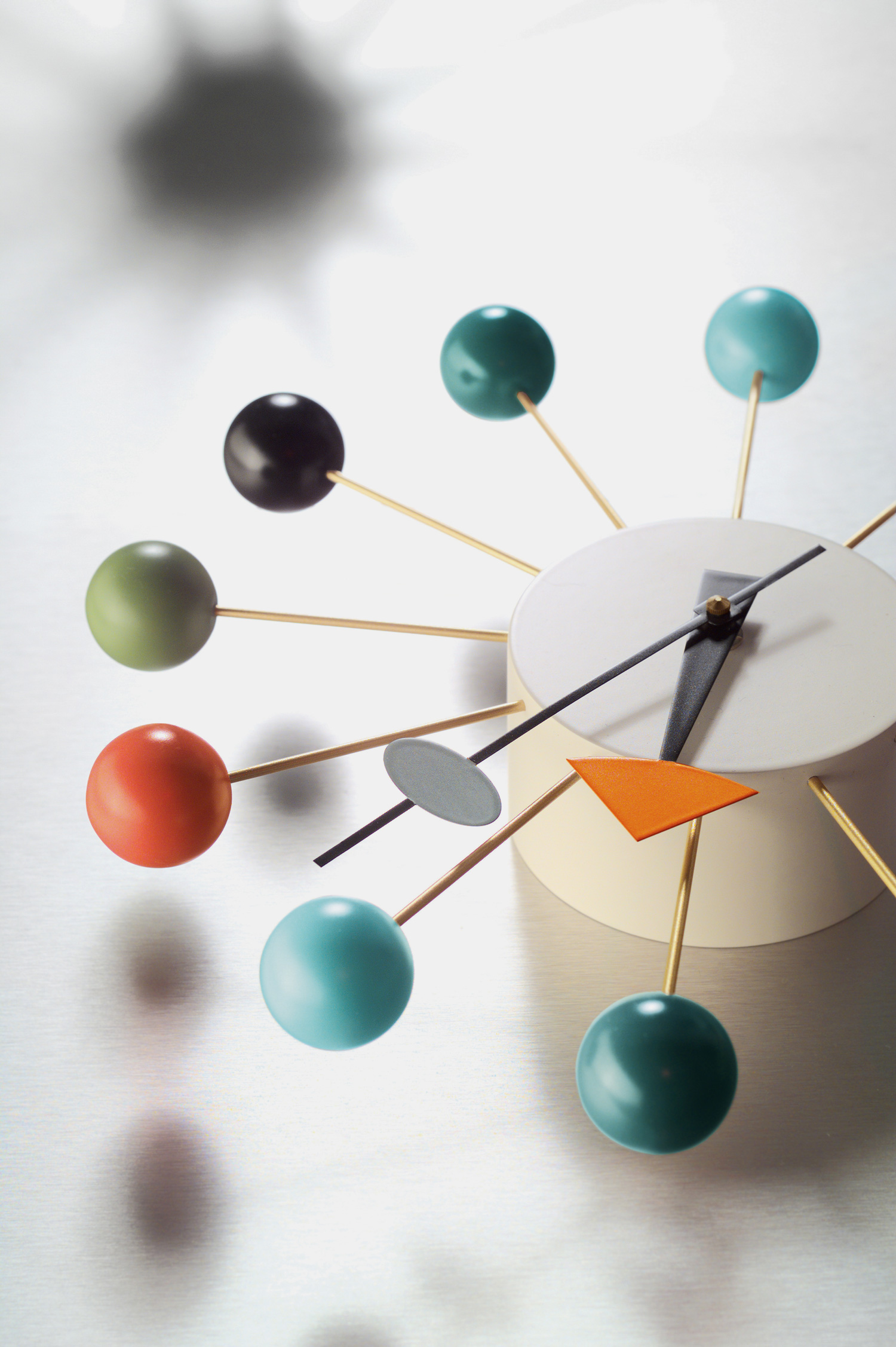 After just a year of being employed with Herman Miller, Nelson started his own design office, George Nelson & Associates, in 1946. He continued to produce his would-be iconic designs, and through a collaboration with design brand Vitra, Nelson introduced accessories that were intended to bring modern design into the typical American home. With a wide array of clocks, lamps and other household items, Nelson became a household name.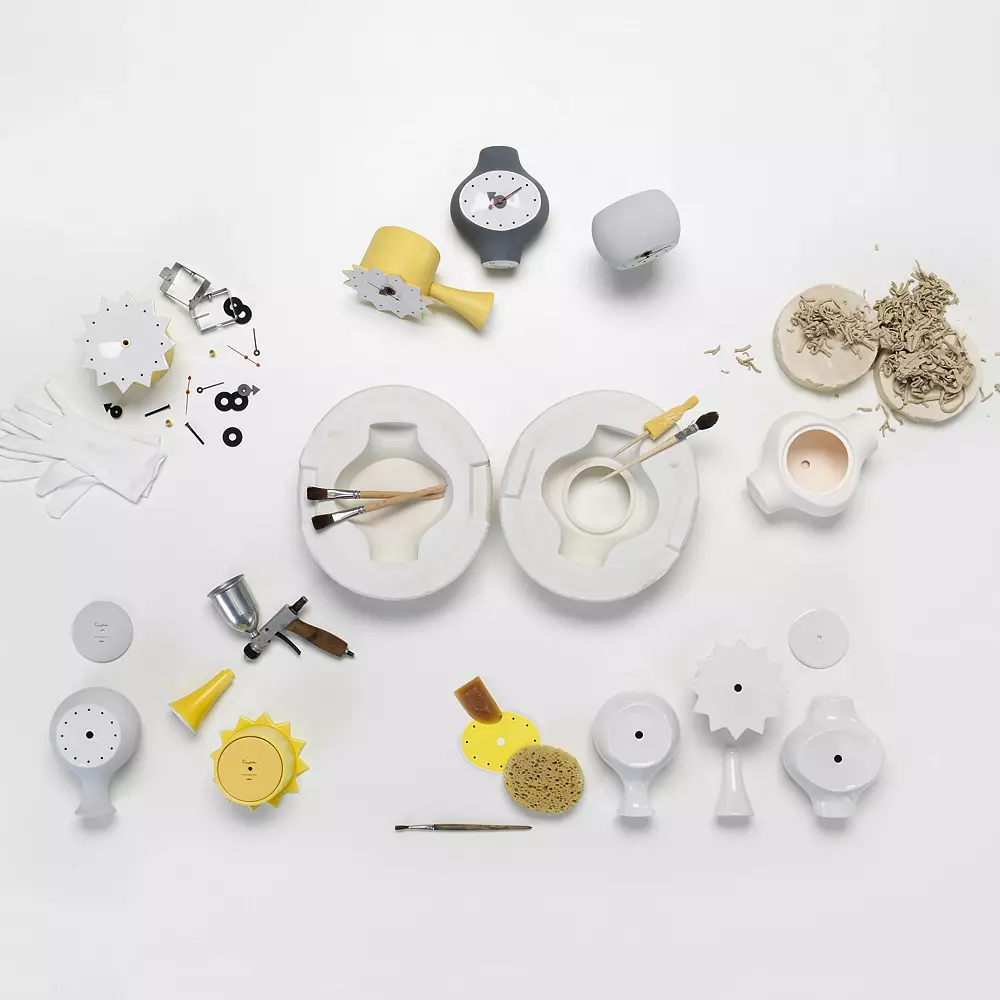 Nelson continued to write and teach and was rarely seen without his trusty camera at his side. A true believer in the importance of design—and mid-century modern design at that—Nelson formed conferences, led the design for the American National Exhibition in Moscow, was frequently published in newspapers and magazines, and gave many lectures that would inspire the young designers of his day.
Nelson's designs were imperative in progressing the state of interior design in America. His creations proved innovative both in form and function, and found themselves perfectly at home in the prosperous, post-WWII households of the time.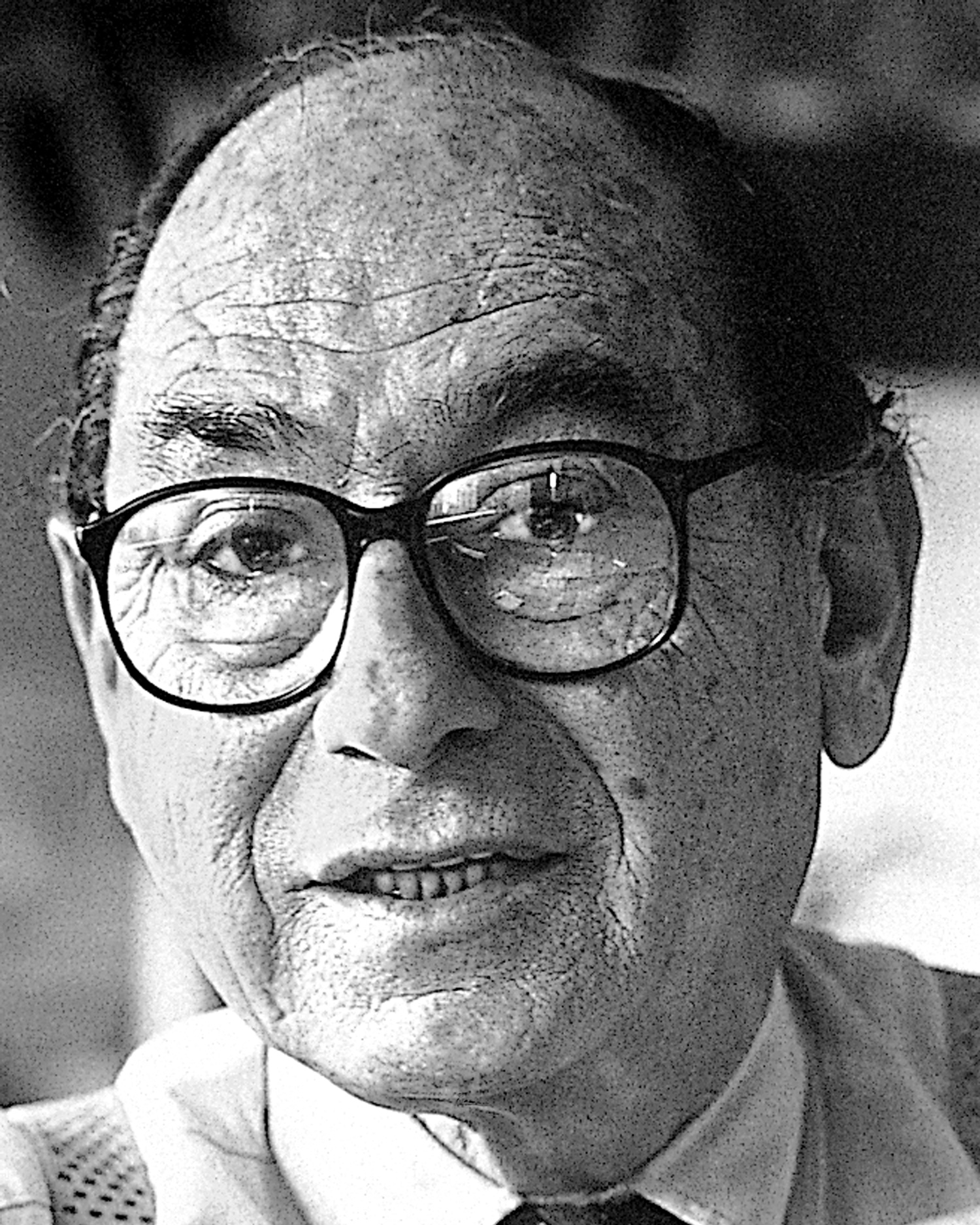 Aimed at offering simple solutions to the challenges of everyday living, Nelson's designs turned the American home into an opportunity to create functional, easy-to-maintain spaces. In the workspace, his furniture designs straddled the delicate line between comfort and pragmatism. In a way, Nelson was a populist—he wanted everyone to be able to understand the value of great design.
Teacher, writer, designer—father of mid-century modernism. From Bubble lamps to ball clocks, Nelson's influence on the design world is alive and well in homes, office spaces, college classrooms and in the sketchbooks of designers across the globe. For Nelson, good design was intuitive, necessary and all-encompassing. In his own words: "Total design is nothing more or less than a process of relating everything to everything."