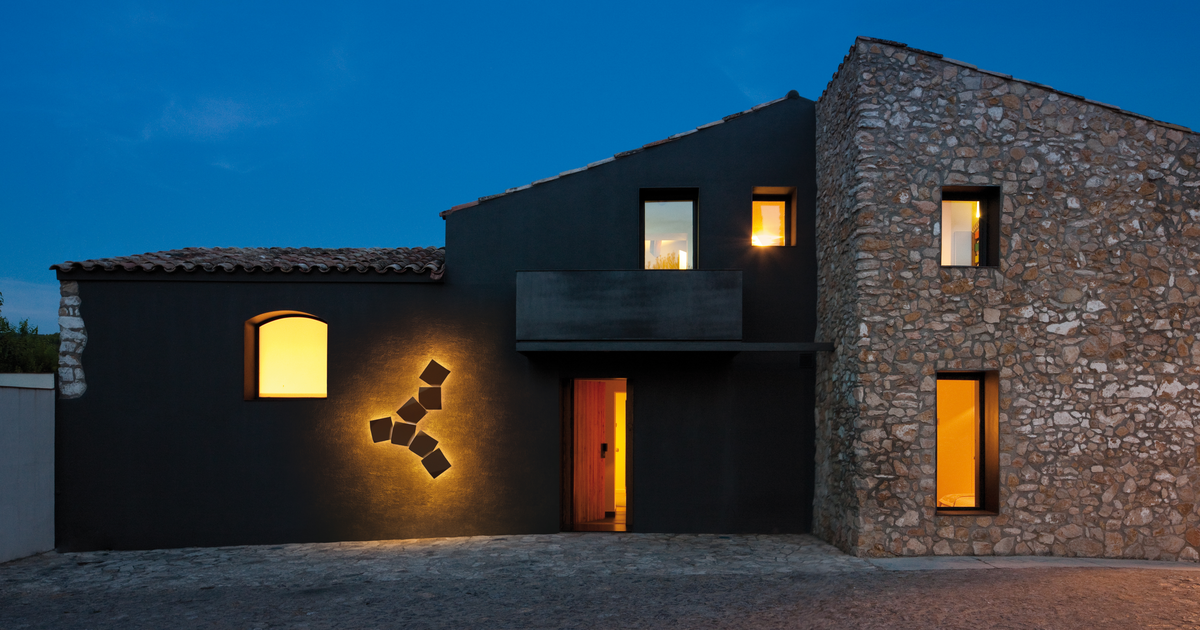 At the intersection of light and shadow arises the opportunity to transform an ordinary wall into a work of art. From circular glass sconces to hardwired LED fixtures, the customizable nature of modular wall lighting results in an ideal blend of form and function, offering an infinite array of configurations for dynamic illumination that serves its intended purpose while offering the eye something beautiful upon which to gaze.
Wall Lighting as Wall Art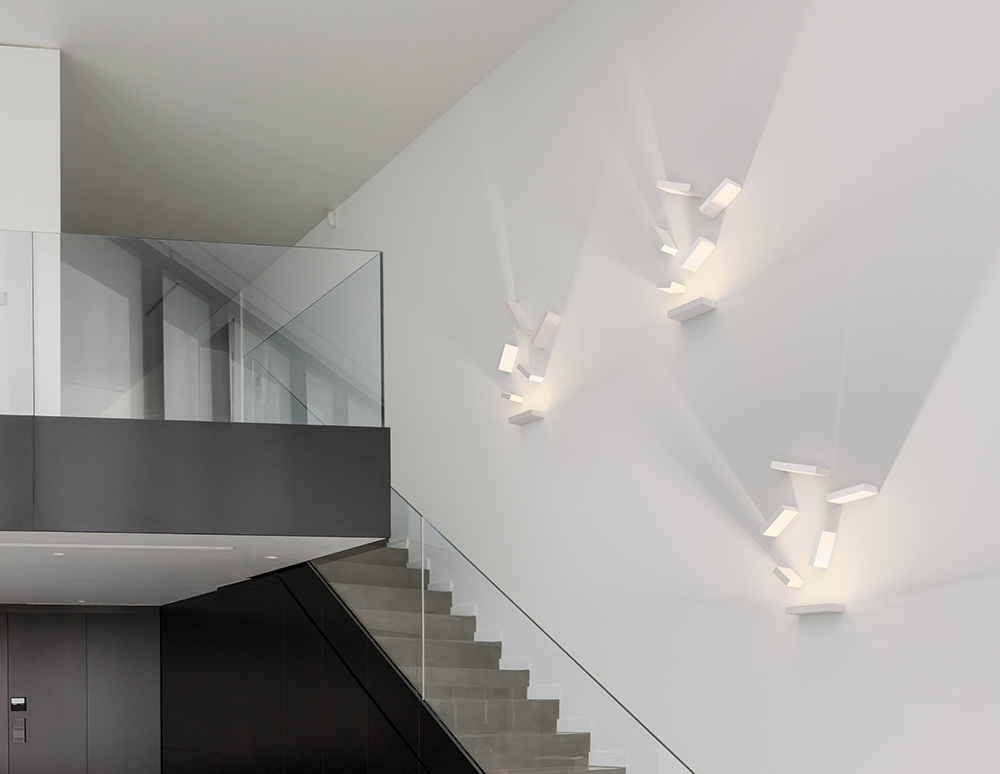 Modular light sconces are designed to decorate a wall with customized compositions in a variety of illuminated shapes. With a block-shaped modular lighting collection, each piece can be rotated at will, creating an unexpected juxtaposition of highlights and shadows while preventing unnecessary glare. Whether positioned close together in an intimate, small space, or farther apart in larger interiors, such a lighting design can achieve a spirited, yet decorative presence.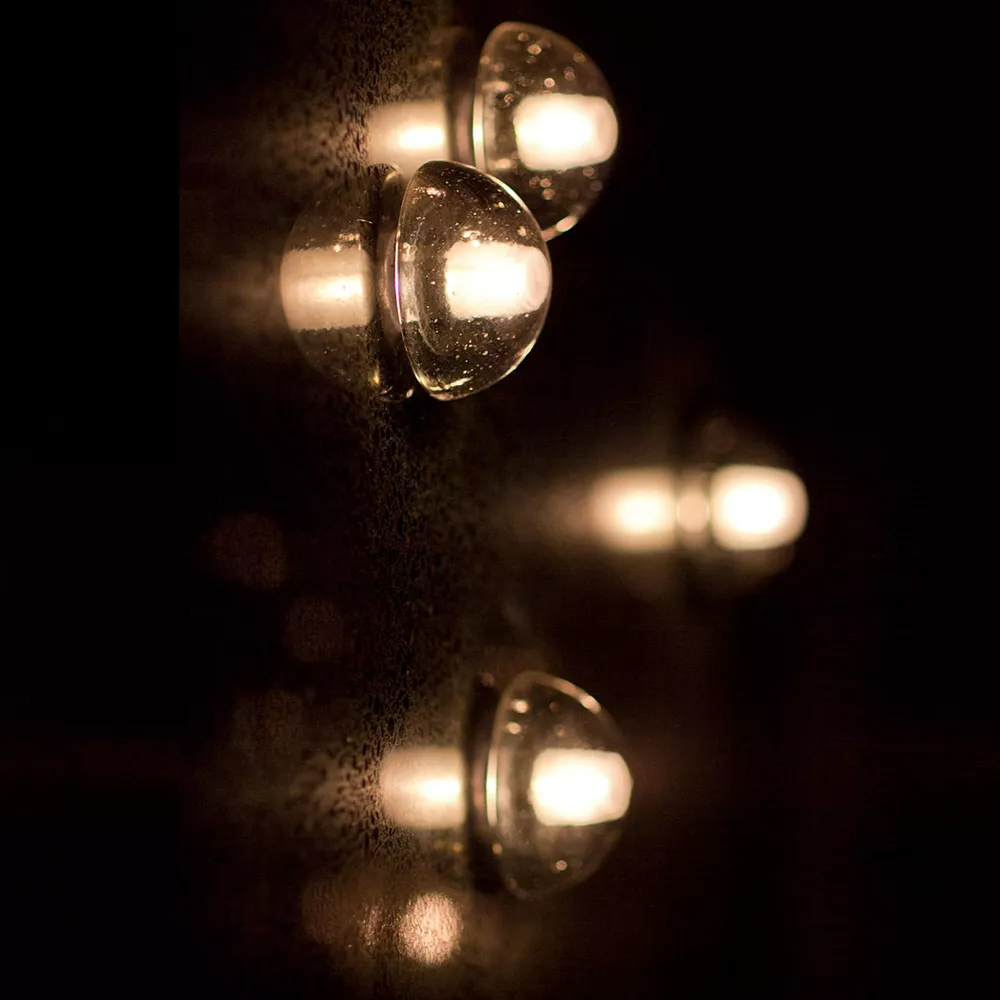 A subtle cluster of circular wall sconces can add sparkling character to a room, especially when using half-spheres made from cast glass. An organic process and imperfect by nature, each individual sconce is unique in appearance with its own refractive properties. Light interacts with these imperfections and the bubbles of the cast glass, creating a visually rich halo of light and an enchanting arrangement when clustered together.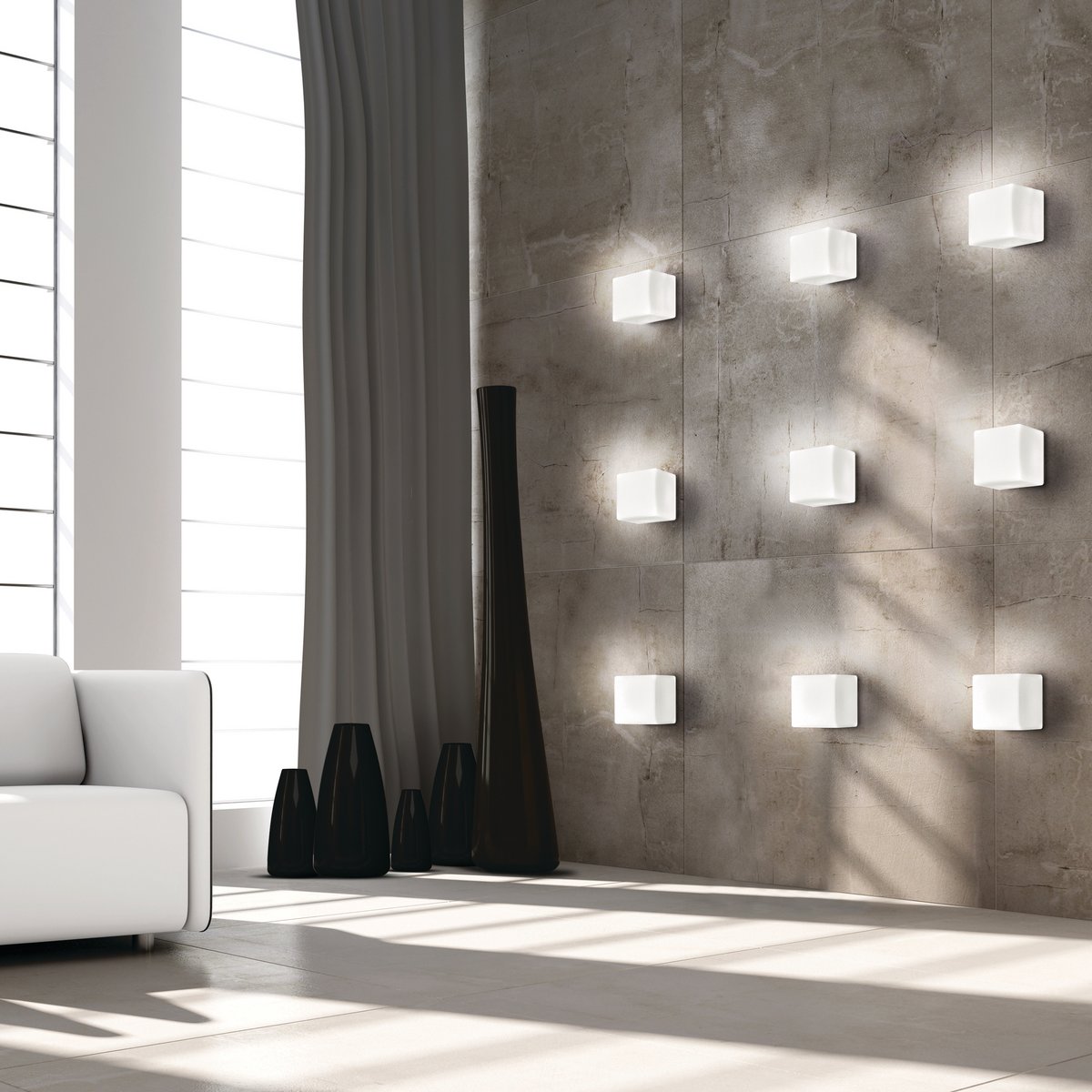 Pairing wood and metal can add a natural, organic feel to wall lighting design. With a disc-shaped fixture that sits slightly off the wall, a hidden light radiates behind the configuration, creating an aura of warm, indirect light without casting heavy shadows or harsh glares. On the opposite side of the shape spectrum, a minimalist, cubic collection of wall lights can be composed in a bold, geometric formation that quickly becomes a room's focal point.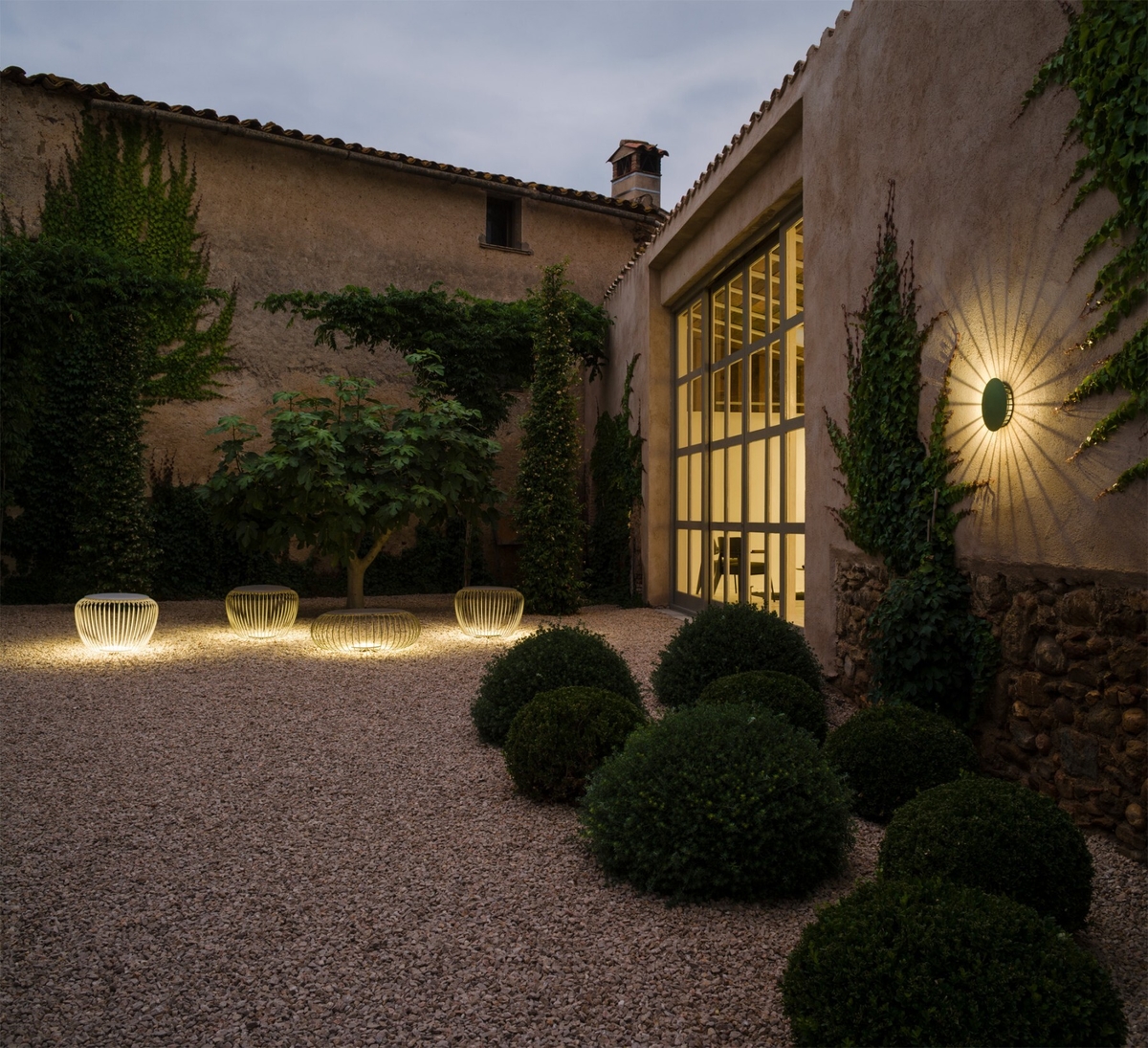 No matter what shapes compose the wall light design, selecting neutral-colored fixtures that blend into the wall behind them can create an entirely captivating effect, produced by the unexpected texture of the protruding elements and the personalized, ever-changeable play of light and shadow that results.
Artistic Lighting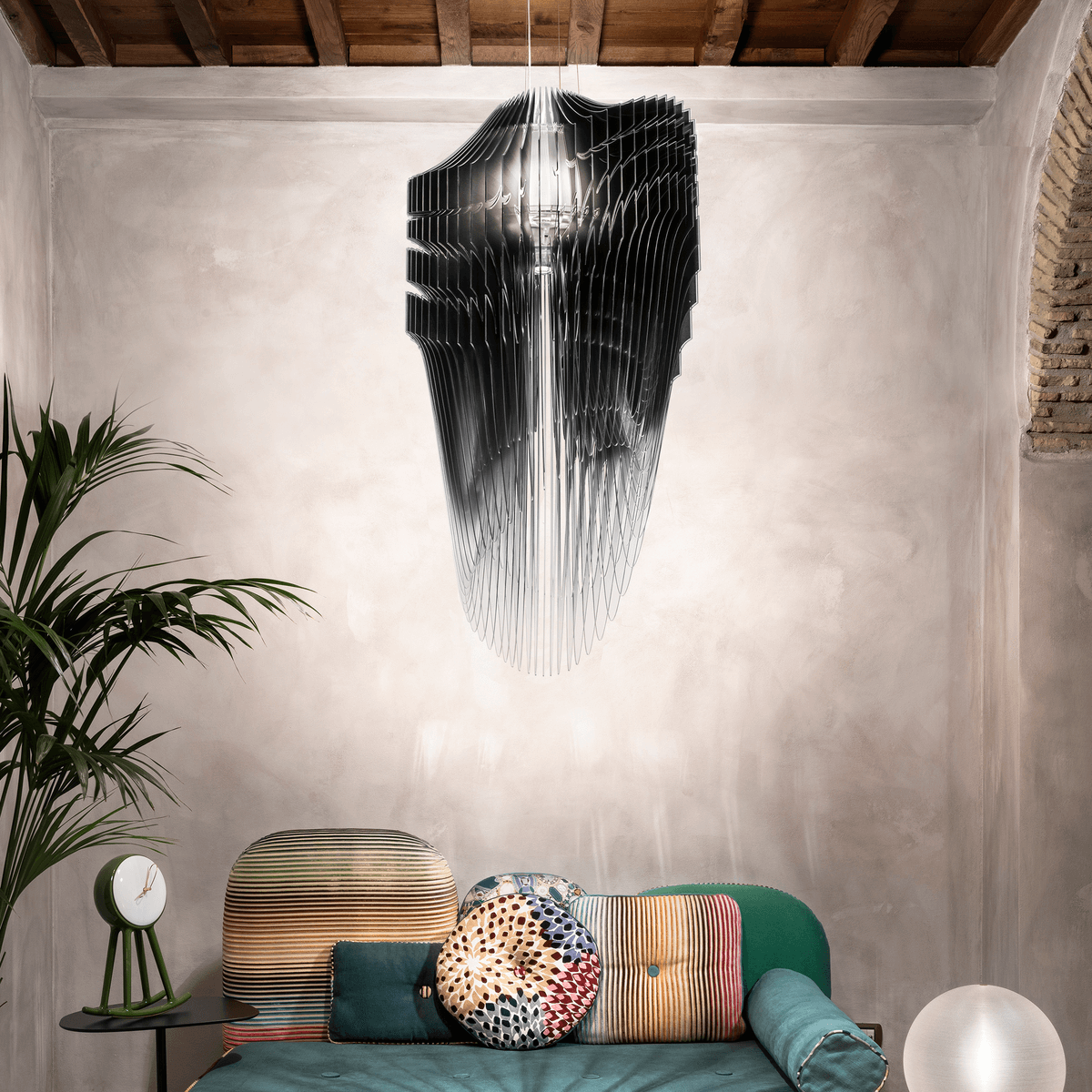 Less modular than decorative wall lights, the right pendant fixture can be just the piece that adds a sense of artistry to interior—and even outdoor—spaces. Whether the fixture calls upon a particular epoch, or it's the careful use of artisan-crafted materials that catch and hold the eye, a sculptural, well-designed pendant light moves beyond mere function and settles into a class of artistic lighting all its own.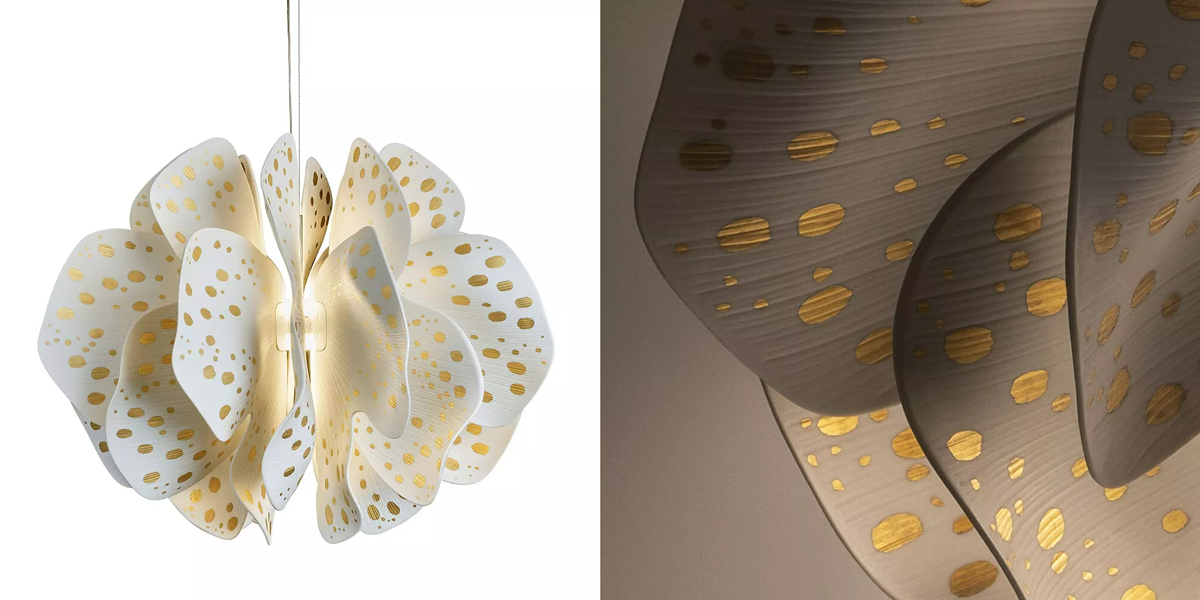 While a warm glow can set the mood, a pendant light can set the tone, whether lit or unlit. Some might even say that an artistic pendant performs double duty: Serving as a work of art from morning till night, becoming a luminaire only when necessary.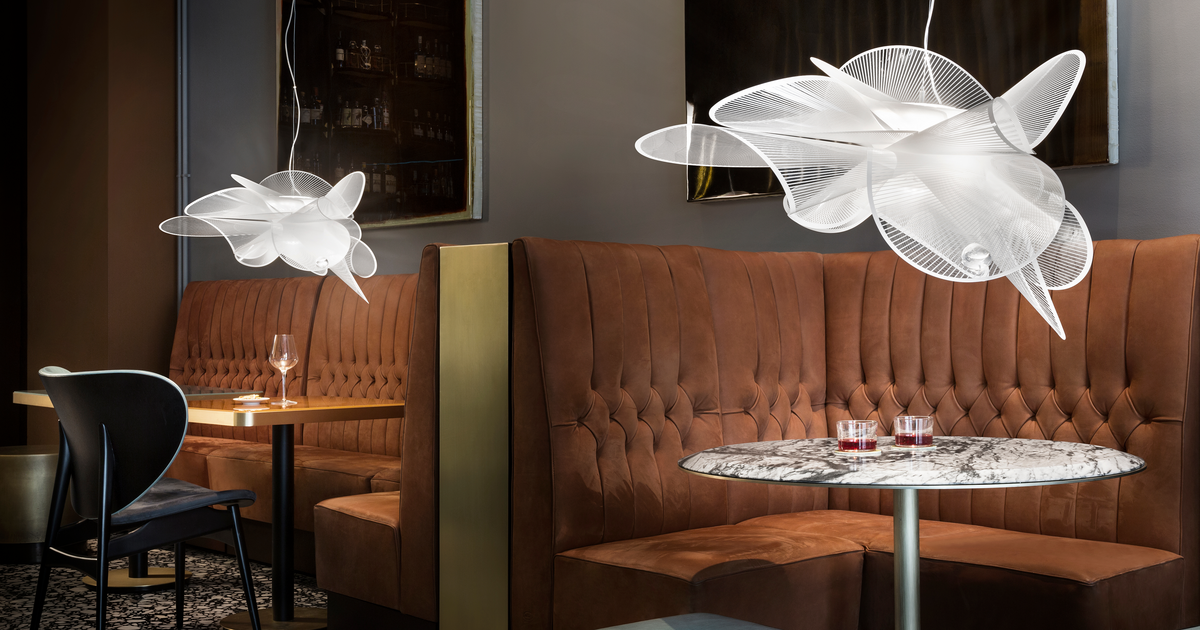 Showing itself in its best light—by design—the point, or points, of illumination are strategically placed by the designer to call attention to the fixture's beauty. Whether focus is placed on a rich, bronze finish or an elusive sparkle created by crystal, the hanging fixture will suspend the imagination—much like a great work of art hanging in a grand hall.
And like those great works of art and the artists who created them, lighting designers call upon their own artistic influences, as well. From Baroque and Impression to Cubism and Avant-garde, the design of a pendant light might reference any number of historical art movements, endowing these artistic fixtures with a certain magical quality that pays tribute to the past while illuminating the present.
(Visited 2,271 times, 1 visits today)