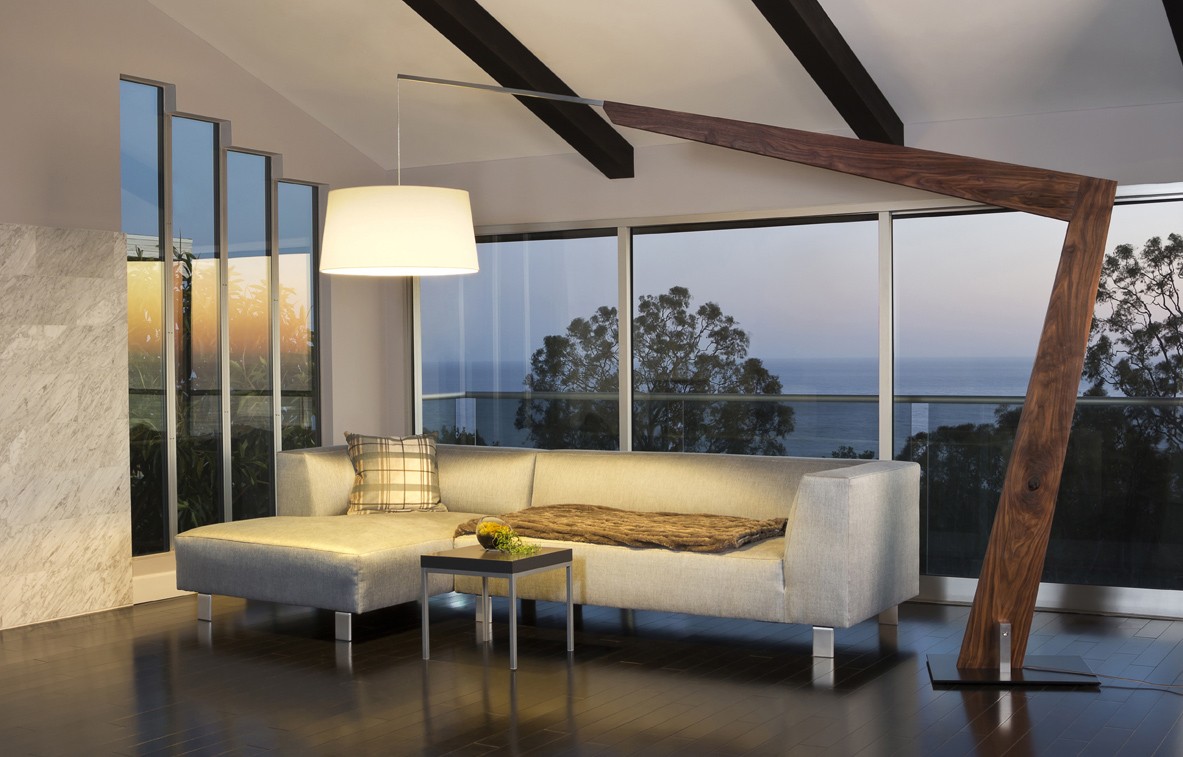 While the living room is easily the most comfortable and versatile space in a home, its broad convenience can make it difficult to design and reach the pinnacle of form and function—especially when it comes to lighting. It is important to evaluate what you're using the room for and structure the lighting to serve those needs.
Here, we'll walk through some bright ideas to make sure your living room can accommodate its many functions.
If You Use the Room to: Watch Television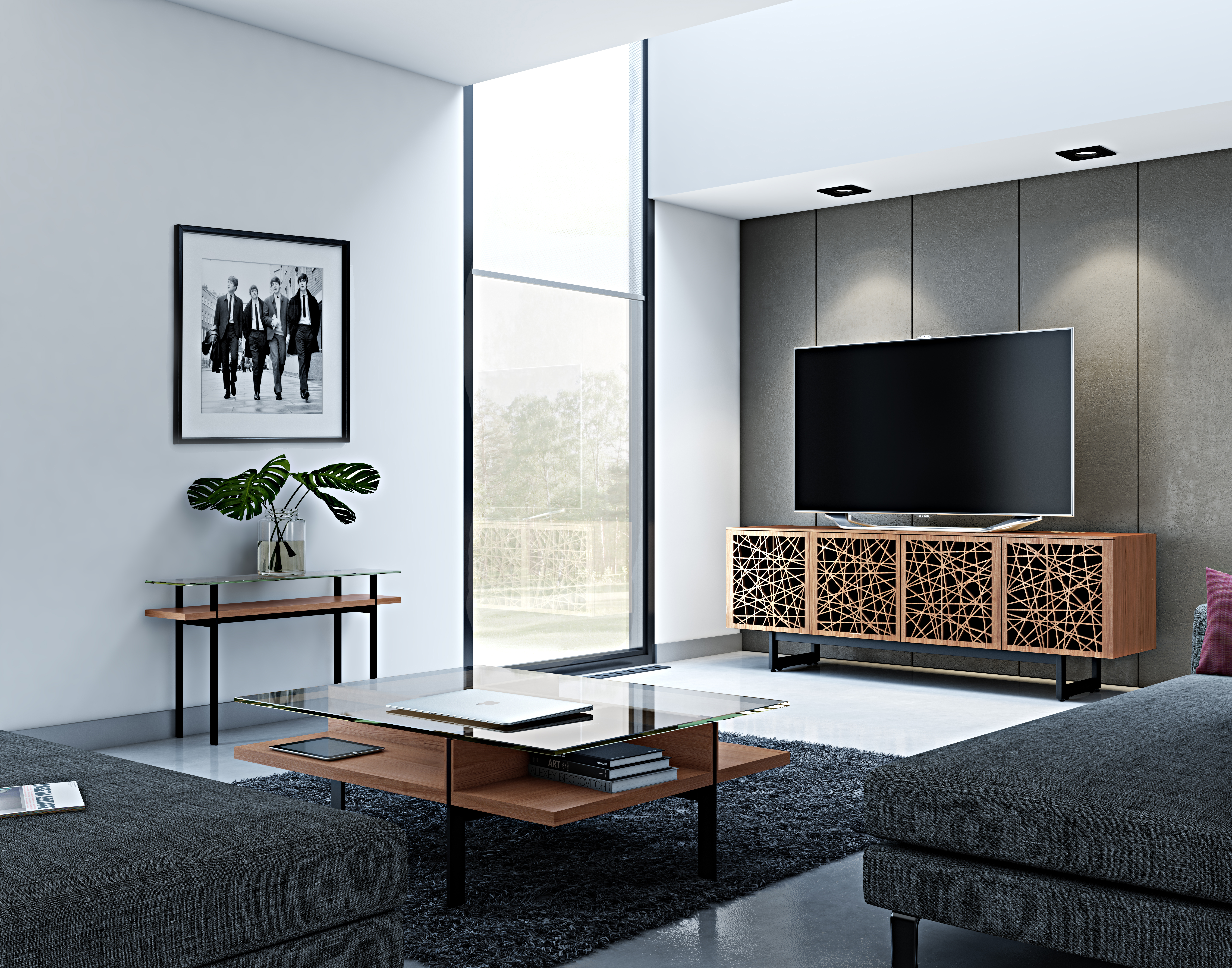 If your living room is used primarily for TV entertainment, consider the following layers of light for your space (brush up on layered lighting basics here):
Ambient Lighting: For avid television watchers, dimmable overhead lighting is the way to go for general illumination. This will ensure that distracting hotspots stay out of your eyeline. Be sure to dim those overhead lights above or just in front of the television to prevent off-putting, over-lit surfaces. Offset wall sconces and floor lamps are a less expensive way to go, but are much more likely to cause glare on the television set.
Task Lighting: Minimal task lighting is needed. A reading or table lamp positioned behind your seat might be useful when navigating your remote control, but they likely won't be used once the TV is in use.
Accent Lighting: Accent lighting should be kept to a minimum as the wall washes and shadow-casting they create are attention-grabbing by design and will hinder your otherwise immersive experience.
If You Use the Room to: Read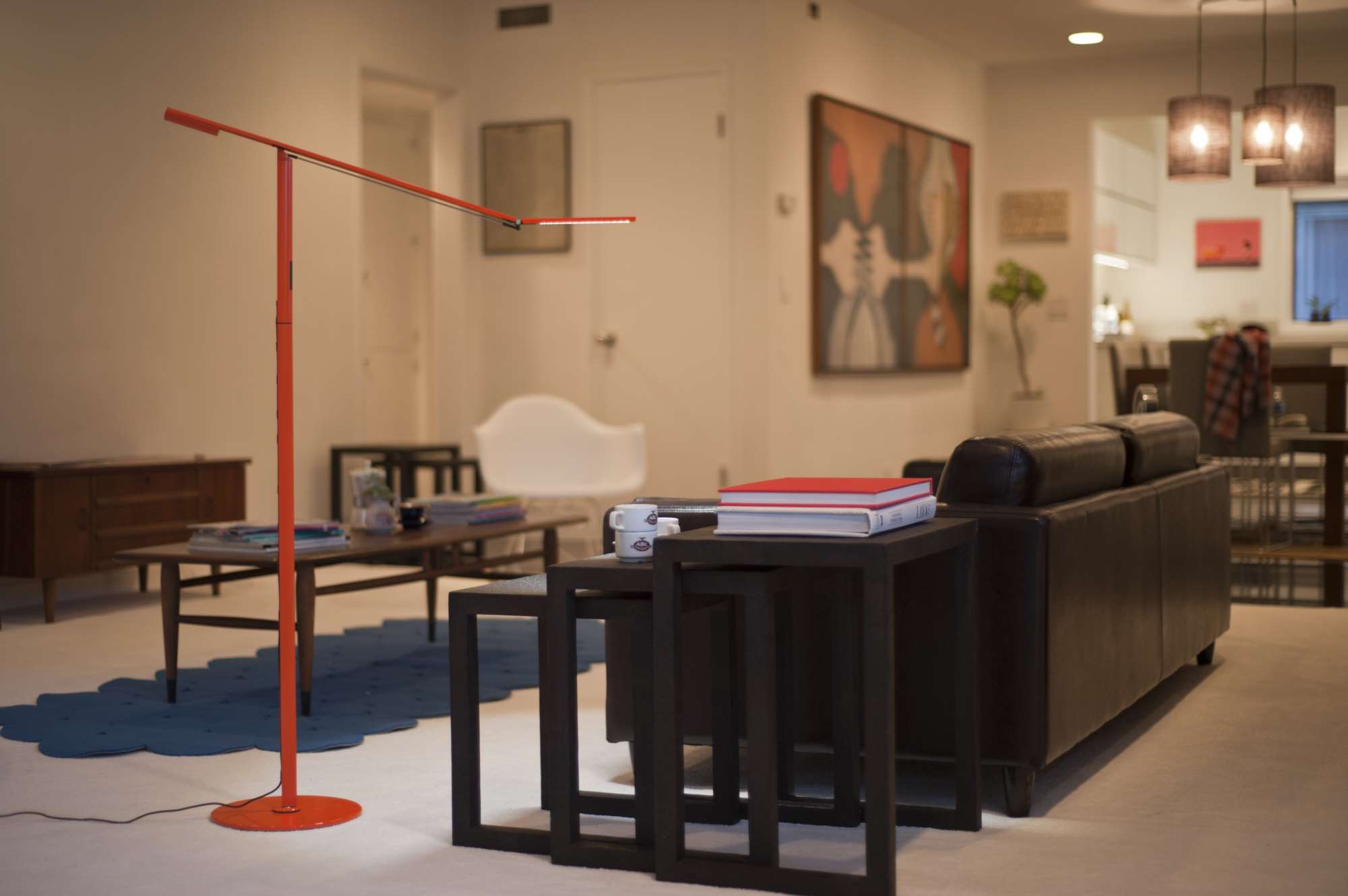 For those who prefer to get lost in a good book or magazine, think about the following layered lighting approach:
Ambient Lighting: As with most living spaces, general ambient lighting is needed. But in this case, you don't have to worry about television glare, so your options regarding fixture type and placement are quite vast. You don't have to be shy about floor lamps, torchieres and sconces. Just make sure they are dimmable, as bright lighting can potentially overwhelm the eye no matter what you're doing.
Task Lighting: Task lighting is essential for the reader. And so, reading lamps, both floor and table, are crucial when crafting your lightscape. Consider fixtures that not only light your page, but also offer a broad range of adjustability in both positioning and lumen output. That way, you'll be able to craft the most comfortable environment for those long hours spent reading cover to cover.
Accent Lighting: Accent lighting is fine, but unnecessary. It could be used to light your bookshelves in creative ways in order to draw interest, but offers little in regard to the reading itself. If you do decide to use accent lighting, make sure it's dimmable.
If You Use the Room to: Entertain and Socialize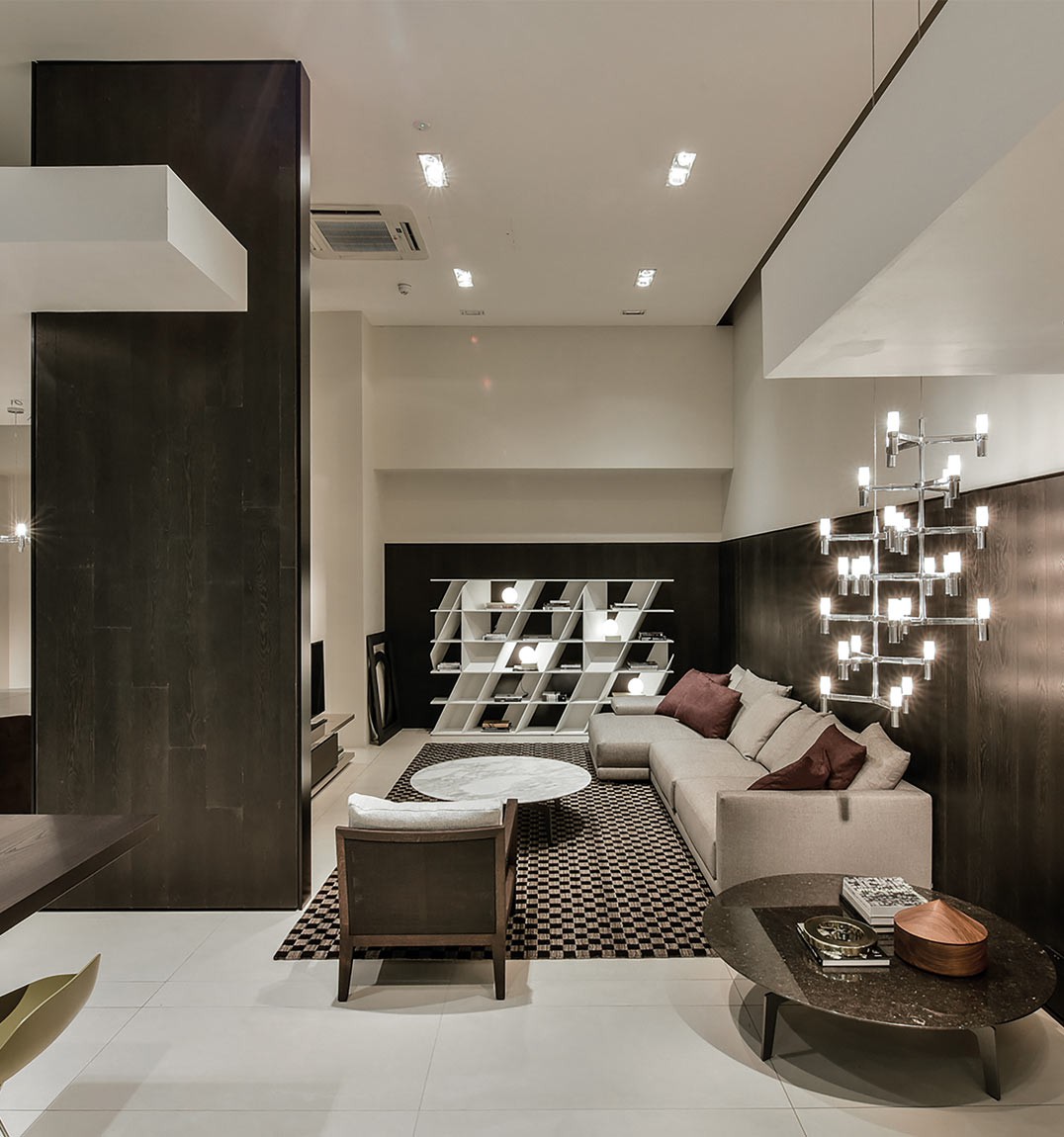 Whether during the holidays or year-round, many of us love to be the host with the most. Here's how to layer the light if you're focused on putting the "living" back in living room:
Ambient Lighting: It cannot be overstated that ambient lighting is the foundational layer of an effective lightscape. For social gatherings, you have all options available, including floor and table lamps, sconces and overhead lighting. It is a good idea, though, to keep the atmosphere as warm as possible. Think frosted shades and dimmable lighting, which will reduce hotspots and glare while opening up your entire space for interaction. For an extra design element, add a pendant or chandelier as a centerpiece, especially if it offers warm, dimmable lighting.
Task Lighting: Task lighting is less important when it comes to socializing; however, a well-placed table lamp, downlit sconce or row of mini pendants can effectively illuminate counters and surfaces that might be useful. Again, make sure the fixtures are either low-output or dimmable.
Accent Lighting: Accent lighting is a perfect opportunity to use standout pieces that emphasize design over function. As long as you keep the lumens low and the hotspots to a minimum, you really can't go wrong. Consider decorative pendants and portable fixtures in a style you love, picture lights and overhead spotlights to illuminate the artwork and architecture you treasure most. With the functional lighting layers accounted for, the design layers are entirely up to you.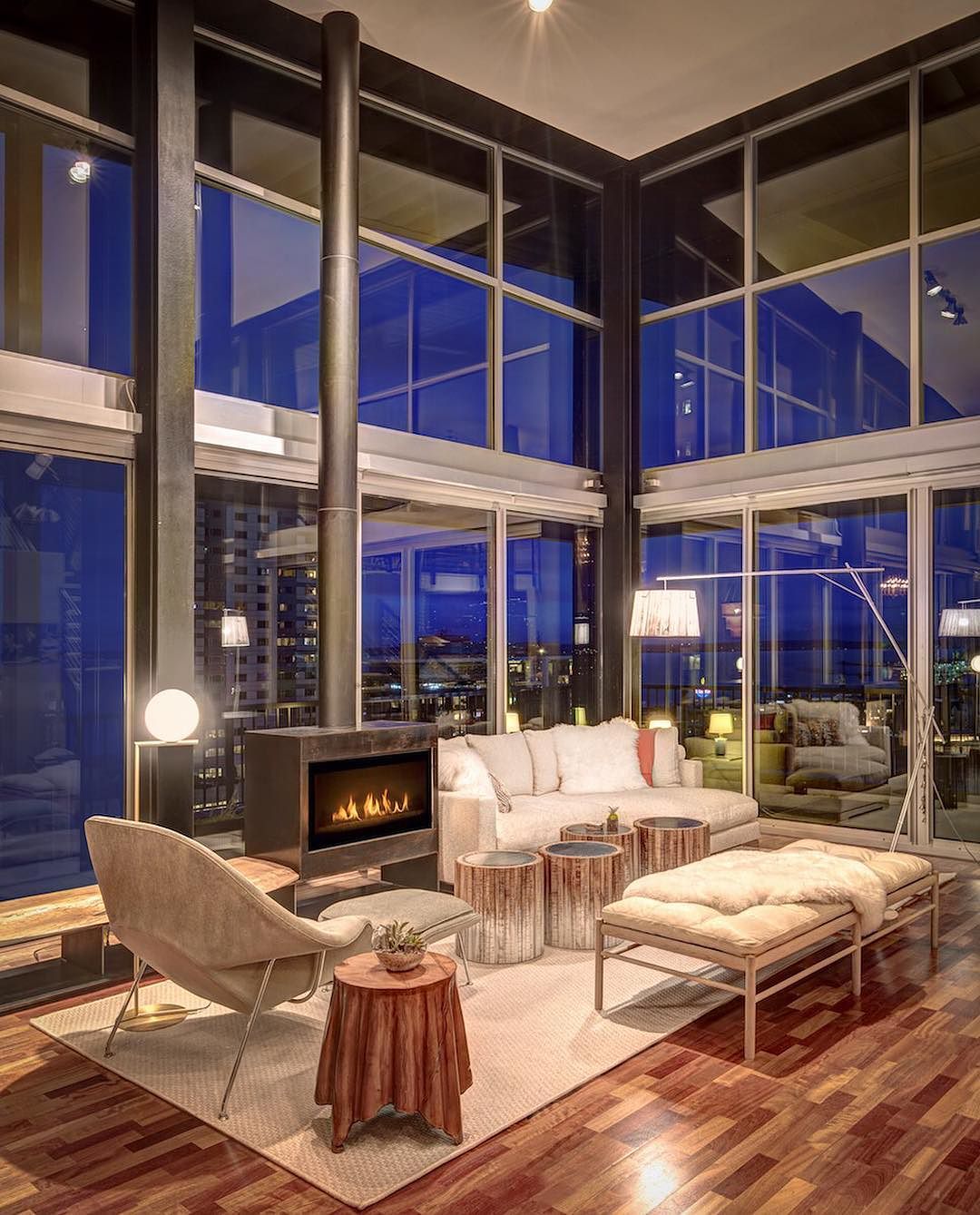 While the concept of "living room" seems obvious enough, its actual use varies from person to person. And so, in building an effective lightscape, it is crucial to establish what it is you think "living" entails. The answer to that question will help you build the right layered lighting approach and a living room you love to spend time in.