Seat height is what makes the difference between a comfortable seat at a dining table versus a comfortable sitting position on a sofa. Standard seat height is dictated by the intended use of the seating in question. Counter height stools have a different standard seat height than barstools.
This guide measures the proper seat height for lounge chairs and sofas, to dining chairs, to counter stools, all the way up to barstools.
Lounge Chairs/Sofas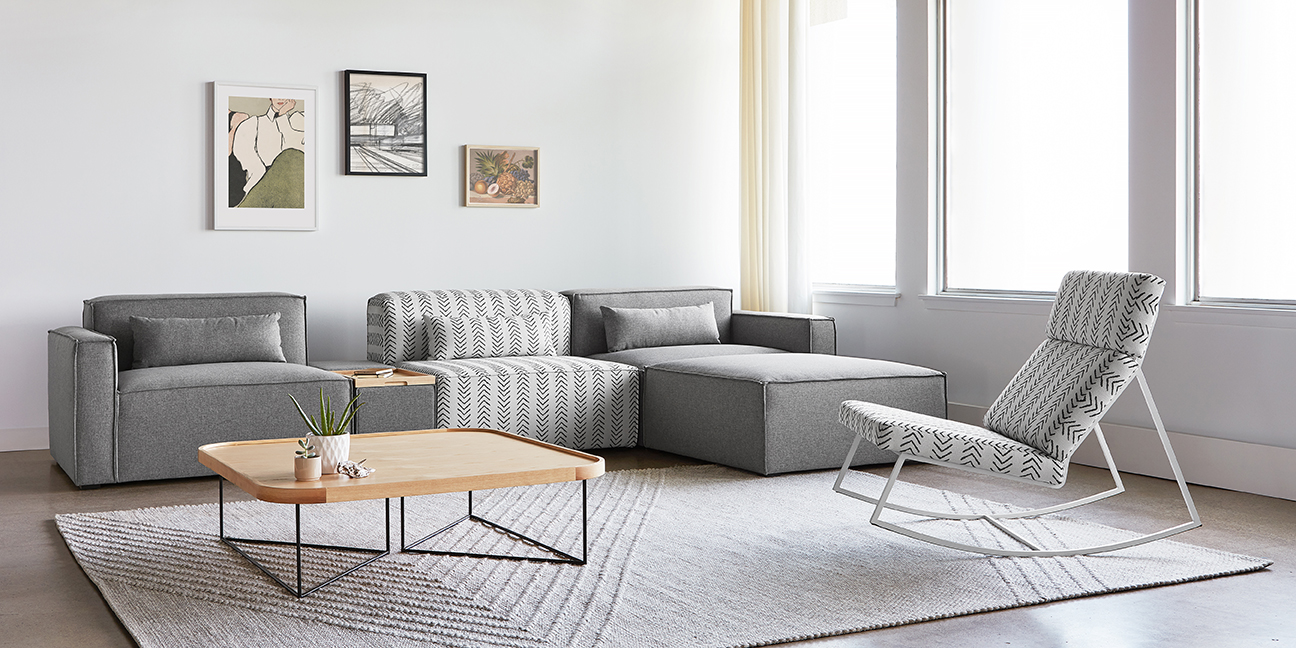 Lounge chairs and sofas are meant for comfort, so the appropriate seat height is subjective. The most common measurements are about 17-18 inches, though you can find seats as low as 15 inches and as high as 20 inches.
Two things to consider when looking at the seat height for sofas and lounge chairs: your feet should be planted flat, with knees bent at a 90-degree angle; second, it should be easy to get out of the seat. If it is difficult to get up, try getting a slightly higher seat.
Dining Chairs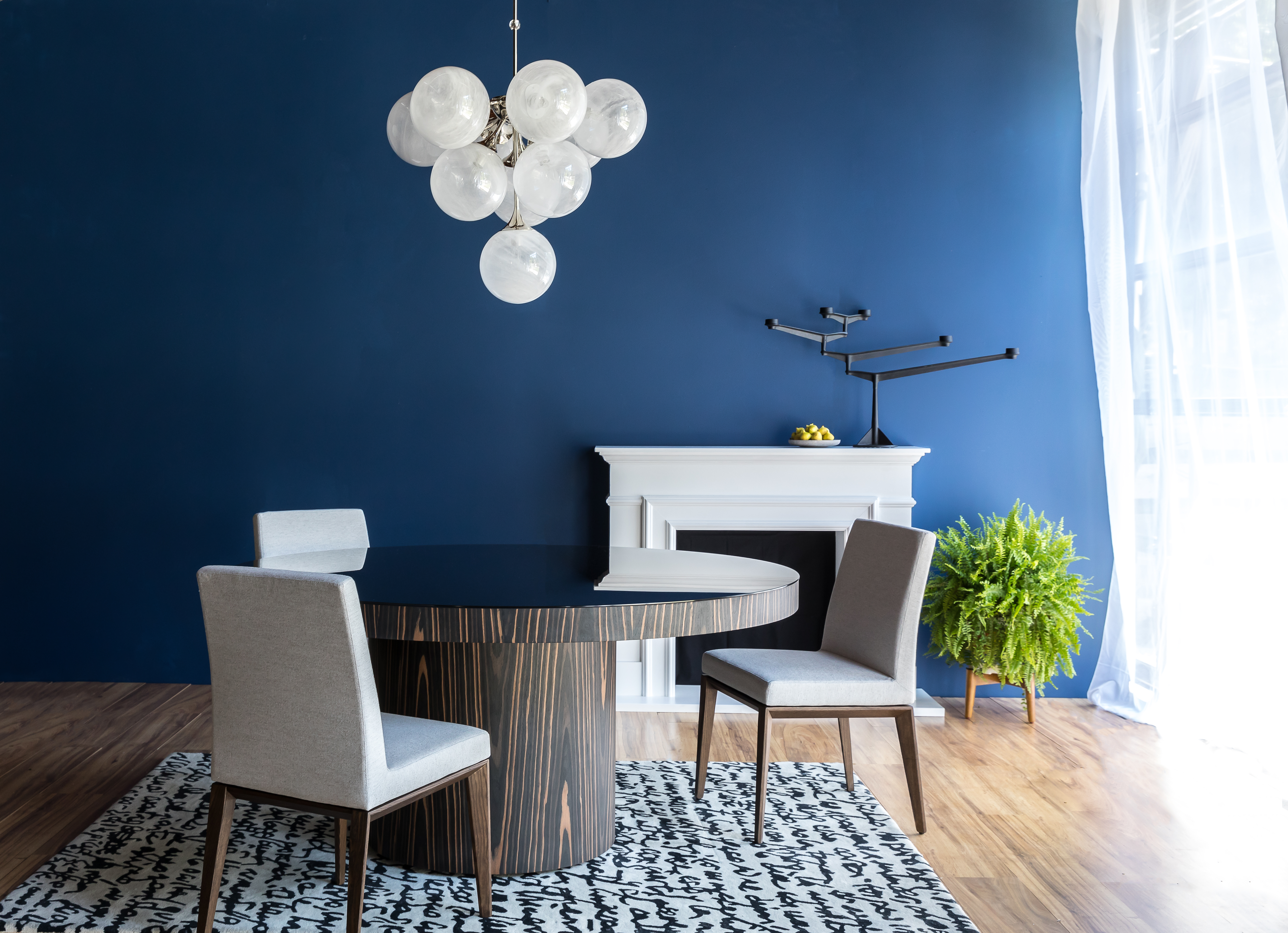 Dining chairs need to sit comfortably under a dining table with enough room left over for your legs, napkin, and formal or informal attire. Most dining tables come standard at 30 inches tall. That means your seat height needs to be somewhere in the range of 17-19 inches. However, some tables are taller or shorter, so you'll need to adjust accordingly. A good rule of thumb is to leave between 10 and 13 inches from the chair seat to the underside of the tabletop.
Counter Height Stools
Counters generally run about 34-39 inches tall. To figure out the right height for counter seating, measure the distance from the floor to the top of the counter, then subtract 10 inches from the counter height, and the number left over is how tall your counter stool seat should be. This will give you enough space to sit at the counter—with or without your legs crossed—and feel comfortable.
Barstools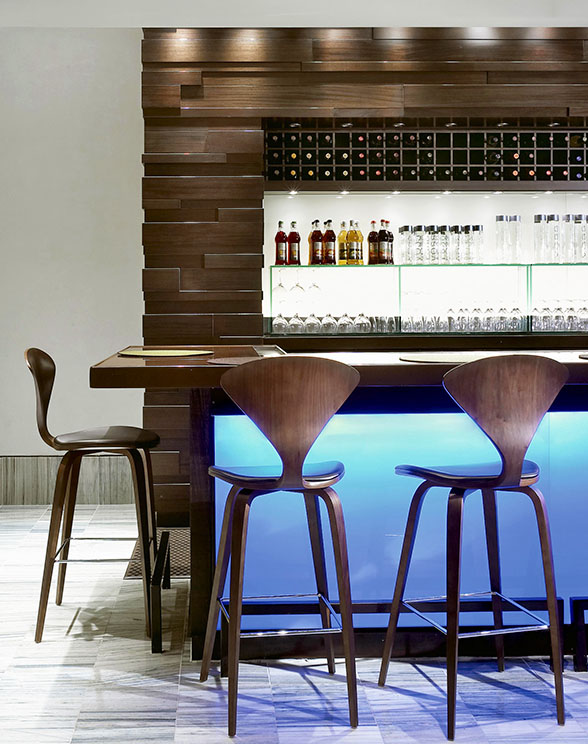 Bars are generally tall, so barstools have to be much taller than dining chairs, and even taller than counter stools. Common bar heights range from 40-46 inches. To find the correct bar stool seat height for your bar, follow the same procedure listed for measuring counter stools: Take the bar height, and subtract 10 inches.
Measuring Distance Between Stools
To ensure everyone sits comfortably and can get in and out of their seat with ease, each stool should sit about 26-30 inches apart, measuring from the center of one stool to the next. There should be about 14 inches left in-between the last stool and the wall.
Finally: Finding the Right Style
There are plenty of modern seating options to fit most styles and spaces. Once the right height has been determined, let form follow function.