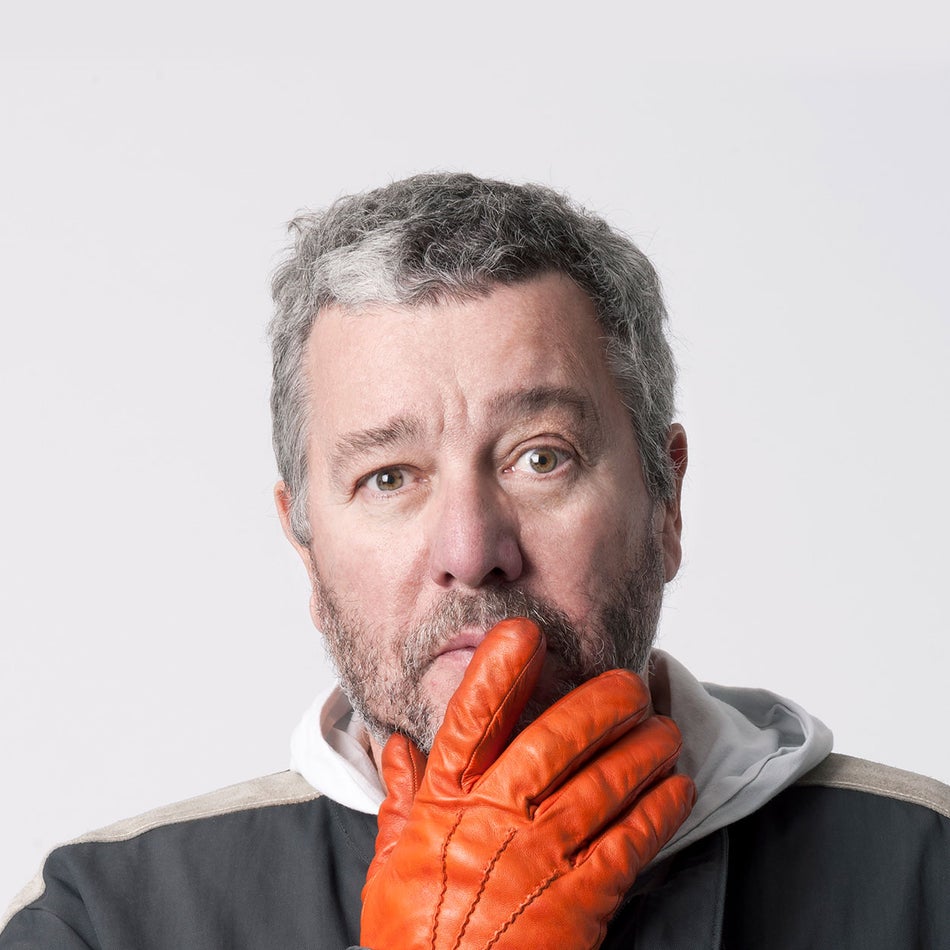 Known for his acrylic creations, Philippe Starck is a world-renowned figure in modern design. Working with premier design brands such as Kartell, Alessi, FLOS and more, Philippe Starck has designed hundreds of furniture pieces and accessories. We've gathered our favorite designs to share. From the iconic to the cult favorites, here are our top 20 furniture and accessories from Philippe Starck.
Louis Ghost Chair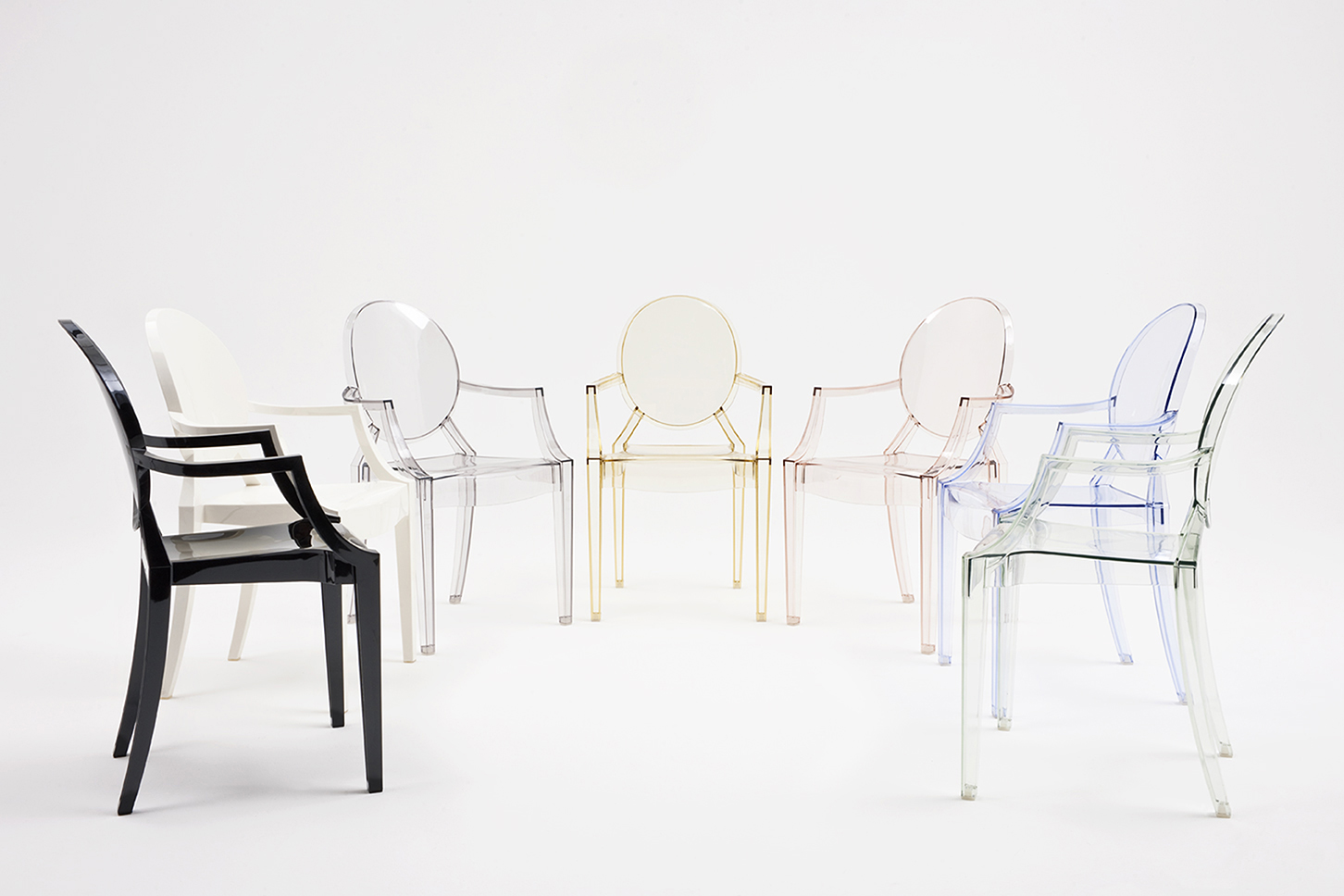 The Louis Ghost Chair is a Philippe Starck staple. Thanks to its acrylic construction, this chair is a stunning piece of art that goes with just about everything.
Tip Top Table

Well-loved for use as bedside tables or by the sofa, the Tip Top Table adds a splash of color to any room without weighing it down. While this sleek pedestal style is made from crystal clear acrylic, the top is in a bright hue that almost appears to be floating in thin air.
Miss K Soft Table Lamp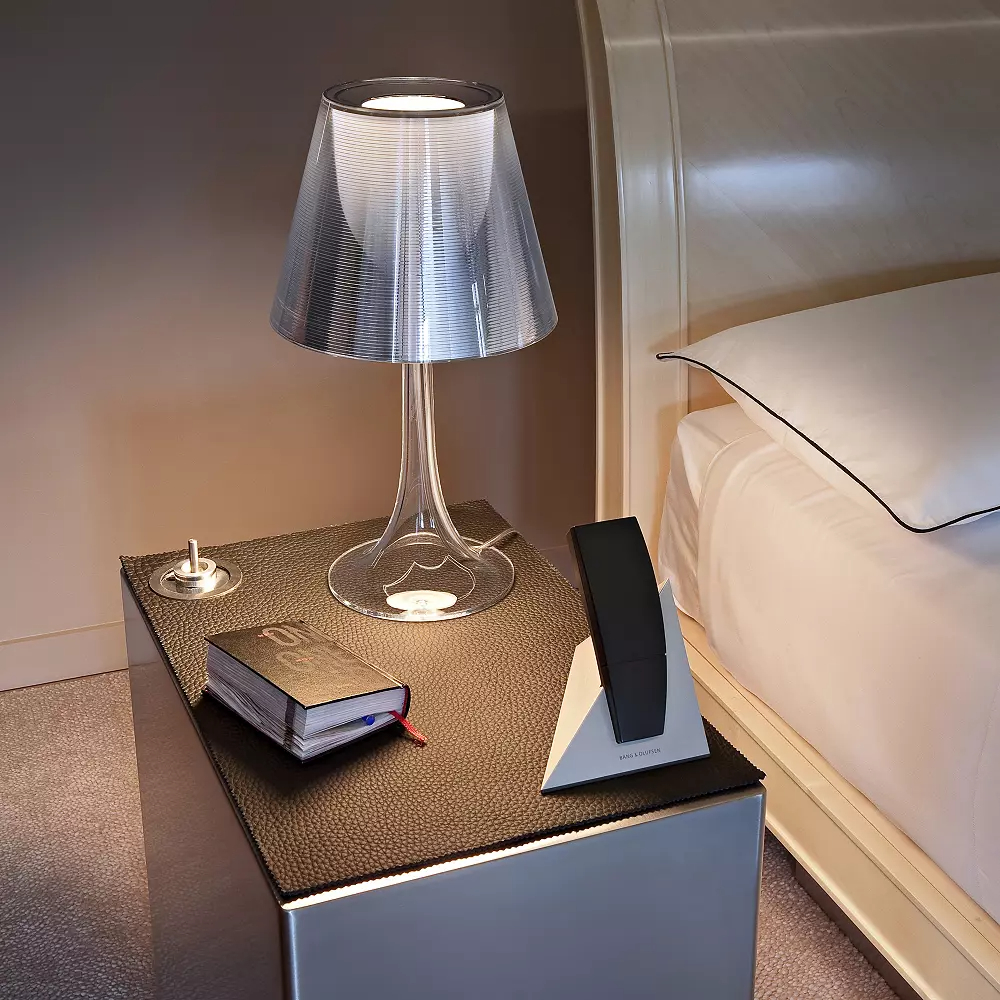 Keeping with the theme of acrylic, the Miss K Table Lamp features a fully transparent, injection-molded PMMA polymethacrylate base.
Juicy Salif Citrus-Squeezer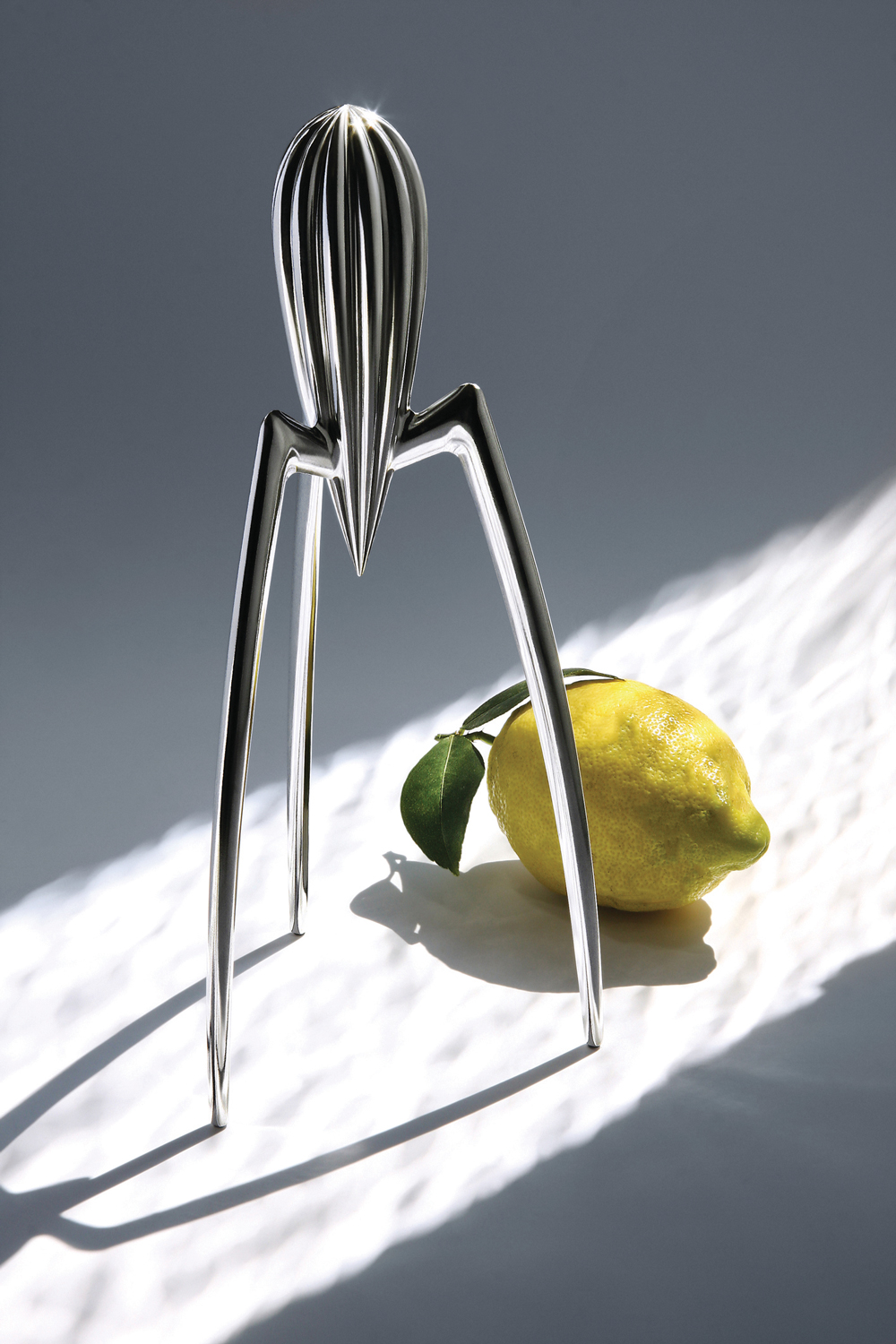 Designed in the late 1980s, the Juicy Salif Citrus-Squeezer is one of Starck's most recognizable designs and a signature piece for Alessi. You'll never squeeze orange juice the same.
Prince AHA Stool
The alluring shape of the Prince AHA Stool is reminiscent of an hourglass. Available in a soft array of pastel hues, this stool is flexible in its design: Use it as either a unique side table indoors or even outside.
Toy Chair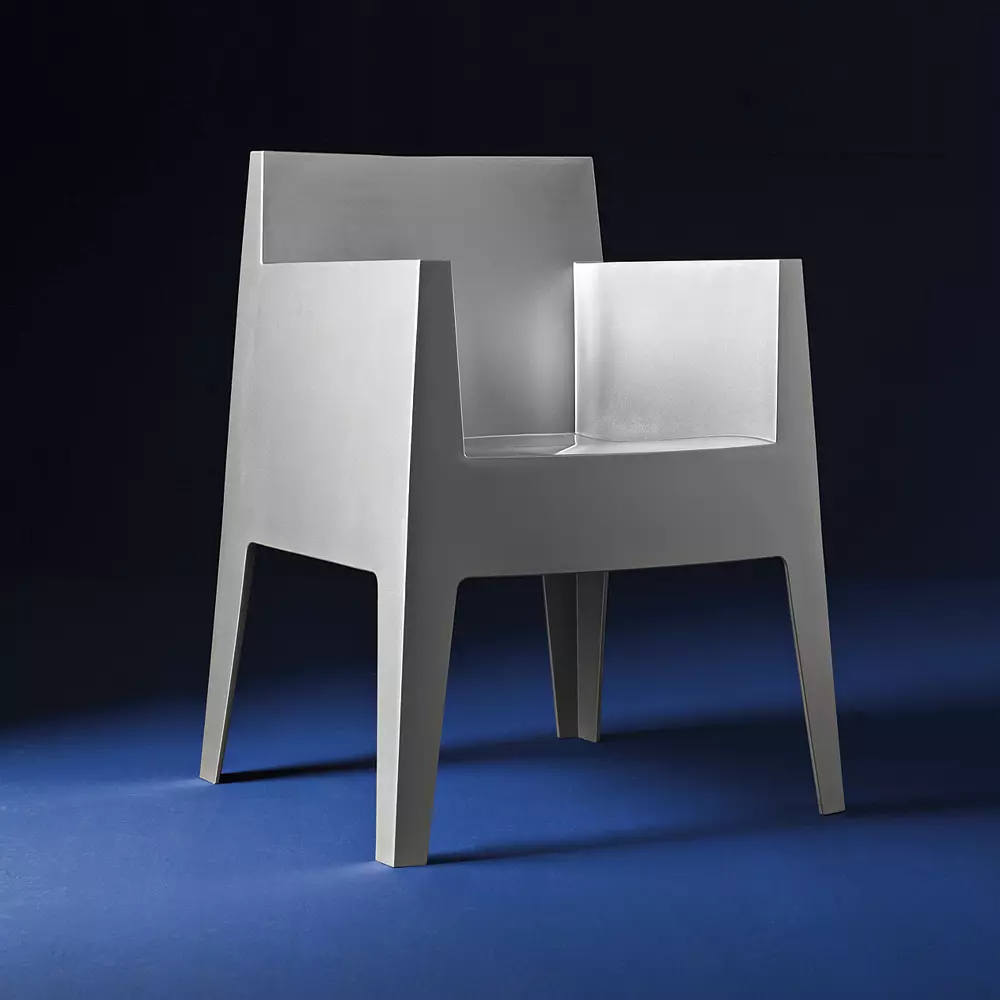 The Toy Chair comes in a set of four, so creating an instant seating area or having extra chairs on hand is a breeze. Its stacking design of up to 14 seats high makes storage easy as well as convenient.
Small Ghost Buster Night Table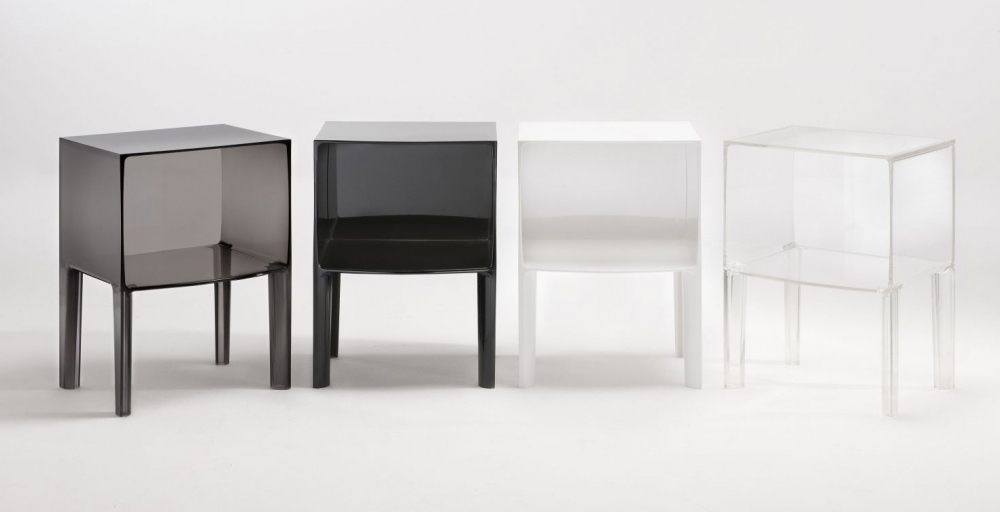 Because of its transparent construction, the Small Ghost Buster Night Table doesn't take up visual space. This nightstand has enough space for your necessities on top and to keep your last-reads within reach.
Masters Chair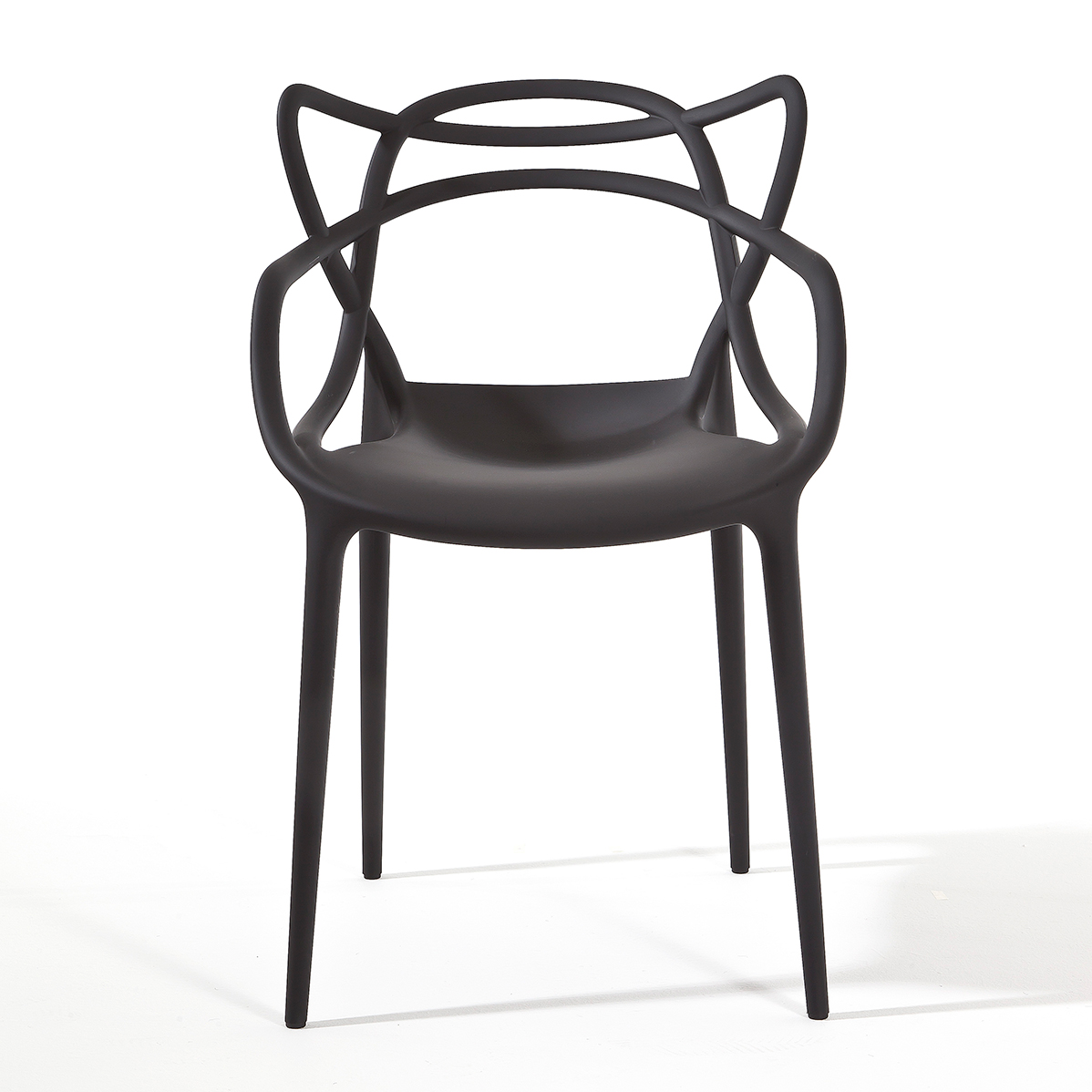 There's no doubt that the Masters Chair is a modern icon. Like a work of art, these chairs are an engaging and sinuous hybrid of a few classic modern chairs.
Bon Jour Unplugged LED Table Lamp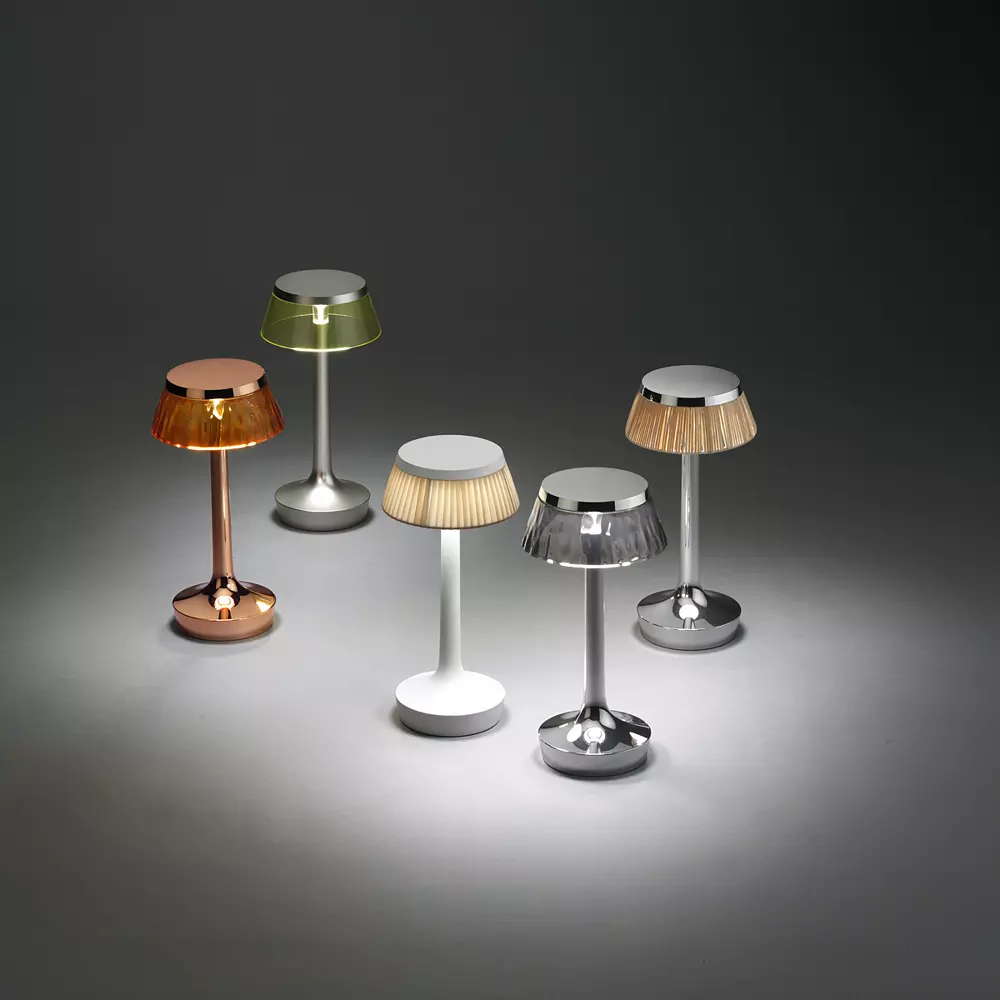 Modern and minimalist, the Bon Jour provides a bright and clean glow to the space around it. Cordless and portable, you can carry it around to where it's needed most, allowing the comforting glow to shine up to 6 hours on a single charge.
Gnomes Black and Gold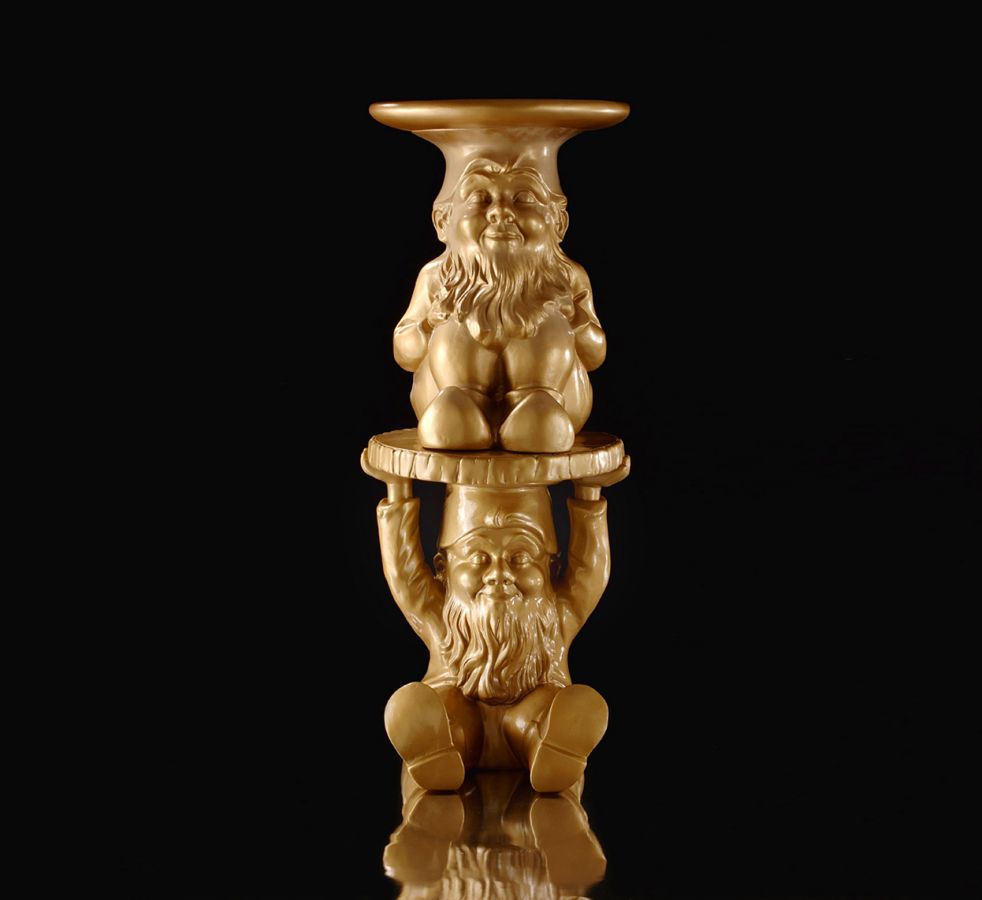 A quirky side table, Gnomes Black and Gold takes Starck's playful design and finishes it in a chic metallic gold or posh jet black.
Tic&Tac Wall Clock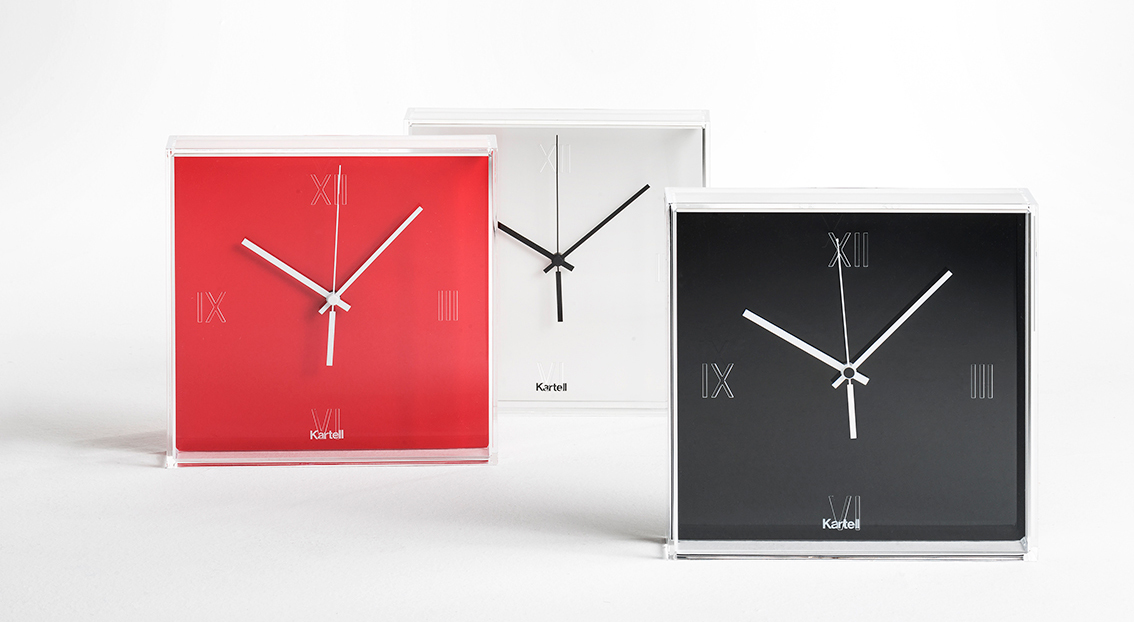 Kartell's first clock is a sophisticated modern take on a classic necessity. The sleek hands stand out on the background and are enclosed within an ABS case upon which Roman numerals are etched.
Bubble Club Sofa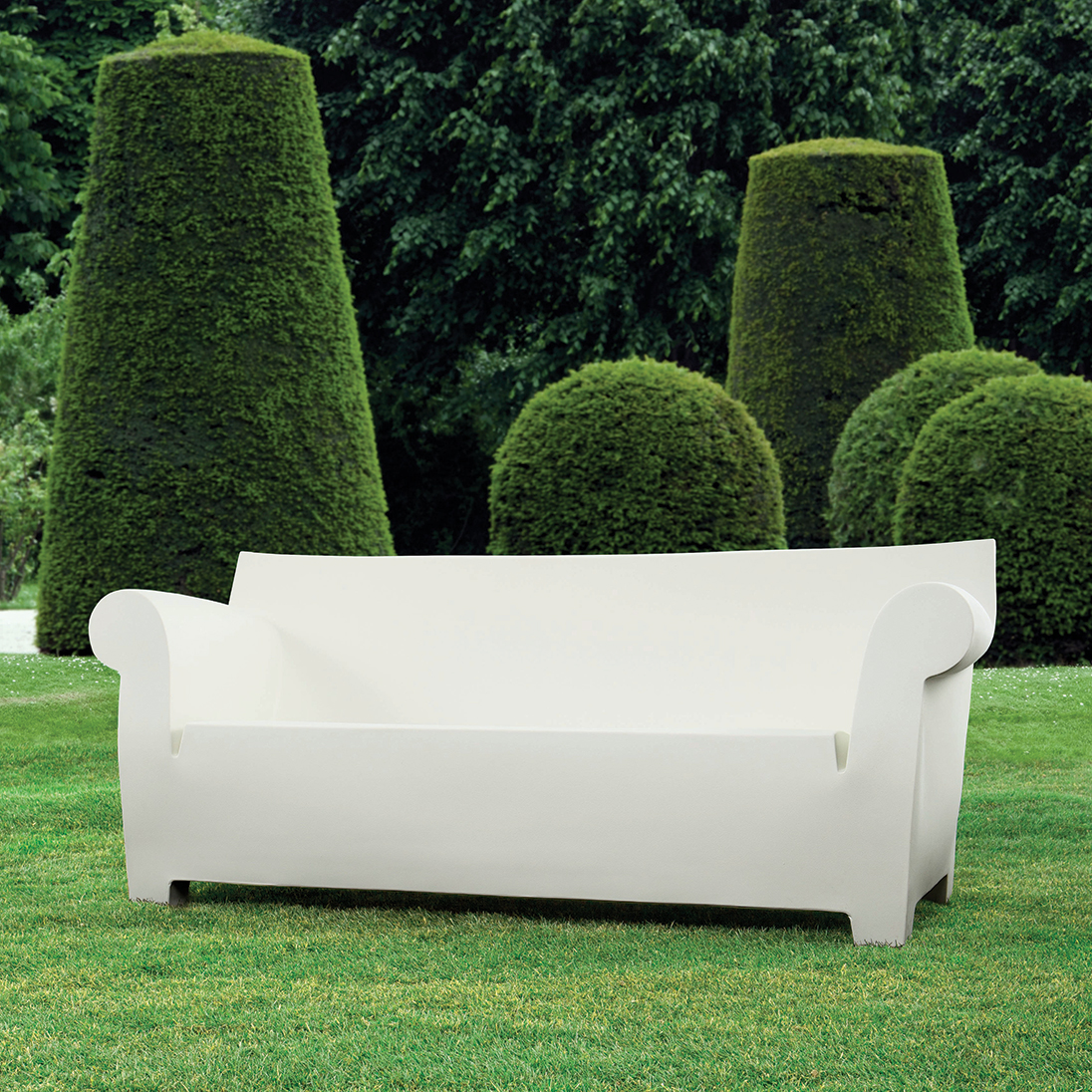 A sofa that's made entirely of plastic, the Bubble Club Sofa is an industrial twist on a traditional sofa. The soft contours of the armrests contrast nicely against the linear back, striking a balance between the two. While it looks great in any setting, the Bubble Club Sofa is ideal for outdoor use.
Mademoiselle Chairs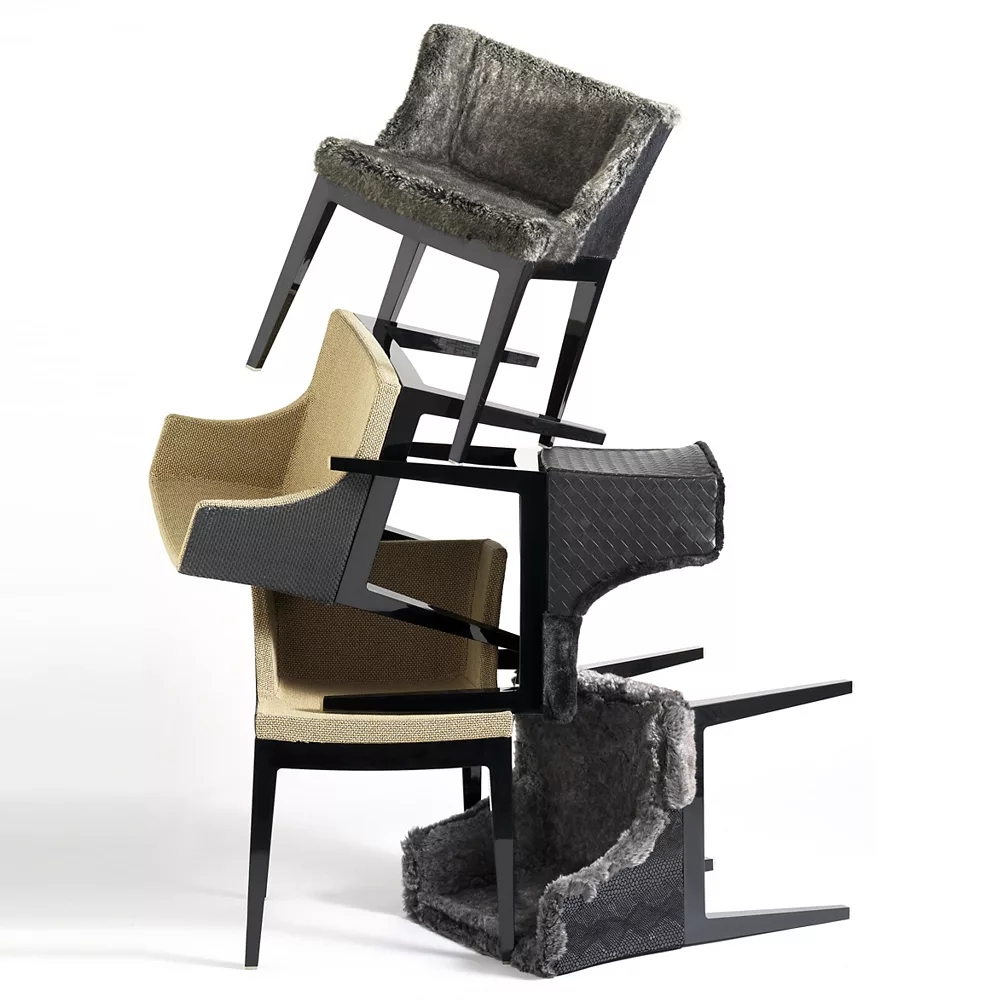 The elegant Mademoiselle Chair was already a highly covetable design. Then Starck went and collaborated with Lenny Kravitz on an updated version. Yes, that Lenny Kravitz.
A.I. Side Chair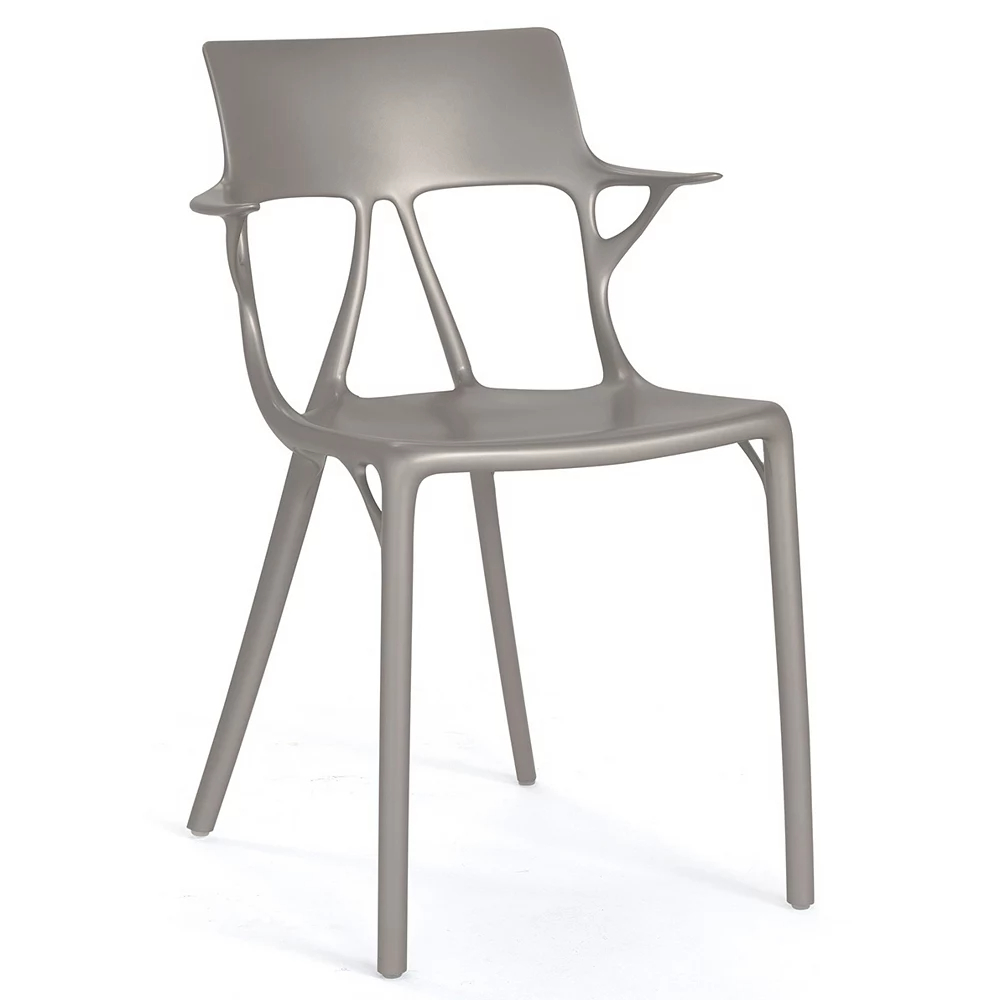 Starck logged three years' worth of chair design ideas into Autodesk software leading up to Kartell's 70th anniversary in 2019. The machine learned from these ideas and finally produced this chair design— which is Greenguard Certified and 100% recycled—compiling elements from many years of trial and error (much like his iconic Masters Chair).
Bibliotheque Nationale Floor Lamp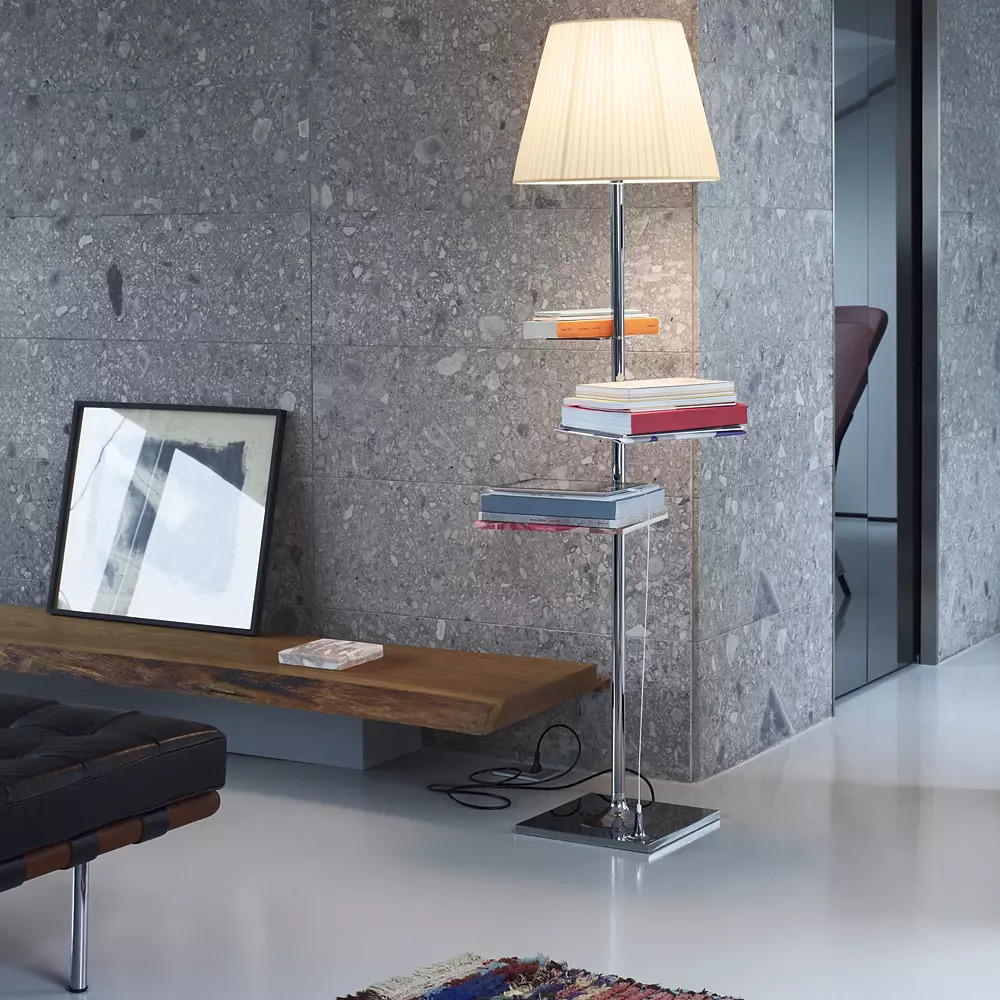 A lamp with more utility than just lighting the home, the Bibliotheque Nationale provides surfaces for a variety of objects such as books, wallet and keys, and your phone (which can be charged with a handy USB port.)
Masters Stool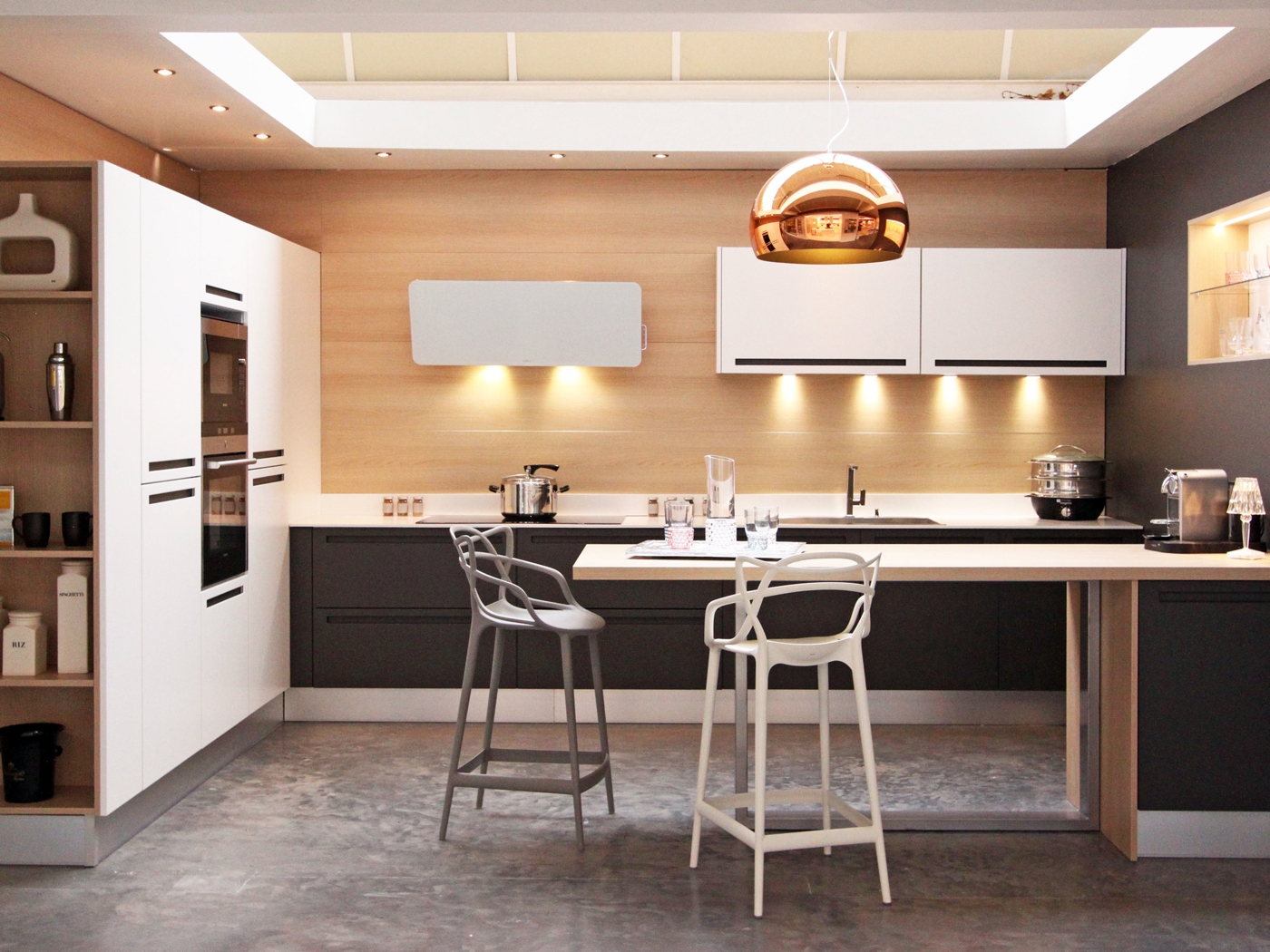 The Masters Stool turns one of Philippe Starck's most iconic chairs into a statement stool. Lightweight and comfortable, its elegant style is available in both bar and counter heights.
Romeo Moon S1 Pendant Light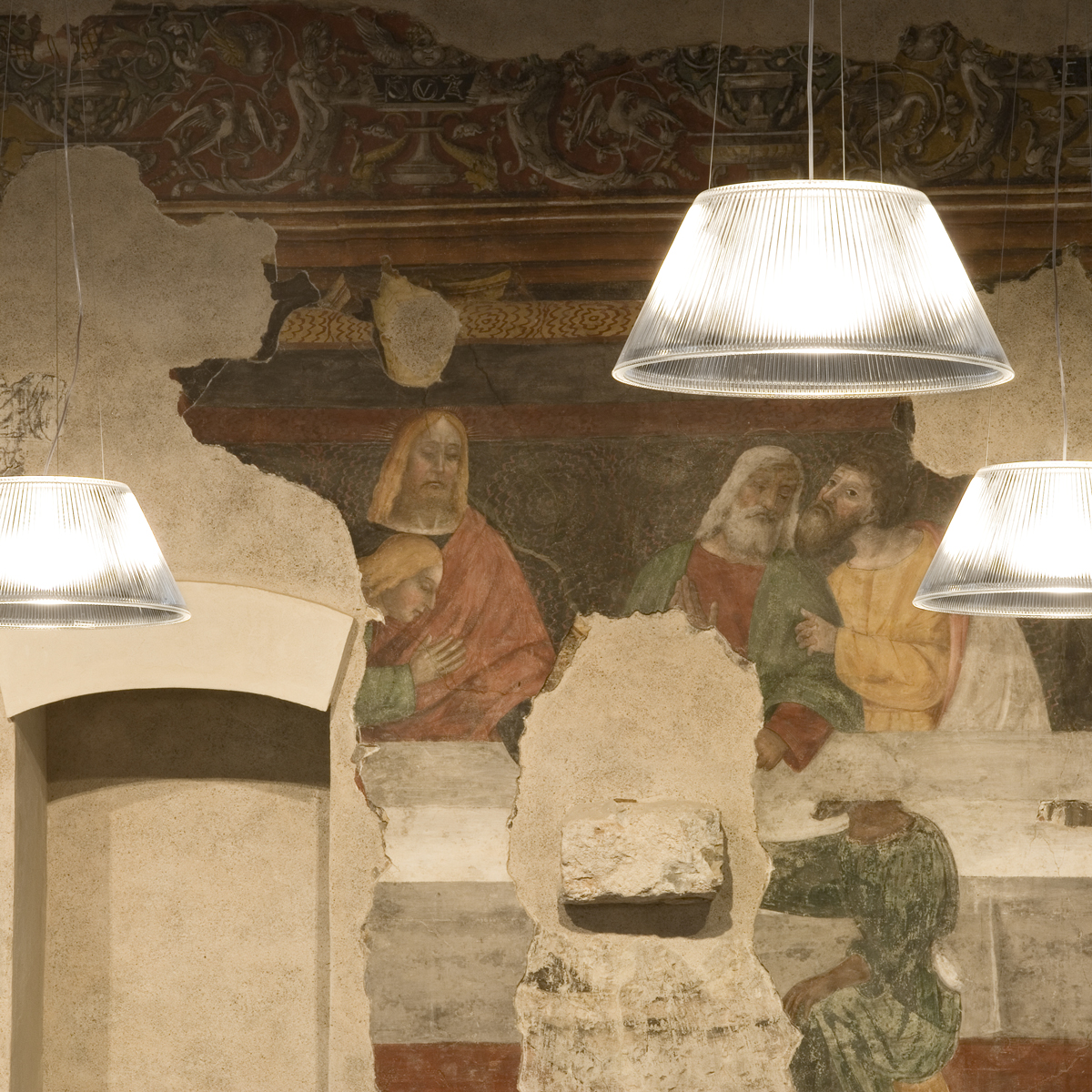 While it may look like a traditional lampshade, the Romeo Moon S1 Pendant Light is actually a pressed clear glass shade. Inside is an acid-etched pressed borosilicate glass internal diffuser, which gives off glare-free light.
Charles Ghost Stool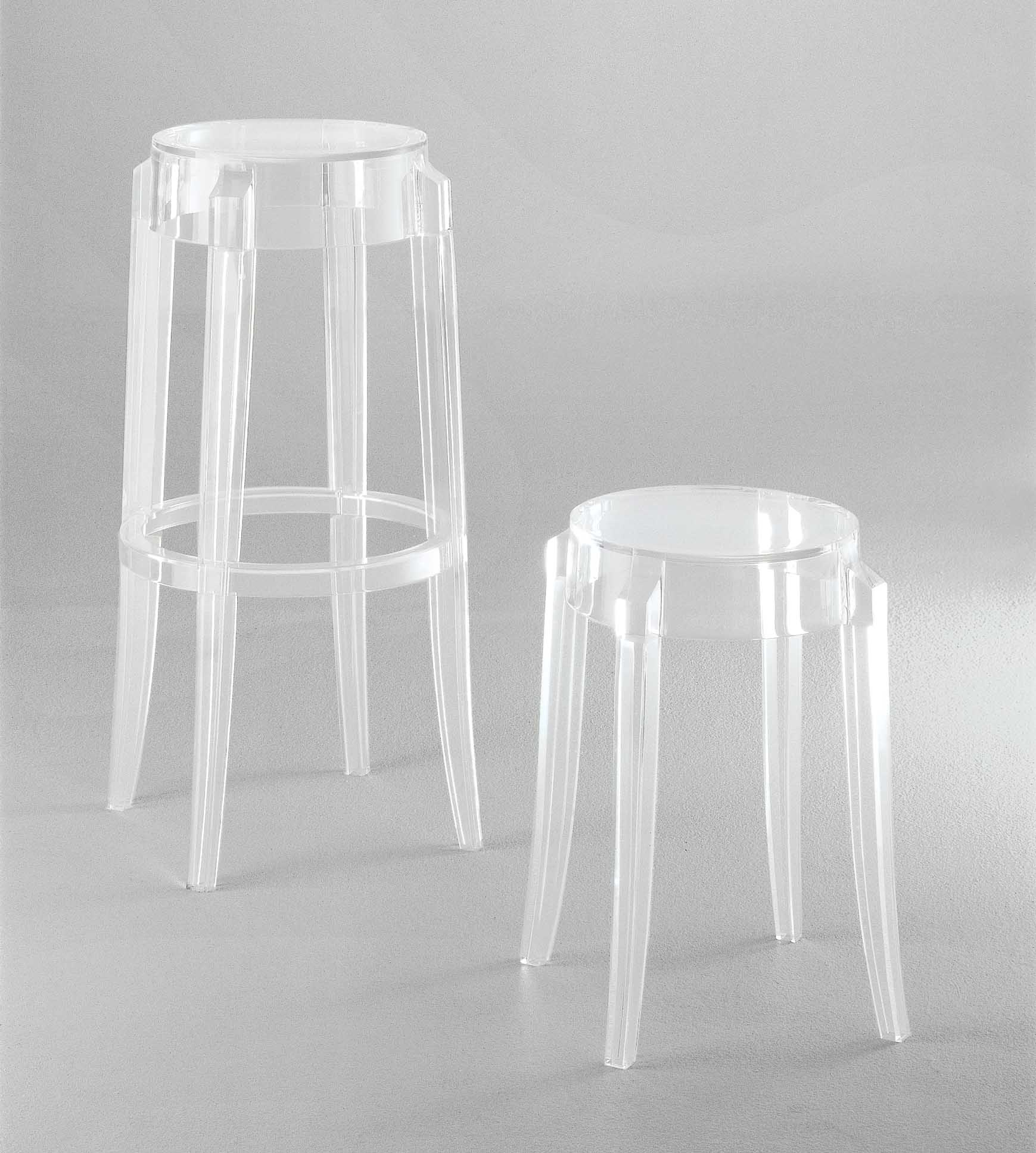 Recalling the elegant shape of the chairs of the 1800s, the Charles Ghost Stool is a modern interpretation. A transparent monobloc in polycarbonate, this stool is formed from a single plastic injection mold, making it sturdy and practically indestructible.
---
We could go on, but we'll stop here for now—though there's no telling how many more iconic designs Philippe Starck will create in the years to come.