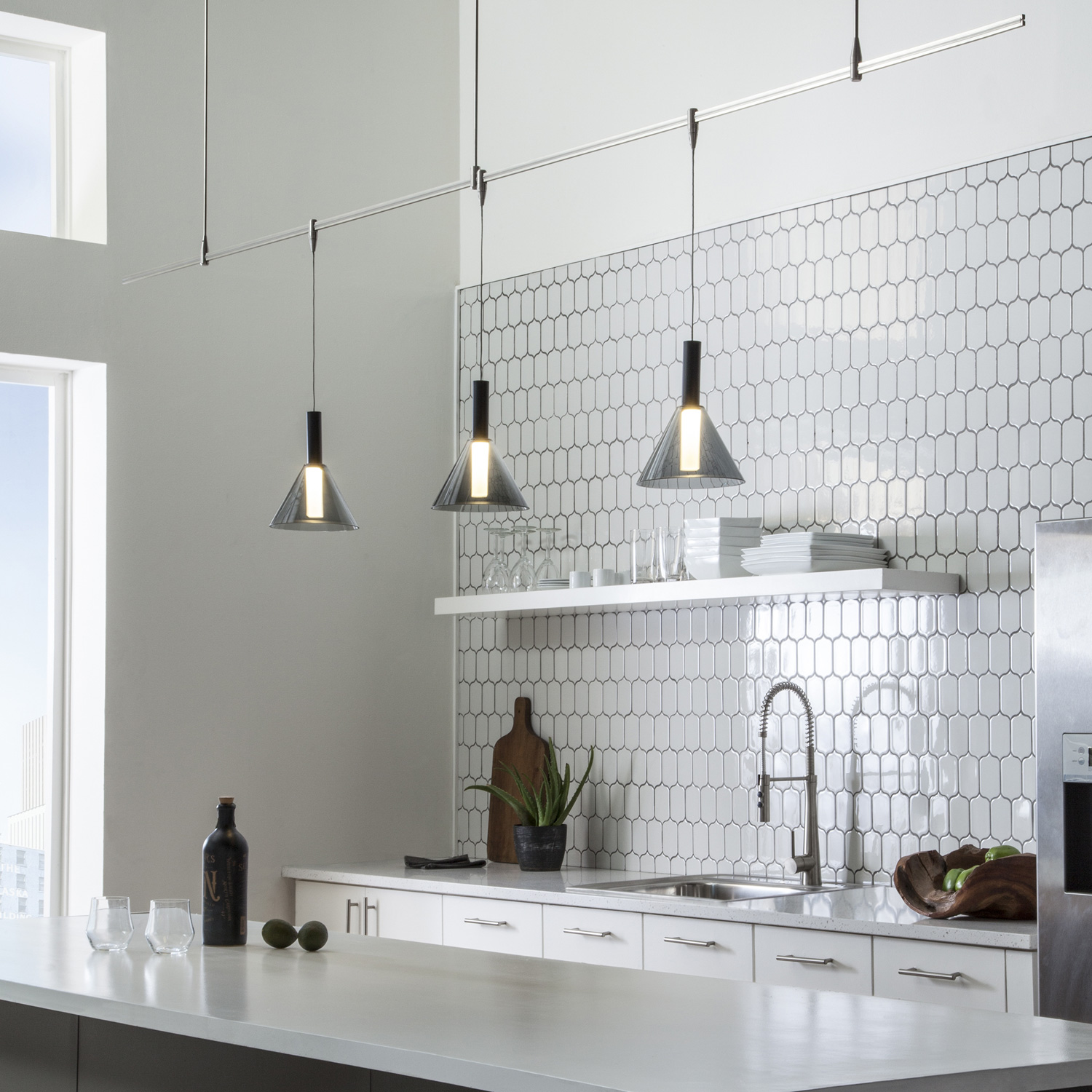 The kitchen island is one of the hardest-working and most versatile spots in a home, employed for food prep, cooking and family time. Lighting over the kitchen island not only adds a visual element to your kitchen but provides a key layer to the functionality of the space.
Select lighting that will complement the range of functions performed here, from chopping vegetables to reading recipes, to entertaining and even homework. An optimal lighting plan provides the ability to control brightness for these various tasks while enhancing the overall design and providing visual cues about the central importance of this space in the kitchen. Dimmers are helpful to adjust for the time of day.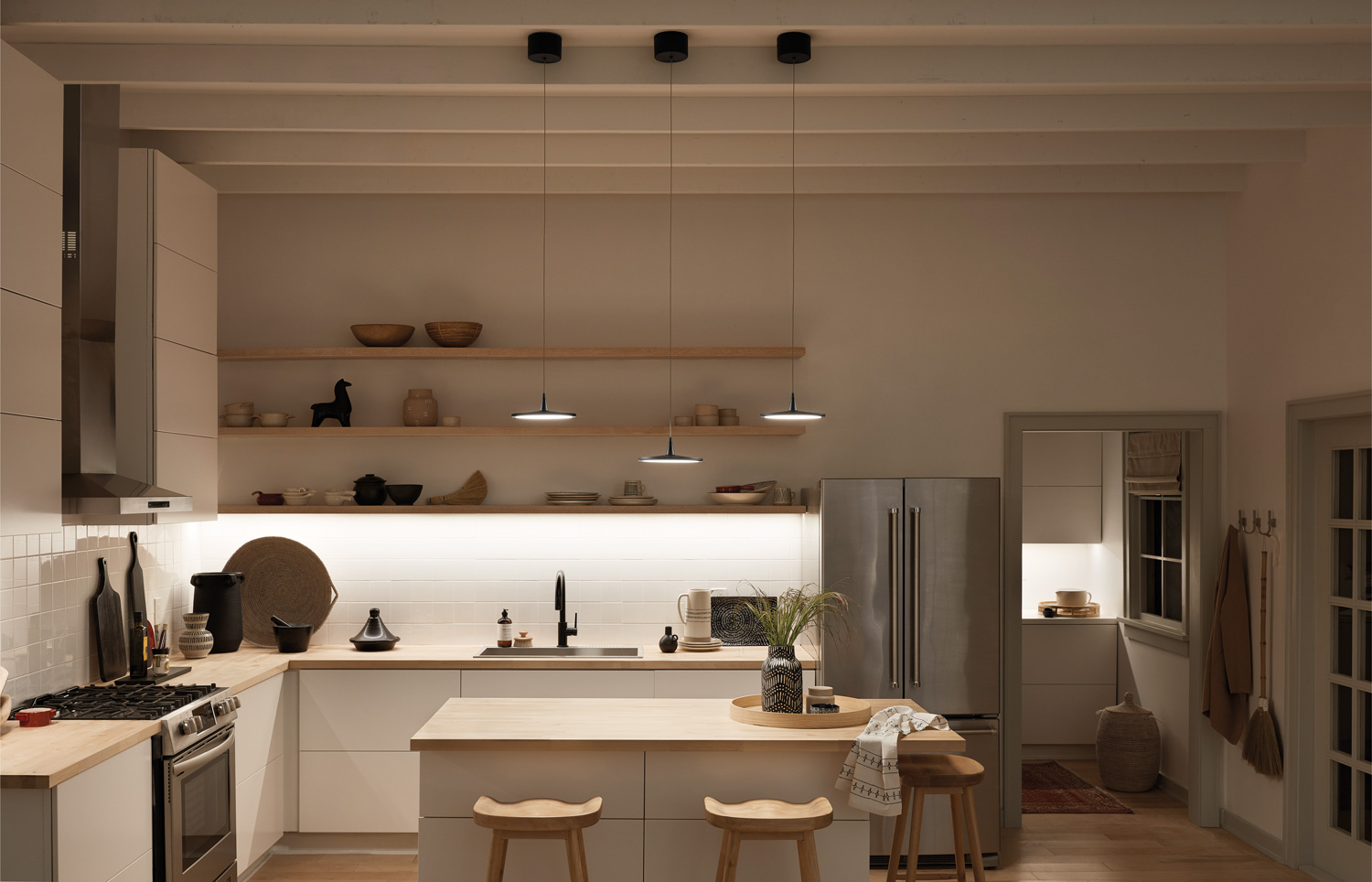 What is the best lighting for kitchen islands?
Pendants fit the bill for task and decorative needs, but people often go too small with them. Consider using two matching pendants rather than one and a larger size to achieve a more upscale look. Clusters of smaller pendants—arranged in either a traditional line or clustered at various hanging heights—can create an impressive display when scaled for the island.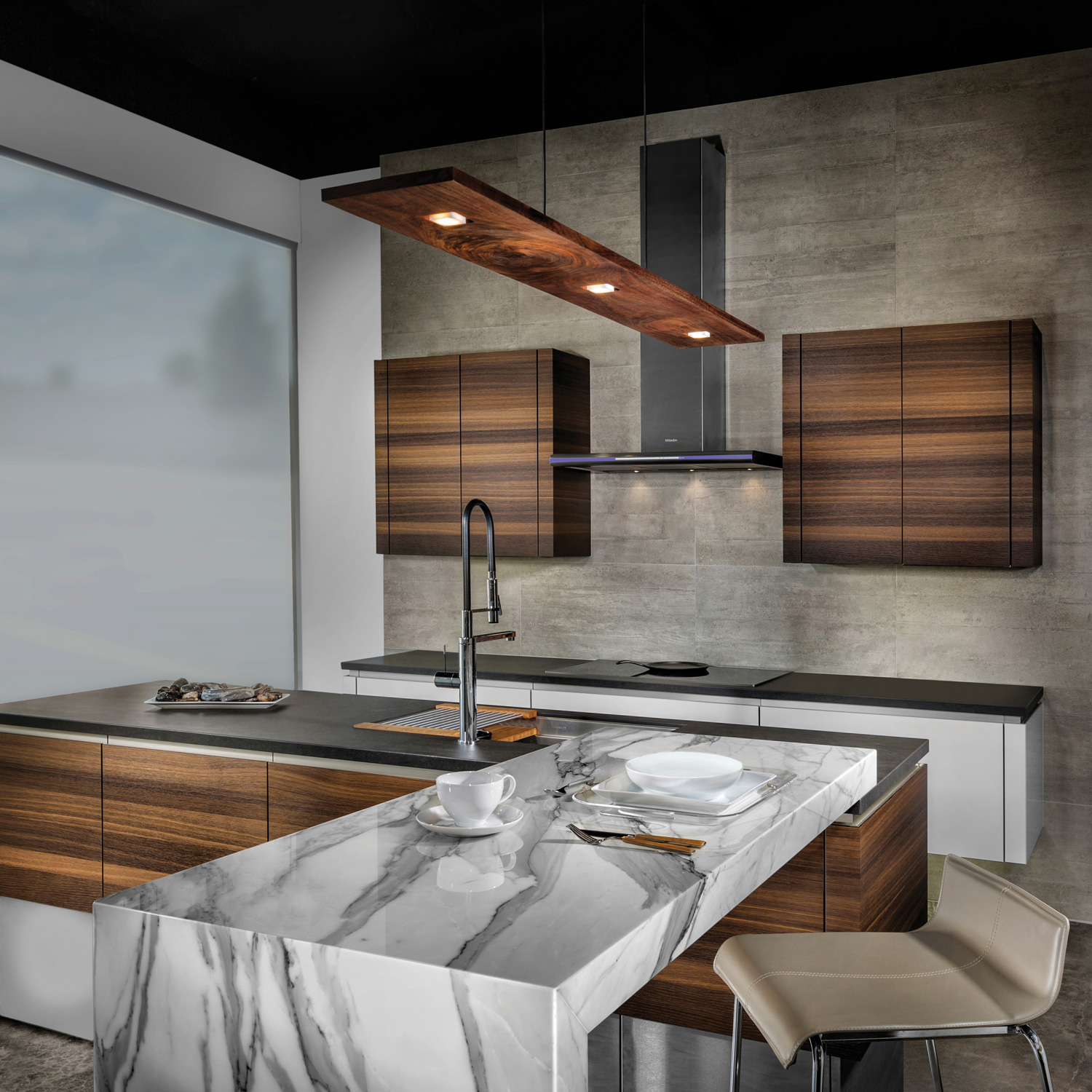 Linear lighting over a large or long kitchen island
For longer kitchen islands and large kitchen islands with deeper counters, you can try one or more large and linear chandeliers. Another approach is to use a cluster of pendant lights, either pre-configured as a multi-light or hung separately.
Recessed lighting over a kitchen island
If you don't want anything hanging over your island, recessed lighting works perfectly. It offers a more concealed light source while maintaining the appropriate illumination for all tasks.
However, it's good to think of your lighting plan three-dimensionally, and ways to layer it. Recessed lighting will provide continuous illumination across the kitchen while helping to highlight any decorative fixtures over the island. If the pendants are shiny, complementing them with recessed lighting will help show off the design.
LEDs for kitchen island lighting
We're partial to LEDs, and with the technology providing directional illumination and higher lumen output, decorative chandeliers and pendants can now be utilized over the kitchen island for task lighting.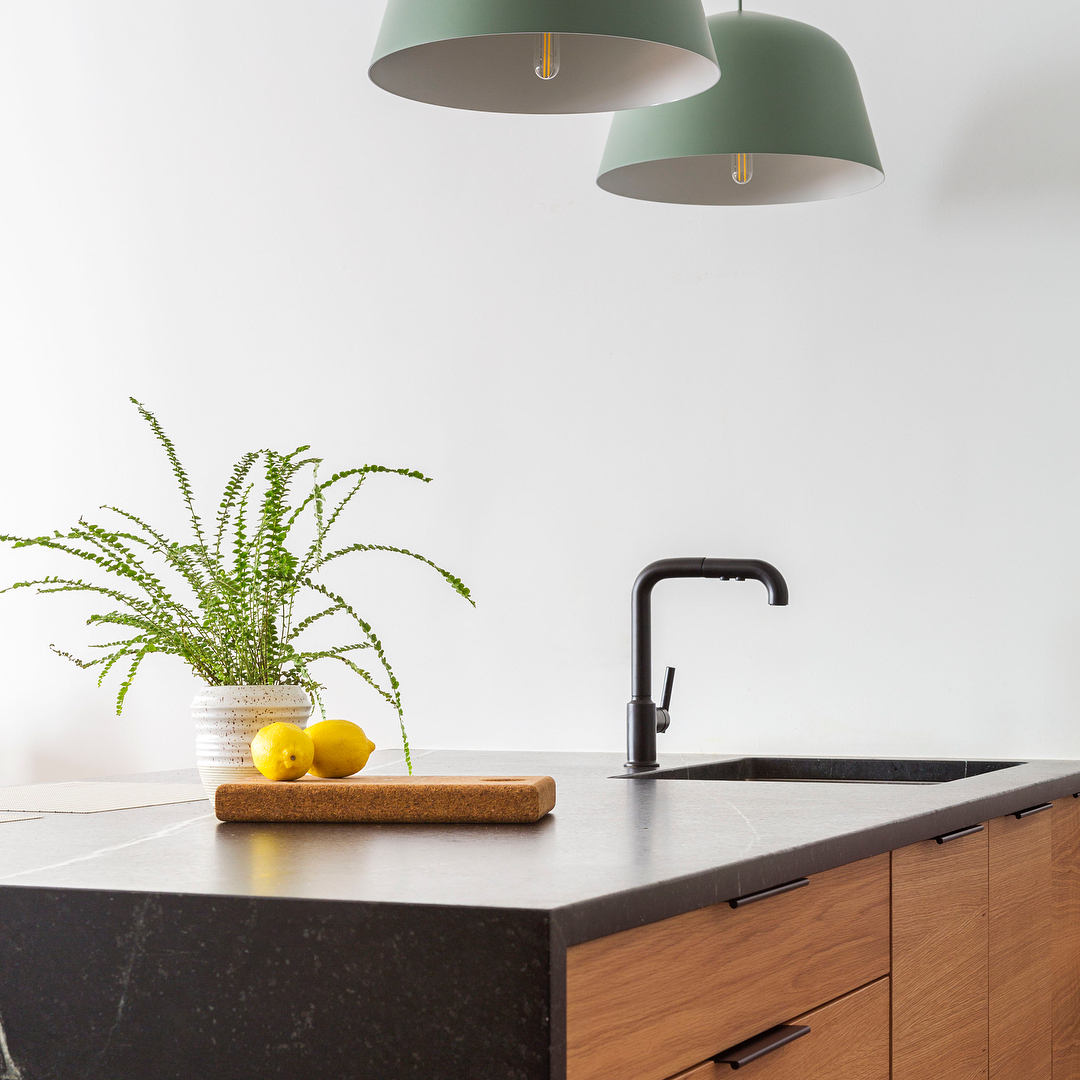 What height to hang kitchen island lighting and where do you position it?
The rule of thumb is to suspend a hanging light 28 to 34 inches above a kitchen island. As for positioning, centering the lighting is most common and offers even light distribution. If it's not centered you must be sure you have adequate lighting on the surface from other luminaires.
How much wattage, brightness and warmth is optimal for kitchen island lighting? 
LED luminaires are the most effective as they keep wattage at a minimum while delivering the high-lumen output needed for task lighting. As a point of comparison, 50 incandescent watts is comparable to around 800 lumens of unshielded light from LEDs.
For a typical kitchen, you would go with a warmer color temperature such as 2700K to 3500K, as this will create a more welcoming feel. If you have warm wood tones in your kitchen, go lower; for cooler colors, pick a bulb that's higher in that range.
Equal parts decorative and functional, kitchen island lighting is a key design element of any kitchen. Choosing the right fixture(s) will make your kitchen ready for any task, any meal and any guest.