The Moooi Zio Lounge Chair is strong, soft and supportive; the perfect piece in which to sit back and relax for as long as you need. The frame is made out of solid oak, while the seat and back cushions come in a wide array of fabrics to coordinate with pretty much any color scheme you may have in your living room. Designed by Marcel Wanders.
Moooi creates modern pendant lighting, lamps, and a unique array of suspension lighting. Founded by Marcel Wanders and first presented in 2001, Moooi creates products that satisfy the customers desire for individual style, and features designers such as Ross Lovegrove and Erwin Olaf.
The Zio Lounge Chair is available with the following:
Details:
Composition option features Cinnamon stain on the legs and underneath arms; White Wash stain is just on the top surface of the arms.
Boucle: 43% cotton/28% polyacrylonitrile/14% polyamide/12% viscose/3% polyester
Faux: 100% polyester
Macchedil Grezzo: 47% cotton/20% viscose/18% polyester/8% linen/5% polycarbonate
Macchedil Sottile: 49% viscose/24% polyester/21% linen/6% cotton
Manga: 29% polyester/71% cotton
Oray: 8% cotton/38% viscose/15% polyester/39% linen
Designed by Marcel Wanders in 2013
Fabric: Multiple fabric compositions
Frame Material: Solid oak
Made In The Netherlands
Options:
Color: Anthracite Macchedil Grezzo, Anthracite Macchedil Sottile, Aqua Oray, Black Faux, Black Indigo Macchedil Grezzo, Black Indigo Macchedil Sottile, Black White Boucle, Blue Boucle, Blue Grey Macchedil Grezzo, Blue Grey Macchedil Sottile, Blue Manga, Brown Boucle, Brown Faux, Brown Manga, Cappuchino Macchedil Grezzo, Cappuchino Macchedil Sottile, Chestnut Oray, Copper Oray, Cream Oray, Dark Gull Oray, Dark Oray, Deepblue Macchedil Grezzo, Deepblue Macchedil Sottile, Dusk Oray, Flamboyant Oray, Gravel Oray, Green Manga, Grey Grey Macchedil Grezzo, Grey Grey Macchedil Sottile, Grey Manga, Griffin Oray, Indigo Oray, Light Brown Macchedil Grezzo, Light Brown Macchedil Sottile, Light Grey Macchedil Grezzo, Light Grey Macchedil Sottile, Metal Oray, Mineral Oray, Ocean Oray, Ochre Oray, Offwhite Macchedil Grezzo, Offwhite Macchedil Sottile, Oil Oray, Peyote Oray, Pinkish Macchedil Grezzo, Pinkish Macchedil Sottile, Rainbow Boucle, Rock Oray, Rust Oray, Sand Oray
Finish: Cinnamon, Composition, White Wash
Dimensions:
Item: Width 30.3", Height 29.9", Depth 33.5", Seat Height 15.7"
Manufacturer IDs: view
PZIOLOUNI-M-MACCHEDILSOTTILE-BLACKINDIGO PZIOLOUNI-S-MACCHEDILSOTTILE-BLACKINDIGO PZIOLOUNI-W-MACCHEDILSOTTILE-BLACKINDIGO PZIOLOUNI-M-MACCHEDILSOTTILE-PINKISH PZIOLOUNI-S-MACCHEDILSOTTILE-PINKISH PZIOLOUNI-W-MACCHEDILSOTTILE-PINKISH PZIOLOUNI-M-MACCHEDILSOTTILE-OFFWHITE PZIOLOUNI-S-MACCHEDILSOTTILE-OFFWHITE PZIOLOUNI-W-MACCHEDILSOTTILE-OFFWHITE PZIOLOUNI-M-MACCHEDILSOTTILE-LIGHTGREY PZIOLOUNI-S-MACCHEDILSOTTILE-LIGHTGREY PZIOLOUNI-W-MACCHEDILSOTTILE-LIGHTGREY PZIOLOUNI-M-MACCHEDILSOTTILE-LIGHTBROWN PZIOLOUNI-S-MACCHEDILSOTTILE-LIGHTBROWN PZIOLOUNI-W-MACCHEDILSOTTILE-LIGHTBROWN PZIOLOUNI-M-MACCHEDILSOTTILE-GREYGREY PZIOLOUNI-S-MACCHEDILSOTTILE-GREYGREY PZIOLOUNI-W-MACCHEDILSOTTILE-GREYGREY PZIOLOUNI-M-MACCHEDILSOTTILE-ANTHRACITE PZIOLOUNI-S-MACCHEDILSOTTILE-ANTHRACITE PZIOLOUNI-W-MACCHEDILSOTTILE-ANTHRACITE PZIOLOUNI-M-MACCHEDILSOTTILE-BLUEGREY PZIOLOUNI-S-MACCHEDILSOTTILE-BLUEGREY PZIOLOUNI-W-MACCHEDILSOTTILE-BLUEGREY PZIOLOUNI-M-MACCHEDILSOTTILE-CAPPUCHINO PZIOLOUNI-S-MACCHEDILSOTTILE-CAPPUCHINO PZIOLOUNI-W-MACCHEDILSOTTILE-CAPPUCHINO PZIOLOUNI-M-MACCHEDILSOTTILE-DEEPBLUE PZIOLOUNI-S-MACCHEDILSOTTILE-DEEPBLUE PZIOLOUNI-W-MACCHEDILSOTTILE-DEEPBLUE PZIOLOUNI-M-MACCHEDILGREZZO-BLACKINDIGO PZIOLOUNI-S-MACCHEDILGREZZO-BLACKINDIGO PZIOLOUNI-W-MACCHEDILGREZZO-BLACKINDIGO PZIOLOUNI-M-MACCHEDILGREZZO-PINKISH PZIOLOUNI-S-MACCHEDILGREZZO-PINKISH PZIOLOUNI-W-MACCHEDILGREZZO-PINKISH PZIOLOUNI-M-MACCHEDILGREZZO-OFFWHITE PZIOLOUNI-S-MACCHEDILGREZZO-OFFWHITE PZIOLOUNI-W-MACCHEDILGREZZO-OFFWHITE PZIOLOUNI-M-MACCHEDILGREZZO-LIGHTBROWN PZIOLOUNI-S-MACCHEDILGREZZO-LIGHTGREY PZIOLOUNI-W-MACCHEDILGREZZO-LIGHTGREY PZIOLOUNI-M-MACCHEDILGREZZO-LIGHTBROWN PZIOLOUNI-S-MACCHEDILGREZZO-LIGHTBROWN PZIOLOUNI-W-MACCHEDILGREZZO-LIGHTBROWN PZIOLOUNI-M-MACCHEDILGREZZO-GREYGREY PZIOLOUNI-S-MACCHEDILGREZZO-GREYGREY PZIOLOUNI-W-MACCHEDILGREZZO-GREYGREY PZIOLOUNI-M-MACCHEDILGREZZO-ANTHRACITE PZIOLOUNI-S-MACCHEDILGREZZO-ANTHRACITE PZIOLOUNI-W-MACCHEDILGREZZO-ANTHRACITE PZIOLOUNI-M-MACCHEDILGREZZO-BLUEGREY PZIOLOUNI-S-MACCHEDILGREZZO-BLUEGREY PZIOLOUNI-W-MACCHEDILGREZZO-BLUEGREY PZIOLOUNI-M-MACCHEDILGREZZO-CAPPUCHINO PZIOLOUNI-S-MACCHEDILGREZZO-CAPPUCHINO PZIOLOUNI-W-MACCHEDILGREZZO-CAPPUCHINO PZIOLOUNI-M-MACCHEDILGREZZO-DEEPBLUE PZIOLOUNI-S-MACCHEDILGREZZO-DEEPBLUE PZIOLOUNI-W-MACCHEDILGREZZO-DEEPBLUE PZIOLOUNII-M-ORAY-CREAM PZIOLOUNII-S-ORAY-CREAM PZIOLOUNII-W-ORAY-CREAM PZIOLOUNII-M-ORAY-SAND PZIOLOUNII-S-ORAY-SAND PZIOLOUNII-W-ORAY-SAND PZIOLOUNII-M-ORAY-ROCK PZIOLOUNII-S-ORAY-ROCK PZIOLOUNII-W-ORAY-ROCK PZIOLOUNII-M-ORAY-MINERAL PZIOLOUNII-S-ORAY-MINERAL PZIOLOUNII-W-ORAY-MINERAL PZIOLOUNII-M-ORAY-GRAVEL PZIOLOUNII-S-ORAY-GRAVEL PZIOLOUNII-W-ORAY-GRAVEL PZIOLOUNII-M-ORAY-DARKGULL PZIOLOUNII-S-ORAY-DARKGULL PZIOLOUNII-W-ORAY-DARKGULL PZIOLOUNII-M-ORAY-COPPER PZIOLOUNII-S-ORAY-COPPER PZIOLOUNII-W-ORAY-COPPER PZIOLOUNII-M-ORAY-RUST PZIOLOUNII-S-ORAY-RUST PZIOLOUNII-W-ORAY-RUST PZIOLOUNII-M-ORAY-FLAMBOYANT PZIOLOUNII-S-ORAY-FLAMBOYANT PZIOLOUNII-W-ORAY-FLAMBOYANT PZIOLOUNII-M-ORAY-OIL PZIOLOUNII-S-ORAY-OIL PZIOLOUNII-W-ORAY-OIL PZIOLOUNII-M-ORAY-AQUA PZIOLOUNII-S-ORAY-AQUA PZIOLOUNII-W-ORAY-AQUA PZIOLOUNII-M-ORAY-PEYOTE PZIOLOUNII-S-ORAY-PEYOTE PZIOLOUNII-W-ORAY-PEYOTE PZIOLOUNII-M-ORAY-OCEAN PZIOLOUNII-S-ORAY-OCEAN PZIOLOUNII-W-ORAY-OCEAN PZIOLOUNII-M-ORAY-METAL PZIOLOUNII-S-ORAY-METAL PZIOLOUNII-W-ORAY-METAL PZIOLOUNII-M-ORAY-GRIFFIN PZIOLOUNII-S-ORAY-GRIFFIN PZIOLOUNII-W-ORAY-GRIFFIN PZIOLOUNII-M-ORAY-DUSK PZIOLOUNII-S-ORAY-DUSK PZIOLOUNII-W-ORAY-DUSK PZIOLOUNII-M-ORAY-CHESTNUT PZIOLOUNII-S-ORAY-CHESTNUT PZIOLOUNII-W-ORAY-CHESTNUT PZIOLOUNII-M-ORAY-DARK PZIOLOUNII-S-ORAY-DARK PZIOLOUNII-W-ORAY-DARK PZIOLOUNII-M-ORAY-INDIGO PZIOLOUNII-S-ORAY-INDIGO PZIOLOUNII-W-ORAY-INDIGO PZIOLOUNII-M-ORAY-OCHRE PZIOLOUNII-S-ORAY-OCHRE PZIOLOUNII-W-ORAY-OCHRE PZIOLOUNII-M-ABBRACCI-BLACK PZIOLOUNII-S-ABBRACCI-BLACK PZIOLOUNII-W-ABBRACCI-BLACK PZIOLOUNII-M-ABBRACCI-BROWN PZIOLOUNII-S-ABBRACCI-BROWN PZIOLOUNII-W-ABBRACCI-BROWN PZIOLOUNIII-M-BOUCLE-BLACK/WHITE PZIOLOUNIII-S-BOUCLE-BLACK/WHITE PZIOLOUNIII-W-BOUCLE-BLACK/WHITE PZIOLOUNIII-M-BOUCLE-RAINBOW PZIOLOUNIII-S-BOUCLE-RAINBOW PZIOLOUNIII-W-BOUCLE-RAINBOW PZIOLOUNIII-M-BOUCLE-BROWN PZIOLOUNIII-S-BOUCLE-BROWN PZIOLOUNIII-W-BOUCLE-BROWN PZIOLOUNIII-M-BOUCLE-BLUE PZIOLOUNIII-S-BOUCLE-BLUE PZIOLOUNIII-W-BOUCLE-BLUE PZIOLOUNII-M-MANGA-BLUE PZIOLOUNII-W-MANGA-BLUE PZIOLOUNII-S-MANGA-BLUE PZIOLOUNII-M-MANGA-GREEN PZIOLOUNII-W-MANGA-GREEN PZIOLOUNII-S-MANGA-GREEN PZIOLOUNII-M-MANGA-GREY PZIOLOUNII-W-MANGA-GREY PZIOLOUNII-S-MANGA-GREY PZIOLOUNII-M-MANGA-BROWN PZIOLOUNII-W-MANGA-BROWN PZIOLOUNII-S-MANGA-BROWN
California Residents: Prop 65 regulations
Related Searches and Products
Related Products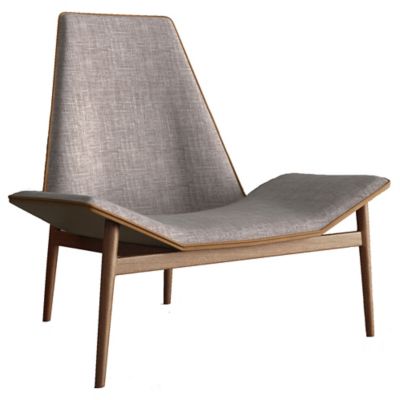 Modern in style but also features an elegant ...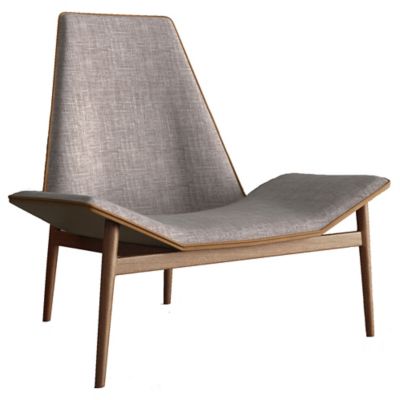 Description:
Modern in style but also features an elegant design appearance. The Modloft Kent Lounge Chair keeps a minimalist aesthetic with geometric angles and silhouette. Its solid wood frame is finished in a handsome Teak, which contrasts gracefully with a combination ...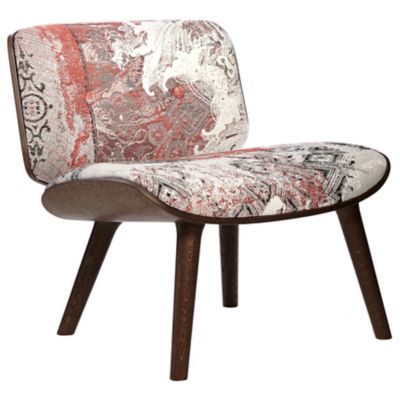 You will feel more than safe relaxing in ...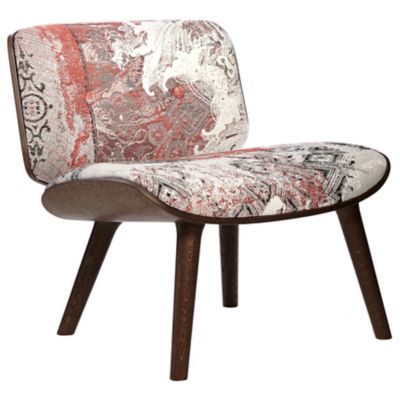 Description:
You will feel more than safe relaxing in the Moooi Nut Lounge Chair. The chair gets its sense of protective comfort from its oak veneer seat and back, which curve upward and inward, respectively, to create a warm, nest-like embrace. ...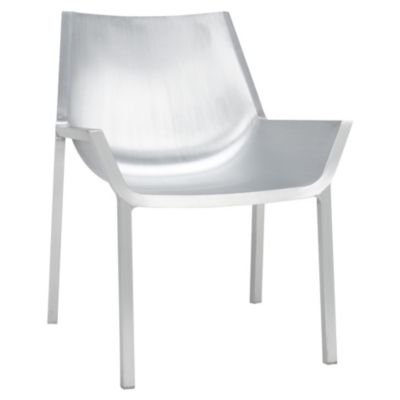 Expand your home décor with seating that goes ...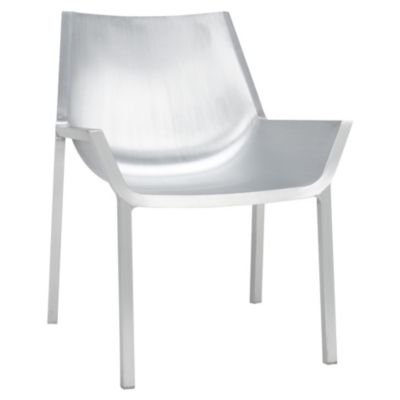 Description:
Expand your home décor with seating that goes the distance: the Sezz Lounge Chair by Emeco. Featuring handsome brushed aluminum construction, this stylish piece is comfortably contoured and boasts all-weather resiliency for use indoors or out. The chair fits seamlessly ...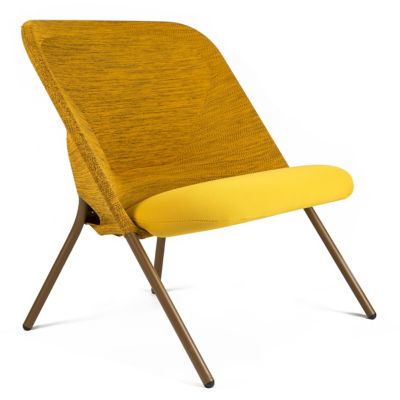 Uniquely designed, the Shift Lounge Chair is a ...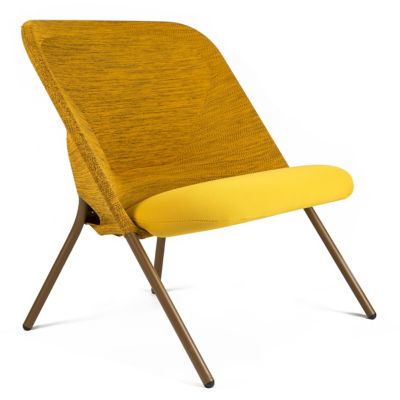 Description:
Uniquely designed, the Shift Lounge Chair is a foldable chair that makes a bold statement. Available in 3 vibrant colors, the foldable chair's back is covered with a knitted polyester fabric. Equipped with a foamed seat and a powder-coated steel ...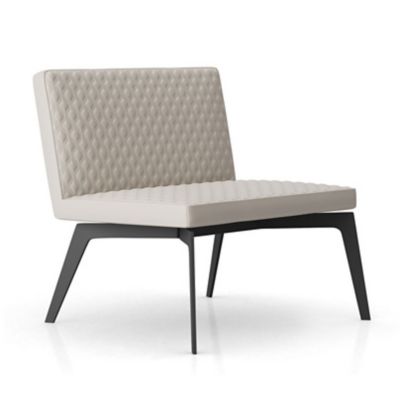 Sit back and relax into the soft cushions ...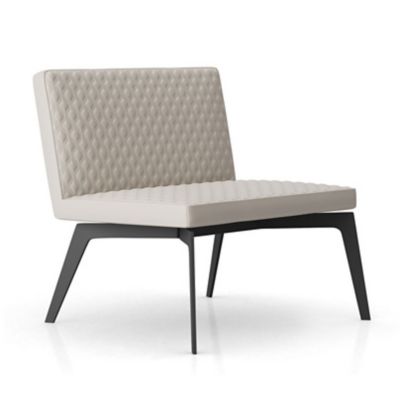 Description:
Sit back and relax into the soft cushions of the Spring Lounge Chair by Modloft. Made in Brazil, it starts with a clean, minimalist frame of angled, powdered steel legs that arc up and inward to a wide seat. Comfort ...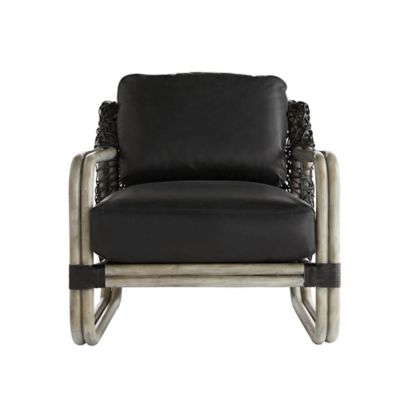 A dramatic presence with unparalleled comfort and stability ...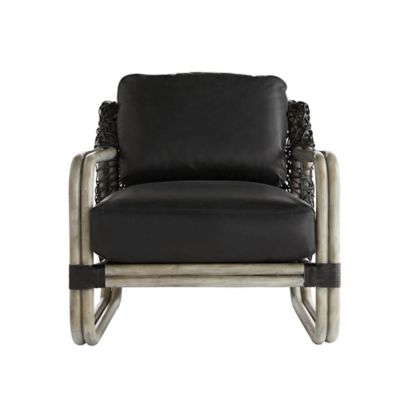 Description:
A dramatic presence with unparalleled comfort and stability straight from the Philippines. The Tara Lounge Chair by Arteriors gets a lot of mileage out of outdoorsy visual accents, with a woven black backrest providing both support for the seat cushion ...
YOU'RE CURRENTLY VIEWING