Key Features
Highly modern and functional, the TriAire Ceiling Fan is a ceiling fan exceptional for outdoor and indoor locations. Features three sleek and slender blades which provide powerful air circulation of a DC motor that has the option of either with an integrated light or without a light. All Fanimation fans provide FanSync which enables the user to control the smart devices with audio voice assistance. Fan Sync has an integrated Bluetooth or Wifi technology that goes into a ceiling fan receiver and will allow you to use the fan from a smart device. Also has remote control and is energy star certified.
Back in 1984, Tom Frampton founded Fanimation in his garage in Pasadena, CA, with three ceiling fans. Today, based in Indianapolis, IN, Fanimation currently offers a range of more than 60 ceiling fans, table fans and floor fans. All employ the latest motor technology on the inside and distinctive designs, blade shapes and materials on the outside.
The TriAire Ceiling Fan is available with the following:
Details:
FanSync, allows control with fanimation ceiling fans with smart devices and personal automation assistant
With FanSync has the option to use Wifi or Bluetooth
Quick and easy wire and installment with FanSync receiver into ceiling fans hanger bracket/canopy
Equipped with 31 speed DC motor with reverse switch on remote
Suitable for indoor and outdoor applications
Material: Aluminum
Number of Blades: 3
Blade Pitch: 14 degrees
Motor Type: DC
Motor Size: 158 x 22
Fan Speeds Forward/Reverse: 16
Control Included: Handheld
Reverse switch on Control
Installation Type: Standard/With Downrod
Sloped ceiling adaptable (0-20)
UL Listed Wet
Made In China
Options:
Fan Blade Finish: Black, Weathered Wood, Silver, Dark Walnut, Matte White
Fan Body Finish: Black, Dark Bronze, Matte Greige, Matte White, Silver
Fan Blade Span (inches): 44, 48, 52, 56, 60, 64, 72, 84
Light Option: Yes, No
Lighting:
18 Watt (1400 Lumens) Integrated LED: CRI: 90 Color Temp: 3000K
Compare Brightness:
Lumens
The amount of light that comes from a bulb, which has commonly been measured in watts. The more lumens, the brighter the bulb.
Wattage
A measurement of the power delivered to a component of an electric circuit (allowing a one-ampere current to flow through the component under the pressure of 1 volt.)
Bulb Shape
Bulb shapes are denoted with a letter, which describes the shape, and a number, which indicates the size. The number indicates the diameter of the light bulb at its widest part in eighths of an inch.
Base
The part of the bulb that connects to the fixture and its power supply. Bulb bases are denoted with the letter E, and a number which indicates the diameter of the bulb base at its widest part in millimeters.
Voltage
Indicates how much voltage a bulb can accept via the fixture it's installed in.
Light Color Temperature
The relative color from a light source, measured on the Kelvin temperature scale. Warm light is lower in color temperature (2700-3000 K) and cool, blue light is higher (5000 K).
Average Rated Life
The average amount time that a bulb is expected to last.
CRI
CRI = color rendering index. This number, which can go from 0 to 100, measures the ability of a light or bulb accurately renders colors. The higher the number, the better, with most quality bulbs these days measuring at least in the 80s.
Dimensions:
Canopy: Diameter 5.75"
Fixture: Hanging Length 12.42", 12.92", 15.92", 16.42", Blade Diameter 44", 48", 52", 56", 60", 64", 72", 84", Weight 15.85Lbs, 16.1Lbs, 16.36Lbs, 16.95Lbs, 17.4Lbs, 17.57Lbs, 18.2Lbs, 21.06Lbs
Click for this product's energy information.
Manufacturer IDs: view
FPD8514BLW-44BLW-LK FPD8514BLW-44BLW FPD8514BLW-48BLW-LK FPD8514BLW-48BLW FPD8514BLW-52BLW-LK FPD8514BLW-52BLW FPD8514BLW-56BLW-LK FPD8514BLW-56BLW FPD8514BLW-60BLW-LK FPD8514BLW-60BLW FPD8515BLW-64BLW-LK FPD8515BLW-64BLW FPD8515BLW-72BLW-LK FPD8515BLW-72BLW FPD8515BLW-84BLW-LK FPD8515BLW-84BLW FPD8514DZW-44BLW-LK FPD8514DZW-44BLW FPD8514DZW-48BLW-LK FPD8514DZW-48BLW FPD8514DZW-52BLW-LK FPD8514DZW-52BLW FPD8514DZW-56BLW-LK FPD8514DZW-56BLW FPD8514DZW-60BLW-LK FPD8514DZW-60BLW FPD8515DZW-64BLW-LK FPD8515DZW-64BLW FPD8515DZW-72BLW-LK FPD8515DZW-72BLW FPD8515DZW-84BLW-LK FPD8515DZW-84BLW FPD8514SLW-44BLW-LK FPD8514SLW-44BLW FPD8514SLW-48BLW-LK FPD8514SLW-48BLW FPD8514SLW-52BLW-LK FPD8514SLW-52BLW FPD8514SLW-56BLW-LK FPD8514SLW-56BLW FPD8514SLW-60BLW-LK FPD8514SLW-60BLW FPD8515SLW-64BLW-LK FPD8515SLW-64BLW FPD8515SLW-72BLW-LK FPD8515SLW-72BLW FPD8515SLW-84BLW-LK FPD8515SLW-84BLW FPD8514BLW-44WEW-LK FPD8514BLW-44WEW FPD8514BLW-48WEW-LK FPD8514BLW-48WEW FPD8514BLW-52WEW-LK FPD8514BLW-52WEW FPD8514BLW-56WEW-LK FPD8514BLW-56WEW FPD8514BLW-60WEW-LK FPD8514BLW-60WEW FPD8515BLW-64WEW-LK FPD8515BLW-64WEW FPD8515BLW-72WEW-LK FPD8515BLW-72WEW FPD8515BLW-84WEW-LK FPD8515BLW-84WEW FPD8514GRW-44WEW-LK FPD8514GRW-44WEW FPD8514GRW-48WEW-LK FPD8514GRW-48WEW FPD8514GRW-52WEW-LK FPD8514GRW-52WEW FPD8514GRW-56WEW-LK FPD8514GRW-56WEW FPD8514GRW-60WEW-LK FPD8514GRW-60WEW FPD8515GRW-64WEW-LK FPD8515GRW-64WEW FPD8515GRW-72WEW-LK FPD8515GRW-72WEW FPD8515GRW-84WEW-LK FPD8515GRW-84WEW FPD8514MWW-44WEW-LK FPD8514MWW-44WEW FPD8514MWW-48WEW-LK FPD8514MWW-48WEW FPD8514MWW-52WEW-LK FPD8514MWW-52WEW FPD8514MWW-56WEW-LK FPD8514MWW-56WEW FPD8514MWW-60WEW-LK FPD8514MWW-60WEW FPD8515MWW-64WEW-LK FPD8515MWW-64WEW FPD8515MWW-72WEW-LK FPD8515MWW-72WEW FPD8515MWW-84WEW-LK FPD8515MWW-84WEW FPD8514SLW-44WEW-LK FPD8514SLW-44WEW FPD8514SLW-48WEW-LK FPD8514SLW-48WEW FPD8514SLW-52WEW-LK FPD8514SLW-52WEW FPD8514SLW-56WEW-LK FPD8514SLW-56WEW FPD8514SLW-60WEW-LK FPD8514SLW-60WEW FPD8515SLW-64WEW-LK FPD8515SLW-64WEW FPD8515SLW-72WEW-LK FPD8515SLW-72WEW FPD8515SLW-84WEW-LK FPD8515SLW-84WEW FPD8514BLW-44SLW-LK FPD8514BLW-44SLW FPD8514BLW-48SLW-LK FPD8514BLW-48SLW FPD8514BLW-52SLW-LK FPD8514BLW-52SLW FPD8514BLW-56SLW-LK FPD8514BLW-56SLW FPD8514BLW-60SLW-LK FPD8514BLW-60SLW FPD8515BLW-64SLW-LK FPD8515BLW-64SLW FPD8515BLW-72SLW-LK FPD8515BLW-72SLW FPD8515BLW-84SLW-LK FPD8515BLW-84SLW FPD8514SLW-44SLW-LK FPD8514SLW-44SLW FPD8514SLW-48SLW-LK FPD8514SLW-48SLW FPD8514SLW-52SLW-LK FPD8514SLW-52SLW FPD8514SLW-56SLW-LK FPD8514SLW-56SLW FPD8514SLW-60SLW-LK FPD8514SLW-60SLW FPD8515SLW-64SLW-LK FPD8515SLW-64SLW FPD8515SLW-72SLW-LK FPD8515SLW-72SLW FPD8515SLW-84SLW-LK FPD8515SLW-84SLW FPD8514DZW-44DWAW-LK FPD8514DZW-44DWAW FPD8514DZW-48DWAW-LK FPD8514DZW-48DWAW FPD8514DZW-52DWAW-LK FPD8514DZW-52DWAW FPD8514DZW-56DWAW-LK FPD8514DZW-56DWAW FPD8514DZW-60DWAW-LK FPD8514DZW-60DWAW FPD8515DZW-64DWAW-LK FPD8515DZW-64DWAW FPD8515DZW-72DWAW-LK FPD8515DZW-72DWAW FPD8515DZW-84DWAW-LK FPD8515DZW-84DWAW FPD8514MWW-44DWAW-LK FPD8514MWW-44DWAW FPD8514MWW-48DWAW-LK FPD8514MWW-48DWAW FPD8514MWW-52DWAW-LK FPD8514MWW-52DWAW FPD8514MWW-56DWAW-LK FPD8514MWW-56DWAW FPD8514MWW-60DWAW-LK FPD8514MWW-60DWAW FPD8515MWW-64DWAW-LK FPD8515MWW-64DWAW FPD8515MWW-72DWAW-LK FPD8515MWW-72DWAW FPD8515MWW-84DWAW-LK FPD8515MWW-84DWAW FPD8514SLW-44DWAW-LK FPD8514SLW-44DWAW FPD8514SLW-48DWAW-LK FPD8514SLW-48DWAW FPD8514SLW-52DWAW-LK FPD8514SLW-52DWAW FPD8514SLW-56DWAW-LK FPD8514SLW-56DWAW FPD8514SLW-60DWAW-LK FPD8514SLW-60DWAW FPD8515SLW-64DWAW-LK FPD8515SLW-64DWAW FPD8515SLW-72DWAW-LK FPD8515SLW-72DWAW FPD8515SLW-84DWAW-LK FPD8515SLW-84DWAW FPD8514MWW-44MWW-LK FPD8514MWW-44MWW FPD8514MWW-48MWW-LK FPD8514MWW-48MWW FPD8514MWW-52MWW-LK FPD8514MWW-52MWW FPD8514MWW-56MWW-LK FPD8514MWW-56MWW FPD8514MWW-60MWW-LK FPD8514MWW-60MWW FPD8515MWW-64MWW-LK FPD8515MWW-64MWW FPD8515MWW-72MWW-LK FPD8515MWW-72MWW FPD8515MWW-84MWW-LK FPD8515MWW-84MWW
California Residents: Prop 65 regulations
TriAire Ceiling Fan Availability
All combinations for this product are listed below.
Related Searches and Products
Related Products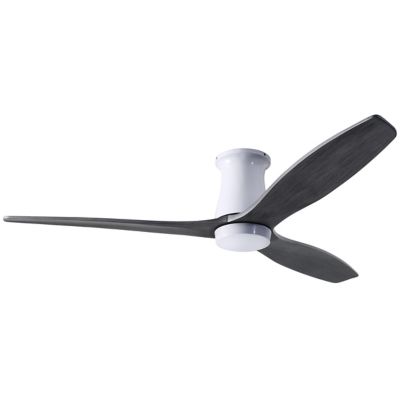 Adorn your space with the clean comfort of ...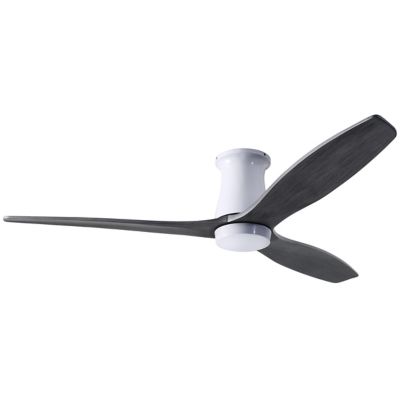 Description:
Adorn your space with the clean comfort of the Arbor Flushmount Ceiling Fan from Modern Fan Company. A sleek, modern beauty that deftly shapes the atmosphere and appeal of the room, designer Dave Ellis sought to create a more constructed ...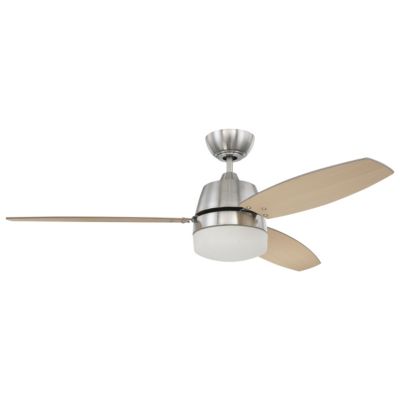 A solid fan for modern interiors. The Craftmade ...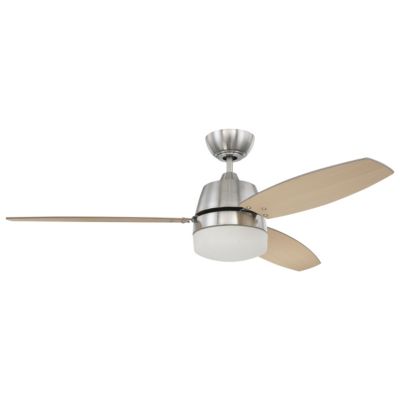 Description:
A solid fan for modern interiors. The Craftmade Fans Beltre Ceiling Fan has three reversible blades spanning 52, making it ideal for living rooms and dining rooms. The blades spin around a substantial metal body finished off by a White ...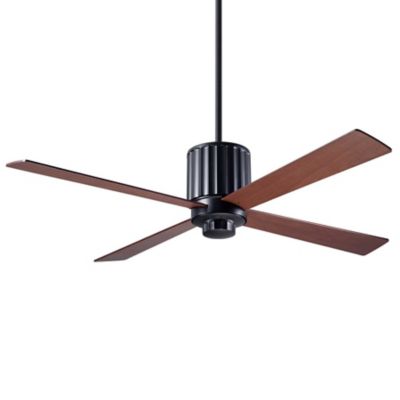 Modern function, Greek revival style. The Modern Fan ...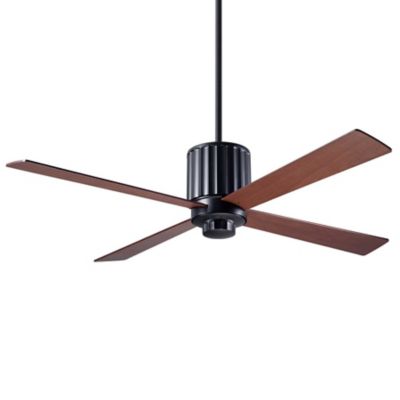 Description:
Modern function, Greek revival style. The Modern Fan Flute Ceiling Fan offers a stunning and decorative air circulation system with a beautifully crafted design. Meant to replicate Neoclassical fluted columns, the Flute Ceiling Fan makes an appealing interior piece that ...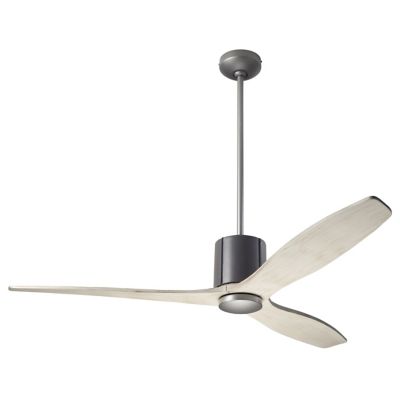 Add comfort and relaxation to your space with ...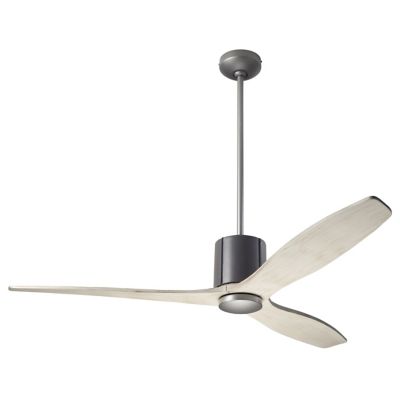 Description:
Add comfort and relaxation to your space with the clean and welcoming style of the LeatherLuxe Ceiling Fan from Modern Fan Company. The robust nature of the silhouette is a departure from other more minimalist, expressive designs " an intentional ...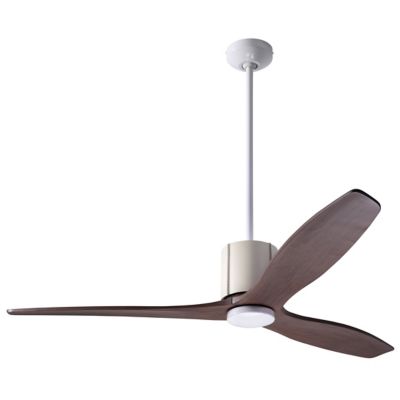 Technical prowess meets artful appeal in the leather-wrapped ...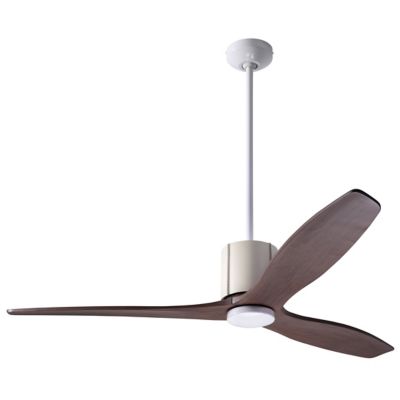 Description:
Technical prowess meets artful appeal in the leather-wrapped LeatherLuxe Ceiling Fan from The Modern Fan Company. Designer Dave Ellis finds the perfect balance between his artisanal informed aesthetic and the highly efficient character of The Modern Fan Company. The refined ...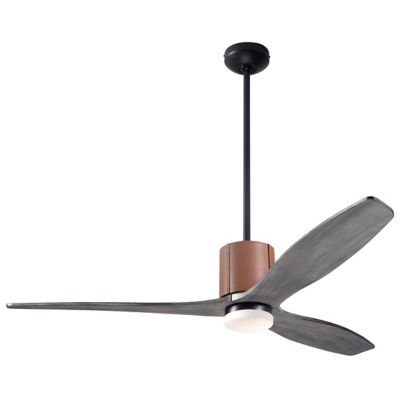 Designed by Dave Ellis of The Modern Fan ...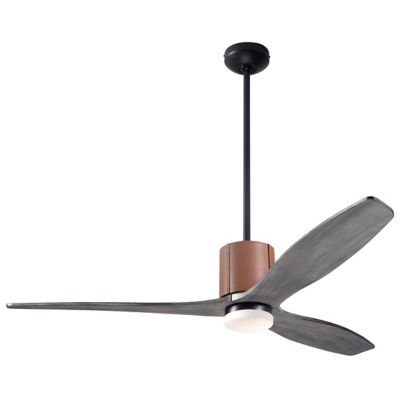 Description:
Designed by Dave Ellis of The Modern Fan Company, the LeatherLuxe Ceiling Fan helps tie the ambiance and aesthetic of your rooms with its swift breeze and elegantly accenting leather. This piece showcases the personality of Ellis™ work, where every ...
YOU'RE CURRENTLY VIEWING