An international icon, the PH Artichoke was introduced in 1958 by Danish powerhouse Poul Henningsen. Originally called the PH Kogle (Danish for pinecone), the visually stunning, mid-century modern classic design became an instant favorite, and remains so decades later.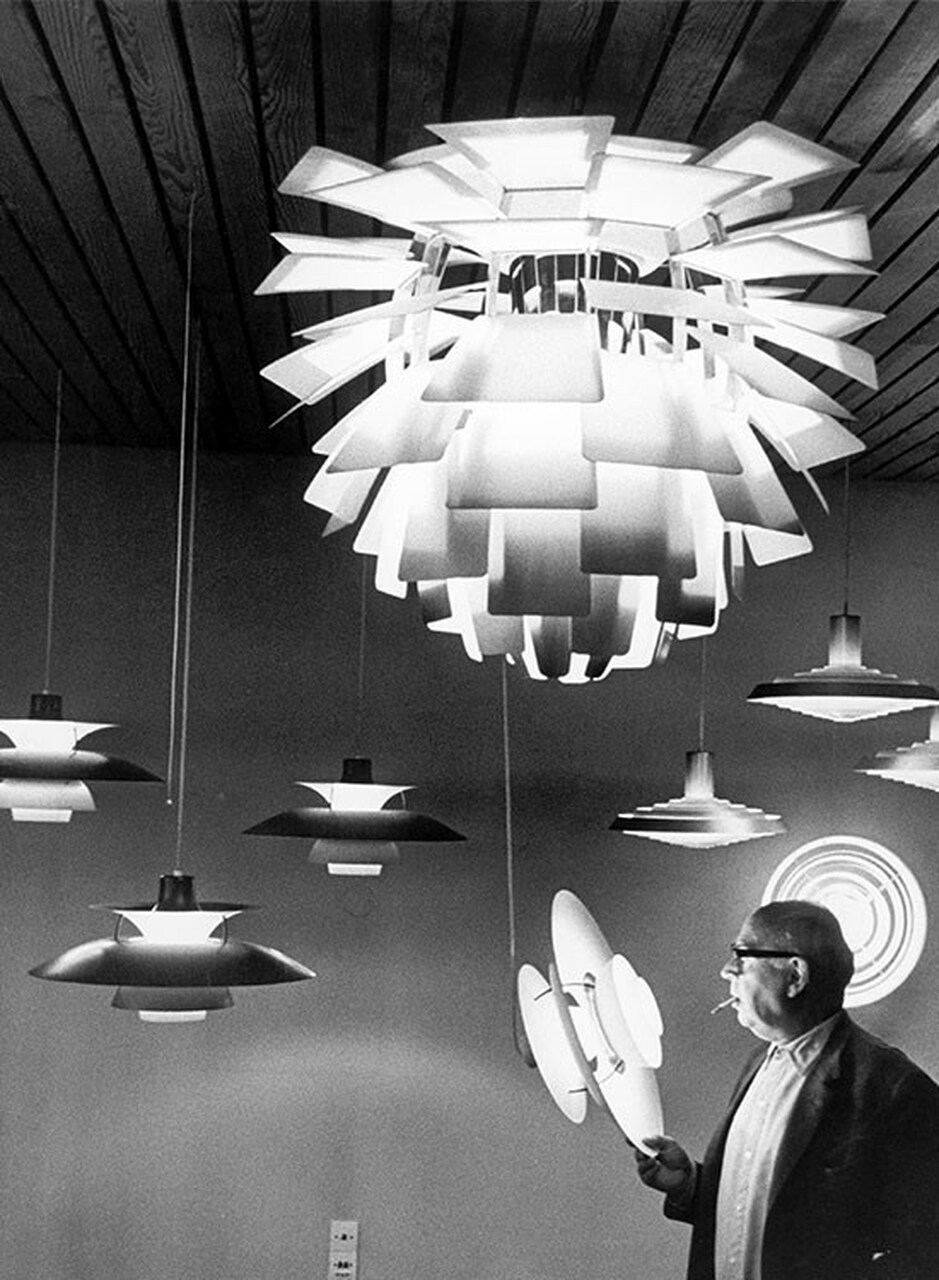 Designed for the Langelinie Pavillonen restaurant in Copenhagen, architects Eva and Niels Koppel tapped Poul Henningsen to create the lights that would be prominently featured in the dining room. Sitting along the Øresund shoreline, the Langelinie Pavillonen is home to a storied history. The first iteration of the building from 1885 was demolished to make way for the second in 1902, which was subsequently destroyed by Nazis during the occupation of Denmark during WWII. After the architect duo constructed what remains a defining example of mid-century modern design in 1958, the shoreline restaurant was robbed, and the original Artichokes were cut from the ceiling in a midnight heist. But not to fear: Most of the iconic pendants have since been recovered and reinstalled.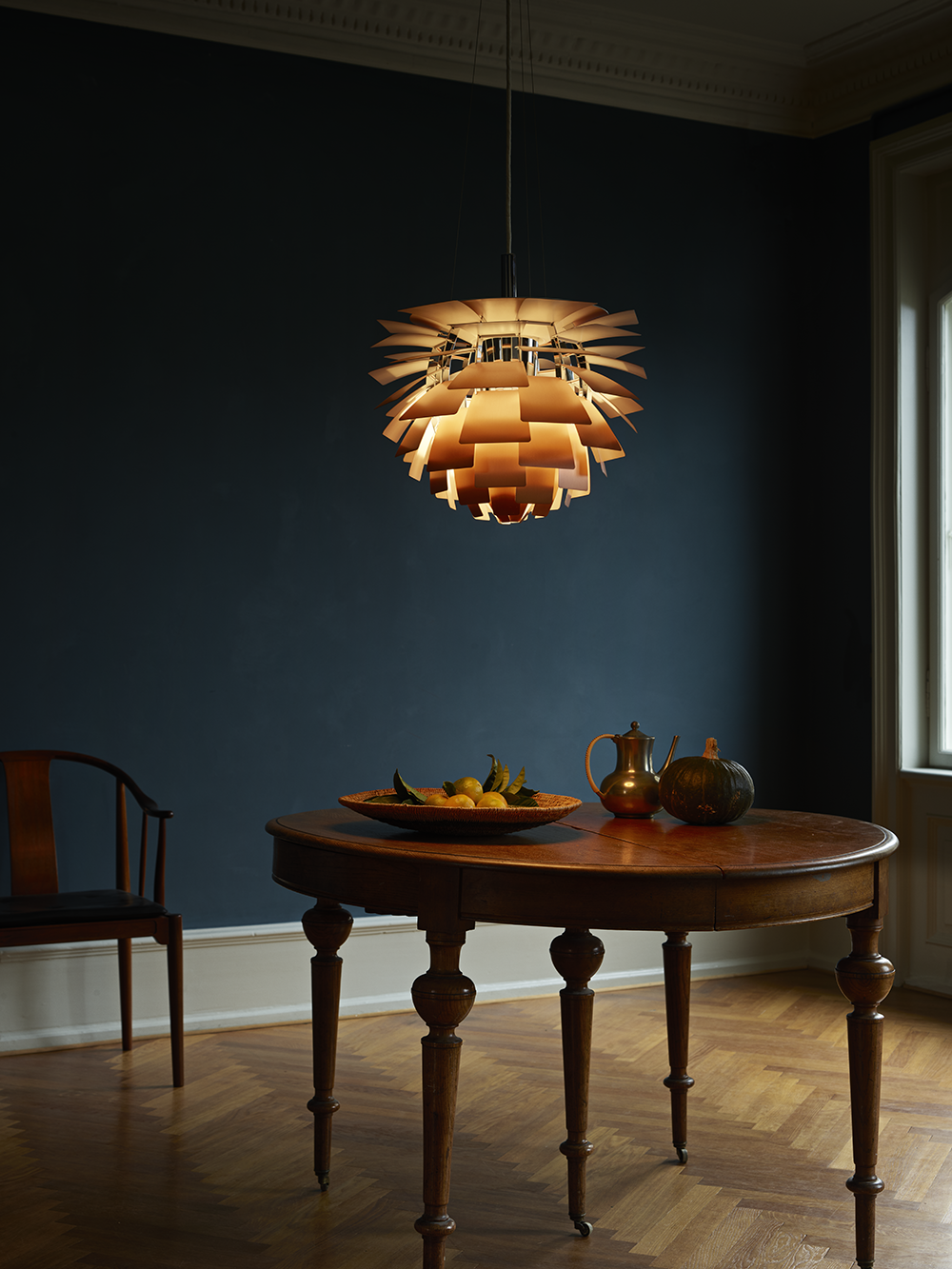 Like many of his other renowned designs, such as the PH 5 and PH Snowball—also designed in 1958—the Artichoke pendant was made to be utterly glare-free with a concealed light source. Taking care to follow the modernist Scandinavian tenet of design that form should follow function, Henningsen engineered the PH Artichoke to be flattering when illuminated, and sculpturally significant even when unlit.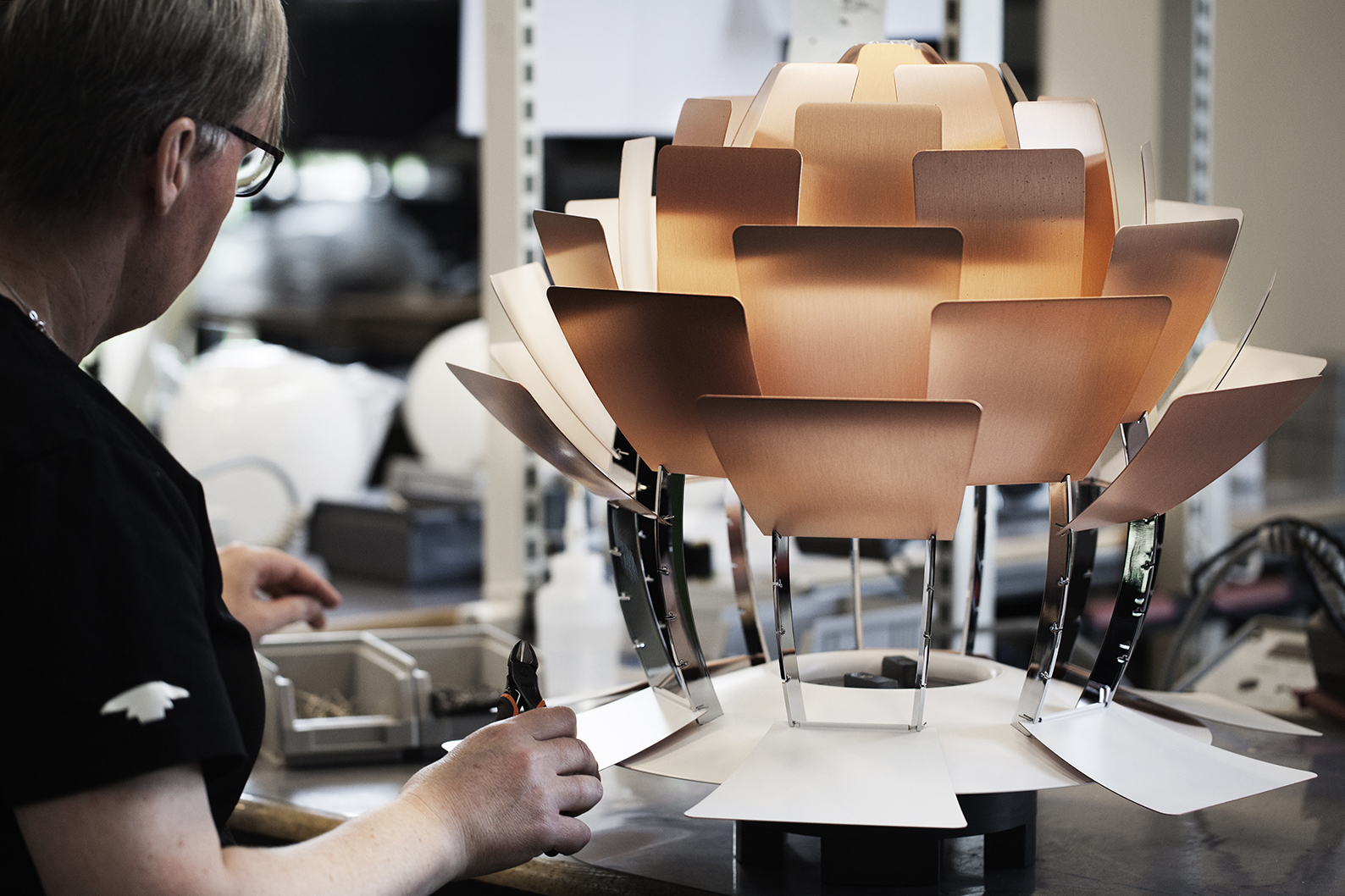 The Artichoke's shape was based on a thistle flower, and indeed, artichokes are part of the thistle family. Each leaf is hung by hand from one of twelve chrome arches in six staggered rows, totaling 72 leaves per fixture. The same care and attention to detail that Henningsen applied in 1958 continues for the fixture's production today.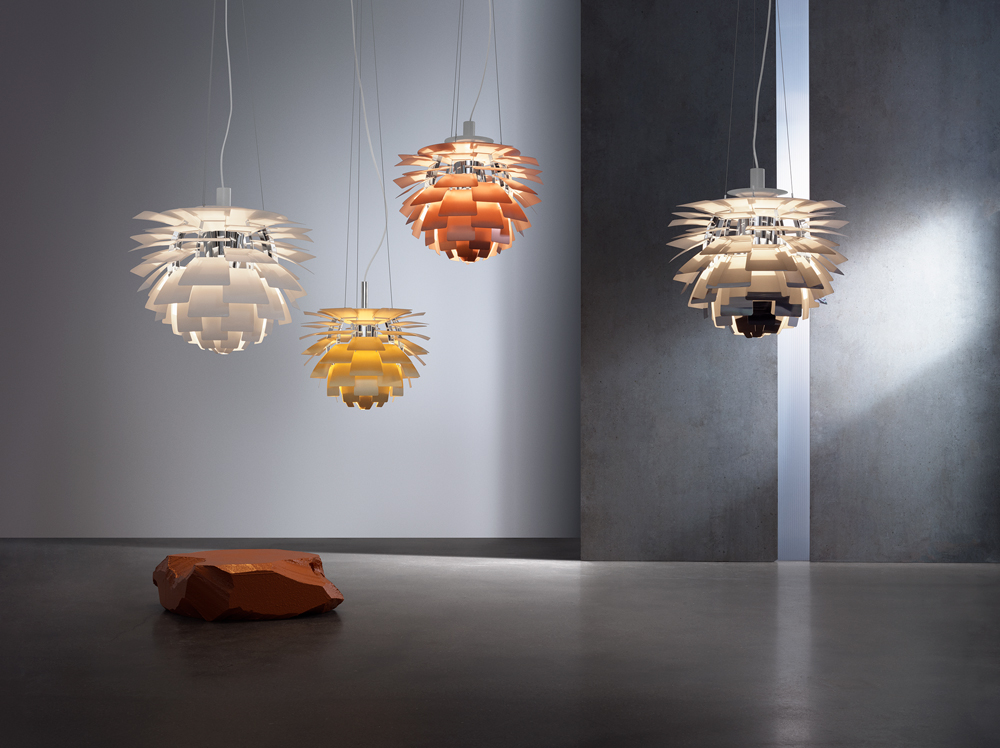 The original PH Artichoke was copper, with polished steel, white paint and white glass versions to follow. To celebrate the 60th anniversary of the design in 2018, the pendant was produced in a limited-edition brushed brass, which had previously only been available as a special custom order. Brushed brass has since been incorporated into the regular catalogue, albeit without Henningsen's engraved signature and edition number.
The brushed finish provides a warm contrast to the glossy polish of previous editions, and the warm glow that the Artichoke provides when lit becomes doubly entrancing when reflected among its golden leaves. A matte black iteration followed in 2020, in keeping with the tactile subtlety of the brushed brass finish while adding the drama only black can bring.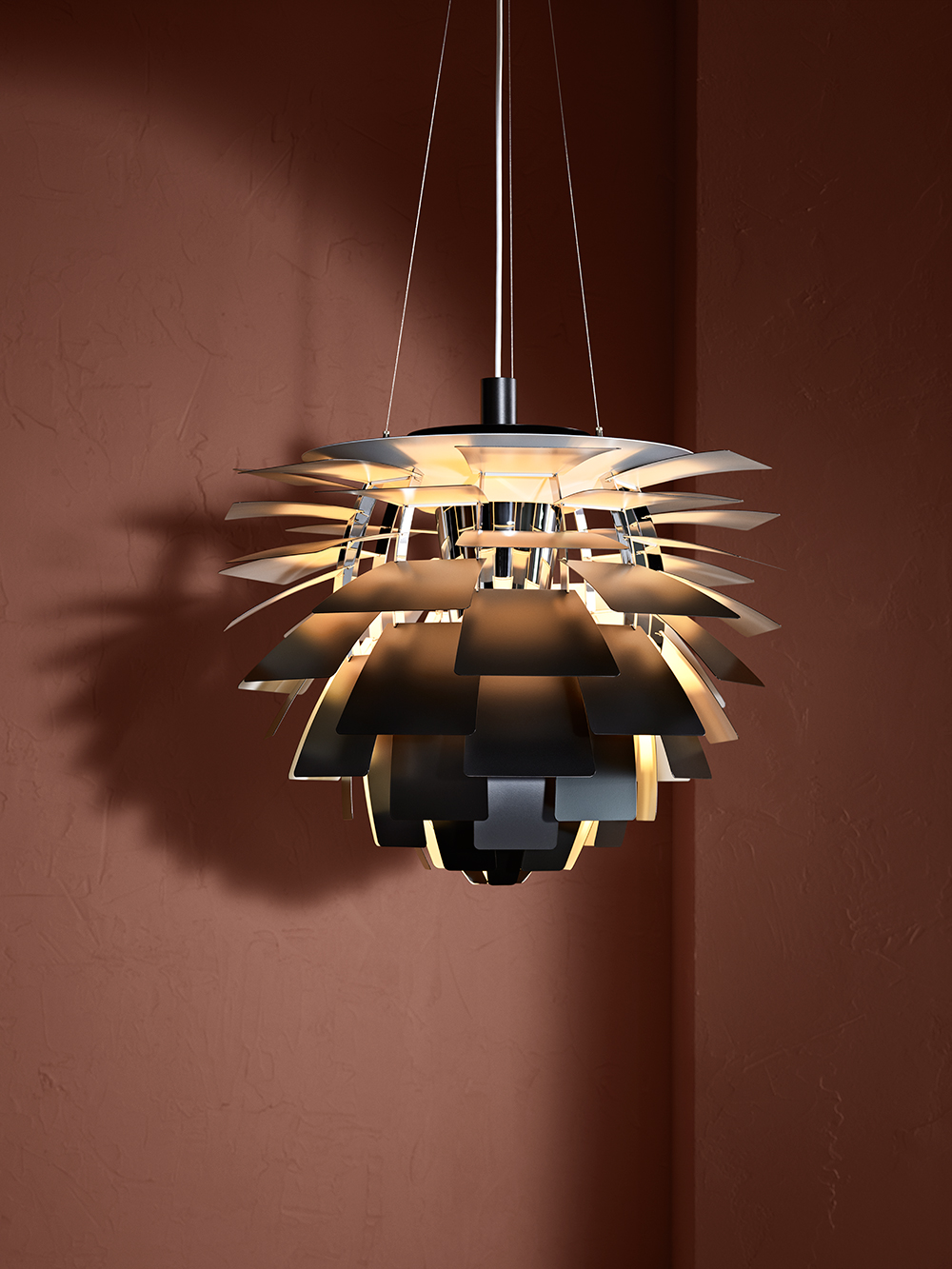 Taking up Henningsen's philosophy of lighting—that the rhythm of day and night should be referenced in a fixture's design, as well as the relationship between shadow and light—and his nostalgia for the warm, soft gas lighting of his childhood, the PH Artichoke is an emblematic luminaire that is at once modern, elegant and inviting.