Beijing's Shougang Park, the site of the 2022 Winter Olympics, is a tour de force of design and planning. The sprawling 8.6-square-kilometer park transformed a defunct steel mill into a mixed-use hub suitable for everyday living, big-air competitions and Olympic medal ceremonies. In the process, the decade-long project reset global expectations for urban regeneration.
Where Shougang is impressive for its massive size and complexity, B&B Italia's Spool Table is similarly mesmerizing for its simplicity: A masterpiece in proportion, its sleek silhouette offers up a go-anywhere look that's often imitated but rarely hits the mark.
Both were designed by the same man: Piero Lissoni.
Over the past three decades, Lissoni has redefined the title "designer," proving the moniker can encompass a vast array of technical and creative pursuits—and they can all be beautiful. The Italian native, who currently serves as art director for seven leading Italian brands including B&B Italia, formally studied architecture at Milan Polytechnic Institute, and has since designed everything from sofas to hotels.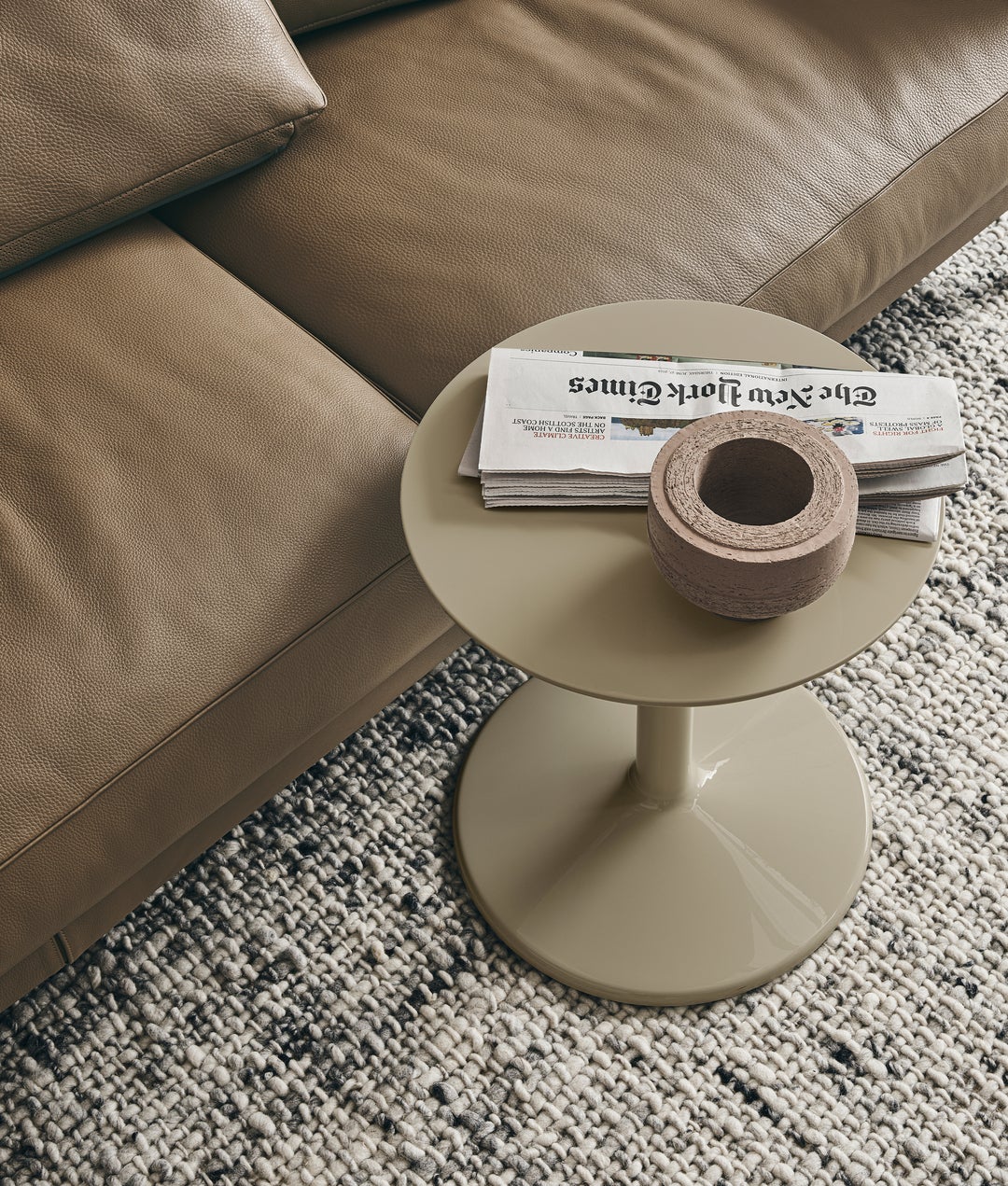 In the process he founded the globally renowned Lissoni & Partners firms, a powerhouse staffed by over 40 full-time craftsmen who bring Lissoni's visions—from luxury residences like the Ritz Carlton Miami Beach to the interiors of super yachts—to life.
Lissoni's singular perspective, and resulting success, is born from the two pillars that guide his design strategy: context and concept. He approaches each project using context to determine the appropriate scale, and then lets his creativity fuel the concept—an approach that's led him to collect major industry awards such as the Good Design Award, the Red Dot Award and the Compasso d'Oro ADI.
His uncommon process lends Lissoni's works a distinctive and identifiable style, with projects defined by their visual harmony. In the studio, Lissoni's obsession with proportion and painstaking attention to detail and silhouette allows his designs to achieve a rare degree of precision.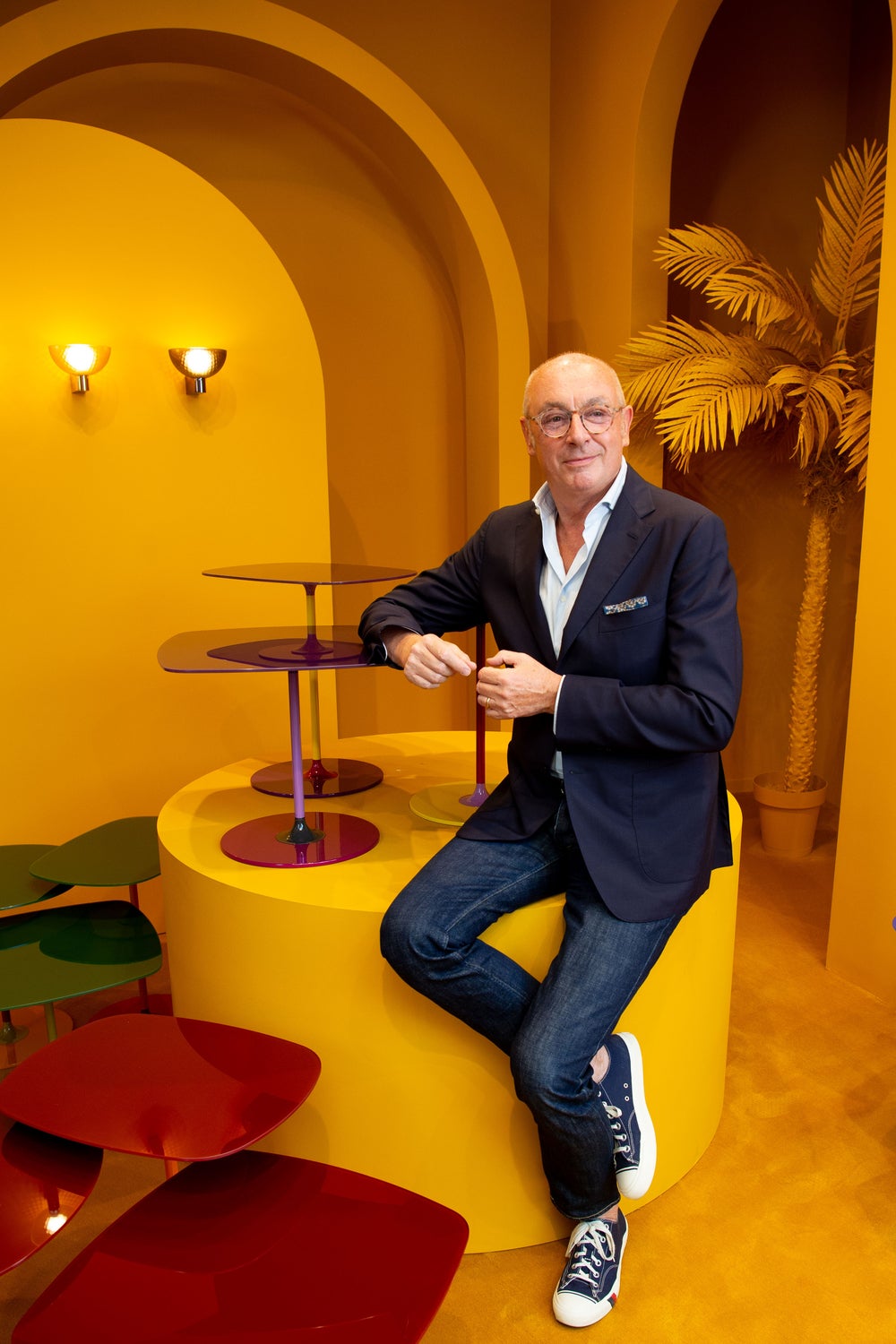 We caught up with Lissoni to discover what still inspires the legendary designer and how his Italian heritage impacts his projects and designs.
What is your design philosophy?
I would say that I'm bound to an idea of overall simplicity and purity that revolves around just a few elements.
How does being a Milan-based designer inform your work?
Having grown with a very humanistic vision of the profession, given by the Milanese school and the Politecnico, I learnt to acquire a design vision that brings together architecture, industrial design, interior design and graphics.
Furthermore, as a Milanese and as an Italian, it's fairly normal to have grown up surrounded by beauty. You just take a look around and you see something beautiful, be it nature or the ability of humans to design neighbourhoods, cities, houses, statues, ruins…it enters your heart almost instinctively. Culture, at least that which I grew up with, taught me to think about beauty in objective and non-subjective terms, and I believe that this is the difference. Then there is this very Italian ability to take risks. You cannot be elegant if you don't take risks; elegance is really risk-taking.
Your studio designs everything from buildings to furniture to corporate branding and graphic design. What's your favorite kind of project?
In a family, how do you choose between one child and another? You can't. One is sometimes nicer, another is different, another is more particular, you can't choose…each has great qualities and sometime defects. You take them as they are. I don't choose.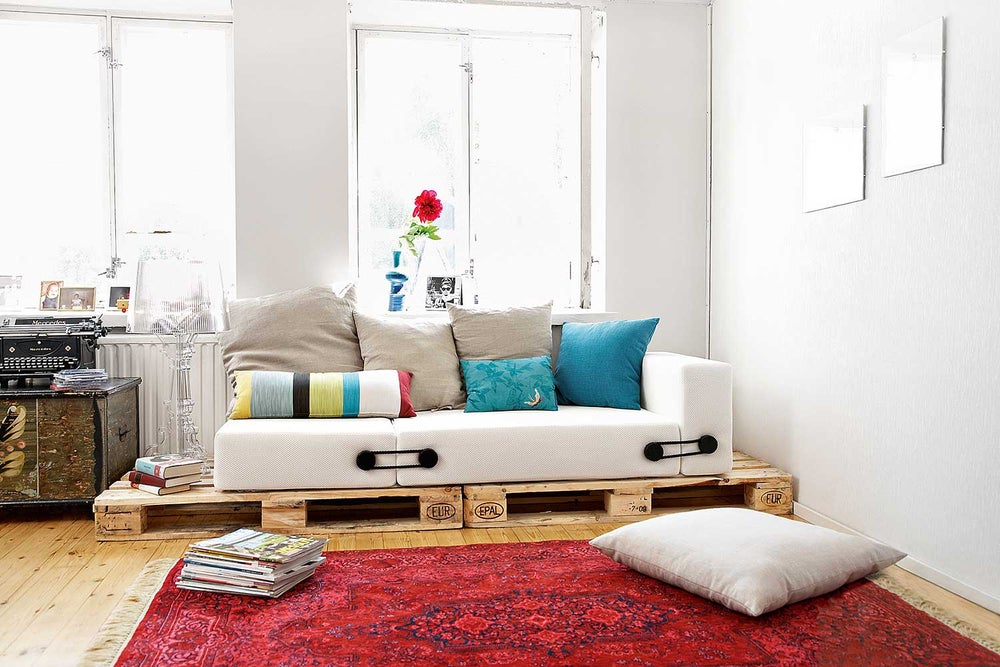 What is the most essential thing in design? Is it form, function or something else entirely?
Personally, I gladly distance myself from this relationship between form and function. For me, aesthetics has in any case a fundamental role. After all, I'm famous for making really uncomfortable sofas.
What inspires you?
Every project is a process and the creativity or inspiration come from everyday life. There is no classic model of reference as far as I'm concerned. I'm inspired by what we could call life in general, which itself contains so much: literature, poetry, photography, cinema, food, travel, smells, clothes…. For me it's impossible to choose a particular series of references when I'm working on a project.
What does "Made in Italy" mean to you?
I believe that the foundation of the "Made in Italy" brand is the willingness—typical of Italian entrepreneurs—to take risks. It is an approach that requires making choices: the choice to invest, to turn ideas into reality, while maintaining a constant dialogue between the entrepreneur and—in my world—the designer or architect. No architect, no designer, no graphic designer, in fact, no creative professional in the world can do their job without an entrepreneur—ideally an Italian one—on the other side.