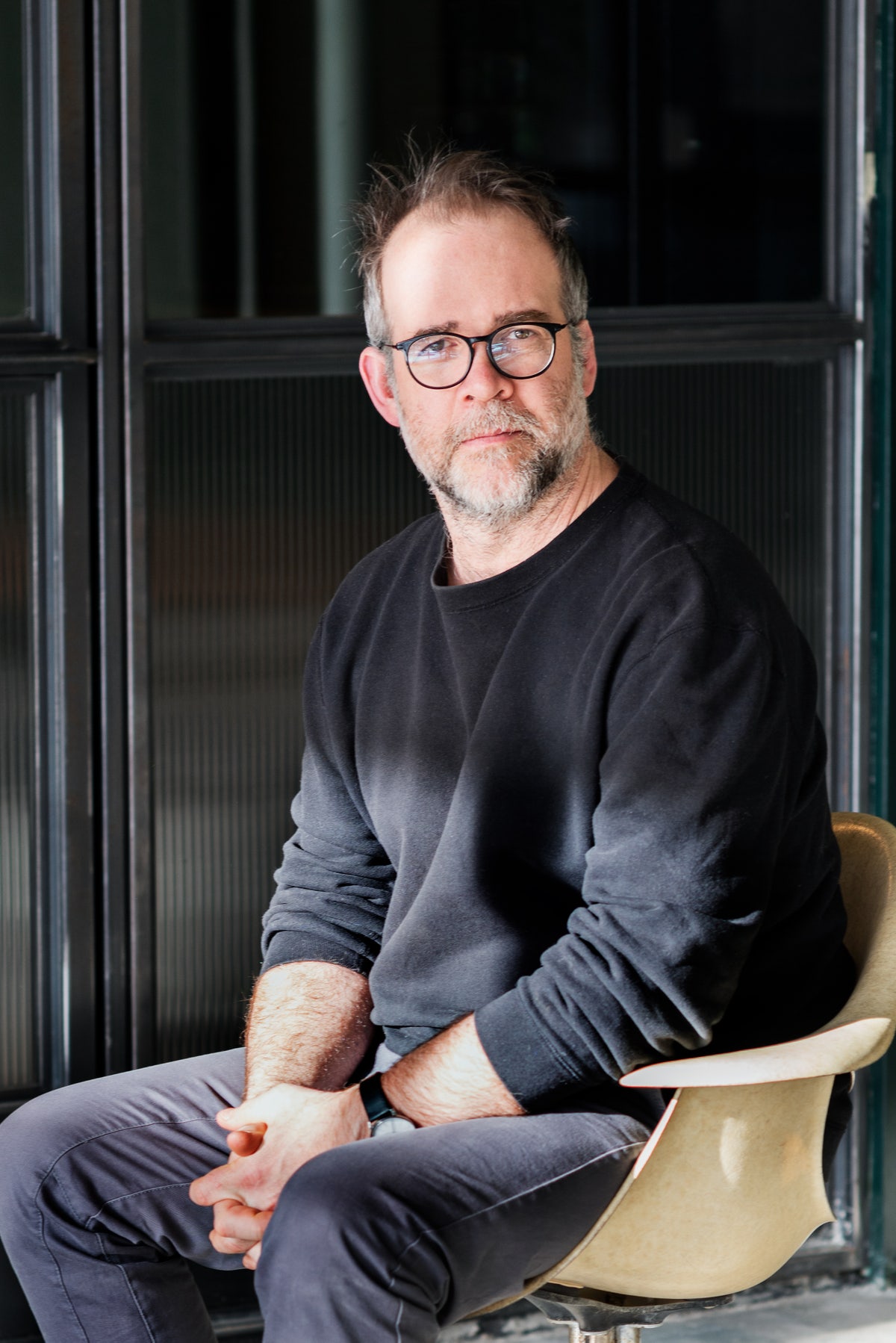 Investigating the shape and future of light, Lambert & Fils takes a made-by-hand, artisan approach in creating the brand's explorative and contemporary lighting collections. Led by founder and artistic director Samuel Lambert, the Montreal, Canada-based atelier is home to a multidisciplinary team of designers, artists and creatives that collaborate in experimenting with new technologies, materials and forms of light.
Fascinated from an early age by the intersection of art and design, and the ethos of a handmade practice, Lambert spent his childhood watching his ceramicist father working away in his home studio. Carrying on his father's passion for design and experimentation, Lambert opened a small design shop in 2010. In the years since, that small shop has transformed into Lambert & Fils, an energetic design brand known for creating installations around the world, including a six-day pop-up café for Milan's Fuorisalone, a floral installation at Stockholm Design Week and spearheading display windows for Paris Design Week. We caught up with Lambert to learn more about his design philosophy of matière première, what it means to create good lighting, Lumens-exclusive designs like Mile and Sainte, and what's next for the Lambert & Fils brand.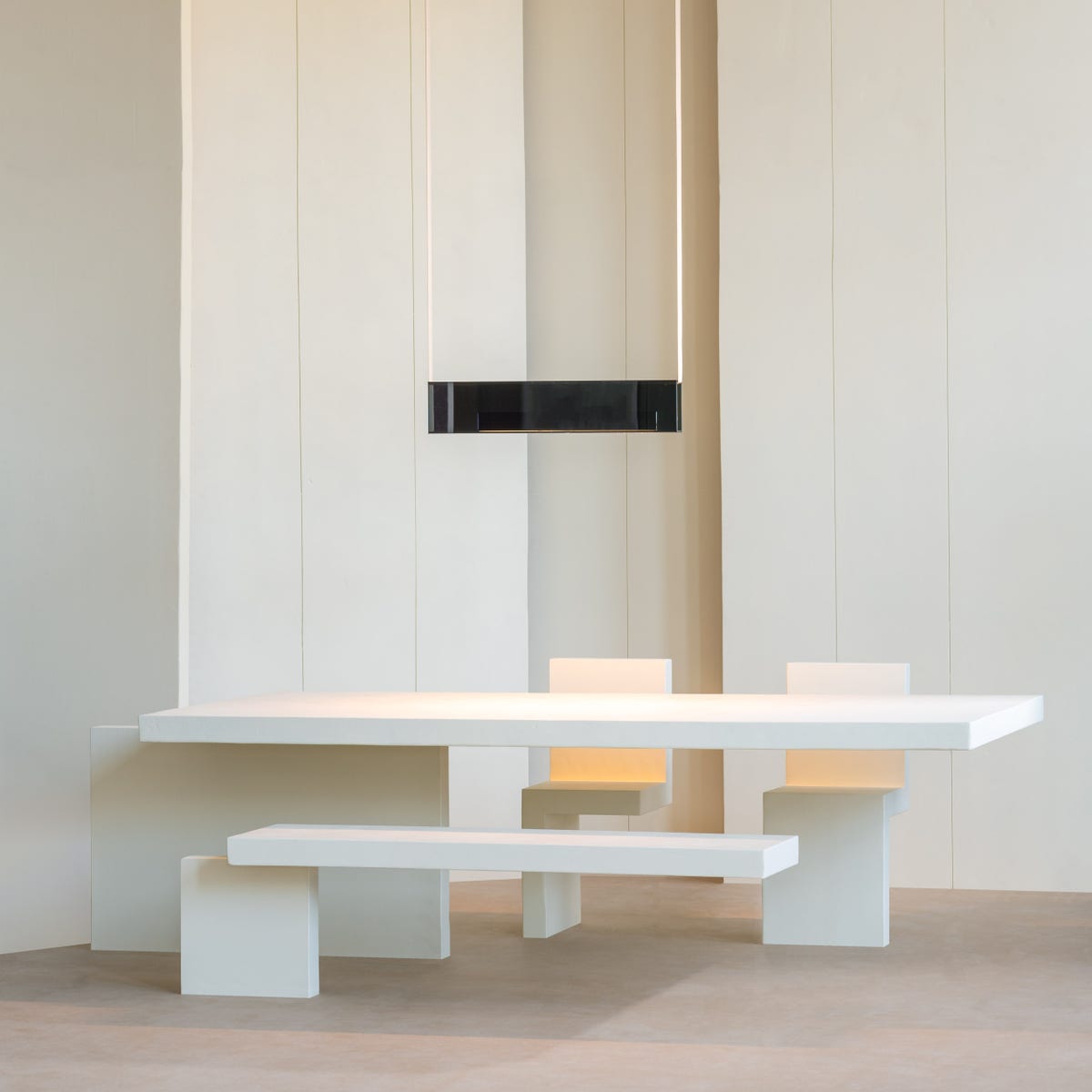 What is your design philosophy/mission statement? 
Material, material, material! We like to let the matter speak for itself and we try to keep it simple as much as possible in the design process. It's rare to pass a day in our atelier without hearing the phrase matière première. The words literally translate to raw material, it is where we begin a design journey and where we end it.  
What makes for good lighting—is there more to it than simply illuminating a space?  
Good lighting should establish a tone and an atmosphere. It can be a mood, it can be dramatic or just purely functional depending on its users' needs at the time. It should be flexible. Light works on the subconscious, it can sneak up on you. I think the world would benefit from lighting being a little more thought through, it really does affect the soul.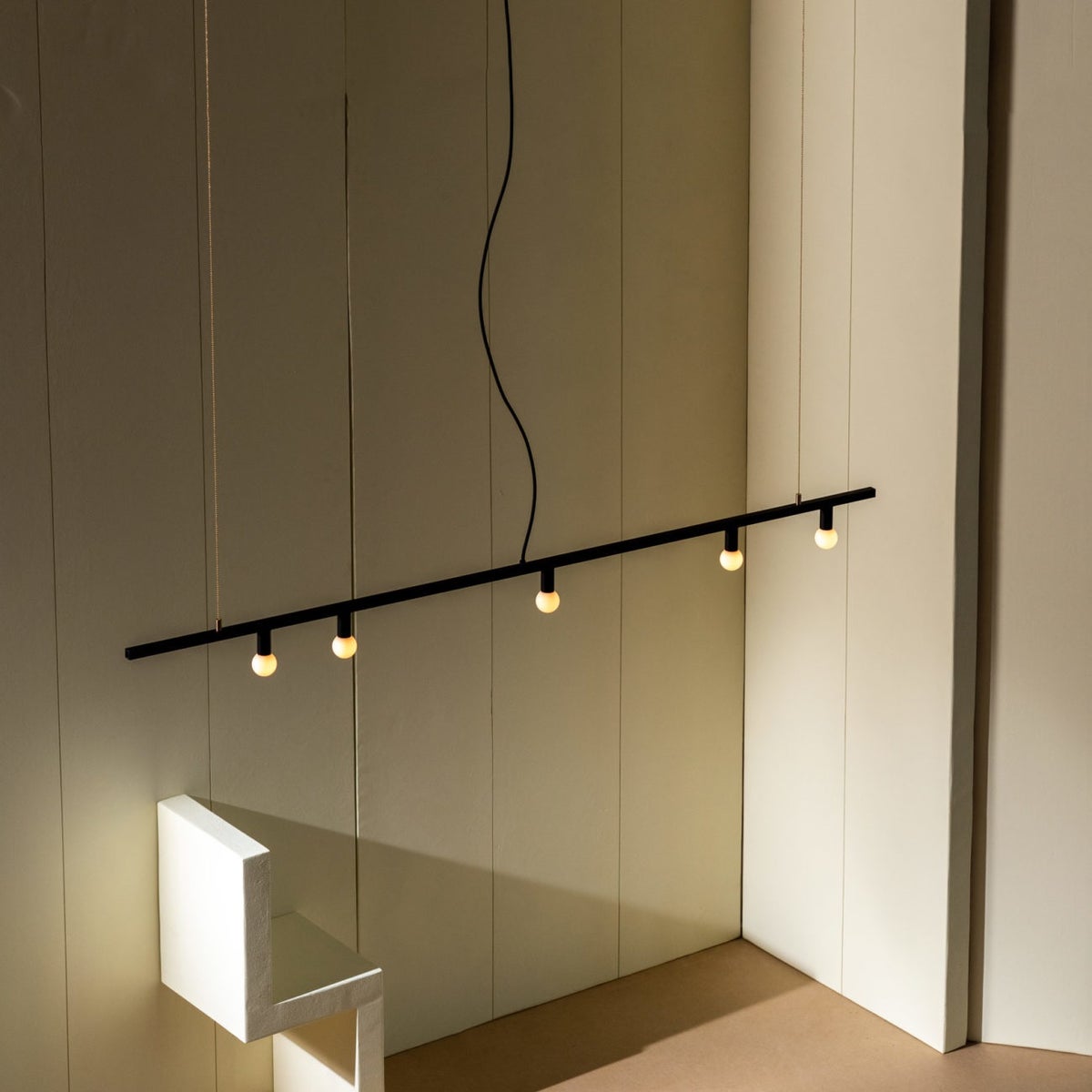 What is your design process? Does it start in the studio, or does inspiration strike you in unexpected ways?  
It starts with an obsession, whether it's a material or a shape or a line. When I start a collaboration with a new designer I always ask what their latest obsessions are, what keeps them up at night.  
And then how does something go from an idea to a design to an actual product?  
For me it's only when I start to be shocked or destabilized by an idea, that it truly becomes a design. When a question is asked by the object, when it challenges me, this can be in a good sense or bad! Then it's in the refinement that we create harmony and it's here that it finally becomes a product.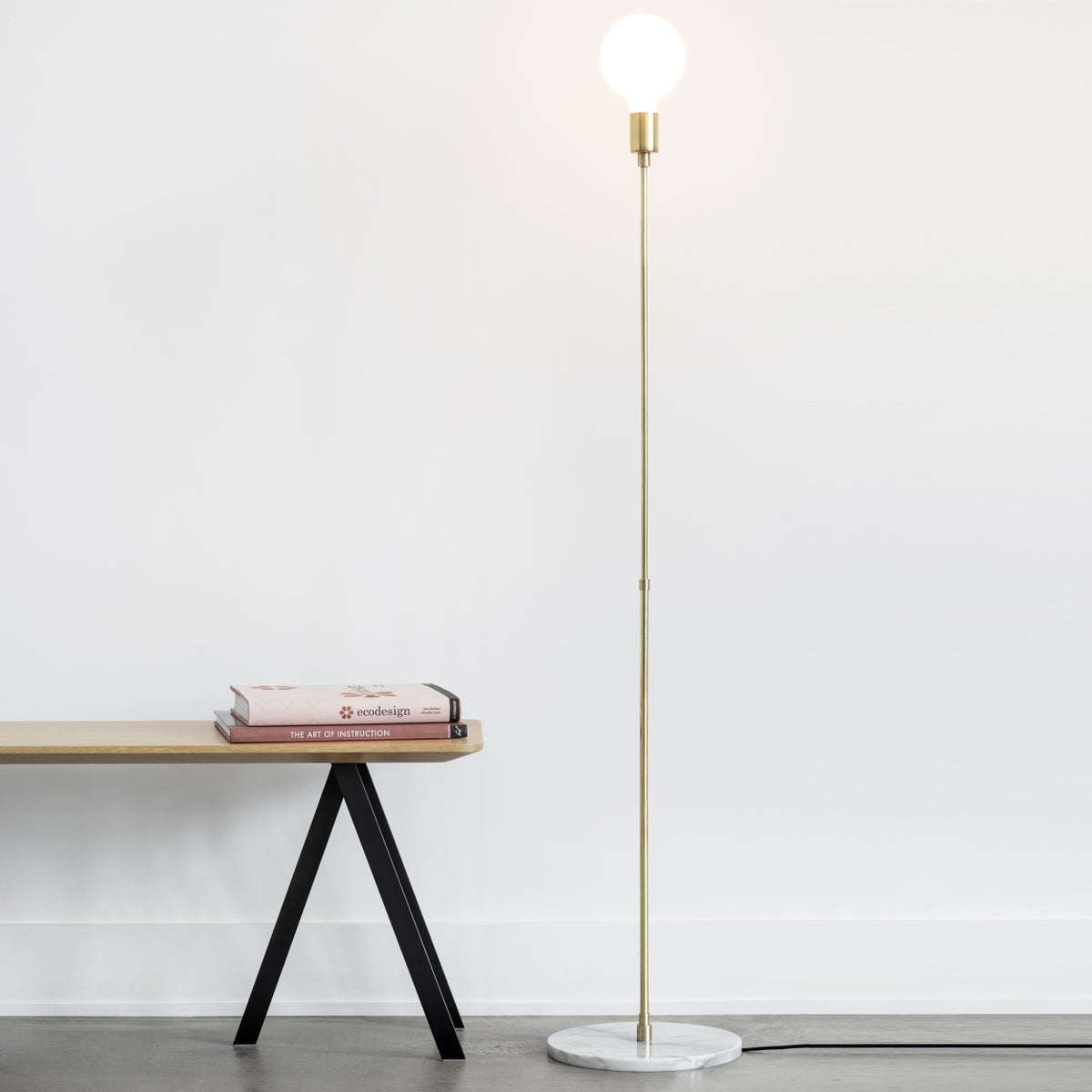 What is the most unexpected thing you've found inspiration in for a project?  
Sometimes I find inspiration in odd, ordinary places like the hardware store,  something simple like a screw or a piece of hardware will speak to me, and my brain will zoom in on its fabrication almost in 3D. Tools are like that for me too, sometimes simple things in their raw element can really speak to me and it's through our regard in which they become elegant.  
Can you share the design story behind our exclusive collection, Mile? 
The design story behind Mile, started when I sat with Guillaume Sassville (the collaborative designer). The starting point was the interpretation of the industrial neon ballast, I was curious what his take on that would be. From there the brief became how to bring this functional object into something streamlined and elegant, and we ended up playing with the idea of balance and infinity. Guillaume likes to design in infinite scale, then reduce to something concrete, it's kind of the origin of the name as well. Taking these infinite forms and gravities and chopping them in a subtractive manner. This along with how to light a large and open space in the most elegant way.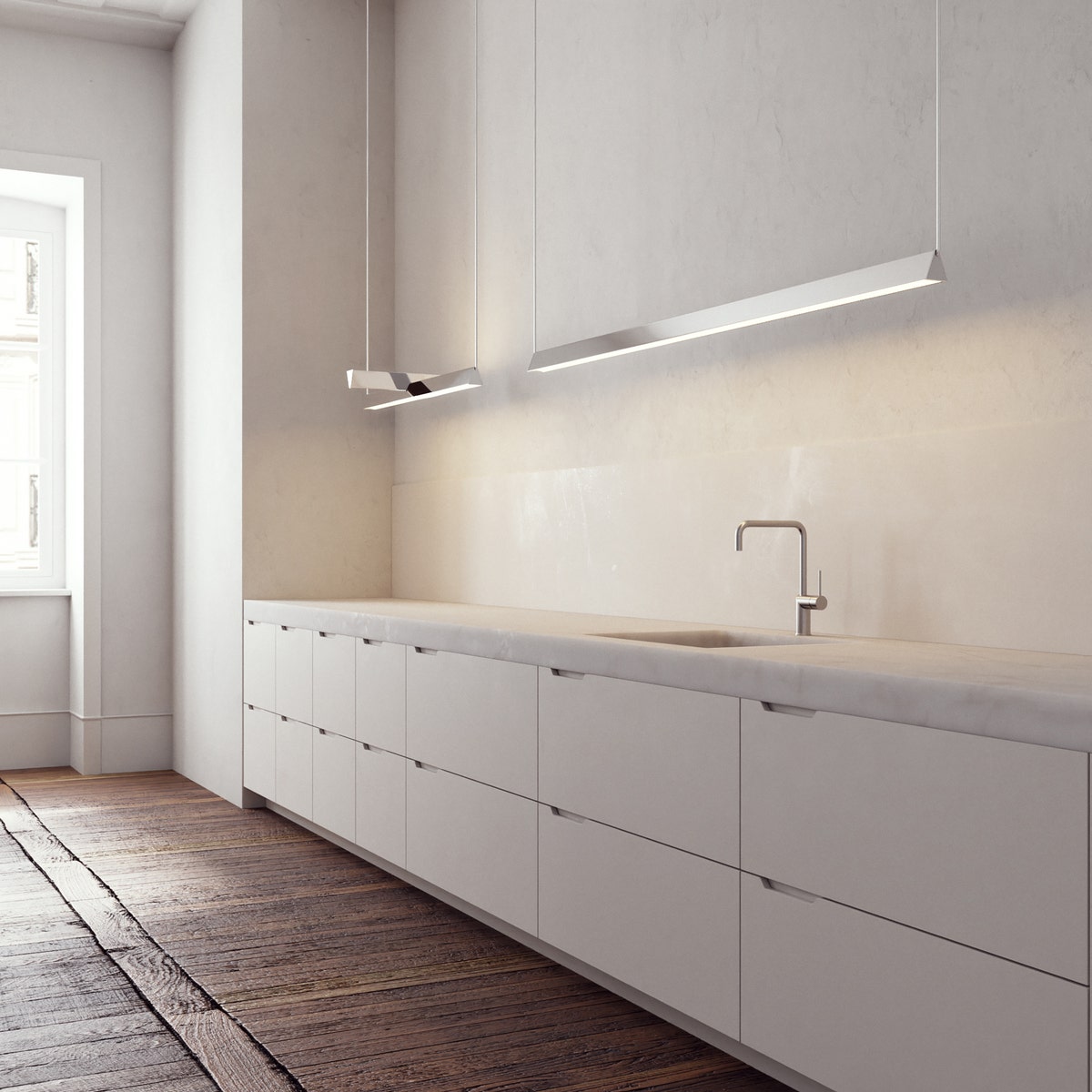 How do you design alongside changes in the industry as far as new technologies, techniques, sustainability needs, and other developments?  
Since the beginning we've always designed, manufactured and delivered from our Montreal studio. For us it's become an advantage, because we also design our own LEDs in-house which gives us a large control over the quality of light, and this really can't be underestimated in terms of the effects on daily life.  
What keeps you going? What keeps your creative energy charged? What's next? 
Because we are designers and fabricators and everything happens under one roof, it really keeps me going to see all these elements working together, and then the drive for me becomes how to inject the creativity in every place possible.  
In terms of what comes next,  we love to show up in places where we're not expected, to explore new territories, to immerse ourselves in new culture or other ways to do things. It's important to get out of your own comfort zones.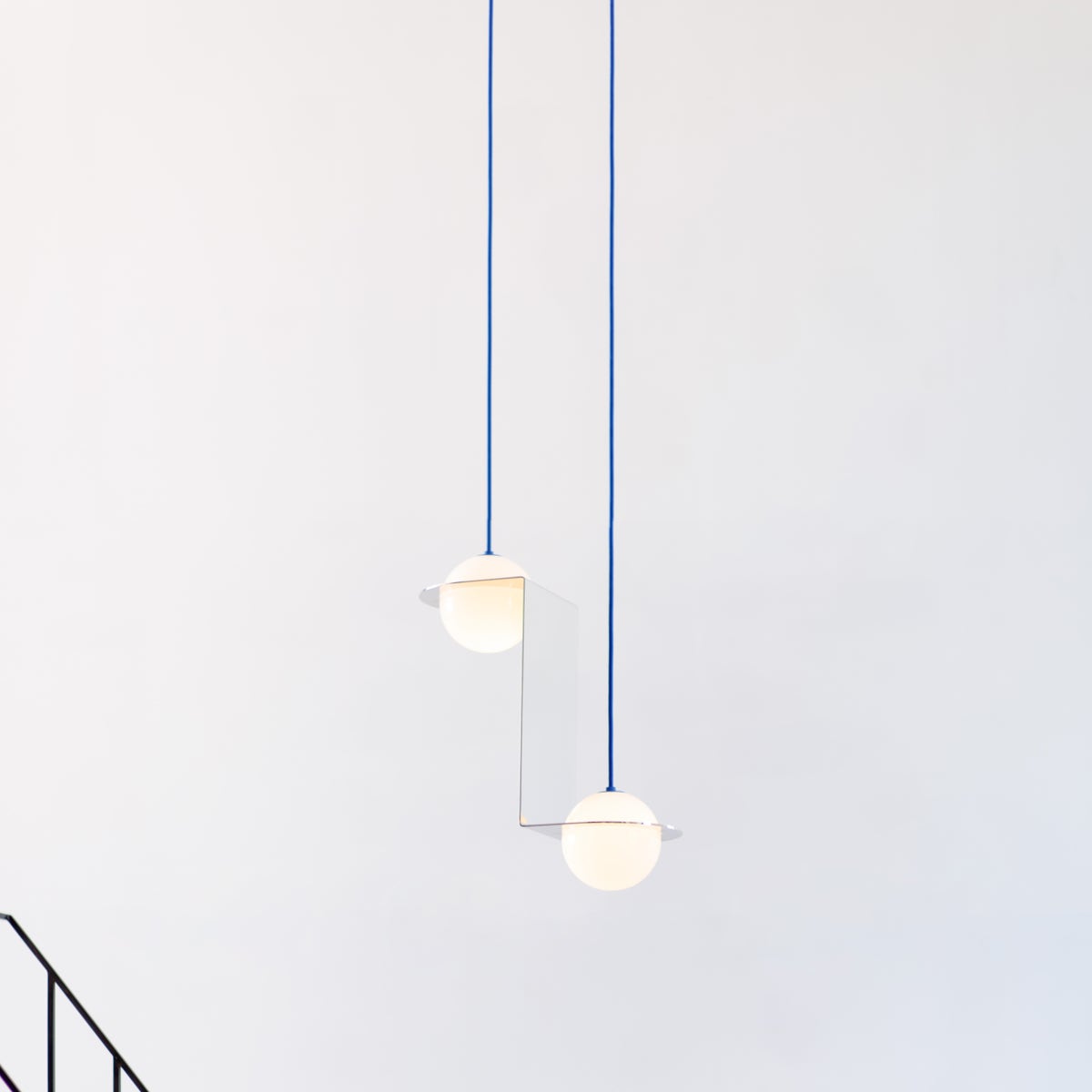 Does being a Montreal-based studio inform your perspective?
It's a city where everything is possible, it's inexpensive and creativity is effervescent and all around. After, the challenge becomes how do you bring this creativity and art, and design that into a commercial product that's sold globally, an article for consumption. But that can also be a trap, if you are only art and not enough commerce.  
(Visited 376 times, 1 visits today)