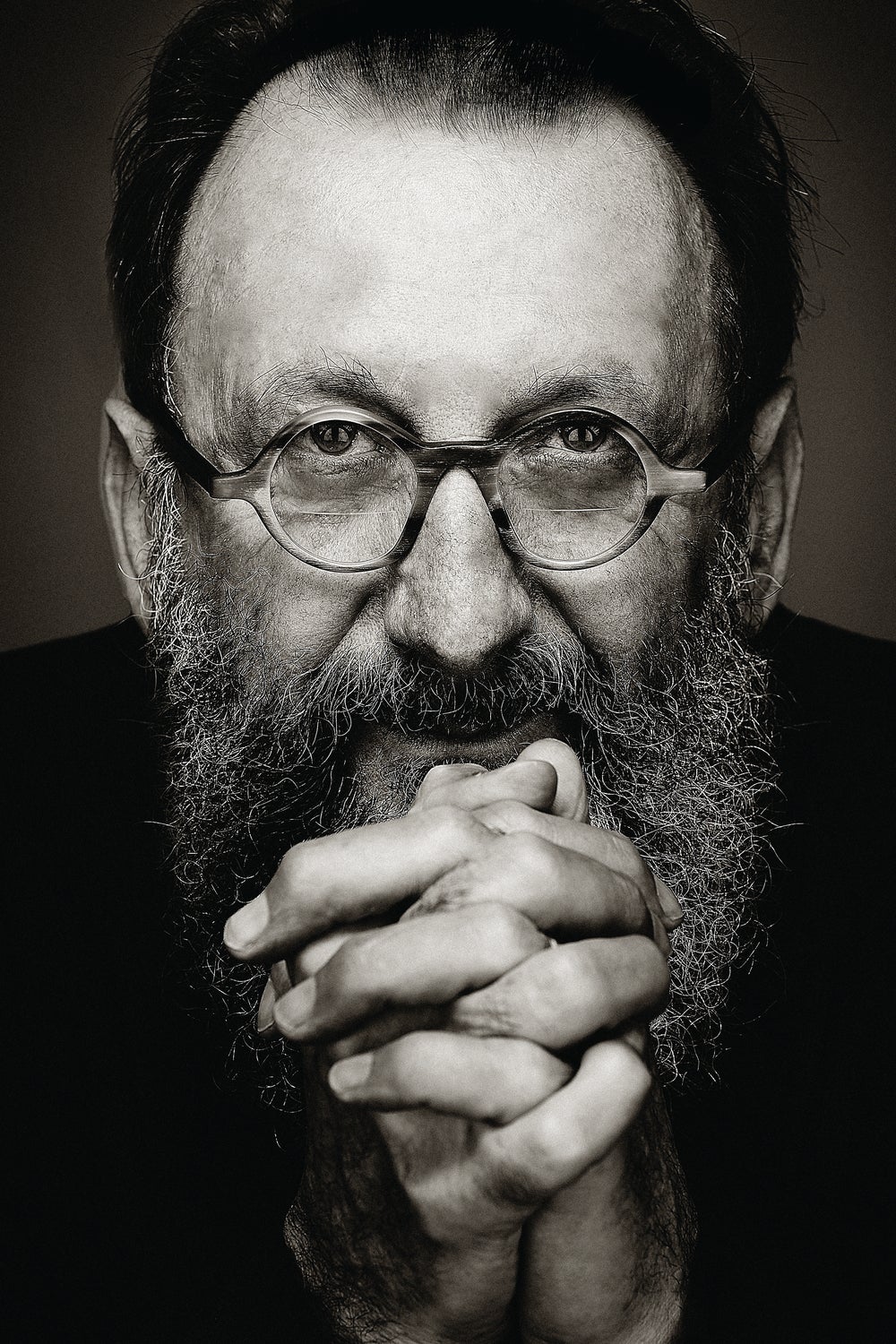 A student of radical architecture and design, the work of Michele De Lucchi—born in Ferrara in 1951—spans from the absurd and avant-garde to simple objects of the everyday. Designer of renowned creations like Artemide's Tolomeo lamp, the First Chair for Memphis Milano, kitchen and home accessories for Alessi and more, De Lucchi studied architecture in Florence before moving north to Milan to work alongside fellow designers and friends Ettore Sottsass and Alessandro Mendini.
The Right Time + The Right Place: De Lucchi and The Memphis Group
As part of the Memphis Group—a design movement founded by Sottsass in 1980—De Lucchi's eye for unexpected combinations of materials and techniques allowed him to design furniture that became emblematic of the decade. As a student and the assistant at the university in Florence, De Lucchi was fascinated by the avant-garde, and worked with professors to interpret the art movement through the lens of design and architecture. The Memphis Group, a movement built upon radical, geometric designs, bright colors and lively patterns, was the perfect fit for De Lucchi, who became a leading activist for the Group while developing his own quirky designs, most notably the First Chair for Memphis Milano.
A More Modern Design: The Tolomeo
In the late '80s, De Lucchi moved away from avant-garde design and the Memphis Group, and his artistry turned to a more traditional approach. Perhaps his most famous creation, the designer created the Tolomeo Classic Table Lamp in 1987 for Italian lighting brand Artemide. A harmonious union of engineering and design, Tolomeo received the Compasso d'Oro for Italian industrial design just two years later.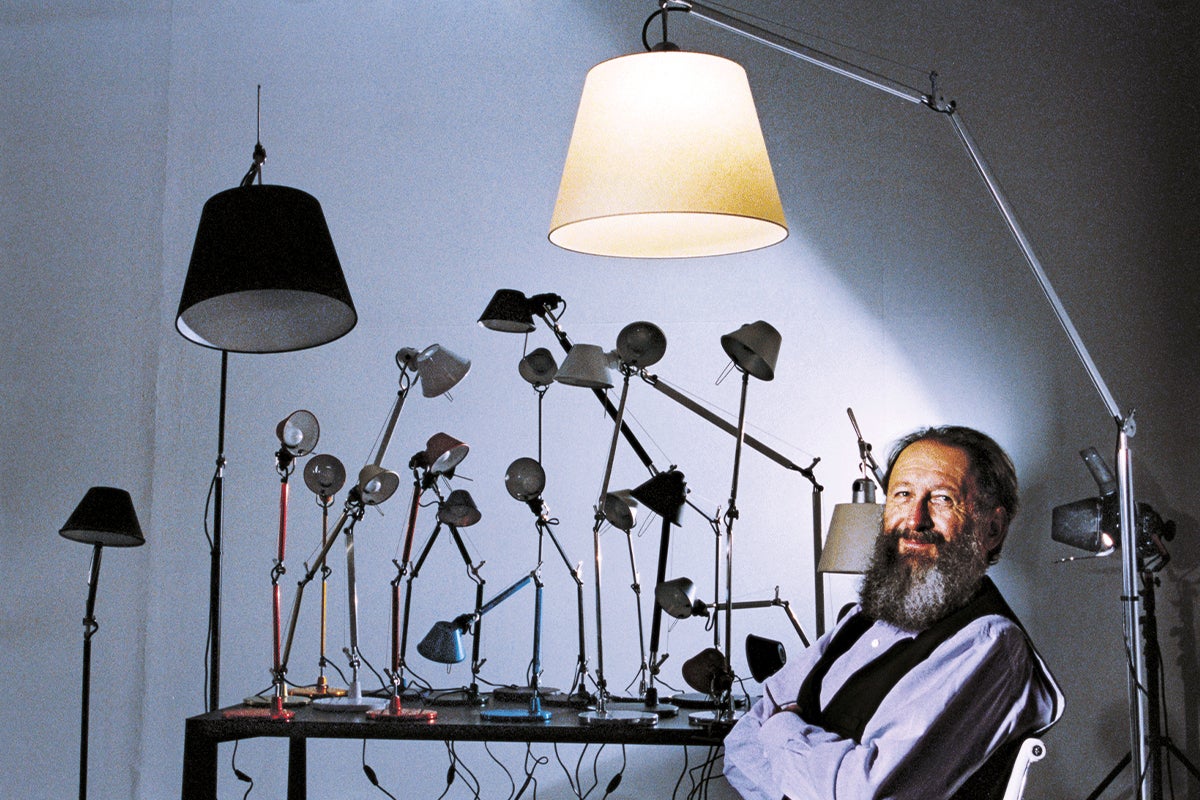 Since its creation in 1987, Artemide's Tolomeo family has grown, and continues to adapt with new technologies. Today, the lighting family includes table, desk, floor, wall, track and suspension fixtures, as well as innovative LED models. A design now synonymous with Artemide, Tolomeo is an emblematic icon that has come to define both De Lucchi's career and the Artemide brand.
De Lucchi's Everyday Objects
Accolades abound in De Lucchi's career. The architect/designer created products for some of the most well-known Italian and European brands, including Alias, Unifor, Vitra, Alessi, Hermes and, of course, Artemide. In 1992, De Lucchi's designs found themselves a new home in office spaces when he turned his attention toward the creation of objects for the everyday—including desk accessories, computers, bookcases and more. His office furnishings gained in popularity, and De Lucchi became Design Director of Italian brand Olivetti, where he stayed until 2002. From 2015, his kitchen accessories for Alessi have earned Good Design Awards and plenty of press.
Artisanal Design: De Lucchi's Produzione Privata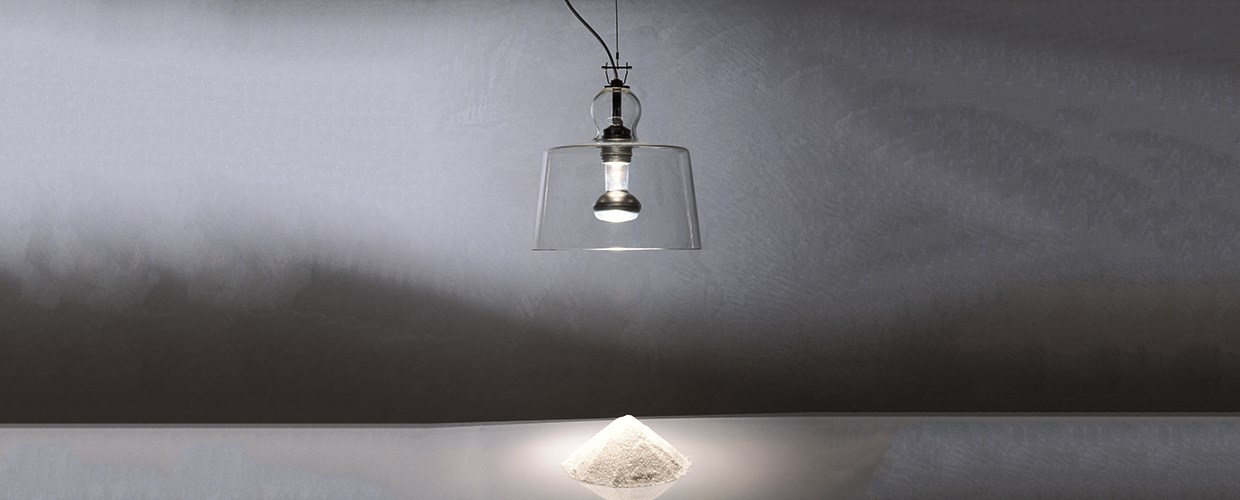 Dedicated to craftsmanship, experimental designs and artisanal techniques, De Lucchi opened his own studio in 1990 based on those exact principles that have been the center of his design practice for so many years. At Produzione Privata, De Lucchi creates using the "hands of the mind."
"A craftsman who works with his hands has a direct relationship with what he produces," he said. "And therefore knows exactly what his hands create and never accepts that which does not correspond to his idea of perfection."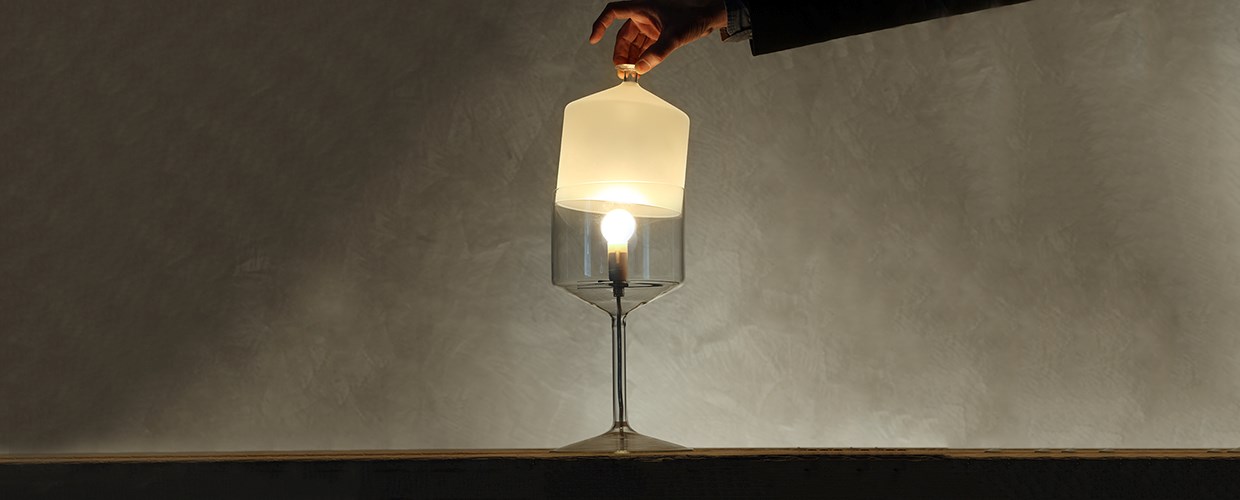 From whimsical coat hangers to pristine luminaires, many of the designs from Produzione Privata offer a tale that carries references to literature, art and nature. An observer and Renaissance man at heart, De Lucchi's design philosophy runs strong in his Milan-based studio.
"Perhaps I desire most of all to grab the ambition to live the profession a little less 'professional' and a bit more as an 'artisan,' he said. "I believe that the ideal condition is to 'create' and 'produce' simultaneously and I realized it today, with the help of skilled Italian craftsmen, turning my office into a kind of workshop of a Renaissance artist."