For more than a century since its founding in 1874, Danish lighting manufacturer Louis Poulsen has followed the Scandinavian design tradition where form follows function and the belief that passionate craftsmanship produces quality lighting. Each Louis Poulsen design starts and ends with light, and every detail has a purpose.
Louis Poulsen has always sought to shape light that creates an atmosphere that makes people feel good, both indoors and out. In close partnership with designers, architects and other talents like Poul Henningsen, Arne Jacobsen, Verner Panton, Øivind Slaatto, Alfred Homann, Oki Sato and Louise Campbell, the brand has established itself as a premier global supplier of architectural and decorative lighting, where each and every design is tailored to reflect and support the rhythm of natural light.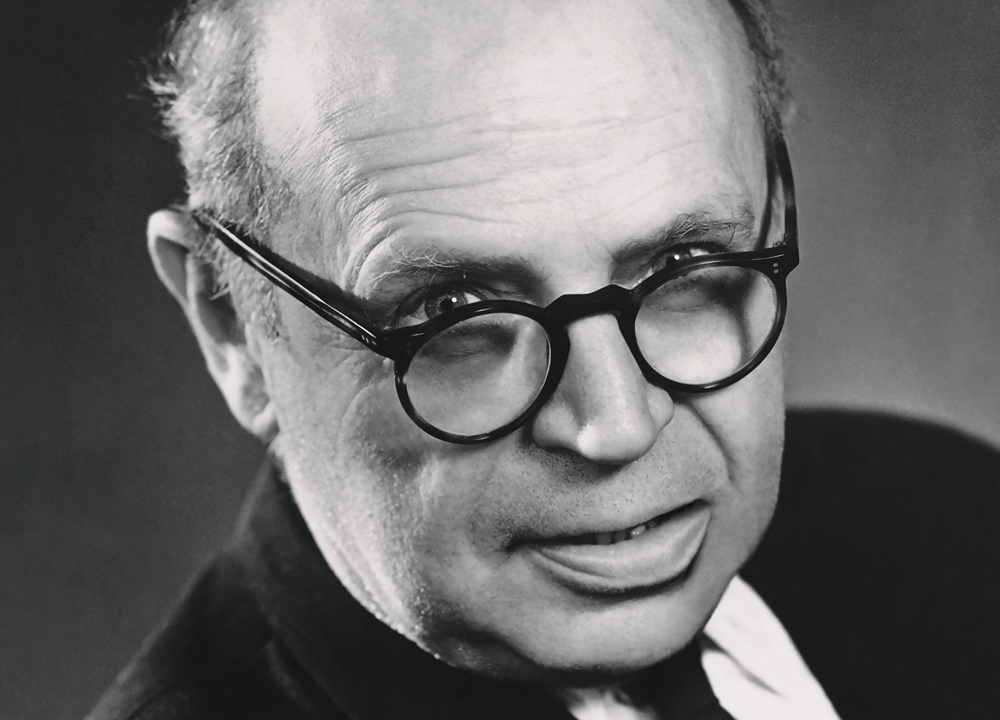 The Design Legacy of Poul Henningsen
In 1924, Poul Henningsen created his influential Paris lamp for Louis Poulsen. The iconic three-shade system was informed by Henningsen's understanding of the dualities within design and light. With his creations, the designer sought to transfer the warm luminescence of a Scandinavian summer to the cool and long darkness of Scandinavian winters. Henningsen's pioneering work on the relationships between light structures, shadows, glare, color reproduction and our need for light remain fundamental to the lighting theories that are still practiced by Louis Poulsen today.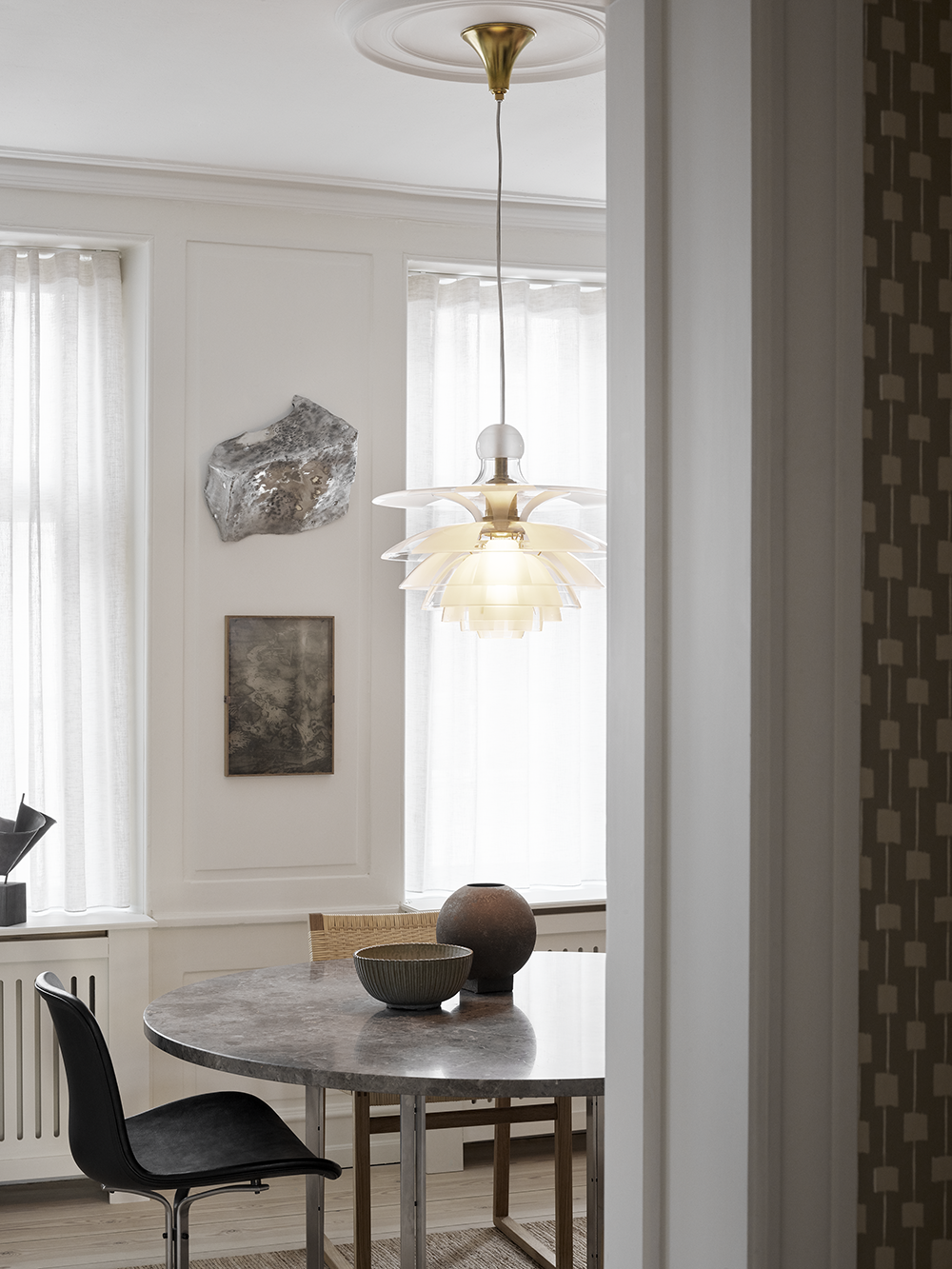 The Return of the PH Septima
In the fall of 2020, Louis Poulsen reintroduced the PH Septima: A distinctive seven-shade glass lamp, originally designed by Henningsen between 1927 and 1931. With its poetic shape and seven shades, all embellished with alternating clear and frosted sections, the PH Septima diffuses a pleasantly delicate light more than capable of setting the stage, and the mood.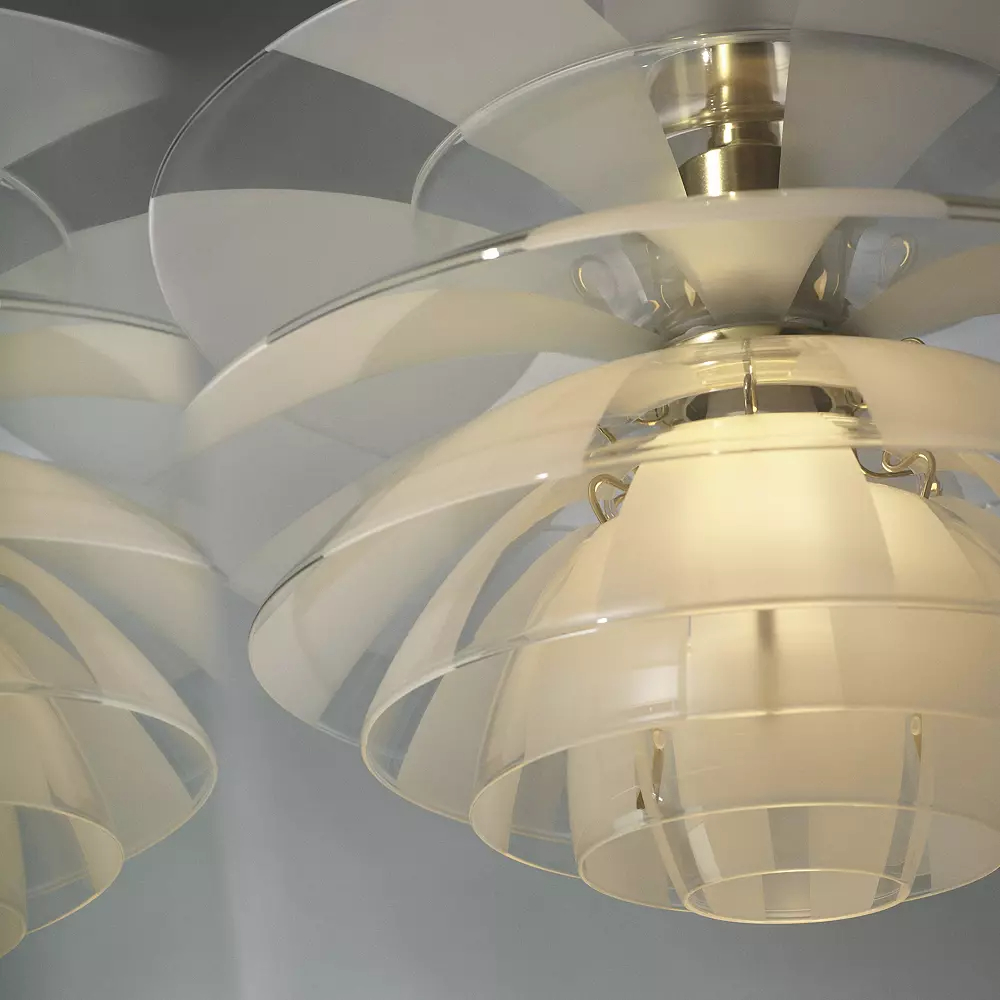 Balancing heritage and modernity, the PH Septima is an exceptional design that draws inspiration from Henningsen's seminal three-shade system, found in the original PH 5/5. With the Septima, Henningsen added four additional sections to the original three-shade system—seven shades, providing the design its namesake. Creating a warm and harmonious ambiance, the glass crown shades are produced in delicate but durable Italian borosilicate glass, while its alternating clear and frosted decorated sections provide a contemporary aesthetic edge.
Positioned so that the frosted sections cover the clear sections underneath, the glass shades gracefully spread layers of light in a more diffused way, while maintaining glare-free, downward-directed light distribution. As a finishing touch, a neat, round glass cup at the top of the design prevents dust from falling into the lamp.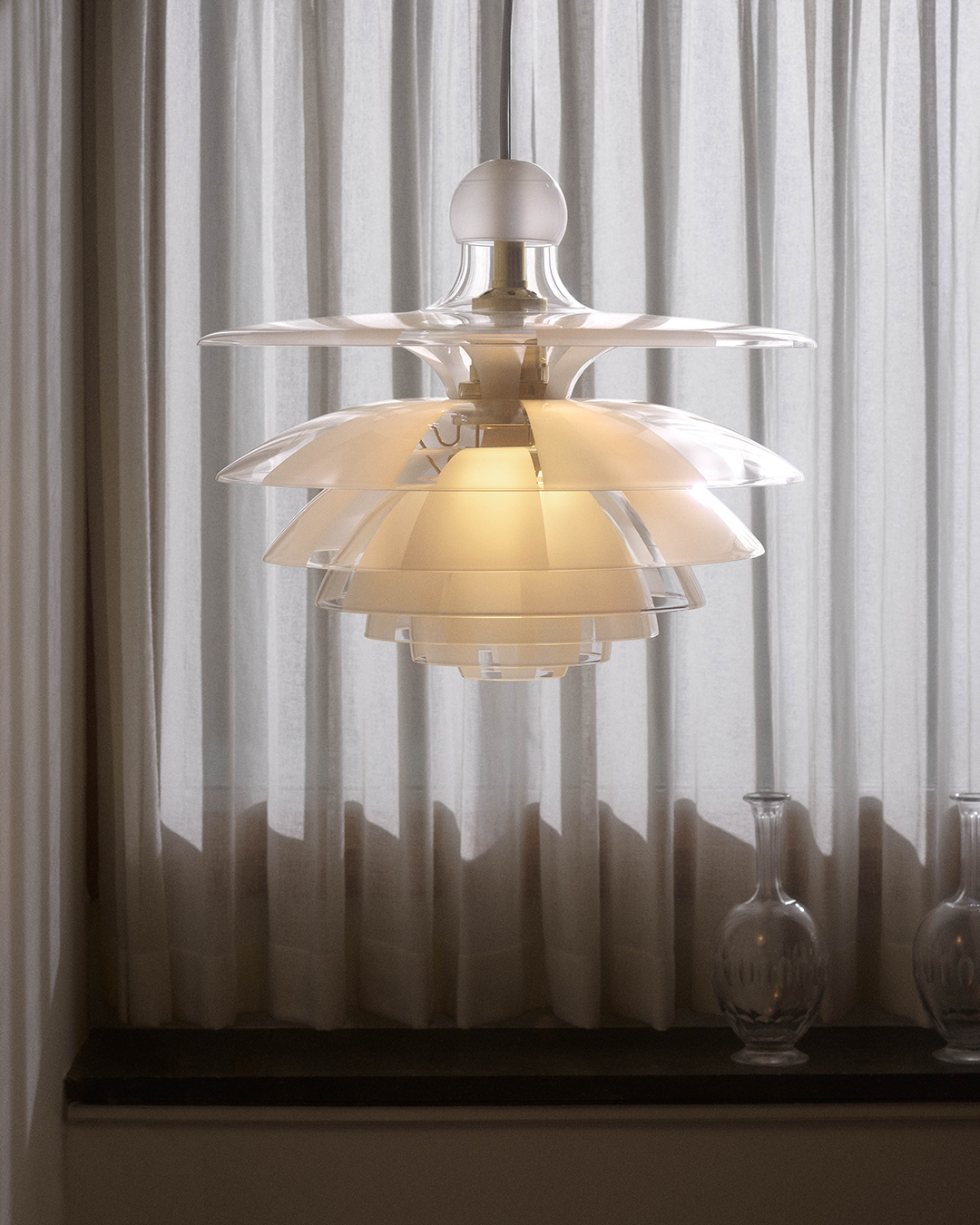 Poul Henningsen's PH Septima Pendant is a poetic manifestation of the industry-defining integrity of Louis Poulsen's designs. The sculptural luminaire represents those beliefs that are at the heart of the Danish lighting brand: a deeply engrained respect for architecture, and an understanding of how lighting can create an emotional effect while delicately balancing the aesthetics of shadow and illumination.