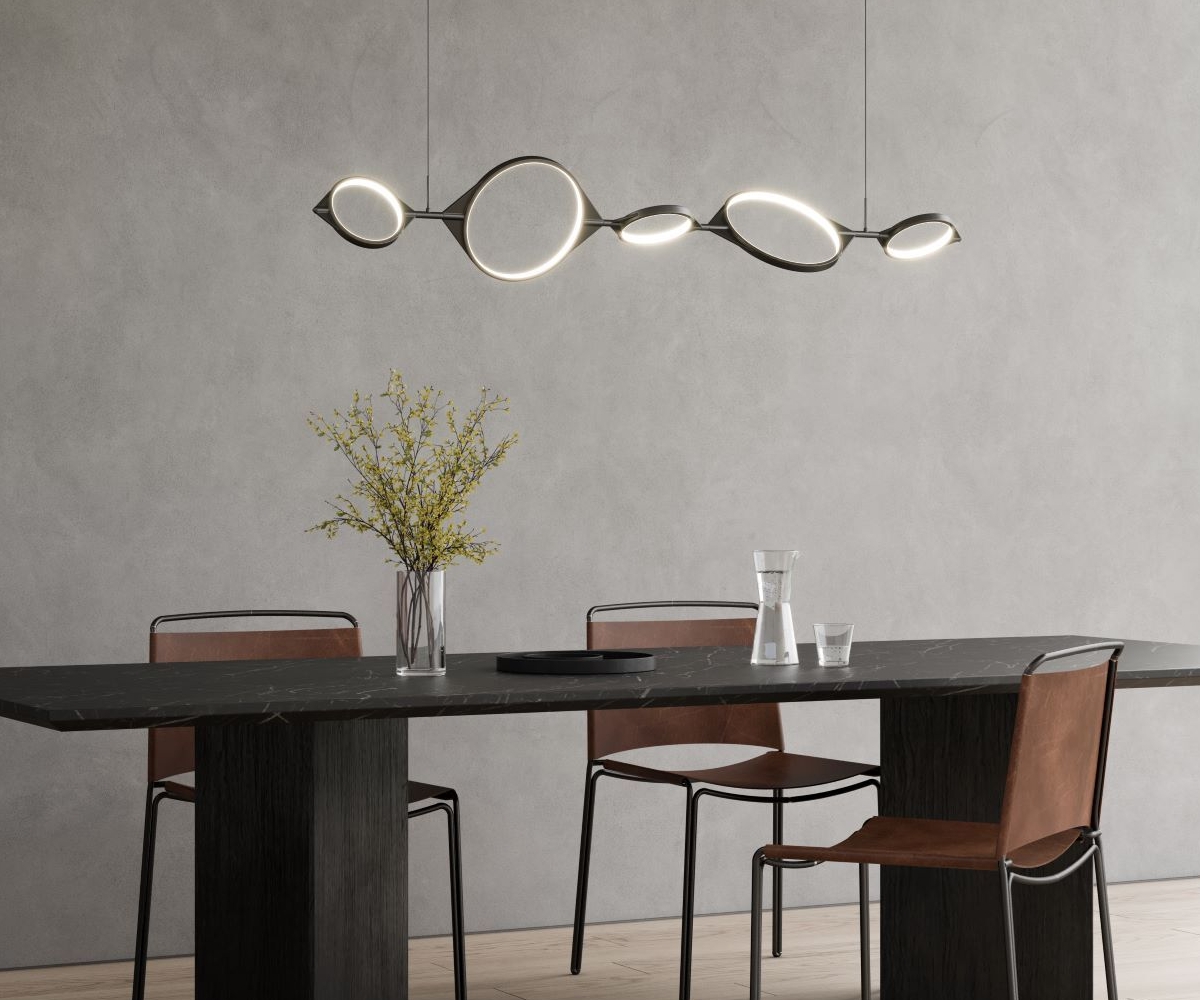 For over 10 years, Kuzco Lighting has been designing and producing innovative contemporary pieces with architects and designers in mind. The company's selection is extensive, with each Kuzco light fixture imparting a unique, transformative touch on its environment. The Canadian company made its debut in the U.S. market in 2016 and, three years later, its Lead Designer Ryan Pauly established the Kuzco New York City Studio in the heart of the Garment District. That same year, the brand launched its partner brand Alora, expanding its selection with creative transitional collections.
The brand's 2021 launch, the Serif collection, earned the studio its second Red Dot Product Design Award, a year after their highly awarded Magellan collection. We spoke with the Kuzco studio team, Ryan Pauly, Cody Stonerock and Hae-Jung Ro, about their start in industrial design, what inspires them and the road to their award-winning designs.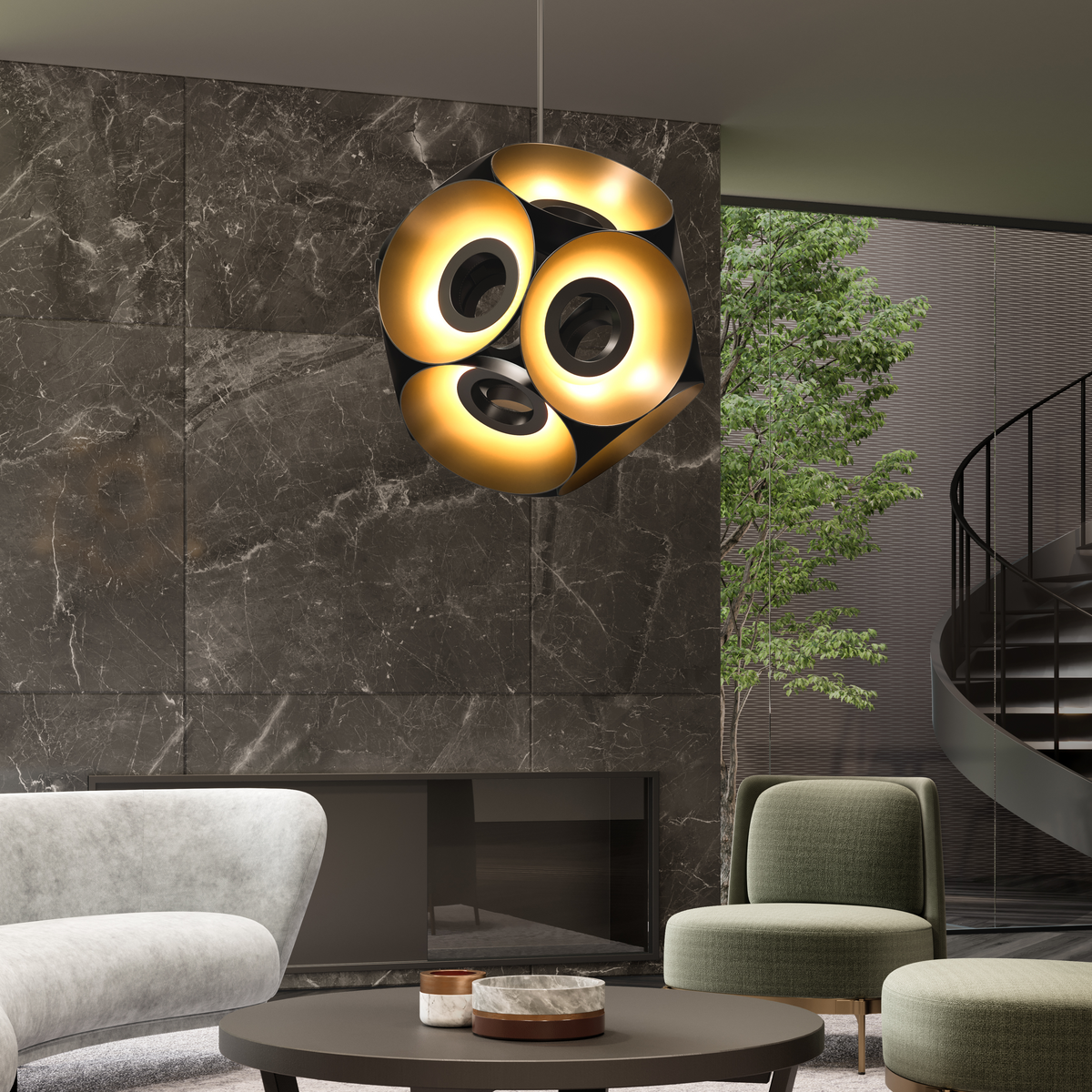 How did you get started in industrial design?
Cody Stonerock: I kind of lucked into it. I was dead set on studying engineering in college until I sat in on a class. I immediately decided after that it wasn't for me, but I still wanted to innovate and create. I was always interested in art and tinkering around with things, so industrial design was the perfect fit.

Hae-Jung Ro: Ceramics first got me interested in product design. I knew from a young age that art was my passion and found through ceramics that three-dimensional art was the target. I began designing smart home appliances, which started my passion for LED technologies.
Ryan Pauly: As a kid, I had a curiosity for function. I started re-designing by turning a banana bike into a BMX bike because that was what all the kids wanted back then. When I got older, I decided to go to business school. I quickly realized that was not for me and took a break from school to promote bands and clubs. I took a turn towards design while working in building and construction when I saw a flyer for design school in San Francisco. The flyer had photos of design students' projects re-designing fire hydrants and lamp posts. That's when I realized you could take any mundane object from everyday life and design it to be more enjoyable.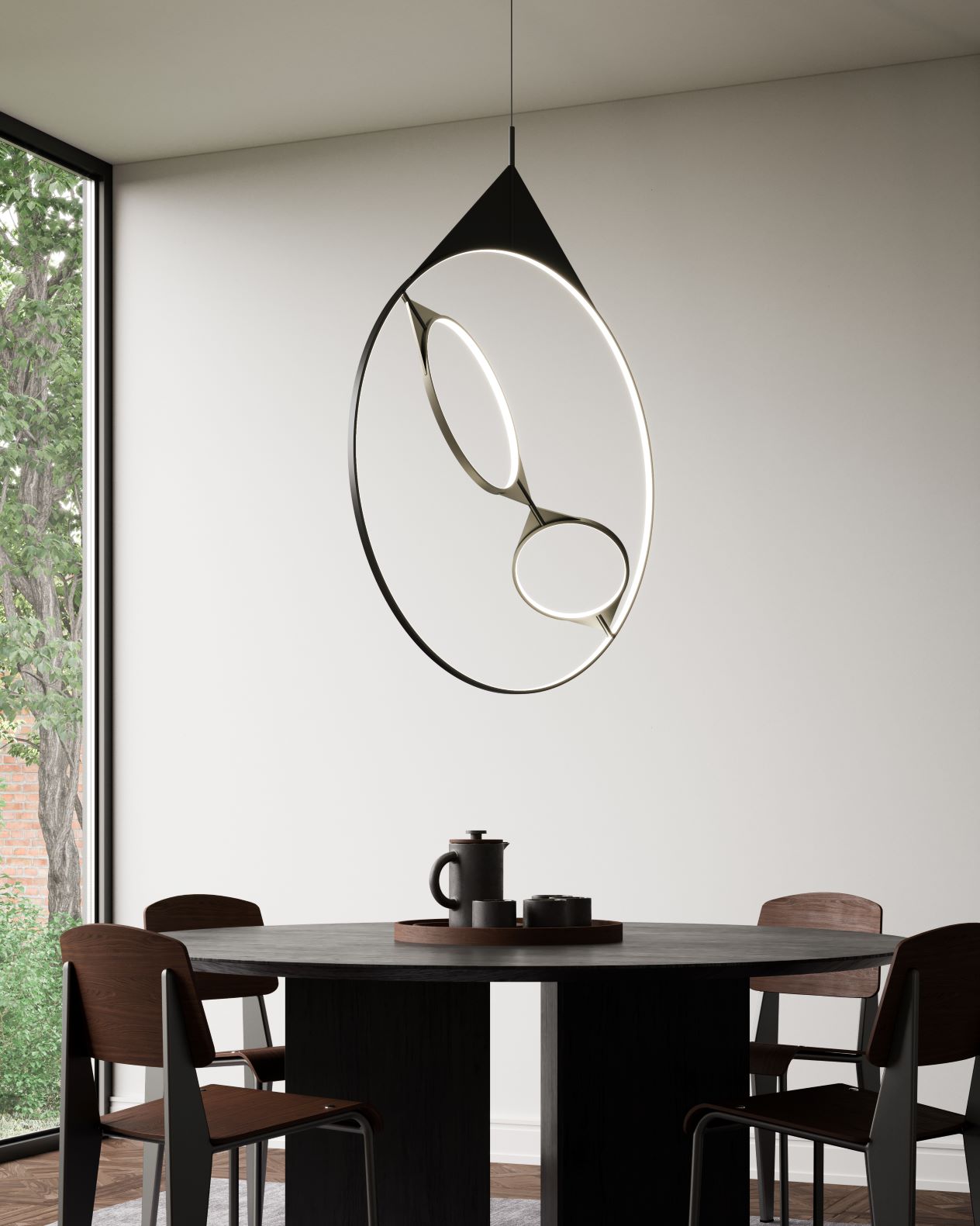 What is it about lighting that interests you?
CS: A lot of industries are just looking for the 'new version for next year,' and designing homewares was not the sustainable design career I was looking for. Things were very destined for landfills. The typical user of other décor and home items tends to change out their smaller items from year to year without thinking much about the environmental effects. Lighting, however, tends to be a staple in a home for a long time, spanning at least several years. Lighting is a dominant part of designing a home. I enjoy that lighting gets to be more sculptural and artistic in its design compared to other product design categories.

HR: I enjoy the expansiveness of lighting design. It is both tangible and non-tangible design. Lighting goes far beyond a sleek or ornate physical form; it creates a mood and ambiance with its illumination. It's not only a tool, but great lighting can affect a person's mood and even psychology.

RP: I agree. It lives beyond its physical self. It illuminates, it changes from day to night, and it can change the mood of a room entirely. My love for lighting also comes from the fast-paced movement of lighting technologies. Lighting in the course of my career has completely changed.
Where do you draw inspiration from?
CS: In the early stages, I tend to try to avoid looking at lighting. I prefer to look to fashion, architecture and photography before looking for inspiration in the lighting industry. After the initial concept has got legs, that is when I'll look to lighting design, past and present, to either be inspired or steer in a new direction entirely.

HR: I agree. I tend to steer away from lighting in the early stages of the process. I've recently been most inspired by tableware details and natural materials, like wood.

RP: Anything that has a reason for being. I draw inspiration from nature and music. The 'why' of a design is also just as important as inspiration. Inspiration can start the fire, but we consider what the end-user needs out of their lighting. Challenges can be inspiration, too. Sustainability and shipping materials can inspire designs, and we are always looking for more efficiency in the way lighting is created.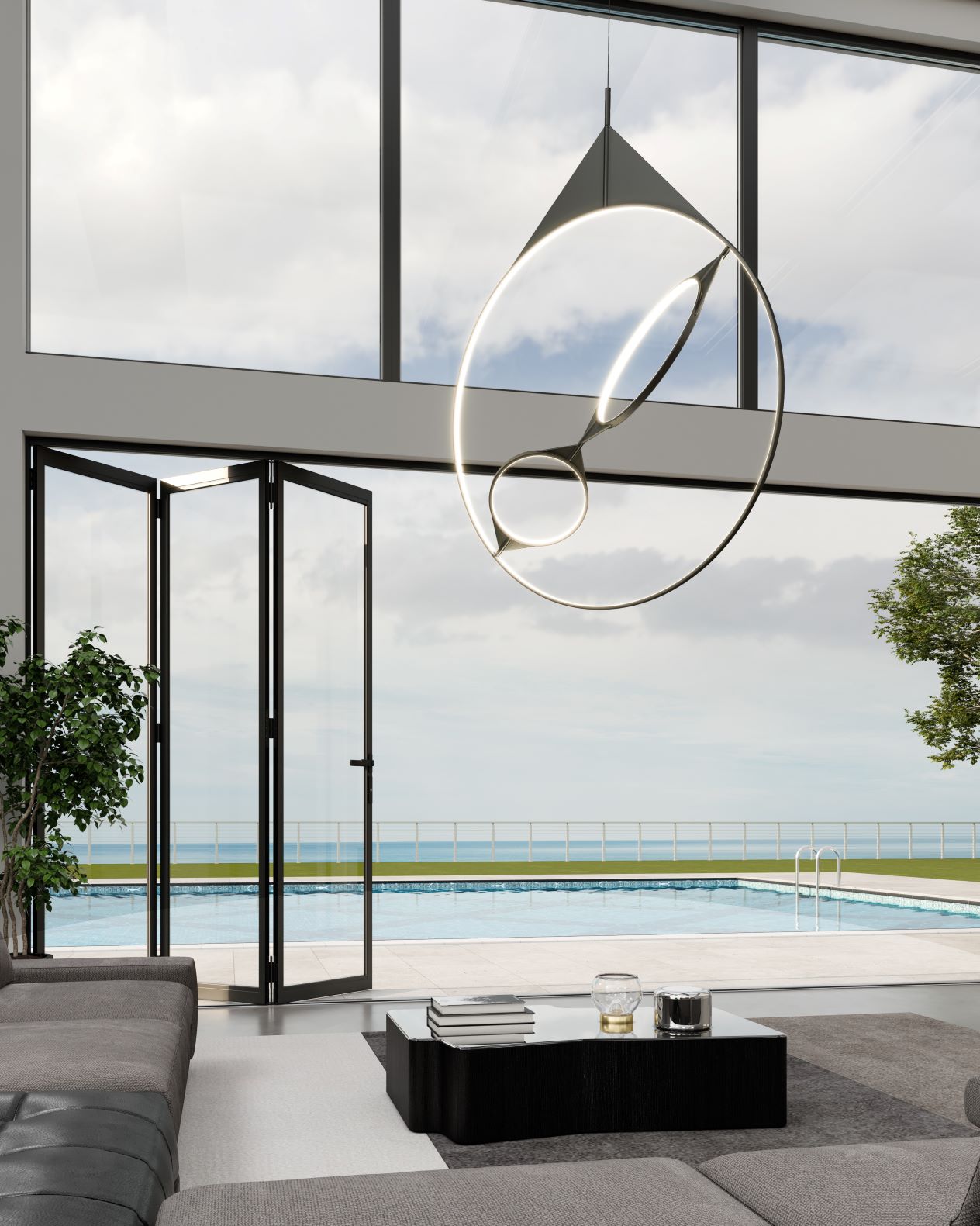 Has inspiration ever struck you in an unsuspecting way?
RP: That's a tricky one, what is ever really expected?

CS: Yes, especially when you are looking for inspiration everywhere with such a wide range of things. While in school, I designed a chair from a memory of a playground I remembered as a kid. This particular playground had many suspended ropes linking each slide and toy together, which gave the chair its unique suspended seating. It was unexpected because I hadn't even seen that playground for over a decade.

HR: My most unsuspecting design idea came from taking a walk in South Korea. I was working on the early stages of the Flora Collection. I wanted the design to truly mimic the flow of natural flora, so I began sketching right at the source.

RP: I've gotten inspiration on nature walks and while taking trips to museums. It's my favorite feeling when inspiration strikes and matches a project I have already begun. When you say, 'I saw this,' or 'I thought this,' or 'I felt this,' and then you see a project you are working on and say, 'well these go together perfectly.'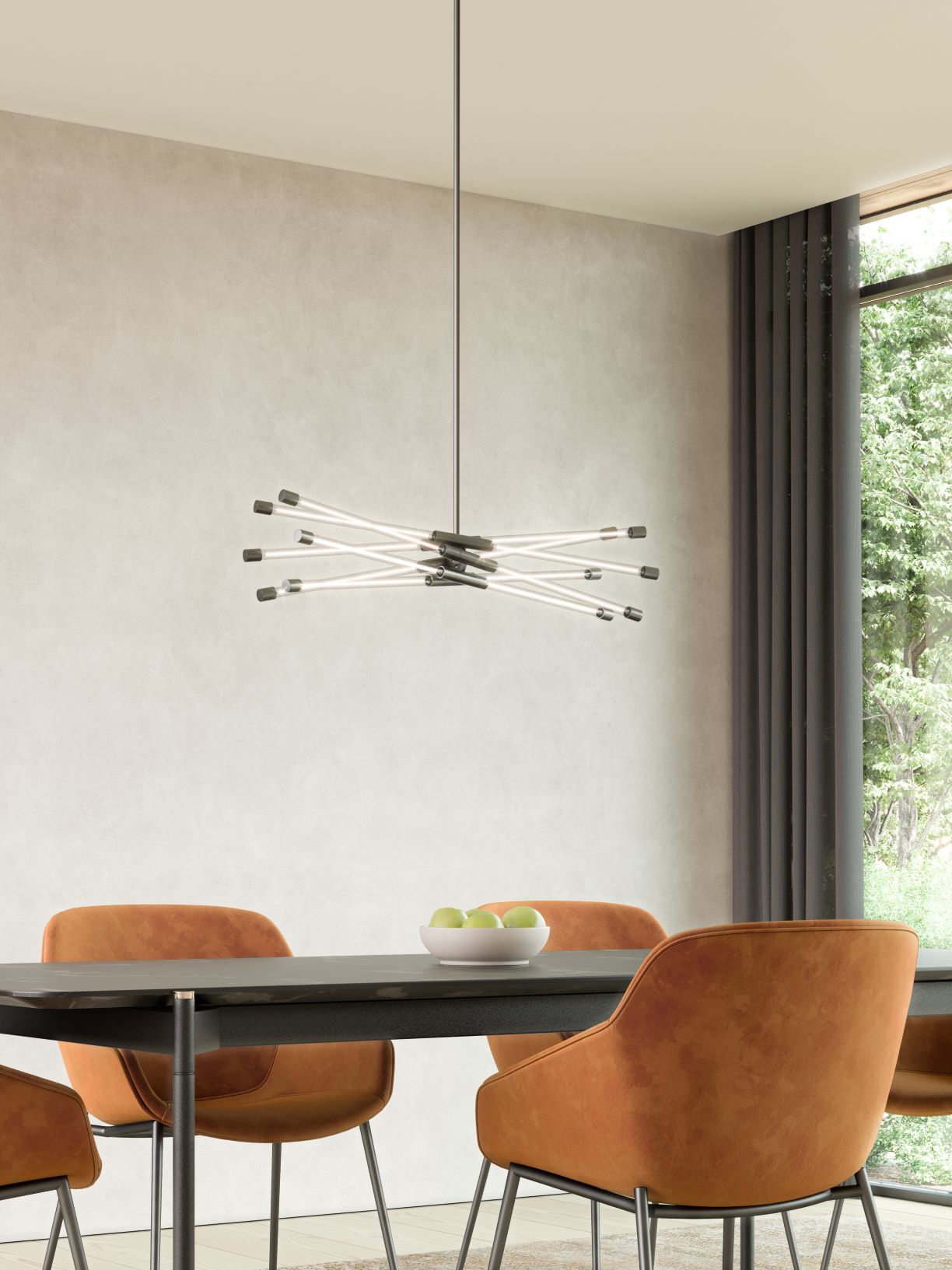 Favorite project you've worked on at Kuzco?
CS: Motif. It has a unique callback to much older filament lights. I enjoyed taking such a simple idea in so many different directions with this collection.

HR: The Novel Collection. The challenge with this collection was to create a luminaire with the same diameter as the canopy. Rather than making the canopy an afterthought, this collection was born from the idea of making the entire collection flow with it. As we further explored and modeled this collection, we realized we could make the disks of illumination adjust for a wide range of uses, making it even more functional.

RP: I don't think I can say I have a favorite. I mean, we do so many projects. I like when it just makes sense; when you see it, you want to get close or walk around the object, look at it. Of course, Magellan. That could take years for a team to get to that level, but we've been able to come together in our first season and have some really great success.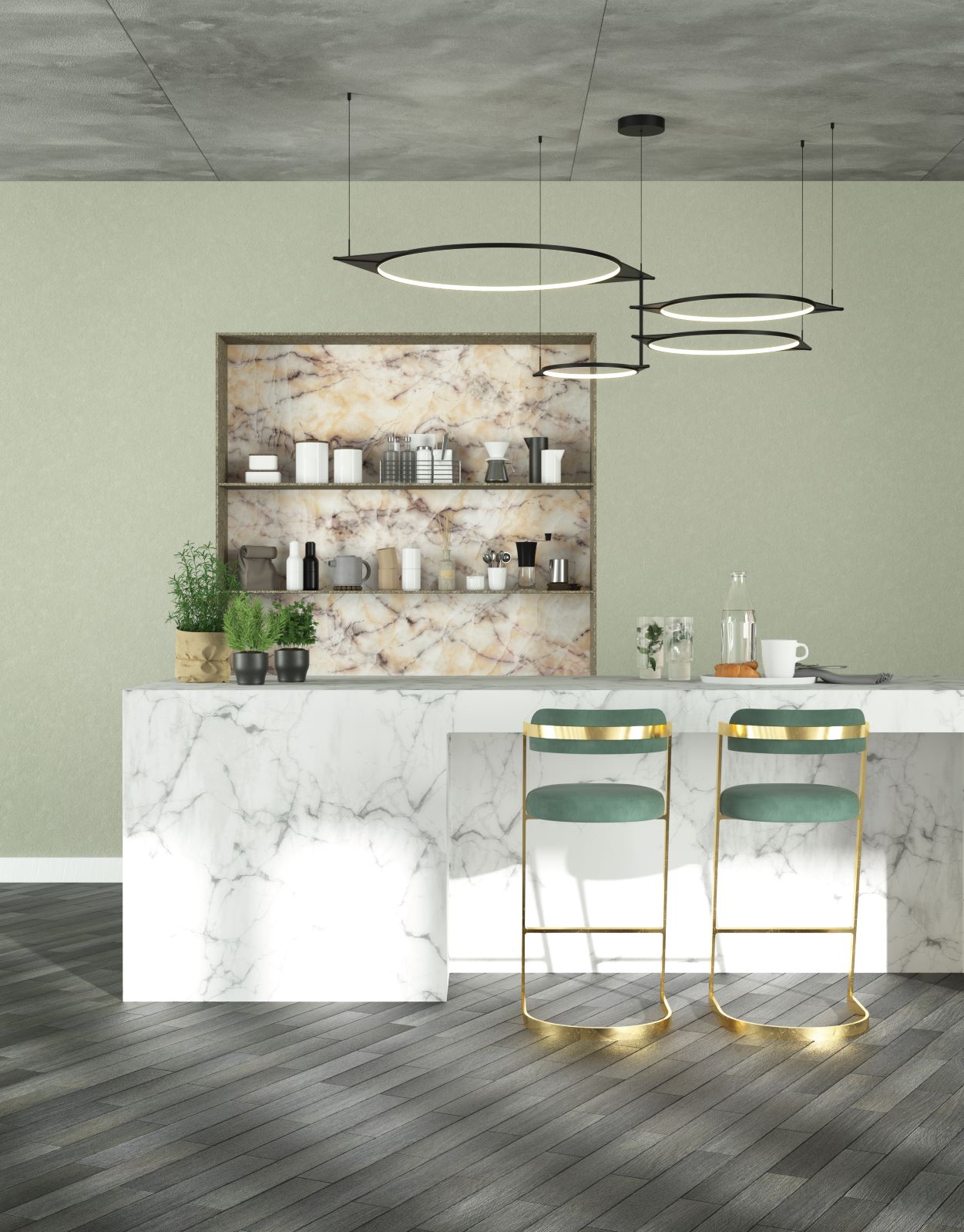 What makes great lighting?
CS: It has to accomplish being a beautiful object on its own, regardless of the environment, in a few different stages, like whether it is on or off. Great lighting is not just pretty but serves its function. If the space is made better by the light, then I think you've accomplished that.

HR: I agree; great lighting must be beautiful as well as functional. If the lighting can enhance the environment around it, that is what makes the design truly great.

RP: It has to provide the function it is intended to do. For me, it's about using the absolute minimum amount of materials to what is proportionately right to the idea itself. The best lighting is designed in a way in which it can have a long life. Whether it be dramatic or elegant, the personality you want to convey needs to come through.