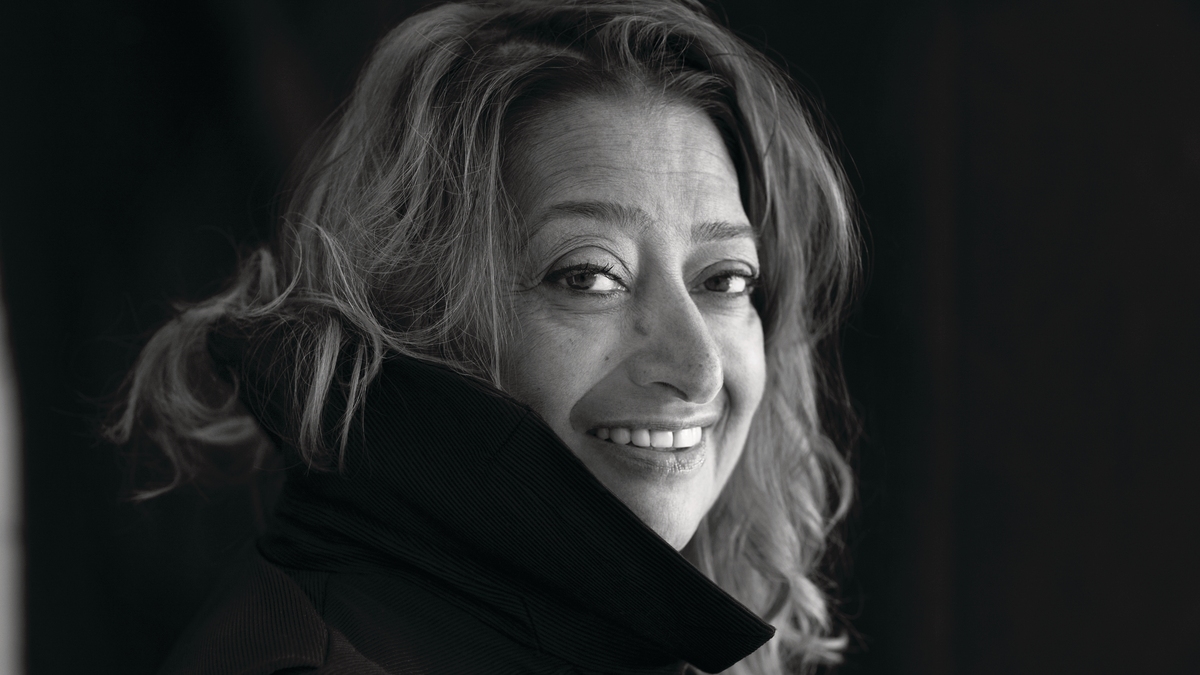 An architect and designer with a foundational background in mathematics, Zaha Hadid's designs range from the sharp and fragmented to the sweeping and fluid, but always impressively scaled. Experimenting with geometry and size, her work resisted 90 degree angles, and intentionally so, as she wanted them to reflect life itself, believing that "Life is not made in a grid."

Born in Baghdad, Iraq in 1950, Hadid studied mathematics at the American University of Beirut before moving to London in 1972 where she studied at the Architectural Association School of Architecture, and subsequently opened her own architectural firm in 1980.
To say that Hadid's legacy looms large over the architectural world is something of an understatement. In 2004, she was awarded the Pritzker Architecture Prize for what she'd accomplished in the first 24 years of her professional career. She was the first woman—and first Iraqi—to be recognized by the award committee. Throughout her career, she earned many other honors, including the Royal Institute of British Architects Stirling Award (once in 2010, and again in 2011); Hadid was also named by Queen Elizabeth II as a Dame Commander of the Order of the British Empire for her services to architecture.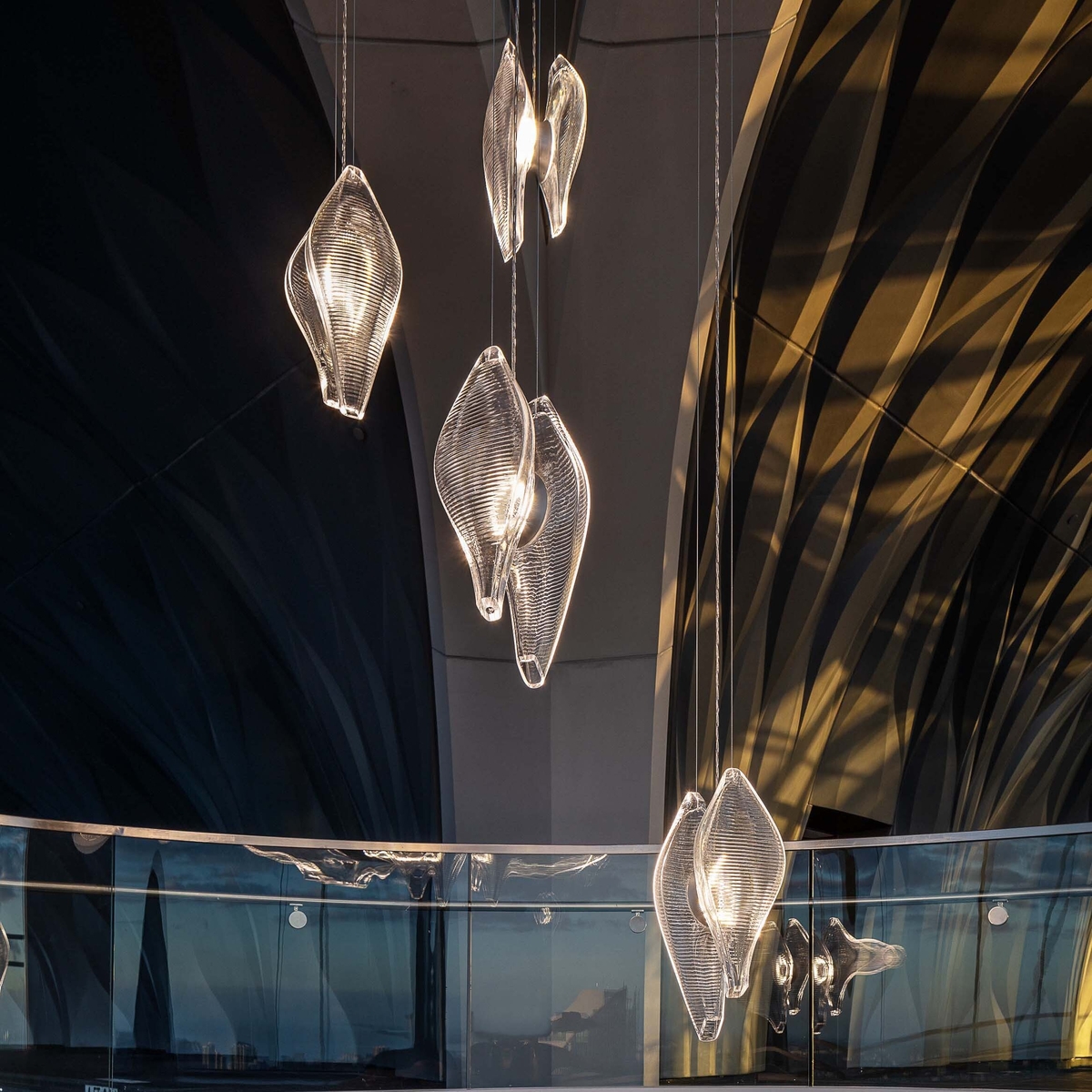 Hadid desired to create environments that uplifted, enthused and inspired—whether through her lighting and furniture designs, or her architectural work that was as much as at home in a busy, urban center as it was in tranquil, natural settings. Thinking of her designs like buildings in a city, she wanted whatever she created to "divide a space," and it was through that ability to bring grand ideas to life that the iconic designer laid the groundwork for designers to come to think big, too.
Before Hadid's untimely passing in 2016, we were grateful to speak with the incomparable designer about the early days of her architecture career, painting and product design, and what it meant to be a woman in the design world.
With the Zaha Hadid Design project and the other collaborations you have been a part of in the past, your focus has been on household and personal objects. Have you tried your hand at two-dimensional arts, or do these areas not interest you? 
Painting formed a critical part of my early career as the design tool that allowed us the [opportunity for] intense experimentation. The painting was always a critique of what was currently available to us at the time as designers—as 3D design software didn't exist. There has been a complete shift in the last say 30 years—to now doing some projects only on the computer. 
My paintings really evolved 30 years ago because I thought the architectural drawings required a much greater degree of distortion and fragmentation to assist our research. I can paint—but I'm not a painter—as the paintings we created were always part of the research for our architectural projects. 
In the early days of our office—the method we used to develop and construct a painting led to new exciting discoveries. We sometimes did not know what the research would lead to, but we knew there would be something. Doing the drawings and paintings was a slow process, as they required tremendous concentration and precision. The whole system of drawing led to new ideas, like putting one sheet over another and tracing, a form of reverse archaeology in a way, leading to a layering process, where distortion in the drawing could lead to distortion in the building. 
It might take 10 years for a 2D sketch to evolve into a painting, then a workable space, and then into a realized building. And these are the journeys that I think are very exciting, as they are not predictable.
Do you find inspiration in the past or are you always looking ahead?
My ideas come from observation: of nature, of people, of the city. It's always about how people will use the space. We often look at the logic and coherence [of] nature's systems when we are working to create environments—as well as geological and landscape formations such as erosion, and the organic morphology of cells and biology. People do ask 'why are there no straight lines, why no 90 degrees in your work?' This is because life is not made in a grid. If you think of a natural landscape, it's not even and regular, but people go to these places and think it's very natural, very relaxing. We think that one can do that in architecture and design.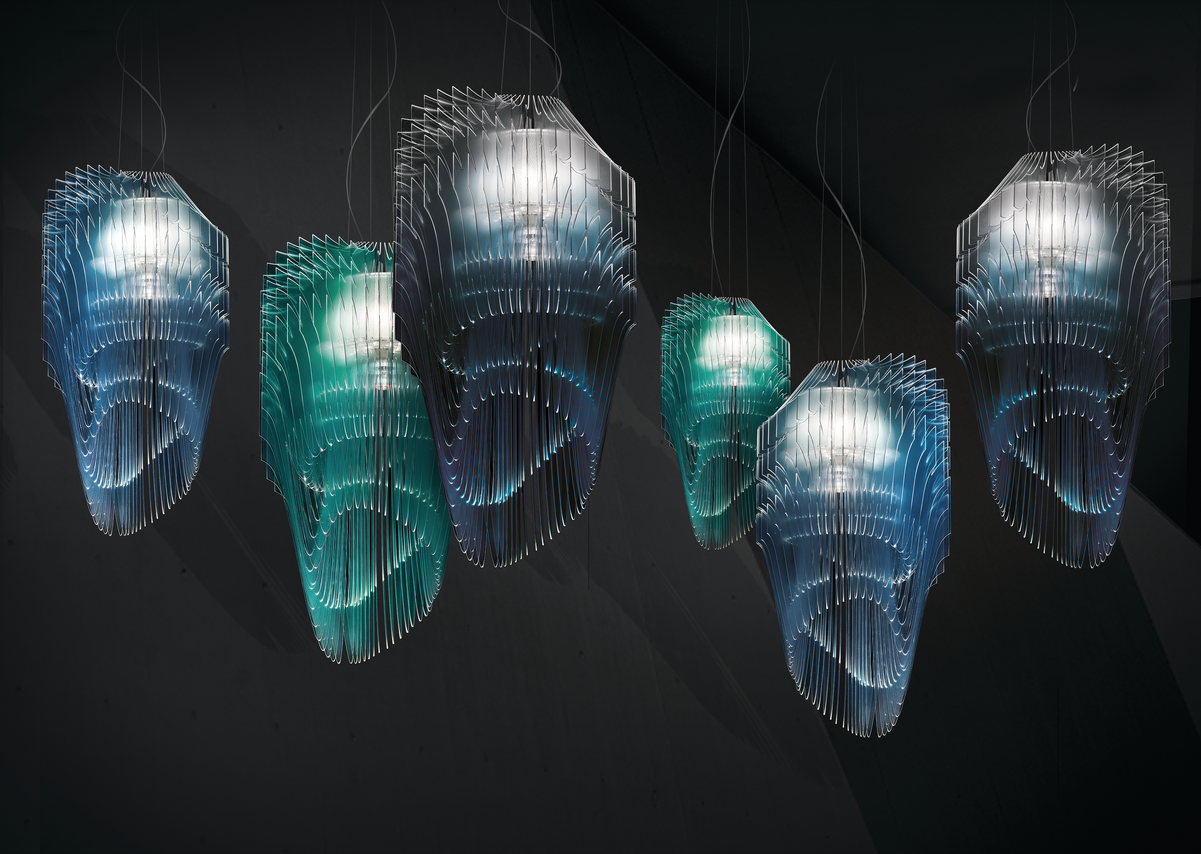 You've said before that architecture is not personal expression for you, but do you see a throughline to the expression of your designs or is each project a clean slate?
At the start of each project, we always work with the client to interpret the true purpose of a project; as it is not only the form of a building that interests us, but we also research new and better ways in which people will be able to use every new building. Each of our projects is the very specific result of how the context, local culture, programmatic requirements, and innovative engineering come together, allowing the architecture, city and landscape to seamlessly combine, both in terms of formal strategy and spatial experience. Every design creates new public spaces where concepts of seamless spatial flow are made real—to create a whole new kind of civic space for the city. 
Speaking of civic spaces, do you approach designing large-scale architectural projects, which are fully immersive experiences for the human participant, differently than you have for your home items, which can create smaller, more personal, and singular experiences? 
Our product design and architecture have always been connected. Some of the earliest projects in the office were designs for products and interiors, with furniture projects being part of our repertoire from day one. There is a strong connection between the two and to some extent this is to complete the (overall) experience we architects try to realize for the user.
In terms of form, all our projects—architecture, furniture or fashion—interest us equally. The idea for a building or a piece of jewelry can come up just as quickly, but there is obviously a big difference in process of how each project is developed. 
We greatly enjoy our product designs, they are of great importance to us. The pieces are quicker to execute than the architecture and inspire creativity. These collaborations also provide an opportunity to express our ideas through different scales and through different media. We see it as part of a continuous process of our ongoing design investigation. It is a two-way process; we apply our architectural research and experimentation to these designs, but we also learn a great deal from the process of product design. There is a lot of fluidity now between architecture, design, and fashion—a lot more cross-pollination in the disciplines. But this isn't about competition; it's about collaboration, and what these practices and processes can contribute to one another. 
These product design projects convey the mood of the day, of the moment, like music, literature, and art—whereas architecture is a very long process from the start of a project to its completion. There is the perception of architecture is different because it is a more immersive experience. 
One of the most satisfying things about the product design collections is that the techniques used for design and manufacture, and the production process between idea and result, is so much quicker than for architecture. This faster timeframe leads to greater opportunities for experimentation, particularly in the design of furniture and products for the home where we have the possibility to create real prototypes very quickly, and we can immediately evaluate the design for functionality and comfort.
Your designs seem to have progressed from more monumental and tectonic to an ever-increasing plasticity. Does that have to do with your own style progression? Or with the ever-increasing abilities of digital technology? And/or with innovations in engineering?
Architecture does not follow fashion or economic cycles—it follows the cycles of innovation generated by social and technological developments. I think architecture must change with these new patterns of life to meet the increasing demands of their users. I believe what is new in our generation are the much greater levels of complexity and connectivity. Contemporary urbanism and architecture must move beyond the 20th century architecture of repetitive square blocks, towards architecture for the 21st century that addresses the complexities, dynamism and densities of our lives today. 
Consequently, we are working with new concepts, logics, and methods that examine and organize the complexities of our new living patterns, creating buildings that engage, integrate, and adapt with the needs of their users. Huge advances in design technology are enabling architects to rethink form and space, using new construction methods and materials in development.
Our more ambitious designs encourage the continual progress in the development of construction technology, and the industry continues to respond by providing ever more advanced tools and materials. There is a strong reciprocal relationship whereby these designs encourage the development of new design technologies and construction techniques. Those new developments in turn inspire us to push the design envelope ever further. Some great innovations and discoveries have come from this method of working that are now used throughout the industry worldwide.
We have a whole section of our office researching new design and construction techniques. The office maintains this ongoing research and experimentation, and there is always a lot of collaboration with engineers and with people doing experiments with materials to work on new discoveries and push them into the mainstream for the wider benefit. What is interesting now is a new worldwide collective research culture in architecture that allows many diverse talents and innovative ideas to feed into each other's ideas and disciplines.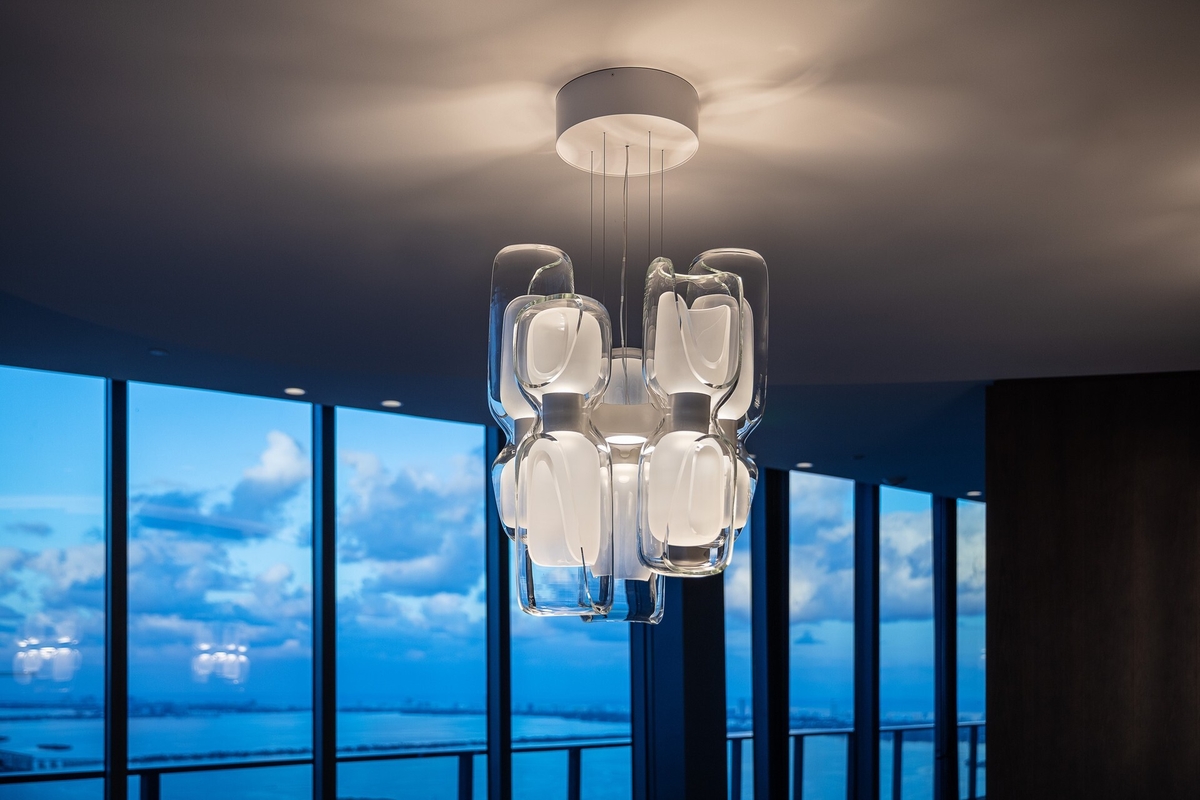 Often it seems that your gender has always been somehow contrasted against your brilliance and fame instead of celebrated along with it. Do you find that important or annoying or both? In the coverage of your solo RIBA Gold Medal, at least the initial media focus seemed to be on you as the first solo woman to receive the honor, instead of you being the architect to receive the honor.
In the beginning of my career, I always thought I didn't want to be known as a "woman architect"—I simply wanted my work to be judged as by an "architect." But later, I realized that I should acknowledge the fact that my own progress could influence others who are starting their careers and want the assurance that it is possible for women. So I think it is important that I can, in some very modest way, help other women to have the courage and determination to achieve their ambitions. 
Architecture is a very tough profession. Every architect you talk to, no matter man or woman, has it very, very difficult. It's still difficult for women to operate as professionals because there are still some worlds [where] women have no access to. But I don't believe that much remains of the stereotype that architecture should be a male rather than a female career. In our office, we have no stereotypical categories that relate to gender at all.
You now see more established, respected female architects all the time. That doesn't mean it's easy. Sometimes the difficulties are incomprehensible. But in the last fifteen years, there has been tremendous change, and now it is seen as normal to have women in this profession.
You've spent a significant portion of your career in educating as well as running your own firm, including your current Master Class at the University of Applied Arts in Vienna. Why is educating the new generation of architects and designers been important to you?
I always thought teaching was very important experience, and it is very rewarding somehow to be involved in showing people what they can achieve beyond what they thought is possible for them to do. As a student, there are such tremendous possibilities for experimentation and research. Credit is due to the students who contribute to the discourse and bring something to the table. Their ambition to improve the project's impact on society is encouraged. You never know what can come out of the students when they are given opportunities. They just need to be given the confidence to do their best. I think that's why students like to come and work in our office—they become part of the process, and of the progress we make. Their only obligation is to work hard and do their best. You need to let people grow, and it's so exciting to see them and their work mature.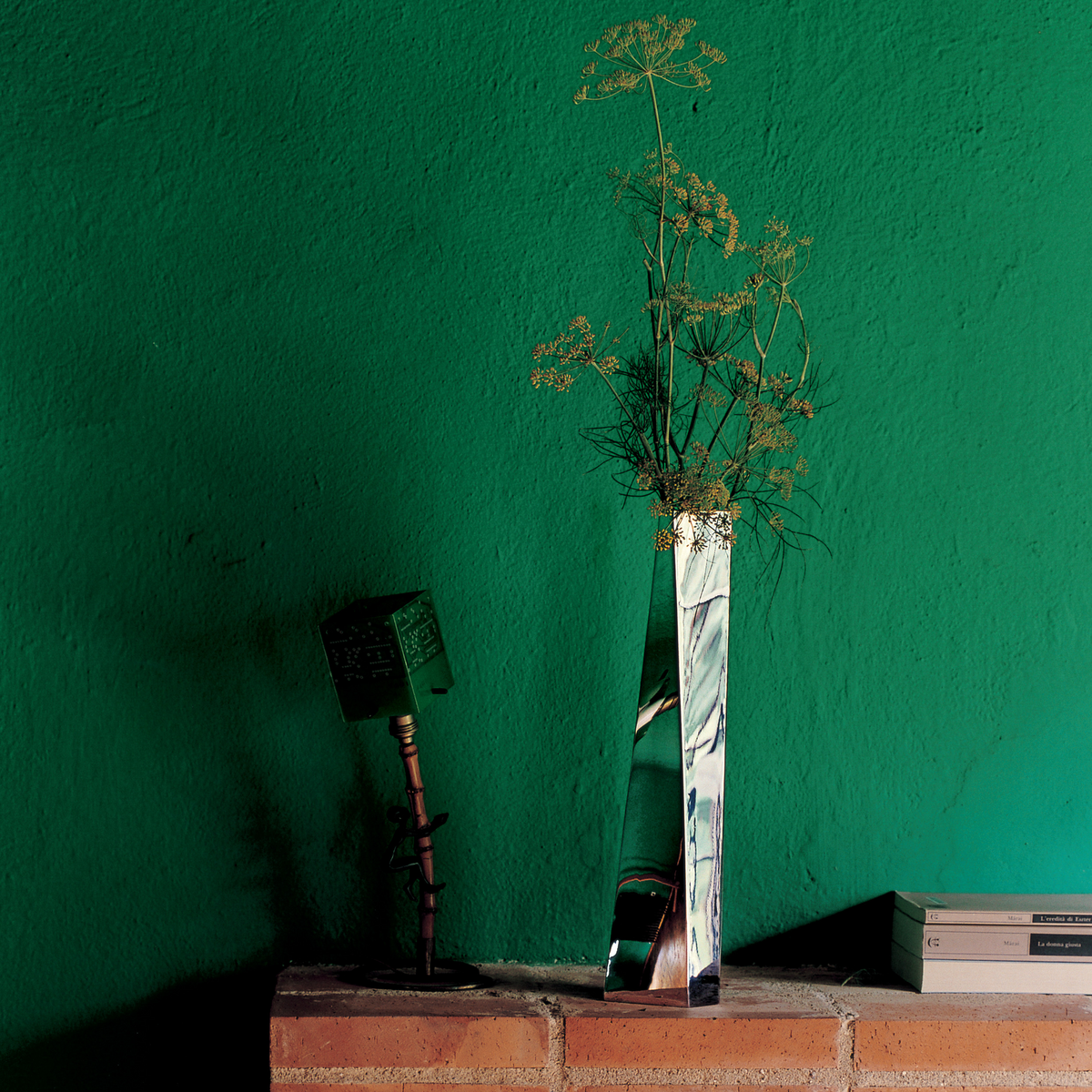 Do you have a favorite piece of furniture or décor in your home?
Many of the pieces in my home are our designs. I like large pieces because they become almost like architecture within the architecture—not just items of furniture, but pieces that divide the space, rather like buildings within a city.