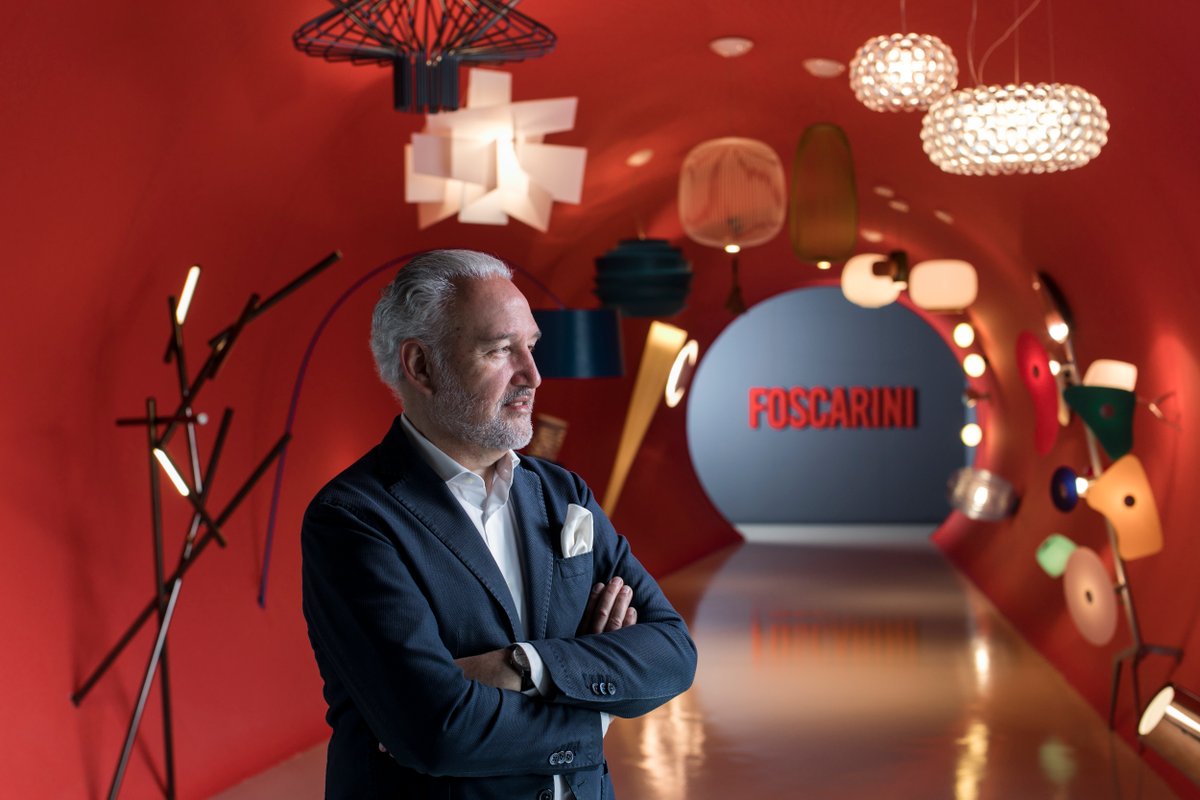 Foscarini lights are almost impossible to describe. Ranging from simple, classically inspired pieces like the Folio Wall Sconce to dynamic modern pendants like Allegretto, the Murano-based studio defies simple categorization. That's by design.  
Defined instead by freedom—in aesthetics, materials, and functionality—Foscarini has become one of Italy's leading lighting brands. Liberty is crucial to good design, according to President Carlo Urbinati, who began his 30-year tenure at Foscarini as a designer before eventually purchasing a majority stake in the firm.
Under his guidance, Foscarini has continued to channel its energy into designs capable of seducing and inspiring viewers with light rather than focusing on designs with massive production potential. Urbinati's commitment to autonomy has inspired a range of designers, leading Foscarini to collaborate with a vast network of talent to deliver innovative designs that prioritize craftsmanship.
We sat down with Urbinati to discover what keeps the Venice-based design dynamo inspired and where he believes lighting is going next.  

What does "Made in Italy" mean to you?
Foscarini brings to life design and light ideas, the result of a freedom in research, expression and development, without any manufacturing constraints. Indeed, since it was established, Foscarini has been a company without a factory, one that is therefore free to explore materials and manufacturing techniques suited to develop every new idea, relying on the locally sourced, craft-based excellence.
"For us, 'we can't do it' simply means 'we haven't done it yet.'"
For this reason, the network of highly skilled and specialized artisans across Italy is so important for us. Foscarini acts as a binding force, bridging the gap between the creative vision of the designers and the production expertise of our suppliers. In our quest for excellence, we thrive on the challenge of pushing boundaries, striving to capture the essence and individuality of each new product concept. When we encounter skepticism and hear from our suppliers the words "it can't be done," we interpret it as a sign that we're on the right path. For us, "we can't do it" simply means "we haven't done it yet." It becomes a catalyst for innovation and propels us forward. Our multimedia project, "Maestrie," in 2017, aimed to celebrate and amplify the role of craftsmanship, an integral part of Foscarini's DNA, which gives birth to countless remarkable objects in Italian design.
What is Foscarini's design philosophy or mission statement?
Freedom is one of the primary values of Foscarini. As a company without a productive structure, we are not constrained by any specific material, technology or designer. This allows us to develop a collection of lamps that express many different aesthetic sensibilities. Today, our possibility of making—anything, in any way—is connected to our choice of independence: Our freedom from mental constraints fuels our ability to challenge the limits of both materials and concepts. It is within these challenging frontiers that we strive to make our unique contribution to the design scene and history.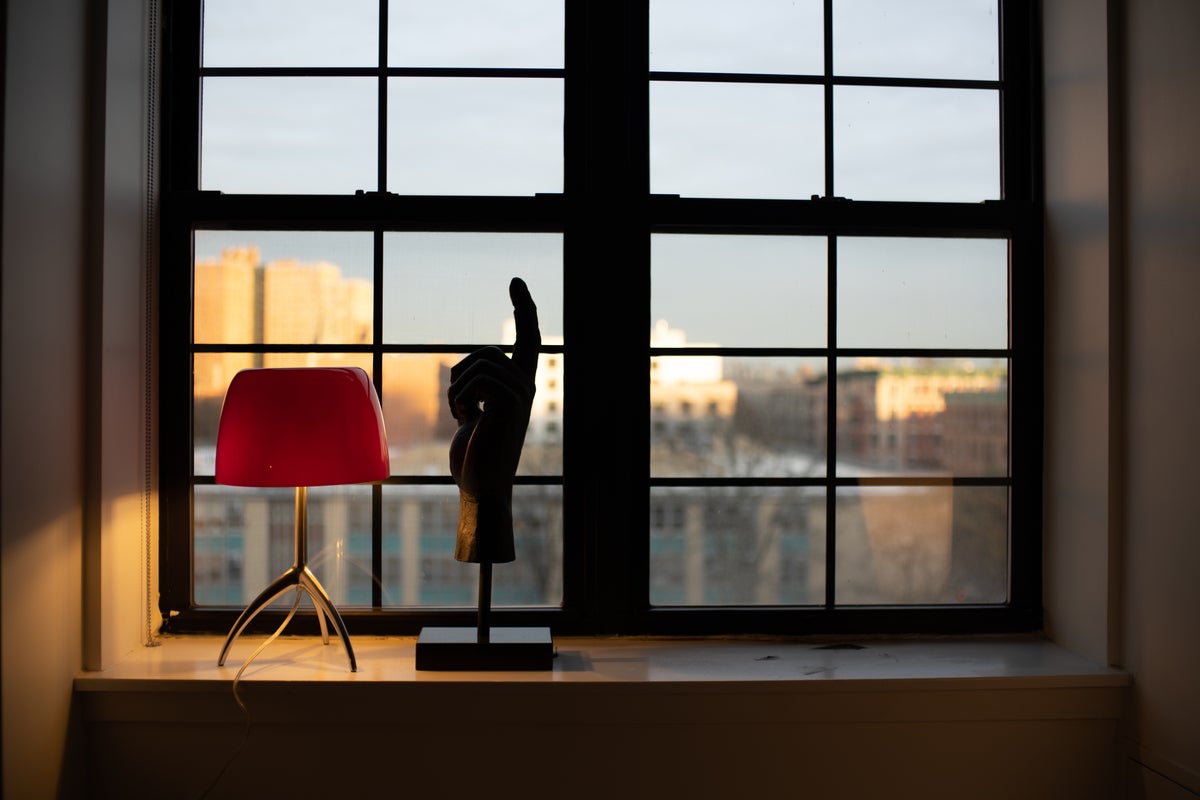 In presenting both our brand and our products, we focus on a streamlined approach that emphasizes the true meaning and purpose of the product and the unique experience it brings. We focus not only on doing things better but also in innovating and doing things differently. Innovation permeates everything we do—from the development of new products and customer service to the management of organizational processes.
What makes for good lighting—is there more to it than simply illuminating a space?
We have the privilege of working with such a fascinating and unique material as light is. However, we do not consider a lamp's function—to provide light—its primary purpose, but we focus on its capability of evoking emotions. Each of our lamps holds the power to become a radiant sun, anchoring a room and creating a warm, welcoming atmosphere. When our lamps illuminate, we strive to evoke a special feeling of coming home. We believe in designing objects that people can deeply connect with and fall in love with. Our aim is to offer lamps that reflect individuals and their personal spaces, objects that have the ability to transform a mere house into a true home.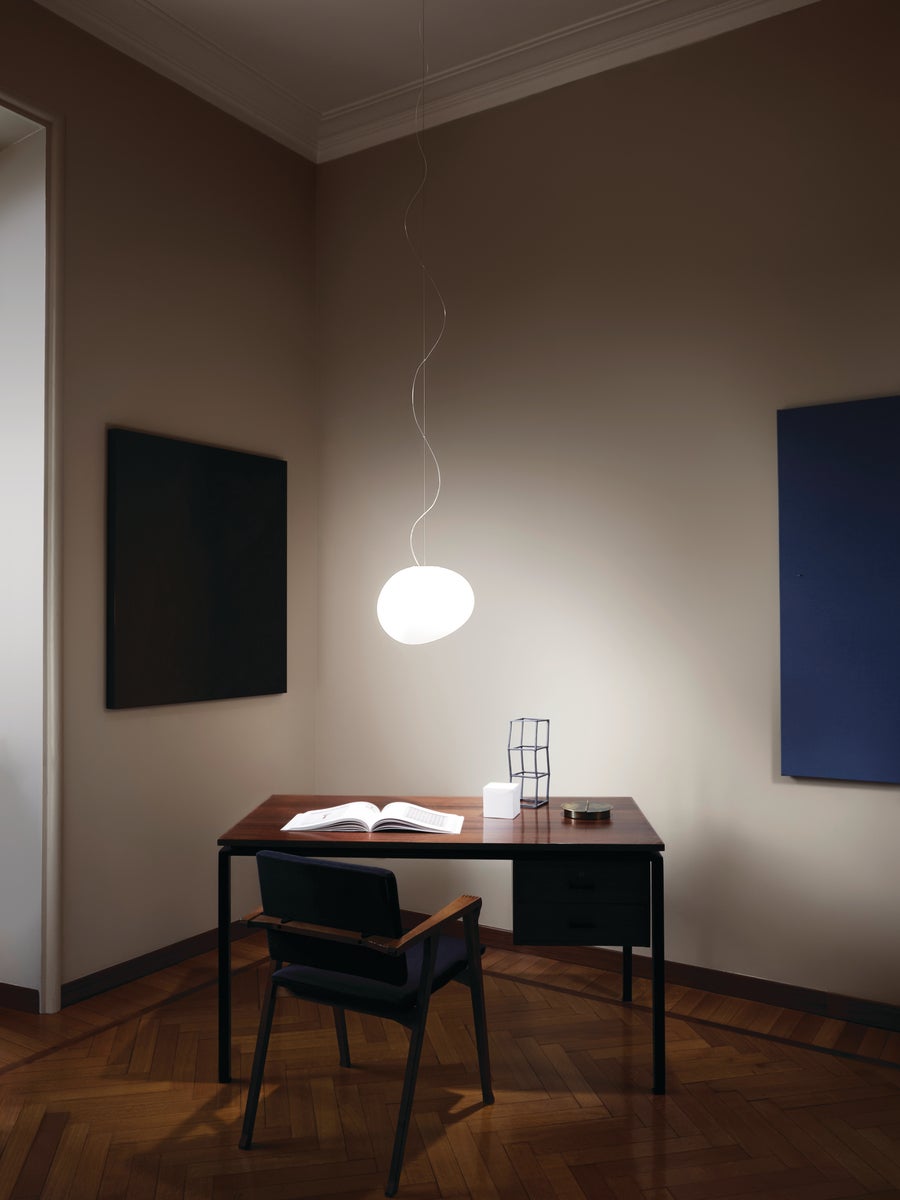 Light has the ability to shape the perception of a space, influencing the impressions and sensations it evokes. It is the first thing we perceive, and therefore, designing light within a space becomes an integral part of crafting the desired atmosphere. During the day—when off—design lighting surprise with their ability to dress a space, while at night—turned on—they seduce with the emotional essence of their light. It is important to note that all of this ties not only to the physical environment but also to the people within it and their emotional experiences. I believe that it is much easier to characterize a space creating the right atmosphere and conveying the intended emotion by selecting fascinating lighting that can effectively create an ambiance, rather than solely focusing on creating a very beautiful space in terms of furnishing and then making a mistake by choosing the wrong lighting.
We like to think of our relationship with those who choose our products as an attunement, a connection that is forged by individuals who consider our objects representative of themselves, of who they are. Choosing one of our pieces is an intentional decision, as it encapsulates something they are delighted to encounter when returning home.
How does something go from an idea to an actual product?
At Foscarini, our approach to developing new projects is centered around the concept of finding the best way to express the full potential of ideas. When it comes to product selection and development, we do not start with market demands, but instead focus on creating something new that has a meaning. To achieve this, we believe in freeing ideas from any constraints, including those imposed by materials.
This mindset has helped to develop a flexible corporate mentality open to innovation that has allowed us to create internationally recognized lighting design icons over the decades. Like Lumiere by Rodolfo Dordoni, a reinterpretation of the traditional abat-jour; Orbital, the lamp-sculpture designed by Ferruccio Laviani; Marc Sadler's Twiggy; Caboche by Patricia Urquiola and Eliana Gerotto; Aplomb by Lucidi Pevere—just to name a few of the best known—made with the most diverse materials and technologies.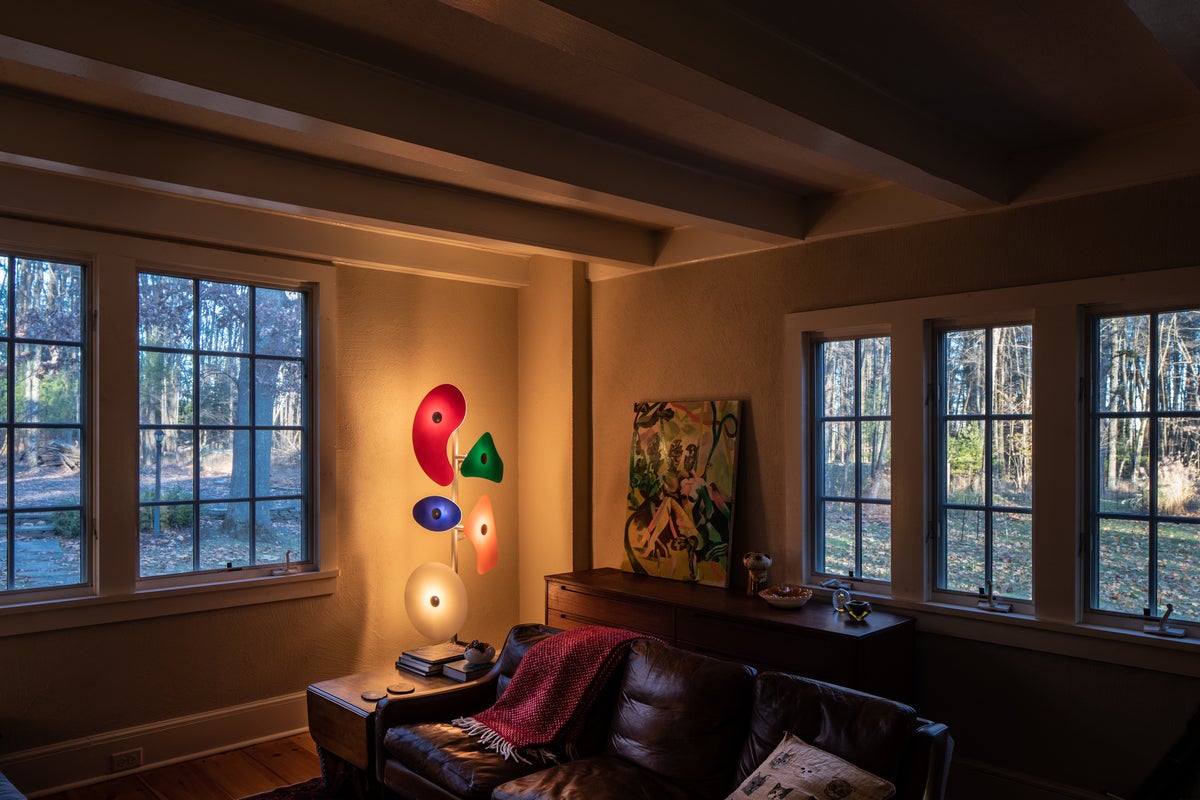 Naturally, this approach also presents challenges. One may wonder: How can I recognize the distinctive Foscarini brand within these products? Where is the overall style? While it may not always be easy to spot; for us, that is where our freedom lies. We embrace the unique qualities and characters of each designer and product, striving to bring out their individuality as strongly and consistently as possible. By doing so, we aim to evoke strong and direct emotions in both viewers and users. This is what Foscarini stands for—the ability to create lighting that triggers a profound and personal connection with its audience.
Can you share the design story behind one or more of your favorite designs?
I could talk about any of our designs, as each one of them has its own story and all are my favourite. It is impossible to choose among them. It would be like choosing among which one of your children is your favourite. When people ask me to choose my favourite lamp, I always answer: the next one!
---
We look forward to seeing what that is.
Related Reading