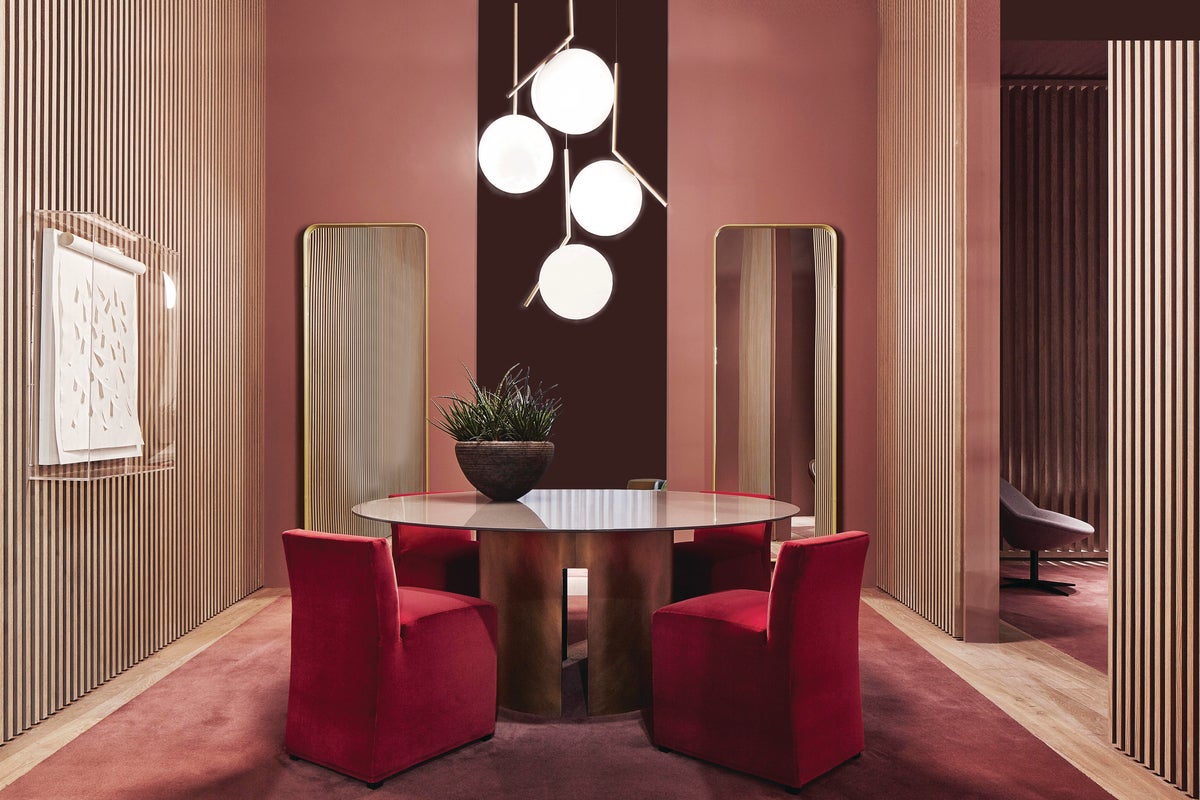 Few can compare to legendary design brand FLOS when speaking of style and lighting of the 1960s. And yet, the brand continues to create contemporary classics that are just as revered as its vintage designs. A delicate balance, the Italian-based lighting company maintains its status as a leading design innovator while simultaneously creating some of the most iconic pieces of the past.  
By recruiting forward-thinking designers and using the latest technology, FLOS designs and produces captivating fixtures that inspire and lead the industry. Using high-quality, innovative materials to their best advantage, the brand creates pieces that shine, even when they aren't turned on. Innovation is a clear value in FLOS' origin, the story of a company that, in its own words, came out of a cocoon.  
From the Cocoon, They Fly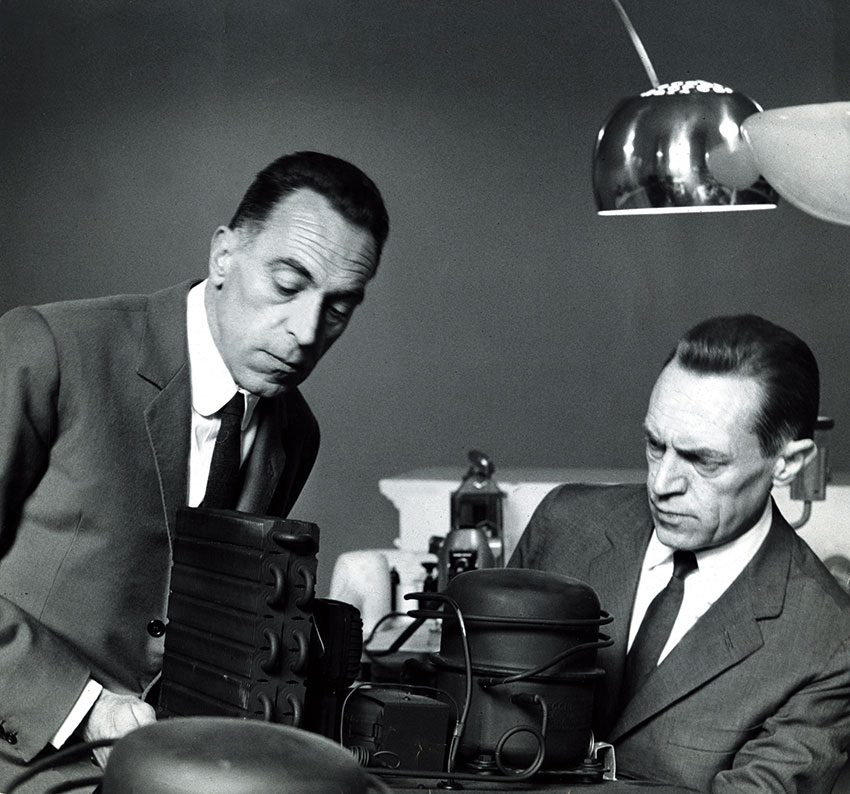 Italian importer Arturo Eisenkeil contacted designers Achille and Pier Giacomo Castiglioni, sons of the famed Italian sculptor Giannino Castiglioni, about an as-yet-unknown spray-on plastic he'd stumbled upon that formed a cocoon-like capsule when applied to a frame.  
A Life Designed: Achille Castiglioni

Read More
A savvy marketer, Eisenkeil knew the substance could be used to make something intriguing. With the help of the Castiglionis, the group was inspired to coat a metal frame with the substance and place a light inside. These so-called cocoon lamps were the birth of FLOS, and pieces like the Viscontea Suspension Light are still sold to this day. While a spray-on polymer seems far from glamorous, the unique application set an important precedent for the company: to use cutting-edge technology and top-of-the-line materials to craft its singular creations.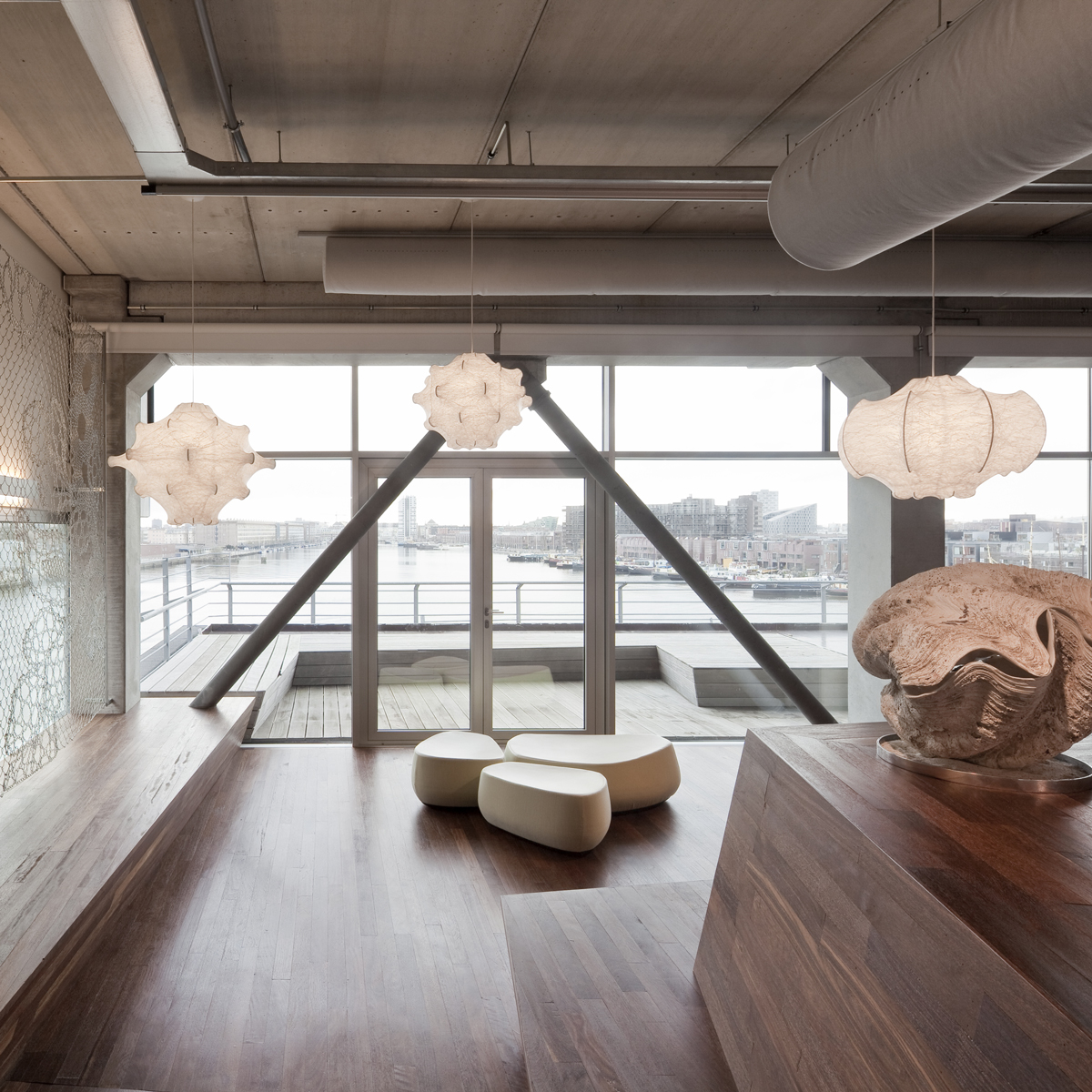 A Very Snoopy Story
After the new team's great success with cocoon-style lighting, including the Taraxacum Pendant Light, their ambitions to create a full range of interior lighting progressed. Four years after the release of cocoon lighting came another instant classic: the Snoopy Table Lamp, born in 1967, with an entirely different material makeup than past FLOS creations.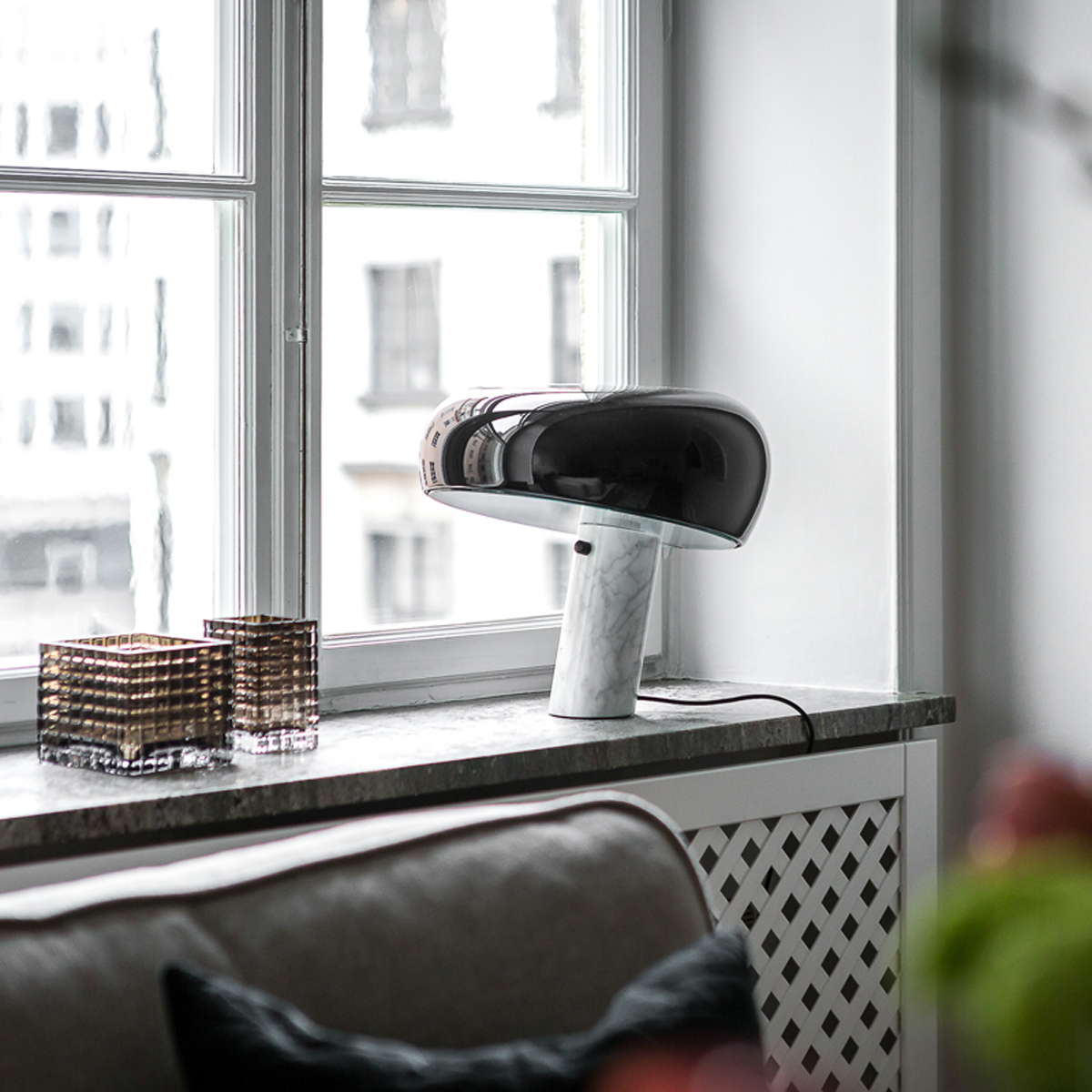 In stark contrast to the light, cloud-like iterations of cocoon lighting, Snoopy was made of sleek, solid materials—marble and darkened glass. While these sophisticated building elements might seem incongruous with the goofy, beloved character, the design bears a whimsical likeness to its namesake.
Snoopy Table Lamp: An Old Dog Learns Some New Tricks

Read More
An oblong glass dome sits atop a tilted marble column, not unlike the cartoon Snoopy's comically large head. Its minimalistic design and oversized proportions made it a welcome contribution to '60s-era style. Even more recently, FLOS has re-introduced Snoopy to a contemporary public that has become enamored with the era.
Designers Who Look Forward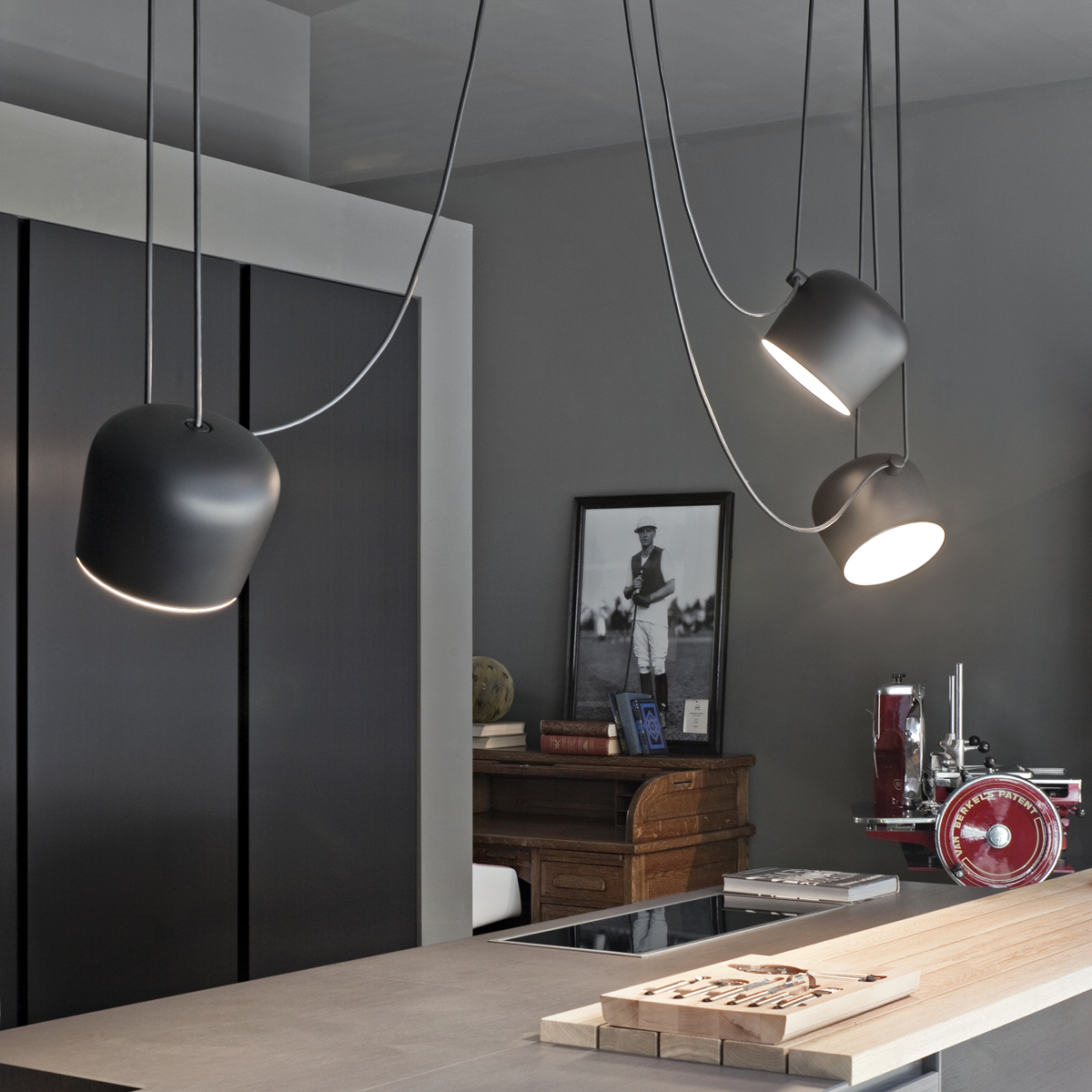 After the cocoon series and the Snoopy lamp, FLOS' ongoing commitment to a bold design aesthetic continued with innovative designers who were attracted to the brand. Perhaps because of the legacy of its high-profile originators, Achille and Pier Giacomo Castiglioni, FLOS is never short on forward-thinking designers.
In recent years, FLOS has fostered the talents of creatives like Ronan and Erwan Bouroullec, who launched their Aim Pendant Light in 2010 to much acclaim. Awarded Interior Design magazine's "Best of the Year" in 2013, this dynamic ceiling fixture features an oversized shade with a loose cable that can be arranged to hang or loop around from the ceiling. By playing with dimensions and installations, the Bouroullecs designed a quiet but dramatic piece that works in contemporary homes just as well as it does in a fashionable retail space or restaurant.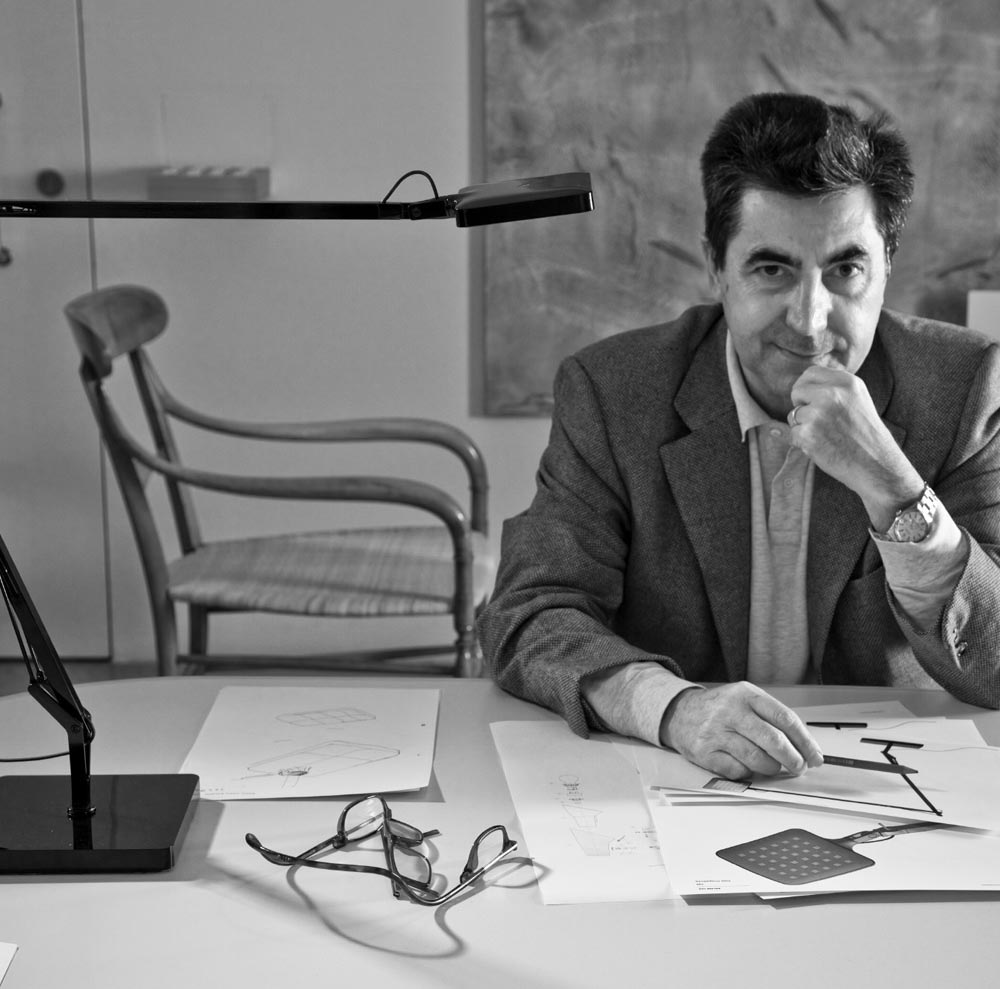 Other creations, including the Kelvin LED Table Lamp designed by Antonio Citterio, espouse more practical features, but remain in steadfast line with FLOS' signature bold design choices and evolved technology. The latest iteration of the Kelvin is "Green Mode," a feature that adjusts the brightness of the bulbs throughout the day based on a room's light. Citterio, another Italian mastermind, has pieces of his work on display in New York's MoMA and Centre Pompidou. Even with a design as rudimentary as a desk lamp, FLOS' star-studded team continues to create ahead of the curve.
A Brand with Longevity
The success of FLOS, no matter the era, goes to show that well-designed, quality pieces never lose their significance. From the origins of the company's first cocoon lanterns to the reintroduction of the classic Snoopy, to today's design favorites like Aim and Kelvin, FLOS is a beacon of innovative, yet timeless design.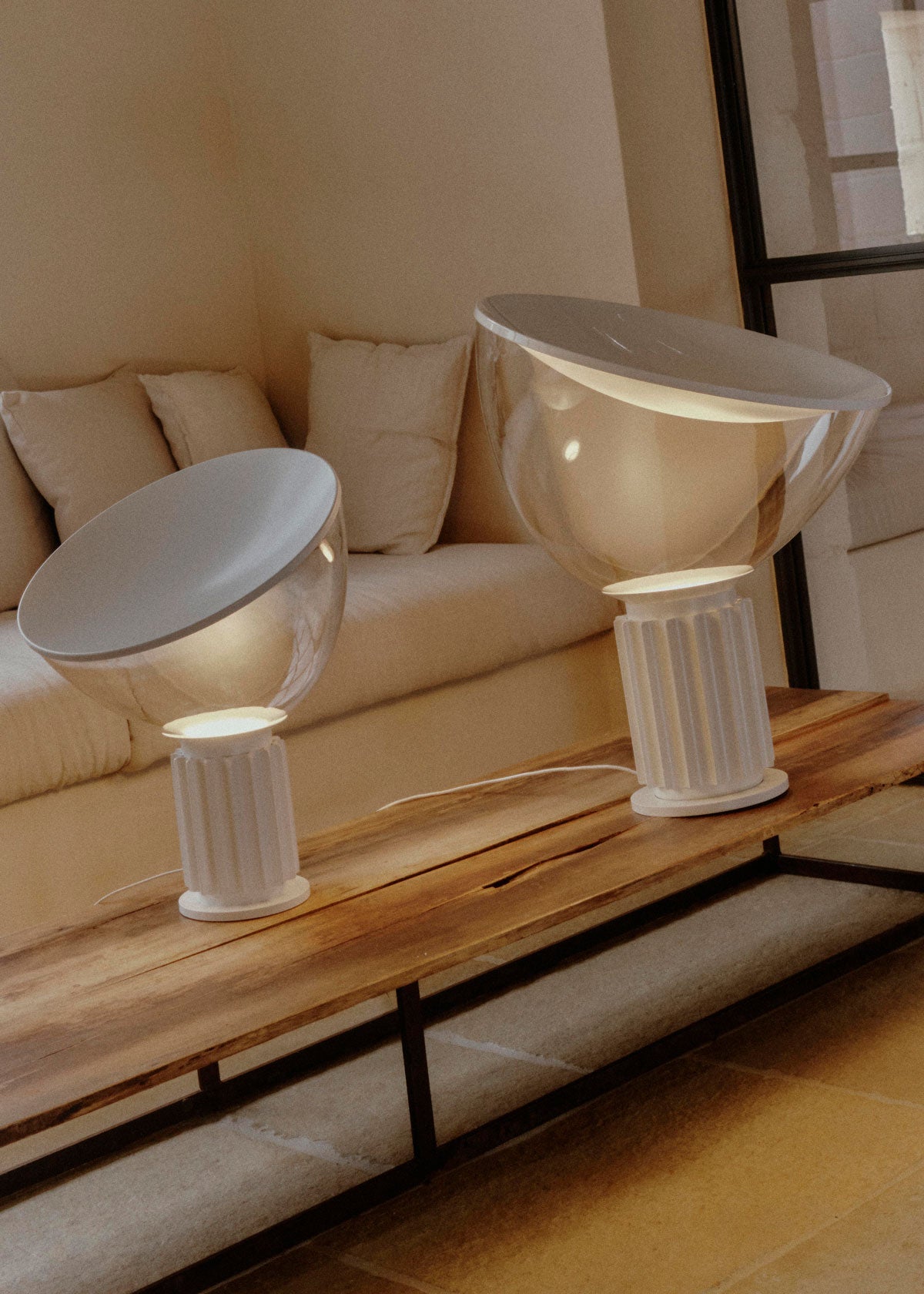 FLOS believes that "light is more than just a basic need. It makes sense of the past, it brightens our present and it lends brilliance to the future." With attention to detail and a desire to push the envelopes of creativity and innovation, FLOS' reputation is both far-reaching and well-earned, and keeps the design world captivated to see what brilliance this brand brings to light next.