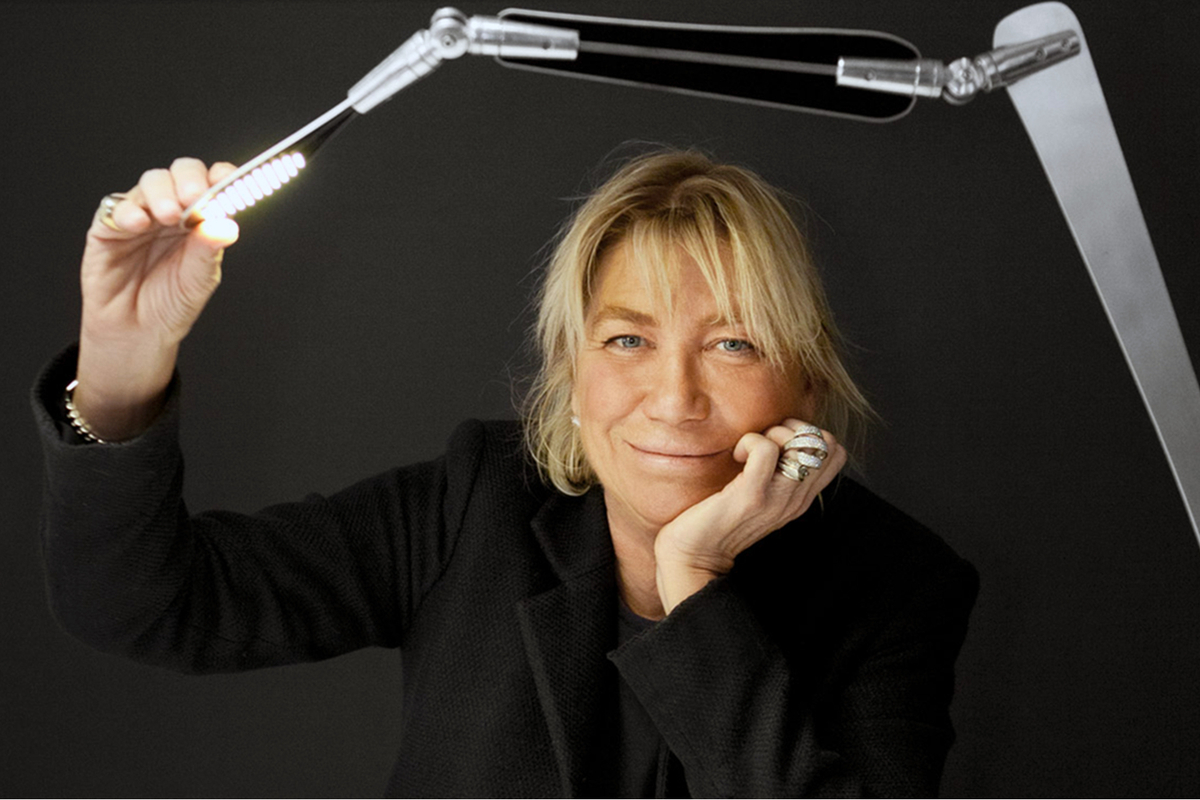 Artemide's CEO, Carlotta de Bevilacqua, has seen the light, and she wants you to see it, too.  
Formally trained as an architect at the Politecnico di Milano and with decades of lighting design experience, de Bevilacqua deeply understands the interplay between lighting and space at the human scale. She also knows that running a world-renowned design company requires creativity and innovation.
With a lifetime's work of research, tinkering and philosophizing on light's impact on humans, nature and human nature, de Bevilacqua was uniquely positioned to talk with us about wellness through light, the future of lighting design and how Artemide designs come to fruition.  
What led you to become a lighting designer?
Light has always fascinated me, since my architecture studies. Light is the material of space construction and can give shape and identity to the environments by establishing a relationship that involves humans in several respects: perceptive, communicative, emotional, psychological and even physiological. But above all the light is like air and water, man and nature cannot live without it. At the same time, however, designing light means taking care not only of matter but also energy. Therefore it is important to pay great attention to its use to meet the limited resources of the planet. We are in the field of light at a time of great technological transition, thanks to the revolution introduced by the evolution of LED lighting. I have always found it exciting to research about light as designing light in this capacity embraces many important issues and values.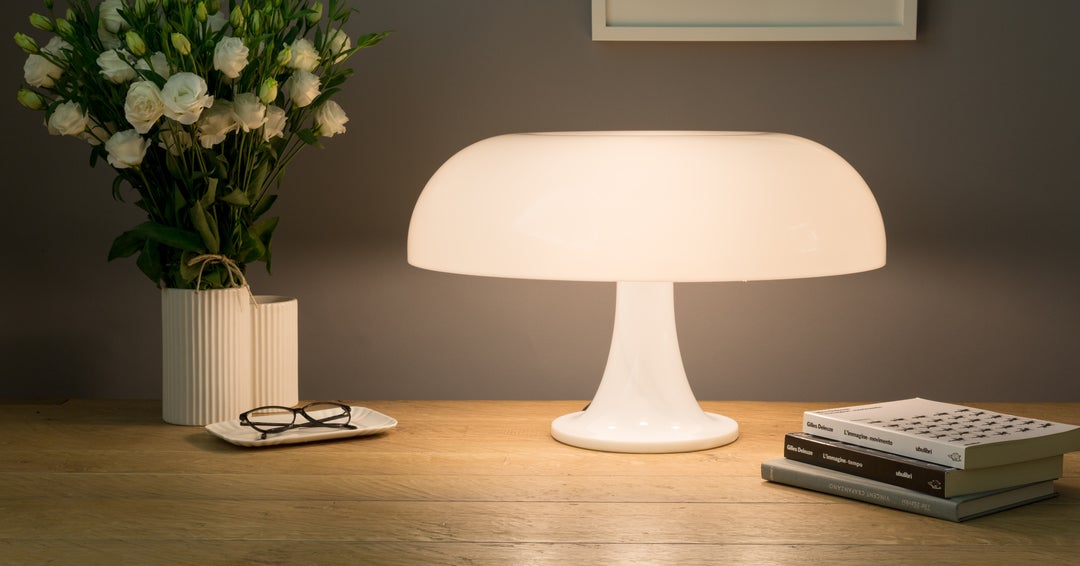 My job as an architect over the years has transformed through daily experience with my husband Ernesto Gismondi, the founder and President of Artemide. Lighting has become the center of my professional life: I design products for the company and focus on strategy, technological and cultural research; I started in the role of Brand Strategy and Marketing Director, until I became Vice President in 2015.
So, what makes for good lighting?
I think that design projects should interpret the future in the present by designing what still does not exist and which can contribute to a better and sustainable life for living beings and the planet, restoring not only function but also emotion and beauty.
Contemporary life requires freedom in rhythm, spaces and activities, in a flexible and transgenerational way. A new generation of products can open up a different vision of living and working spaces through elements that define spaces and functions, through design that is both active and dynamic, no longer static.
Everyone has to be an author of their own space.
An example?
Come Together: The principle of the project was to make anyone the free author of light in their own space, wherever it is. I started to work on this principle with Sui, the first portable lamp launched by Artemide in 1999. I wanted to "free the light" and the LED technology was just at the beginning, but the idea is the same that became the inspiration for the Come Together lamp.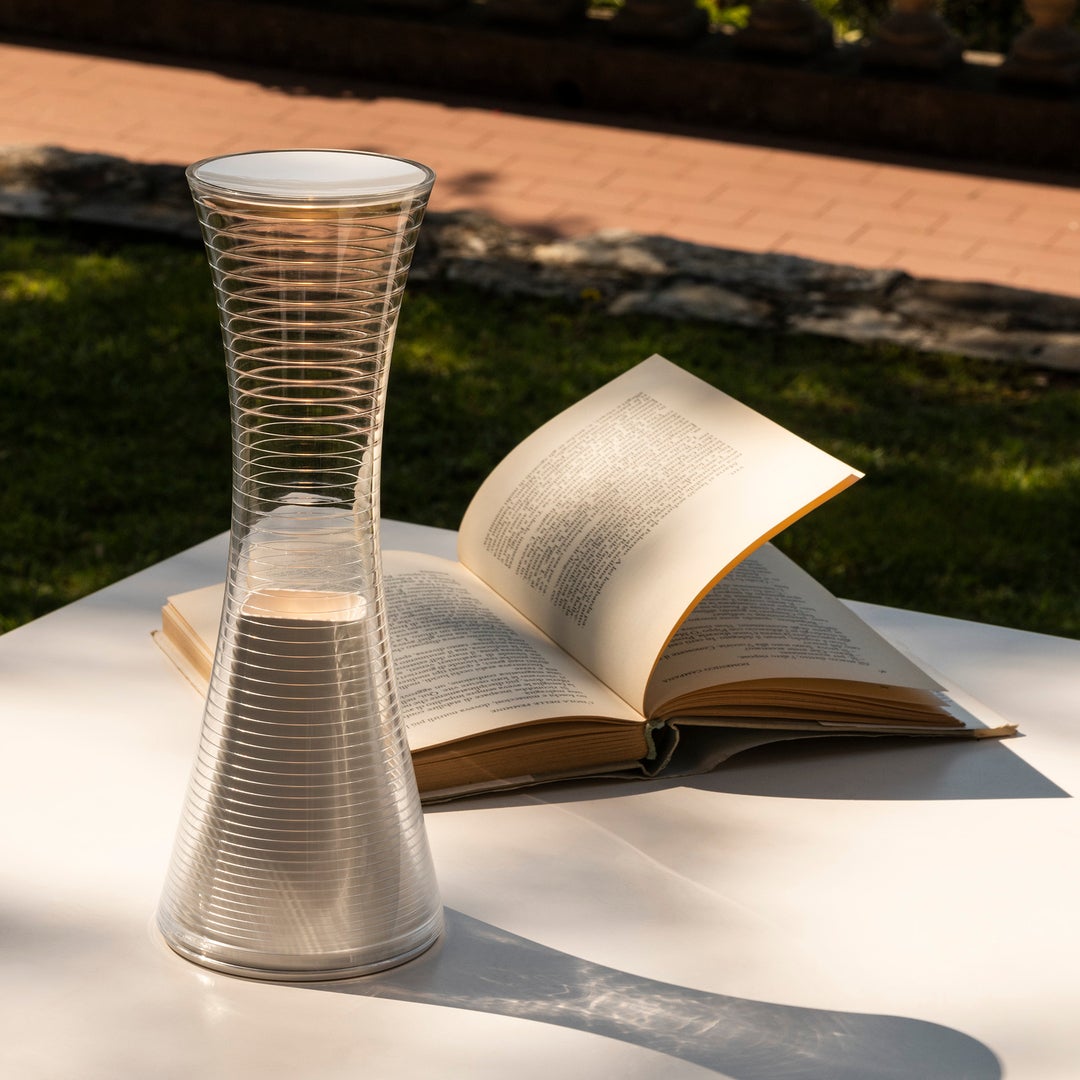 Come Together is a portable lamp not only to transport light where it was not previously possible but also to open a new flexible vision for more traditional scenarios and atmospheres of light. The newer technological innovation allows for up to 16 hours of autonomy and high light performance, comparable to lamps powered in a classic way. 
Sui in 1999 and Come Together are products that represent a different approach to our relationship with light. They are the union of technological innovation and a new vision regarding our daily needs.
What is your design process? Do you consider the form, function or wellness aspects first?
For me, the form is the expression of limitations and technological opportunities but is not an element for its own sake. This does not mean denying the aesthetics of the product but being able to translate constraints and opportunities into the final beauty also through the quality of the materials, the harmony of the shapes, the experience of light and the relationship with the light object itself.
I always have a Greek word in mind, tèchne, it's the passion for knowledge, the passion for doing. It's the key to European culture, it merges humanism and science, past, present and future. It's the core of "Made in Italy," the combination of innovation, culture, knowledge, creativity, manufacturing and know-how. 
Can you tell us a bit about your concept of wellness through lighting?
We present products that develop a new perceptive experience, light that creates different interactions.
Artemide designs the "Human and Responsible Light." Our products are able to activate experiences and respond to people's behavior and feelings. So it makes everyone the author of his or her own spaces, free to make a conscious choice. 
Through Artemide App everyone can choose their own light, and model it in a more flexible and qualitative way in the spaces by varying the rhythm of light and shadow, changing the color temperatures of the light as well as the color. Artemide studies our perception in terms of physiological and psychological well-being and develops an innovative point of view on light application. A perfect example is Discovery designed by Ernesto Gismondi.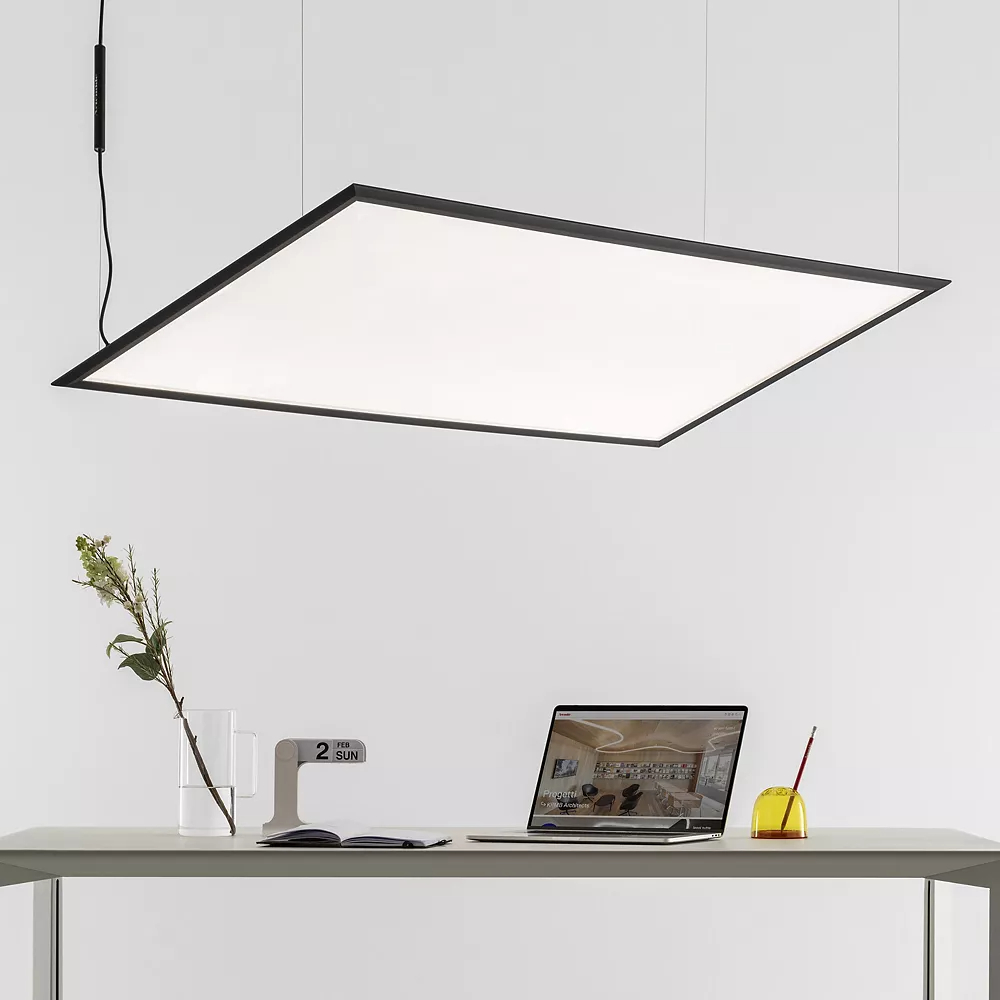 Artemide goes beyond classical schemes and biases that see a sharp separation between design appliances and the high-tech performance of architectural systems. The result is design products that fit all the glare standards for offices, a "magic" surface able to be transparent or to emit white or colored light that changes the perception of a space.
The company's great optoelectronic skills, combined with a thorough culture of design and technological know-how, produces all-purpose and surprising lighting solutions, which translate innovation into emotional perception. 
Are there certain ways the eye perceives light that affects a person's well-being and health?
Light transforms spaces in places and dynamic scenarios by establishing a relationship that involves humans in several aspects: perceptive, communicative, emotional, psychological and even physiological.
It is an invisible physical phenomenon that makes space, humanity and reality visible. Through shadow, light orients and reveals the identity of a space and defines its territoriality.
Light colors have a significant influence on an individual's psycho-physiological well-being. They are responsible for a perceptive induction which influences all daily activities.
It can provide new experiences and emotions defining private spaces and making us authors and protagonists of dynamic and participatory social landscape.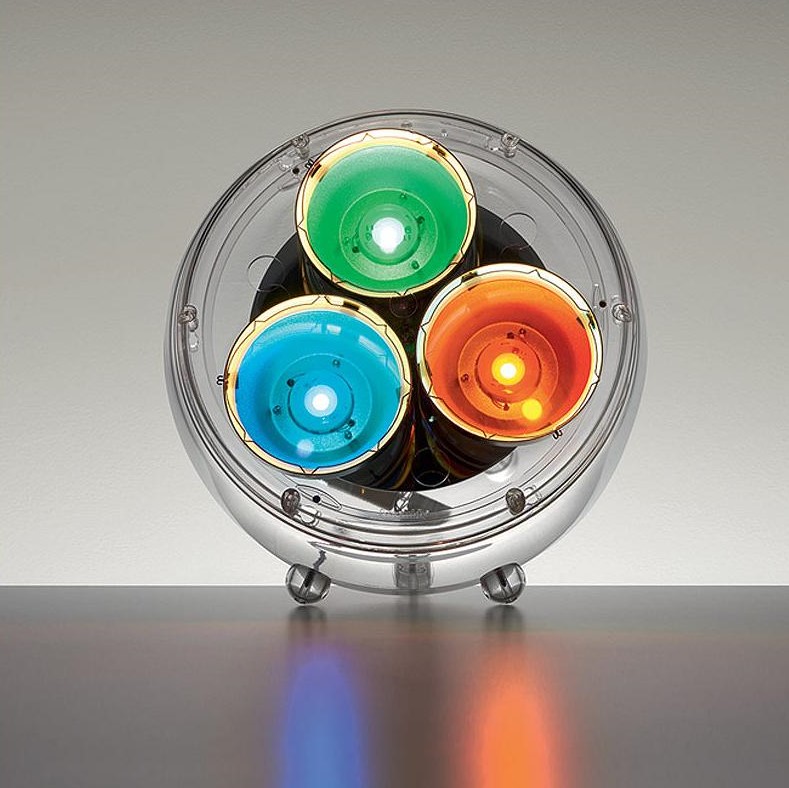 Can you tell us more about Artemide's products that address these wellness benefits—for example, the Tolomeo Tunable White, Gople, and another fixture you designed, the Yang Floor Lamp?
Since the '90s with Artemide we have worked on the Human Light concept. Starting with the Metamorfosi collection, we have introduced not only the use of colored light but a different relationship with the light object itself. Yang, for example, is a light that is touched, with the possibility of choosing scenarios that follow our life and emotions.
Choosing your own light, shaping it in a more flexible and qualitative way in a space by varying the rhythm of light and shadow, changing the color temperatures of light as well as the color: All of this is now much simpler and more possible with the introduction of LED and the electronics associated with it than it was with traditional sources. 
Yang has evolved to offer more freedom in the creation of lighting scenarios, thanks to the update of the sources (LED and no longer fluorescent) and of Artemide App.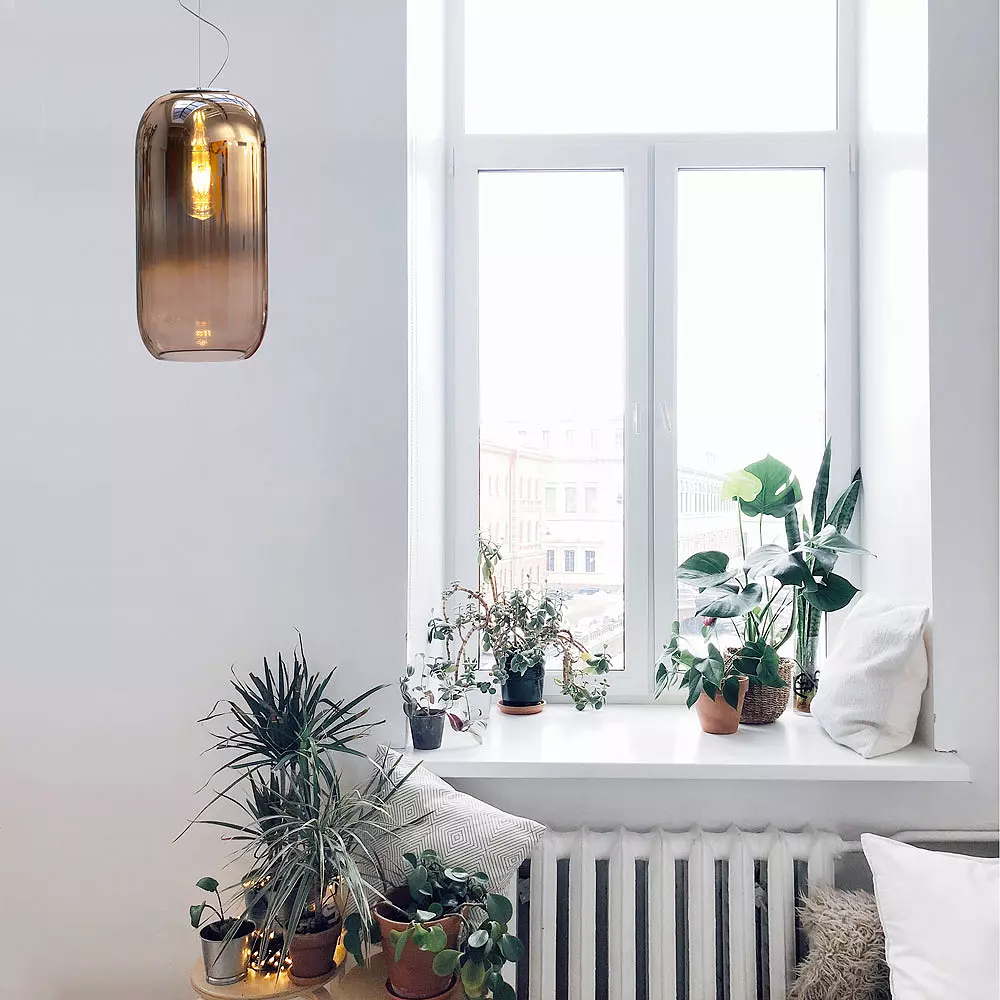 Gople, designed by BIG, is able to nourish nature but it can also create an optimal environment for humans, taking care of its emotional, physiological and perceptive experience by using specific light wavelengths.
What can we look forward to from Artemide on this front in the future?
A new vision of light.
This is the century of Photonics, the true revolution in the world of light. Light is made by wavelengths, but it is also energy, consisting of finite particles, "quanta" called "photons." As we have always known, light is invisible, but it makes the world visible, interacting with our life. Today it can also transmit data, information and intelligence. In the near future, Photonics will redefine the role and potentialities of light by opening new landscapes of perception and interaction. Light is no more only a lamp, lighting design will become parametric and define new relation and interaction between man and space. The Artemide App, Artemide Geo Li-Fi and other new methods of interaction are working to define an innovative experience and well-being through light.
In this revolution humankind becomes more and more the center of any project.