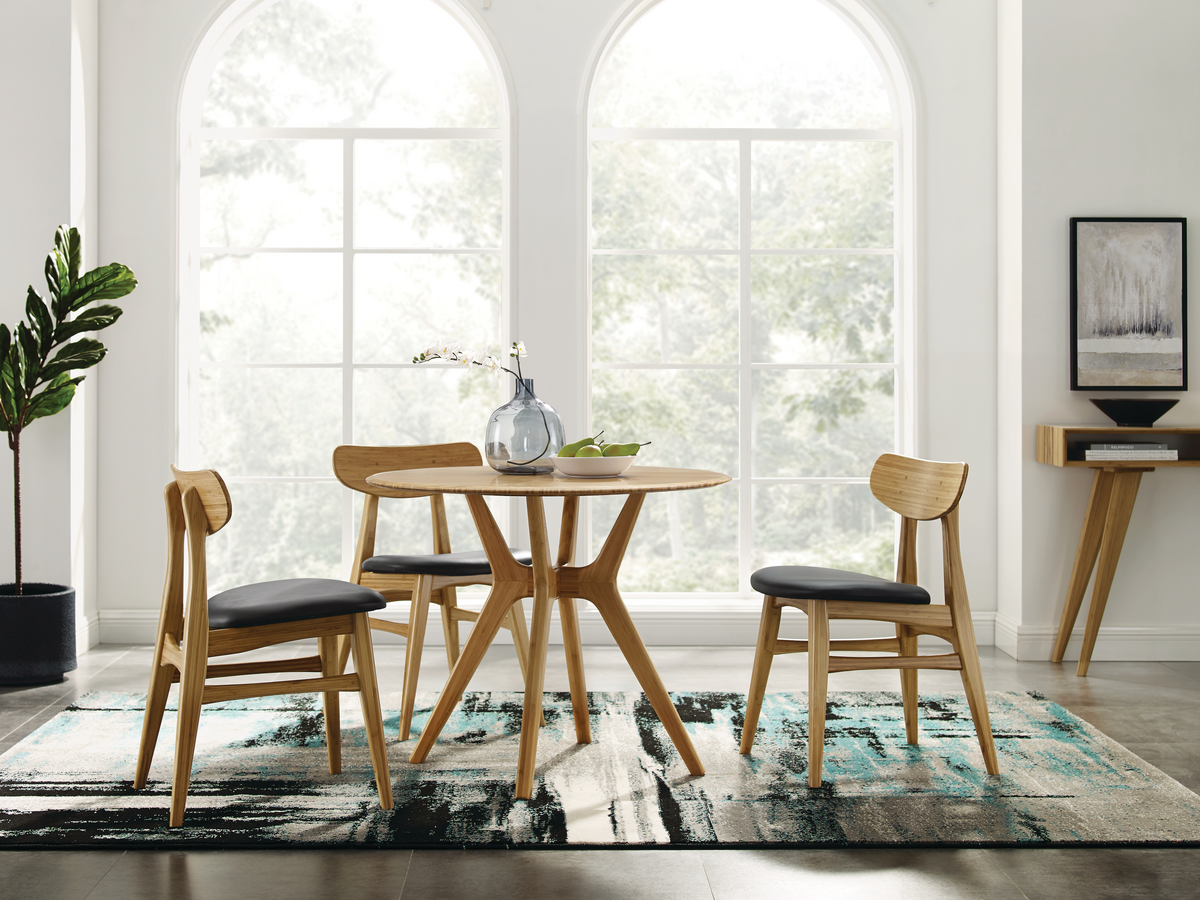 From the unpolished beech wood that defines Scandinavian minimalism to smooth marble pieces redolent of Rome, natural and organic materials have the capacity to inject life into interiors of all shapes and sizes. Though industrial pieces and plastics dominated modern design movements in the late 20th century, earthy elements are making a beautiful comeback.
Soft color palettes and tactile natural materials like polished wood, wool and stone not only feel better to the touch than synthetics, they're better for the body and soul too. Safe for children and pets, all-natural design materials offer a level of comfort plastics can't provide while imbuing spaces with the same sense of calm as a verdant meadow. On top of rustic beauty, the modern naturalism movement is all about versatility with pieces that deliver a dose of calm.
The exact use of natural elements should be a combination of style, taste and space. In modern California design motifs, a refurbished natural-edge table can take center stage on a patio dining area. In minimalist spaces, clay and stone accents can offer a touch of warmth alongside clean lines while Rattan and similar wicker materials provide great accents to flashier furnishing choices.  
With a range of designers embracing native looks, incorporating natural components into your space has never been easier. Read on to discover how to add versatile, organic pieces to your home. 

Vintage Revisited 
Braided woods, often reminiscent of cascading jungle vines or antique baskets, add depth and intrigue when used in furniture and lighting designs. Available in a range of tones to suit a variety of spaces, rattan and similar materials can create elegant shades over dining tables or casual bedroom and living room accents. Depending on your style choice, the distinct texture of woven materials offers a subtle natural vibe while offering flexibility with color palettes and existing decor.
Functionally, overhead rattan shades provide exceptional ambient downlighting, with open mouths and thin veneers. The material takes on its own subtle glow creating a captivating, tranquil atmosphere. And, for the eco-friendly connoisseur, sustainably sourced reeds and vines make for a happy planet.
Reclaimed + Renewed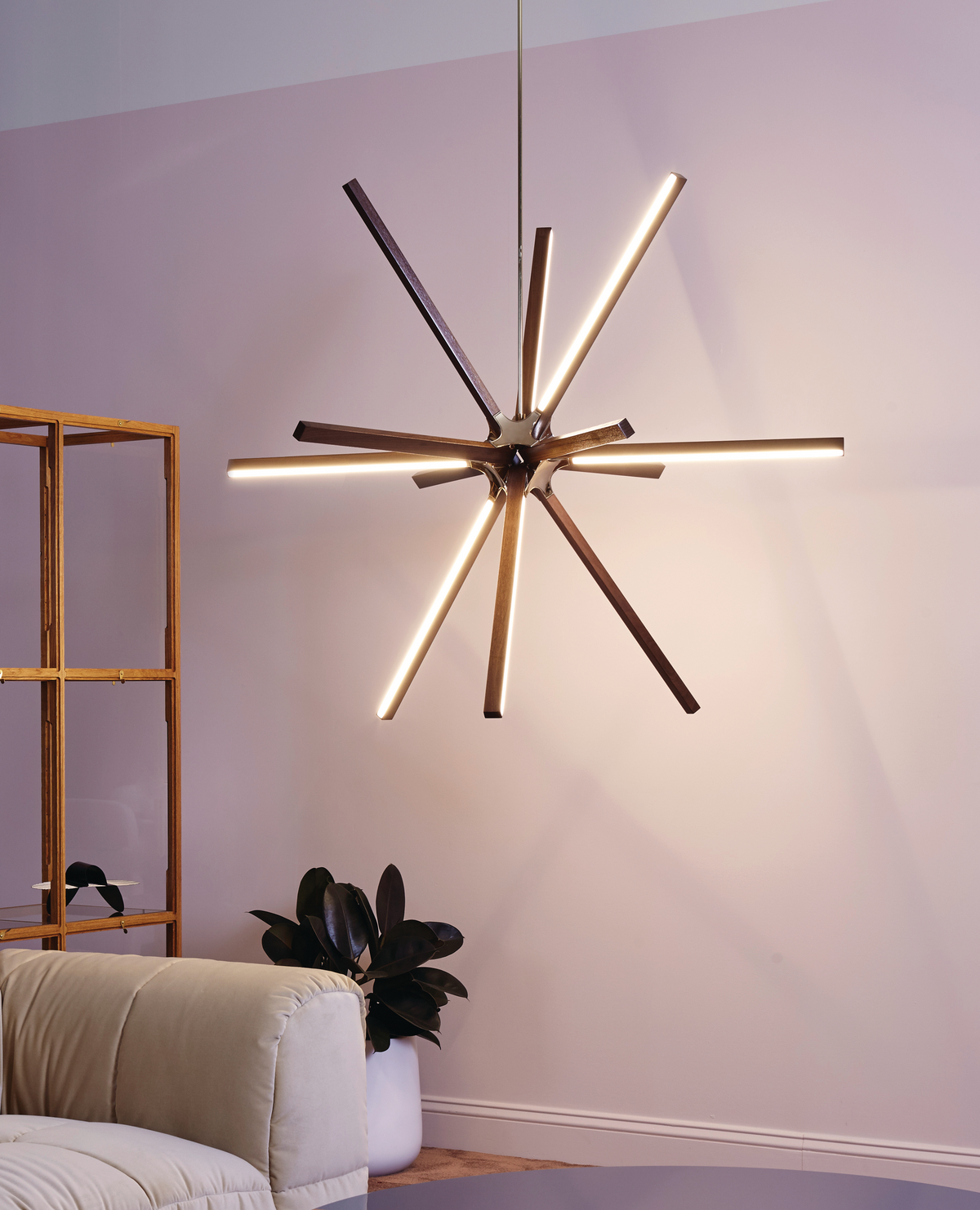 Innovation is born from necessity, and a global need to halt deforestation has brilliant designers turning previously harvested teak, elm, maple and other used woods into recycled works of art. A recovered wood table can have all the style points of a mid-century piece, while the refurbishing process brings just enough modern sensibility to mesh with a minimalist dining room.
These reclaimed treasures display the enticing imperfections that make a table, bench or chair one-of-a-kind. In addition to the bigger centerpieces, recycled wood also makes lovely picture frames, cutting boards and accent pieces like bowls and vases. You can create an entire modern farmhouse vibe or just add a dash of naturalism to a transitional room, all while feeling great about your eco-efforts.
Concrete Ideas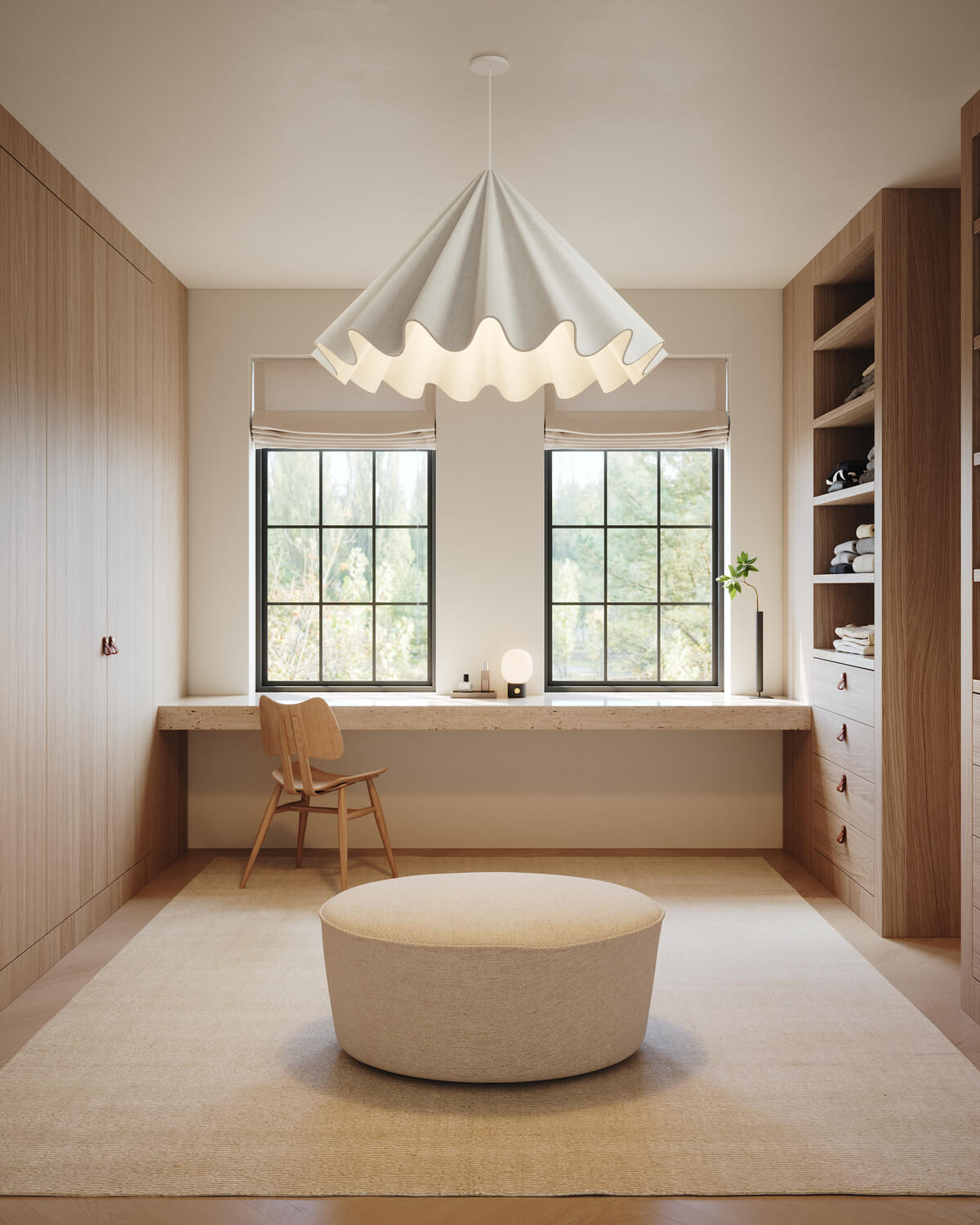 A beautiful bridge between industrial and natural, cement – raw or polished – creates high-impact pieces that are both appealing and utilitarian. While cement walls and flooring make a statement, the sophisticated edge that concrete and other stone provides isn't limited to large pieces or areas, making it incredibly easy to incorporate into interior spaces. Cement planter boxes, lamp bases and end tables for example, provide subtle opportunities for incorporating the material.
Concrete also offers excellent contrast to luxurious modern centerpieces. A strong, angular cement end table looks superb next to a velvet couch for example, while stone coasters add sophistication alongside classic crystal glassware.
Fascinating Fabrics
While jute boasts a 5,000-year history of cultivation, there's never been more options for incorporating this sustainable fabric into homes. Naturally strong and available in a range of colors, jute and other fiber-based materials add a rustic warmth to spaces.
In addition to jute, sustainable fibers like hemp, wool, and fur offer elegance and texture in floor and wall coverings. Mixing and matching various fibers and colors can add depth and harmony to a space while contrasting hard or industrial elements like carved or polished wooden tables, metal lights, or stone accents.
The Verdict
Evolving from DIY to on-demand in recent years, natural elements have the potential to tie spaces together with materials that are simultaneously sustainable, beautiful and safe. With designers creating works of art from reclaimed materials, finding organic solutions to fit eclectic and classic tastes has never been easier.