Small spaces are notorious for creating design challenges, but all it takes to turn any corner into a well-appointed nook are a few key accent pieces. From cozy reading niches defined by soft earth tones and plush textures to zany and bright spaces designed for creativity and play, the right furniture can transform any alcove into an oasis of calm or luxe seating area.
Get the Nook: Classic Relaxation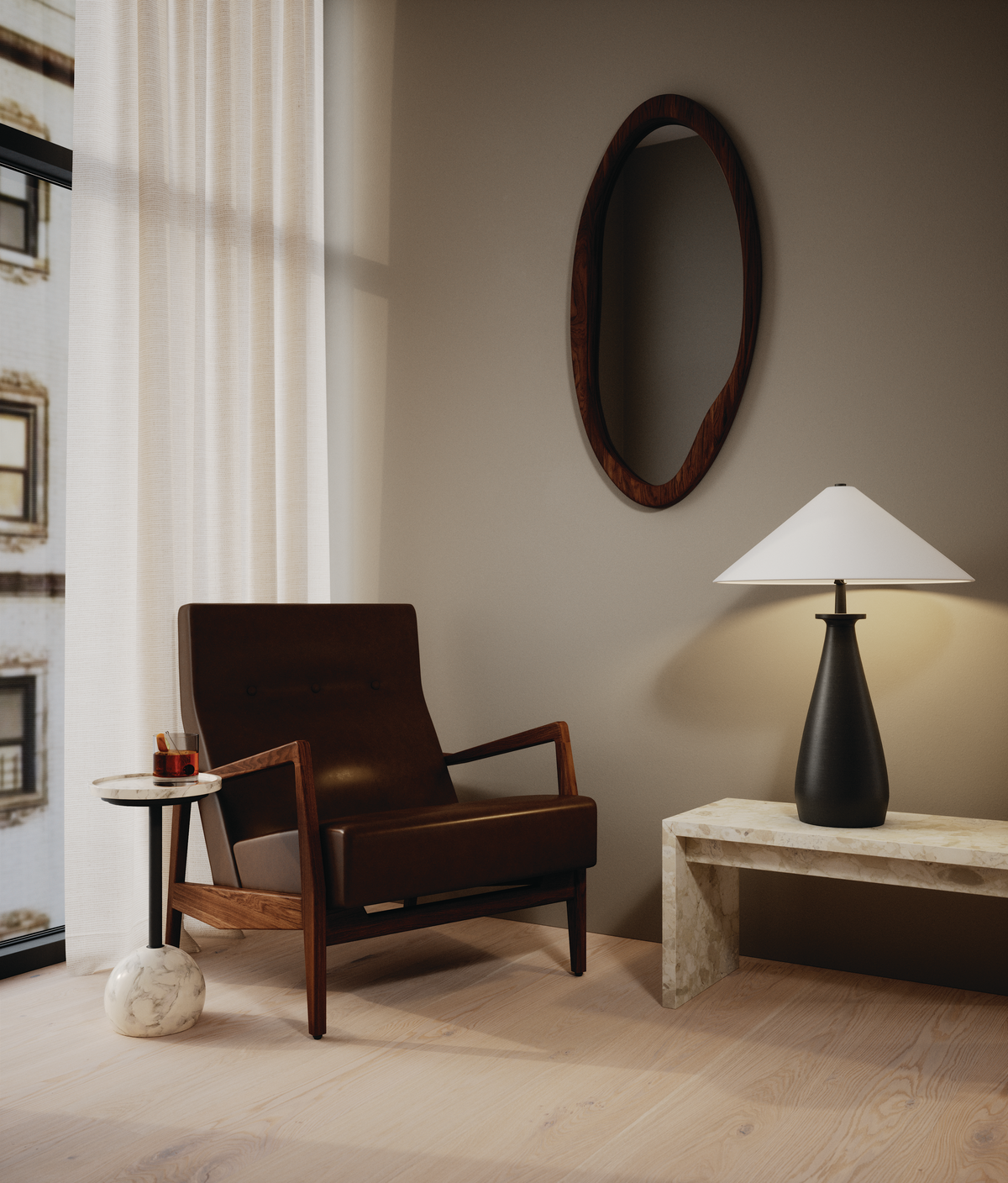 With its soft hues and classic mid-century modern lines, this nook invites relaxation and contemplation. Combining luxe organic materials like leather, wood and stone in close quarters creates a sense of comfort, evoking the quiet calm of nature while communicating sophistication with clean, uncomplicated shapes. By incorporating warm neutral fabrics and a soft color palette, the space comes into focus as a tranquil refuge in the home.
Shop Classic + Traditional Furniture
Get the Nook: Glam-tastic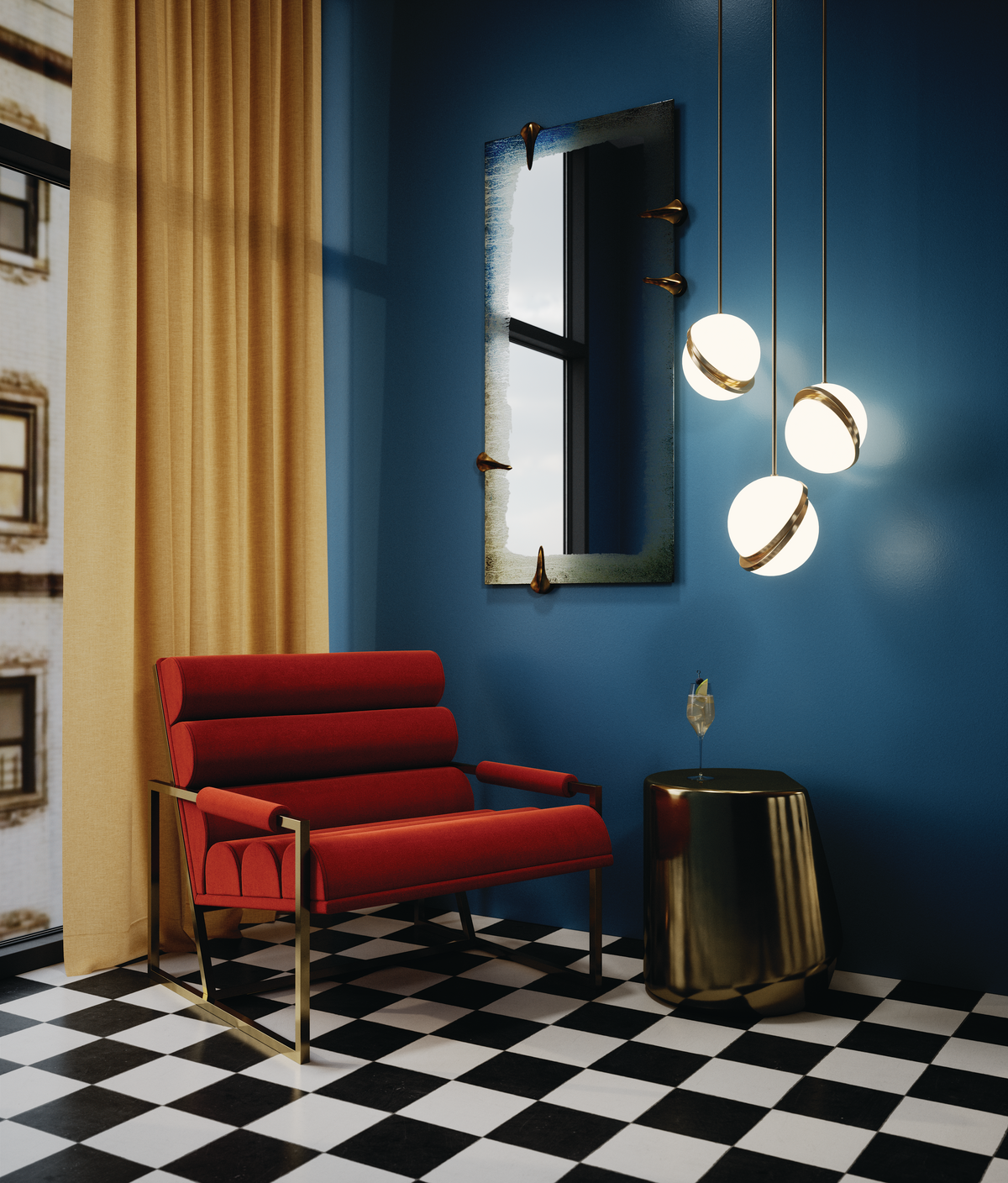 The glamour of this nook is anything but understated, with rich colors and lush textures creating a James Bond-esque vibe that doesn't skimp on the swank. By combining classic prints and shapes with contemporary pendant lighting, visitors are drawn directly into the space while vibrant colors and lustrous metal details exude a lavish, cosmopolitan feel.
Get the Nook: Memphis Playground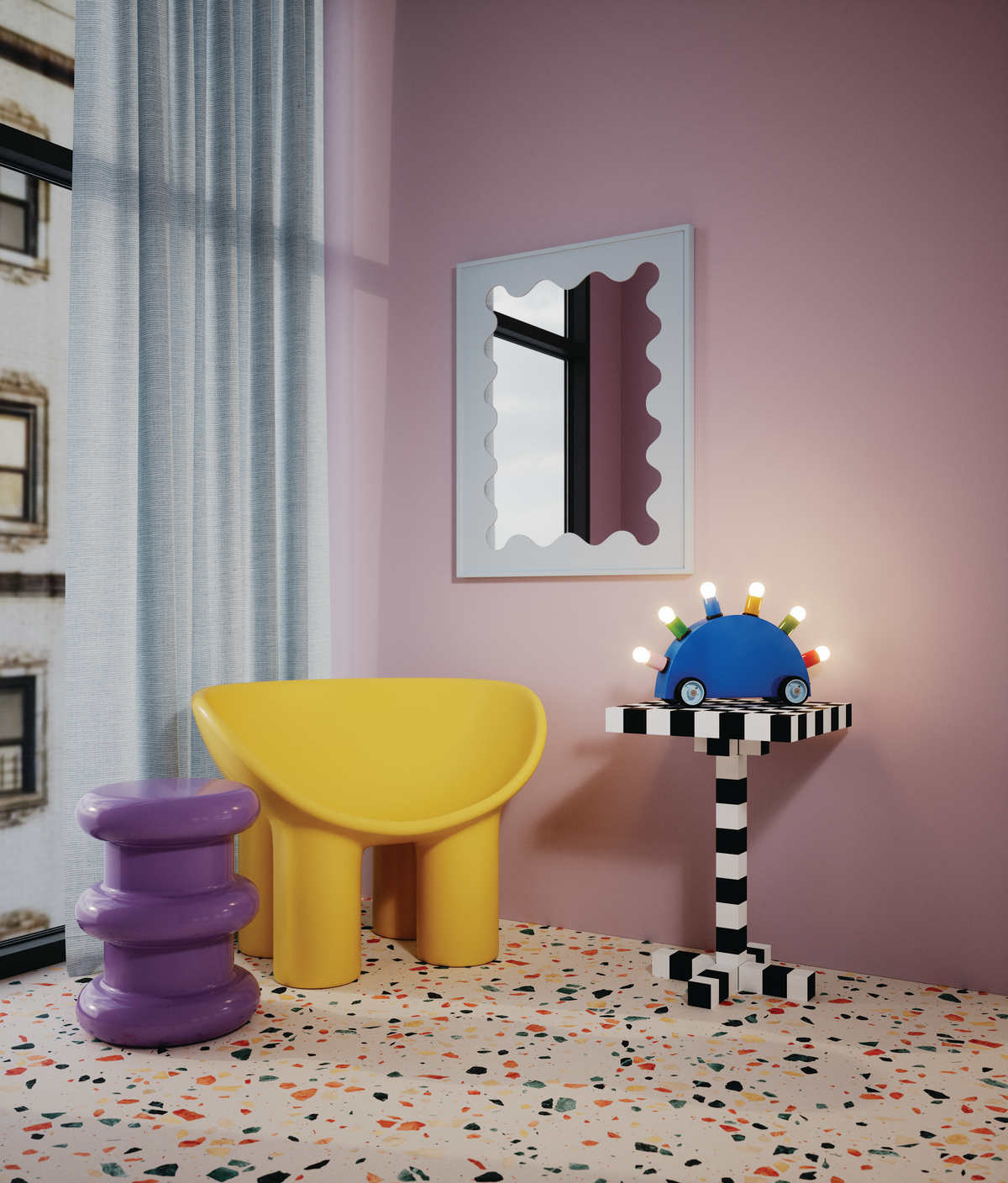 A sense of unadulterated joy and unfettered creativity define this nook, which draws on the Memphis Style to create an area defined by lively colors and rebellious, joyful energy. Inspired by the Art Deco and Pop Art movements plus 1950s kitsch, a Memphis-inspired nook asks you to reconsider the boundary between furniture and modern art. Integrating curved lines, striking silhouettes and brilliant colors creates a nook defined by playfulness and whimsy.
Well-designed nooks fuse style and functionality in a combination that feels effortless and welcoming, maximizing the potential of small spaces. From demure earth tones to bold and energetic pops of color, customizing your space can be as simple as choosing a few impactful pieces to define any area.