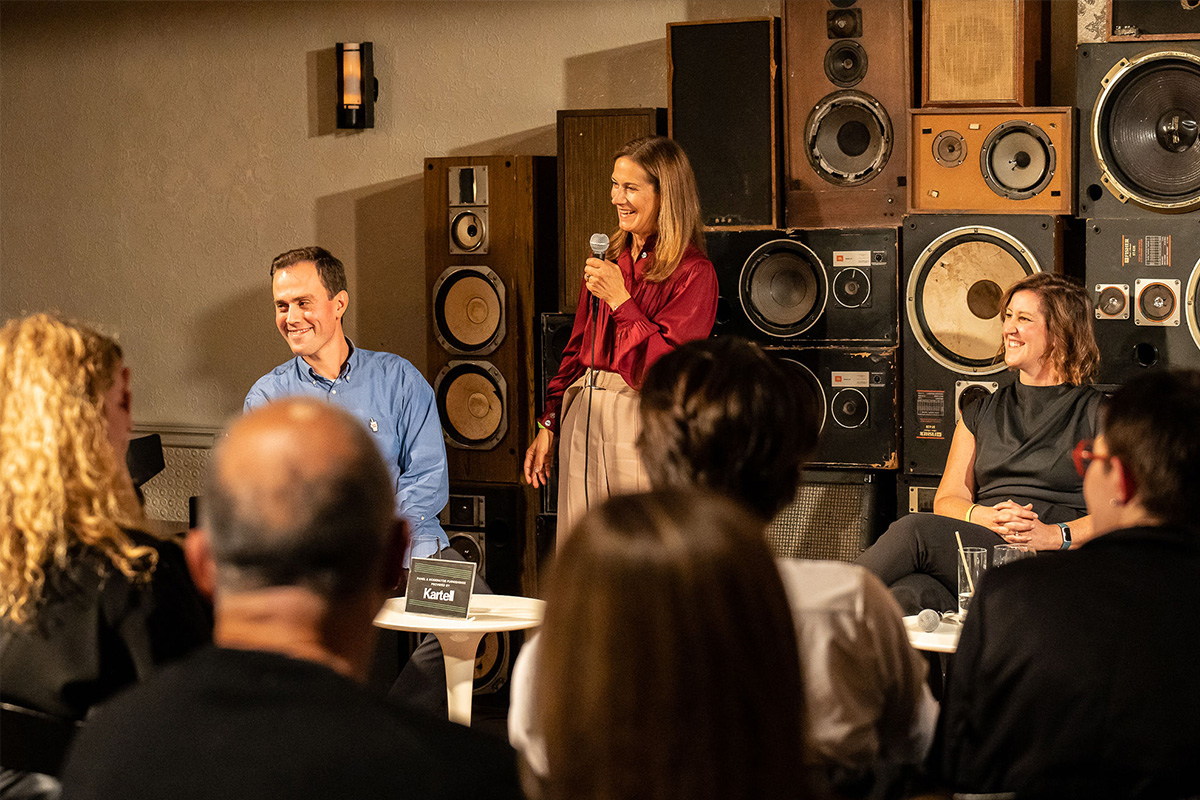 Last fall, members of the international design community gathered at the Ace Hotel in New York City to preview Be Original Americas' latest showcase, Originality Deconstructed. The exhibit focused on the inner workings of design by taking apart and studying individual parts of well-known design pieces such as Louis Poulsen's PH-5 Lamp and Emeco's Navy Chair in order to question the ideas and concepts of originality, authenticity and ownership. The traveling exhibition, sponsored by Lumens, will follow the New York event with two more installments in early 2023 in Palm Springs and Los Angeles.  
To learn more about the exhibit and what's happening next, we caught up with the show's curator Adrian Madlener, who shared his thoughts on the concept and provided information on Be Original Americas' Originality Deconstructed exhibit.
Can you tell us about the concept of Originality Deconstructed, and where the idea came from?
The concept was presented to me by Be Original Americas. The idea was to take a few key designs from members of the organization and take them apart somehow—deconstruct them—look a little bit into the process that goes into making them. What makes them unique? What sets them apart? The use of certain materials, certain processes and attention to quality. The copying process tends to focus mostly on the aesthetics of an item rather than the actual materials involved but not always.
Dealing with counterfeit culture, dealing with copycat designs is central to the organization—working on cases where designs have been ripped off, but also providing tools of education to a range of stakeholders about what they can do. And about promoting more authenticity—that they themselves, as designers, seek out concepts that are more their own. Develop ideas that are more original, not something that has been done before.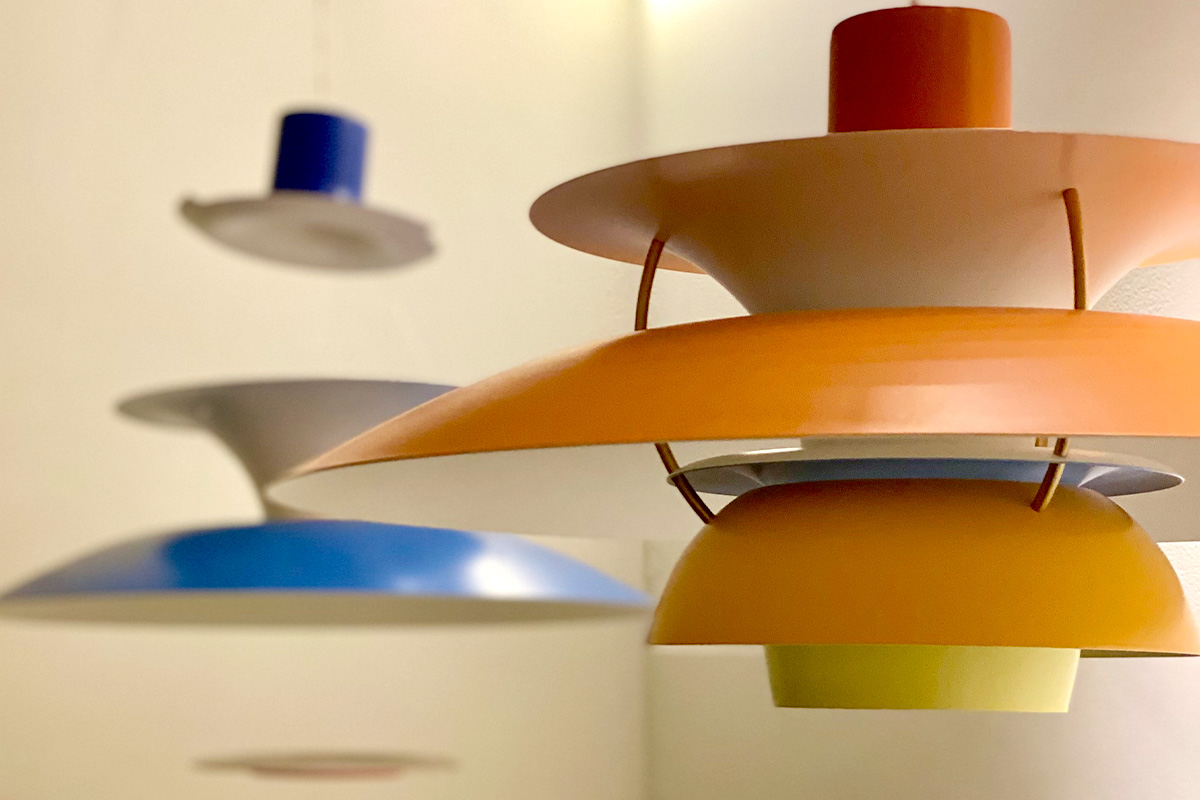 What pieces were featured in the New York exhibit?
For Louis Poulsen, a Danish lighting heritage brand, we took apart the PH-5 lamp from the iconic, historic piece and showed the different components that go into its assembly. That was a very direct way of doing that.
With Emeco, looking at its famous Navy chair, we also pulled it apart and displayed the different elements that are part of the piece, but then also displayed the materials that are involved in its making.
That carries through to FLOS where we pulled apart the famous Arco [lamp]. It's a new version of the Arco using crystal instead of the classic marble. The same thing with Suzanne Tick, who was a little bit different in the way that it's more of a craft item than a work of art that we displayed from her.
With upcoming exhibitors in Palm Springs and LA there's an underlying idea of sustainability that was also important — the idea of really using materials that are either upcycled or are sustainably sourced.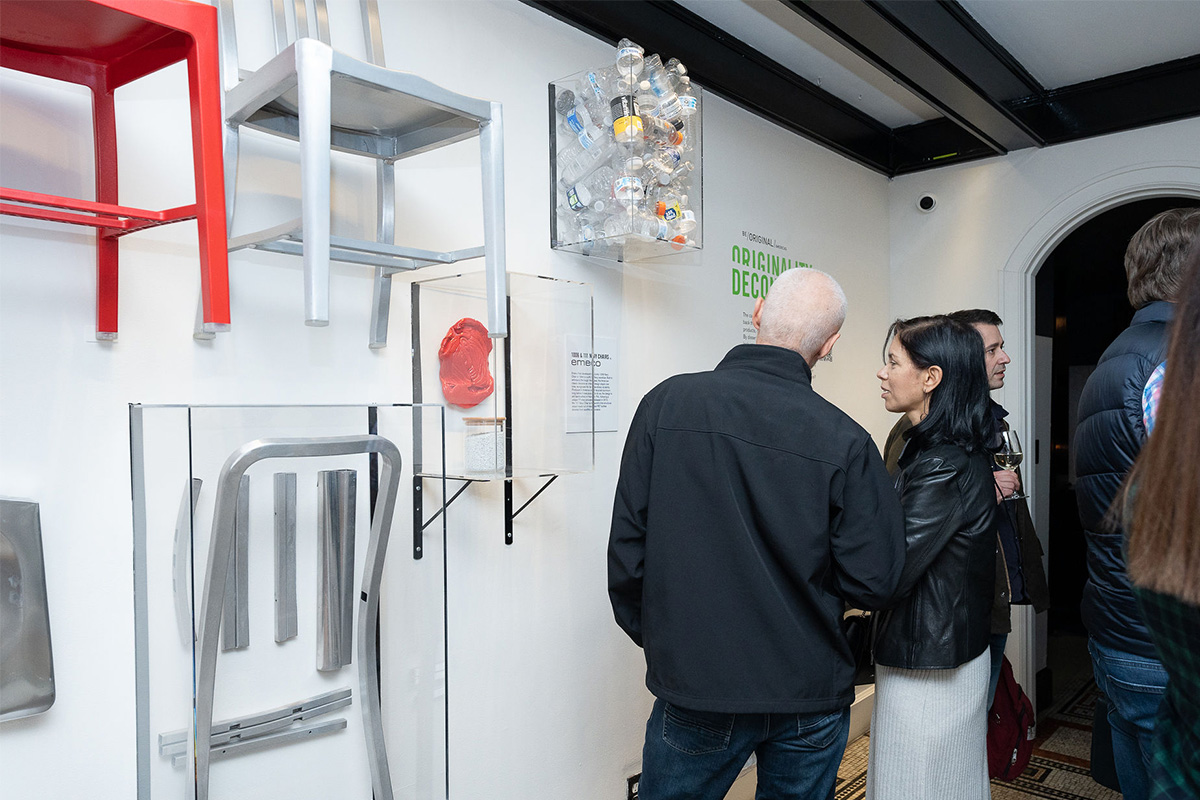 What was the genesis of this project? Was it a connection you have with BOA or a design that you were kind of interested in? How did this come together?
I had curated another exhibition in May during New York design week where I looked at the role tools played in various practices that operate out of a specific creative complex here in Brooklyn called Industry City.
The board of BOA reached out to me and asked if I would be willing to take on, primarily at that point, the management of this project and the curation. The theme had already been chosen by them and I was brought on and extrapolated on that, mostly with the exhibition design. We also had a panel where we addressed different aspects of what's happening with social media and different platforms and how that both provide exposure, but then also exacerbates the problem in terms of making new ideas, especially from younger talents that are starting out, [who are] much more vulnerable to being ripped off.
In terms of how this is going to evolve, we're still developing Palm Springs and LA, and we will try to explore different aspects and not just focus on that copy culture aspect — address other ideas that surround the idea of originality within product design, furniture design and lighting design. Even architecture and craft, where that comes into play. 
The exhibition will be different. This was in New York because of the space constraints that we were dealing with. We explored the idea of a cabinet of curiosity approach that was very much like elements on the wall in a kind of physical infographic with items you can identify in plexiglass and Lucite cases and play on that "science museum" kind of vibe. For Palm Springs and LA, we will be developing something very different — more working with standalone displays, exhibiting the different elements that come from different exhibitors in standalone displays. 
Do you have the spaces locked?
Yes. In both locations there are event spaces that are within an Ace Hotel. So this is continuing to be a partnership with Ace Hotel.  
Will there be new exhibitors or the same designers?
It's completely different exhibitors in each location. It's really nice because it changes the focus a bit. BOA encompasses so many different brands, everything from textiles to lighting to furniture, to independent makers like Suzanne Tick who we showed in New York. There's a real diversity. It's interesting to find a way to bring everything together. Showing the diversity of practice and application is a great way to not only get the point across but also to show the BOA scope, what the focus is on.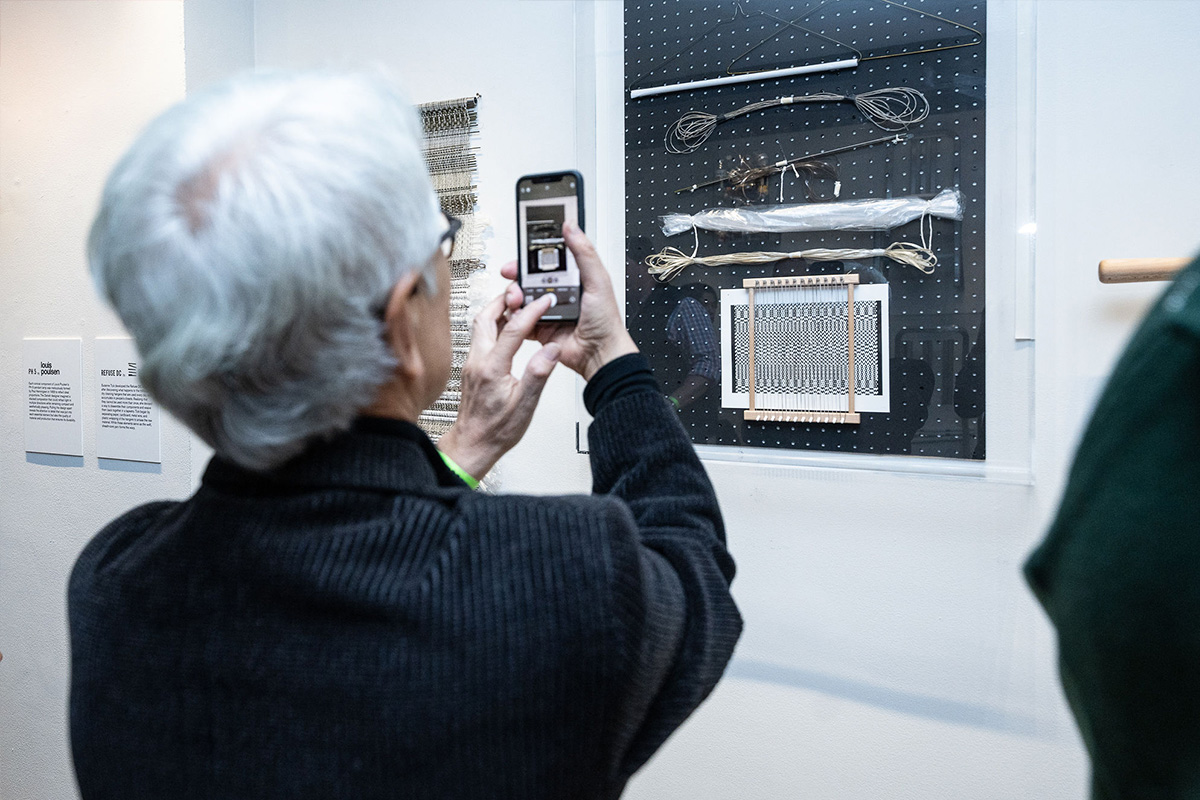 Are there any designs that you would like to see?
Maybe something like an architectural model or a project. It's kind of interesting, you don't think about the issue being one in architecture. I mean, of course it is, but to a very different scale, that of originality and ensuring authenticity. I think it could be interesting to show an architectural project, or if it's an experiment, that would be interesting to bring that into the mix as well.
As a highly accomplished journalist, what drew you to writing about design in the world?
I have a degree in industrial design, but very quickly realized I was much more interested in the ideas than the materialization. I struggled with bringing concepts to fruition, especially in the school I went to. They required a very rapid ideation and prototyping process, which was a bit more difficult for me. But everything from ideations and drawing and writing about ideas, that interested me and that translated into writing. I've been writing for about 10 years now about different facets of the industry, and writing about architecture and art at times.
What do you think is the most interesting issue facing design right now?
What I'm interested in is the issues that surround design aesthetics. Everything from sustainability to material research to understanding how trends are informing–not just aesthetics–but lifestyle habits, how we're living with objects and living in our surroundings and with other people. In times of isolation there's a lot that goes around design. It's more than just pretty things. There's a lot of issues, a lot of applications, ways of using design to convey messages the way that you can with art, but in a more direct, hands-on way. There is still obviously a lot of value in things that are beautiful. There is an importance to beauty as well. I tend to write a lot about craft and how that correlates to sustainability. I cover a range of things and curation is one aspect of what I'm doing, but also working on books and copywriting.
Are there any designers you're keeping up with, that you have your eye on?
Designers that I find particularly interesting are people like FormaFantasma, which is an Italian duo based in Rotterdam in the Netherlands. They've really been at the forefront of a speculative research kind of focus, but have also done product collaborations with brands. Here in the US there are designers like Bradley Bowers that are interesting and at the forefront.
I feel like the US has been having a moment. There's a lot of interesting designers that are embracing the idea of autonomous practice since the last recession, this driving force that designers are their own entrepreneurs. They have their own studios, their own brands. Instead of what it was before, which was more kind of being englobed into a branch and working behind the scenes.
There's a great amount of energy and not just in New York or LA. There's things happening everywhere. Jacqueline Surdell, who's a fiber artist designer based in Chicago, is doing quite interesting work that also transcends what design and art is.
When you think of Be Original Americas, you hear FLOS and Emeco and all those big brands, but then you also have these smaller studios who are also making super interesting and unique design that's very authentic.
Absolutely yeah. That's the challenge for a young designer, to also have those resources. That's something that Be Original Americas, through its education program, is trying to provide outside of just the big brands, to really ensure that somebody starting out is not going to be very easily snapped up by a Restoration Hardware or a Crate&Barrel, or one of these brands. I hate to say it, but some big name interior designers have become influencers and figures that have bad reputations of doing that. 
Of course, there's a lot of other aspects to originality and design, that we will also be exploring going forward, but that was the first topic that comes to mind in a more polemic, economic way. Everybody down the line within the industry deals with it quite a bit. Of course there's complexities of, what forms are universal? What materials are universal? And that's a complexity that BOA does address as well — where that line is drawn in terms of what it is that you actually own.
More than that, there have been issues in the past where something like a tube as a form in furniture — somebody accused another person of using it. Personally, I don't see there being an issue with a shape that is so universal, so fundamental. If it was a certain composition or something, that's different. There's a lot of gray area.
Where does the line get drawn?
It's more of a case by case. I do think that there are certain quality standards in terms of what materials are used, what processes are used. Even a big part of that is making sure that at the border, objects are seized and knockoffs don't enter the country from other parts of the world.
This consortium is adapting to different circumstances and understanding what that means to them to have to address these issues and what the standards are. Perhaps those standards are shifting, but they're pretty much fundamentally rooted in the same way.
Thank you so much, Adrian.
My pleasure.
The next Originality Deconstructed exhibitions will be held in Palm Springs (February 17-25, 2023) and Los Angeles (March 17–26, 2023).  Visit Be Original Americas exhibition page to learn more.    
(Visited 312 times, 1 visits today)