The first collaboration in Los Angeles-based Studio M's new designer-focused program, Nina Magon shines a light on modern luxury with eight new design collections spanning pendants, wall sconces, floor lamps, table lamps, chandeliers and a wall mirror with an inlet LED glow, all available in a variety of finishes.
Traveling around the world as a young child, Magon found herself inspired by the crackling textures of historical architecture and the abundance of materiality and color that surrounded her as she walked through local bazaars. With a studied appreciation for the masters of design, arts and architecture, Magon also looks towards the future, creating forward-thinking designs that are edgy and bold while paying tribute to those that have dared to design before. We caught up with Magon to discuss her retro meets modern design aesthetic, her collaboration with Studio M, luxurious jewels as design inspiration and more.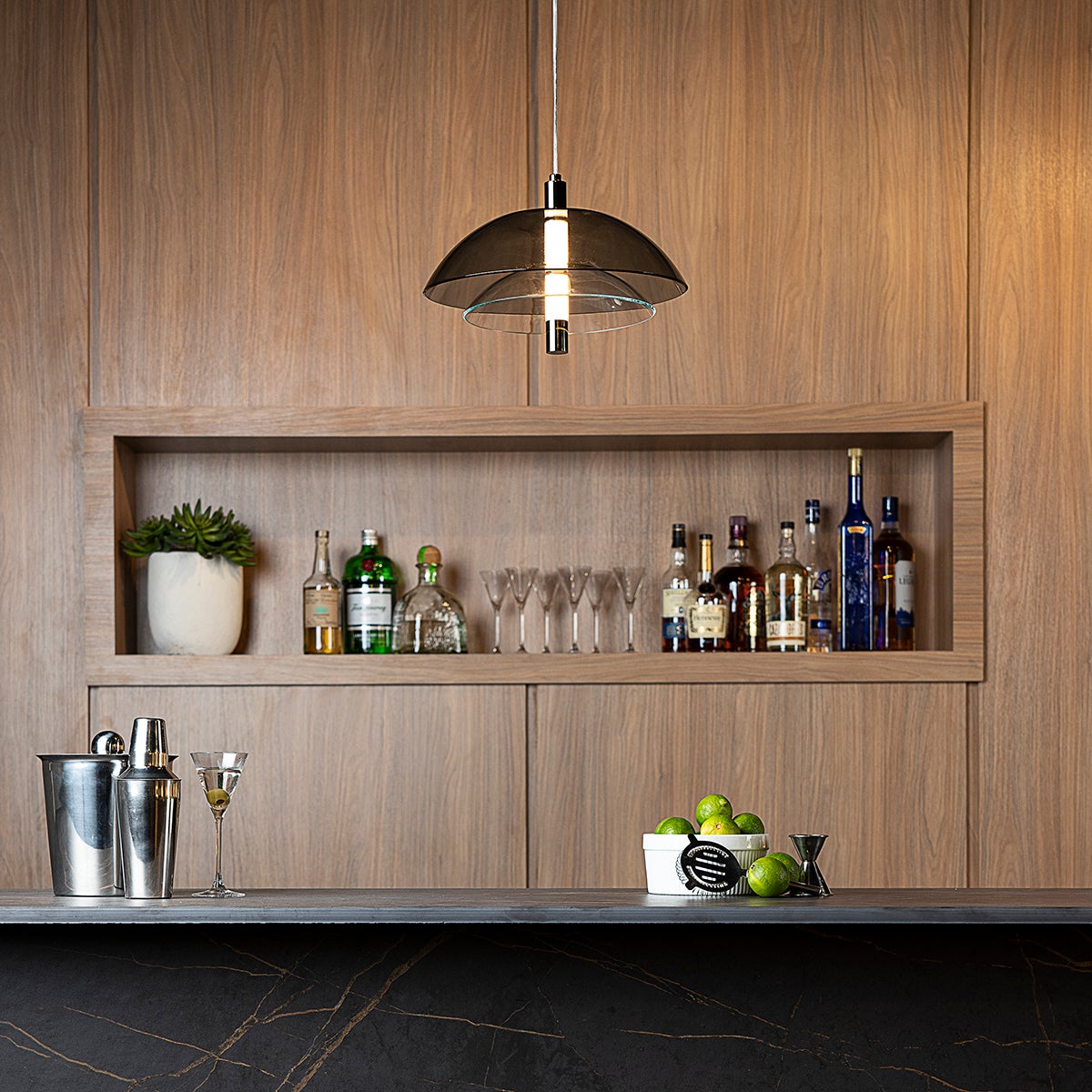 Tell us about the new collection:  
The guiding sentiment in my collection with Studio M Lighting is "luxury lighting as exquisite as jewels."  I wanted to design lighting pieces that were inspired by luxurious jewelry pieces and felt like they could be fine earrings or bracelets. The collection is modern luxury, so it fits perfectly in many different spaces, whether that's transitional, modern or eclectic. 
What was it like collaborating with the team at Studio M?   
The Studio M team was such an amazing company to collaborate with. Working with their team was so easy and they made the process enjoyable. It was such an incredible journey and I am extremely happy with what we created together.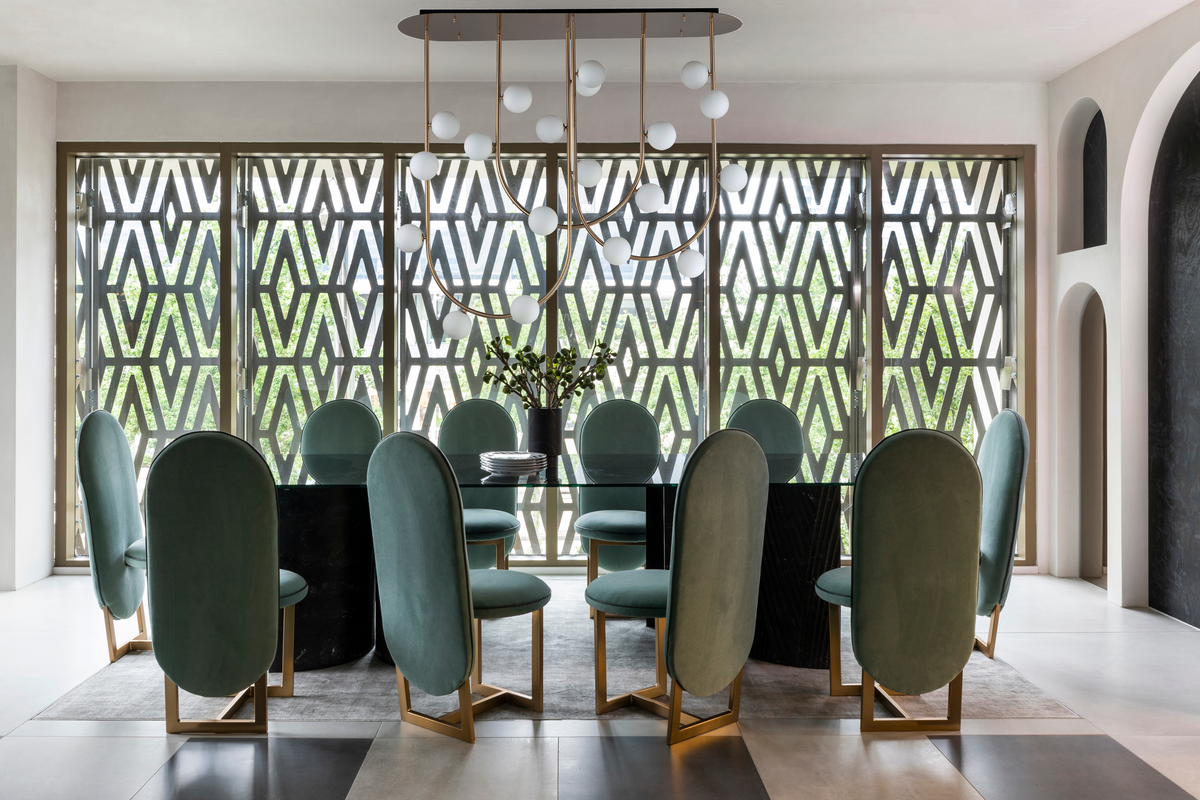 What was the design process like?  
It was definitely a collaborative effort between both parties during the design process. Studio M was really great at seeing our design ideas and bringing them to life, in a sophisticated and viable manner. We came up with several lighting concepts and in implementation meetings with Studio M, we were able to refine the designs based on the materiality and functional aspects of each piece. Overall, Studio M trusted our vision and was able to create a lighting collection that really represented both brands beautifully.  
What was the inspiration?  
Luxurious jewelry. I wanted this lighting collection to have an elegant and sophisticated feel like fine jewelry pieces, so it had to be something luxurious that gave off the visual similarity to earrings, necklaces, or bracelets.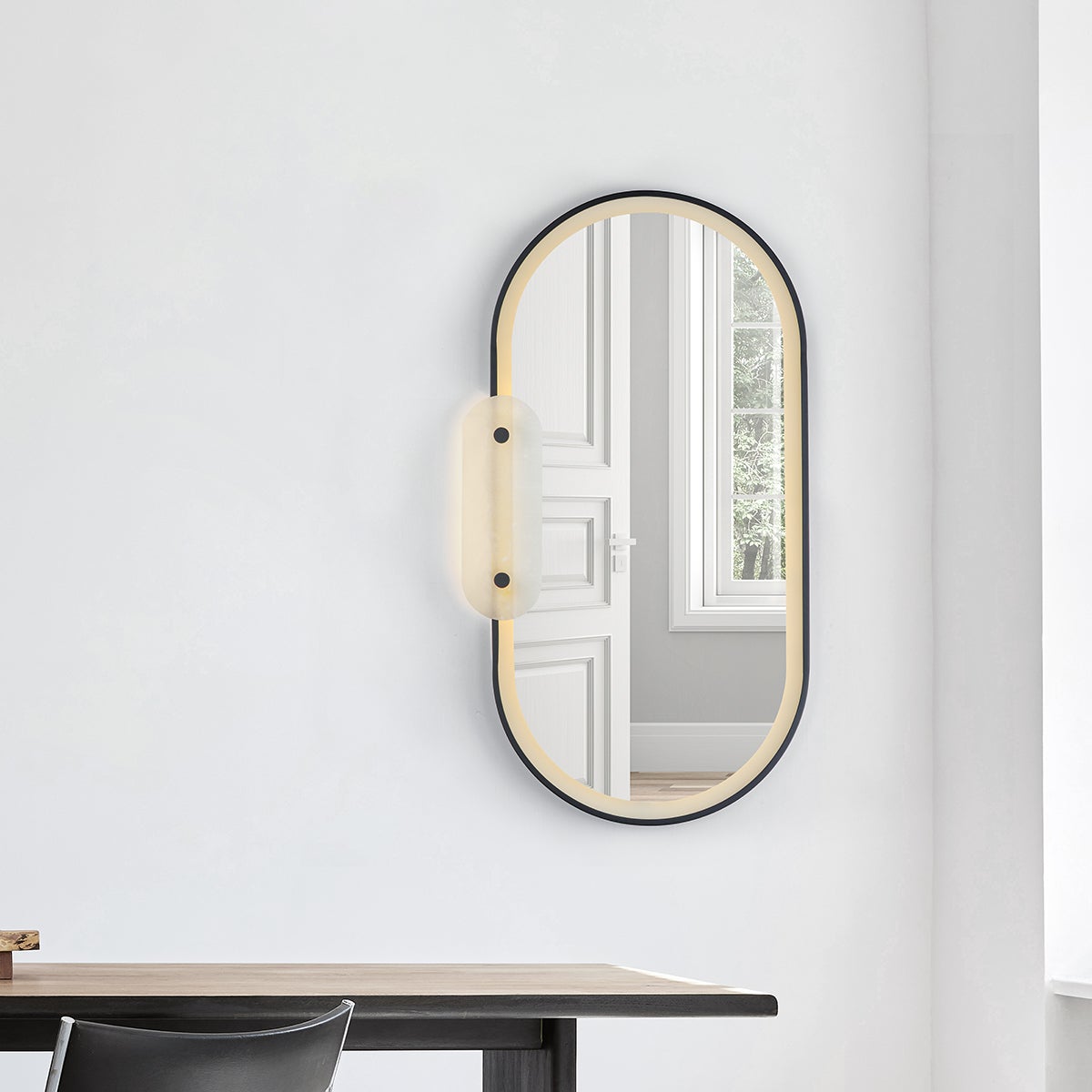 What materials are used?
There are a range of different materials used in this collection. They include a variety of metals, glass, stone and leather.   
What is your design philosophy?  
An amalgamation of forward-thinking concepts, audacious designs, and a bespoke approach defines the Nina Magon ethos. One driven by true passion, an attestation to timeless modernity and innovation. Each project is an exquisite delineation masterfully synchronized into an alignment of a singular design. The forward-thinking ethos of the brand is coupled with exceptional service, custom ideations, and experiences for each of our clients, as we believe luxury is not just elemental, but also in the minutiae of who we are as a brand.