"No life without aesthetics" was the design philosophy that led the lifelong work of prolific Danish architect Vilhelm Lauritzen. A functionalist trailblazer in Danish design, the architect created some of Denmark's most significant buildings: A popular music venue known as Folkets Hus, the first contemporary airport in Kastrup and the Danish embassy in Washington, D.C. 
Lauritzen's architectural designs often focused on the role of light, and how that light could enhance a room and the objects within it. His strength as an architect was in creating harmony between lighting, a building's physical structure and the materials used within the space. Throughout his career, Lauritzen became a respected master of balancing the function of light and the experience of illumination.
Considering daylight best, Lauritzen incorporated as many south- and west-facing windows into his designs as possible, and the result was a quality of light that beautifully highlighted a space's occupants and décor. Lauritzen's lighting fixtures were designed to create a similar effect: To complement and accentuate the interplay of functional light in space while enhancing the fixture's surroundings.
Created in the 1940s for his iconic Radiohuset building in Copenhagen, Lauritzen's VL Radiohus family of lamps are an exemplary series of fixtures that showcase his lighting expertise.  
The soft, organic forms of the VL38 table, floor and wall lamps lend themselves easily to elegant and timeless interior designs. Brass fittings uphold obliquely angled heads, which house a light source that provides accurate downward light. Each fixture's functional versatility can provide both focused task light and soft, ambient illumination.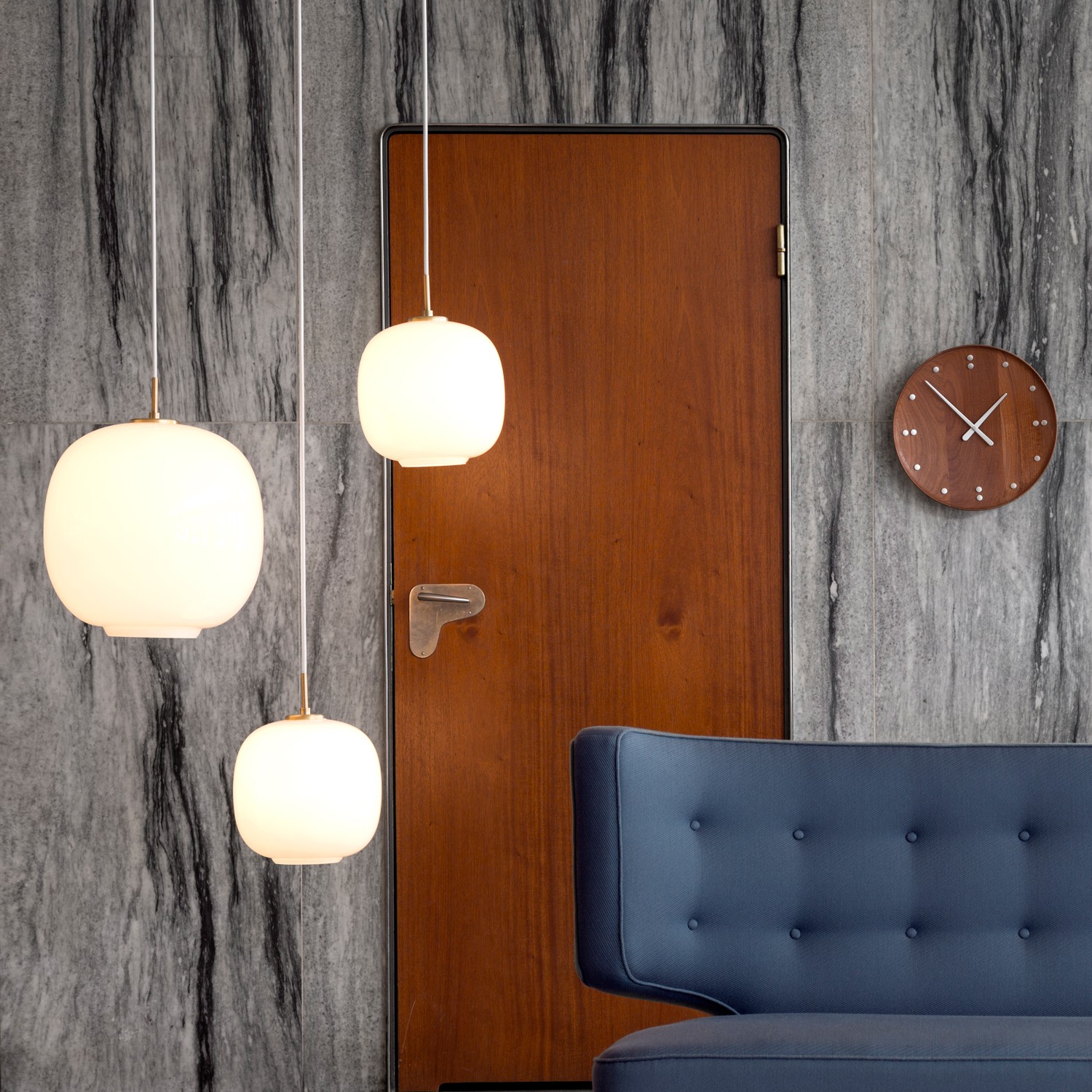 Lauritzen's VL45 pendant was also used throughout the Radiohuset building and has been re-released with its original purpose in mind: To provide bright, downward light combined with gentle illumination through three layers of mouthblown opal glass. The pendant is presented in two sizes with an upgraded LED light source, and its softly rounded form puts this pendant perfectly at home in the VL family.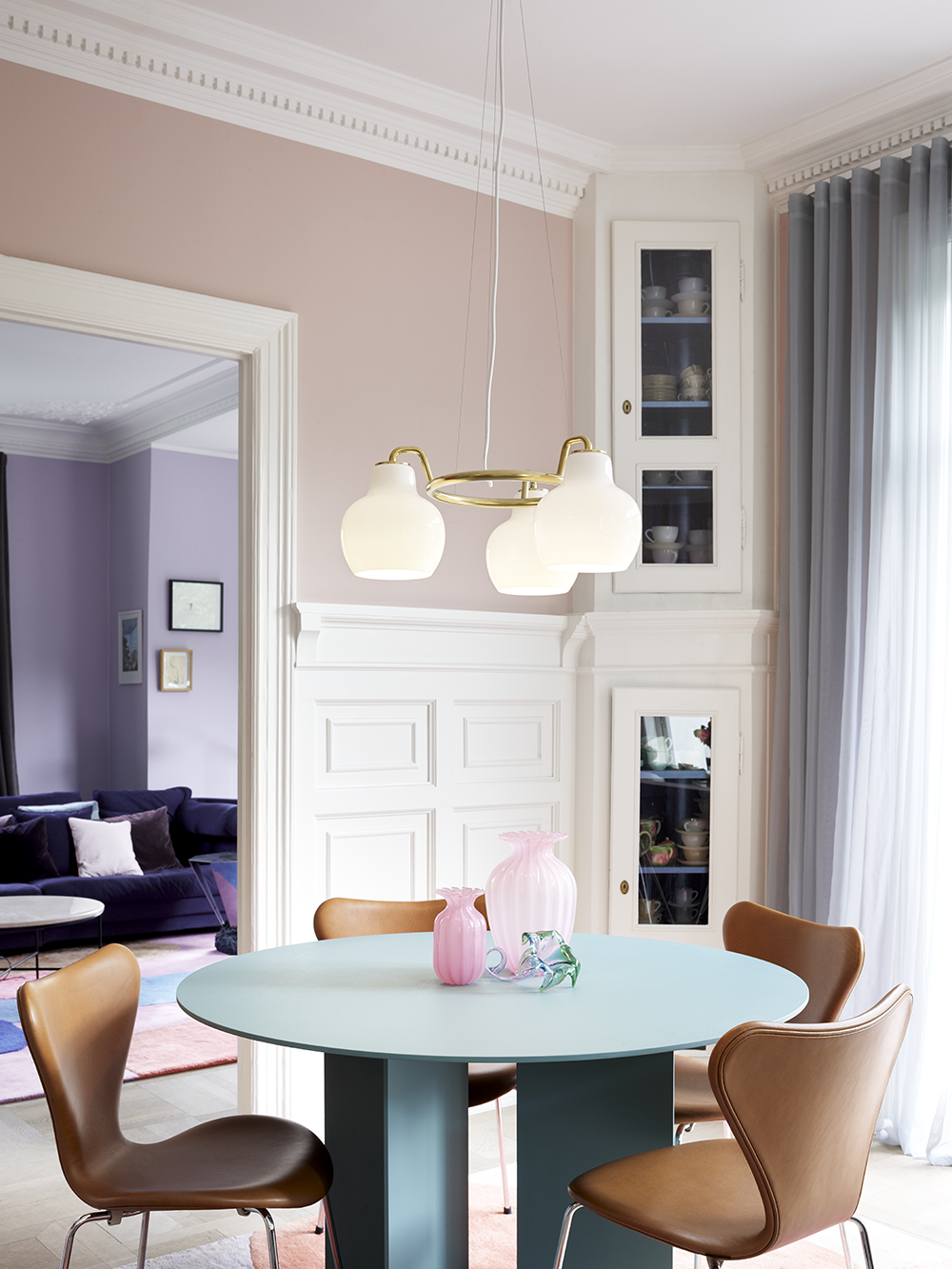 Reintroduced by Louis Poulsen, the classic and beloved forms of Lauritzen's VL Radiohus lighting series retain their shape while being reinvigorated with new LED technology. His purposeful, elegant designs remain, and speak to the relationship that occupied Lauritzen for much of his career: that of light and its surroundings.