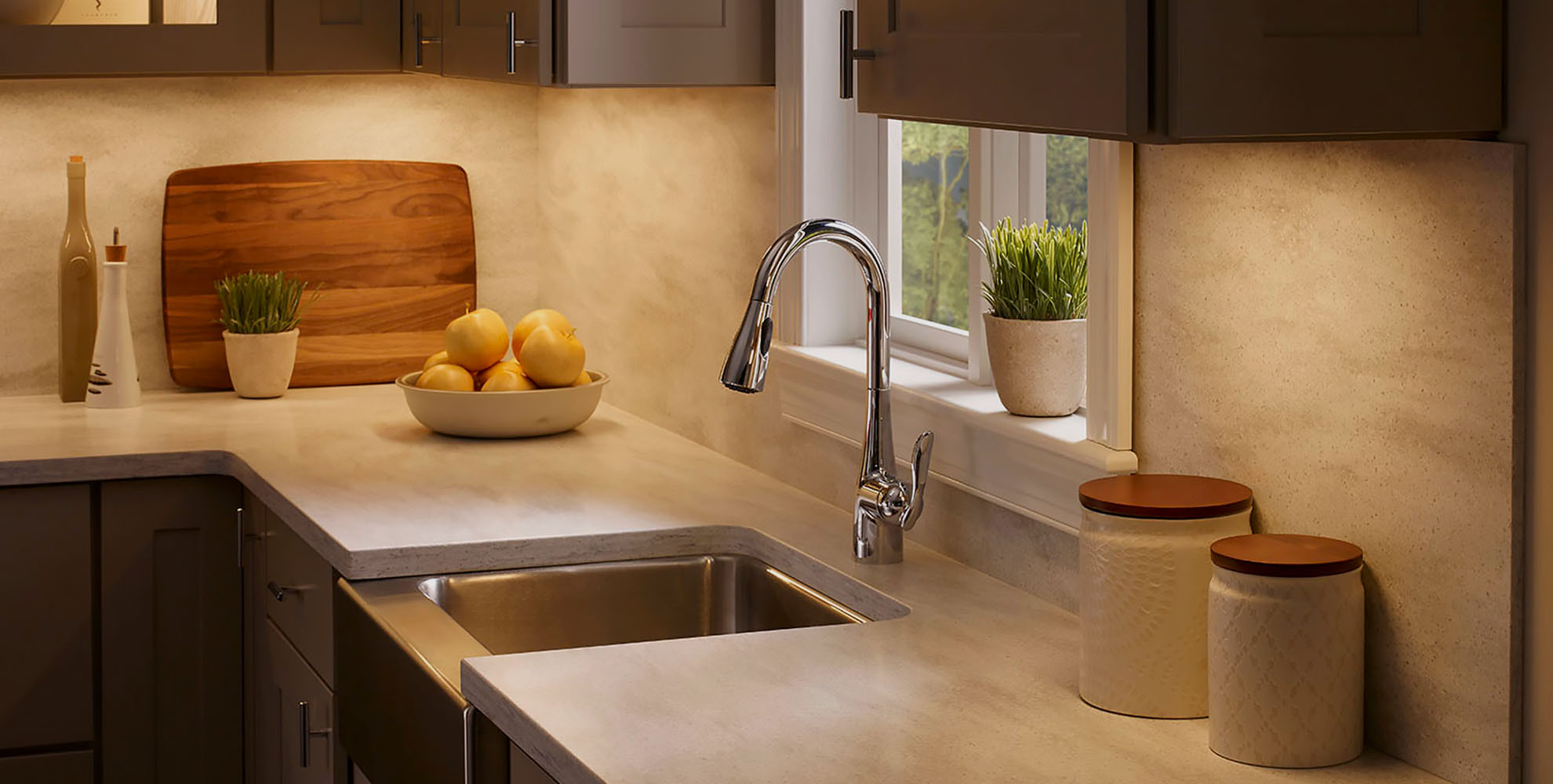 In kitchens, crafts rooms and elsewhere, general lighting can only go so far. When you are standing at the counter with your back to the light source, your body creates a shadow right on your work space; cabinetry over countertops can create the same problem for overhead lights. Under cabinet lighting can illuminate surfaces and provide just the right amount of light to allow you to manage tasks with ease. We'll take you through the basics of under cabinet lighting, so you can see these spaces in a whole new light.
What Is Under Cabinet Lighting?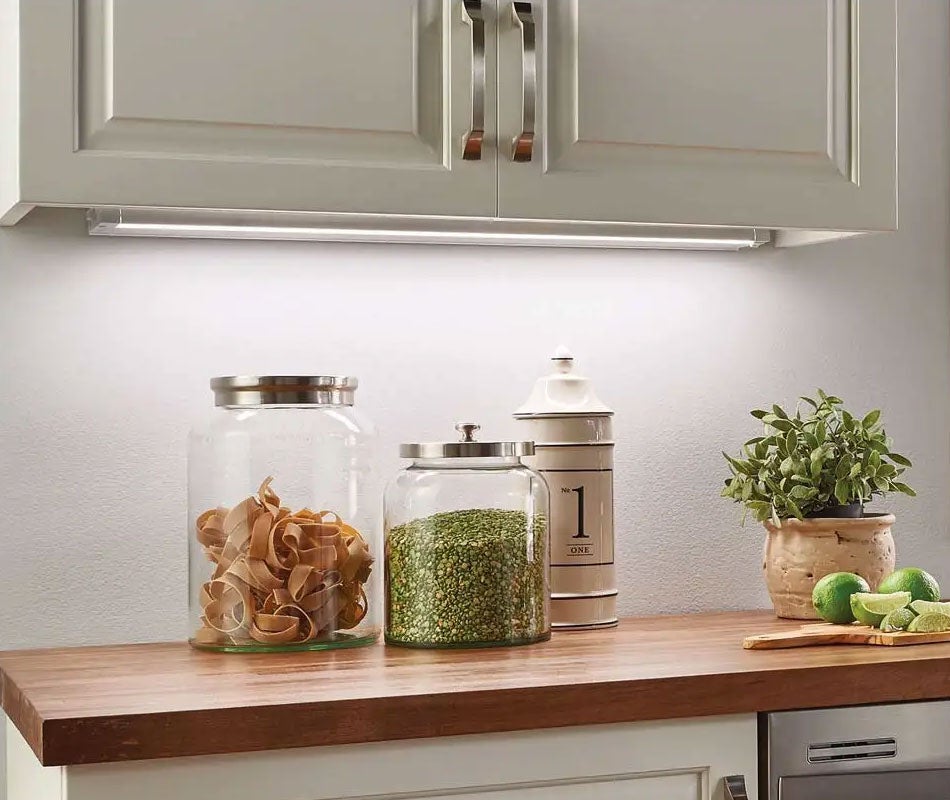 Under cabinet lighting is lighting that you add underneath the cabinetry on the walls to illuminate the area immediately surrounding the cabinets. It's unlike a traditional lightbulb-style fixture because it's designed to be hidden and space-saving, concealed by the cabinet trim so all you see is the light's effect. Installation options will vary based on your layout, but there's typically no need for cords or electrical outlets to be placed in obscure areas.
Most types of under cabinet or under counter lighting are designed as a system. These systems contain multiple individual components, including lights, outlets, drivers and more, and they're configurable so you can place them where they will benefit you most.
There are three main forms of under cabinet lighting:
Tape Lights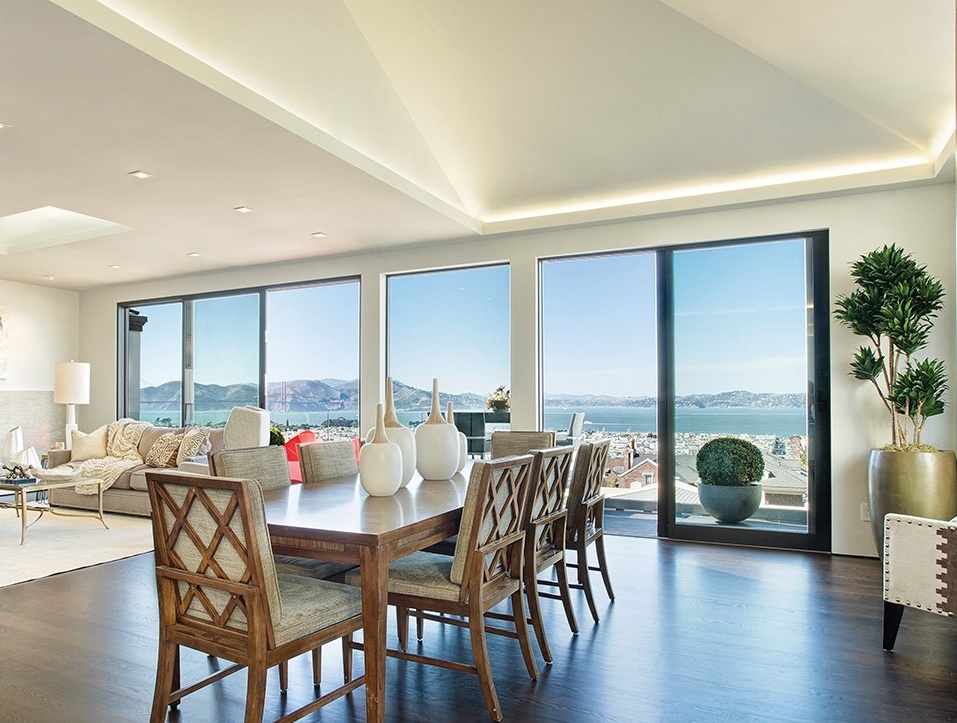 Tape lights or strip lights are an easy solution for adding lighting to complex areas. They can work as under cabinet or under counter lighting, or as architectural accent lighting in nearly any space. For those who need a low-voltage solution, this can work well. They tend to be available in long reels (usually about 16 feet) and are flexible so they can be laid over uneven surfaces and made to turn corners as needed. Some of the most effective versions allow the installer to simply cut them at any point they need to do so.
While tape lights can be effective solutions for difficult areas, they don't offer as much light as other under cabinet lighting styles. Additionally, granite countertops tend to reflect the individual points of light, creating glare spots. If you have granite or plan to install it, choose an LED tape light with a diffuser.
Puck Lights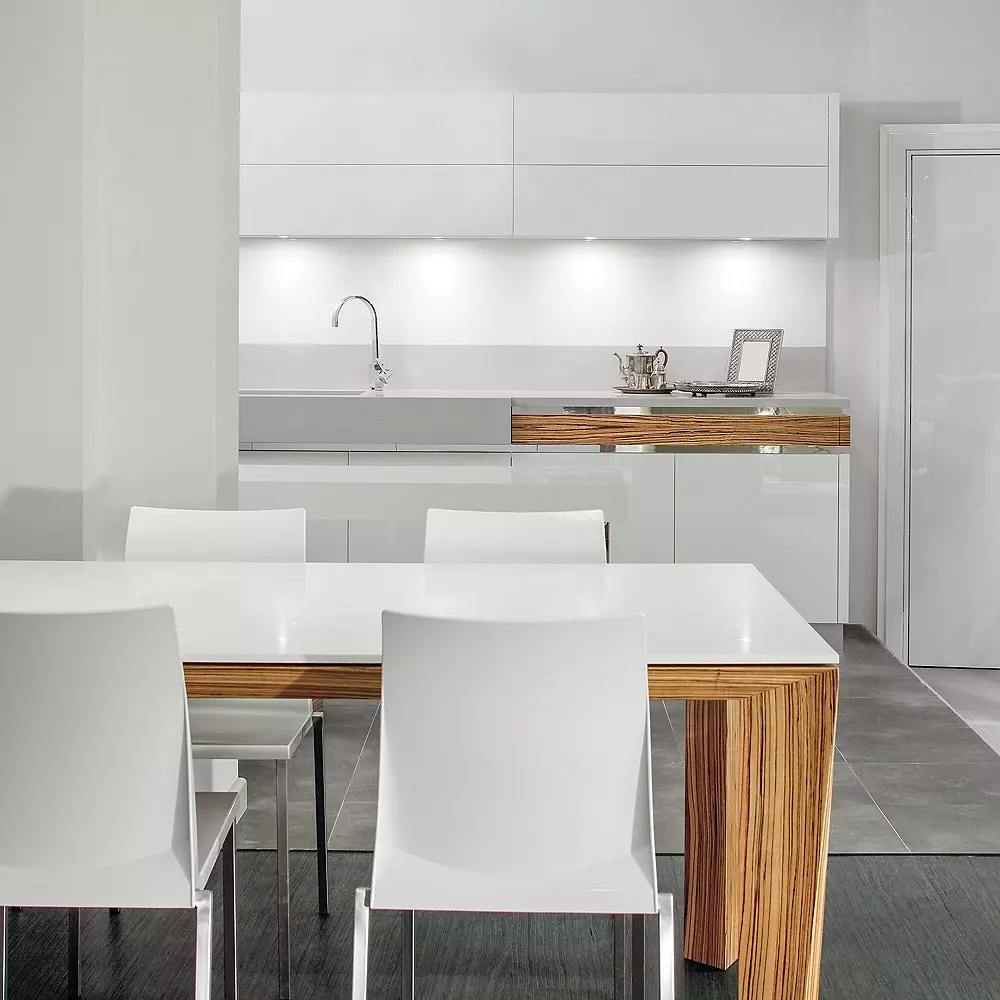 A traditionally popular option, puck lights are round, short lights placed on the underside of the cabinetry. Most use tiny screws to hold them in place. These lights are typically about 2 or 3 inches in diameter, but they can put off a lot of light. Older puck lights use xenon or halogen bulbs, but modern LED puck lights can produce plenty of light while using only about 20 watts of power for ample coverage of the surfaces directly under the lights. A good rule of thumb is to use one puck light for every 8 to 12 inches of countertop.
Puck lights can be powered in several ways. Most often, they connect directly to an outlet to operate: Most halogen and xenon lights will use a 120V AC supply. However, LED puck lights operate on a low-voltage DC, so the power supply will depend on the number of lights selected. The transformer and power supply can then be concealed inside the cabinets to create the desired clean look.
Light Bars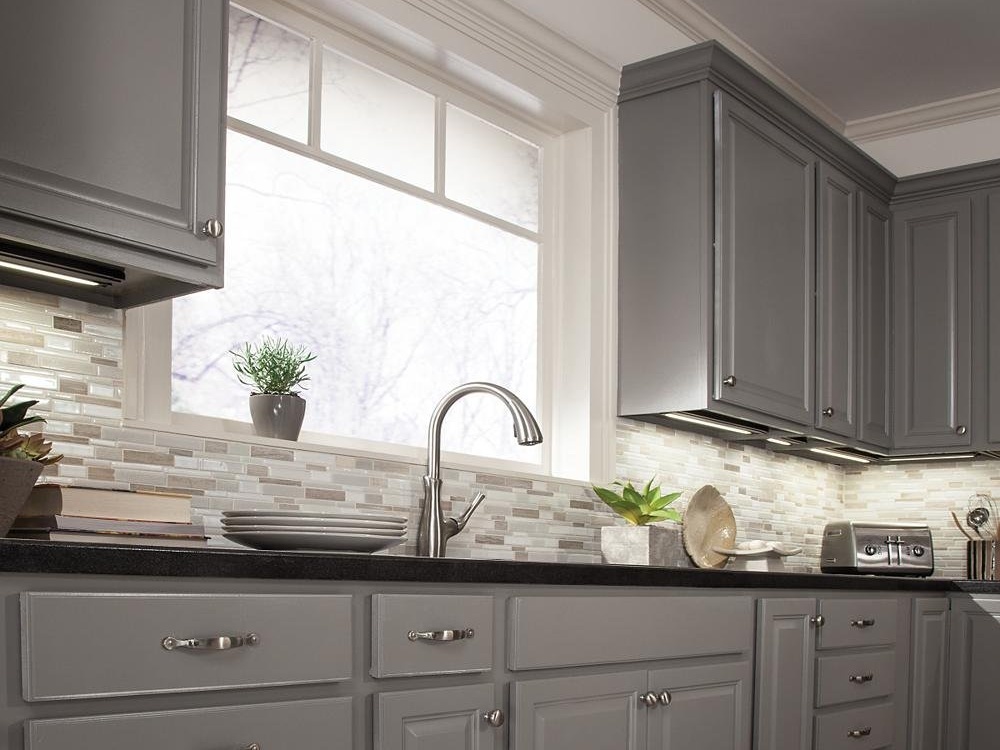 A light bar is a long, thin light fixture that's also affixed to the underside of a cabinet. These bar or strip lights are ideal for spaces where an even distribution of light is important. By comparison, puck lights can create bright spots of light, whereas light bars distribute their light along the length of the fixture more readily. Many light bars are fluorescents, which means they incorporate a ballast and the electrical components within the fixture, so they're easier to install.
LED light bars are a popular option in today's market because of the safety and quality of light produced by LEDs. They can be purchased as integrated light bars or in strip reels. One of the key features of LED light bars is that you can link them up, one after another, creating a long row of lights to cover a larger space. This makes installation a breeze since there is no need for separate wiring between each light fixture.
What Type of Under Cabinet Lighting is Best for Me?
Here are three key considerations to keep in mind when deciding which type of under cabinet lighting is best suited to your needs:
1. Placement and Available Space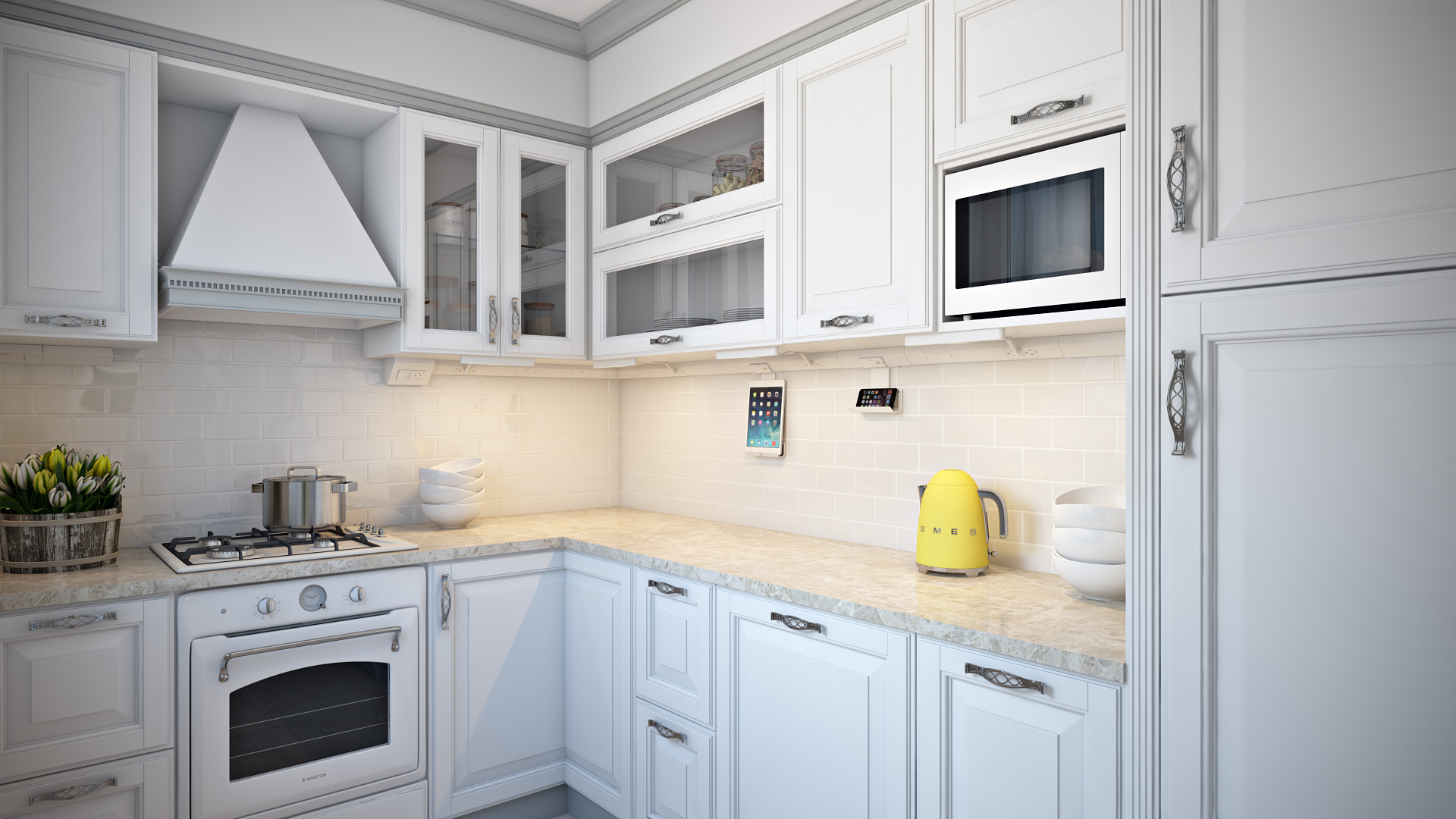 Before making any purchase, it's important to know how much room you have available to use for lighting. Most often, it is beneficial to keep the lighting fixture hidden behind the cabinet's face for the most seamless look. Tucked up tight against the bottom of the cabinet, this placement keeps the light fixture out of the way of usable space below. Measure this space carefully before purchasing any lights.
Also, consider the placement of the lights. Puck lights and light bars are thicker, making placement against the back of the cabinet more desirable, so they are out of the way. Consider placement also based on the location of the work surface.
2. Power Options
The power options for under cabinet lighting range from direct-wire to plug-in to battery-operated. As with any home improvement project, more elaborate configurations may require an expert installation—and that can mean more expense. Direct-wire cabinet lights may require an electrician's help, but they can create a more polished, professional look because there are no plugs or wires to contend with. If you have an older, existing under cabinet system that you'd like to change out for an LED version, the wiring is already there and should be a relatively easy switch for your pro. Plug-in under cabinet lights require an outlet nearby, while battery-powered lights may need frequent battery replacements. Your power supply and installation needs will dictate which under cabinet system is best for you.
3. Type of Light Fixture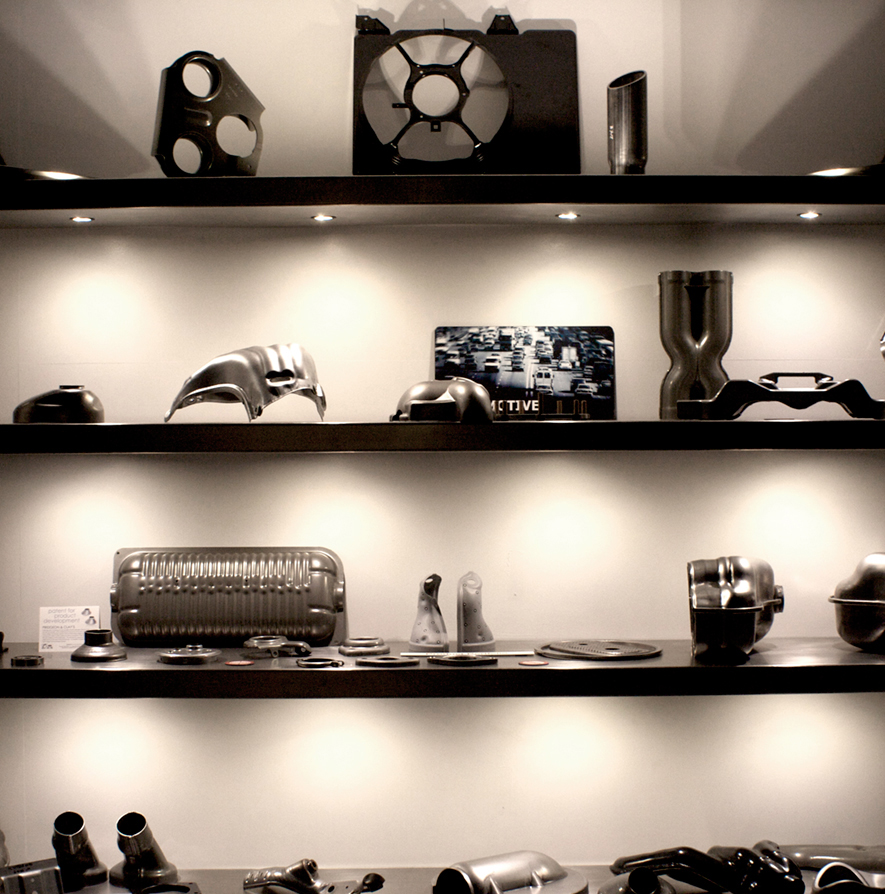 The type of fixture you choose also depends on where you're using it. Consider these tips when choosing based on the location itself:
Kitchen countertops tend to be wide-open spaces, requiring more light than other surfaces. Here, the use of larger light bars can work best. This is also desirable when the work surface is long, and a continuous amount of light is desired.
In non-kitchen areas that don't need high-impact task lighting, puck lights can illuminate small surfaces with ease and create a spotlight effect for a memento or display piece.
In display cases or on shelving, tape lights make it easy to add lighting to an enclosed cabinet or case. It can also be customized based on the layout and the overall amount of light desired. As accent lighting, under cabinet lights can be much more subtle than in the kitchen.
Work spaces of any type, especially those under storage cabinets, need lighting. Permanent fixtures such as light bars or puck lights tend to be best, with bars providing more consistent lighting across the surface.
Learning how to choose under cabinet lighting doesn't have to be difficult. Consider each style of lighting based on your unique needs before making a buying decision.
How to Choose Under Cabinet Lighting Components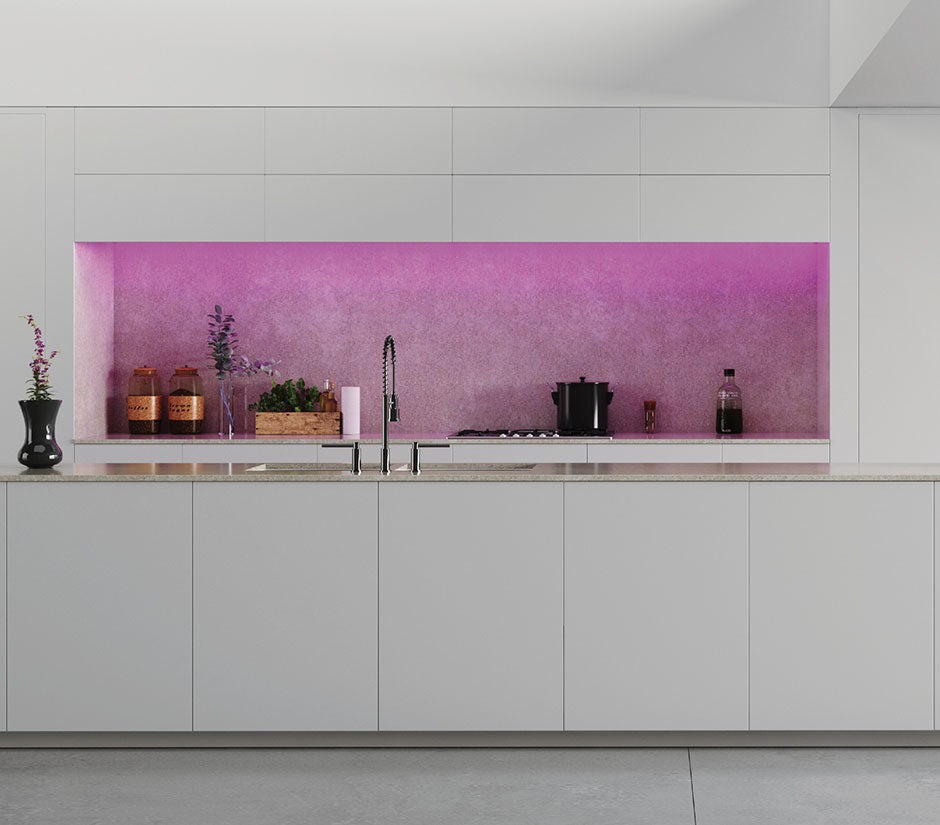 Once you have decided on which type of lighting you need, you can begin to consider the details of each piece. Here are a few key points to bear in mind:
The size of the light fixture you select should fit within the specs of your cabinetry or work surface and must fit with your overall goals for that area. Measure sizing to ensure the light can remain hidden under the cabinetry's edges or face.
Color and finish are important stylistic elements. While some of these lights are well hidden out of sight, others can be viewed at various angles. Choose materials and colors that coordinate with your cabinetry for the most seamless look.
Features such as dimmers and remote controls can make under cabinet lighting more versatile.
How to Install Undercabinet Lighting
As noted, each style has a different requirement for installation. Power options vary based on the type of fixture. Confident DIYers may be able to tackle this project, but it's hard to go wrong with a licensed electrician for such technical installations. Remember that direct wiring your under-cabinet lighting can leave you with a more professional look (and is typically best left to a professional installer). However, most light bars plug into an outlet. In all cases, having the right power supply at the right voltage is essential.
Whichever style you decide on, our selection of under cabinet lighting has further ideas and options to help you make the right choice.