The top priorities when choosing step-lighting for outdoor stairs are safety and weather resistance. During the day, stairs likely get plenty of illumination from the sun, but once it gets dark, outdoor light fixtures need to add enough light for safe use of the steps. The step lights also need to be wet-rated and safe to use in all range of temperatures that occur in the region.
Ensure Safety For Guests
When building outdoor stairs, consider adding recessed lights that will illuminate the step for safety and style. Each light can be installed in the riser of the step so that light is thrown from the center of the step toward the edges.
Add Warmth to the Display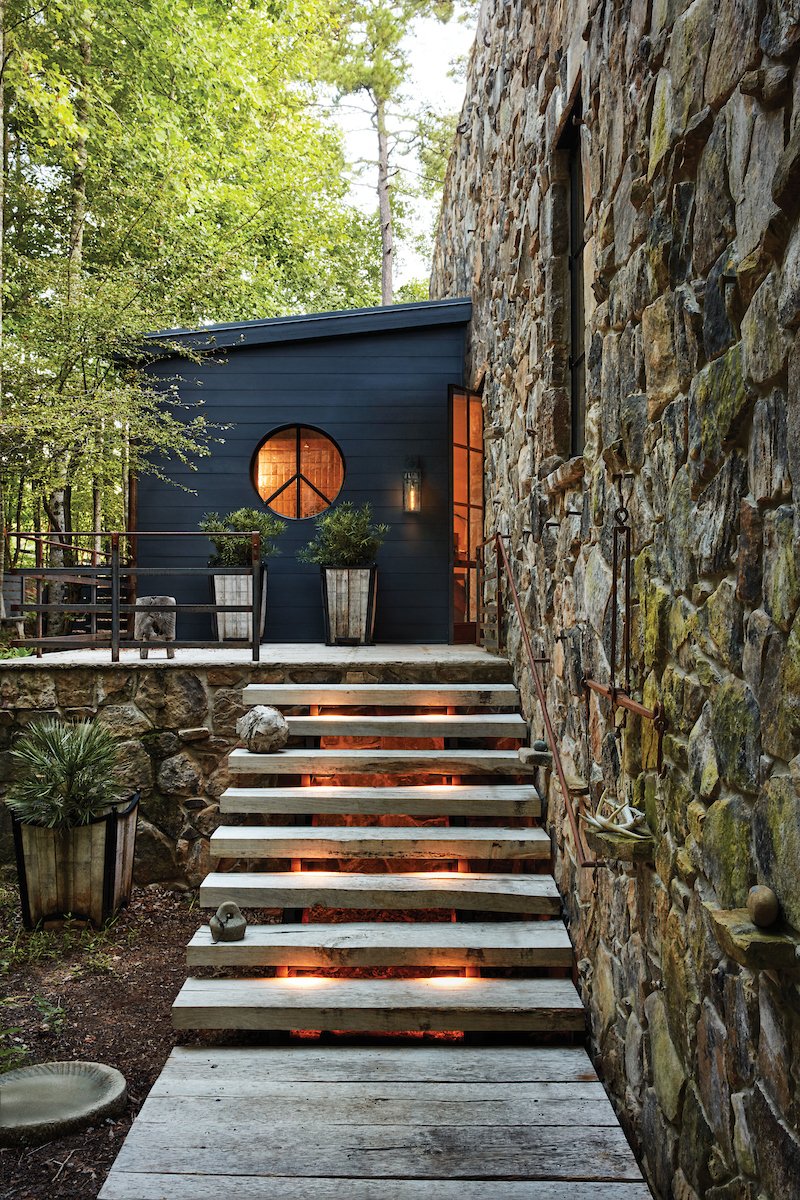 For an easy upgrade to open outdoor stairs, add lights to the supports beneath the steps so that a warm glow is emitted between each one. Make sure the lights are wet-rated so they won't be damaged by precipitation and try to echo the temperature of light given off by other outdoor fixtures.
Illuminate the Entire Path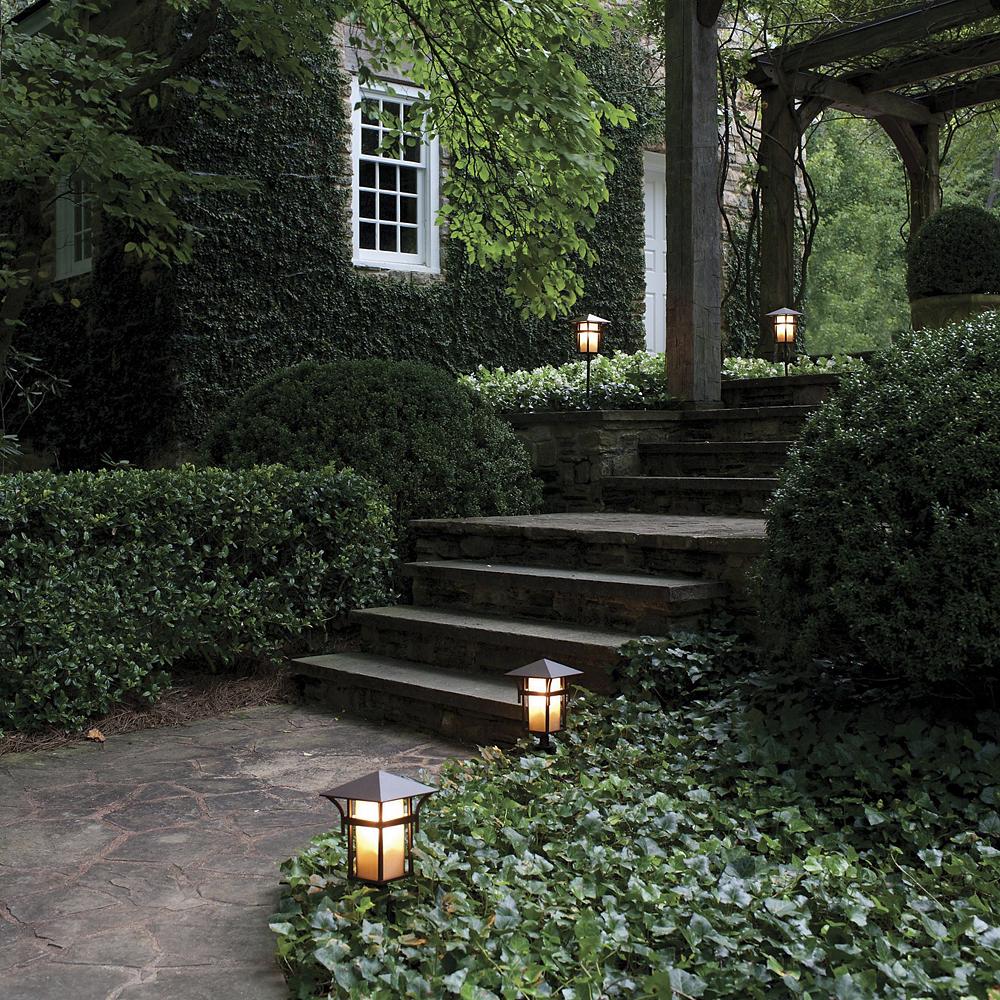 Another great way to illuminate outdoor stairs is by installing path lights around the steps. Choose ones that are solar-powered and have a design that won't allow water to accumulate. A classic lantern design with a square pyramidal roof is a good choice.
Take the Sleek and Modern Approach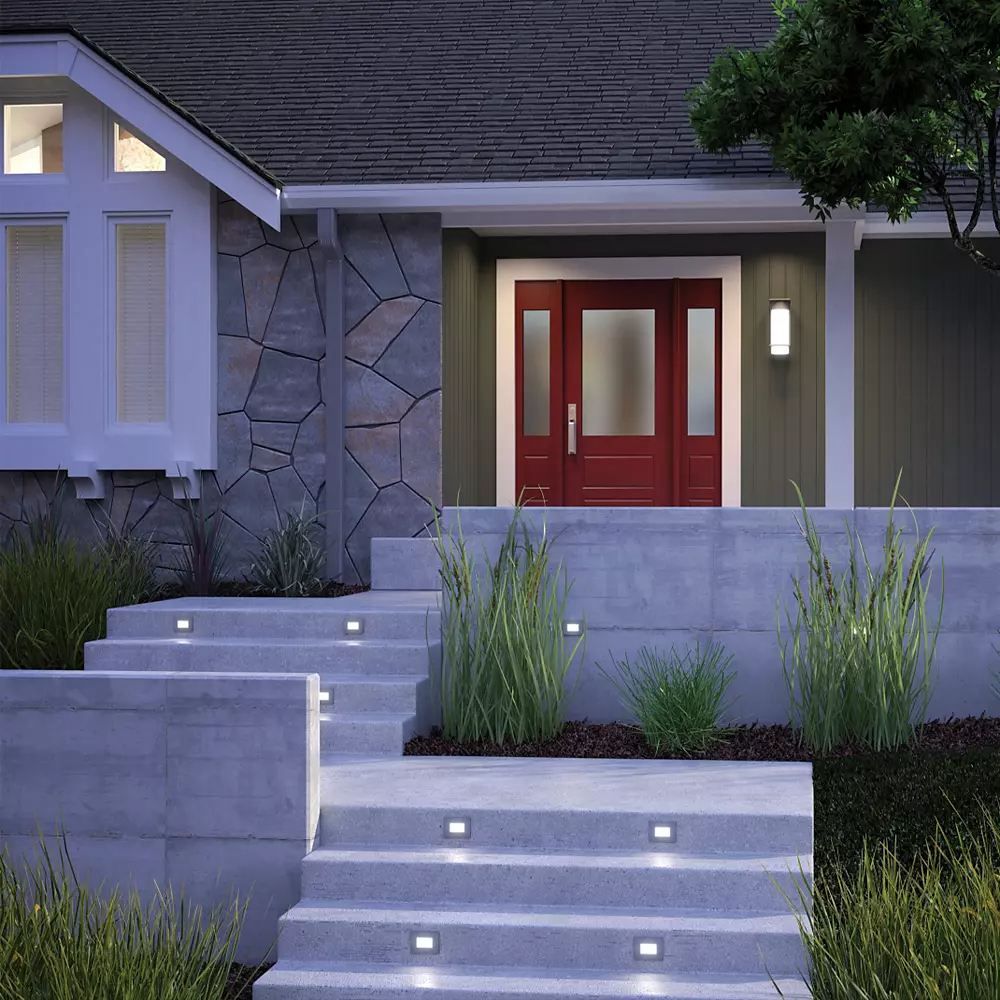 For concrete steps leading up to a porch, inlay LED recessed lights for a sleek and modern aesthetic. Place multiple fixtures on each riser to ensure adequate illumination for safety. Square or rectangular fixtures complement a modern style.
Start With a Warm Welcome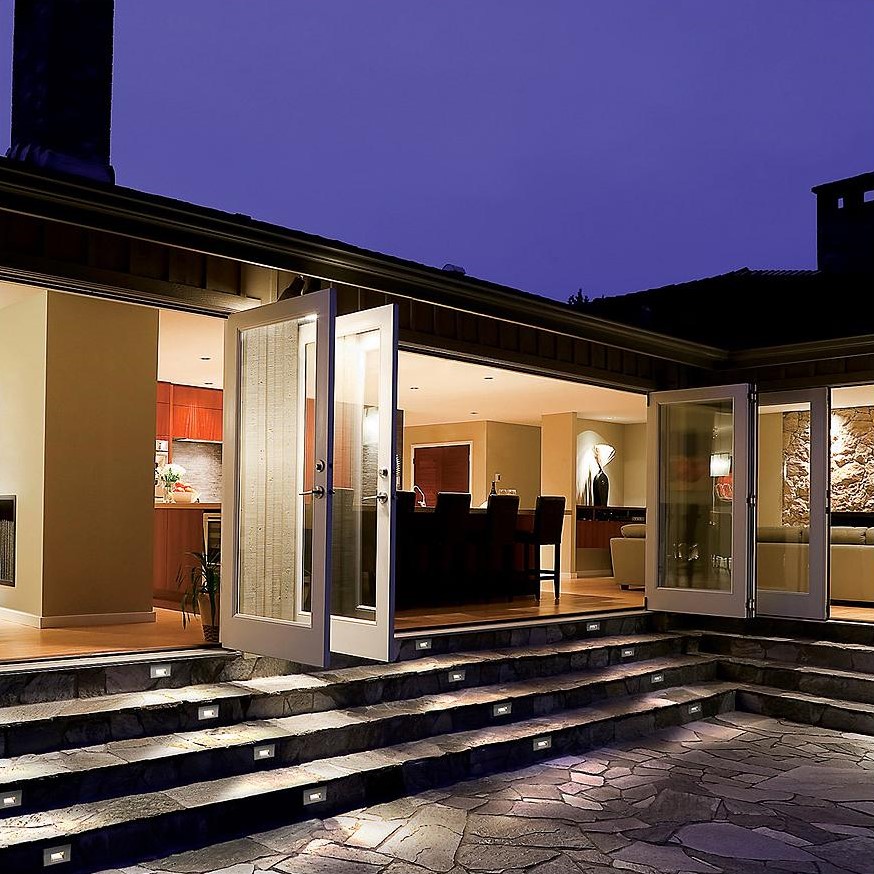 Recessed LED lights are a great choice for outdoor stairs that wrap around a large patio. Placed on each riser at regular intervals, recessed lights will provide focused light for safer steps and a warm ambient illumination for intimate gatherings on the patio.
Adding lights to outdoor stairs not only makes them safer, but they can also add a touch of style and inviting warmth to the space. Choose lights that are wet-rated to withstand exposure to the elements and in a style that complements the surroundings. Whether recessed lights installed in the stairs themselves or lanterns placed at intervals along the walkway, outdoor stair lights are always a great choice.
(Visited 100 times, 4 visits today)