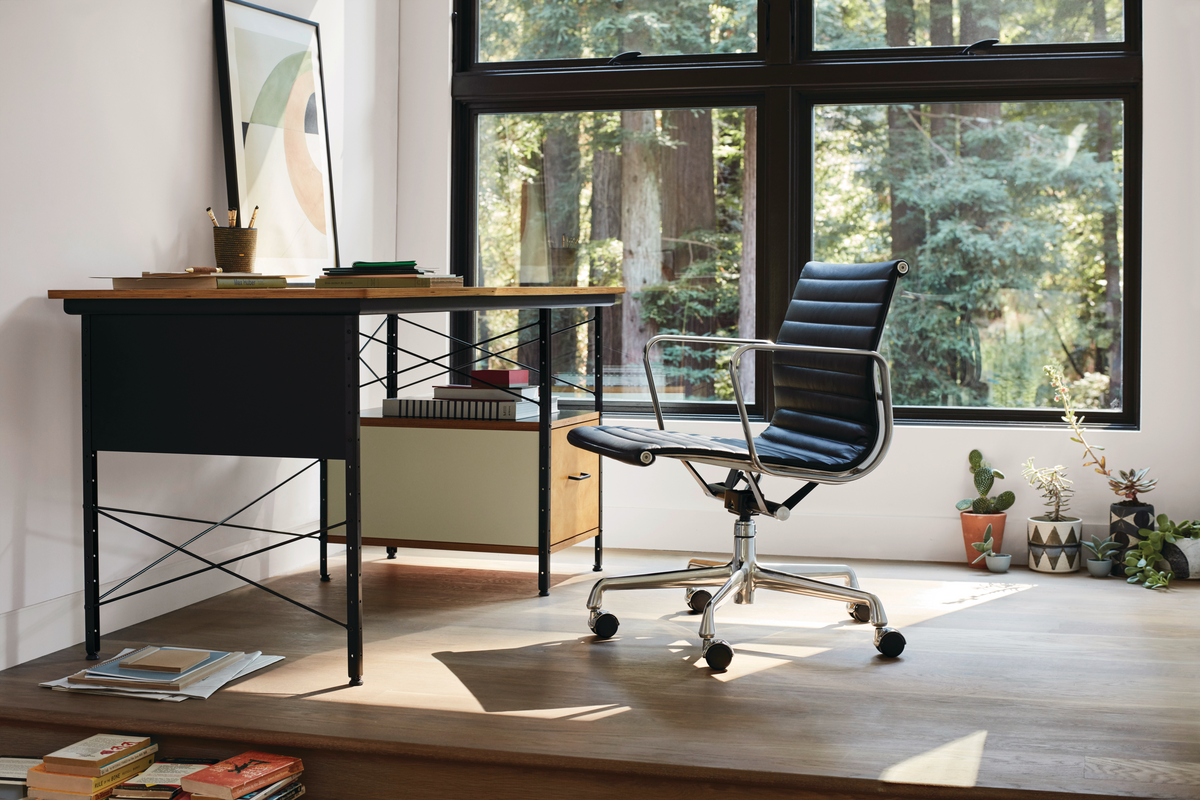 The ergonomic era has arrived and office chairs are no longer an office afterthought. Gone are the days of the uncomfortable dining chair, the wobbly folding chair, the bar stool leaving you without proper back support. As working from home becomes more of a modern lifestyle choice, finding the right office chair is key to your productivity and well-being.
Benefits of a Modern Office Chair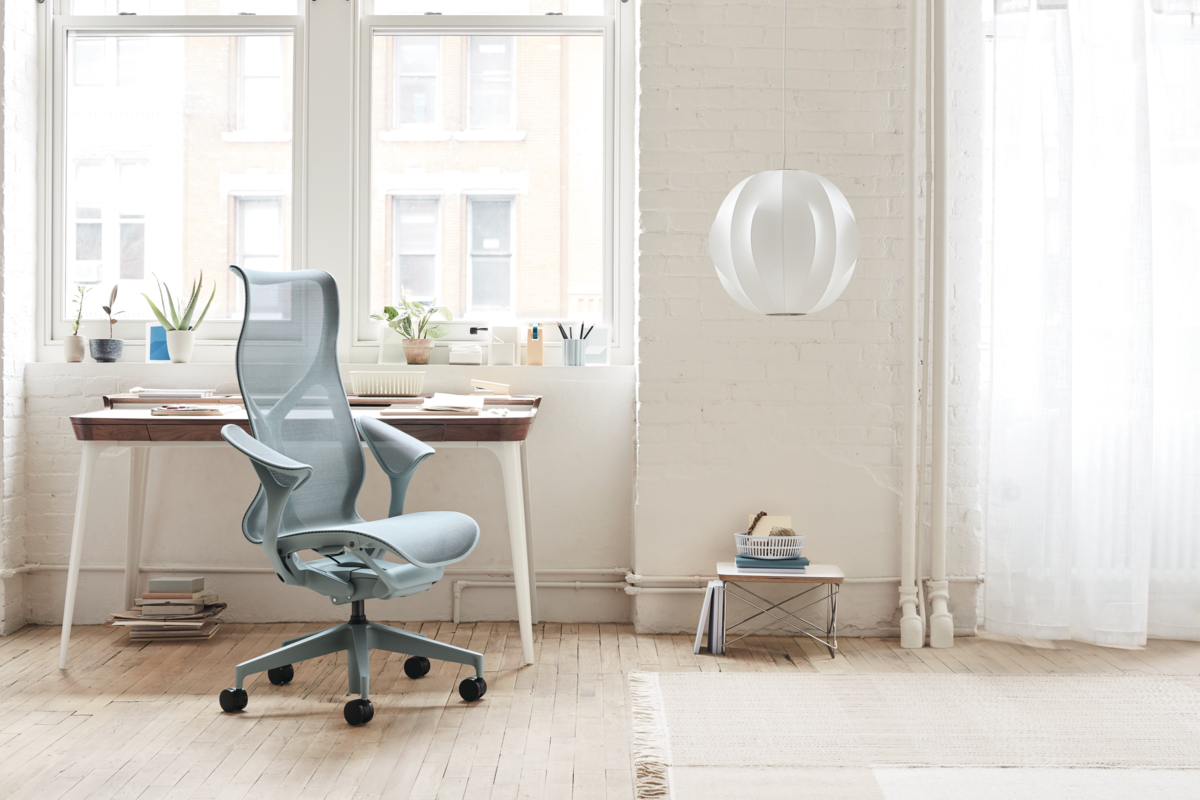 While movement is encouraged throughout the workday, an ergonomic office chair is important to support both your physical and mental well-being. The right office chair will help you maintain proper posture, avoiding strain and fatigue. A chair with an adjustable height allows for your feet to rest flat on the floor, while an adjustable backrest allows for the shape of your spine. And, don't forget the seat cushion—a supportive material like memory foam provides comfort while protecting your body as it remains in the sitting position for hours at a time.
Your Chair, Your Style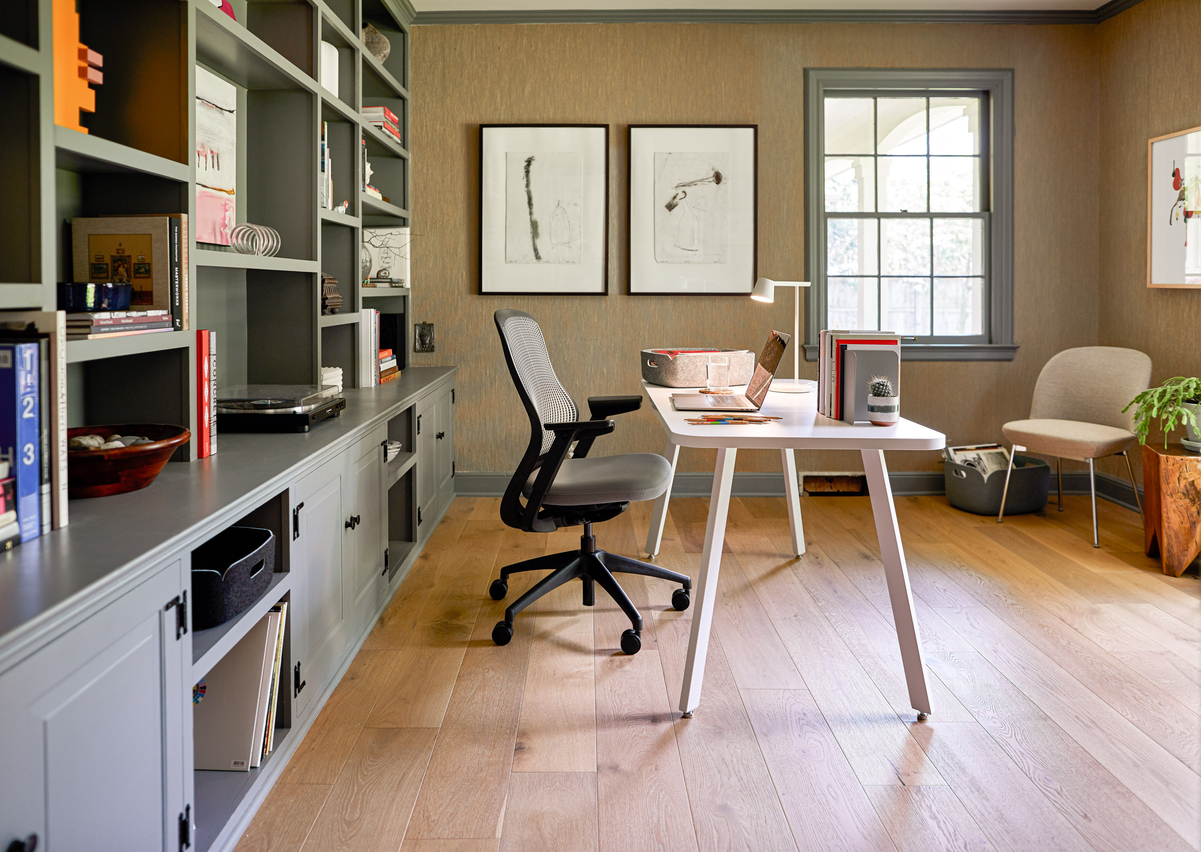 Style is more than your aesthetic preference alone. While selecting an office chair that's cohesive with your design themes is important, you should also think about your working style as well as your lifestyle at large. If you're a laser-focused worker who can tune out the world for hours, consider buying the best ergonomic adjustable chair you can afford. A more active worker who needs to jump up and down a lot, whether to attend to other household tasks or just to burn off a little extra energy, might prefer an armless chair. For those whose home office do double duty as a dining room table, look to a supportive (and coordinated) dining chair instead of a task chair.
Functional style choices also include swivel chairs vs. static seating, and whether to go for a wheeled base. These decisions boil down to your preference—and no answer is wrong. Still, you should consider your flooring when selecting your office chair because standard casters might not perform as well on carpet. Some office chairs have a selection of casters to choose from, like Herman Miller's Aeron Chair, depending on your flooring. Alternately, if you fall in love with an incompatible design, an area rug or hard floor mat can be just the fix you need.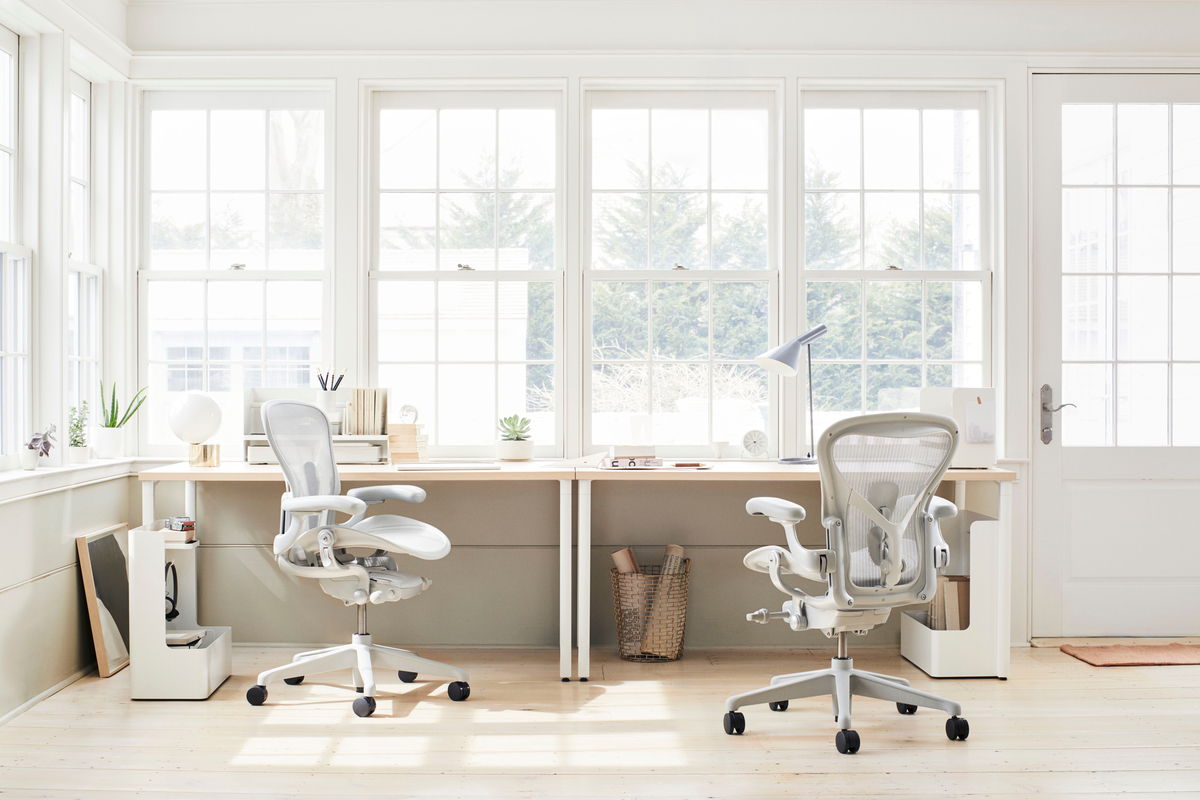 The style of the chair is important, of course—and especially when that chair is a prominent design element in your home office. Perhaps you prefer a hard seat to help you focus, or maybe a luxe upholstery is the texture that gets you in the mood to work. Your office chair material makeup is a subjective decision that should include how much or how little you want the chair to stand out in the space.
Tips + Tricks for Selecting Your Modern Office Chair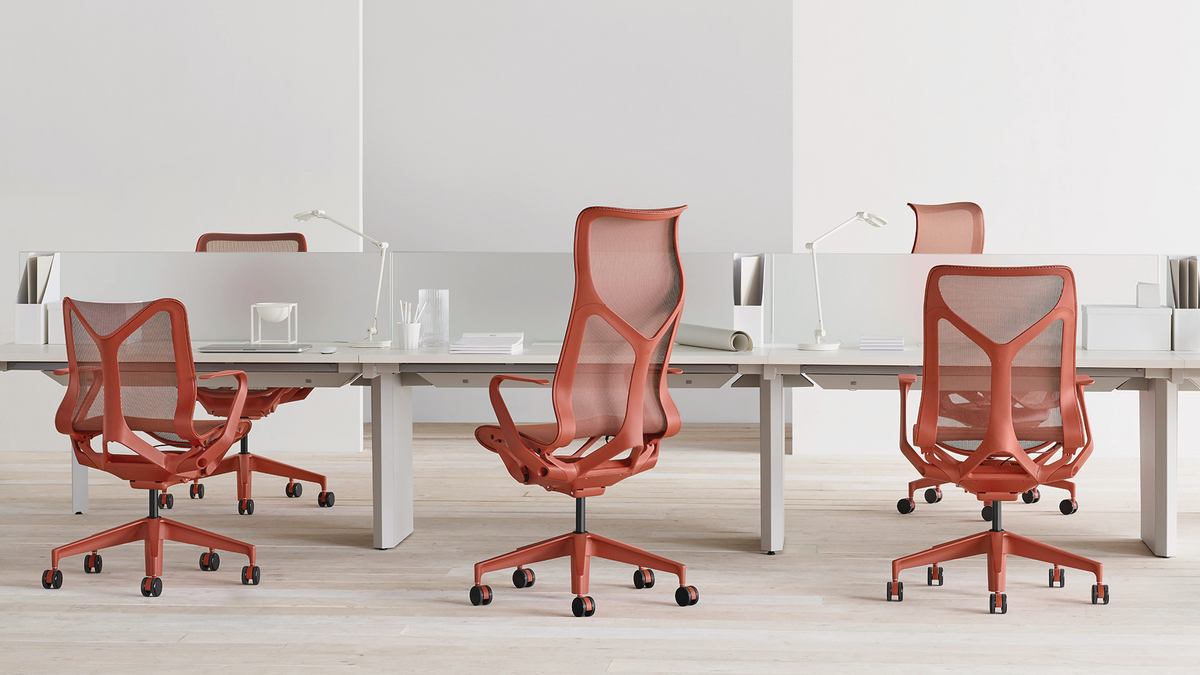 The height of your desk, countertop or table dictates the chair height you'll need for optimal performance. Office stools are great for higher and sit-stand desks, and still offer all the bells and whistles of a standard height office chair.
Your body size is an important factor in selecting your chair, too. Smaller and larger bodies alike will be more comfortable in a proportional seat. Most office chairs have weight guidelines, and all have measurements so you can gauge for yourself whether you'll get the right fit.
When you've decided on the style of your office chair, you might find that task chairs have an overwhelming amount of adjustability options—but each option allows you to build your chair to your own personal comfort:
Headrest – For the sit-up-straight worker who needs a bit of neck support.
Breathable fabrics – Most task chairs have some measure of breathability built in to help you work cooler.
Lumbar support – Whether built into the design or an adjustable feature, this low-back area is key for good posture and minimizing back strain.
Arms – If you choose arms, adjustable height versions are more flexible.
Seat height – This depends on your desk height and your physical height. Your preferences may change throughout the day.
Tilt – Leaning back and/or forward in your office chair can help you focus and minimize fatigue; tilt limiters and tension control set how far you can go.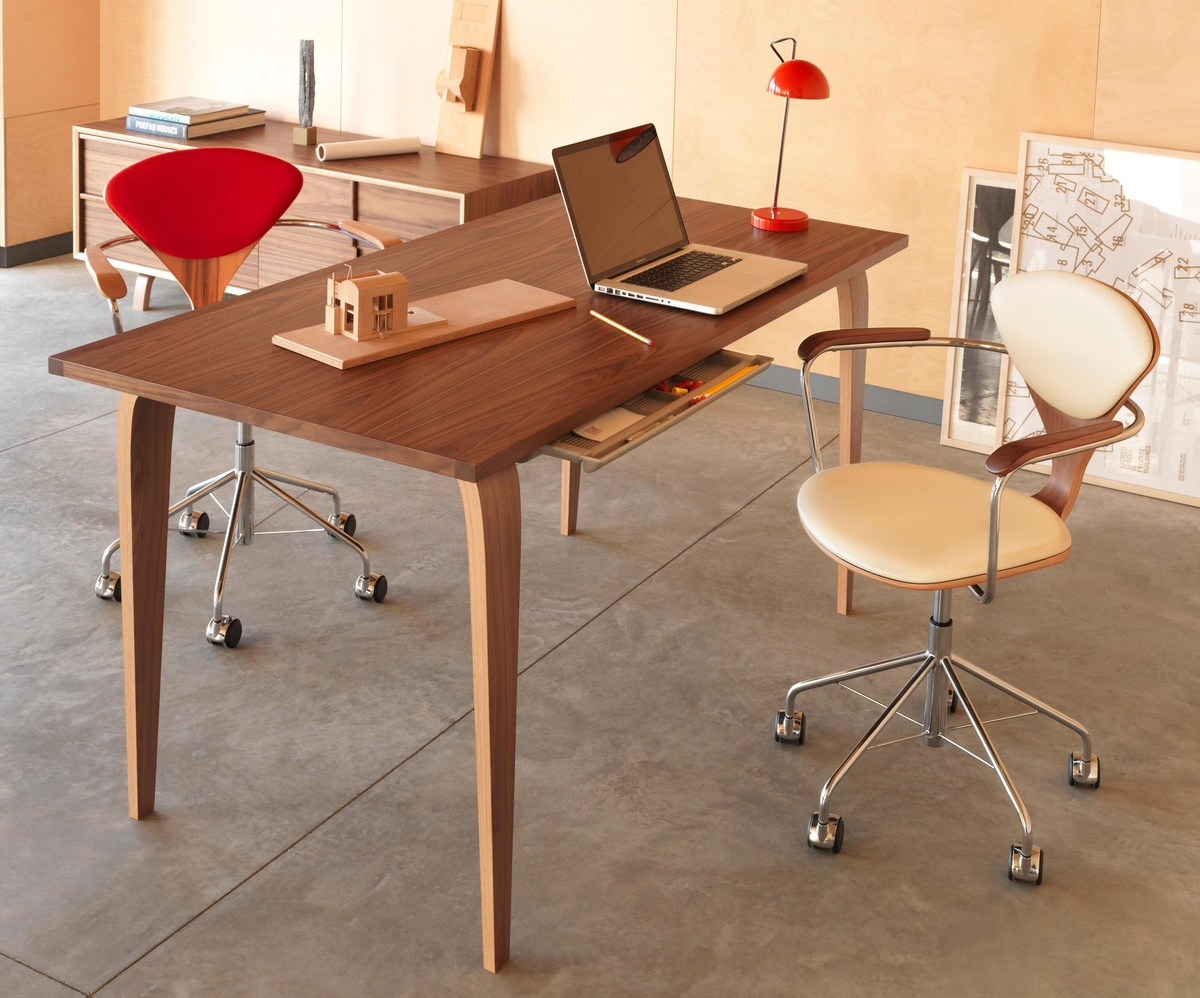 The right office chair will have your feet flat on the floor, knees bent comfortably and slightly below your hips, and your elbows close to your sides, at a 90-degree angle parallel with your keyboard. Ensure your chair's arm height isn't so high that your shoulders are tense, and not too low to encourage slouching. For proper back support, the back of your chair should reach about mid-back or higher. And, when using a computer, you should be positioned to look at the center of the screen without straining your neck.
From upholstered molded fiberglass to aluminum, leather and beyond, the many designs and features of modern office chairs allow you to work productively, comfortably and in style.