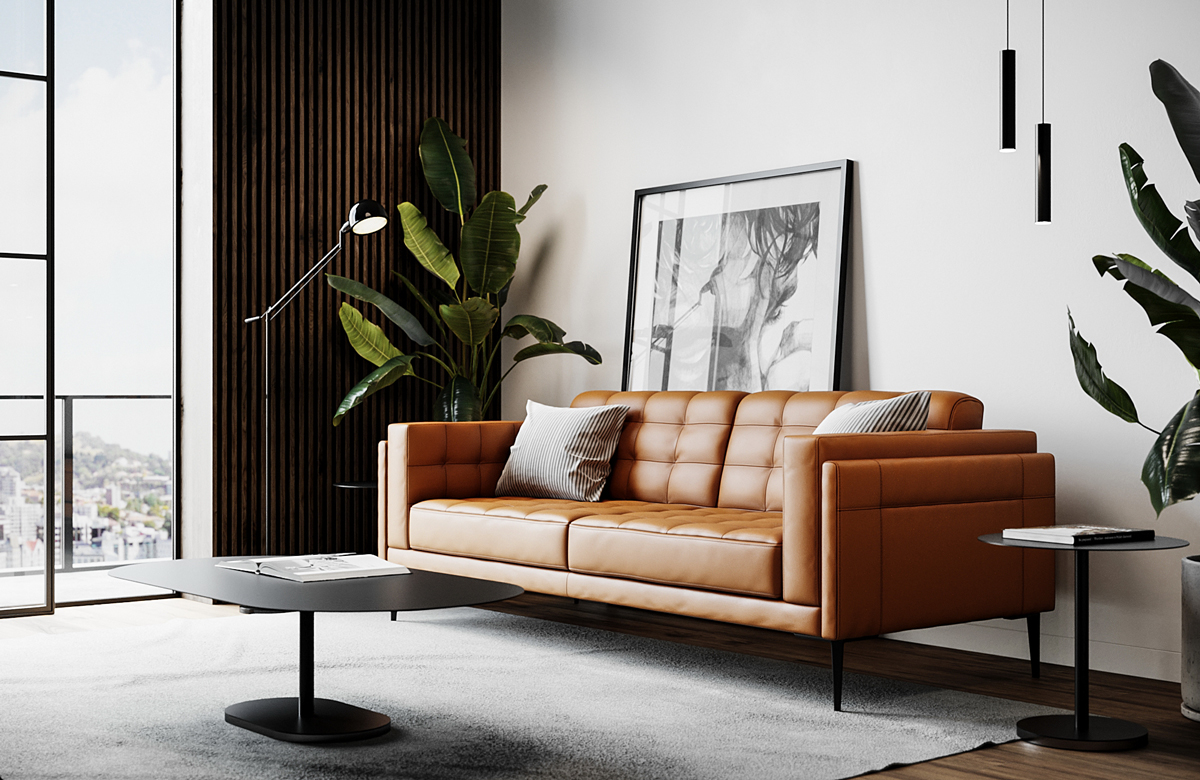 When it comes to furnishing a home, sofas are some of the largest furniture purchases (both size-wise and price-wise), so it's important to find the right fit. This guide walks through the different sizes and options of couches and sofas to better understand what works best for each space.
Settee/Loveseat Sofa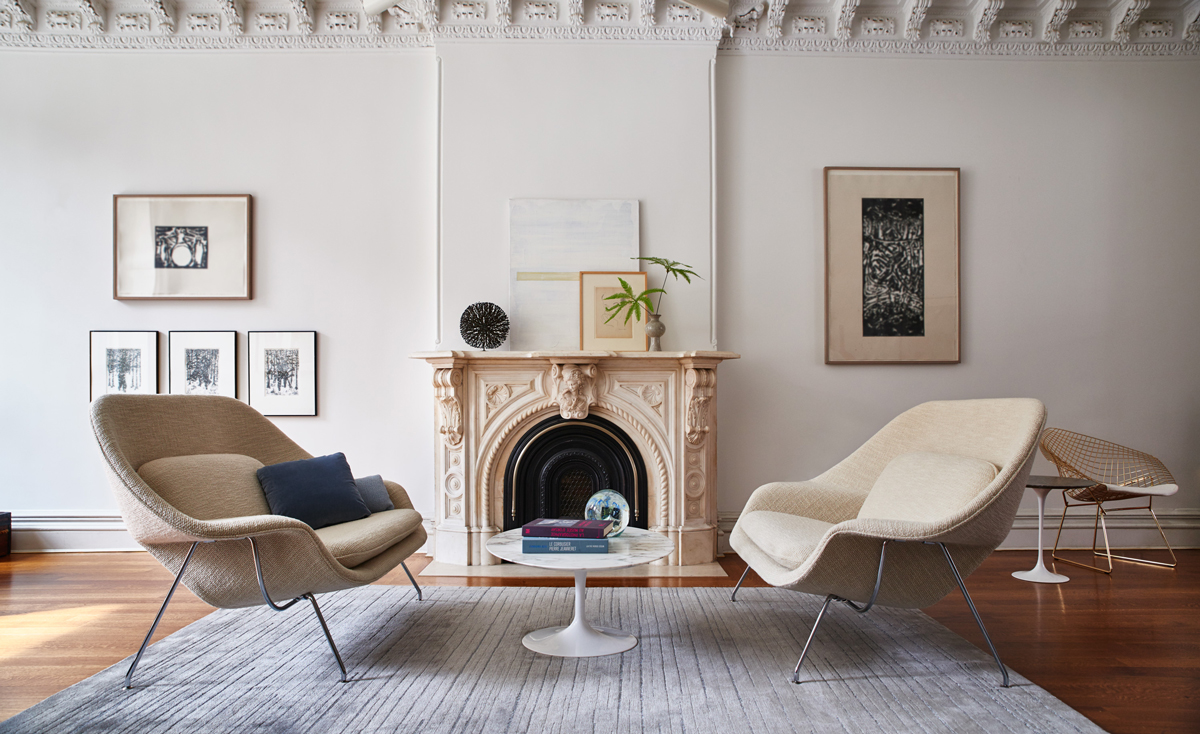 Average Dimensions: 52-72 inches long x 30-40 inches wide x 30-40 inches tall
The loveseat is typically seen in small formal seating areas, but it's also a way to sneak some comfortable seating into smaller spaces. A loveseat's dimensions will vary from 52 inches to 72 inches long and can easily accommodate two people. The seat cushion is usually either one single cushion for a cleaner line or two separate seat cushions. Stylistically, the loveseat can range from traditional to modern contemporary, which allows for versatility.
Standard Sofa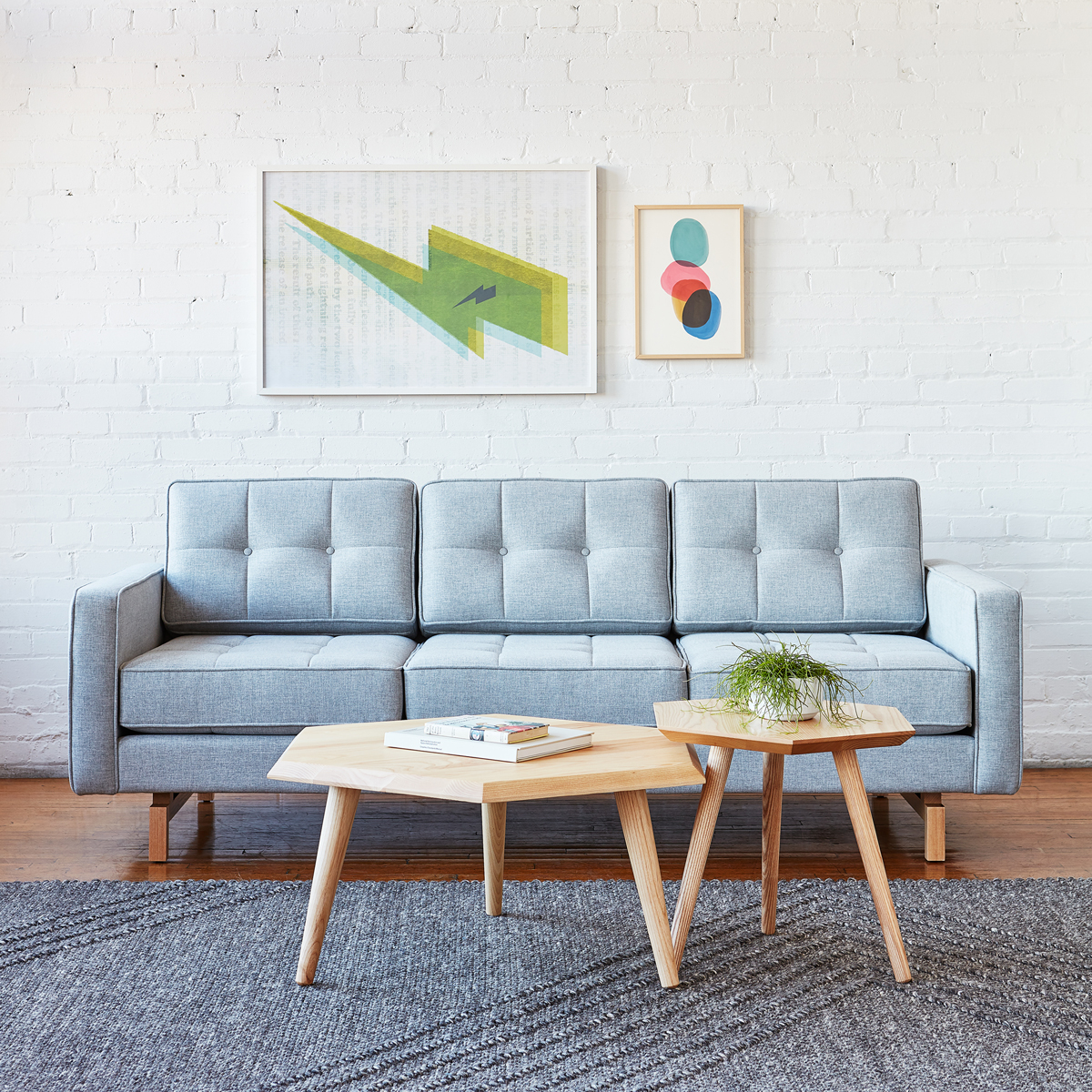 Average Dimensions: 70-84 inches long x 30-40 inches wide x 30-40 inches tall
Ideal for small-to-medium spaces, a standard sofa is easy to maneuver and works in a variety of setups, whether it is up against a wall, at an angle or floated in the middle of a room. Usually, a standard sofa will average about 86 inches in length and have three seat cushions. For a coffee table in front of the sofa, make sure to allow 12 to 18 inches in between for legroom.
Sectional Sofas
Average Dimensions: Varies depending on setup.
Proportion counts when selecting a sectional—which will require some forethought to plan out and measure the space it is going into. Unlike the standard sofa, sectionals are composed of multiple pieces that can be arranged in numerous positions and have no standard size, as this type of sofa allows for flexibility to fit a larger space.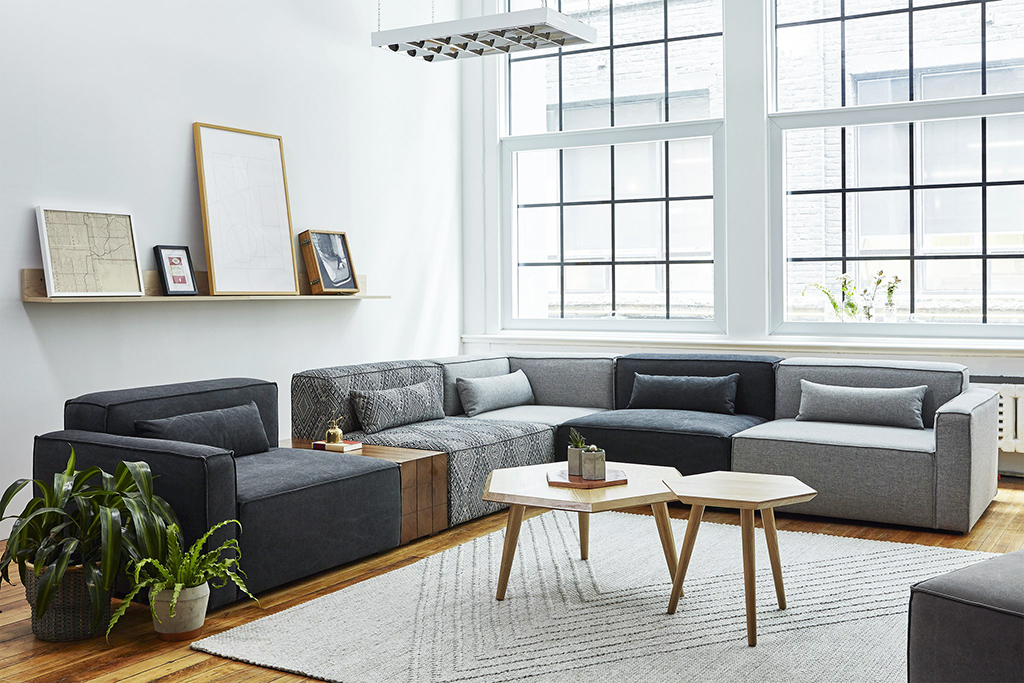 The usual layout for sectionals is an L shape, in either a left-arm facing or right-arm facing configuration. U-shaped sectionals are ideal for very large spaces where lots of seating is needed. The importance of taking measurements of both the room and the furniture in question cannot be overstated. Make sure to leave two or more feet of open space around the sectional (unless it is placed against the wall) to maintain comfortable walkways.
Sectionals work better as room-dividers than sofas. The right-angled chaise (whether on the left or right) helps define the shape of the room, mimicking the opposing wall in such a way to have the area feel self-contained and defined.
Certain sectionals can be disassembled into multiple pieces of standalone seating (lounge or secondary chair). Some sofas can do this as well, but at a much smaller scale.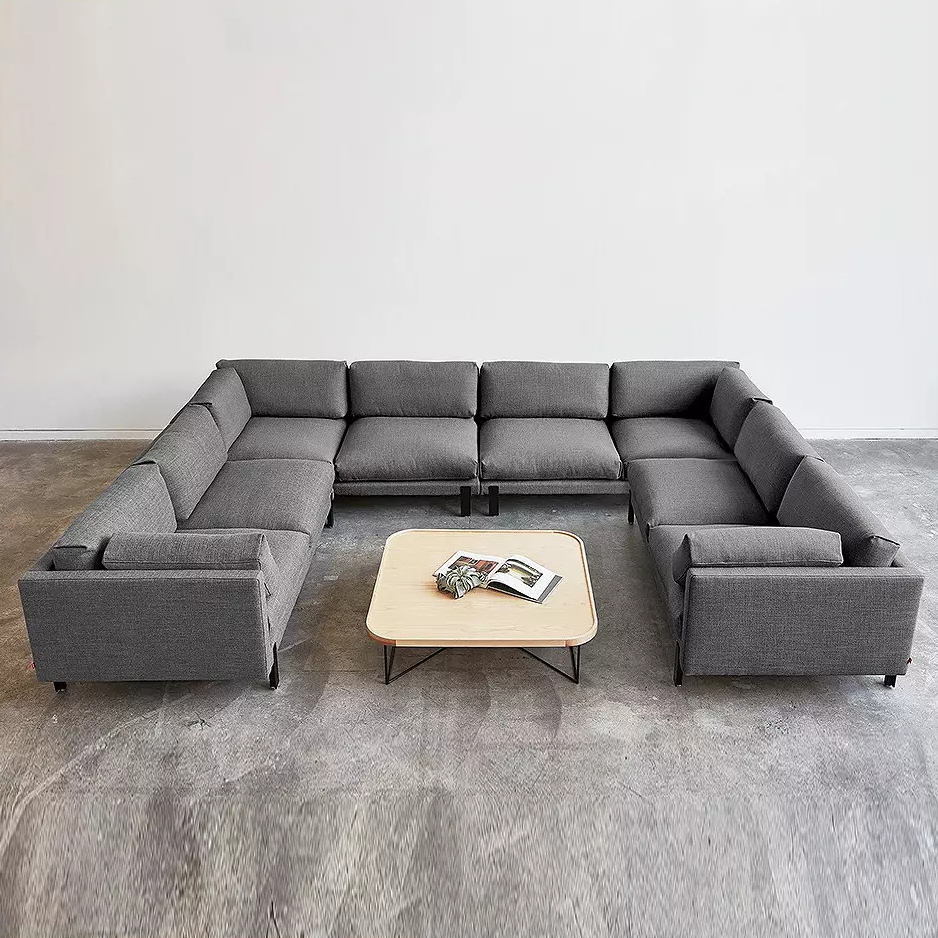 U-shaped sectionals offer a lot of seating and are great sofas for larger families and gatherings. These sectionals typically have a center sofa with two equal chaises on either side.
Convertible Sleeper Sofa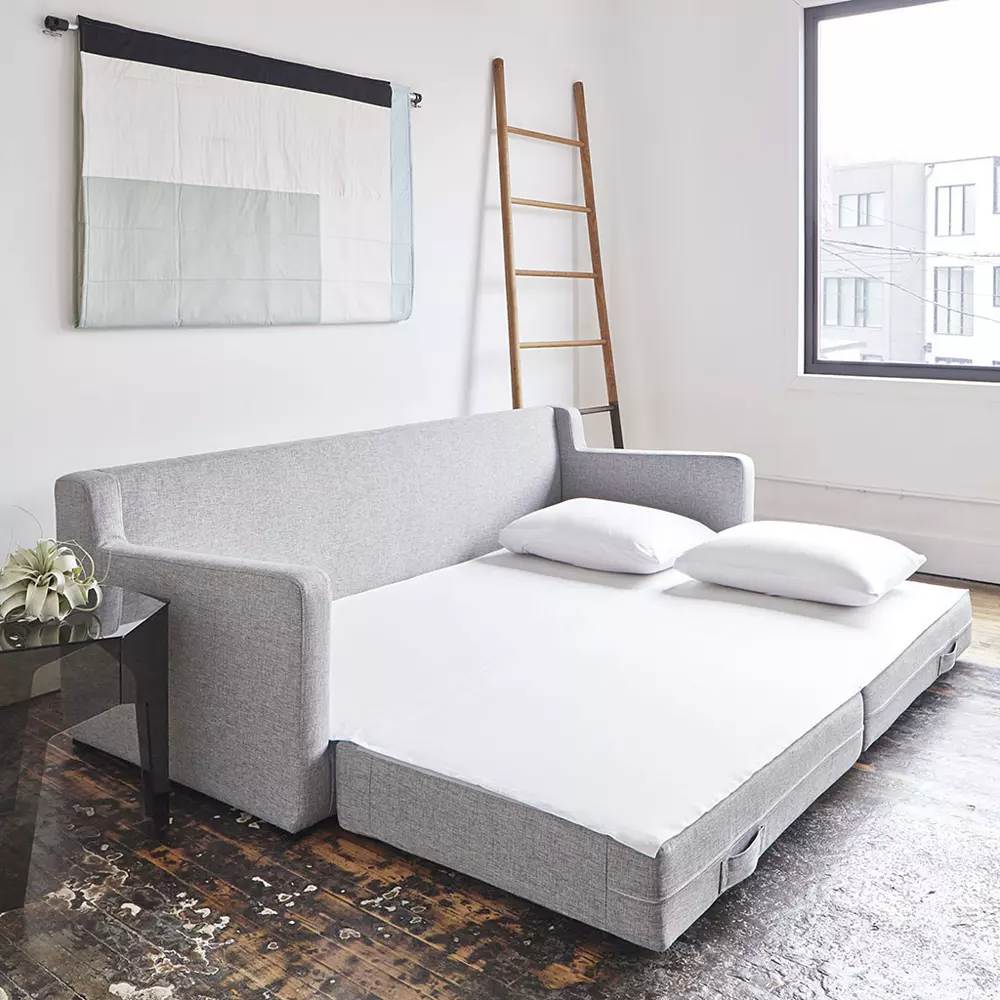 Average Dimensions (Sofa): 70-84 inches long x 30-40 inches wide x 30-40 inches tall
By day, the convertible sleeper sofa is a place to gather with friends and family, and by night it transforms into a full- or queen-sized bed that has been neatly nestled up beneath the cushions of the sofa. Just remember to allow for enough space to extend the hidden bed when needed.
Daybed Sofa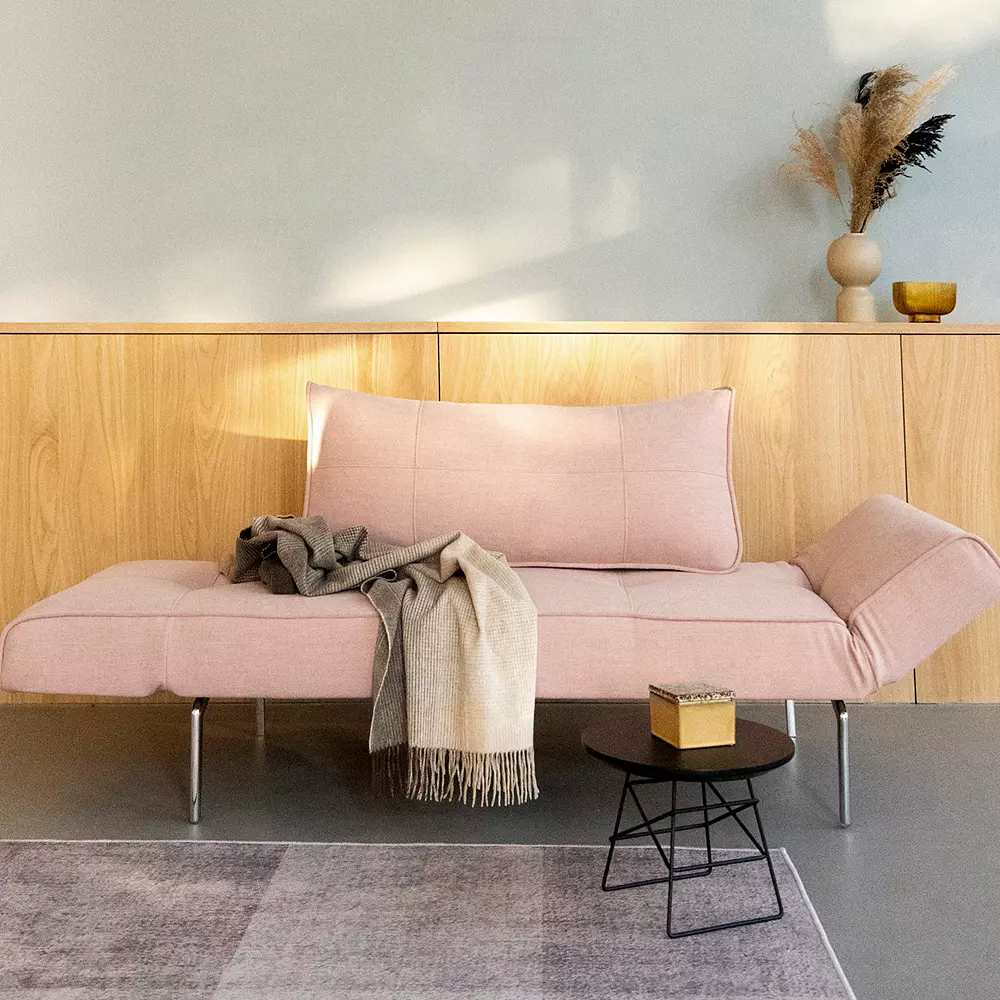 Average Dimensions: 70-80 inches long x 35-45 inches wide x 30-40 inches tall
A daybed is the perfect combination for smaller spaces where you need seating, but still want to accommodate an overnight guest now and then. Unlike the convertible sleeper, where the bed is tucked inside the sofa, this option allows for an easier transition from couch to bed. Apartment dwellers and multi-use guest rooms can make the most of the daybed-style sofa.
And so, before you run out to buy the perfect sofa or place an order for that lavish sectional, consider the flexibility and functionality of the piece as it relates to your living space.