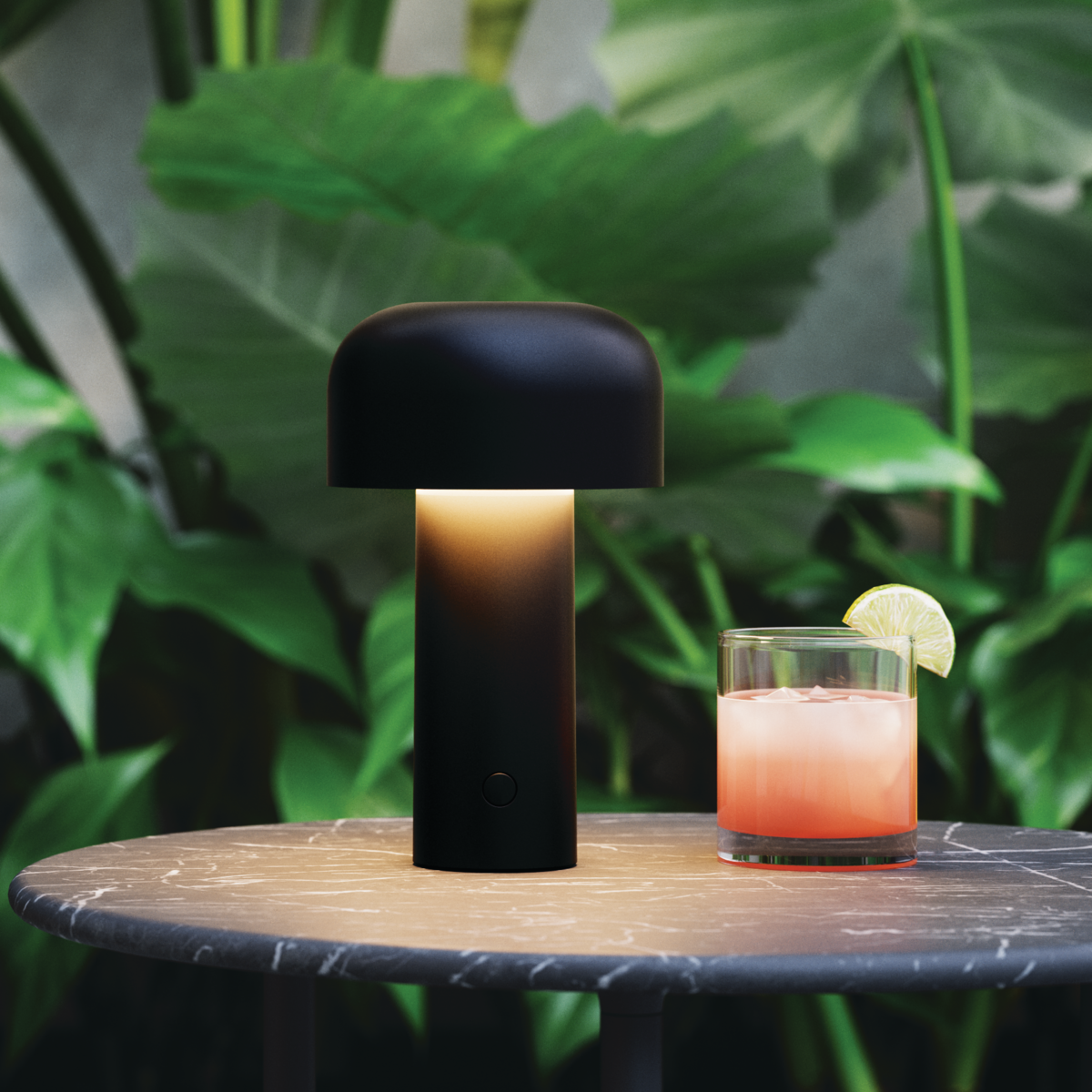 Thanks to advancements in technology, our lives have become more mobile than ever before–and cordless modern outdoor light fixtures have become a necessity. From cell phones to fitness trackers, you can pretty much take your life with you wherever you go. And to light the way, we've rounded up the best cordless outdoor lights for everything from table-top lamps to floor lamps to hammock-side light.
Cordless Freedom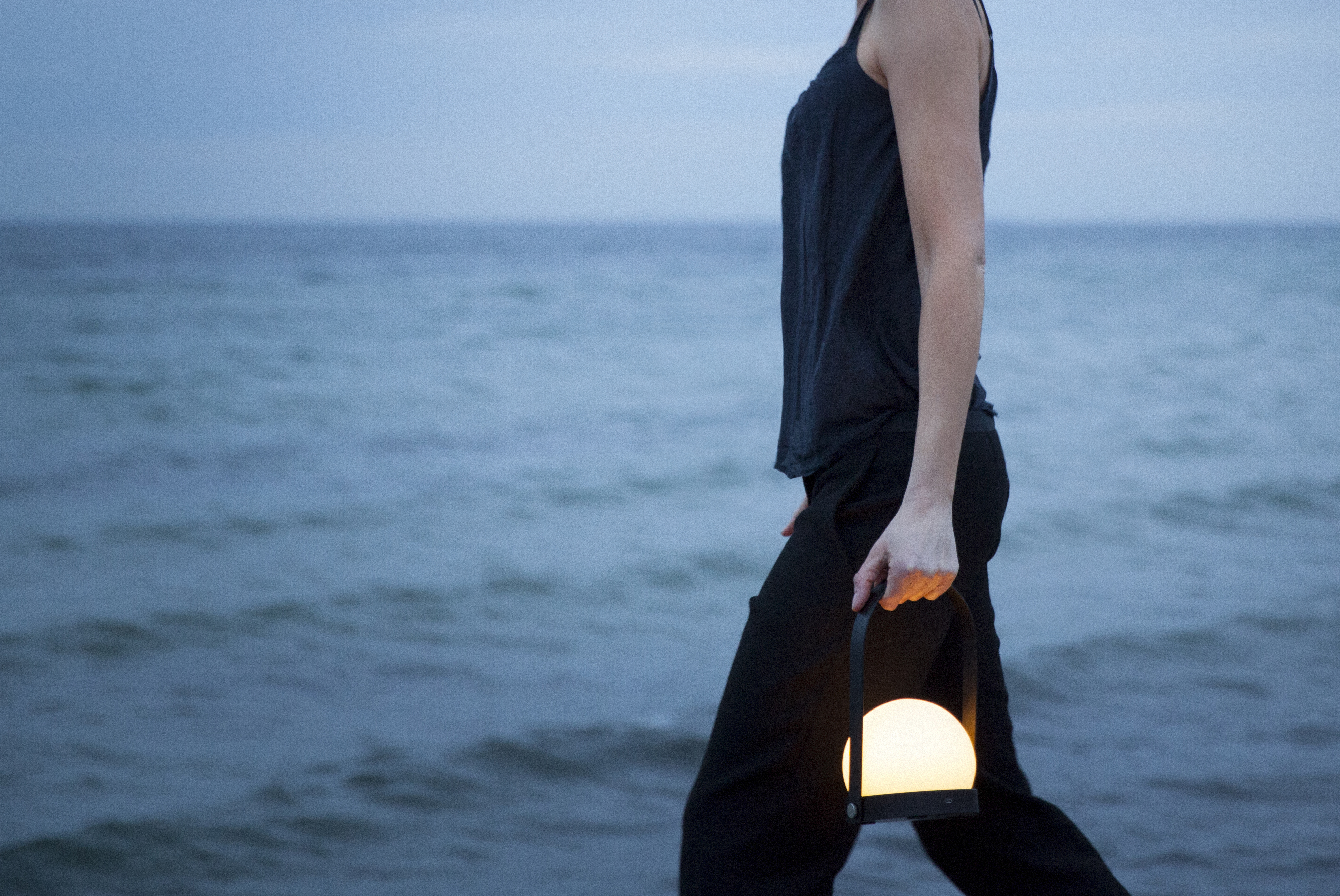 Being able to live your life on-the-go is a huge advantage and something many of us strive for. Thanks to the internet and a laptop you can work pretty much anywhere in the world. In order to do that though, you still need some good lighting once the sun starts to set. This is where portable lanterns take the stage. Today, these cordless lights use rechargeable batteries that offer longer life and warm continuous light. Whether you're working or just reading the latest bestseller, portable lanterns make sure your day ends when you're ready and not at Mother Nature's whim.
Convenience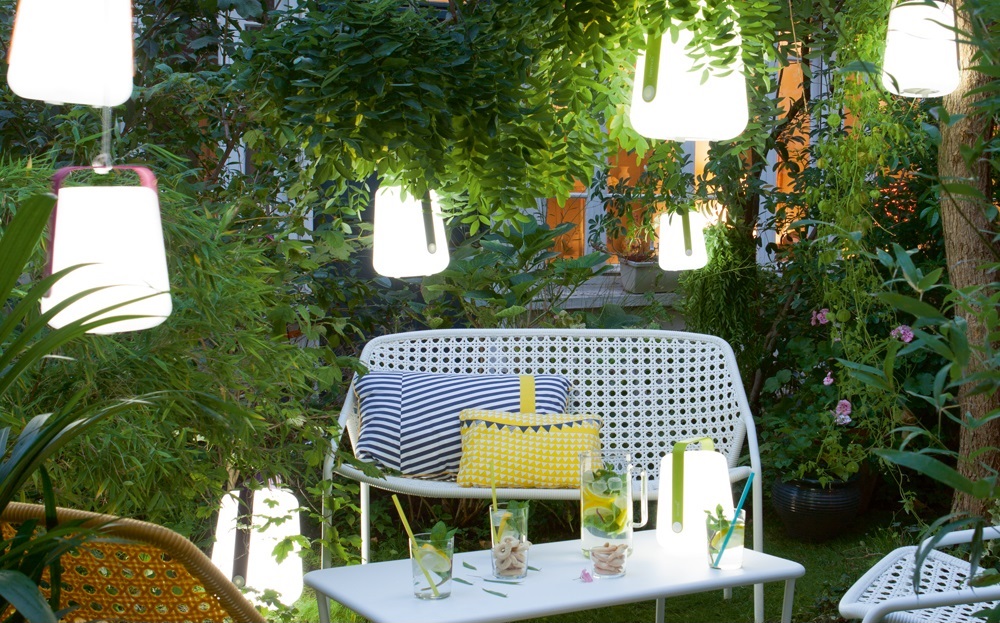 Thanks to lightweight and rechargeable batteries, indoor/outdoor lanterns are easy and convenient to take with you. Lights that offer an incorporated handle not only make it easy to carry the light, it also means that, if you're creative enough with your location, you can find places to hang it for maximum illumination. This makes socializing much easier as well. By hanging the light up, everyone can reap the benefits of the portable light, and you can light up a larger space.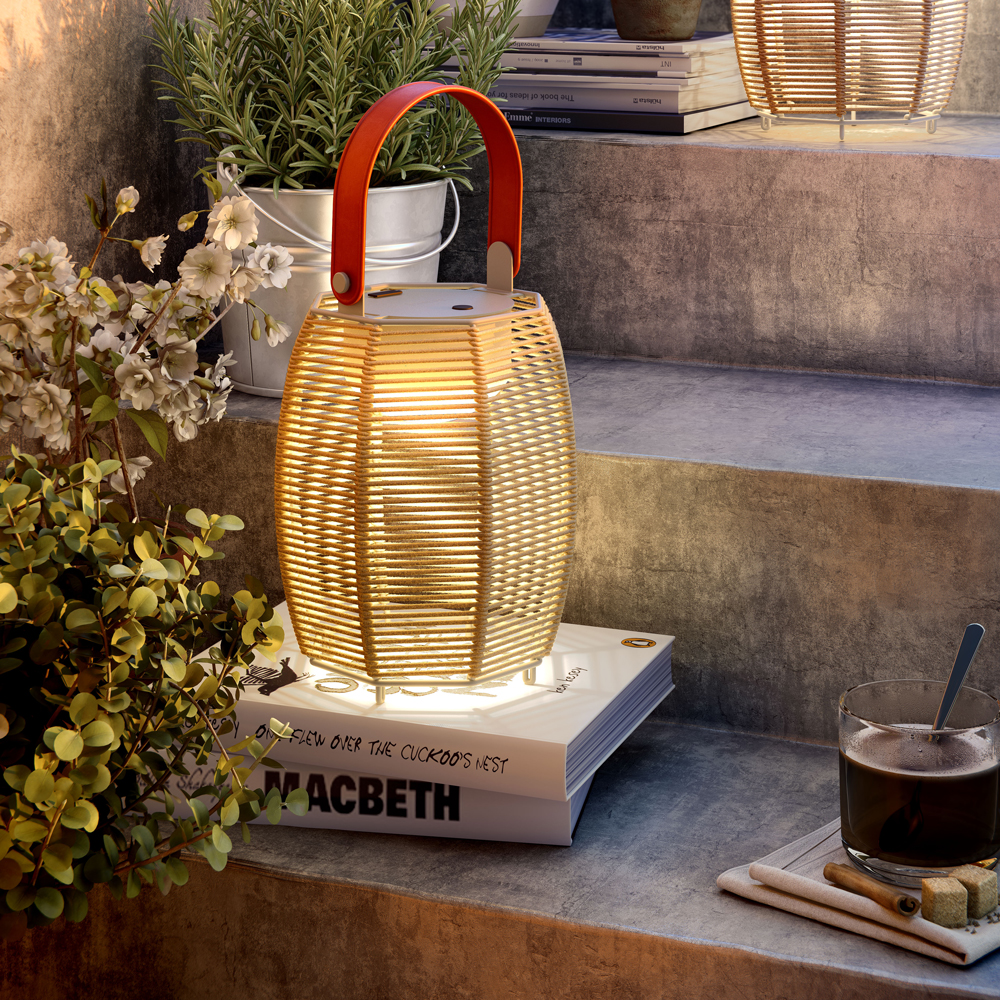 Just because the lights are easily transportable doesn't mean you have to leave home to reap the benefits. Take these lanterns out to the backyard, onto the deck, by the pool or the patio. They can be used for accent lighting, table lighting, or to fill in darker spots where your wired outdoor lighting doesn't quite reach.
Fun Features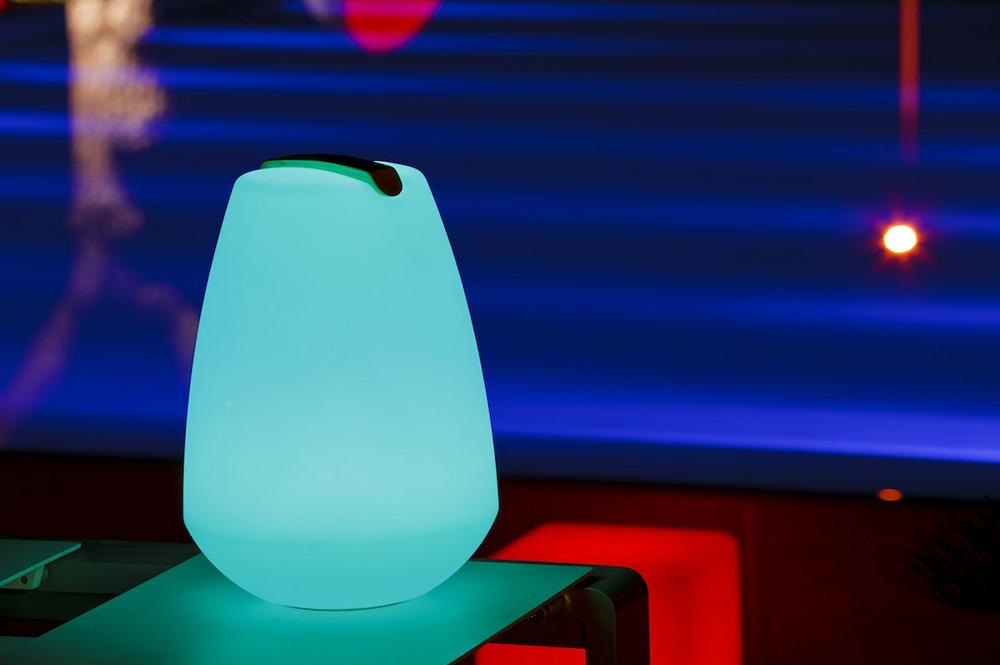 Another way today's portable lamps one-up the old-fashioned camping lantern are through fun and unexpected features. First is through quality of light. LED technology has transformed the lighting world thanks to its flexibility and adaptability. LEDs can be used in configurations not possible before now, are energy-efficient and they can change colors.
One of the most popular features of LED lighting is the ability to select from a broad spectrum of colors and to even set it to cycle through a spectrum or specific set of colors. Many portable lanterns are taking advantage of this technology to add a fun and hip vibe no matter where you take it. Set the mood for a romantic evening with the dimming capability or create your own outdoor nightclub with the range of light changing colors available.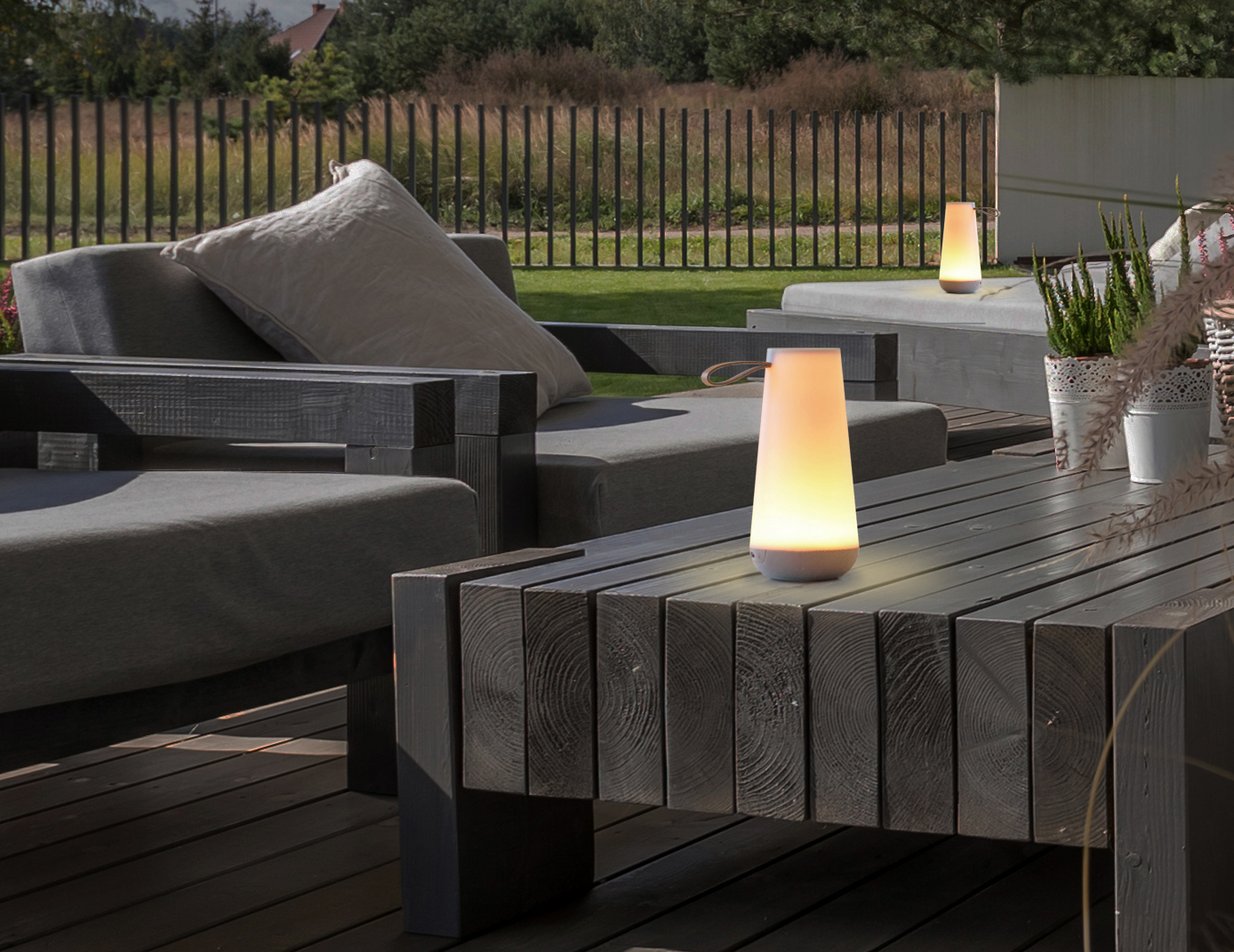 To make these portable lights even more desirable, many now offer WiFi and Bluetooth capabilities. These technologies allow the lamps to include things like a speaker. So, you can enjoy your music wherever you are without the need to carry an additional item. The combination of light and sound really get the party going anytime, anywhere.
Style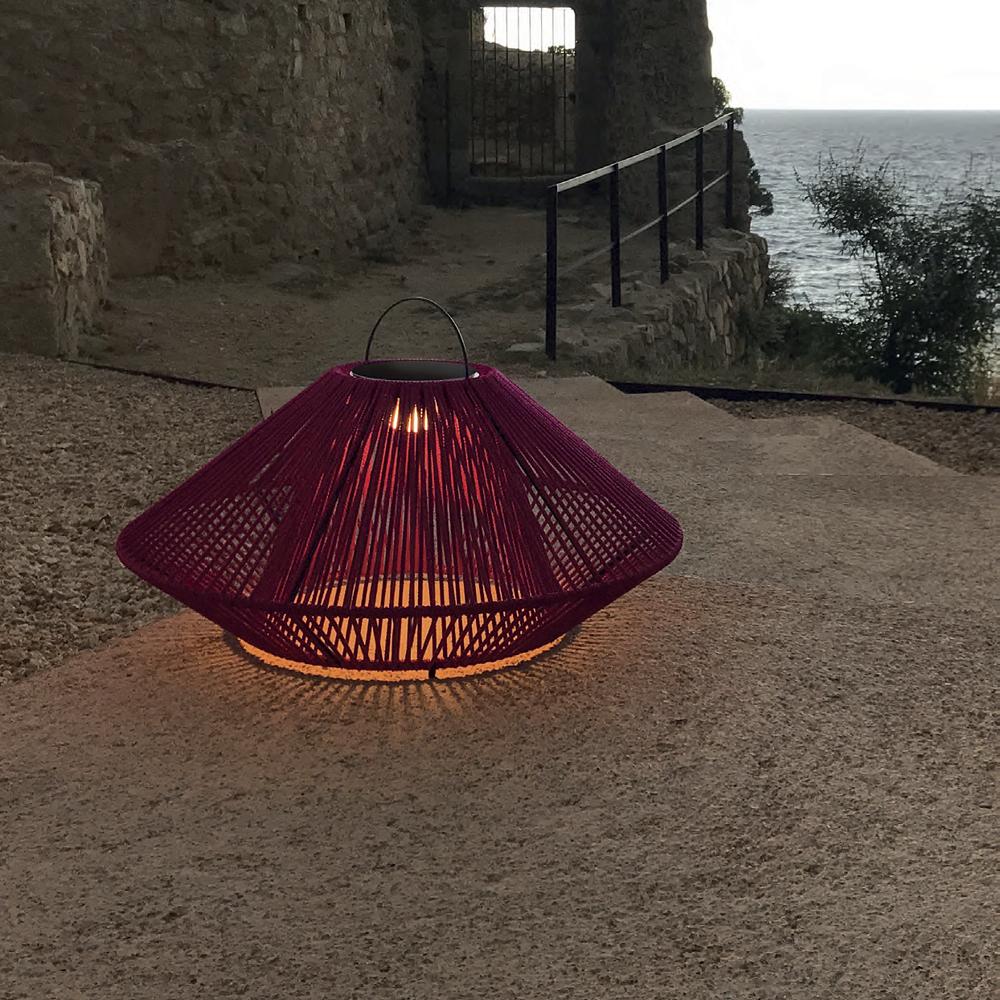 From sleek to funky, portable lamps come in all shapes and sizes. Sometimes the integrated handles are a prominent part of the design. At other times, they are barely noticeable until they are needed. Whichever your preference, they all offer high style and are available in indoor/outdoor safe models. When it comes to materials, portable lights offer a wide range of options that range from a natural woven look to molded plastics that fool the eye. All are designed to tackle the elements for long-lasting, beautiful design.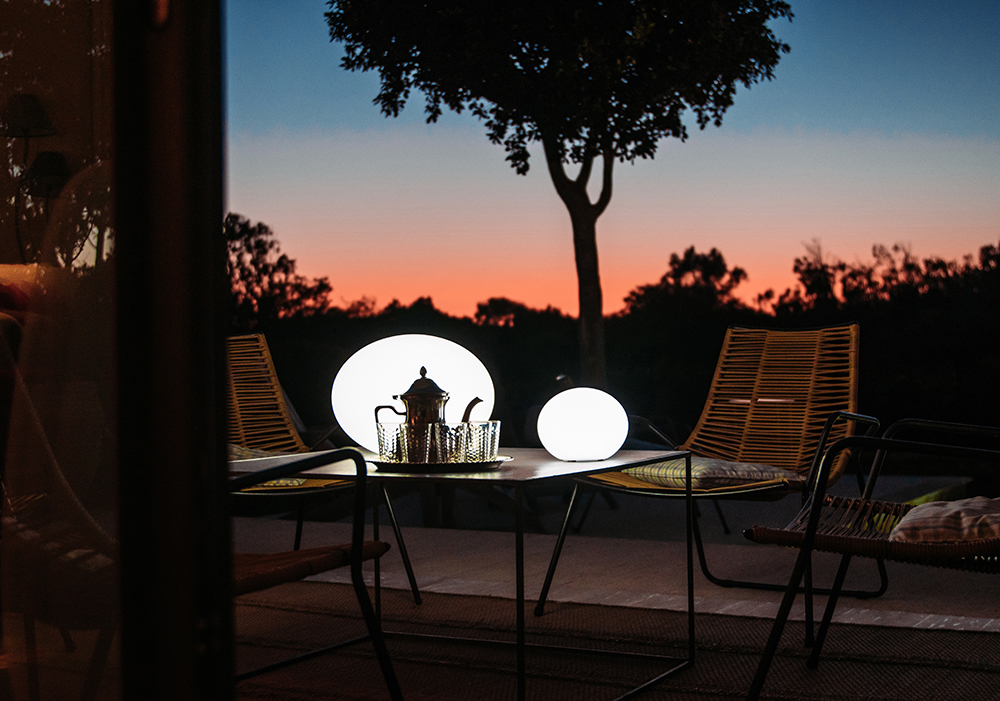 Small But Mighty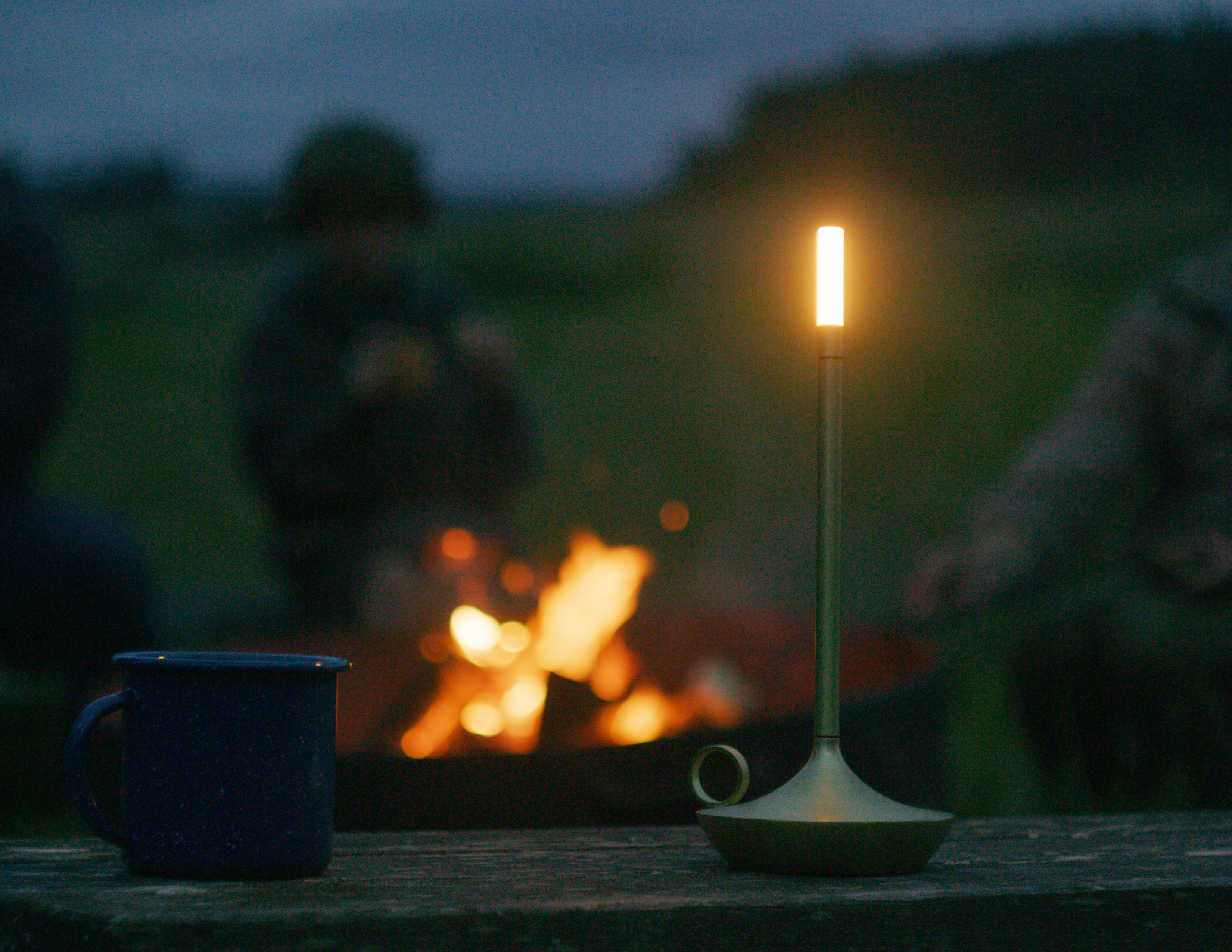 Petite and pleasingly shaped, a small portable is the perfect addition to an outdoor dining table. As an added bonus, you can recreate the feeling of candlelight without any fire danger or worrying about wind snuffing out the flame.
From small and simple to large and grand, today's outdoor lights offers designs everyone can love. Finding the right outdoor light for your backyard, patio or deck allows you to extend the enjoyment of your outdoor space from spring through fall and well into the night.