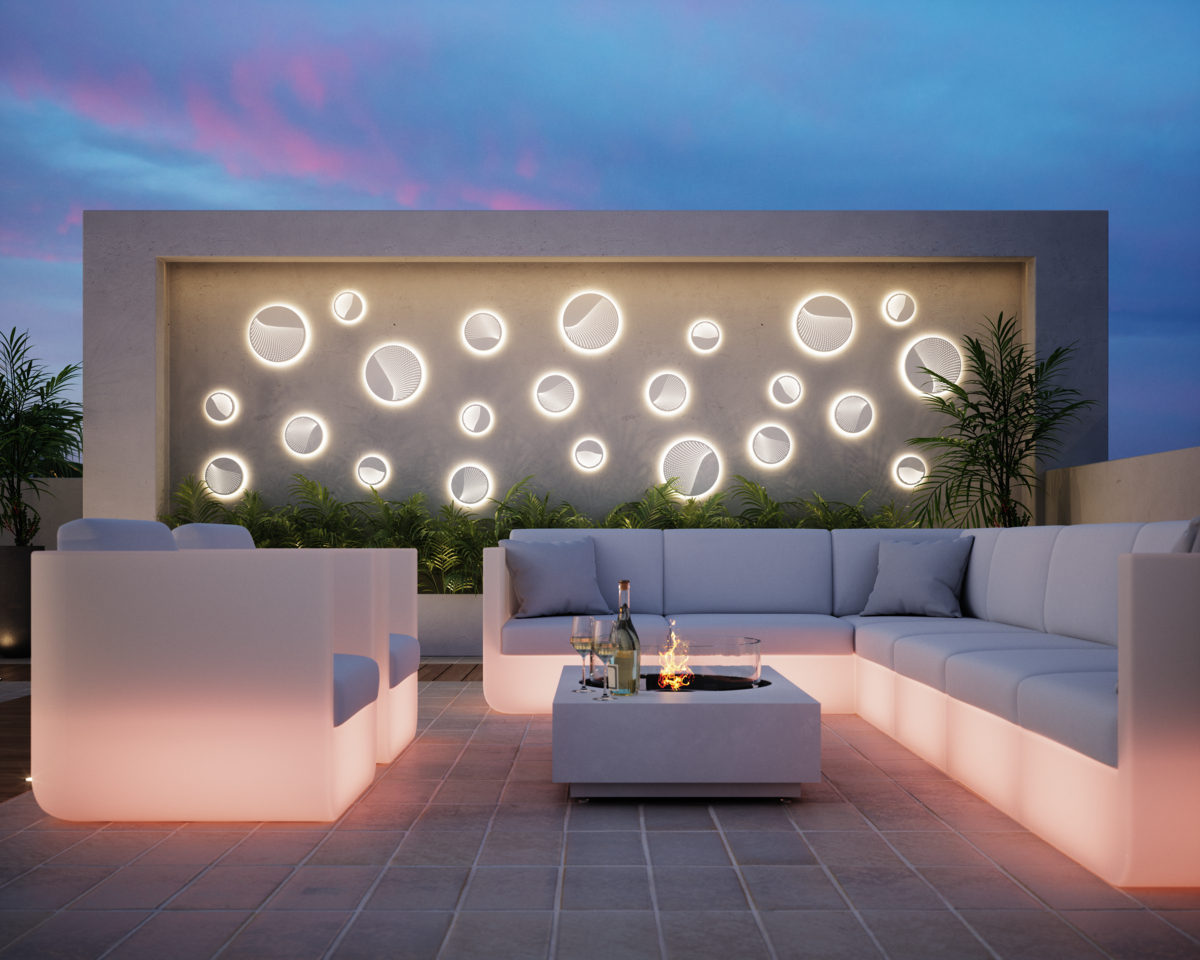 In urban areas, a rooftop space offers a welcome reprieve to the hustle of city life. Offering glimmering skyscraper and sunset views, a quaint rooftop café or a spacious and sprawling rooftop bar and lounge can transform a seemingly simple, but unused space into an oasis for gathering and entertaining. Read on for the modern outdoor furniture design staples that can infuse these concrete spaces with ambiance and comfort.
Flexible + Functional: Sectional Seating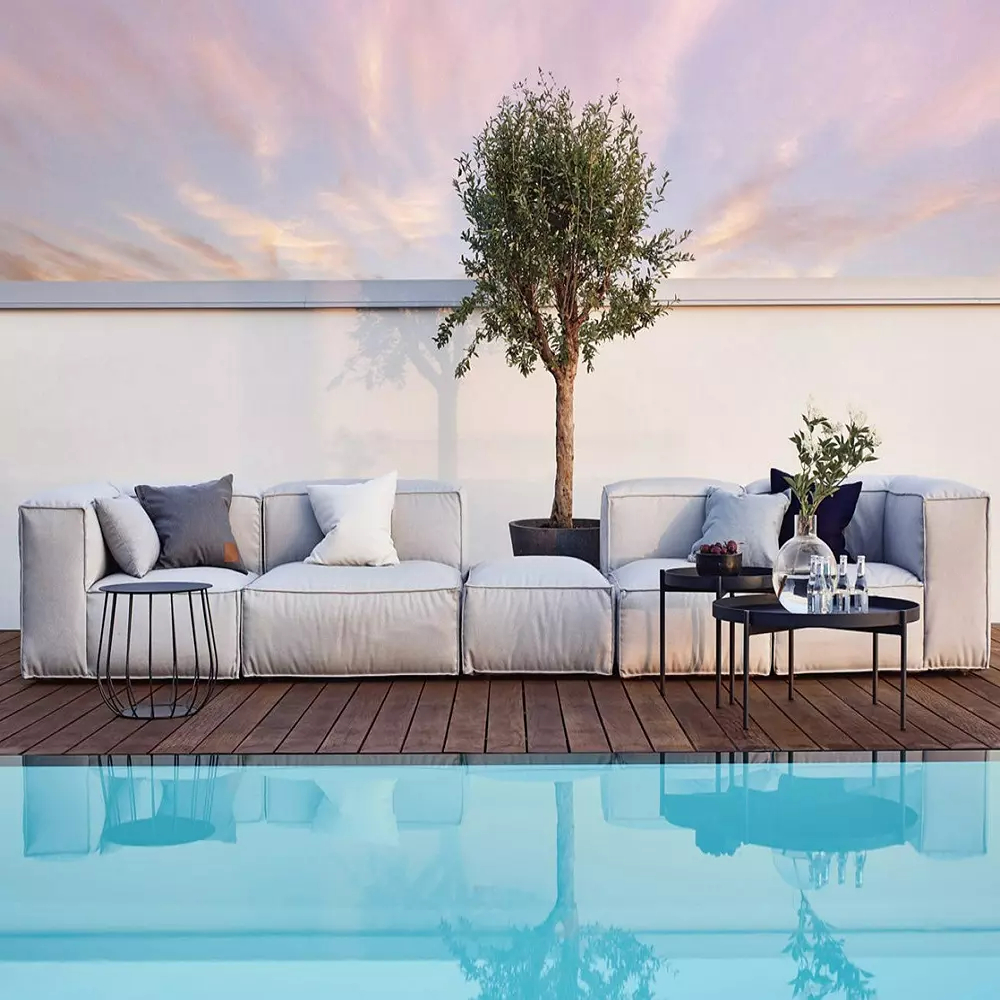 A comfortable place to gather and relax is key for hospitality spaces indoors and out. Providing more seating than a traditional sofa and lounge chair combination, sectionals are an attractive small space-solution while taking up the same footprint as more traditional seating layouts. Whether oversized or compact, weather-resistant materials and cushions should be at the top of the design checklist—like rot-resistant mahogany and eucalyptus, sustainably sourced teak or powder-coated aluminum and steel—to keep these rooftop furniture pieces in prime condition no matter the season.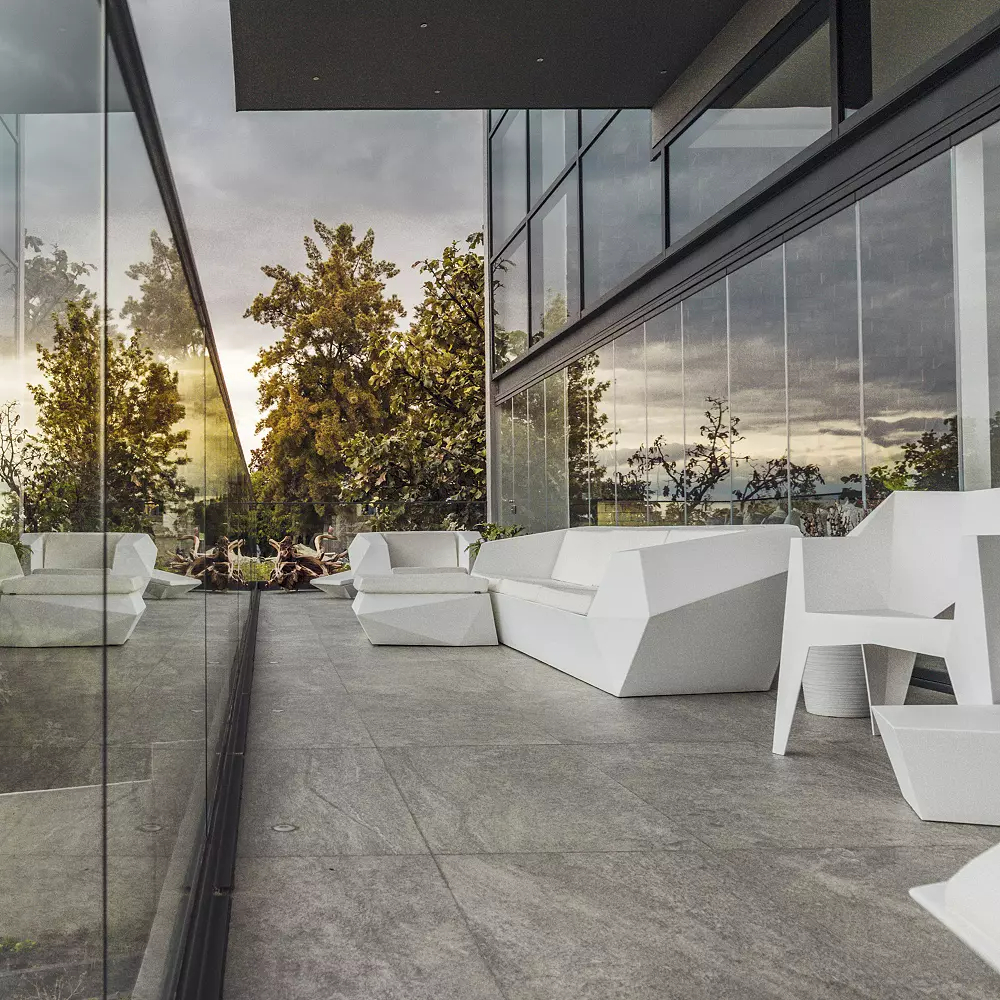 A Side Chair, A Side Chair There: Supplemental Seating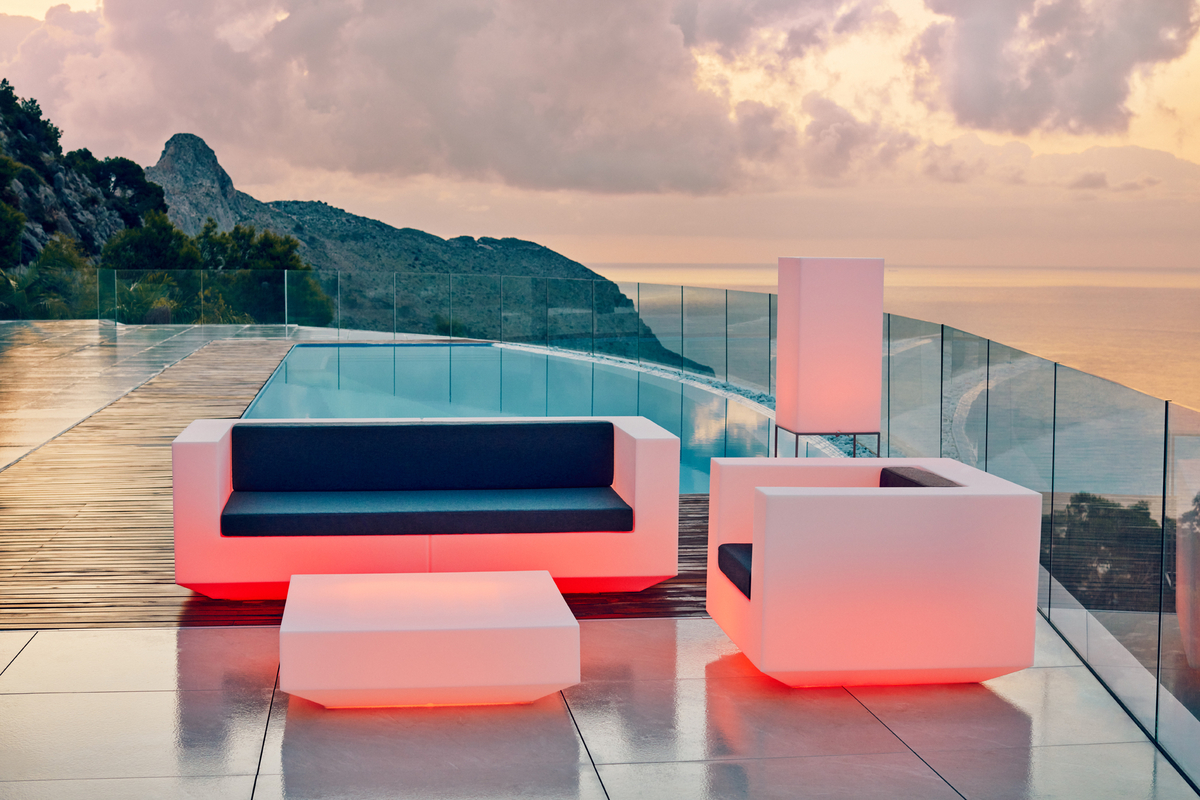 Side and lounge chairs are another important part to building a rooftop space with staying power. Easily moveable for events and group seating, side and lounge chairs also take advantage of smaller, quirkier-sized areas that might otherwise go unused. For cushioned lounge chairs, stool and bar stools, look towards outdoor-friendly upholstery options like Batyline, made of mesh sling fabric with polyester yarn; Dralon, a dry-spun acrylic fiber fabric; Sunbrella, a solution-dyed 100% acrylic fabric; Texsilk, a solution-dyed 100% olefin fabric, and vinyl or faux leather. To fully resist the elements, the furniture's fill should also be resistant. While given different names based on the manufacturer, most weather-resistant fill is referred to as QuickDryFoam, which will do exactly what you think it will.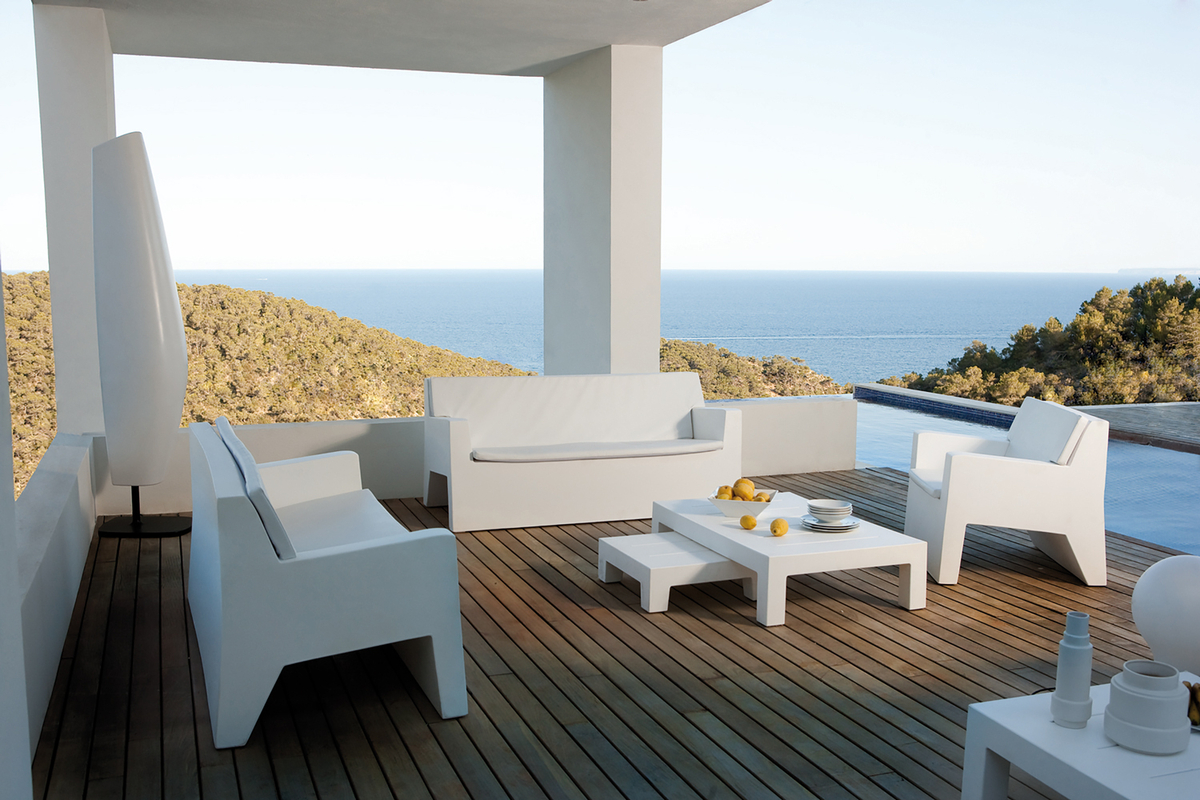 More than an Accessory: Outdoor Fireplaces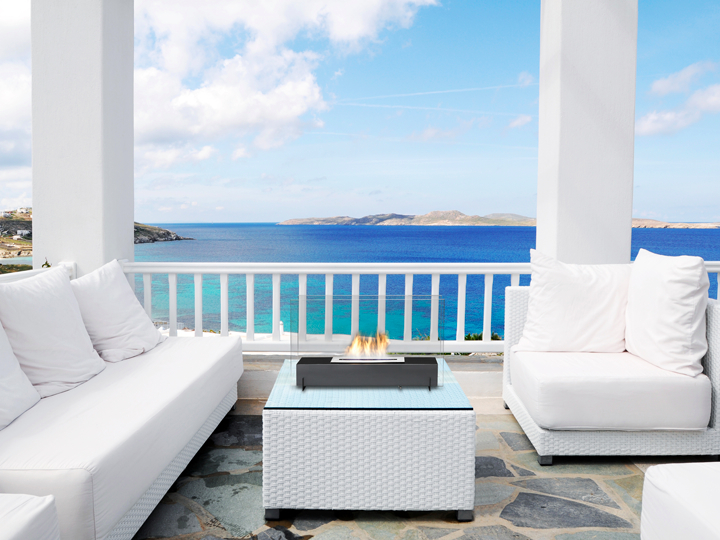 Multi-functional in nature, an outdoor fireplace adds memorable ambiance to rooftop spaces while also providing a natural gathering place, an extra surface for drinks and—especially important as temperatures begin to change, or the sun simply sets—warmth. From concrete to glass, a statement fireplace can also be eco-conscious in design when fueled by clean liquid bio-ethanol which ensures smokeless, soot and toxic-free use.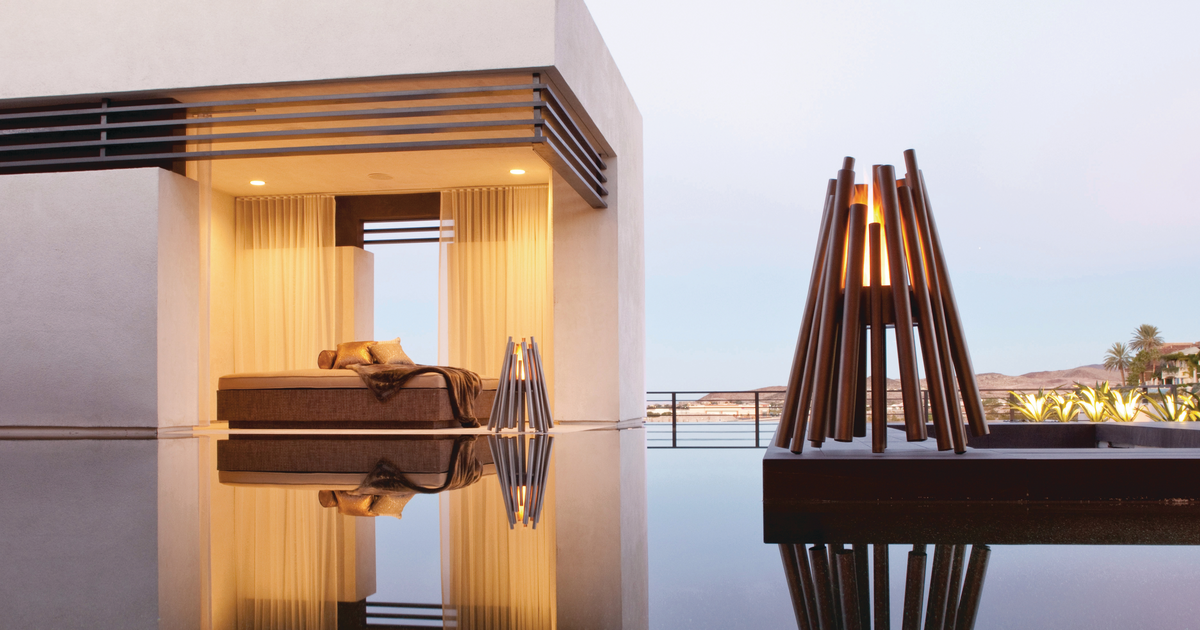 Style + Shade: Outdoor Umbrellas
Just as a fire table or a pit are must-haves on cool evenings, so is providing shade from the harsh summer sun. Outdoor umbrellas are a great way to provide portable shade that can adjust as the sun makes its way across the sky. Not only does the shade keep the space cooler, but an outdoor umbrella will also protect guests' skin from sun damage on hot summer days.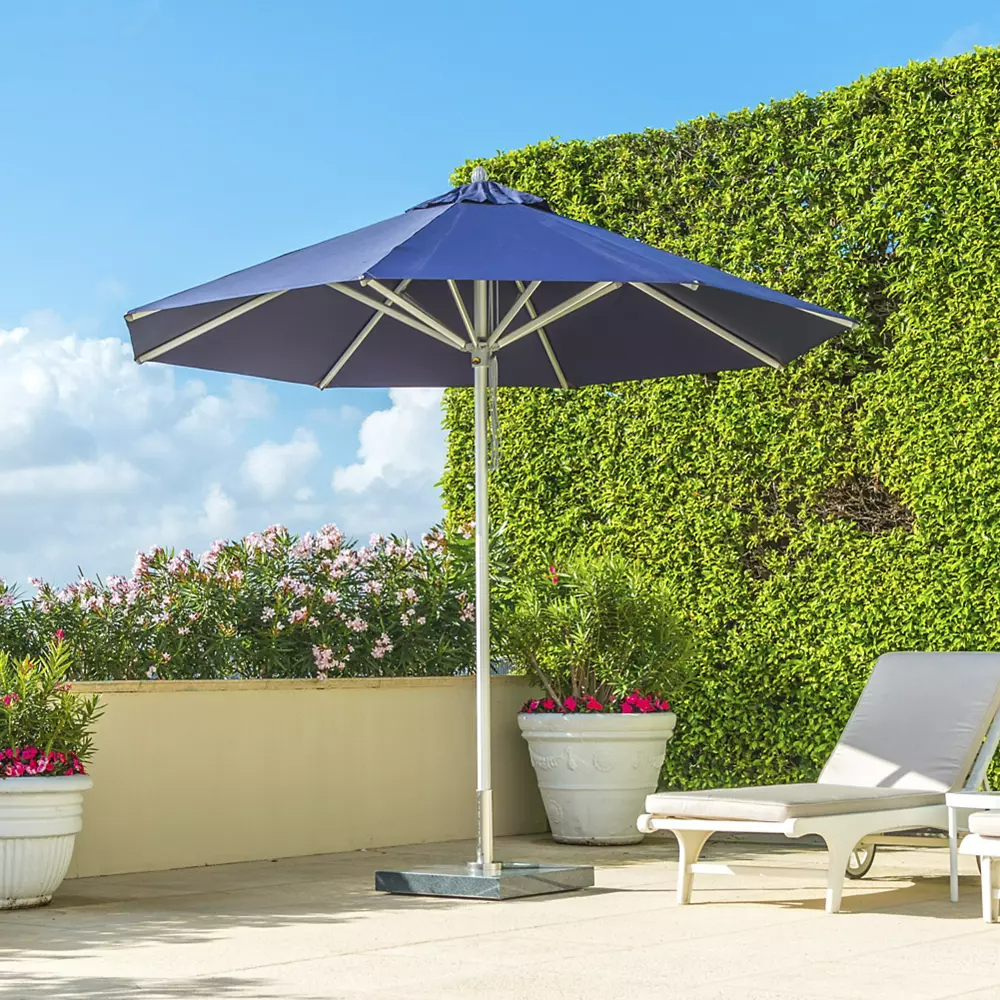 After Dark: Mood Lighting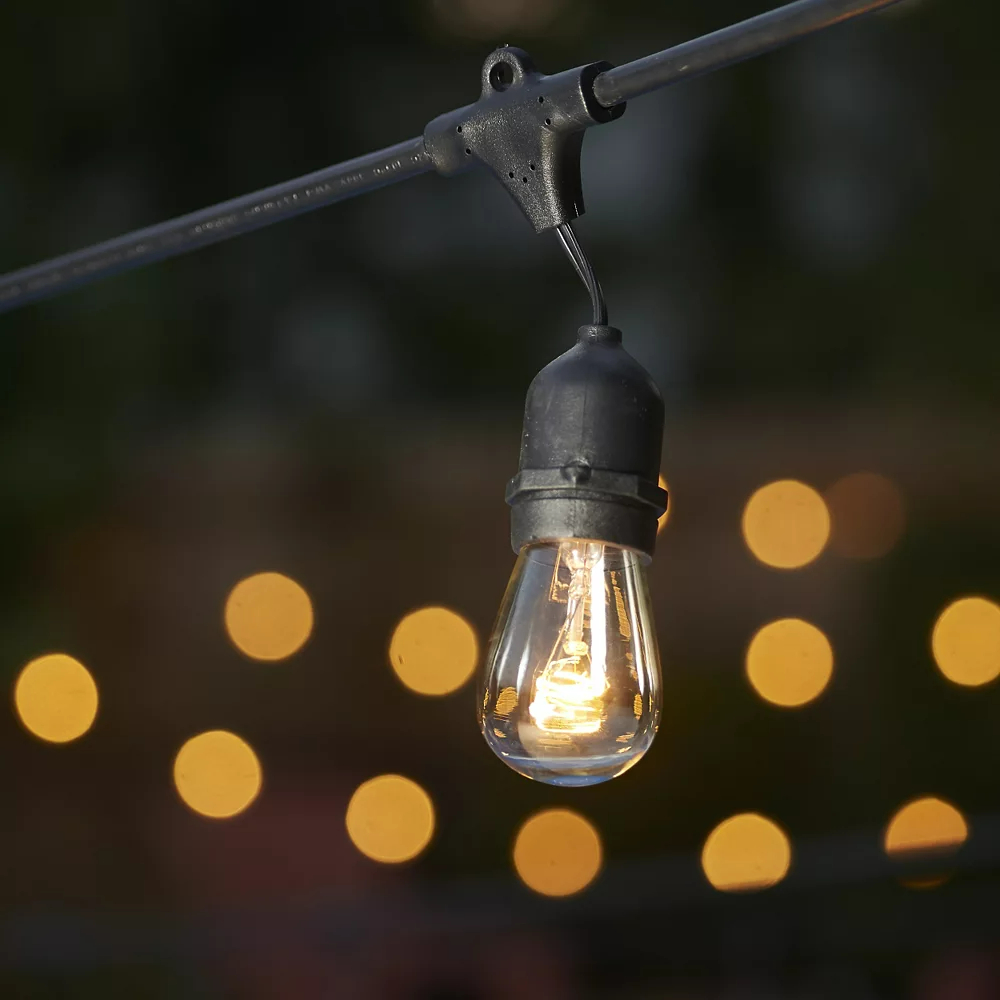 Using string lights or modular wall lighting adds an artistic touch to rooftop lounges, bars and cafes. Blending form and function, placing lighting overhead or against a wall near seating space will keep the space functioning—and beautifully so—long into the night.
(Visited 1,640 times, 1 visits today)