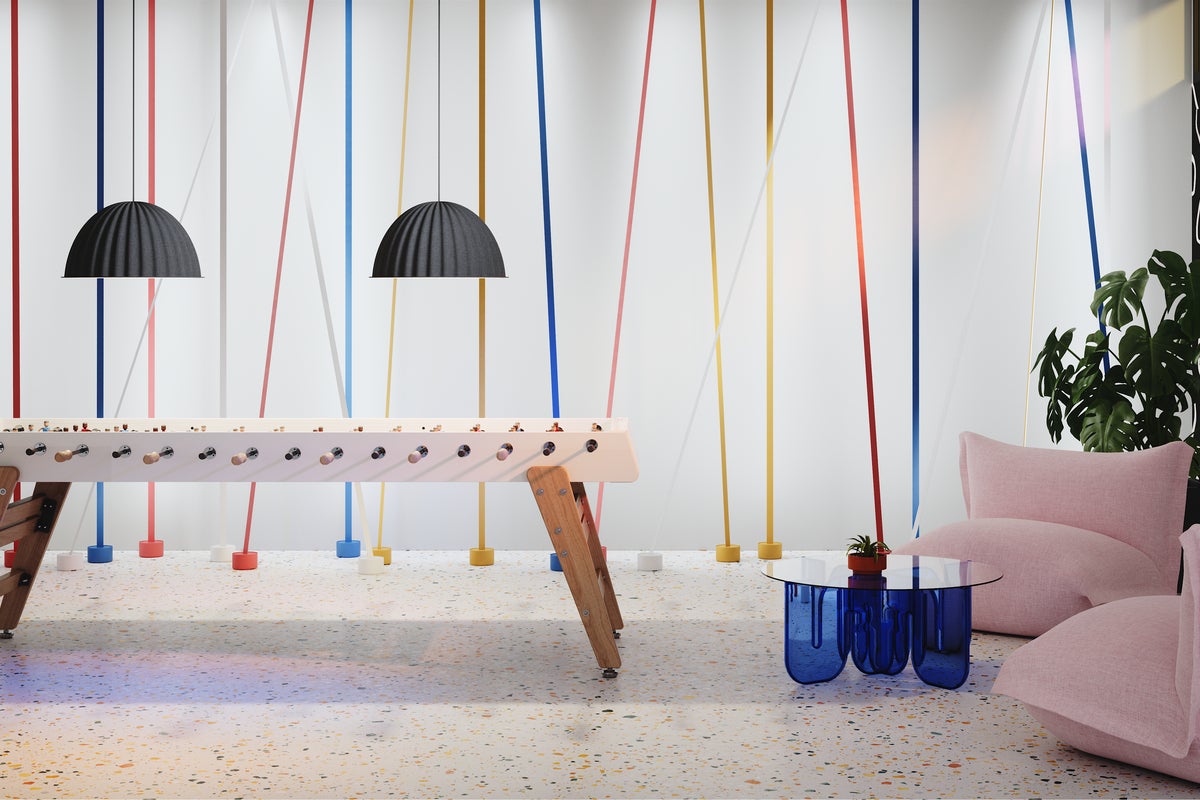 Game rooms (or recreation rooms or rumpus rooms) have a long and storied history with humanity with origins that are dubious at best. Whether looking for throwback décor like the billiard halls of Paul Newman's The Hustler (1961) or seeking the cutting-edge sleekness of 4K TVs, video games and surround sound, the modern game room can provide it all.
a billiard room is synonymous with group dynamics. It's where you mix drinks and embark on a little friendly competition…

Charlotte Moss, interior designer (2011) — Charlotte Moss Decorates: The Art of Creating Elegant and Inspired Rooms
History of the Game Room
Dedicating a single room of the home to games and entertainment has long been a staple of interior design. The first appearance of an indoor billiards table made its way into the history books by way of King Louis XI's written inventory of 1470. King Henry VIII was said to play darts with an exquisite set gifted by his second wife, Anne Boleyn. And, in the 1880s, British army officers stationed in India and South Africa are said to have started a game of table tennis (or, for less serious players, 'ping-pong') with cigar box lids as paddles and rounded wine bottle corks as balls.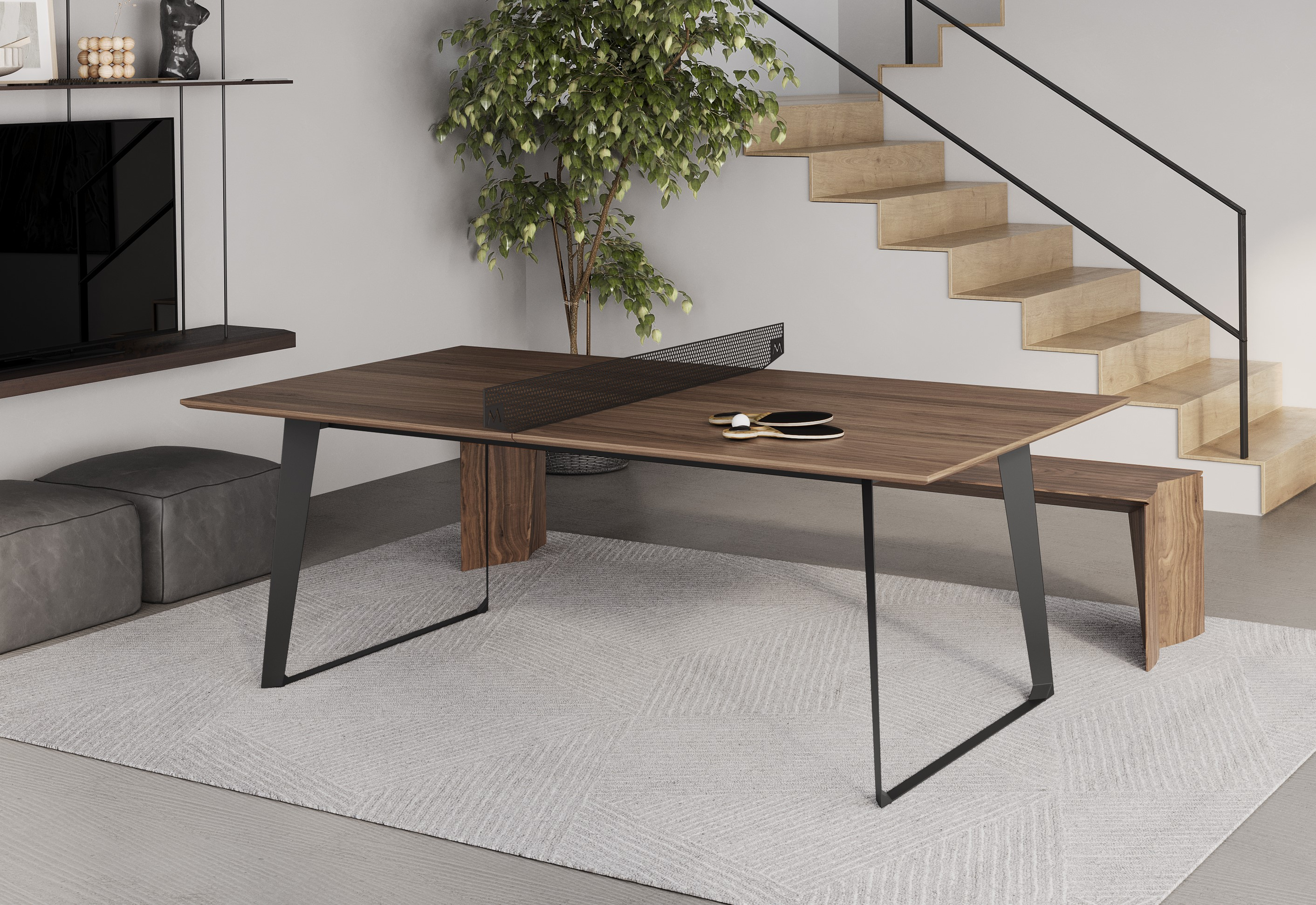 Around the same time, upper-class Englanders could be found swatting their own early ping-pong balls back and forth in a little friendly competition. The billiard room was also a place for writing such as with author Mark Twain.
Throughout the centuries, games like billiards, table tennis and darts fought to maintain their popularity while mechanical and digital offerings like pinball, arcade machines and video game consoles carved out their own niche, but all are at home in the modern game room.
Lighting the Modern Game Room
Game room lighting is key to full enjoyment (and dare we say winning). Without proper lighting, parts of the play table may be bathed in shadow or darkness, or with improper directional lighting distracting glares can be present on game pieces such as cards or billiard balls.
In many game rooms, a pool table serves as centerpiece. To best light a traditional game of eight ball, use multiple hanging lights—installed 33-36" over the playing surface—to ensure even illumination over the table. Regulation pool tables range from 8-9 feet, although tables can come as small as 6 feet. The length of the table matters, as the light should not be so wide as to overwhelm the surface and cause the glare that is trying to be avoided. As such, an 8-foot table should have about 3 ½ feet of lighting above – just enough to bring an even presence. To combat glare, consider using bulbs that provide a soft, warm light – one that's welcoming and relaxing and allows for the focus of the evening to be on the game itself.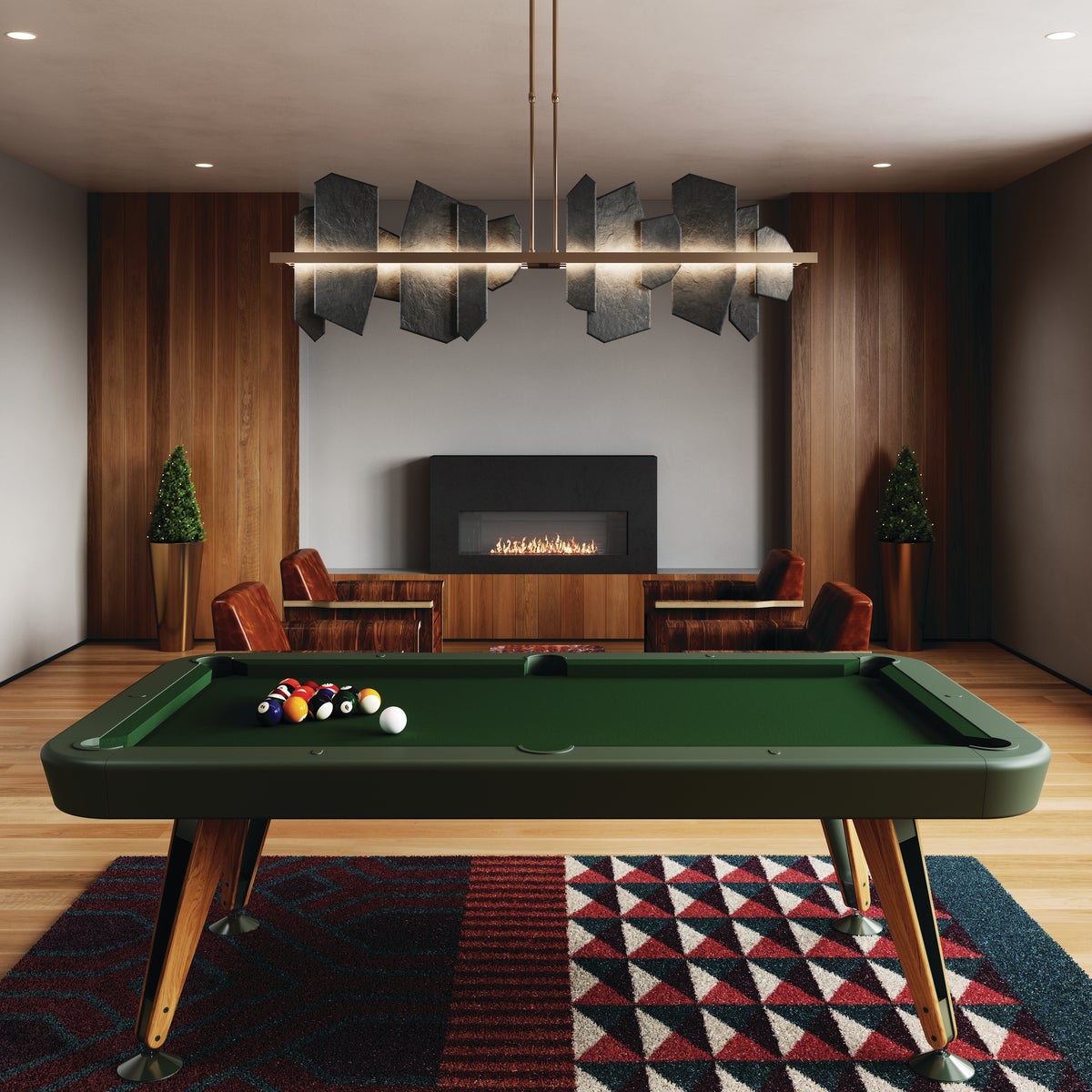 The style of the game room naturally dictates the style of the lighting. For a traditional themed space, consider using hanging lights with etched, frosted or stained glass. For the modern look, choose individual pendants with clean, polished surfaces that match the sleek look of the furniture or bar in the room. For the ultra-modern enthusiast, track lighting may be the best bet so that individual lights can be redirected to the parts of the room currently being used.
Space Requirements
Prioritize empty space when designing your game room. Pool tables or foosball tables can take up more space than initially realized, and as such it's important to ensure plenty of open space surrounds these tables. Pool cues for adults typically range from 55-57 inches, and it's recommended to have at least five feet of space around the pool table so cues don't accidentally hit the wall, a window or fixtures such as table lamps. A game room may also lose its appeal for guests if they can't move easily around each other to get to the bar, get a better angle on the game, shift to the couch to relax while waiting for a turn or to the bathroom for a necessary break. In general, follow the table below to size the game room:
| | |
| --- | --- |
| Room Size | Table Size |
| 18′ x 14′ | 4.5′ x 9′ |
| 17′ x 13'4 | 4′ x 8′ |
| 16'2 x 13'1 | 3.5′ x 7′ |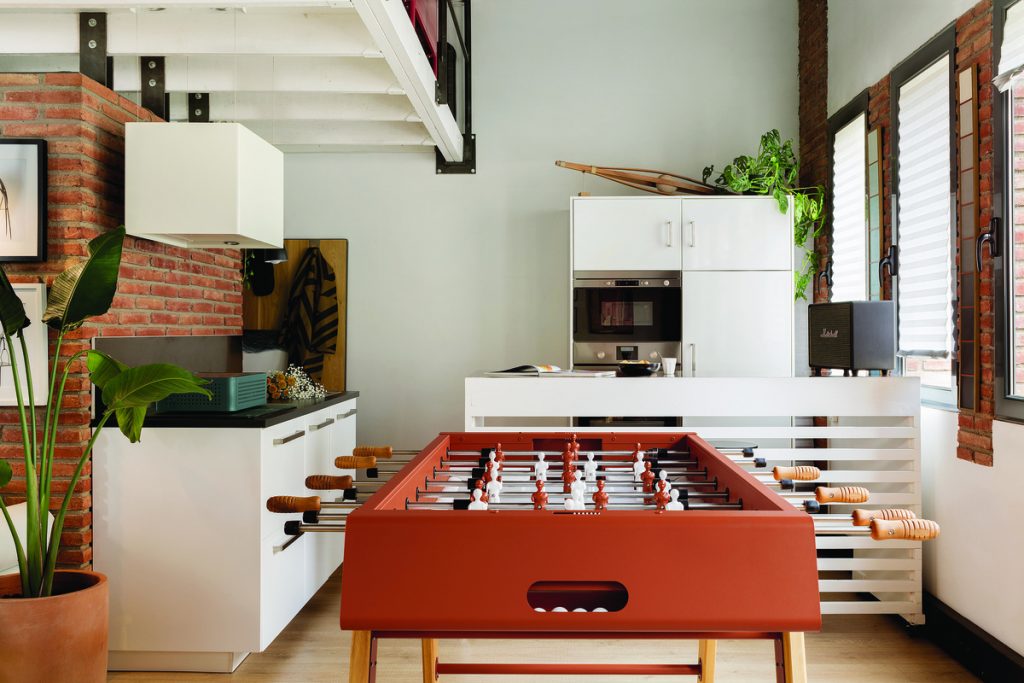 Storage
Storage is key to maintaining a sense of flow and cleanliness in a modern game room. Wall-mounted or standing pool racks or even a pool cue door will keep the balls, cues and chalk in orderly fashion when a game is not being played. For table tennis, racket cases can store the rackets and balls and bring a classy look to the room while sitting on a shelf. Many casino tables will come with small drawers for dice, cards and chips – making sure these small things are put away with each use will keep the tables looking pristine.
If accessories being on display is not preferred, consider a credenza with multiple cabinets or drawers to store everything behind a layer of decorative wood. For a digital game room for video games or pinball, try to keep the cords off the floor and out of eyesight. Wayward cords are both eyesores and tripping hazards.

Storage is not only about game accessories. With multiple guests in the room, take into consideration how many drinks may need to be set down and when. A sofa or sectional with built-in drink holders will go a long way to keep the flow of the room as each guest feels like they have a small part of the room to themselves (while also preventing accidental spilled drinks). Similarly, consider a small end table to set drinks on. Many end tables will also have a small drawer to hold minor accessories like coasters and a TV or sound system remote control.
RS Barcelona: The Rise of the Luxury Game Table
Started in 1975 as a sheet metal workshop by Rafael Rodríguez Castillo, RS Barcelona shifted in 2006 with the creation of their first product: the RS2 football table. Made of solid steel with a micro textured, powder coated polyester paint finish, the RS2 was designed to be a focal point in the home. No longer relegated to the garage as a niche activity, RS Barcelona intended their football table to be in a game room or on a patio – anywhere on display where the whole family and guests could enjoy it. With the use of durable materials allowing the RS2 to live a long life, RS Barcelona also wanted the game to feel personal. To that end, the table can be highly customized, including the finish, team colors, the tactical formation of the players and the gender and race of each player.

Since the success of the football table, RS Barcelona has created several upgraded models and have expanded to ping pong and pool tables – each with the same customization and high-durability of the original RS2. To bring further mainstream appeal, the RS2 Dining Table was created – a thick tempered glass layer rests on top for eating before, after or during gameplay. Similarly, the pool table can also add a removable layer of Iroko, oak or walnut veneer for dining, card or board games too.
Today, RS Barcelona continues to expand their opportunities for play with offerings such as the RS Max, an eight-player football table, and the RS Home, a smaller table with a casual look designed to be enjoyed at home.
All The Little Things
As with any room in the home, it's the little things that subtly enhance and elevate the space. To this end, pick a style for the room and embrace it with decorations and accessories that match the décor. If the lighting is well-established, consider using that wall space for friendly game-themed signage, a sleek mirror, a blackboard or dry erase board for keeping score or a spot to mount group photos that celebrate a hangout anniversary or a particularly well-played game. For those guests who like to drink where a full bar is not an option, consider a bar cart that serves as a mobile selection of mixed drinks that can be brought to individual players, and rest easily against a wall when not in use.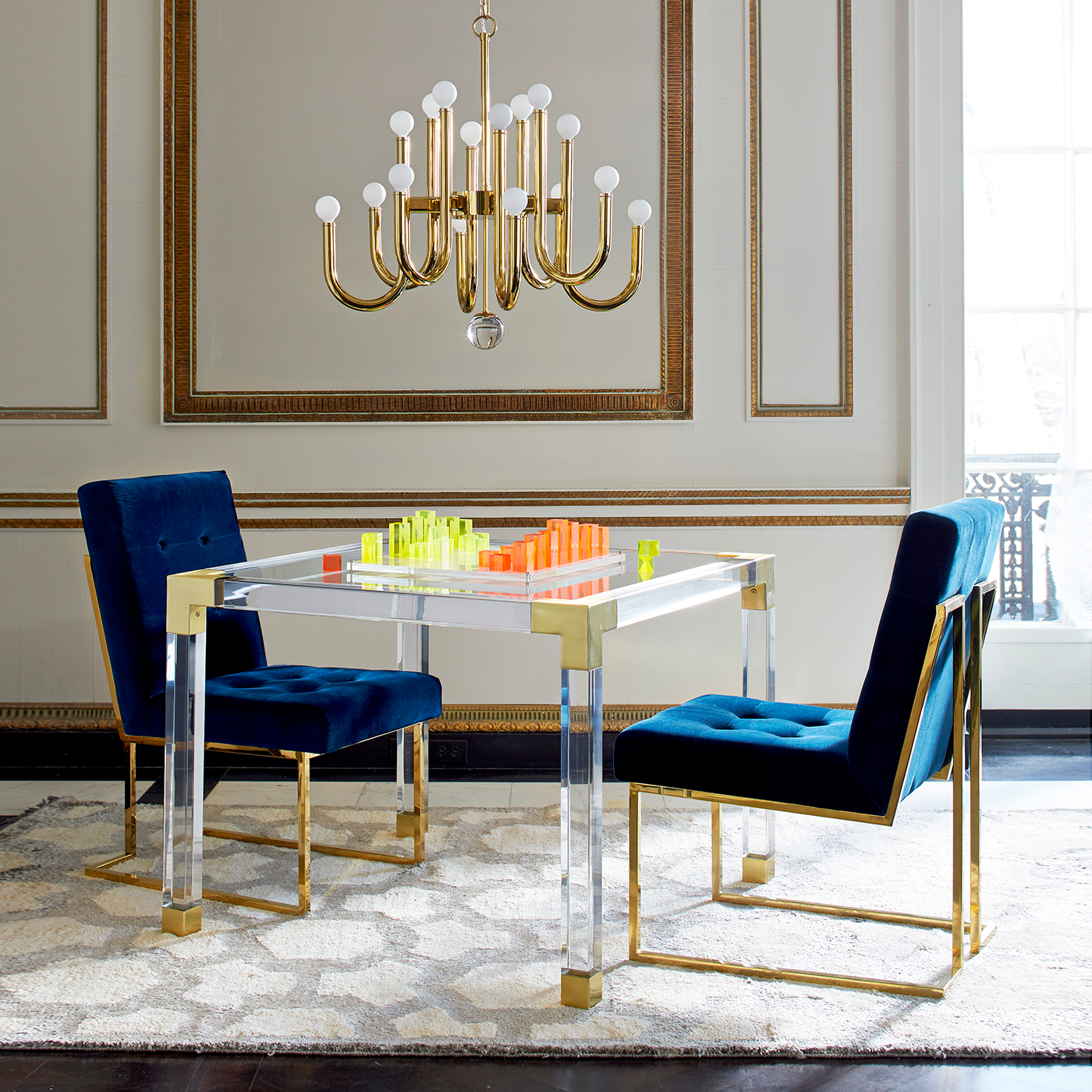 In essence, the modern game room can be anything desired from an antique throwback to 1800s pool halls to an ultra-modern selection of lighting and technology. For a successful time in a game room for all involved simply keep in mind the lighting (glares, shadows and brightness), storage for accessories or play materials, the size of the room (don't want to get too friendly with guests) and the presence of any unsightly cords. Whatever the style chosen, embrace it by going all out with decorations to ensure the game room is as distinct and defined as possible. When all of this is done…play on!