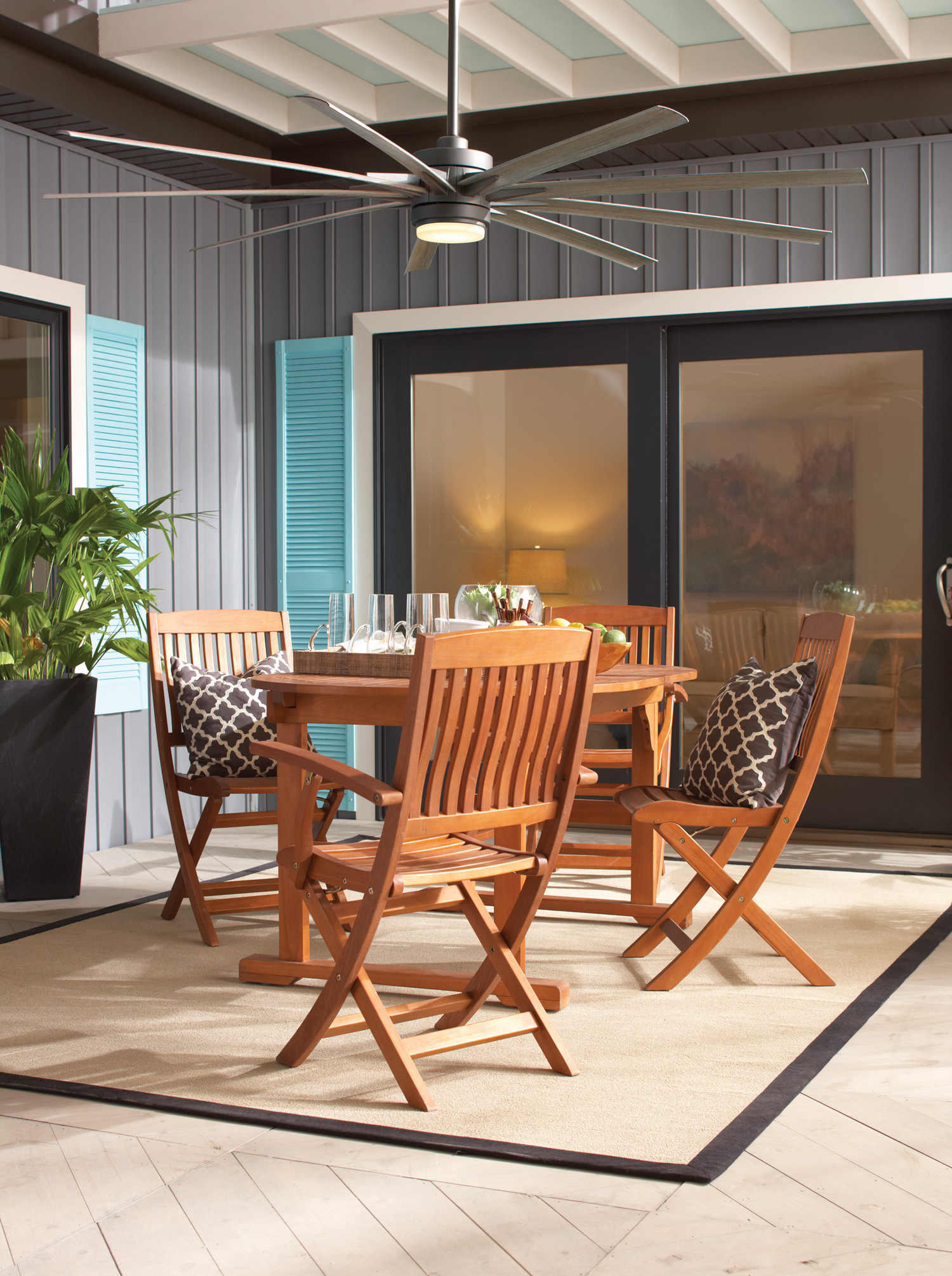 Most outdoor spaces lack air conditioning—and walls—which means a modern outdoor ceiling fan is an outstanding option to cool down a space, circulate the air and provide a comfortable place to relax or entertain guests on your porch, patio, pergola, sunroom and even garage. 
Outdoor ceiling fans offer damp or wet ratings that reflect the fan's ability to withstand the moisture that you would expect from humidity or rain. When it comes to choosing one that's right for your patio, pergola or gazebo, here are a few important things to consider.
What makes a ceiling fan safe for outdoor use?
Outdoor fan blades are made with special ABS plastic and are known as all-weather blades.
These fans are built with galvanized tubular steel and powder-coated paint finishes that stop corrosion and rust.
The motor casing on an outdoor fan features a waterproof seal, which helps protect it from moisture.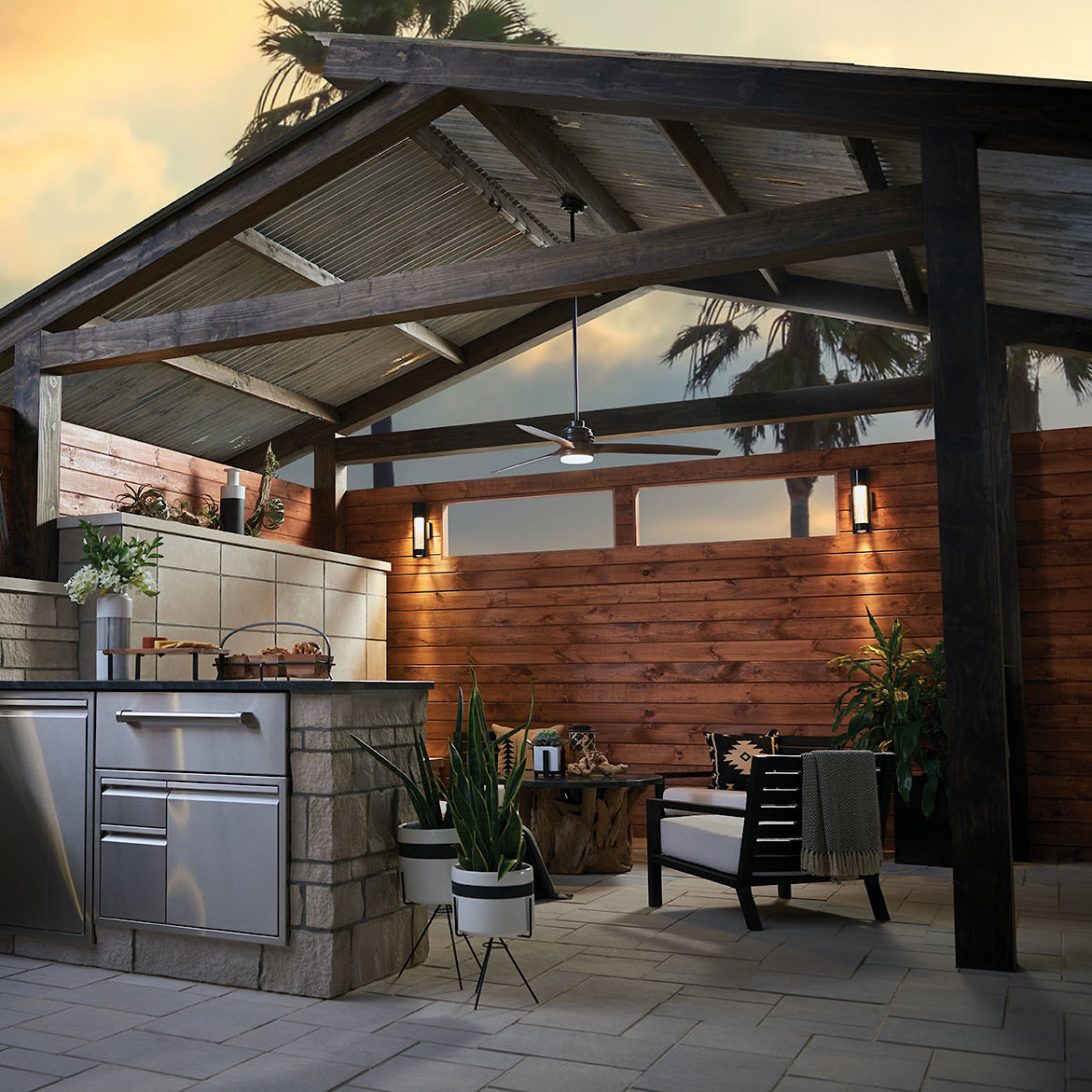 Where should I use an outdoor fan?
Outdoor Porch
As decorative and functional features, ceiling fans are popular additions to porches. A porch ceiling fan is great for cooling down the area during the day and circulating cool evening breezes. Whether you need to step outside for just a moment or want to lounge on the porch furniture, the movement of air produced by an outdoor fan will help protect you from unpleasant heat or humidity.
Sunroom
Sunrooms, solariums and garden rooms are all popular options for incorporating indoor-outdoor spaces in home, restaurant and office floor plans. The open room provides many perks that come with being outdoors, like full exposure to sunlight, visibility of the outdoors and access to fresh air, all while being sheltered from unwanted outdoor elements.
However, with many windows to take in sunlight, sunrooms are susceptible to going above room temperature. In the summer or spring, you can imagine that a sunroom could become uncomfortably warm. With its ability to provide air circulation and regulate temperatures, an outdoor fan becomes an essential addition to a sunroom during the warmer months of the year.
Garage
If AC in the garage is non-existent, you can bet that this area of the home will become a heat trap without a fan. And because of many common day uses of the garage—like storage, wood-working and management of home projects—one can easily spend hours there. An outdoor ceiling fan can make a warm to moderately hot garage much more bearable to be in for hours at a time.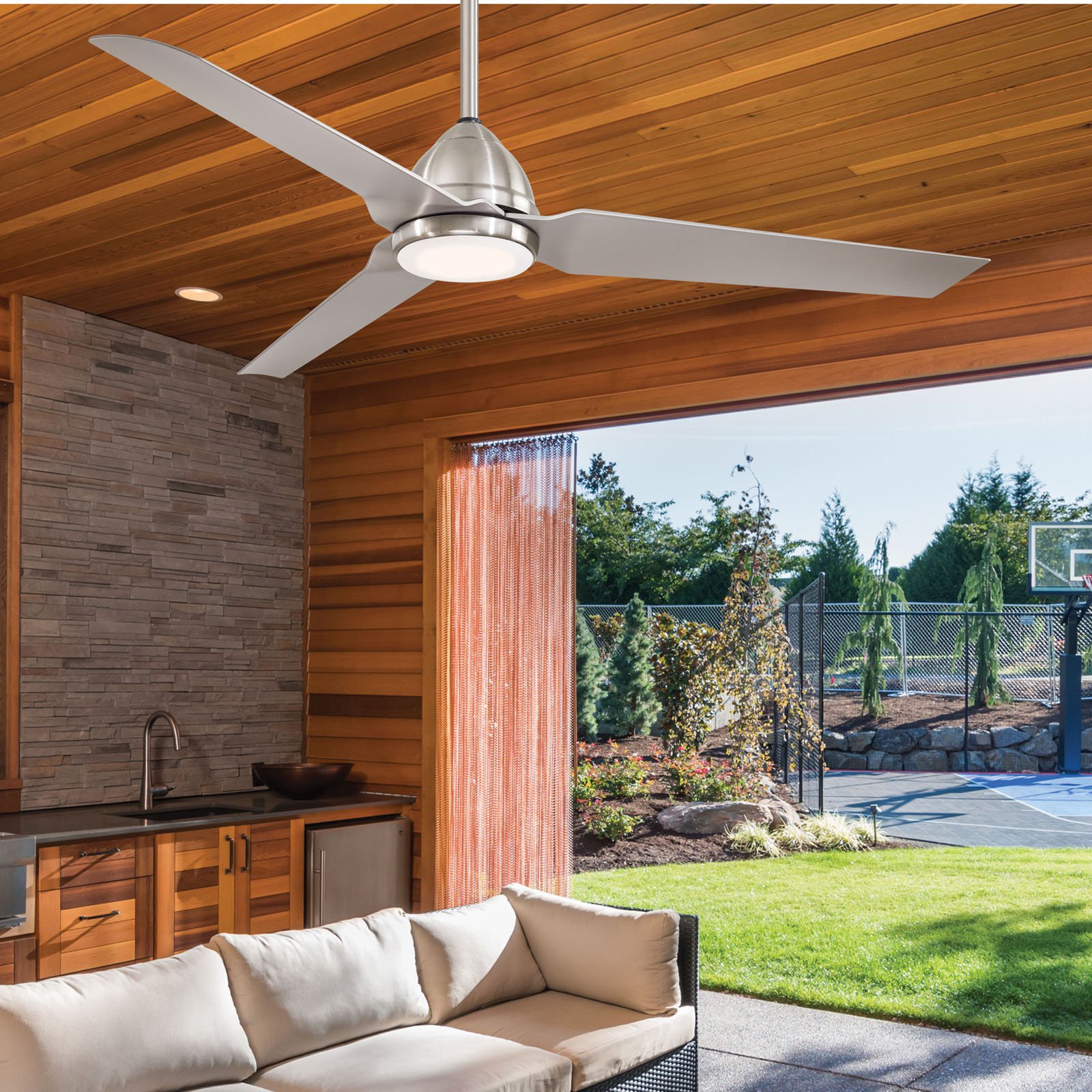 What size outdoor fan do I need?
Just like an indoor fan, choosing the right size depends on the size of your space. Consider your square footage, then match that to a ceiling fan diameter:
Spaces up to 75 square feet = 29-36 inch
Spaces 76-144 square feet = 36-42 inch
Spaces 144-225 square feet = 44 inch
Spaces 225-400 square feet = 50-54 inch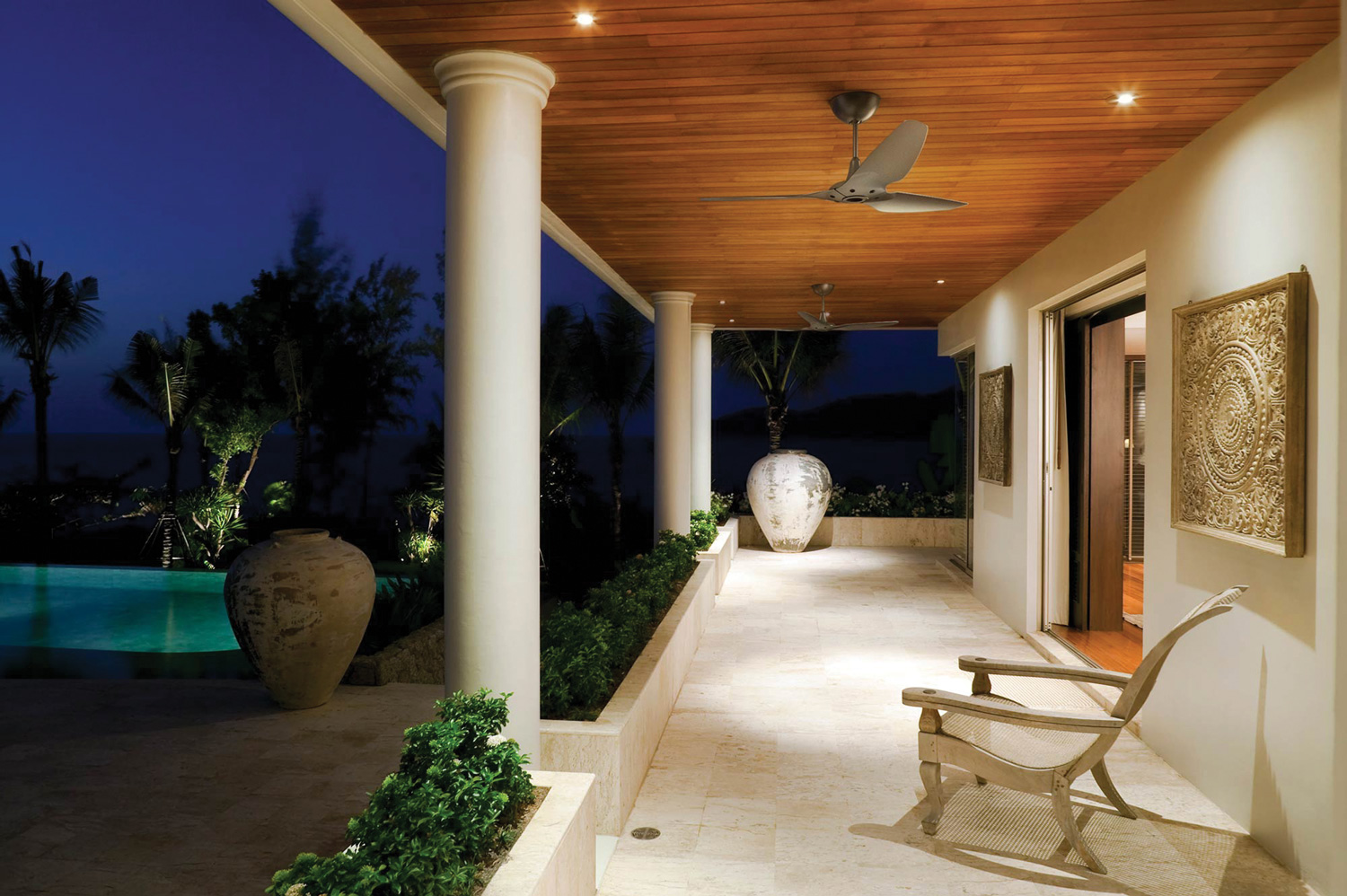 What styles of outdoor ceiling fans are available?
Outdoor ceiling fans come in any style you may need to complement your outdoor decor. You can choose from traditional to ultra-contemporary, and from rustic weathered wood looks to industrial metal.
No matter what style speaks to you, our selection of outdoor ceiling fans has everything you'll need to stay cool.