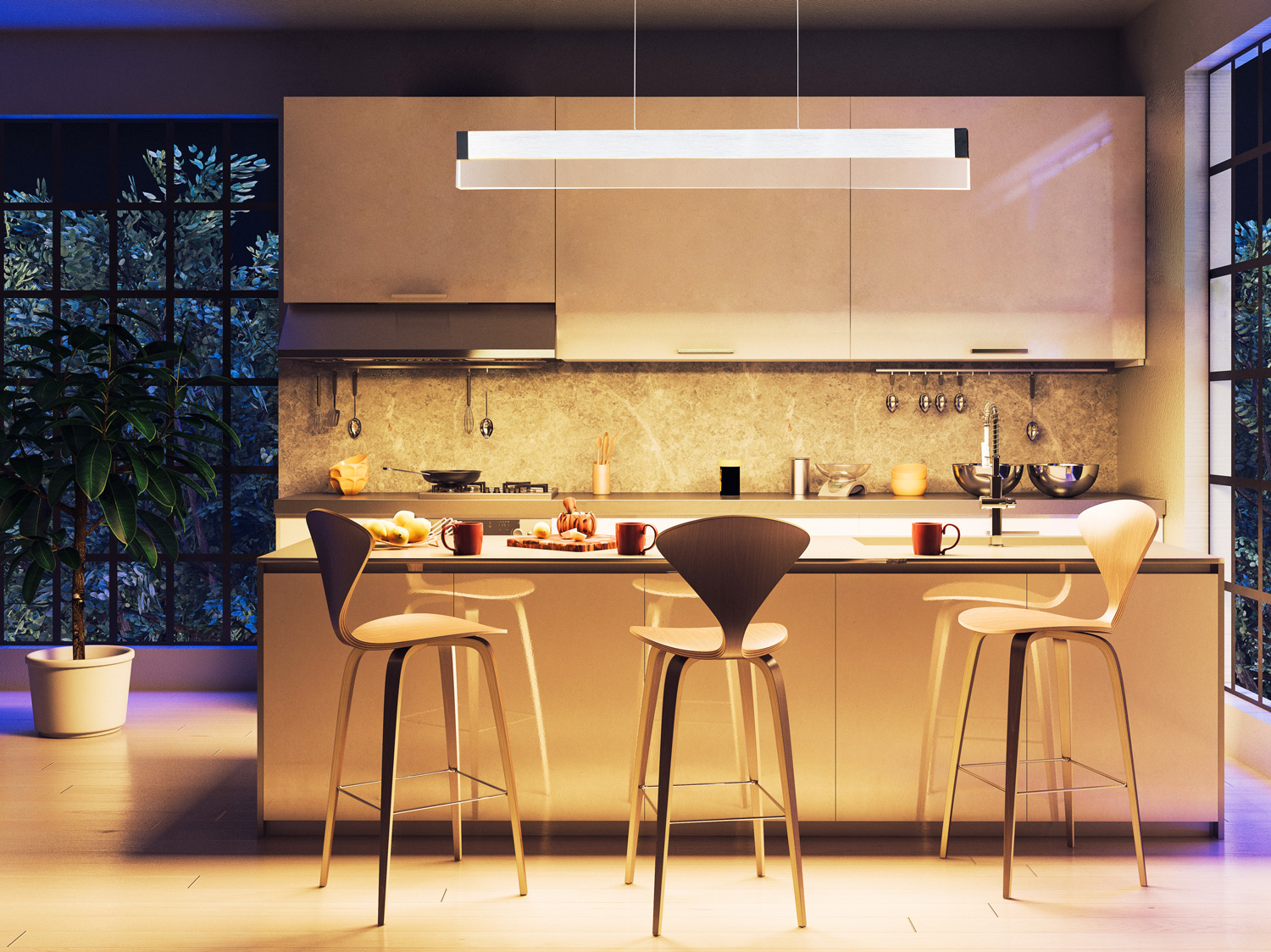 We now live in the age of the multi-purpose kitchen—one that calls for a trustworthy trio of task, ambient and accent lighting. And while they each have a place in any room's overall lighting scheme, striking a perfect balance for your modern kitchen space can be a challenge. And it can be easy to get it wrong.
Here's a list of 5 kitchen lighting mistakes and how to fix or avoid them.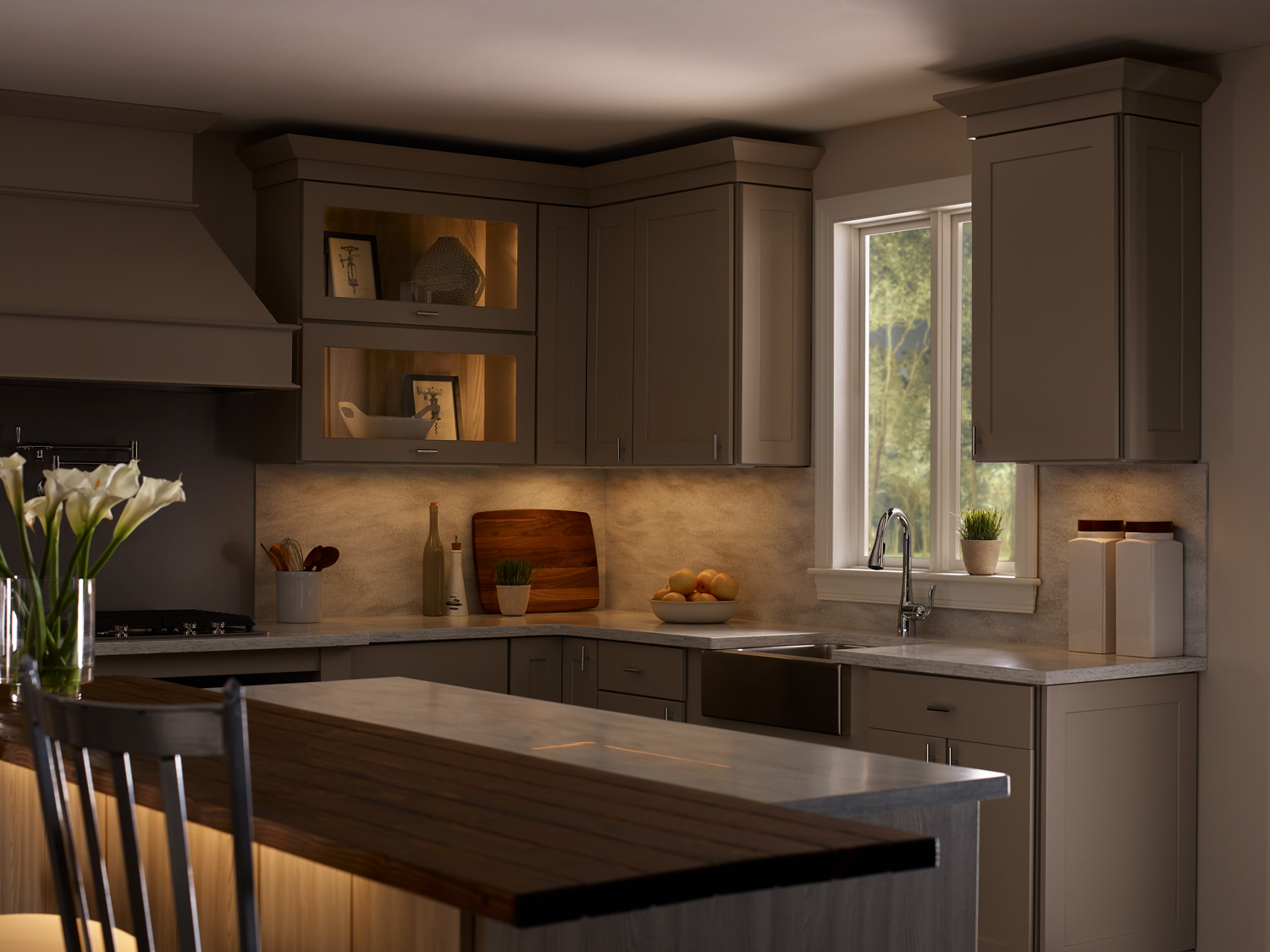 The mistake: Your kitchen counters are too dark. Ambient light is important, but if your kitchen has cabinets with undercabinet workspaces, the cabinets will often block any overhead light and add shadows.
The fix: Undercabinet lighting. A must-have for the utilitarian kitchen, undercabinet lighting adds to the functional workspace in your kitchen. There are many task lighting options available, from plug-in options for a kitchen upgrade to hard-wired direct lighting with a convenient wall switch.
Modern undercabinet lighting designs include modular tracks that customize to your kitchen layout. Dimmable lighting is ideal, as it doubles as ambient light or even safety lighting when the cook's all done with the prepping and cleaning.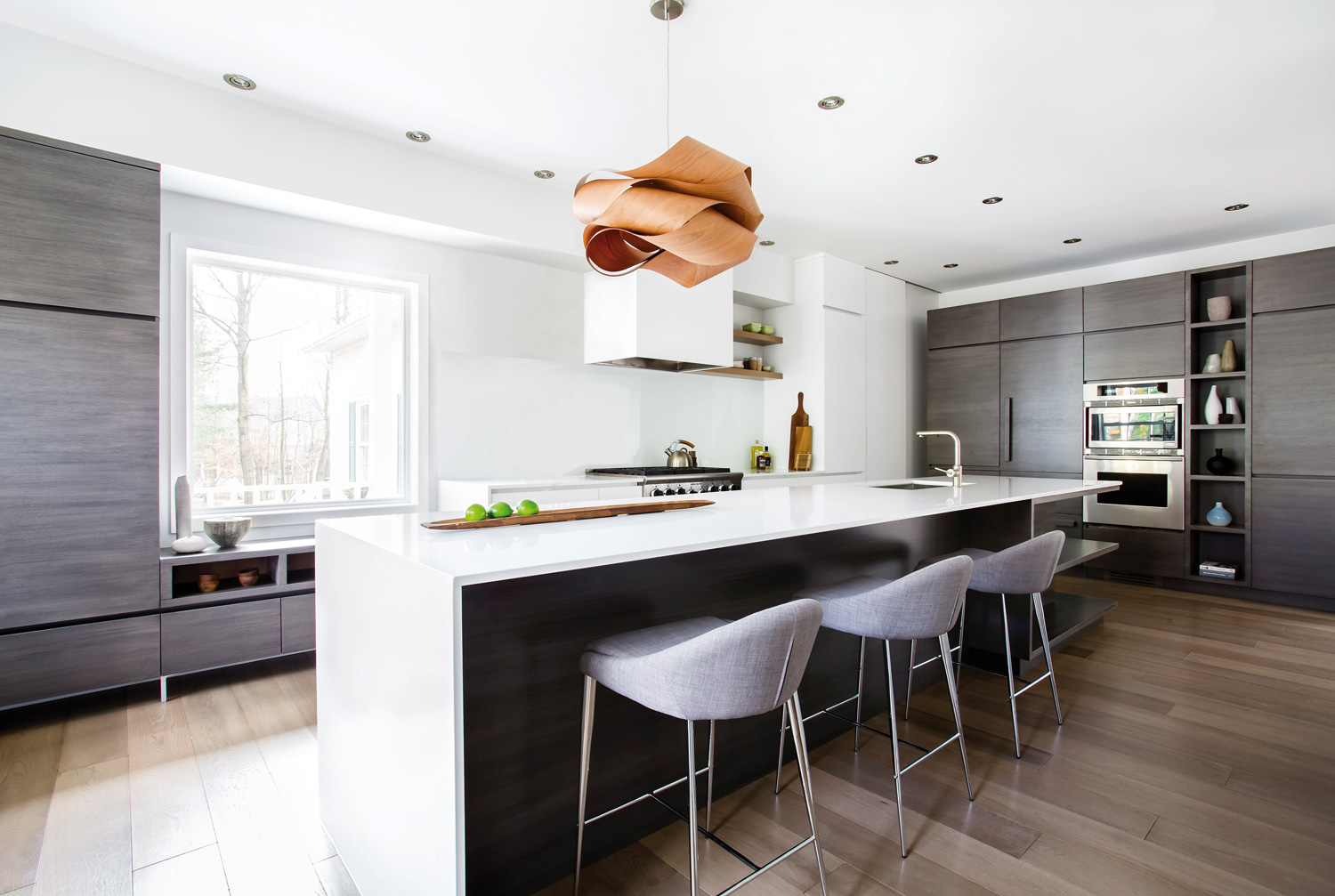 The mistake: Too many recessed lights. When it comes to recessed lighting, a less-is-more approach works best. Still, recessed downlights don't illuminate walls so relying on them as the only source of light in any room will leave some areas poorly lit.
The fix: To avoid having your kitchen ceiling look like an airport runway, the general rule to follow is: use one recessed light for every 4-6 square feet of ceiling space. The formula for spacing your recessed lights is to divide the height of the ceiling by 2. For an 8-foot ceiling, space recessed lights about 4 feet apart. While things like the type of lighting used do factor in, sticking to these rules are generally a safe bet.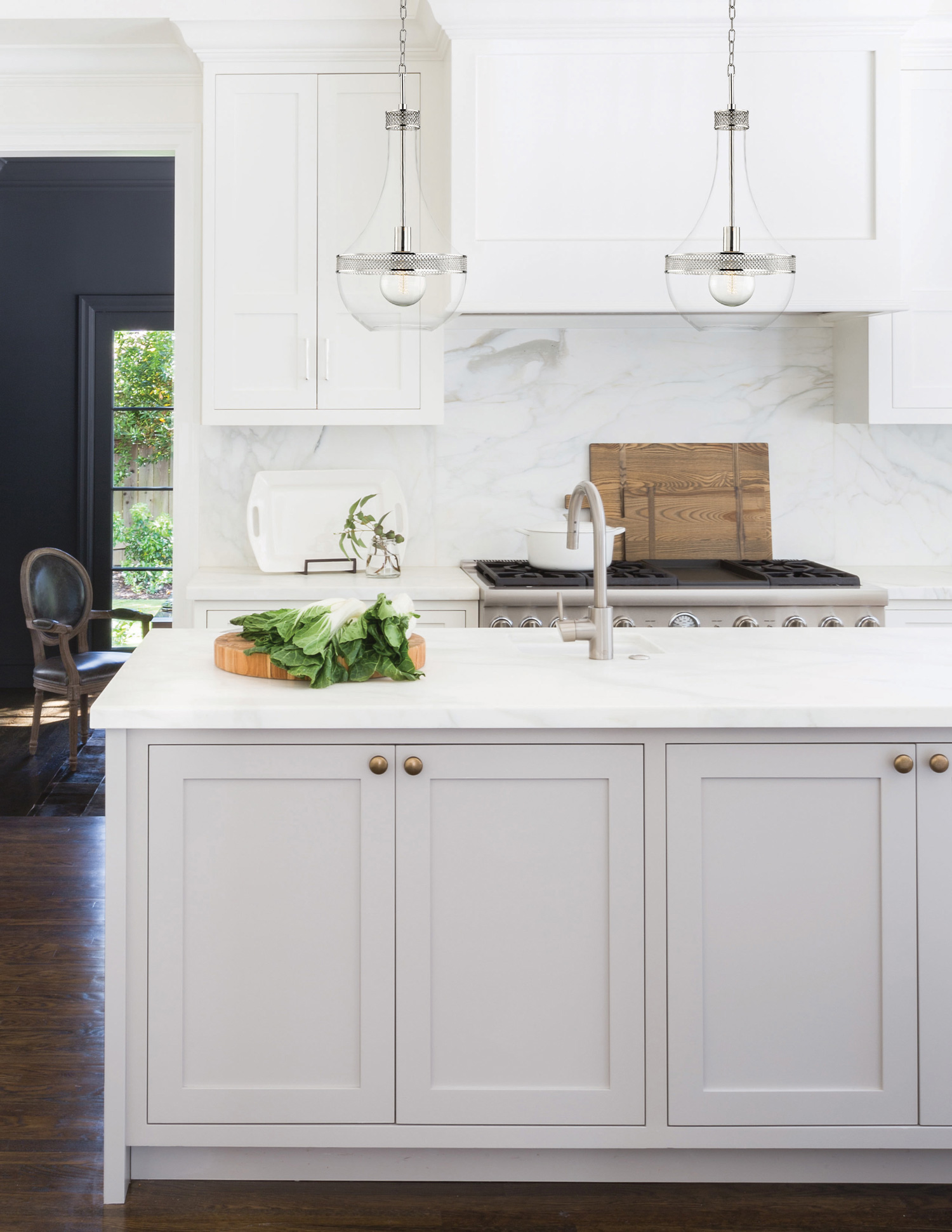 The mistake: Disproportionate lighting fixtures. If you've ever walked into a space that showcased a single small-scaled pendant light above a sprawling kitchen island or an immense chandelier hanging over a small kitchen eating space, you know that it can wreak havoc on a room's proportions – not to mention that it often leads to insufficient kitchen lighting.
The fix: A little planning along with learning your kitchen's size and the measurements of a counter or island workspace is key in selecting scale-appropriate lighting. For general pendant lighting, the rule of thumb is to take the width and height of your kitchen in feet and add them together. Change the resulting number to inches and you've got the diameter for a pendant light that will fit perfectly in the space.
For an island or table, measure the width of the narrowest part. Now, choose a lighting fixture with a diameter that is about one foot smaller.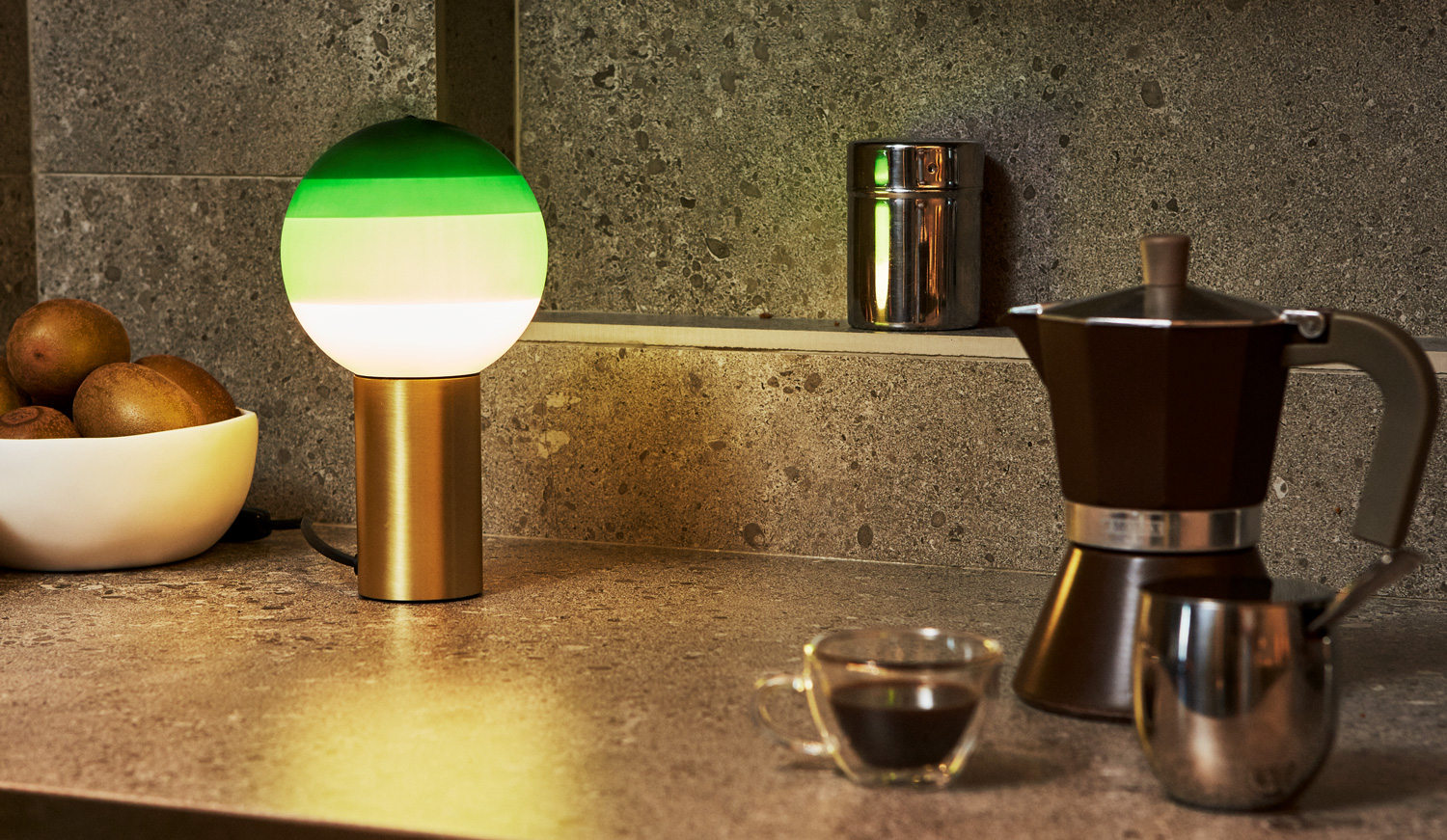 The mistake: Overly bright lighting or too much light. We humans are sensitive to light. Ask anyone who works in an office with harsh, bright lighting and they'll tell you that excessive lighting can bring on headaches, nausea, anxiety and fatigue.
The fix: Use several tiers of lighting to give your kitchen a balanced atmosphere that suits work and relaxation.
And if you've acquired an over lit kitchen: Add controls to the pre-existing lights, such as placing them on separate switches. Additionally, dimmable lighting will go a long way towards creating a comfortable layer of kitchen lighting.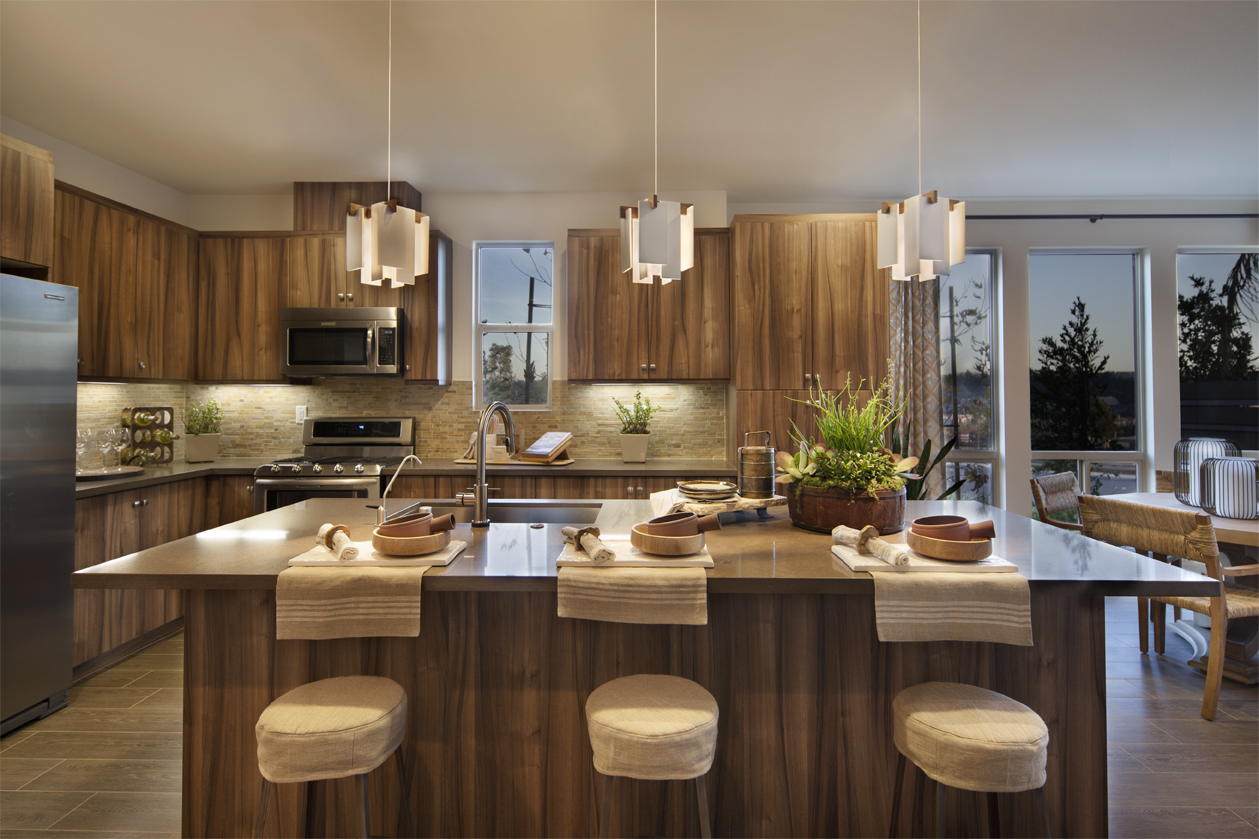 The mistake: Highlighting the wrong areas of your kitchen. While many people go to the extreme of thinking accent lighting isn't necessary, a well-placed decorative light can be the wow factor your kitchen needs. At the same time, hanging an elaborate chandelier above the kitchen sink is like adding sprinkles to the cone instead of the ice cream.
The fix: A trio of pendant lights over an island or eating area can highlight important parts of a room while bringing an opportunity for unique expression. But, if the eating area and island are only a few feet away and there's already an eye-popping, show-stopping kitchen chandelier hanging over the table—they will compete. Opt for one focal point in your kitchen, instead.
Ultimately, the best way to avoid these 5 kitchen lighting mistakes: Follow the designer's basic rule of 3-level lighting. Combine down lighting (recessed lights), undercabinet lights and pendant lighting, each controlled independently for the perfect blend of task, ambient and accent lighting.
(Visited 2,952 times, 5 visits today)