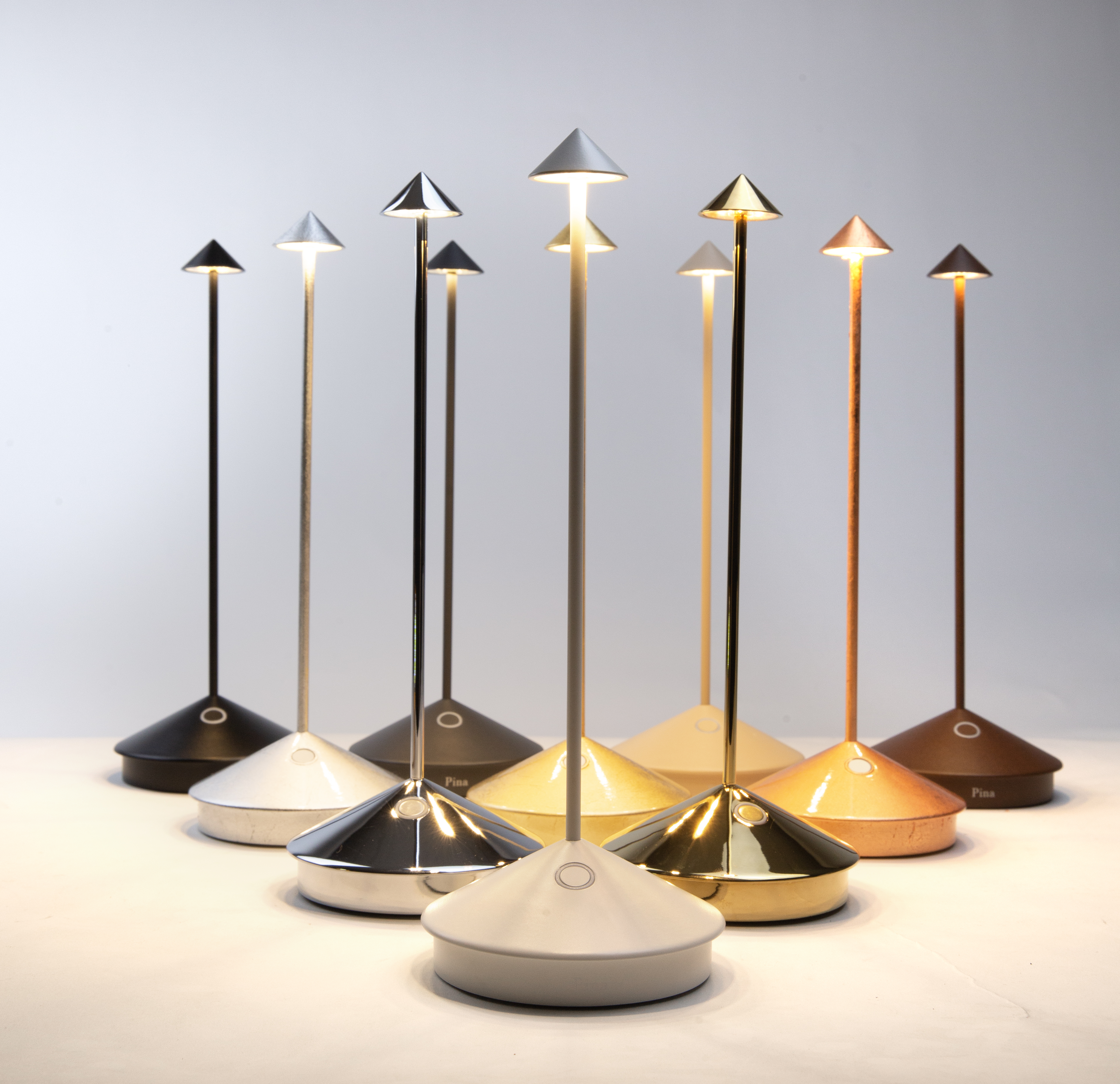 Driven by the idea that light should move with us, Zafferano's portable lamps fuse style and elegance into functional lamps ideal for contemporary indoor-outdoor living. In fact, their chic Italian aesthetic and supreme functionality have led Zafferano designs to take over hospitality settings like Manhattan restaurants.
"Italy's reputation as the home of manufacturing know-how extends throughout the world, where objects 'made in Italy' are coveted for their elegance and refinement. They are associated with attention to detail and originality of design," says Zafferano founder and Venice native Frederico de Majo, whose pieces are known for their deft application of the colorful whimsy of Murano glass fused with the tech savvy of light engineering.
Between the Pina Pro and Poldina designs, these rechargeable cordless lamps simultaneously offer sustainable technology and a tasteful form, eliminating the clunky look of earlier portable lighting solutions. With the power to transform romantic dining alcoves into bright playscapes or convert dark patios into glowy gathering spaces, their appeal is two-fold: Sleek metal construction is lightweight yet durable while integrated LED cores offer customizable brightness.
Led by Venice native Frederico de Majo, Zafferano's pieces apply the colorful creativity of Murano glass blowers with the tech savvy of light engineering.
Pina Pro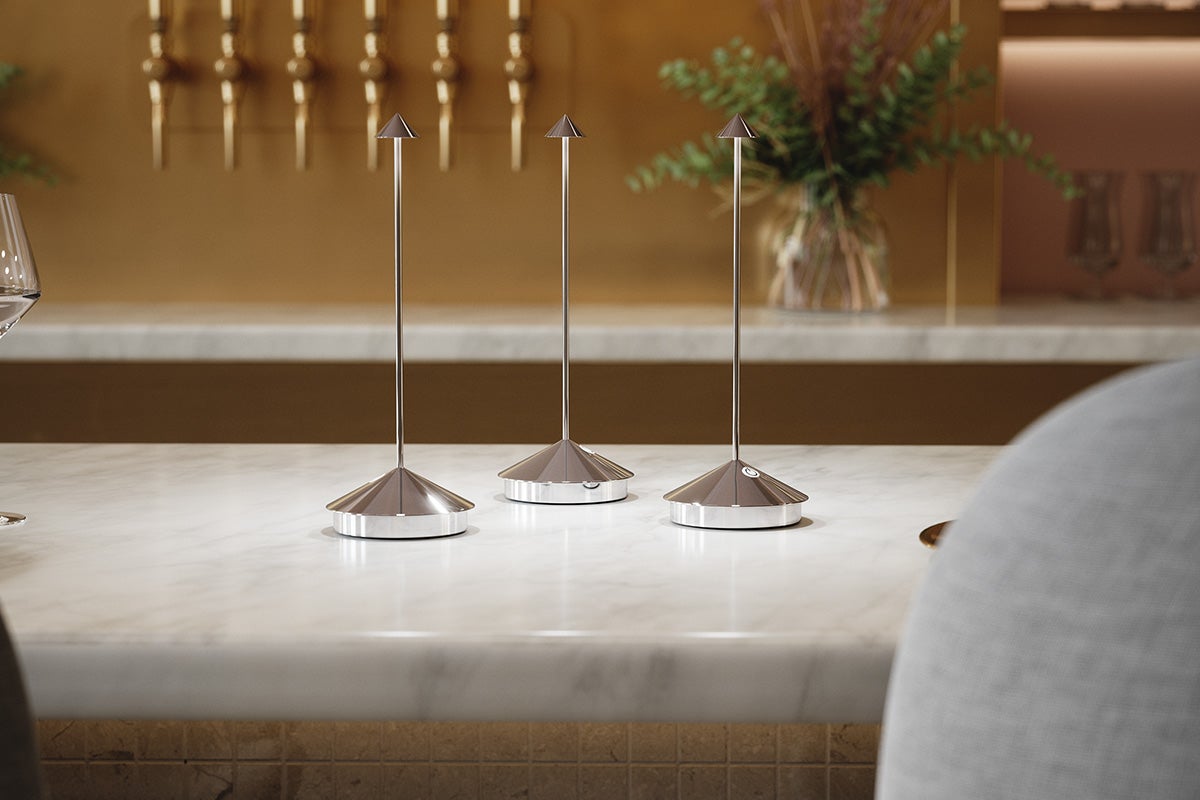 Hailed by the New York Times as "the lamp that's taking over New York" the Pina Pro is, in many ways, the modern version of a taper candle: Sleek and graceful, its small footprint adds sophistication to any table it graces. Similarly, its downward angle and small light radius create a sense of intimacy. A nine-hour battery life makes the Pina Pro completely portable and a favorite for chic tablescapes. Plus, the Pina Pro's charging carpets make it easy to simultaneously charge up to eighteen lamps, a feature that's no doubt contributed to the Pina Pro emerging as the modern hospitality solution of choice.
Poldina PRO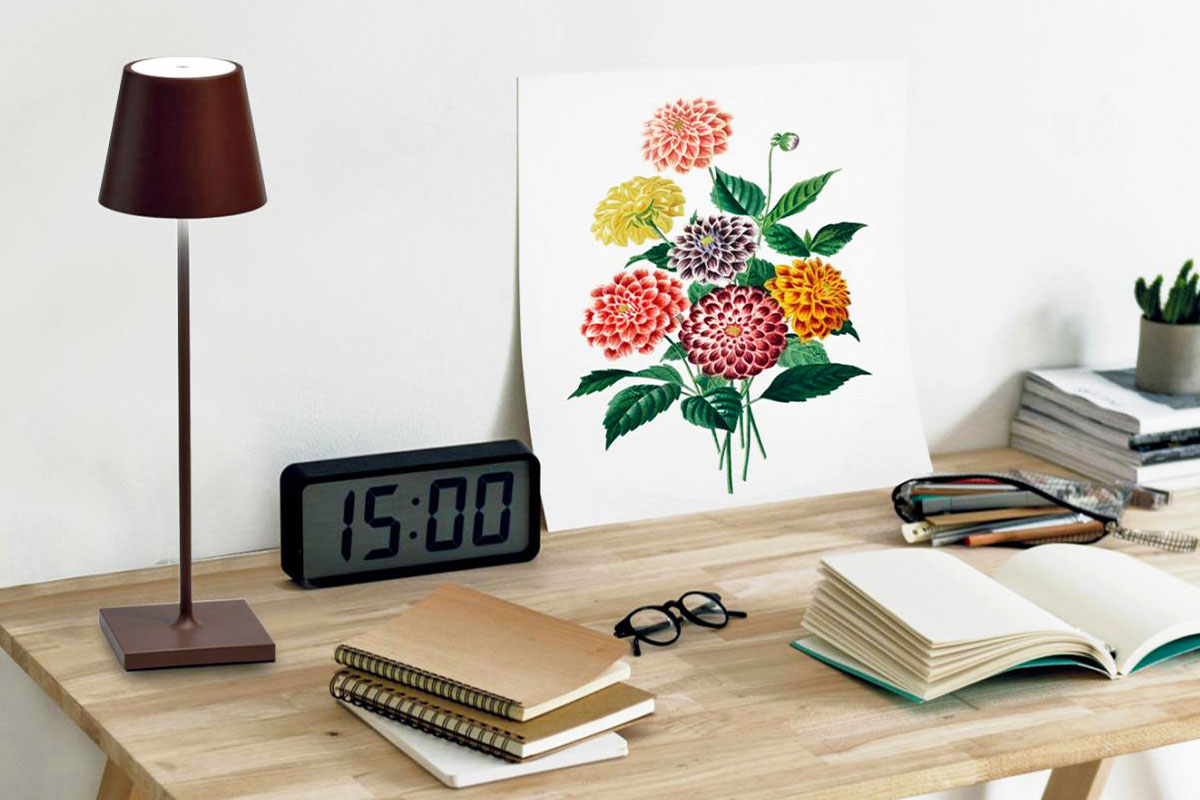 Often imitated by never duplicated, the Poldina PRO rechargeable LED table lamp is arguably Zafferano's most identifiable fixture. Infinitely mobile and incredibly effective at lighting small spaces, Poldina casts a glow that creates a sense of comfort and ease. Made from a single piece of smooth metal, the Poldina can be used in a range of settings from offices to patios. Its wide variety of colors and finishes have likewise made the Poldina a staple, since the lamp can blend seamlessly into rooms with a range of aesthetics.
Poldina Micro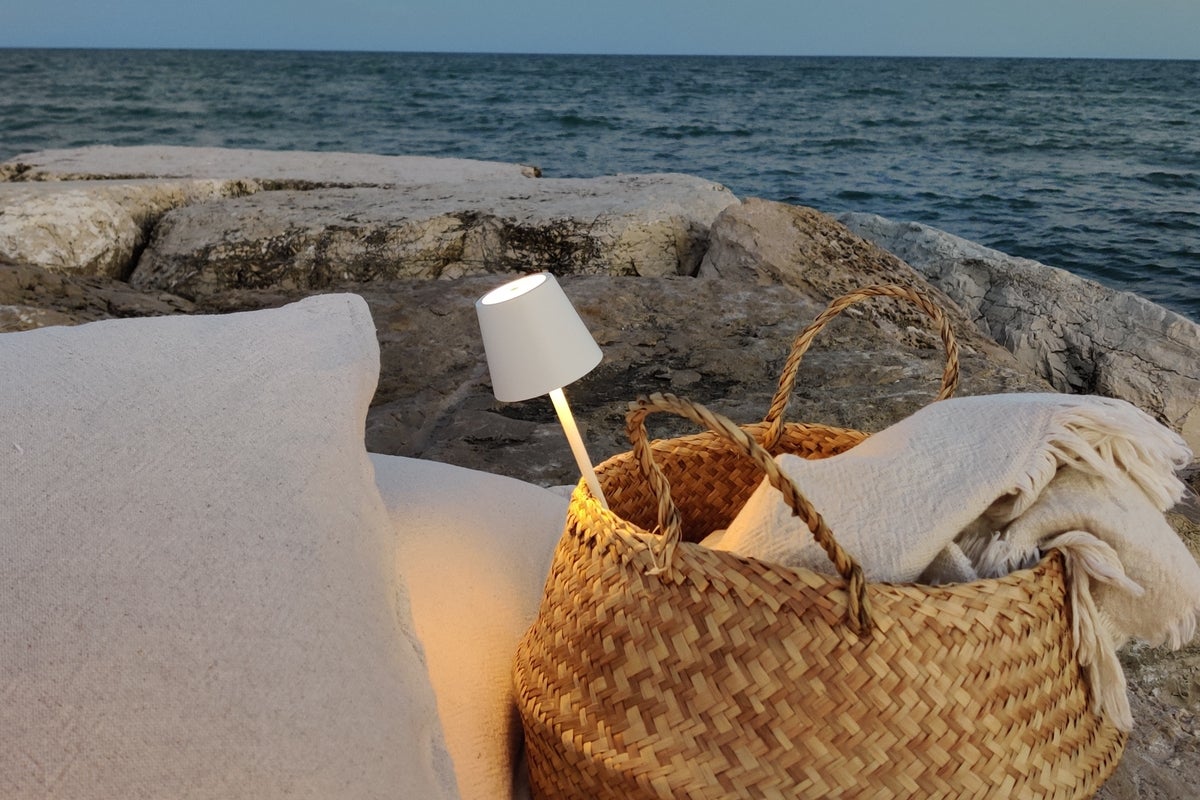 Small enough to put in a picnic basket yet bright enough to illuminate a room, the Poldina Micro challenges modern notions about size with its bright and rechargeable integrated LED. Offering maximum portability with a sleek design and simple controls, the Micro is a modern solution to the age-old problem of darkness.
Poldina Floor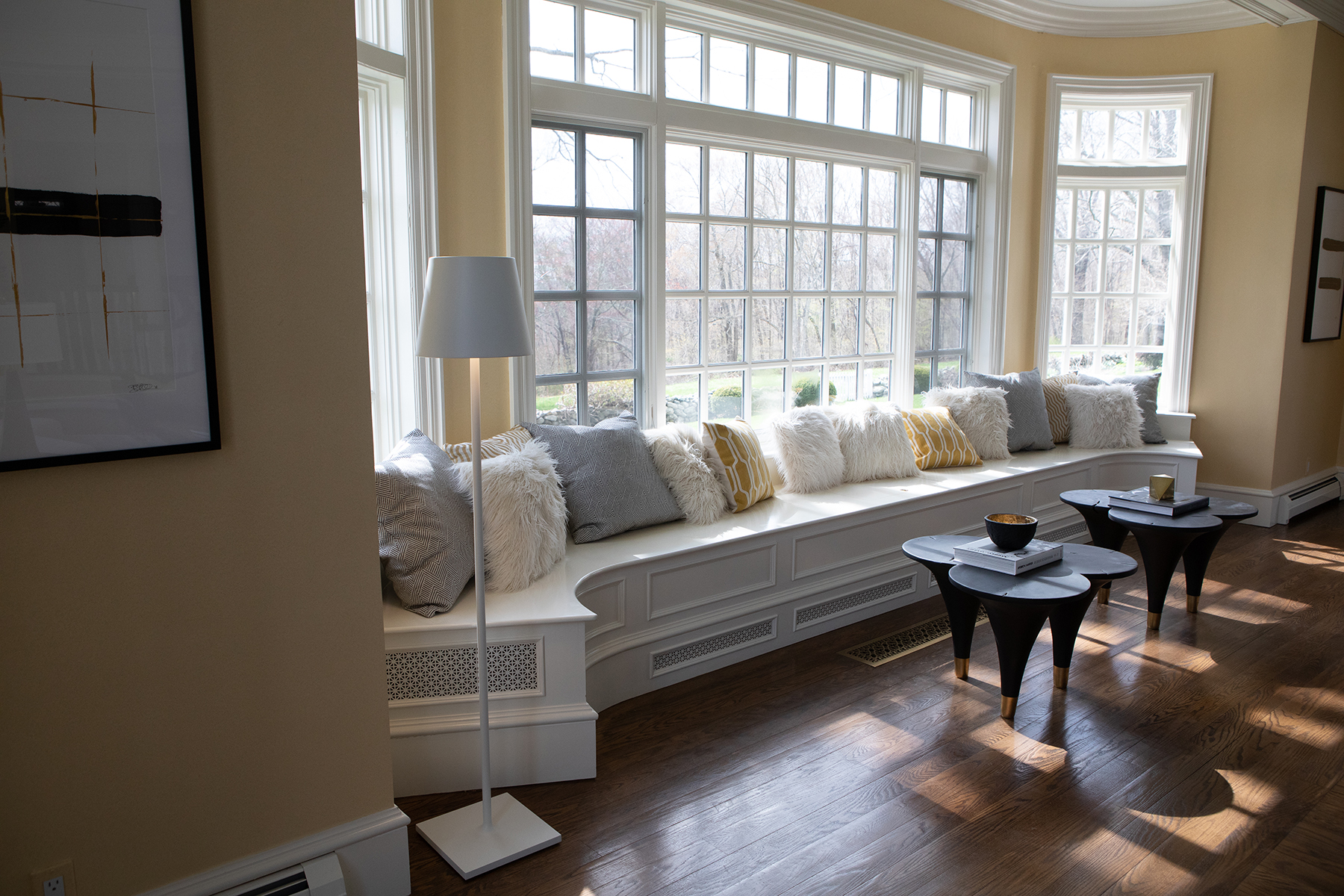 Capitalizing on the timeless silhouette of the original Poldina, the Poldina Floor supersizes Zafferano's timeless form. With a base of just 20 centimeters, the Floor easily fits into small spaces yet its adjustable height–ranging from 27 to 59 inches–makes it dynamic and versatile. The Floor's built-in dimmer adds another hidden degree of flexibility to any room this lamp inhabits.
Poldina UpsideDown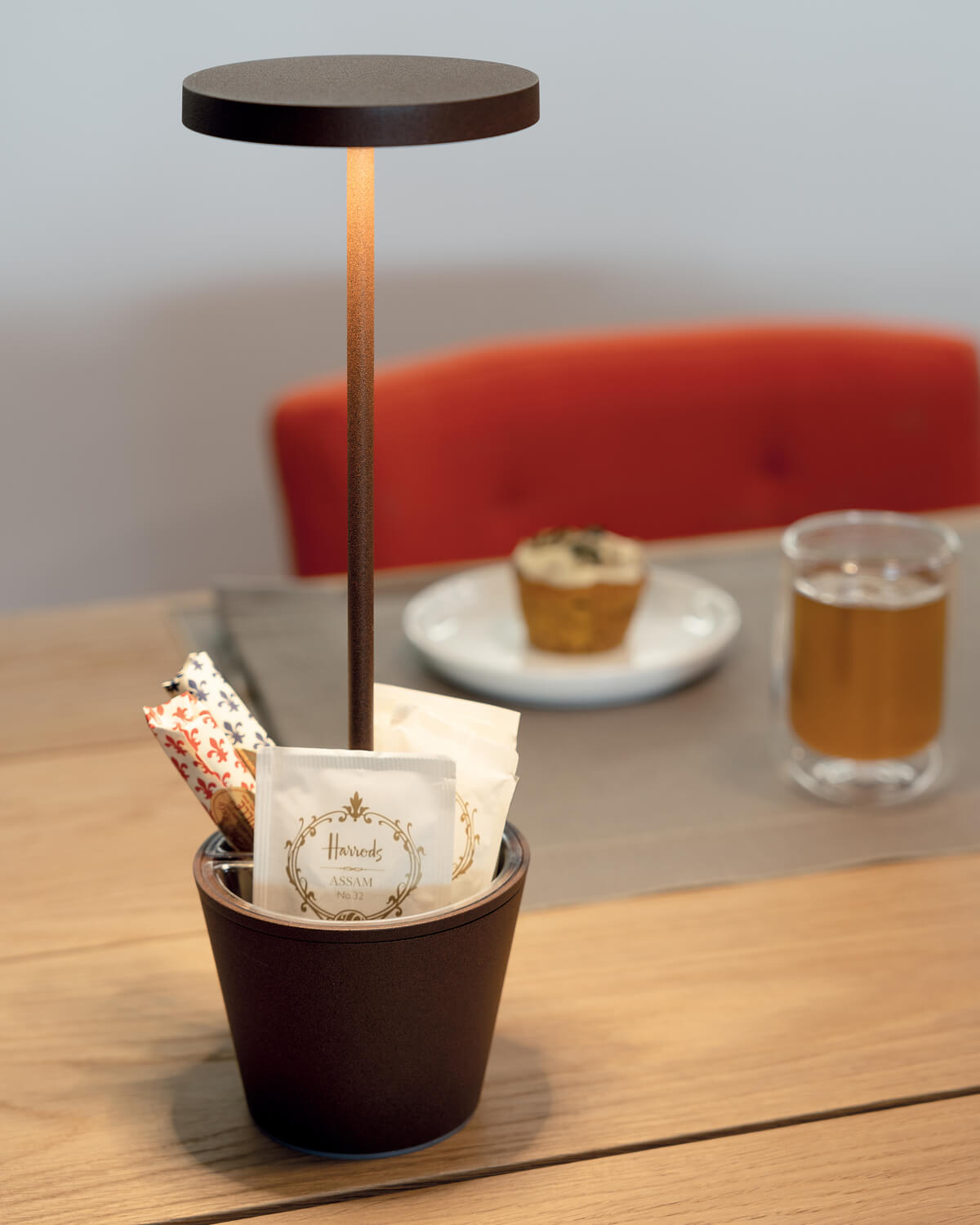 A whimsical spin on Zafferano's signature light, The Upside Down lamp challenges assumptions of what lighting should look like while deploying Frederico de Majo's genius in a new format. The base of the Upside Down is made from food-safe materials, allowing it to double as a container for snacks, floral arrangements, or office supplies. Brightening rooms with bold light while offering a secondary function, the Upside Down combines irreverence and function in equal measure.

With pieces that are this elegant and simultaneously so useful, there's no reason to ever be stuck in the dark.