An influential Italian designer who would greatly affect the language of modern design, Achille Castiglioni launched his Milan-based studio in 1944 with his brother, Pier Giacomo Castiglioni. The brothers' collaboration resulted in several award-winning, iconic designs throughout their careers for many Italian brands, including Alessi, FLOS and Kartell.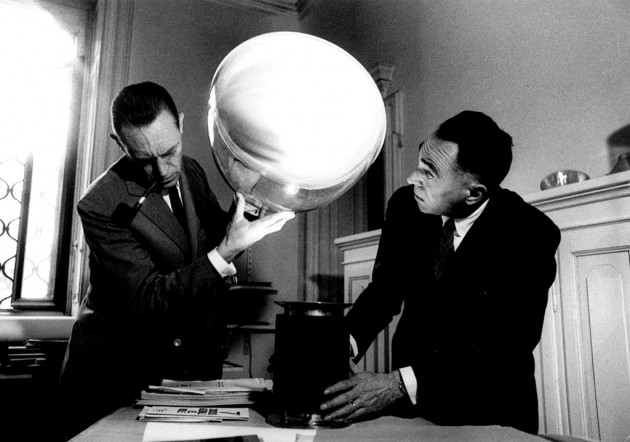 Dedicated to creating technically innovative and visually appealing designs, the Castiglioni brothers frequently experimented with new materials. By taking these new materials beyond their original purpose, the brothers managed to introduce the world to designs that were both unexpected and unique.
In addition to their experimentation with materials and production processes, designs by the Castigilioni brothers incorporated inspiration from the world around them and often included a touch of wit and humor. Launching many of their designs from found components, some of their most recognizable works used familiar forms in an unpredictable context.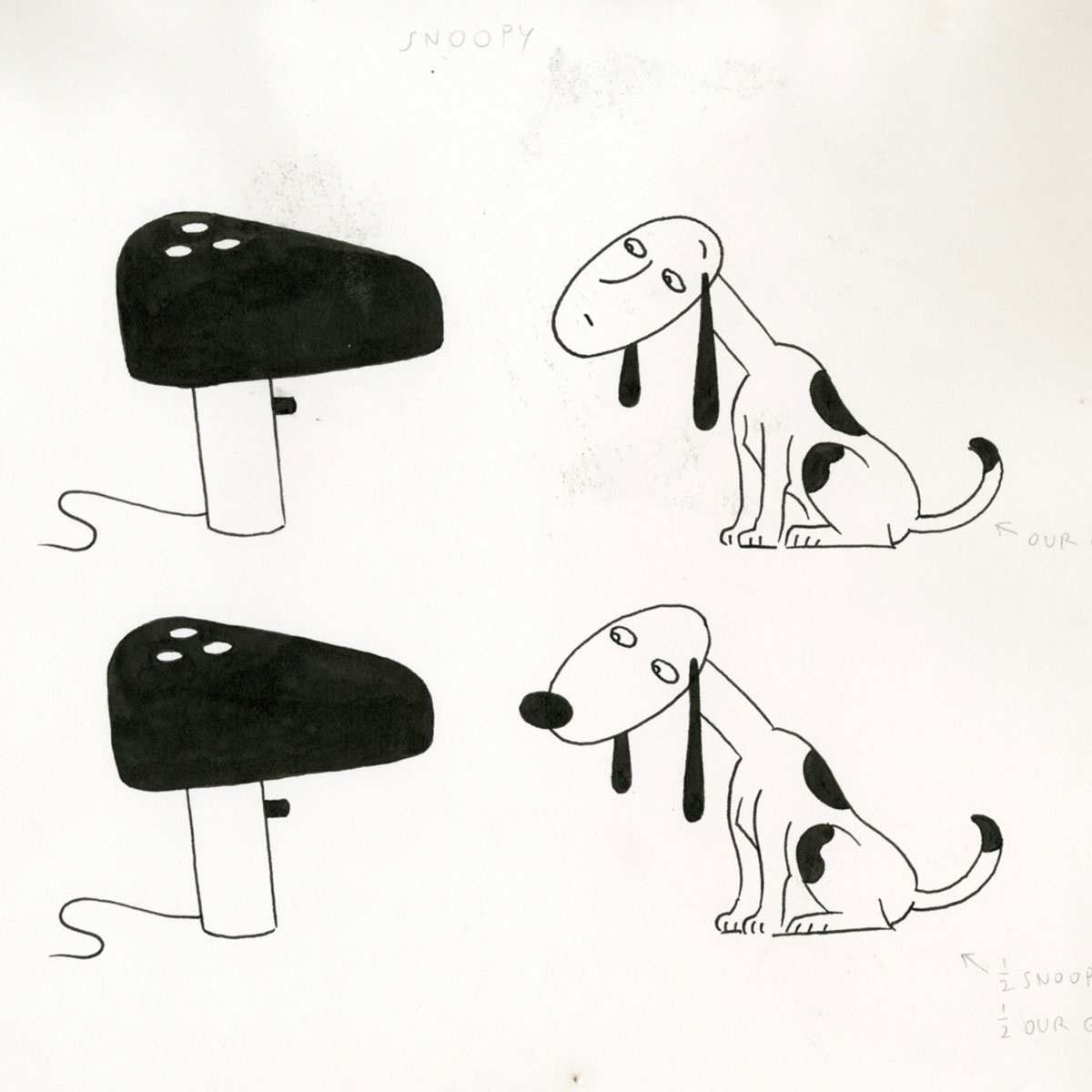 Created for FLOS, the Snoopy Lamp is one design that embodies the brothers' jovial temperament. A charming character with an elaborate and inventive fantasy world, Snoopy—created by Charles Schulz in 1950 for his Peanuts cartoon strip—was the perfect fit to become a Castiglioni creation, as the cartoon character's sense of adventure and imagination complemented the brothers' own creativity.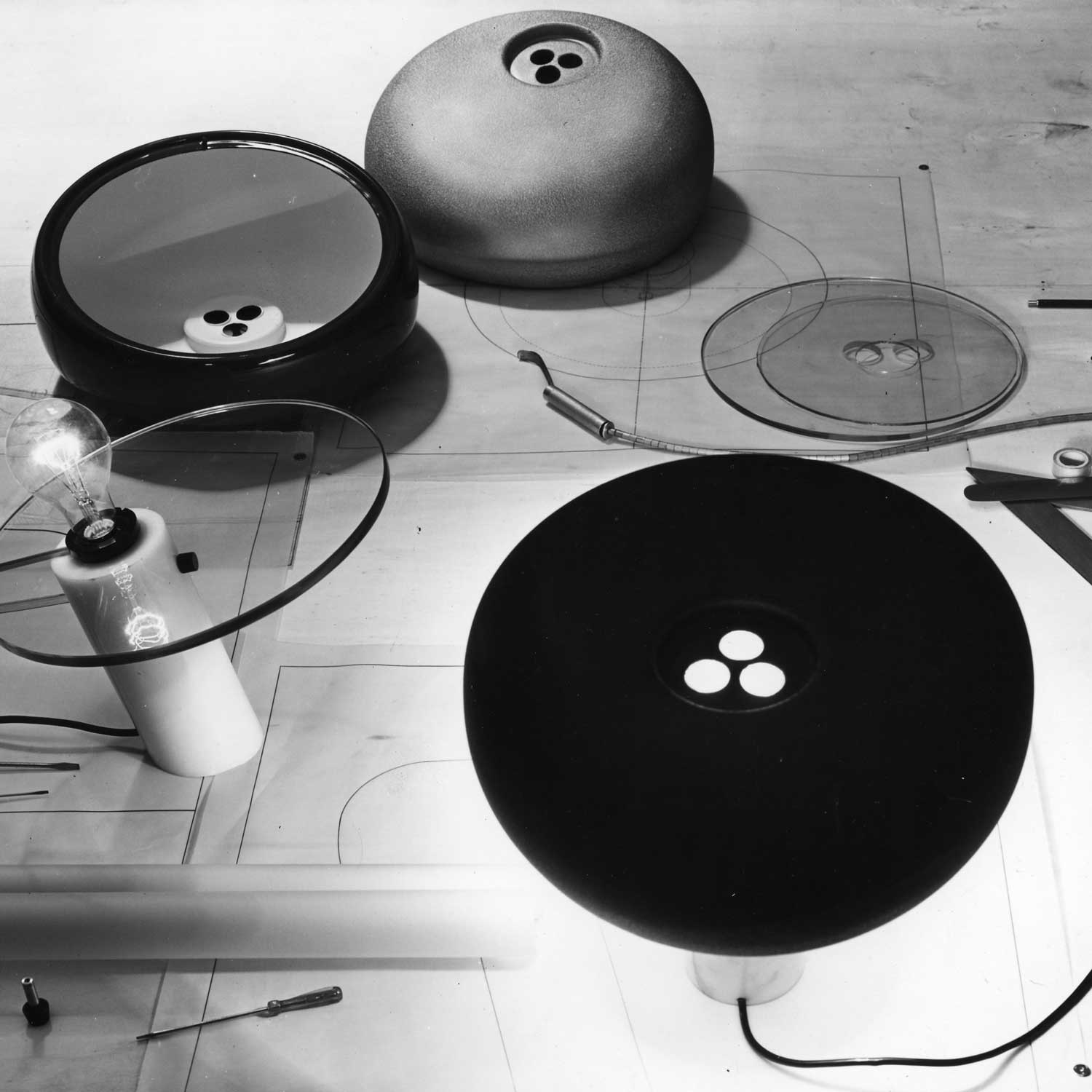 The essential graphic shapes that make up the drawn cartoon character are evident in the lamp's design and bring a comedic touch to the lighting of modern spaces. The minimal fixture is defined by an oblong reflector with three cooling holes that call to mind Snoopy's snout and the shape of his head.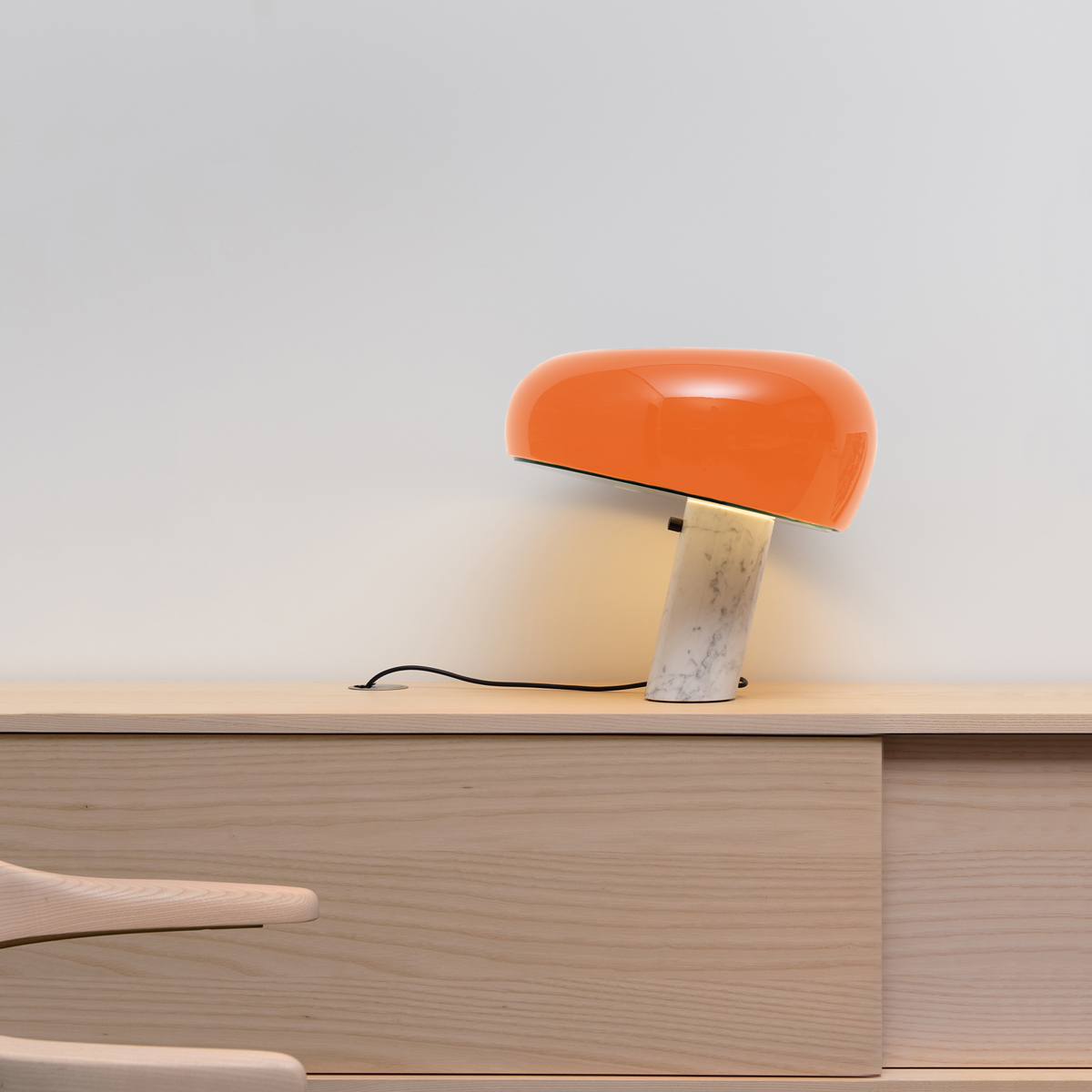 The slightly off-kilter base is both a literal and visual balance for the angled shade. Crafted from marble and a glass disc, the base supports the shade while diffusing light across the surface. The on/off switch incorporated an electronic dimmer which, at that time, was a highly innovative component. A common theme in the Castiglionis' designs, the Snoopy Table Lamp is one more brotherly creation that insists on injecting a little fun into common, everyday objects.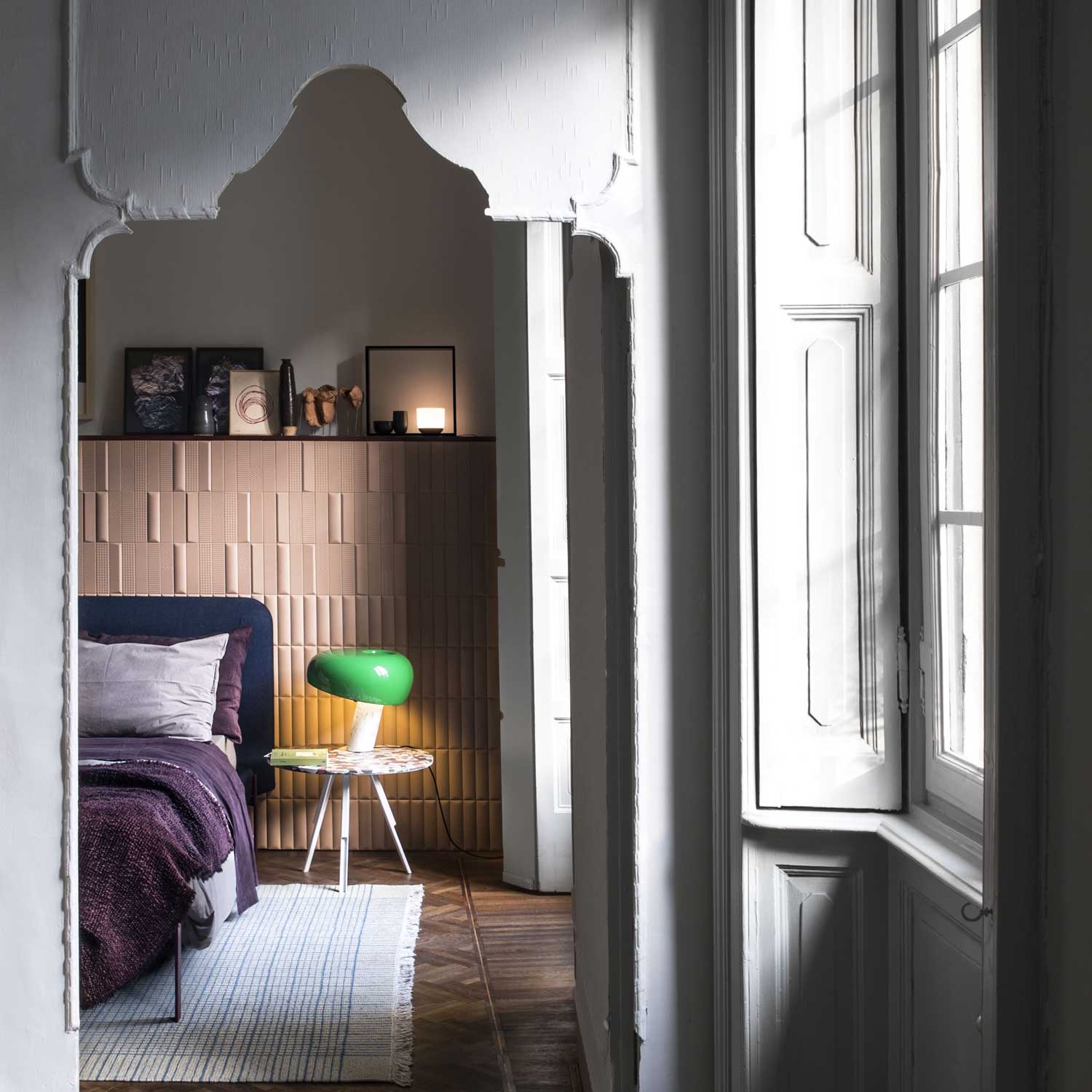 Both innovators and legends of modern design, the Castiglioni brothers were dedicated to understanding the "why" of design as they sat together, sketching new and improved creations. Achille was fond of saying that "design demands observation," and it was that observation that allowed so many of his creations to embrace their singular and often humorous qualities.