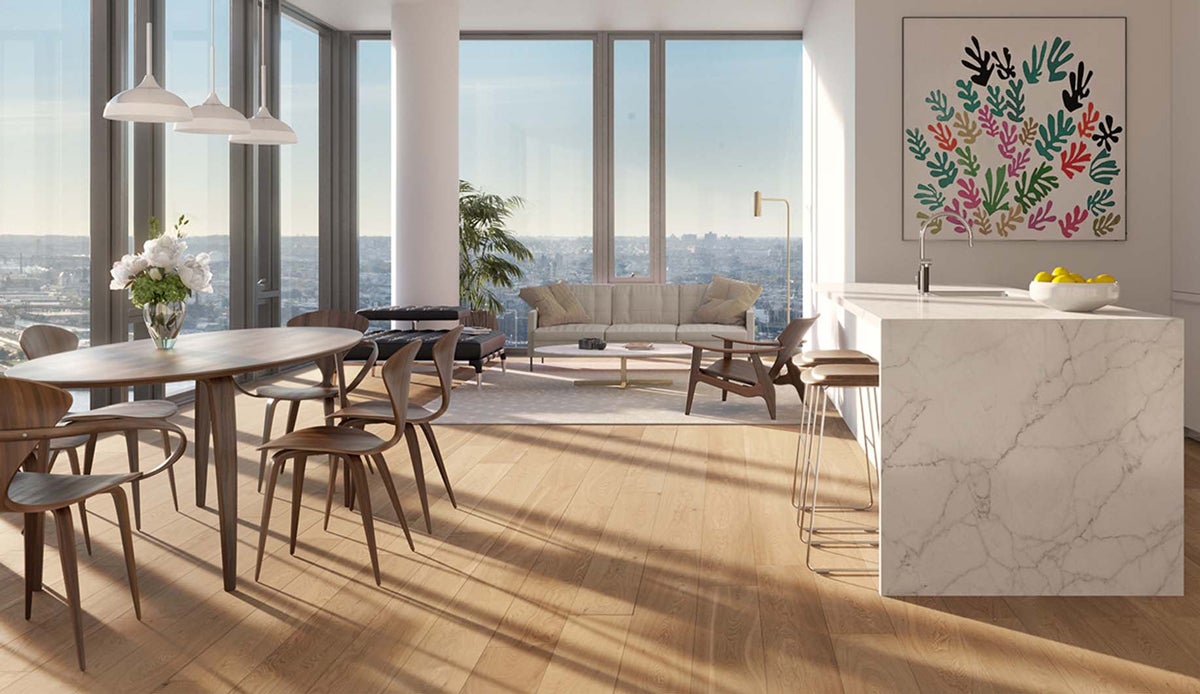 If Norman Cherner's shapely, molded plywood chair looks eerily familiar that's because you've seen it before: First immortalized by Norman Rockwell on a 1961 Saturday Evening Post cover, the now-classic wooden seat has become a staple in galleries and design museums worldwide.
The magic of the chair and its trend-bucking popularity is in the details of Cherner's deceptively simple-looking design. The curvaceous wooden frame and lithe wooden armrests look like single pieces of wood, but each chair is the result of several unique manufacturing processes – each of which is still carried out today using Cherner's original drawings and specifications.
"The curves and the improbable lightness of the elements are what make it captivating," explains Norman Cherner's son, Benjamin Cherner, who has led the Cherner design firm since the 1990s.
Read on to discover the intriguing history of Cherner's mid-century modern masterpiece and how it's made.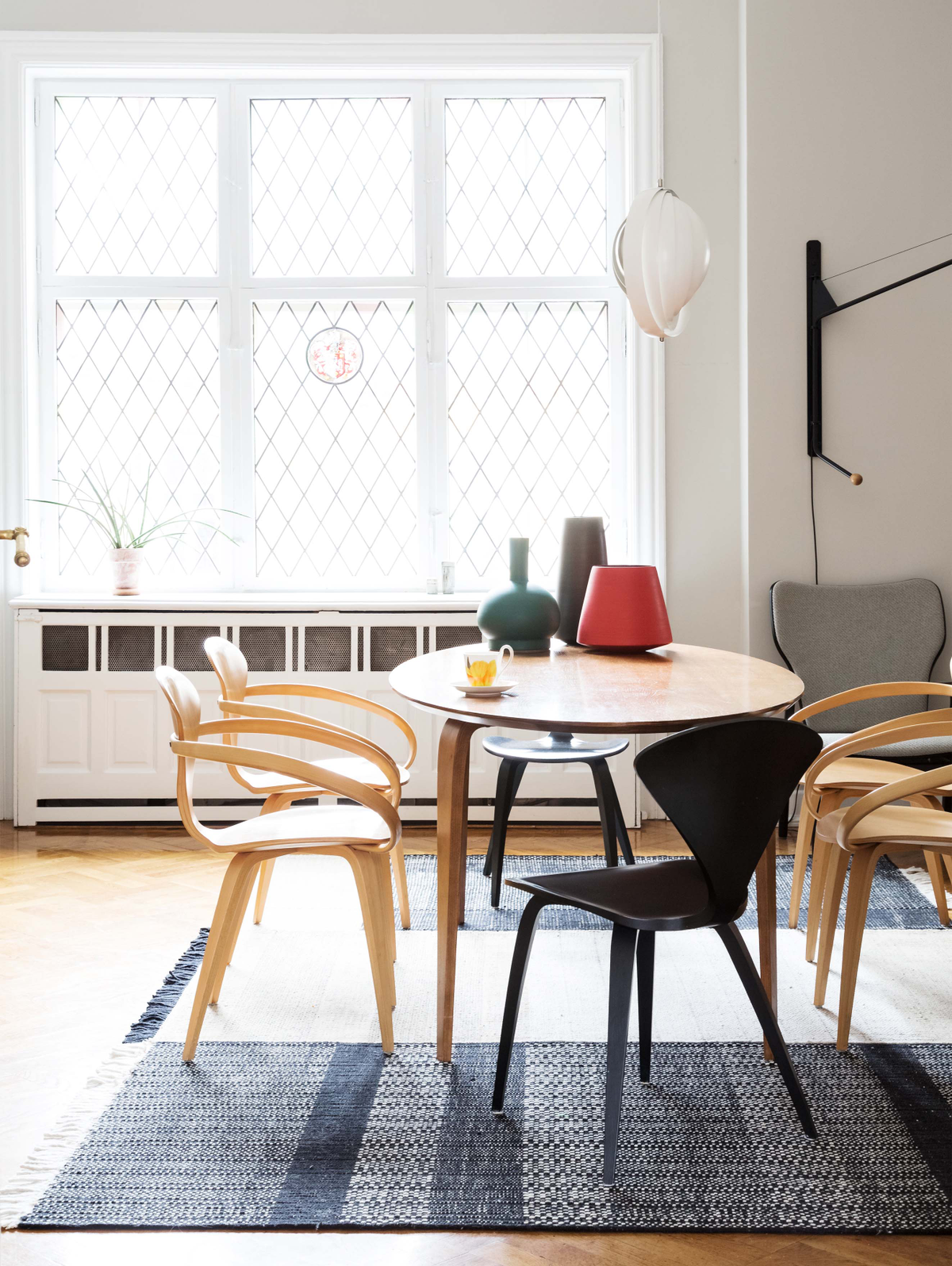 Origins
Norman Cherner was born in New York City, and his flourishing design and architecture career revolved around the city. An avid follower of the Bauhaus tradition, he lectured at Columbia Teachers College and the Museum of Modern Art. At heart, Cherner was obsessed with cost-efficiency and creating designs that were simultaneously beautiful and efficient. While he concentrated on furniture designs, he also drafted modular home concepts and published books like How to Build a House for Less Than $6,000.
Cherner's legendary chair emerged in 1958 when he served as Director of Design for Herman Miller. After designing the seat and contracting with a manufacturer, Cherner was told the chair had been rejected. However, the manufacturer had secretly been producing Cherner's icon under another name. Discovering his work in a New York gallery, Cherner sued the manufacturer and won. Norman Rockwell painted the Cherner chair that same year, leading to its iconic status alongside other sixties classics like the Eames Lounge Chair.
"He did not anticipate that it would become a design icon," says Benjamin Cherner. "When the chair went into production he was primarily involved in non-furnitutre projects: prefabricated housing, lighting design, glassware, graphic design and interior design."
The seat vanished from production during the late 1970s, leading Cherner fans to view his work in design museums and galleries rather than in homes. In 1999, following their fathers' death, Cherner's sons launched The Cherner Chair Company to revive and produce their father's designs in addition to new pieces fashioned by the family.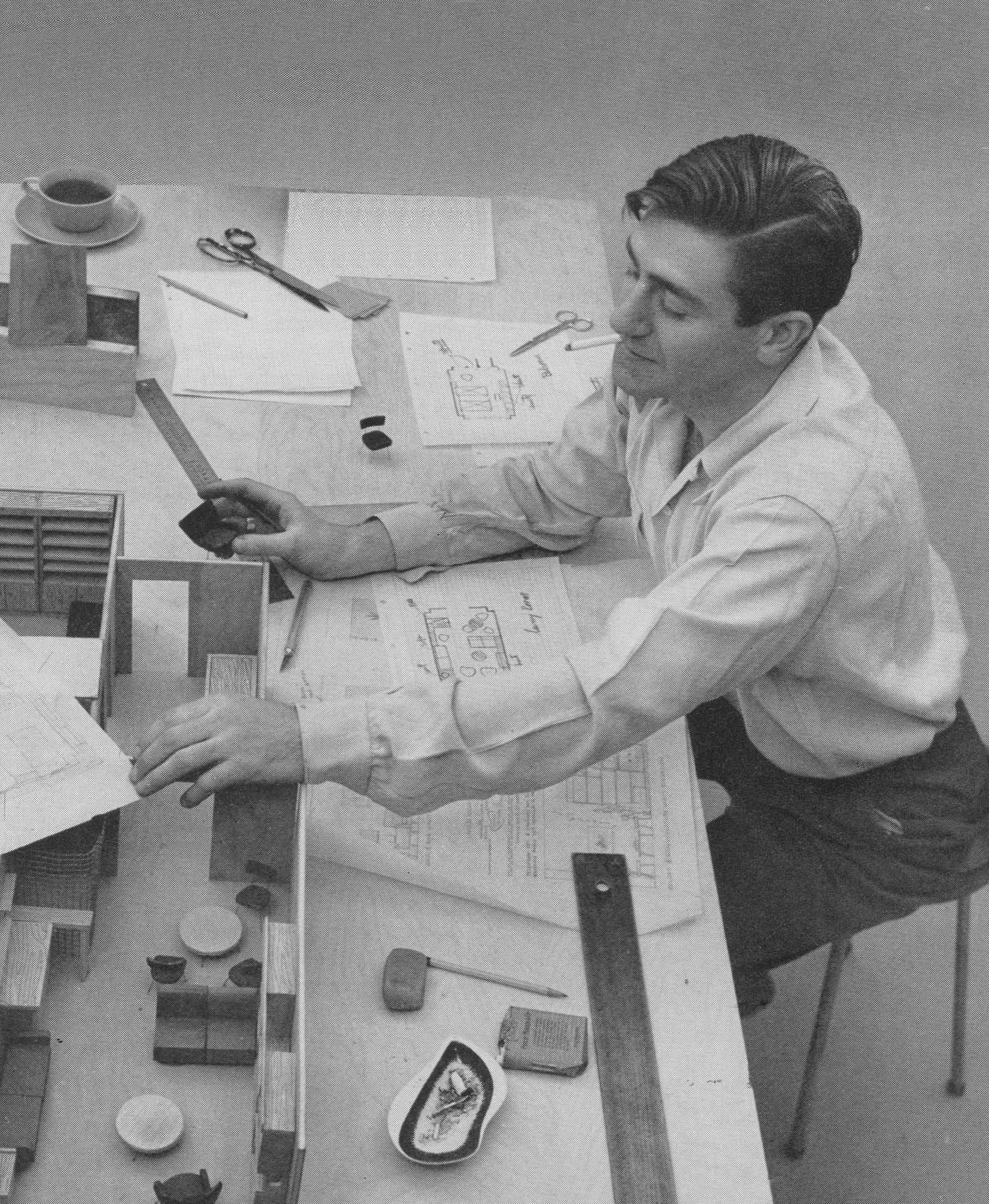 Production
Part of the Cherner Chair's charm is its simplicity: Easy on the eyes, the chair's flowing form creates intrigue while eschewing heavy materials, engravings, and details. But the chair's fluid effortlessness belies the complex processes required to generate each piece of the chair.
"Other molded plywood chairs have a shell of uniform thickness," explains Benjamin Cherner. "The Cherner Chair molded plywood shell is unique with tapering thicknesses from 13 plies at the slim throat to 5 plies at the shell extremities."
Five layers of plywood surround the shell's perimeter, while the seat back consists of 13 plies layered together. Each veneer is glued to its neighbors in a criss-cross pattern before the shell is placed in a high-temperature mold to set. After setting, the frame is trimmed with a precise digital router and finished by hand.
Then, the chair's four legs are formed from laminated plywood. Unlike the crossed veneers of the seat, the grains of each ply for the legs run in the same direction, adding a cohesive look to the final design. After their formation, the legs undergo the same heat-setting and hand-finishing processes as the seat.
Cherner's elegant arm – arguably the chair's most unique element – is a steam-bent feat of modern design. Made from a single piece of solid wood stretching over six feet in length, wood is heated, bent, and twisted around the back of the chair. The result is a continuous, ribbon-like appearance that emphasizesthe chair's sculptural form. According to Cherner, this is by far the most complex element of the chair "There are only 2 workshops in the world that can make it," he says.
This complex fabrication procedure is nearly identical to Cherner's original process, though the subtle asymmetry of the original chair shell is an addition from the Cherner Chair Company. Likewise the use of digital trimming now ensures that each chair is identical as opposed to early models, which had slightly different shapes due to trimming with basic hand tools.
"Norman Cherner's design style was born in the Bauhaus tradition of total design. He was interested in all aspects of the design world and how they fit together," explains Benjamin Cherner. "The Cherner Chair pushed the boundaries of wood fabrication at the time. It is a design where these fabrication processes came together naturally and perfectly."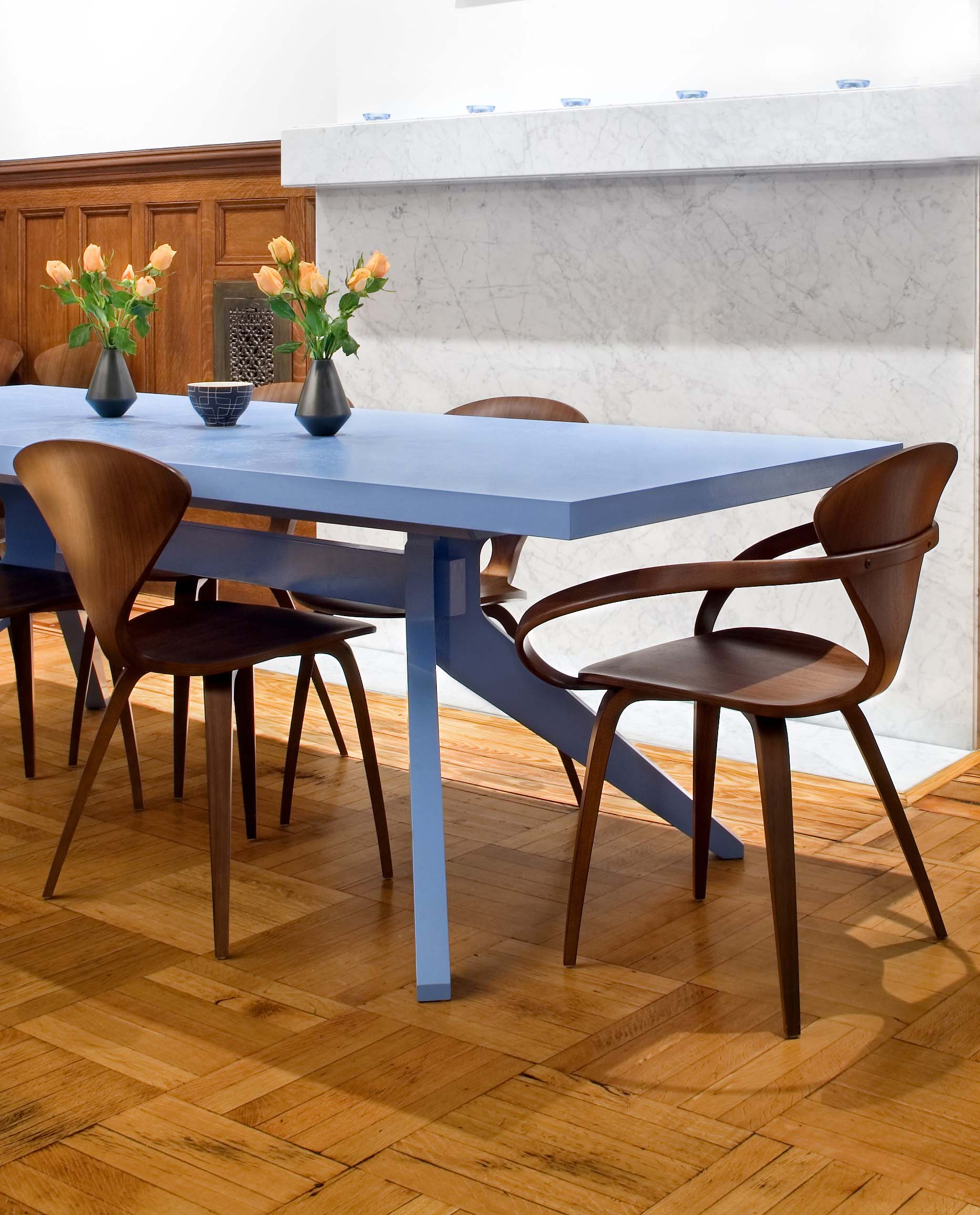 Sustainability
Based in Connecticut, the Cherner Chair Company remains focused on local production and sustainability and prioritizes sourcing environmentally conscious wood for all Cherner designs. Utilizing 100% recyclable steel and 25% recycled content overall, Cherner is a leader in high-quality sustainable design and materials transparency.
Because Cherner products are made from replaceable parts, every piece can be repaired and kept in service indefinitely – a key tenet of Norman Cherner's cost-efficient and long-lasting design philosophy.
In an industry that prioritizes fast merchandising and fleeting trends, Cherner stands out as a firm with an eye for self-restraint and generational craftsmanship. It's a motto that sits well with us and with Cherner fans the world over.