Key Features
A groundbreaking Verner Panton design created to provoke your imagination with a glance at its figure or a seat in its curves. The System 1-2-3 Standard Lounge Chair from Verpan captivates just as much today as it did when first introduced in 1973. The movement of its sleek ribbon silhouette makes the piece feel alive, exuding a graceful and sensual personality. The fully cushioned chair balances atop a swiveling metal base in a gravity-defying display.
Founded in 2003, Verpan is the exclusive manufacturer of Danish icon Verner Panton's extensive collection of lighting and furniture design. The company works directly with the Panton estate—in particular, his wife Marianne Panton--to bring new light to groundbreaking designs from the heyday of his career in the '60s, '70s and '80s.
The System 1-2-3 Standard Lounge Chair is available with the following:
Details:
Designed by Verner Panton
Material: Fabrics
Made In Denmark
Options:
Upholstery Selection: Clara-144, Clara-148, Clara-184, Clara-188, Clara-244, Clara-248, Clara-344, Clara-348, Clara-384, Clara-388, Clara-444, Clara-448, Clara-544, Clara-548, Clara-584, Clara-588, Clara-684, Clara-688, Hallingdal-100, Hallingdal-103, Hallingdal-110, Hallingdal-113, Hallingdal-116, Hallingdal-123, Hallingdal-126, Hallingdal-130, Hallingdal-143, Hallingdal-153, Hallingdal-163, Hallingdal-166, Hallingdal-173, Hallingdal-180, Hallingdal-190, Hallingdal-200, Hallingdal-220, Hallingdal-224, Hallingdal-227, Hallingdal-270, Hallingdal-337, Hallingdal-350, Tonus-100, Tonus-106, Tonus-109, Tonus-111, Tonus-118, Tonus-119, Tonus-122, Tonus-123, Tonus-124, Tonus-125, Tonus-126, Tonus-127, Tonus-128, Tonus-129, Tonus-130, Tonus-131, Tonus-132, Tonus-133, Tonus-135, Tonus-201, 41580 - Tango Leather Anthracite, 41576 - Tango Leather Altweiss, 41592 - Tango Leather Apple, 41599 - Tango Leather Black, 41590 - Tango Leather Black Brown, 41579 - Tango Leather Brick, 41588 - Tango Leather Brown, 41589 - Tango Leather Chocolate, 41597 - Tango Leather Coffee, 41598 - Tango Leather Cognac, 41595 - Tango Leather Cream, 41584 - Tango Leather Earth, 41581 - Tango Leather Eggshell, 41585 - Tango Leather Grey, 41583 - Tango Leather Marble, 41587 - Tango Leather Orange, 41578 - Tango Leather Poppy, 41593 - Tango Leather Purple, 41586 - Tango Leather Safari, 41582 - Tango Leather Sand, 41577 - Tango Leather Sun, 41594 - Tango Leather White
Dimensions:
Item: Width 23.2", Height 35", Depth 20.4"
Manufacturer IDs: view
123LngStdChrClara144 123LngStdChrClara148 123LngStdChrClara184 123LngStdChrClara188 123LngStdChrClara244 123LngStdChrClara248 123LngStdChrClara344 123LngStdChrClara348 123LngStdChrClara384 123LngStdChrClara388 123LngStdChrClara444 123LngStdChrClara448 123LngStdChrClara544 123LngStdChrClara548 123LngStdChrClara584 123LngStdChrClara588 123LngStdChrClara684 123LngStdChrClara688 123LngStdChrHlngdl100 123LngStdChrHlngdl103 123LngStdChrHlngdl110 123LngStdChrHlngdl113 123LngStdChrHlngdl116 123LngStdChrHlngdl123 123LngStdChrHlngdl126 123LngStdChrHlngdl130 123LngStdChrHlngdl143 123LngStdChrHlngdl153 123LngStdChrHlngdl163 123LngStdChrHlngdl166 123LngStdChrHlngdl173 123LngStdChrHlngdl180 123LngStdChrHlngdl190 123LngStdChrHlngdl200 123LngStdChrHlngdl220 123LngStdChrHlngdl224 123LngStdChrHlngdl227 123LngStdChrHlngdl270 123LngStdChrHlngdl337 123LngStdChrHlngdl350 123LngStdChrTonus100 123LngStdChrTonus106 123LngStdChrTonus109 123LngStdChrTonus111 123LngStdChrTonus118 123LngStdChrTonus119 123LngStdChrTonus122 123LngStdChrTonus123 123LngStdChrTonus124 123LngStdChrTonus125 123LngStdChrTonus126 123LngStdChrTonus127 123LngStdChrTonus128 123LngStdChrTonus129 123LngStdChrTonus130 123LngStdChrTonus131 123LngStdChrTonus132 123LngStdChrTonus133 123LngStdChrTonus135 123LngStdChrTonus201 123LngStdChr41580 123LngStdChr41576 123LngStdChr41592 123LngStdChr41599 123LngStdChr41590 123LngStdChr41579 123LngStdChr41588 123LngStdChr41589 123LngStdChr41597 123LngStdChr41598 123LngStdChr41595 123LngStdChr41584 123LngStdChr41581 123LngStdChr41585 123LngStdChr41583 123LngStdChr41587 123LngStdChr41578 123LngStdChr41593 123LngStdChr41586 123LngStdChr41582 123LngStdChr41577 123LngStdChr41594
California Residents: Prop 65 regulations
System 1-2-3 Standard Lounge Chair Availability
All combinations for this product are listed below.
Related Searches and Products
Related Products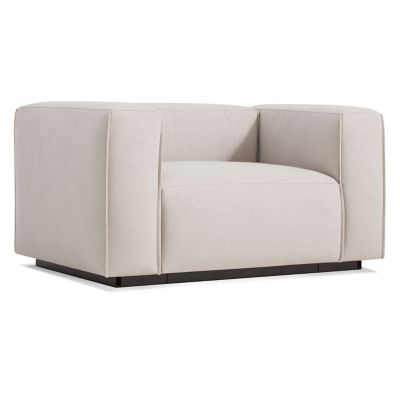 The Blu Dot Cleon Lounge Chair is a ...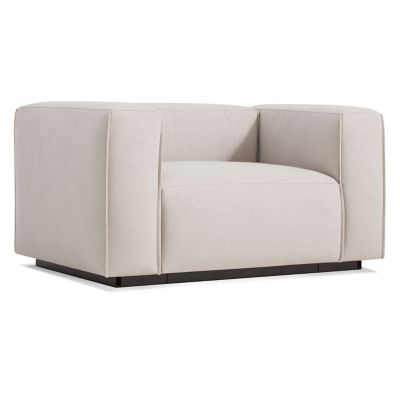 Description:
The Blu Dot Cleon Lounge Chair is a cushy complement to the modular Cleon sectional sofa... or any modern lounge area, really. The down-filled cushions and smooth upholstery provide exceptional comfort, while colorful contrast stitching and gentle pleating at the ...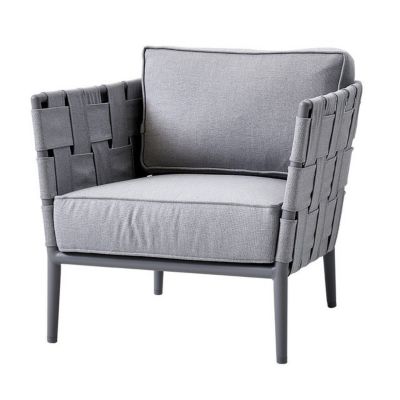 The Cane-line Conic Lounge Chair is part of ...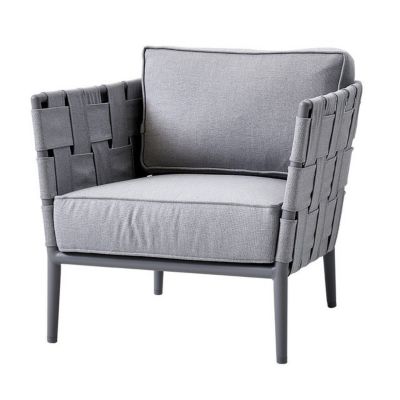 Description:
The Cane-line Conic Lounge Chair is part of a modular outdoor lounge group distinguished by plush upholstery and a frame made out of conic pipes. The unique frame is enhanced, yet remains airy-feeling, with woven straps made out of weatherproof ...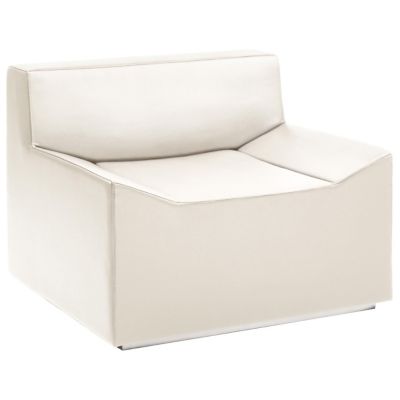 No animals were harmed in the making of ...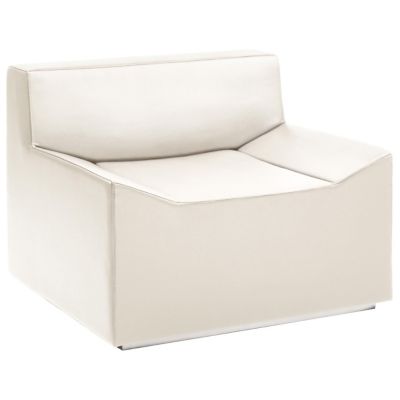 Description:
No animals were harmed in the making of this chair. Depending on the chosen color, the Blu Dot Couchoid Lounge Chair is upholstered in either a leather alternative fabric or polyester. It has a lush, cushy texture that beautifully complements ...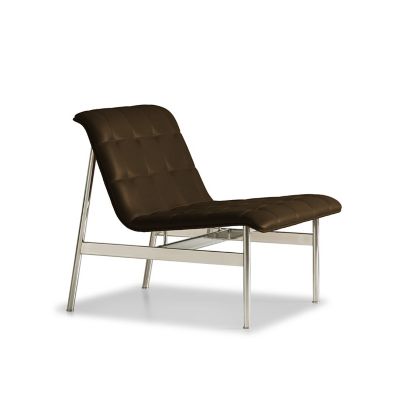 Reminiscent of a classic jaguar with racy profile ...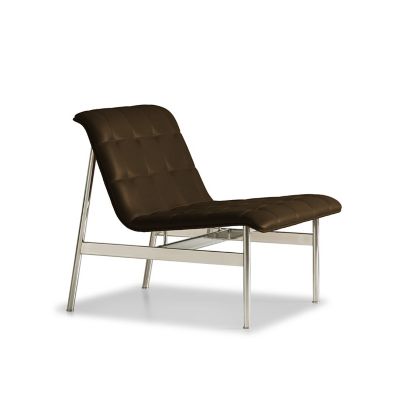 Description:
Reminiscent of a classic jaguar with racy profile and classic features. The cp.1 Lounge Chair by Bernhardt Design brings unbridled style and comfort to your home or office. Designer Charles Pollock created this lounge chair 47 years after his iconic ...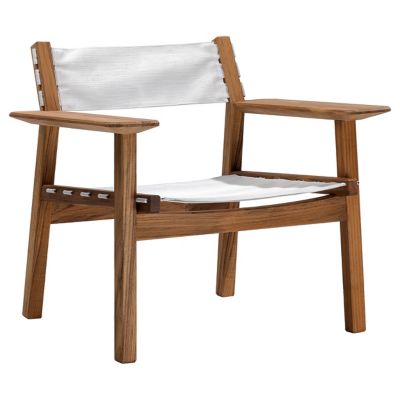 The light and airy way to relax. The ...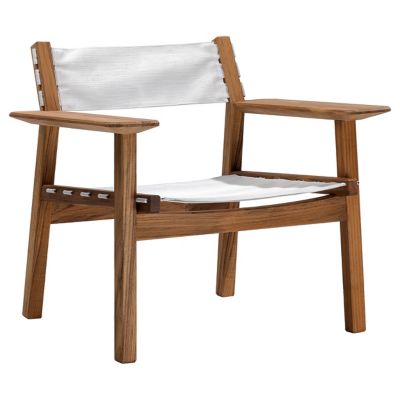 Description:
The light and airy way to relax. The frame of the Skargaarden Djuro Lounge Chair with Fabric is made out of sustainably grown plantation teak, with seat and back panels of strong and soft white Batyline Duo outdoor fabric. The ...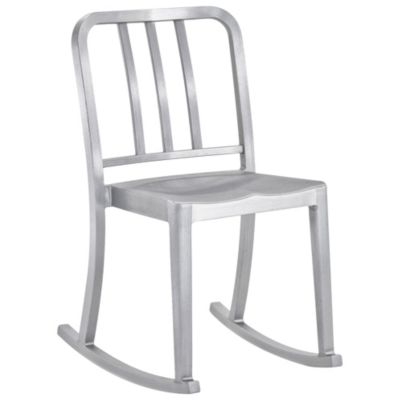 Sit up at the table while enjoying soothing ...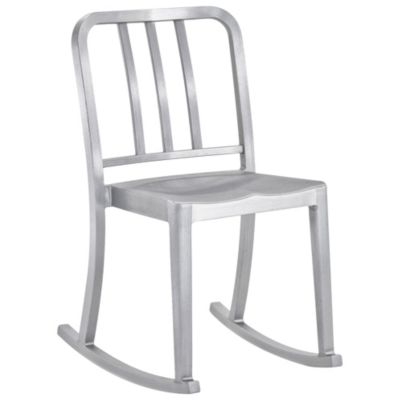 Description:
Sit up at the table while enjoying soothing motion with a Heritage Rocking Chair by Emeco. Designed by Phillipe Starck for a famous restaurant in Paris and inspired by utilitarian Navy chairs, it's constructed of tough recycled aluminum and elegantly ...
YOU'RE CURRENTLY VIEWING
System 1-2-3 Standard Lounge Chair